I've been meaning to re-read all of Love and Rockets for years and years. But I've never found the time, because all my comics reading time has been occupied by reading new comics.
*sniff*
I've paused my avaracious comics acquisition onslaught slightly and rooted out all the Love and Rockets issues. But doing so, I started browsing the other comics in the Fantagraphics short boxes. Dalgoda… Captain Jack… Graphic Story Monthly…
"Hey! I wanna read all these comics!"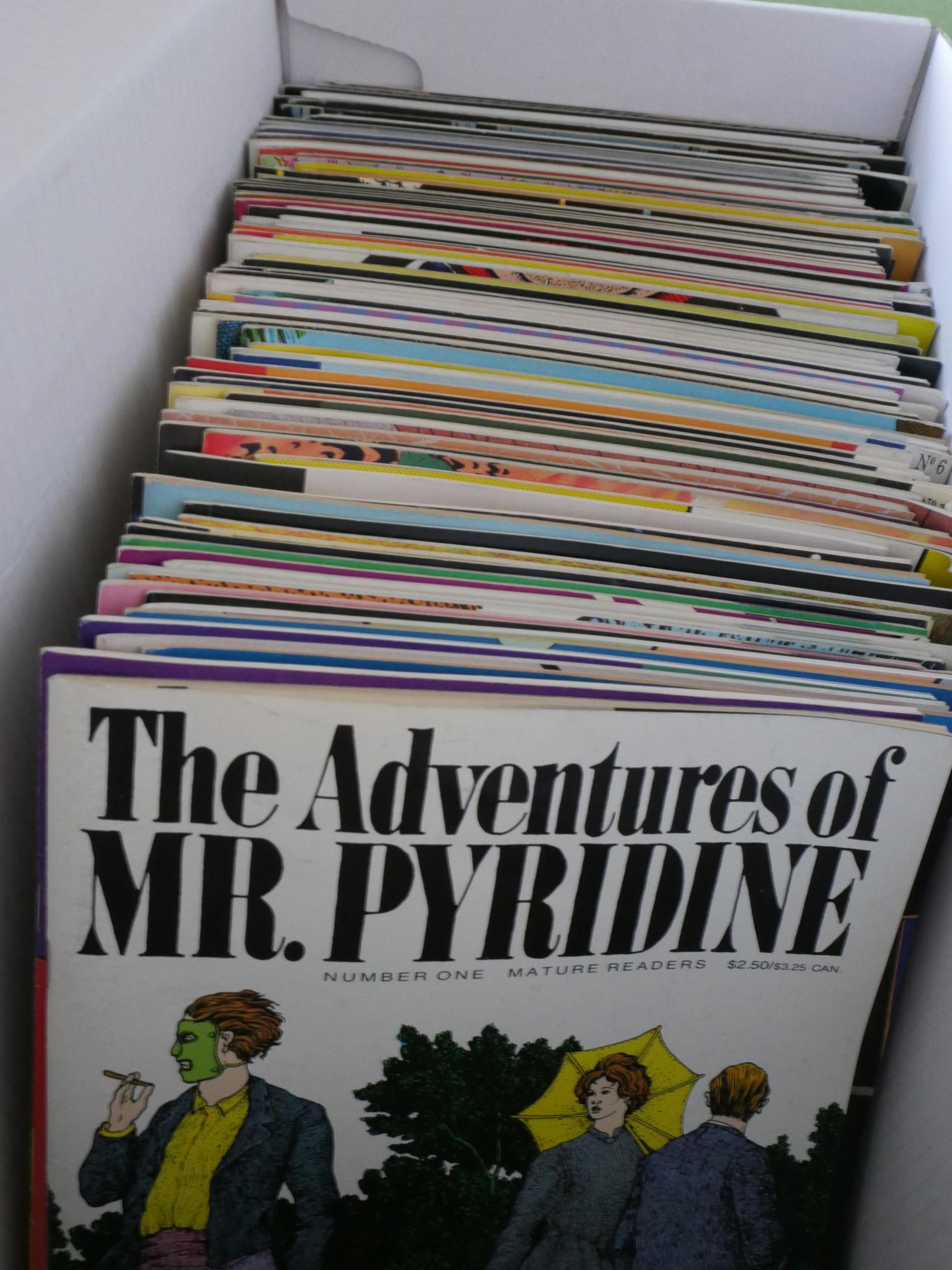 So that's what I'm going to do. I think it's a project with an appealing shape: I'm going to read all Fantagraphics floppies published and blog a bit about it. At least the ones from the 80s.
I've forgotten what most of them were like, but I think most of them were pretty good. Groth and Thompson had pretty good taste.
I'm limiting myself to the floppies (i.e., saddle-stitched "pamphlet" comics), because… otherwise it'd be too much. And I think it's kinda interesting how so many of them haven't been collected. So it'll kinda be a peek into a long gone age.
It's weird. Fantagraphics seem to lack the impulse towards creating a heroic history of themselves. They achieved so much, so perhaps they think it's redundant? "Eh, go read those old Comics Journals and you'll see how great we've always been"? Drawn & Quarterly produced a hagiographic doorstop in honor of themselves (which was pretty good), and Fantagraphics doesn't seem to have much of an interest in doing so.
Which I think is a shame, because that means that some of these great comics are kinda forgotten.
And it's not like they're shy and retiring people: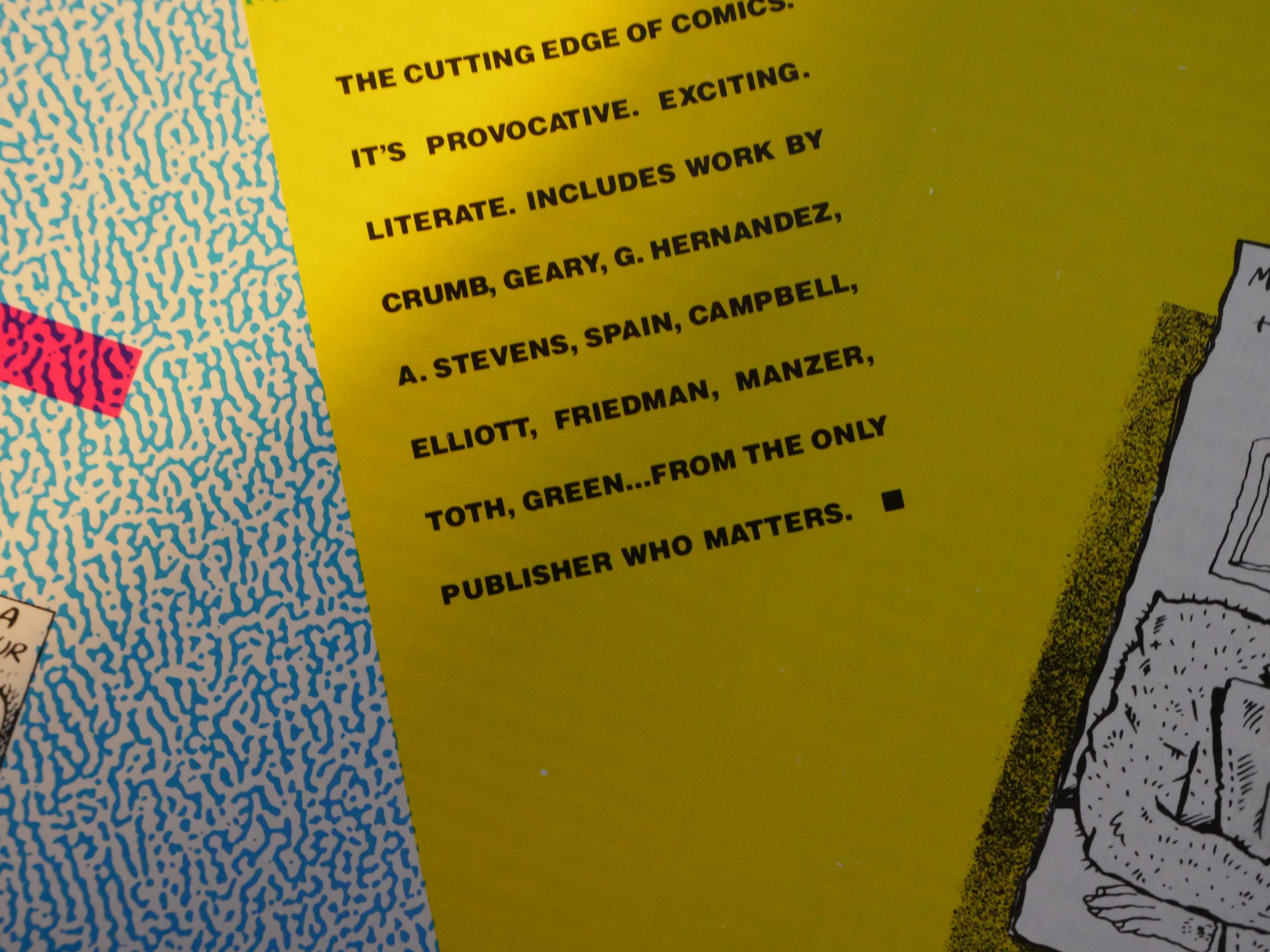 The only publisher who matters…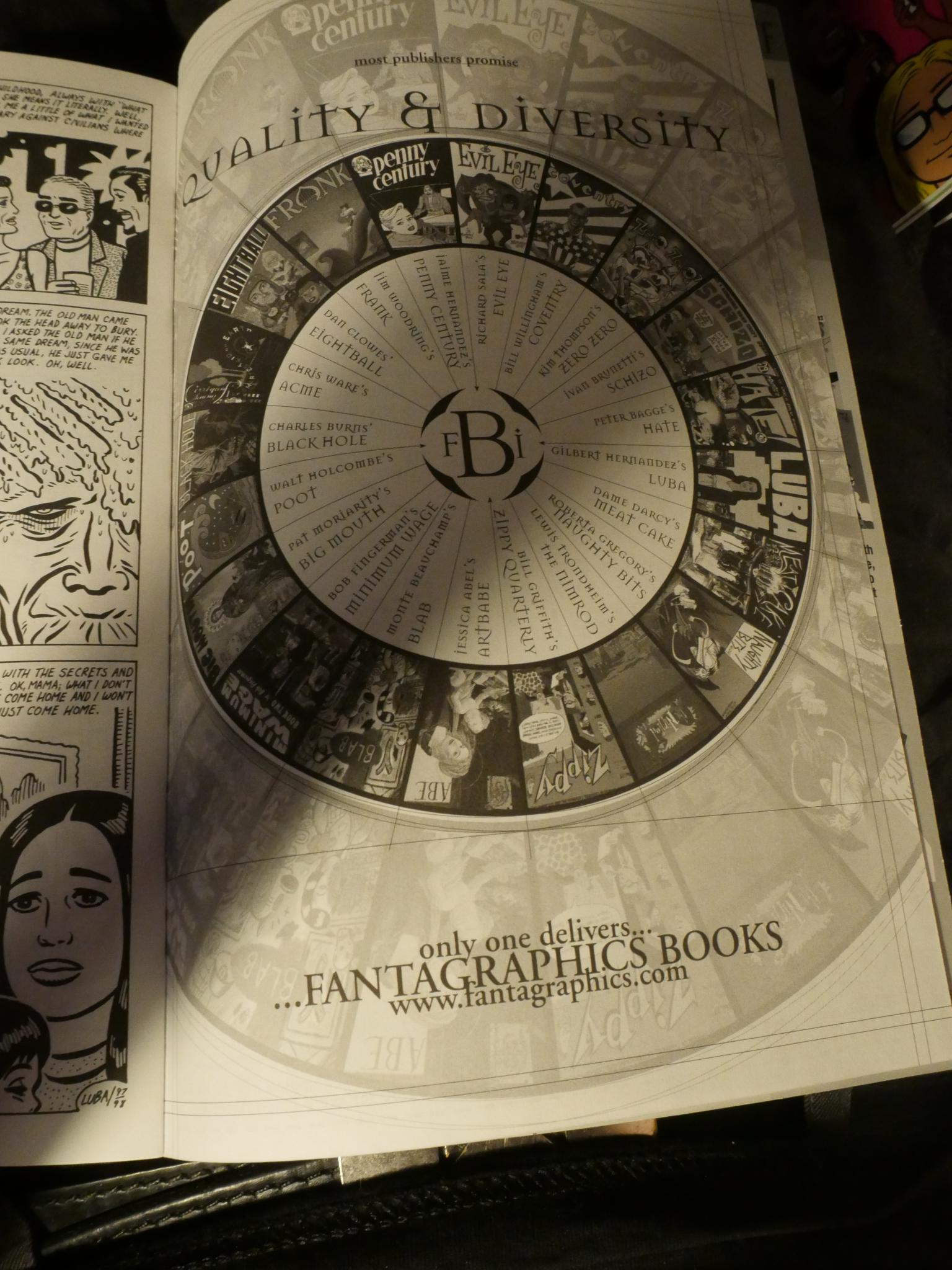 Only one delivers…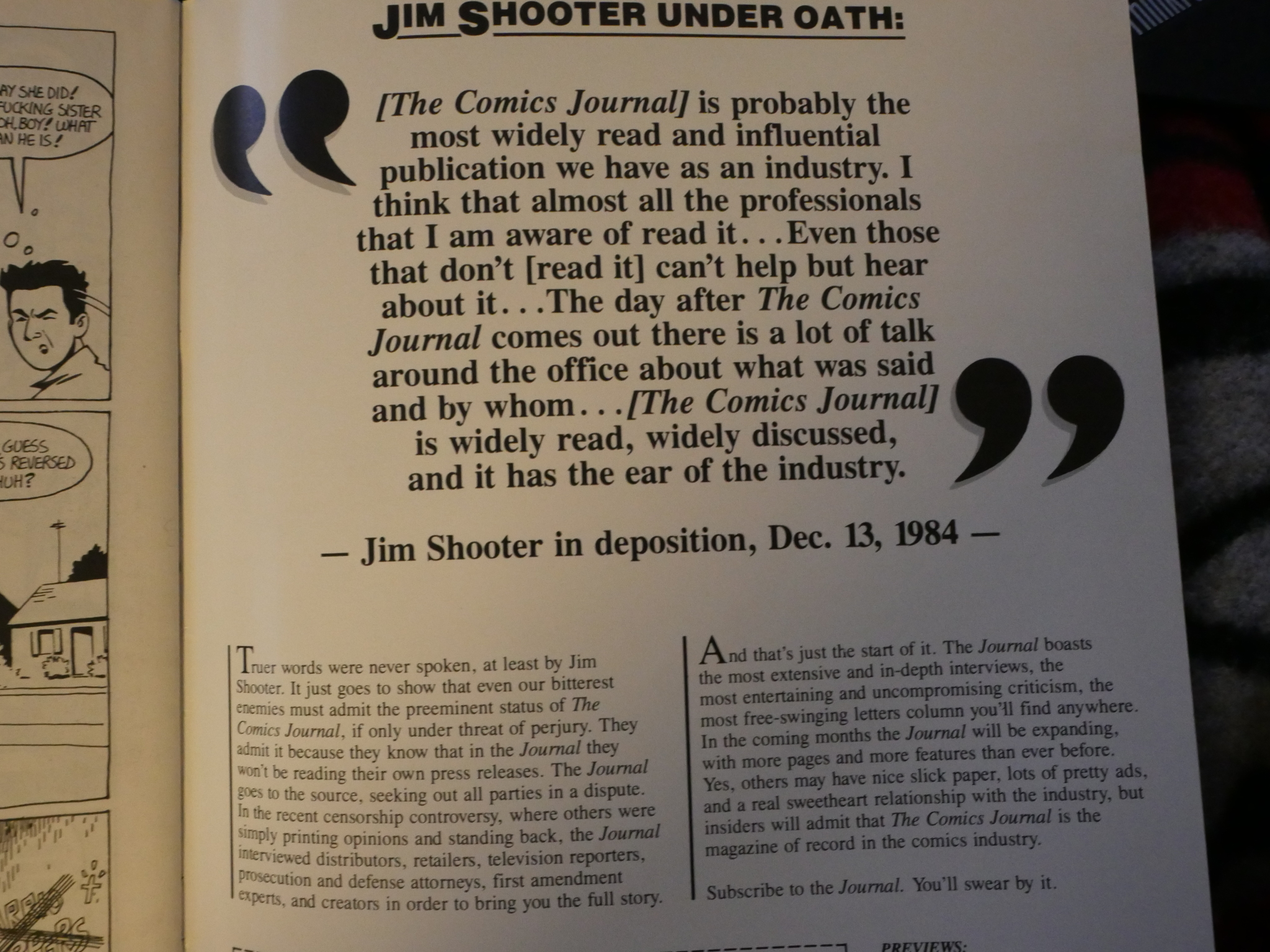 *snicker* At least by Jim Shooter.
So it's all kinda weird.
I think I'll still start off with Love and Rockets, even thought it hasn't been forgotten at all. It's a logical place to start: It was one of the first comics Fantagraphics published (they had perhaps published a dozen before the Hernandez brothers walked through the door?), and it set the tone.
[I wrote the stuff above a couple a weeks ago, but didn't post it because I wanted to have the first real post in the series ready to go first. It took a while to read Love and Rockets. And in the meantime, Fantagraphics announced that they're releasing their own doorstop, amusingly called We Told You So. Which they totally did.
I could just have edited that bit up above there, but whatever whatevs, as Vivian would say.]
Edit: Seven months later, the project is finished, and you can read the summary here, including an index to the posts.