Lloyd Llewellyn Special #1 by Daniel Clowes.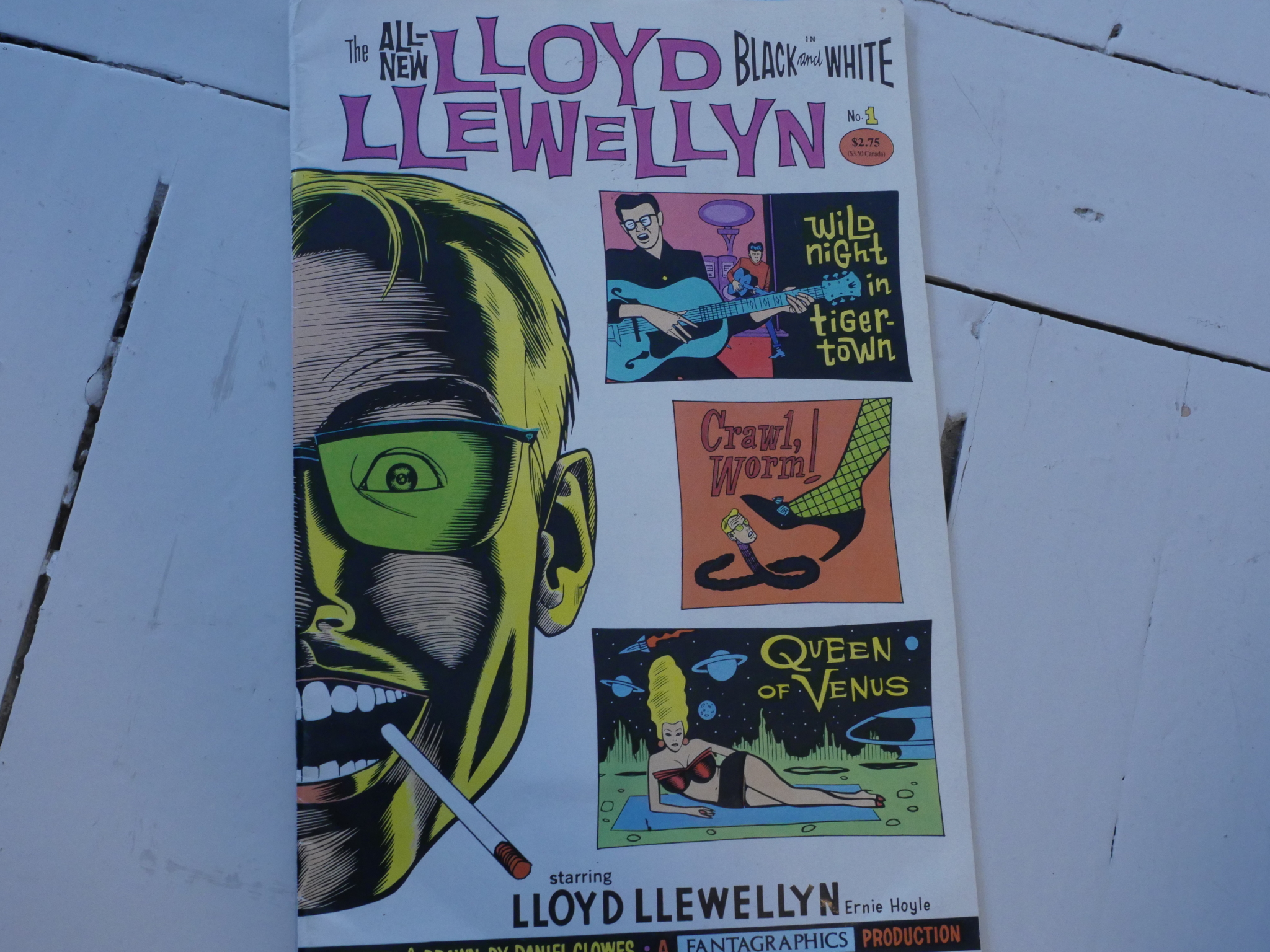 When I did the post on Lloyd Llewellyn earlier, I didn't know that this special (published about a year after the original series) existed. But it arrived now, so… Let's… er… discuss.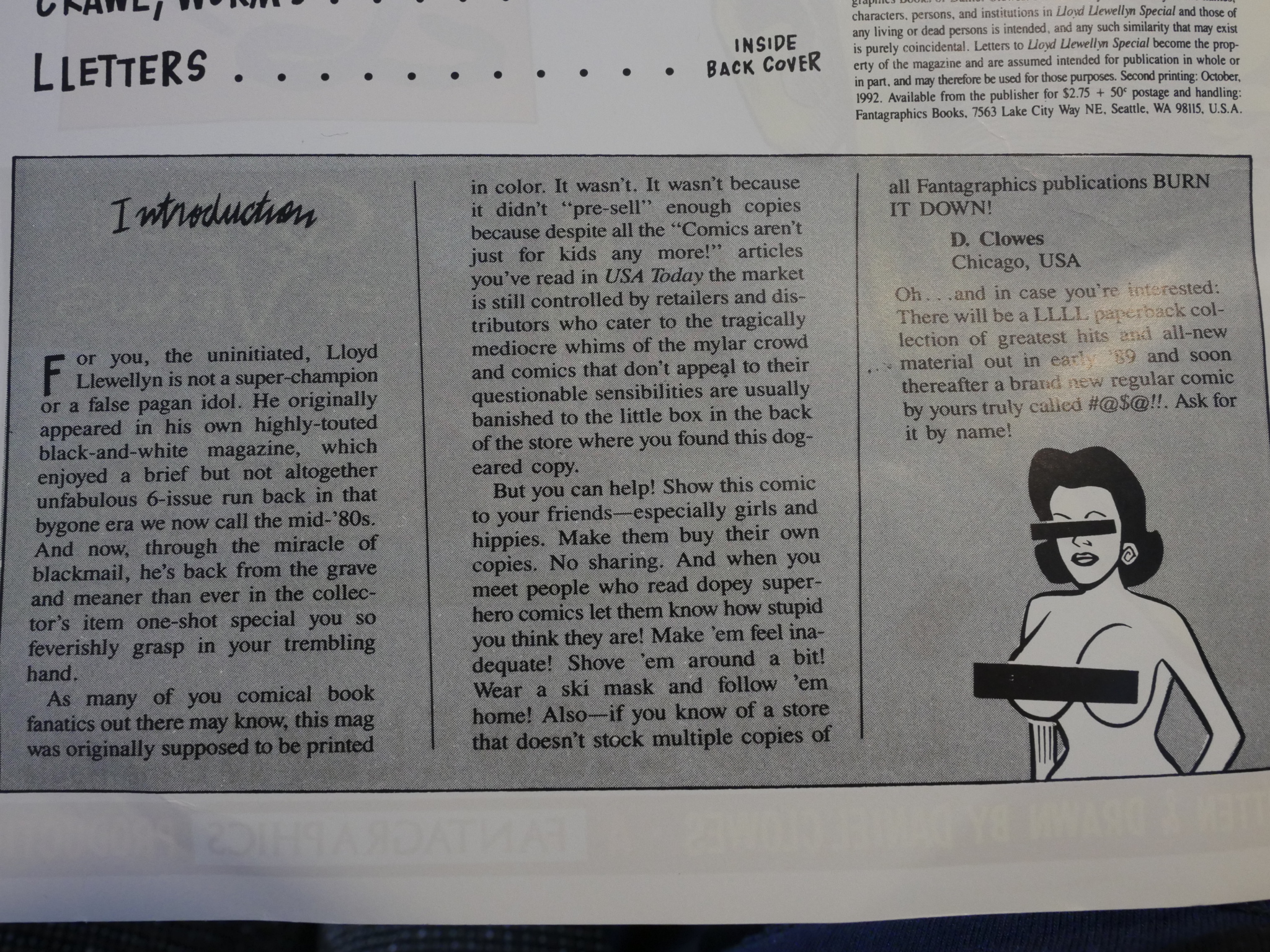 Apparently this special was supposed to be in colour, but due to low demand (from the direct market retailers), it ended up being in black and white instead. Times have changed, haven't they? The break-out success of Clowes' next series, Eightball (and not #@$@!!, as he says at the end there) is still a year away, but reading this now, it's almost shocking to learn that they couldn't afford to print something Clowesian in colour…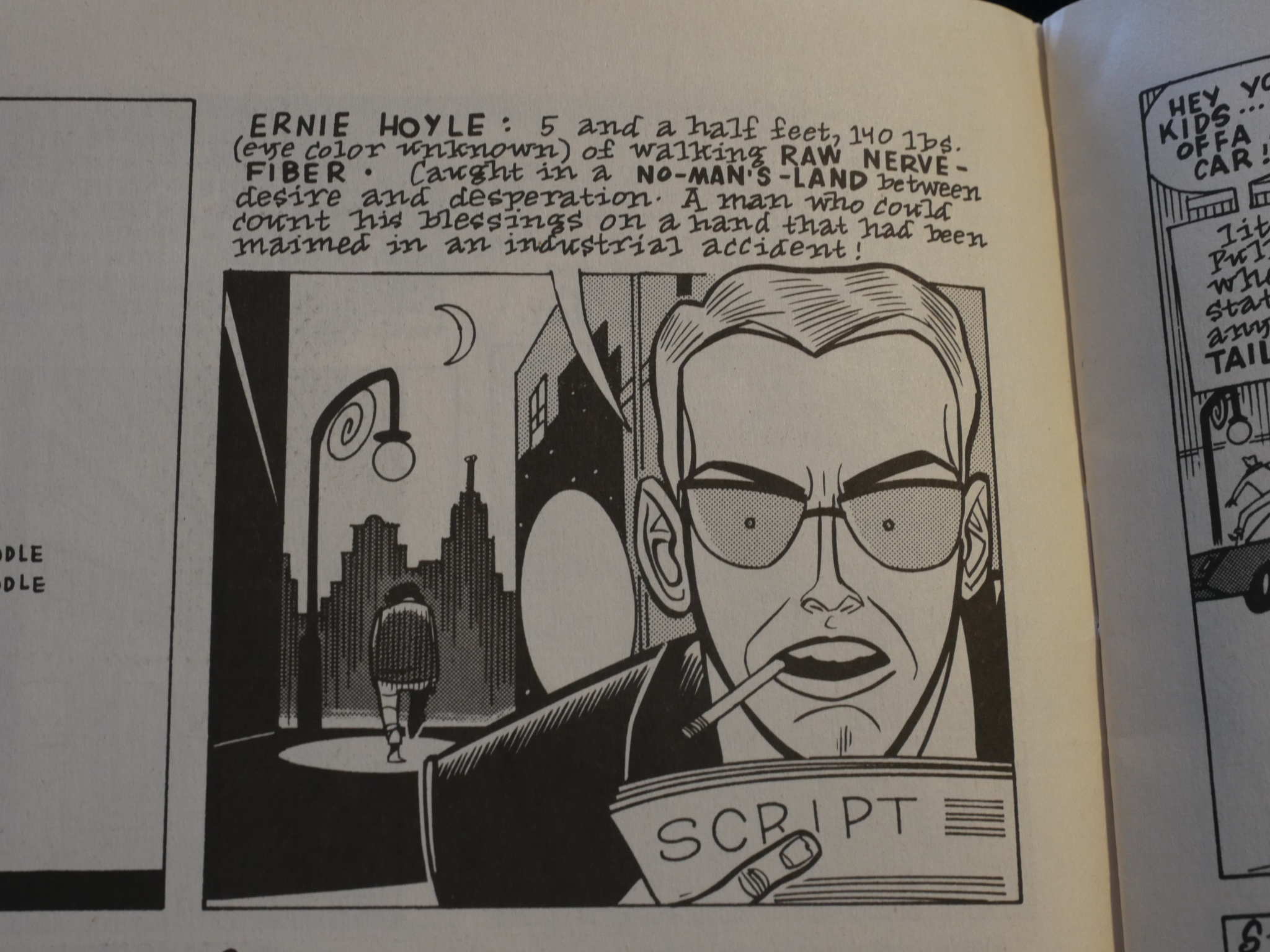 Anyway, this issue is more of the same as the main series: Very amusing retro-styled slightly noir-ish nonsense.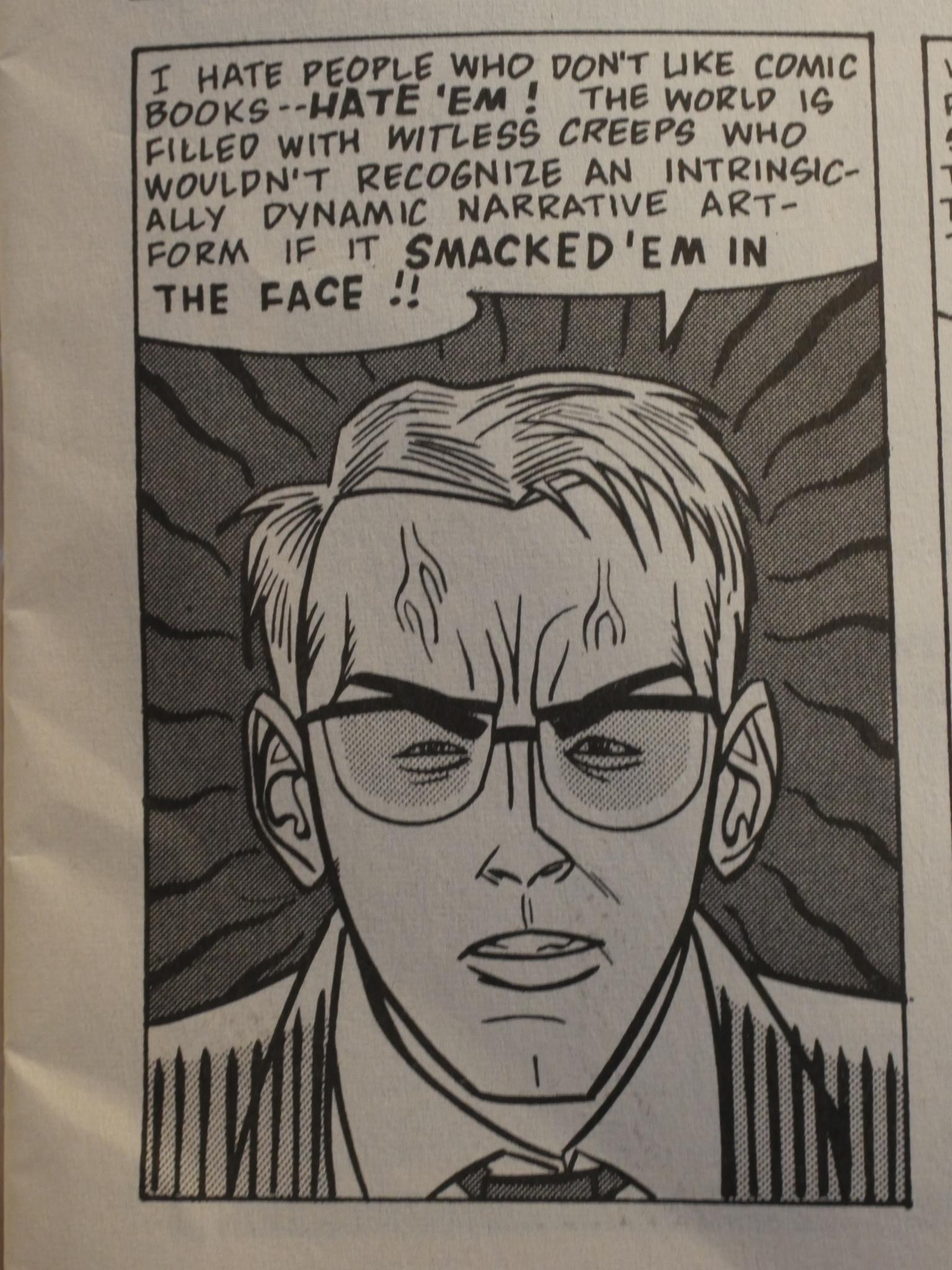 You tell 'em!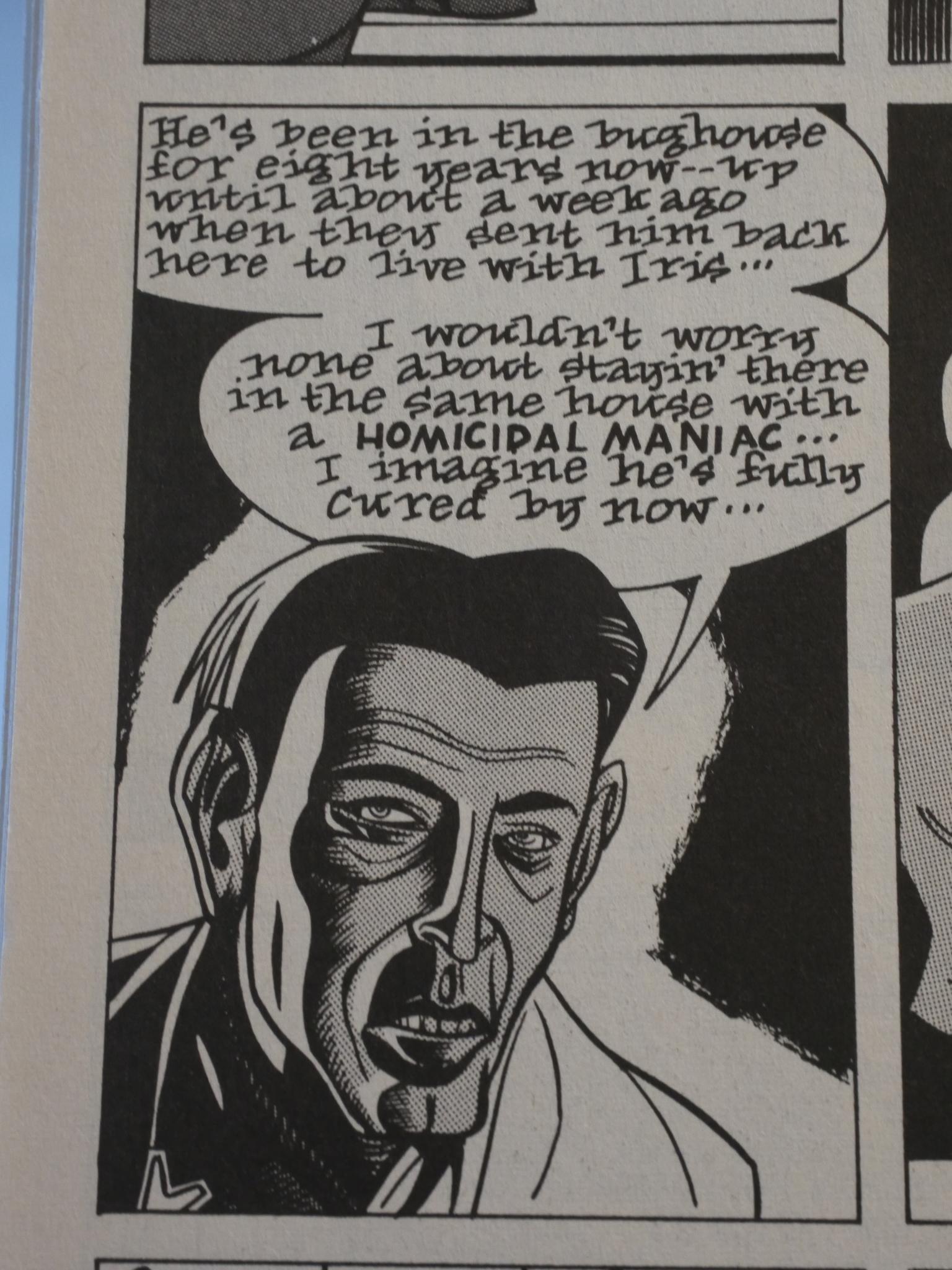 Artwise, it's Clowes' best until now, although it isn't a major departure from his previous work. It's still pleasantly stiff and Kriegstein like…
(Oh, yeah, that's the plot in that speech bubble.)
Lots of fun. Next up is, of course, Eightball, which I'm kinda excited to re-read.
This post is part of the Fantagraphics Floppies series.