Verbatim #1-2 by Carl Belfast.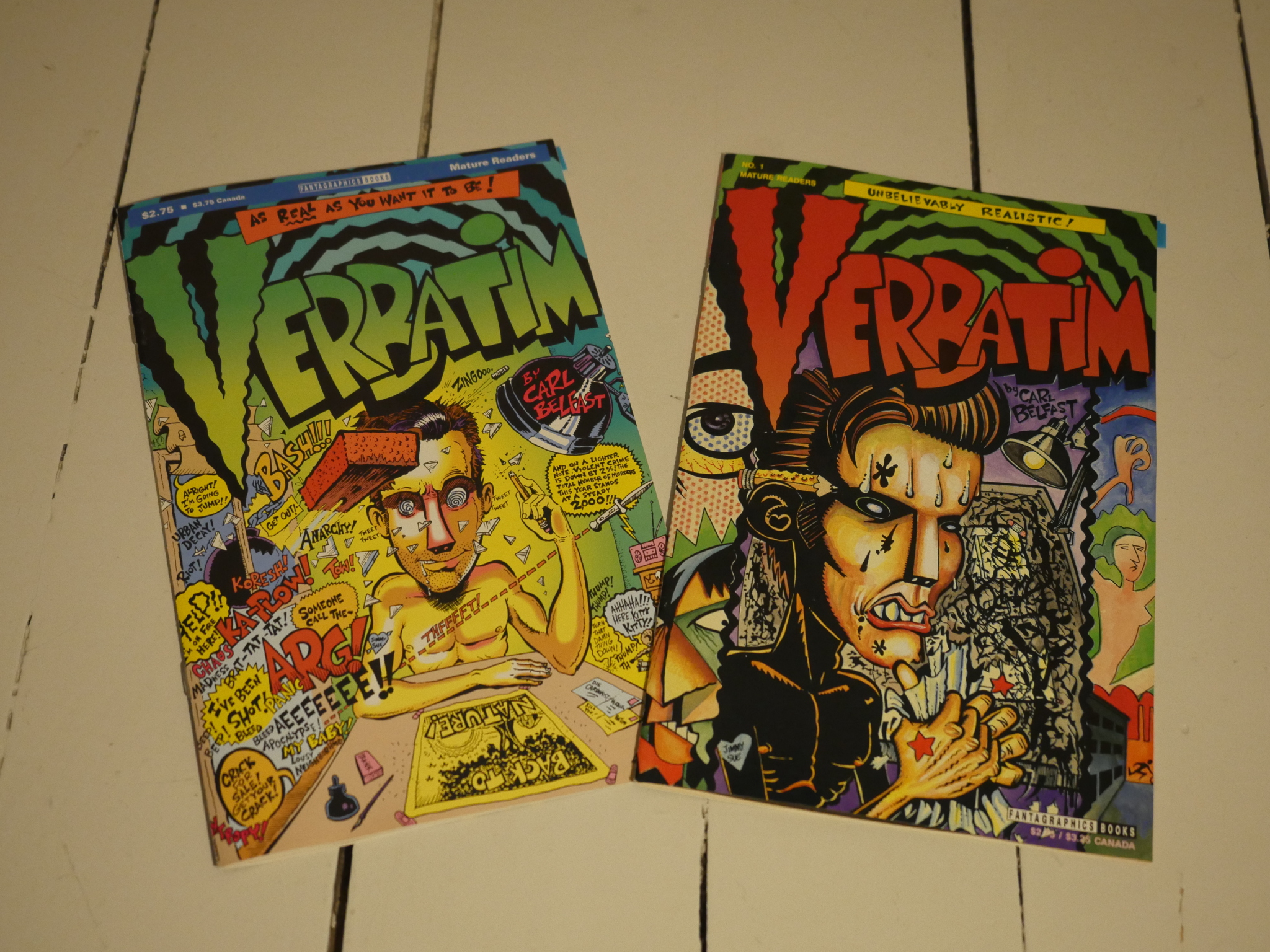 Autobio comics is one of the major genres in art comics now, and it's difficult to recall just how controversial they were in some circles in the early 90s.
This is yet another parody of the genre, and it's not completely successful, I think.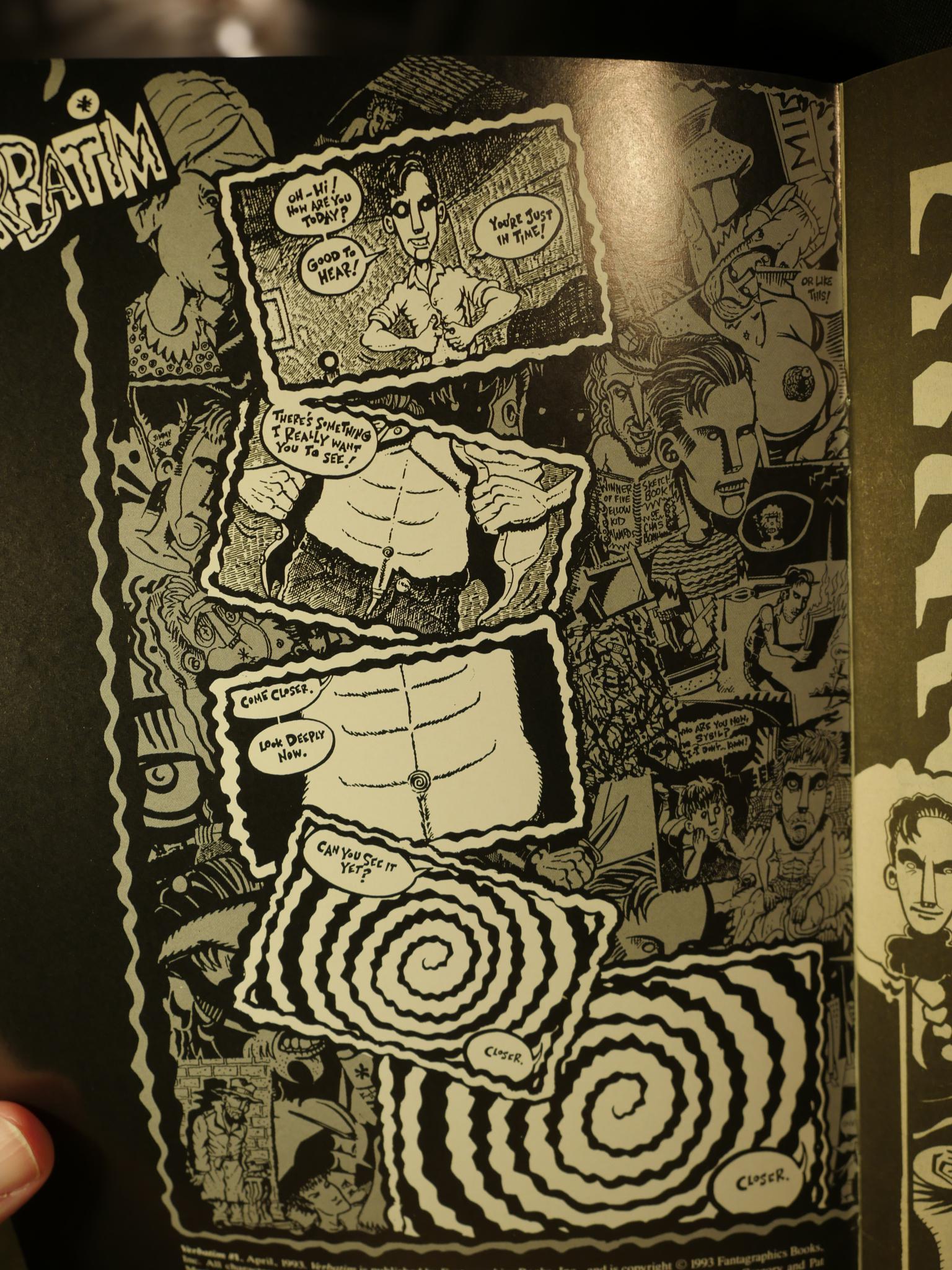 Gaze into his navel…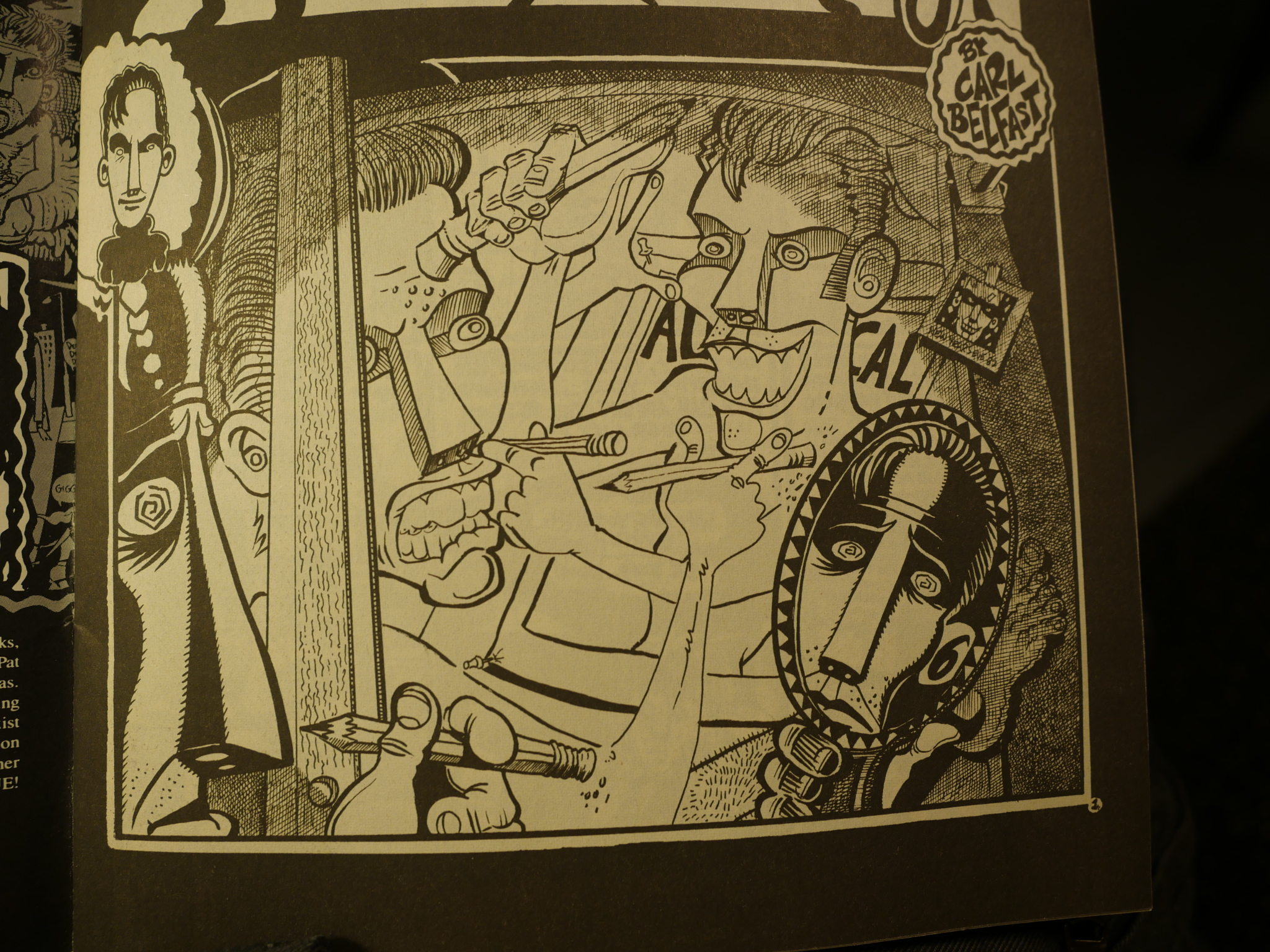 Belfast's art style is a bit hard to pin down. I think I see some Peter Kuper in that drawing, for instance, but…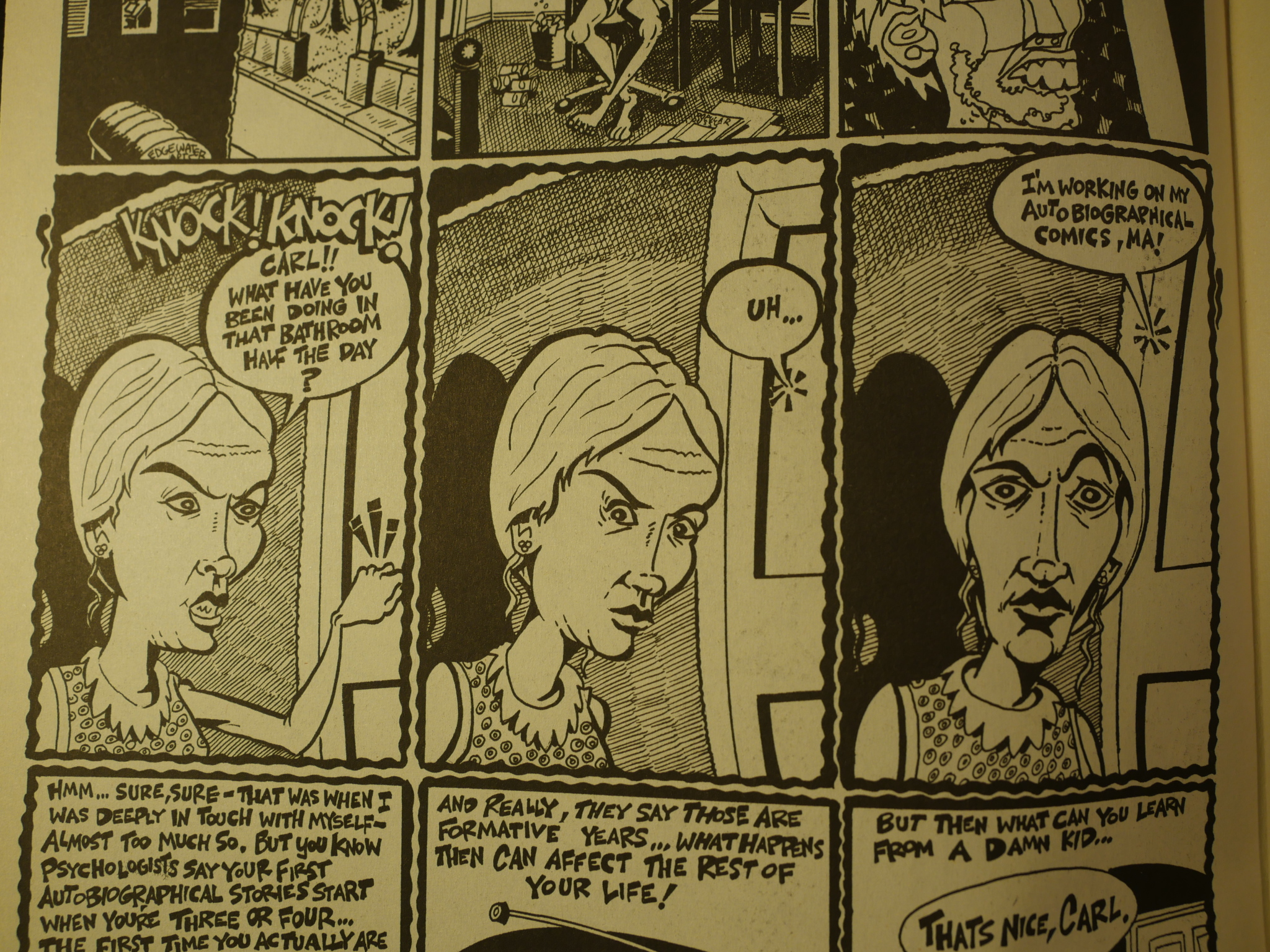 … not here at all. (Having the mother look into the camera is pretty amusing here.)  Here the artwork looks more like Dave Cooper, perhaps?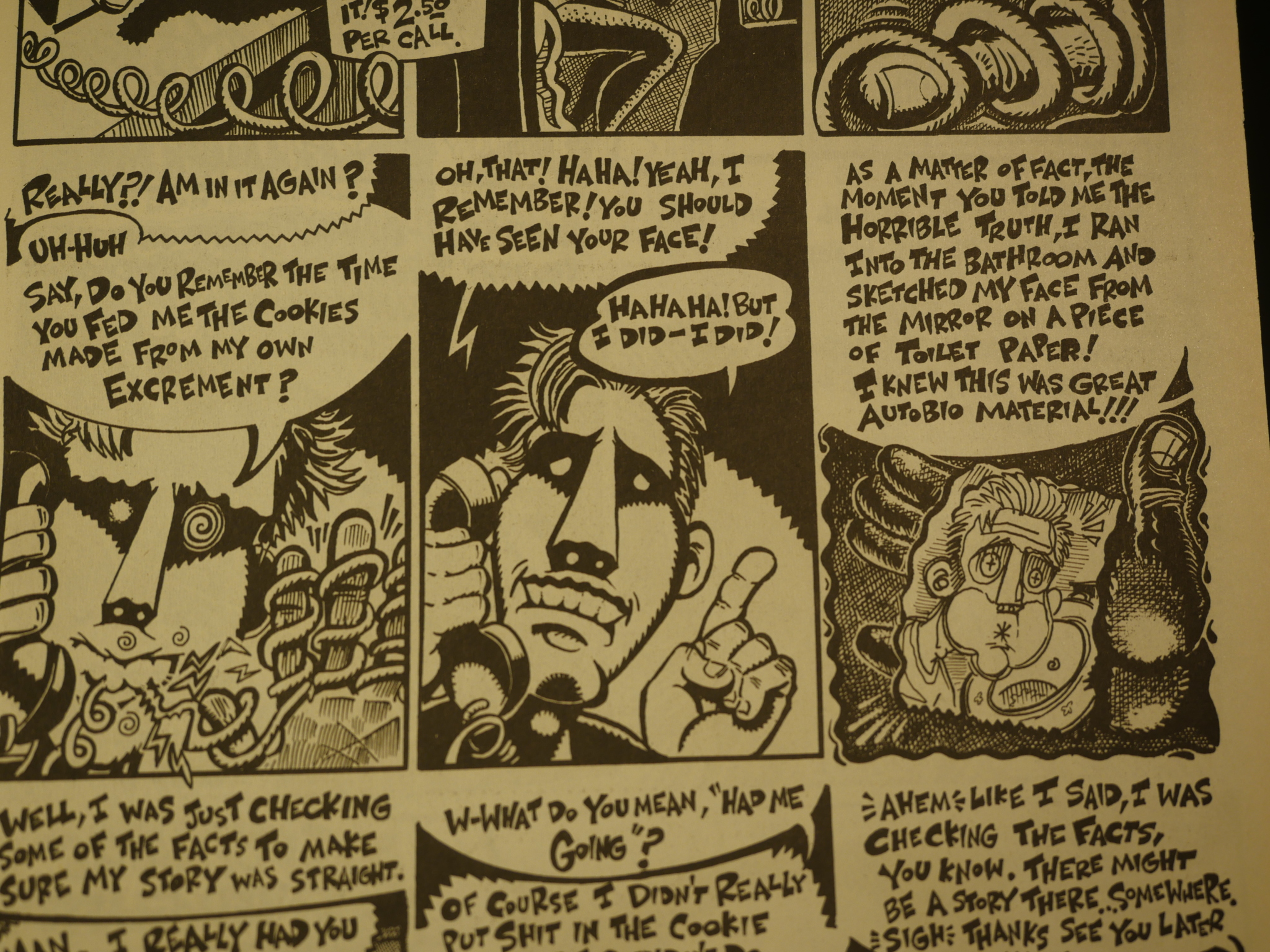 The autobio artist has to make sure that they utilise every experience in their work.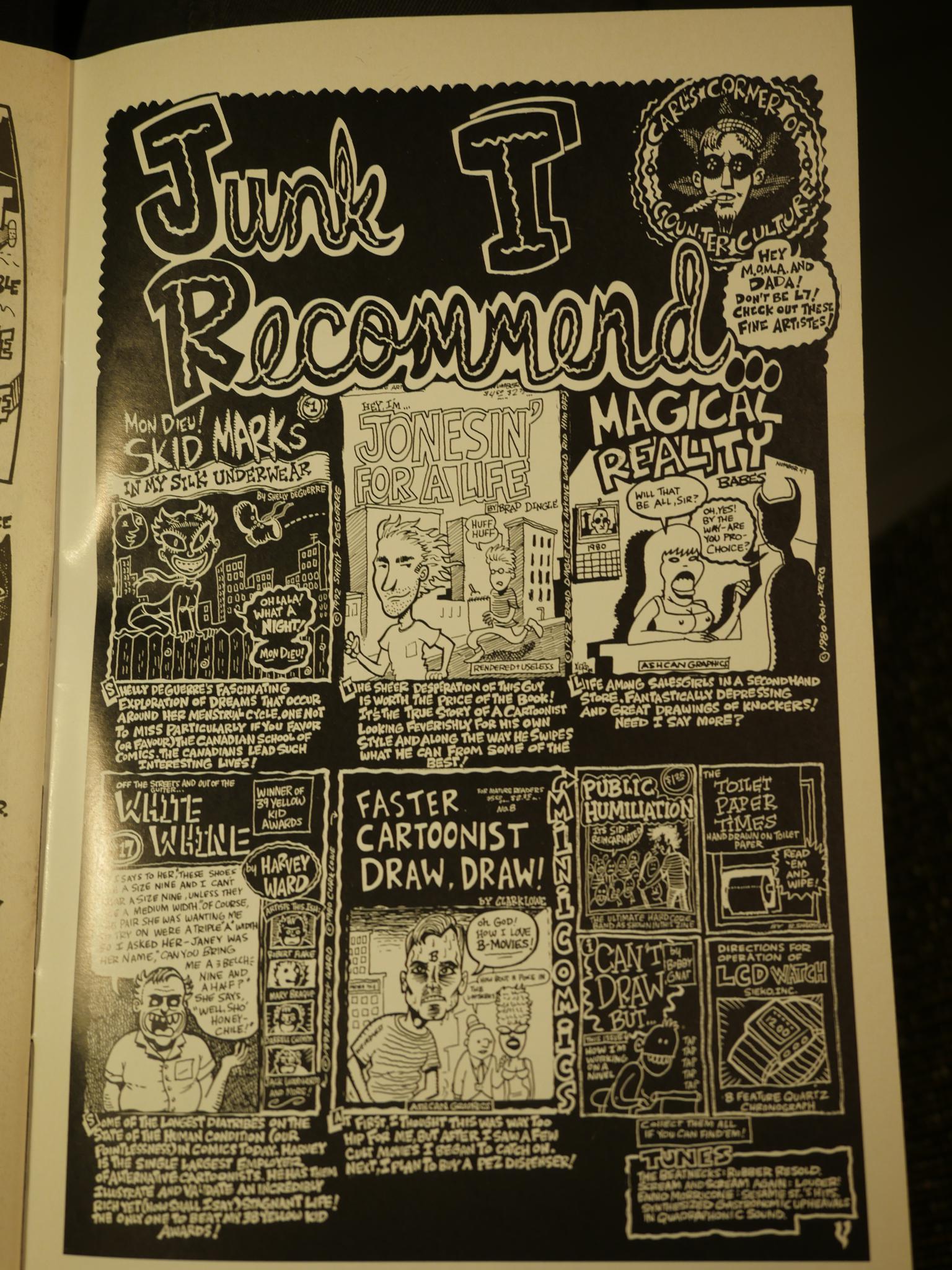 Hm… I guess that's Julie Doucet, Lloyd Dangle, uhm… Roy Xero? Who can that be?, Harvey Pekar and Daniel Clowes.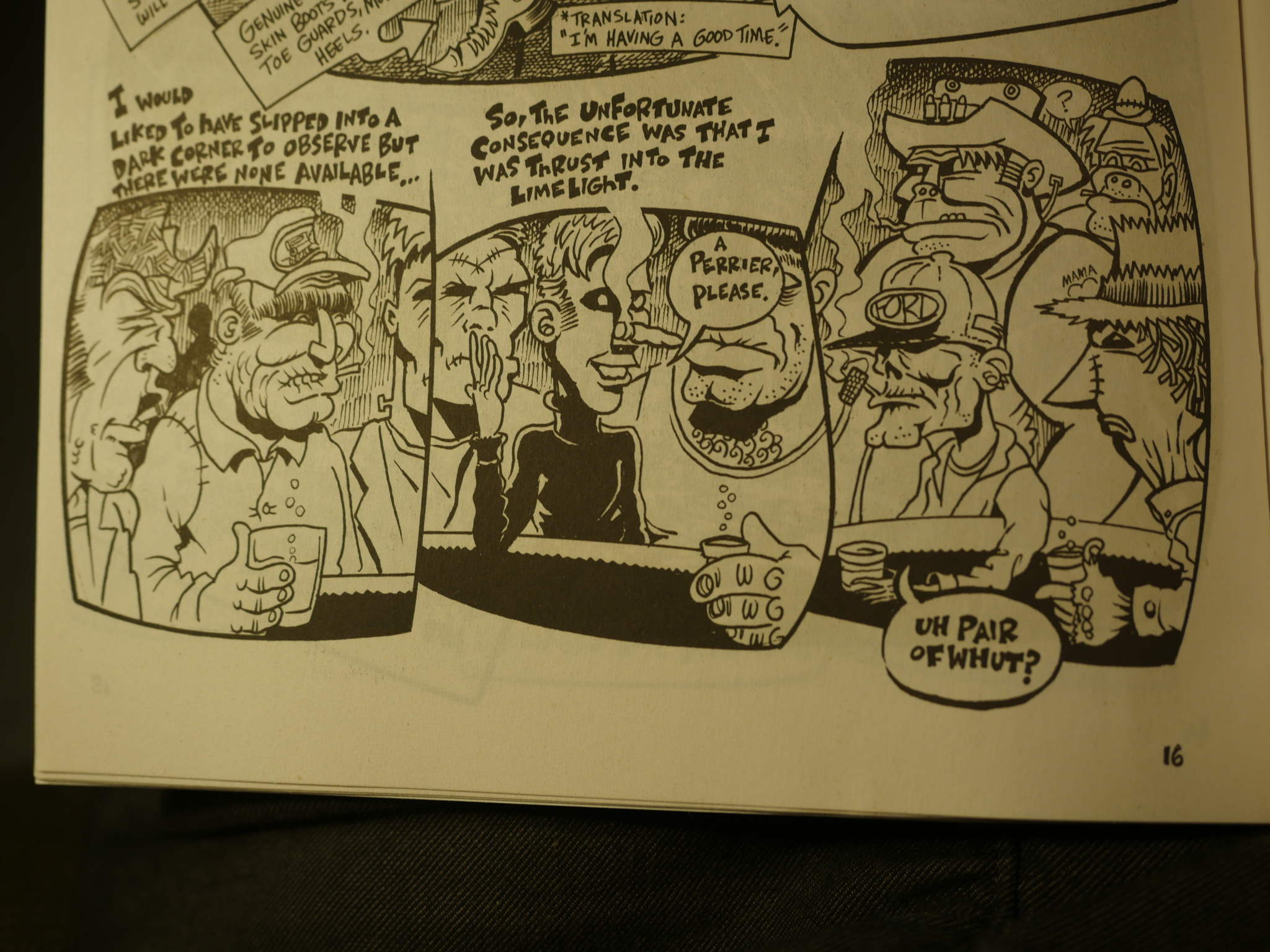 The second issue isn't autobio parody. It's about the author moving to hillbilly country in Tennessee, and the adventures that ensue.
It's all rather odd, but amusing.
It looks like Belfast has done very little else in comics but these two issues. He's written a story in One-Fisted Tales published earlier, but I can't find anything afterwards. Perhaps "Carl Belfast" is a pseudonym?
This post is part of the Fantagraphics Floppies series.