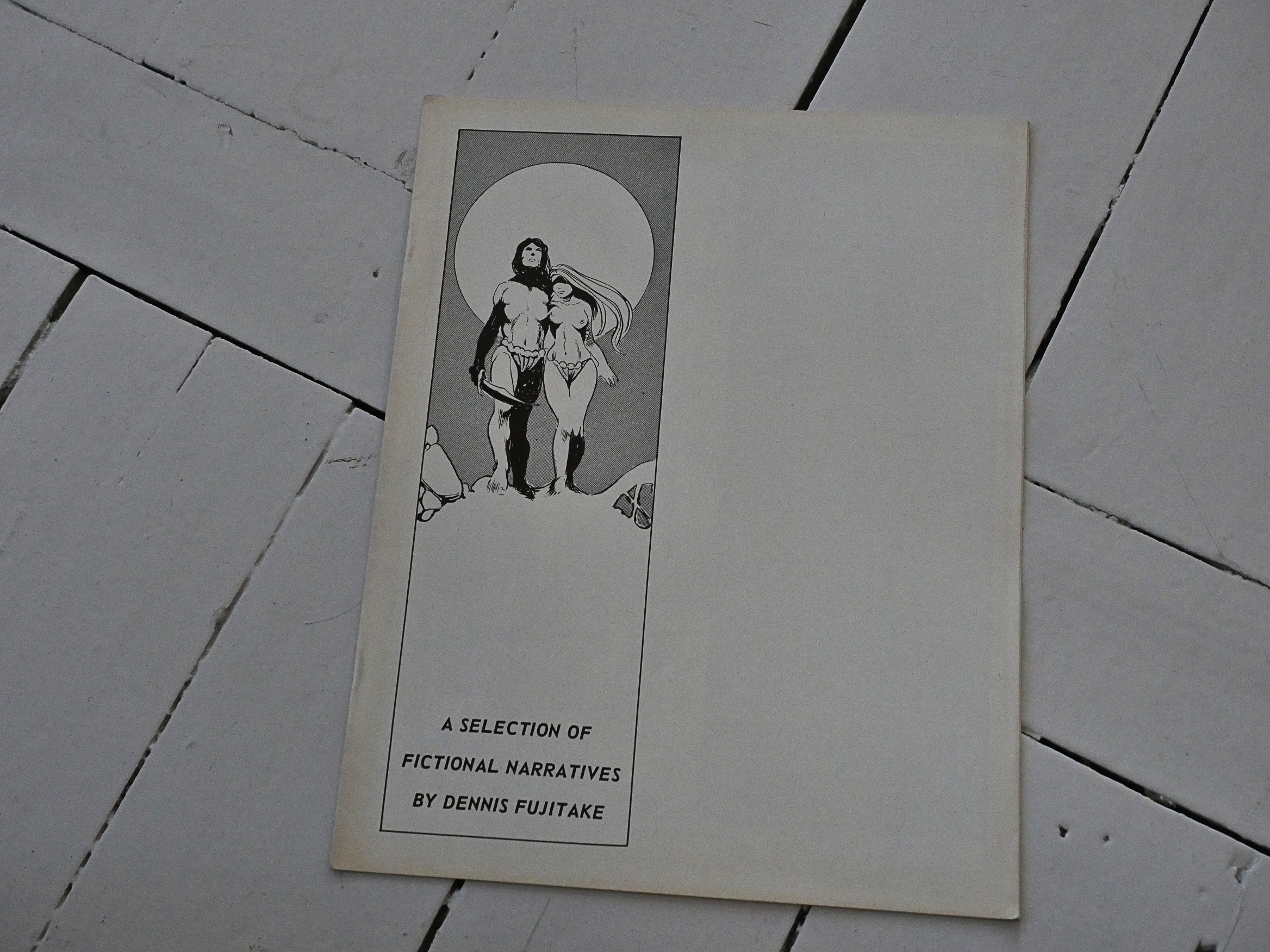 A Selection of Fictional Narratives by Dennis Fujitake.
A couple of years ago I read all the floppies that Fantagraphics had published. It was a pretty random thing to do, but it turned out to be a fun little project.
I used comics.org to get a list of the comics to read, and at the time, the first three things Fantagraphics had published wasn't in that database.
But now they are, and I've bought those three things, and now I'm going to read them.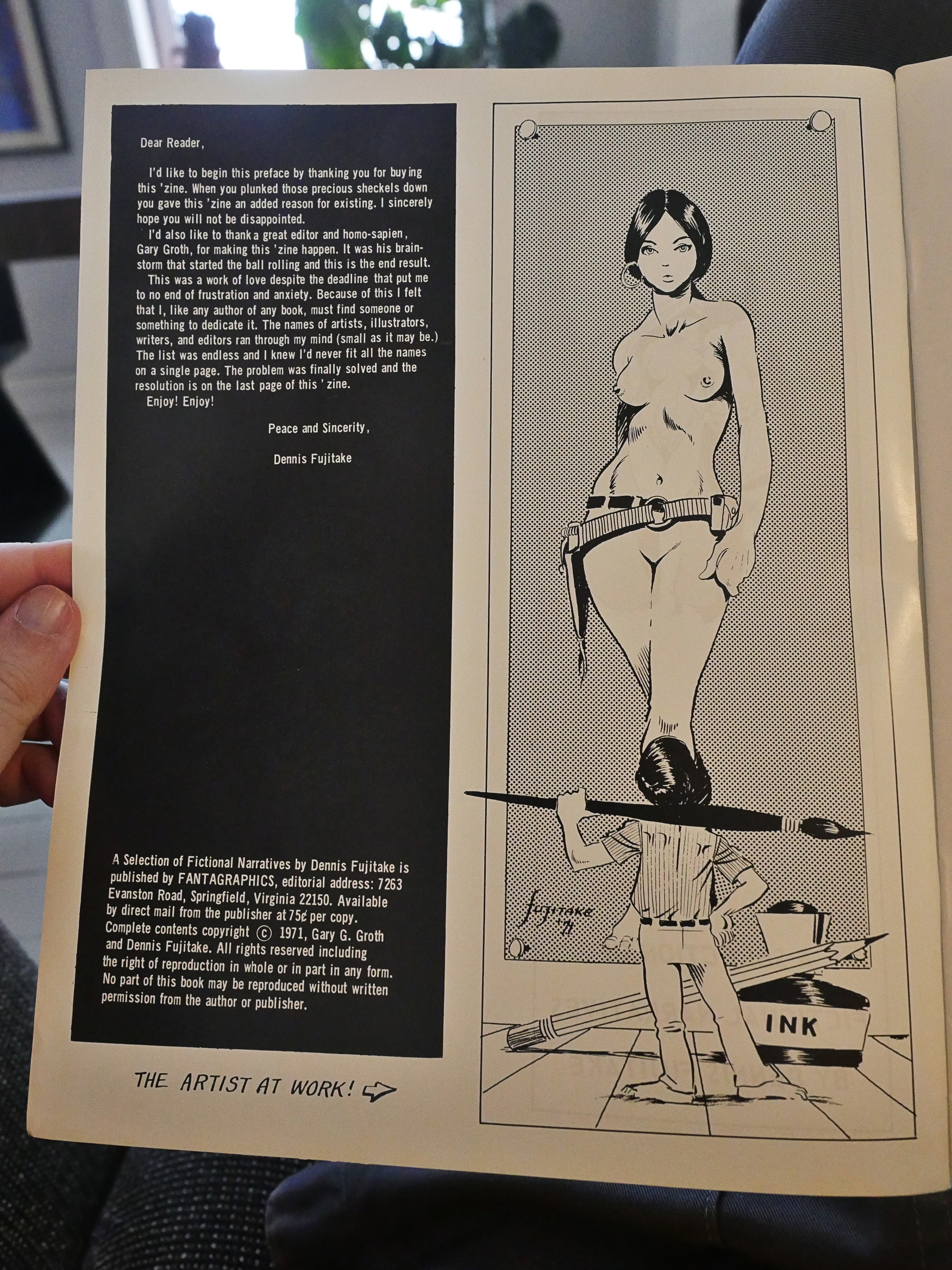 The first of these magazine sized comics is by Dennis Fujitake . I really love the style he developed later, which is totally unique. He can draw any kind of outlandish cartoonish alien and make it look totally natural.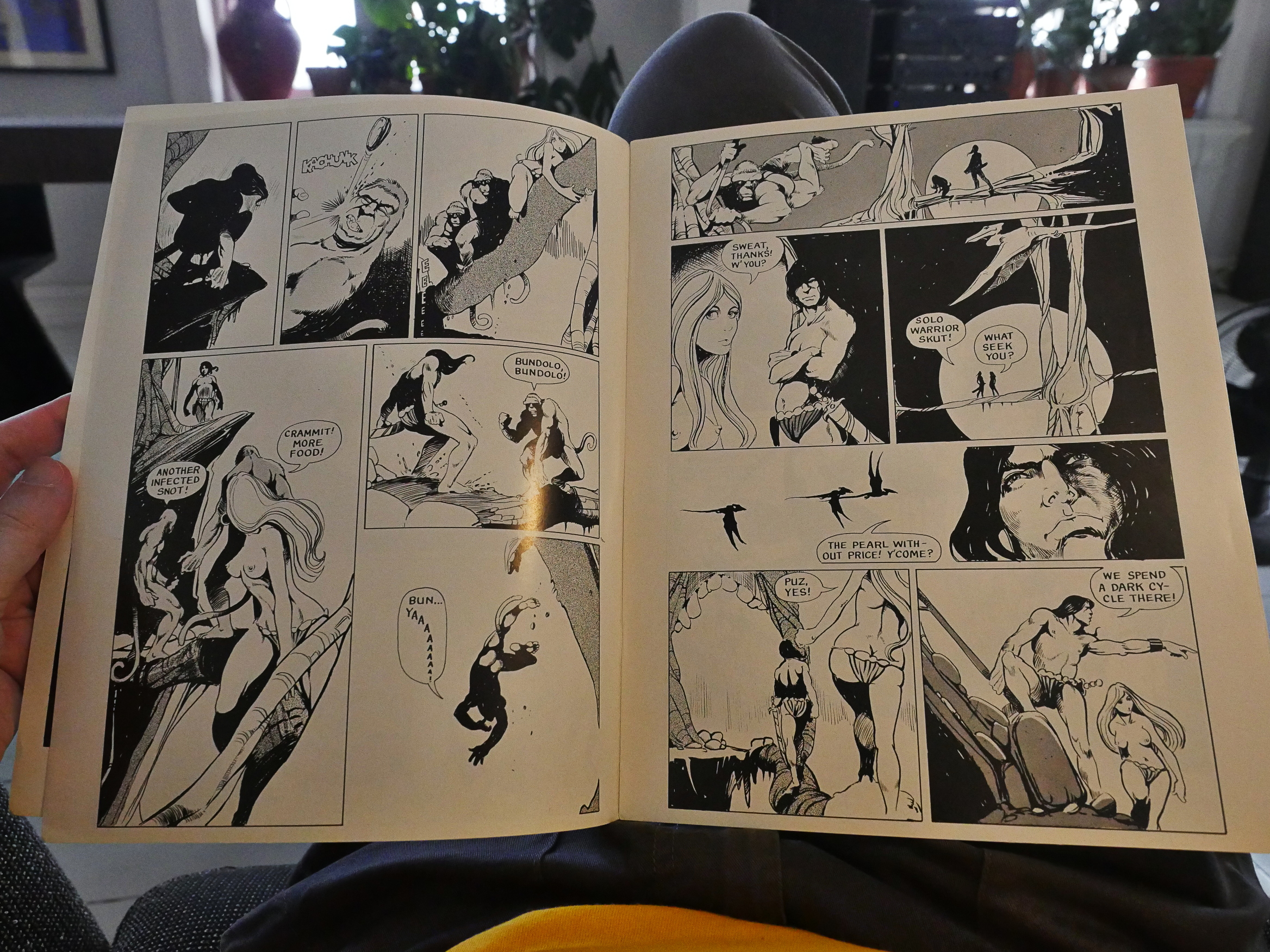 Here he's doing a totally derivative early-70s underground fantasy style with more than a touch of Jeff Jones about it. In this slender 16 page package (very nicely printed and on shiny paper) he does two stories, and they're both, well, pretty lame. Gary Groth was born in 1954, so after getting my slide rule out, I've determined that he must have been, like, 17 when he published this. That explains the taste level, but I'm wondering where he got the money to do so.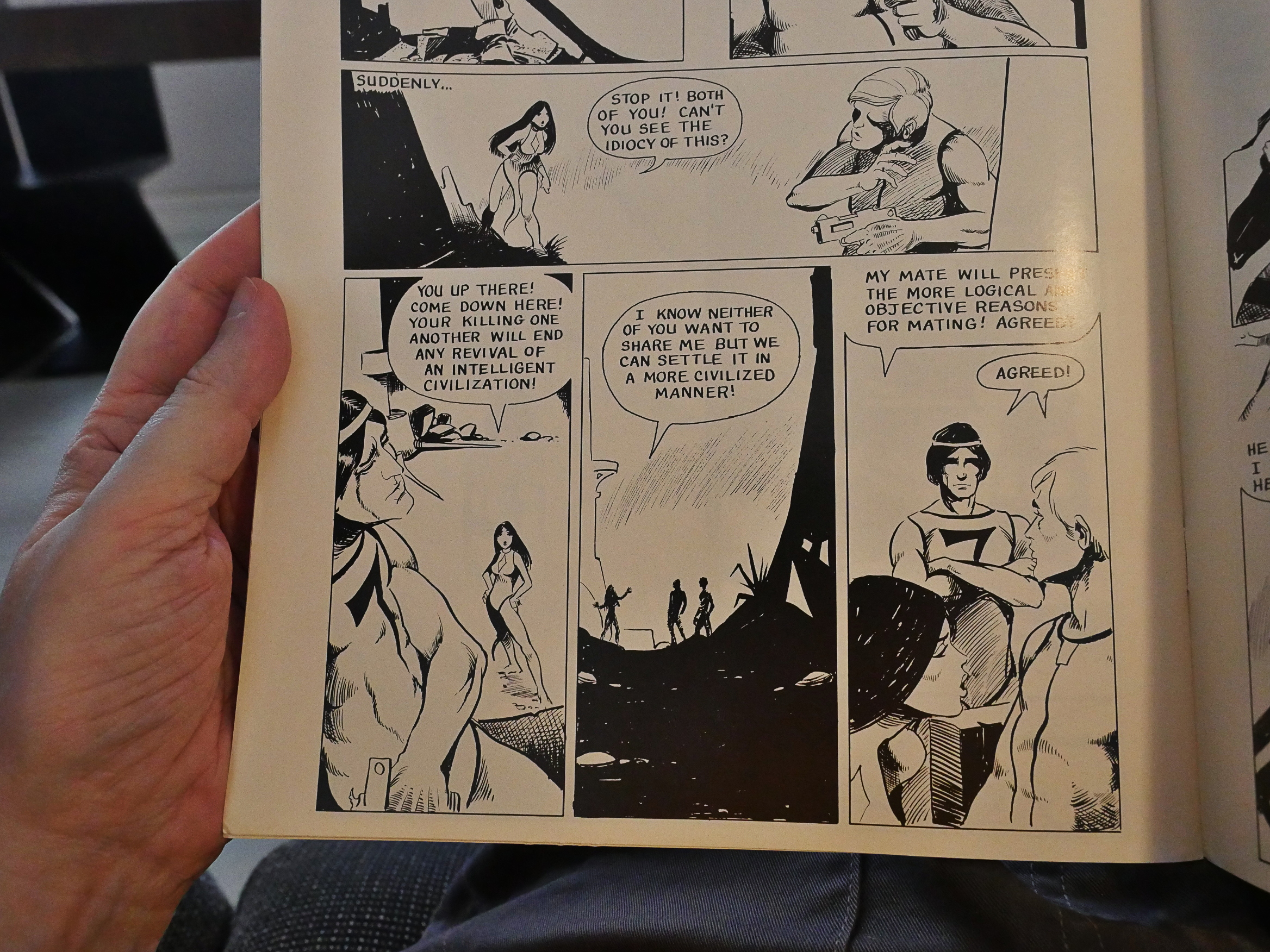 The first story is just hard to make out what's going on: Fujitake would later become a brilliant storyteller with pages that are a joy to read, but he's not there yet.
The second story reads marginally better. Both stories have the required O. Henry endings, but the second story has a more amusing one.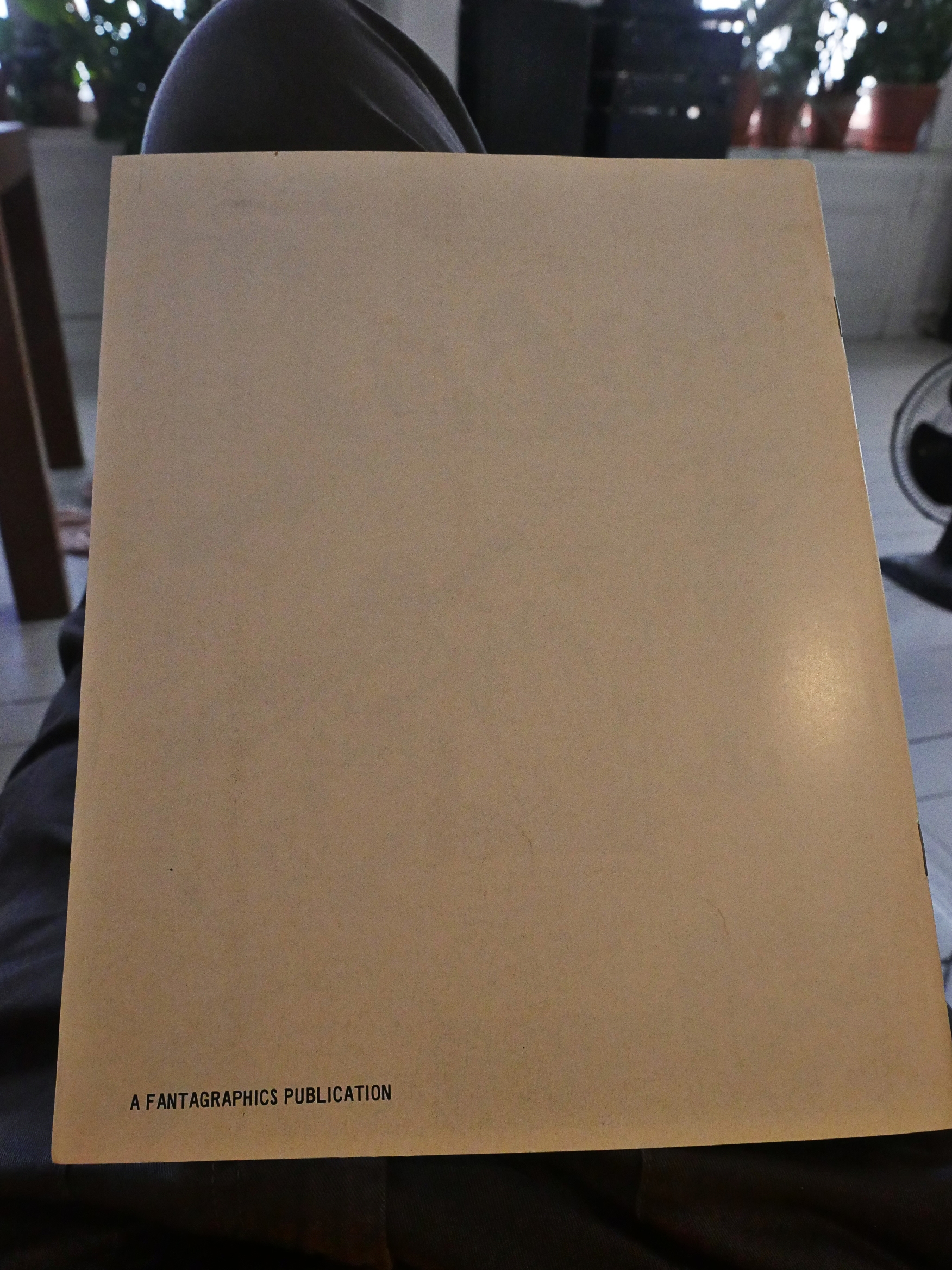 The back cover has an er stark design? Yeah, let's go with that. Stark design.
Hm… come to think about it — this publication is kinda prescient. One thing Fantagraphics has done really well over the years is to recognise creators that show promise and stick by them for many years while they progress. And Fujitake is one of these, I guess: They published a lot of spot illos by him in The Comics Journal, and by the time they published Dalgoda, he'd really blossomed.
This post is part of the Fantagraphics Floppies series.