An Accidental Death by Eric Shanower and Ed Brubaker.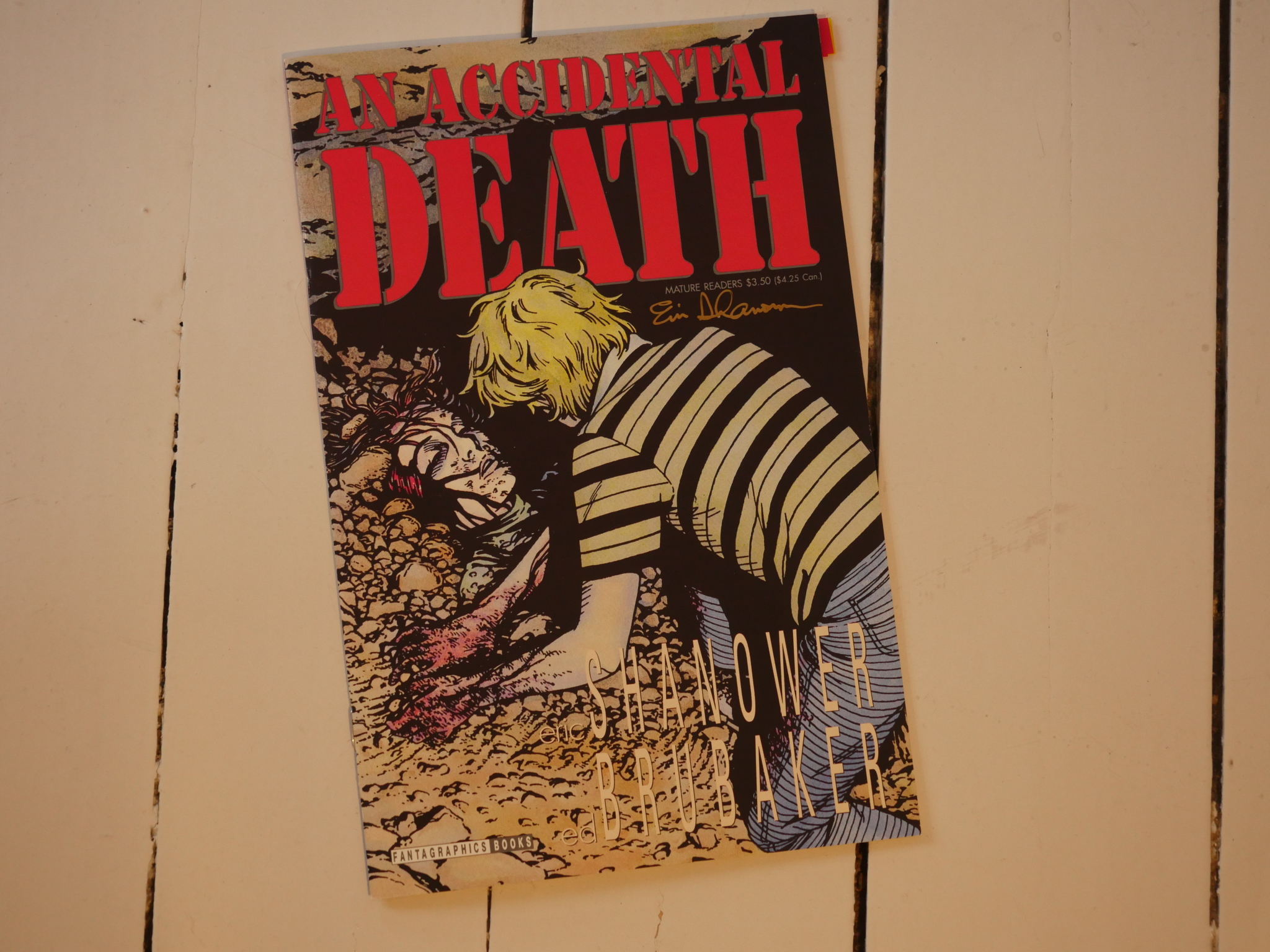 On the face of it, this seems like a rather unlikely thing for Fantagraphics to have published: A standalone story about a psycho teenager murdering a girl on Guantanamo, and then his non-psycho friend helping him, created by two people well ensconced within mainstream US comics.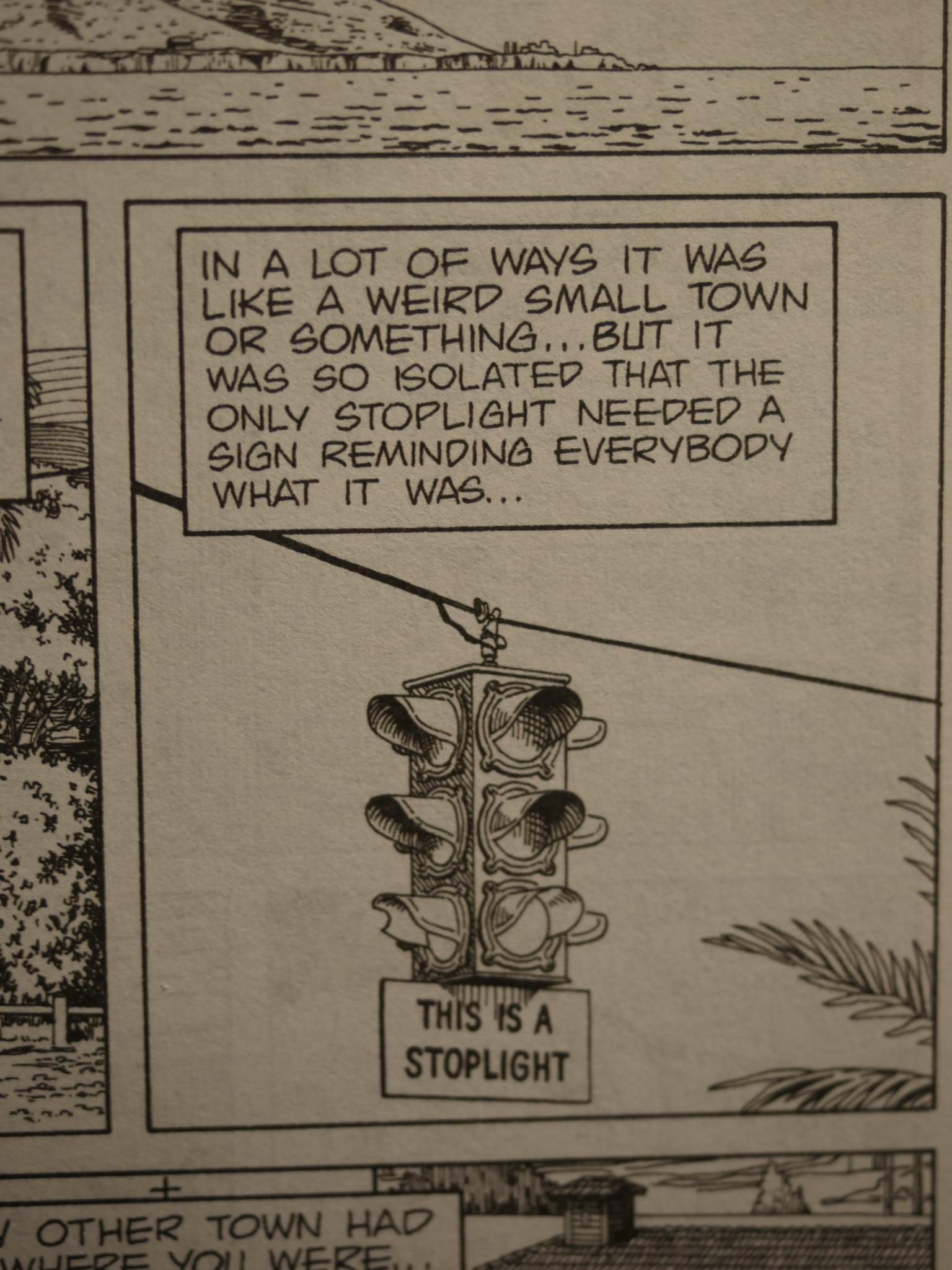 But this comic was created after Brubaker had done his autobiographical alternative comic Lowlife and before the large number of crime and super-hero comics that would follow, so it's perhaps not such a stretch.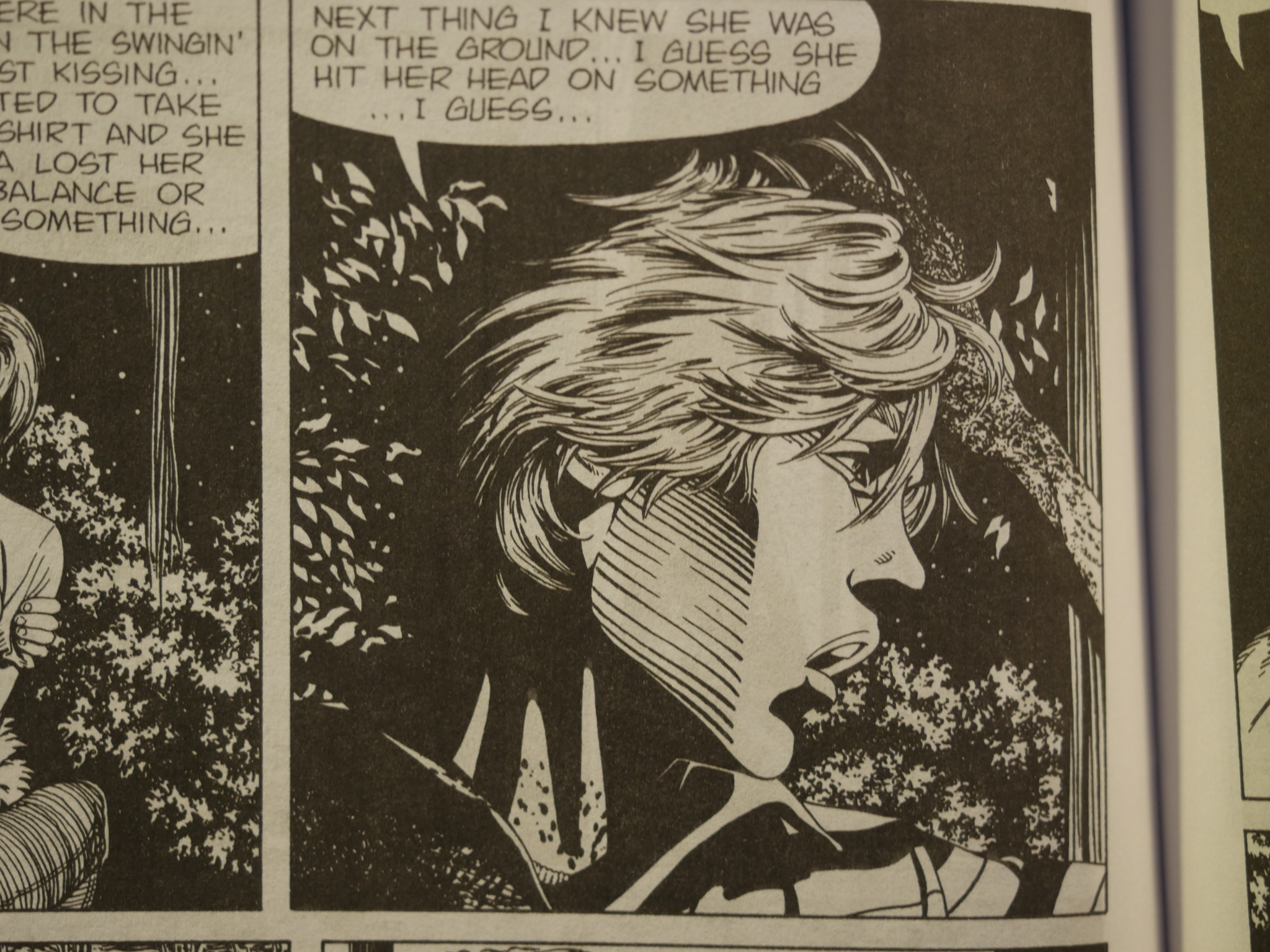 Psycho alert!
Still, it's pretty much outside Fantagraphics' remit, so it's still rather odd. Hm, perhaps I should do some research…
Oh! It was originally serialised in Dark Horse Presents! That makes a ton of sense, because it's exactly something that would have been published there. That is, it's a professional, well-drawn, plodding and rather boring story you've read and seen variations of a million times before.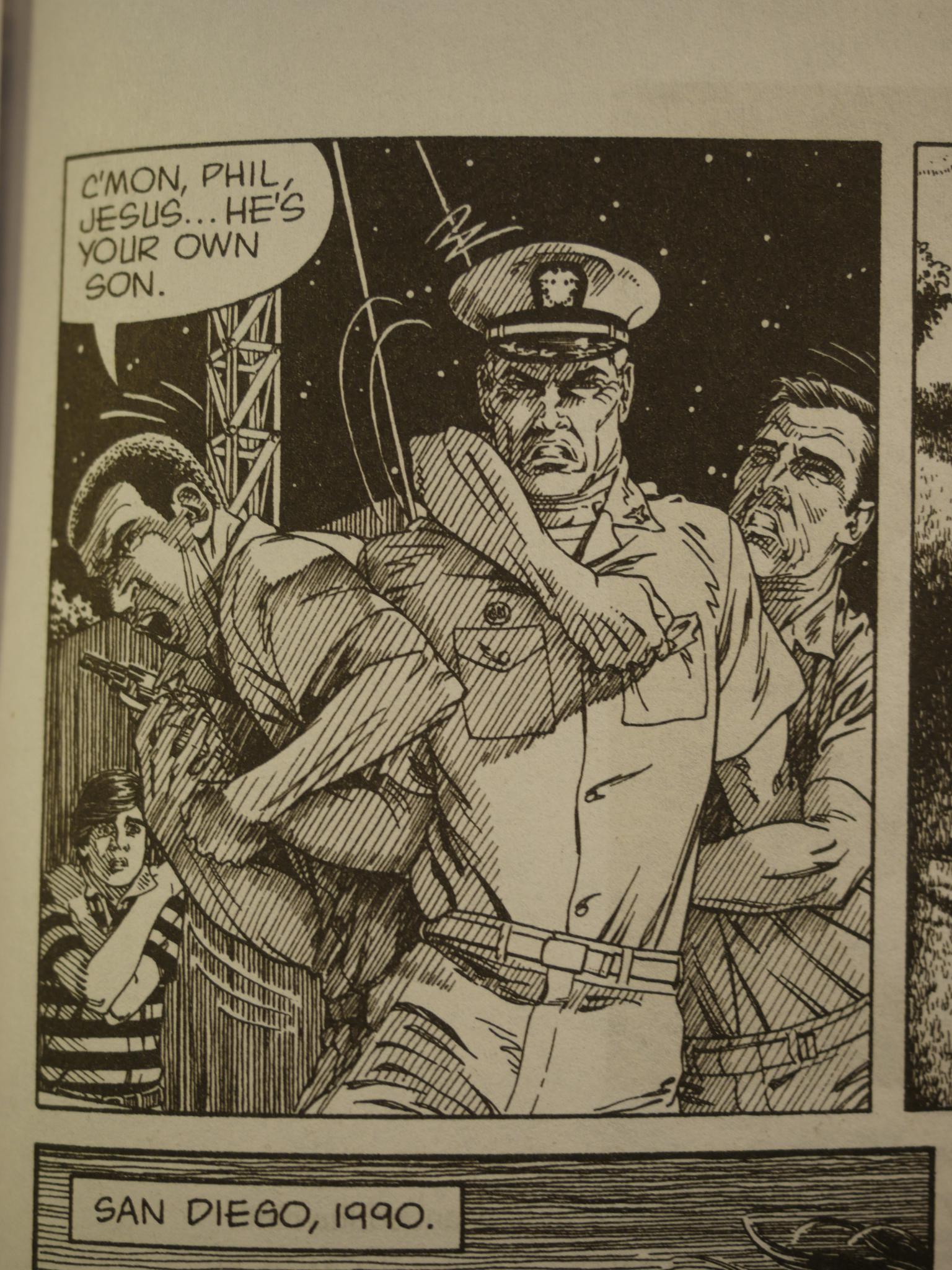 Shanower's artwork is rather stiff and awkward in places, but I do love his shading technique.
The story was nominated for an Eisner award the same year, which may also help explain why a collected edition was published.
This post is part of the Fantagraphics Floppies series.