Thun'da Tales #1
Untamed Love #1
By Frank Frazetta and various.
There's no text in these comics to explain why they exist beyond what's on the covers: "finally presented in a quality full-color edition!" So my guess is that these are comics from the early 50s that had somehow fallen into the public domain, and Fantagraphics thought that they could make some money off of publishing them.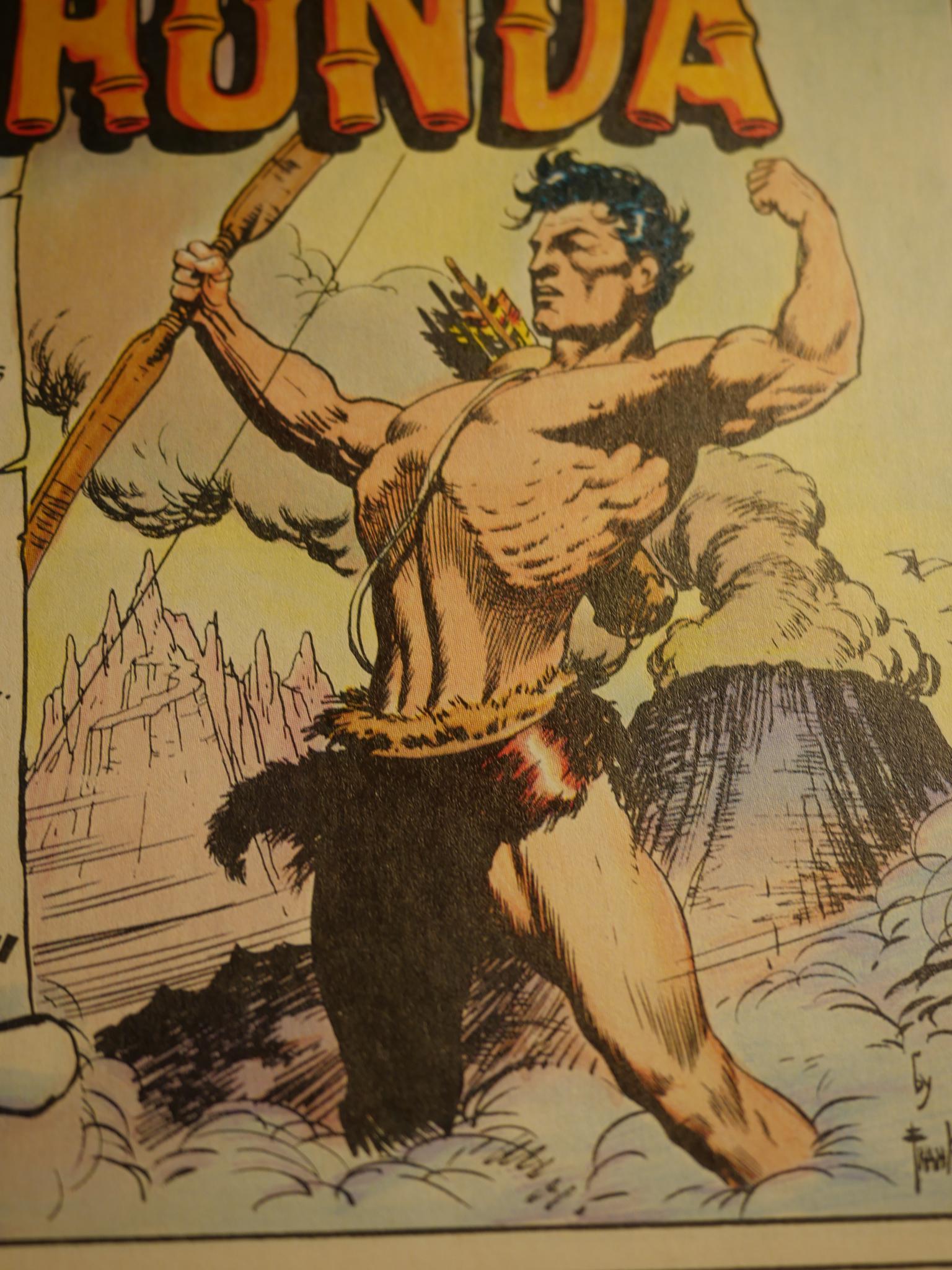 The first of the pair is about, well, Tarzan. But he's called Thun'da here because that's what the natives here called him after he fired off his gun. Or something.
Frazetta is known for his lush and … heroic rendering, but his anatomy is sometimes kinda wonky. Although very heroic.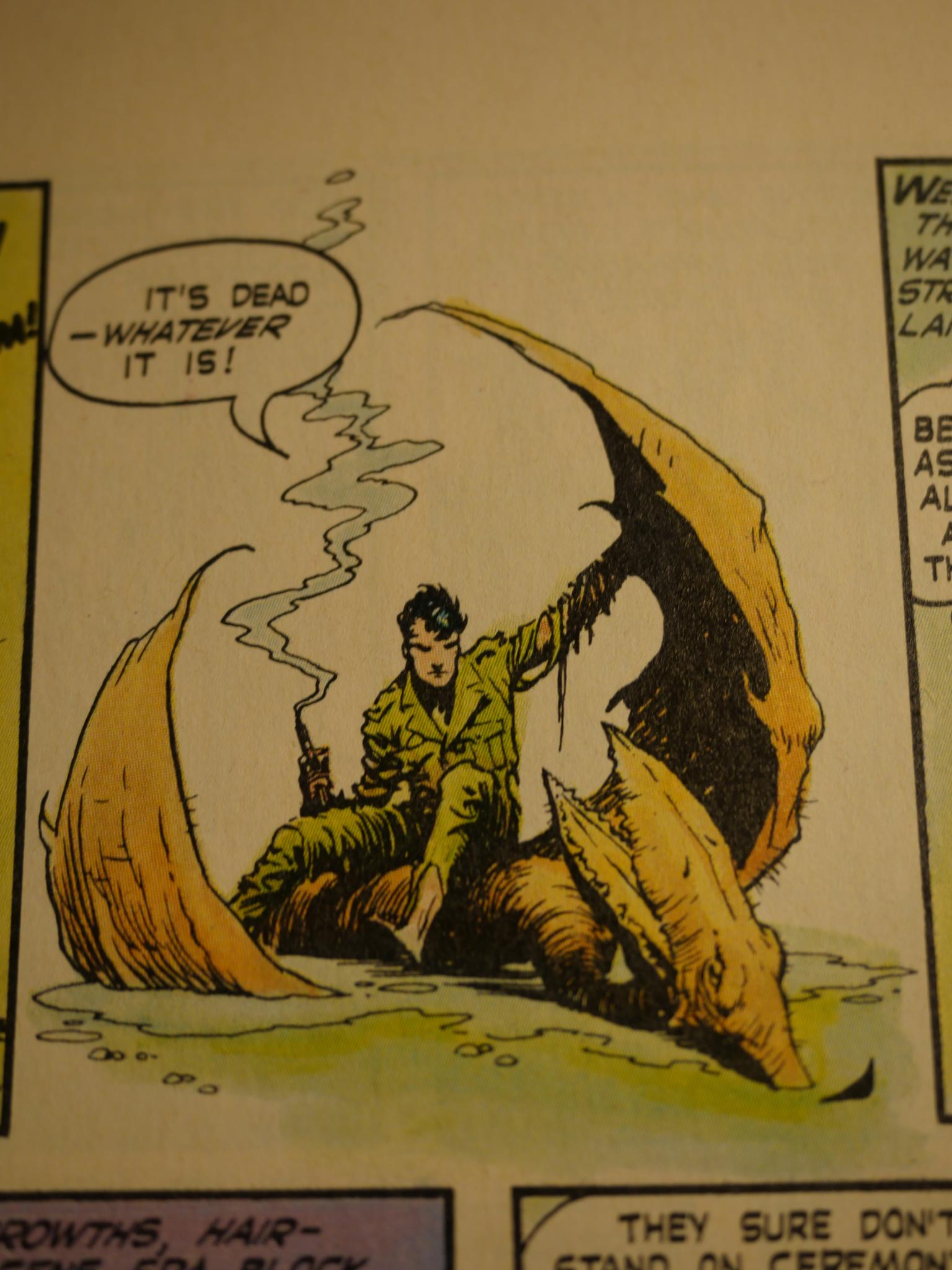 Oh, yeah, there's dinosaurs, too. But isn't that just a lovely panel?
Much Betty Page. These stories were written by veteran Garner Fox, and they don't really make that much sense, but they're not any worse than most comics in this genre… and that includes Tarzan.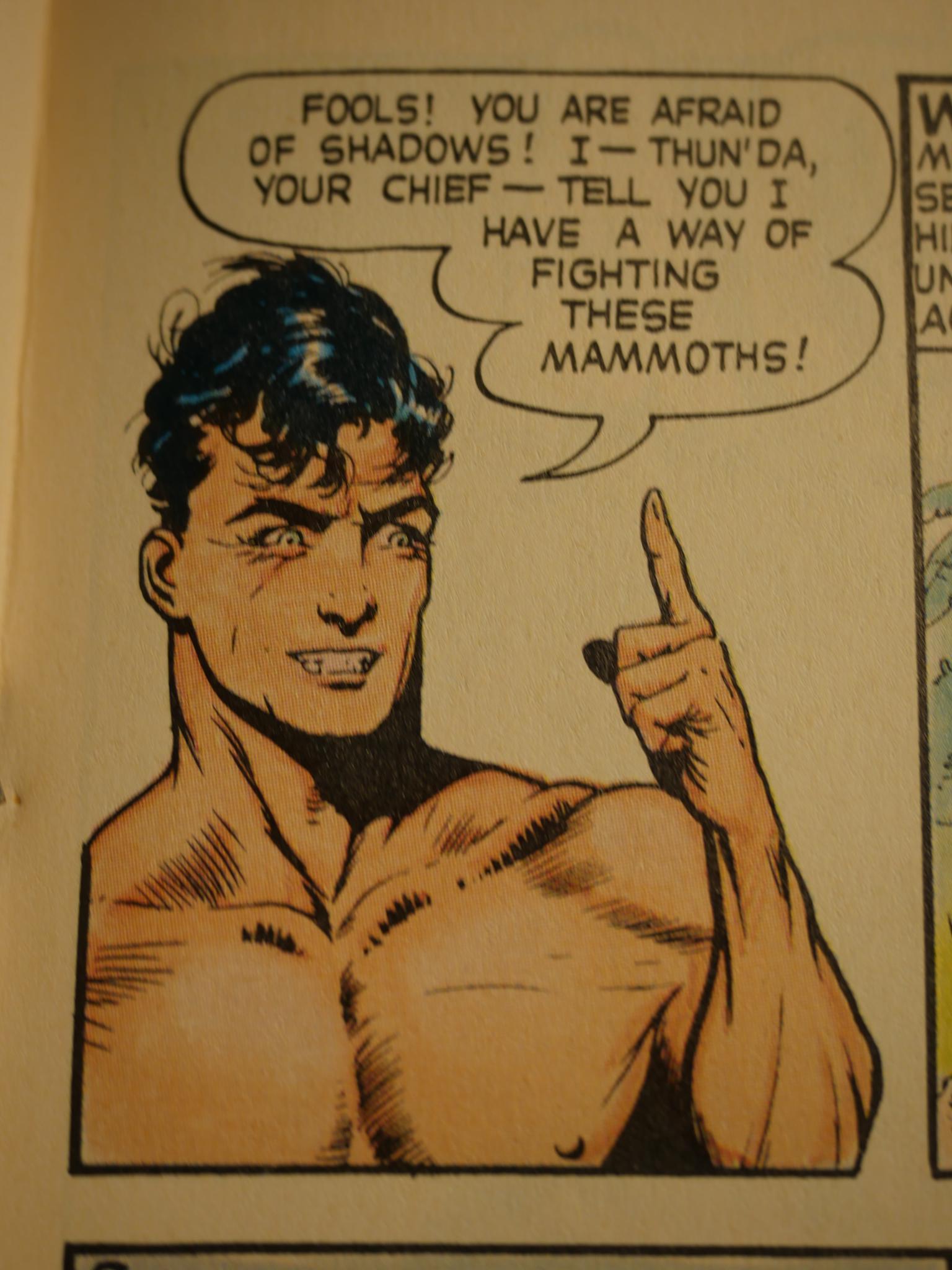 That's a very Fletcher Hanks insane stare.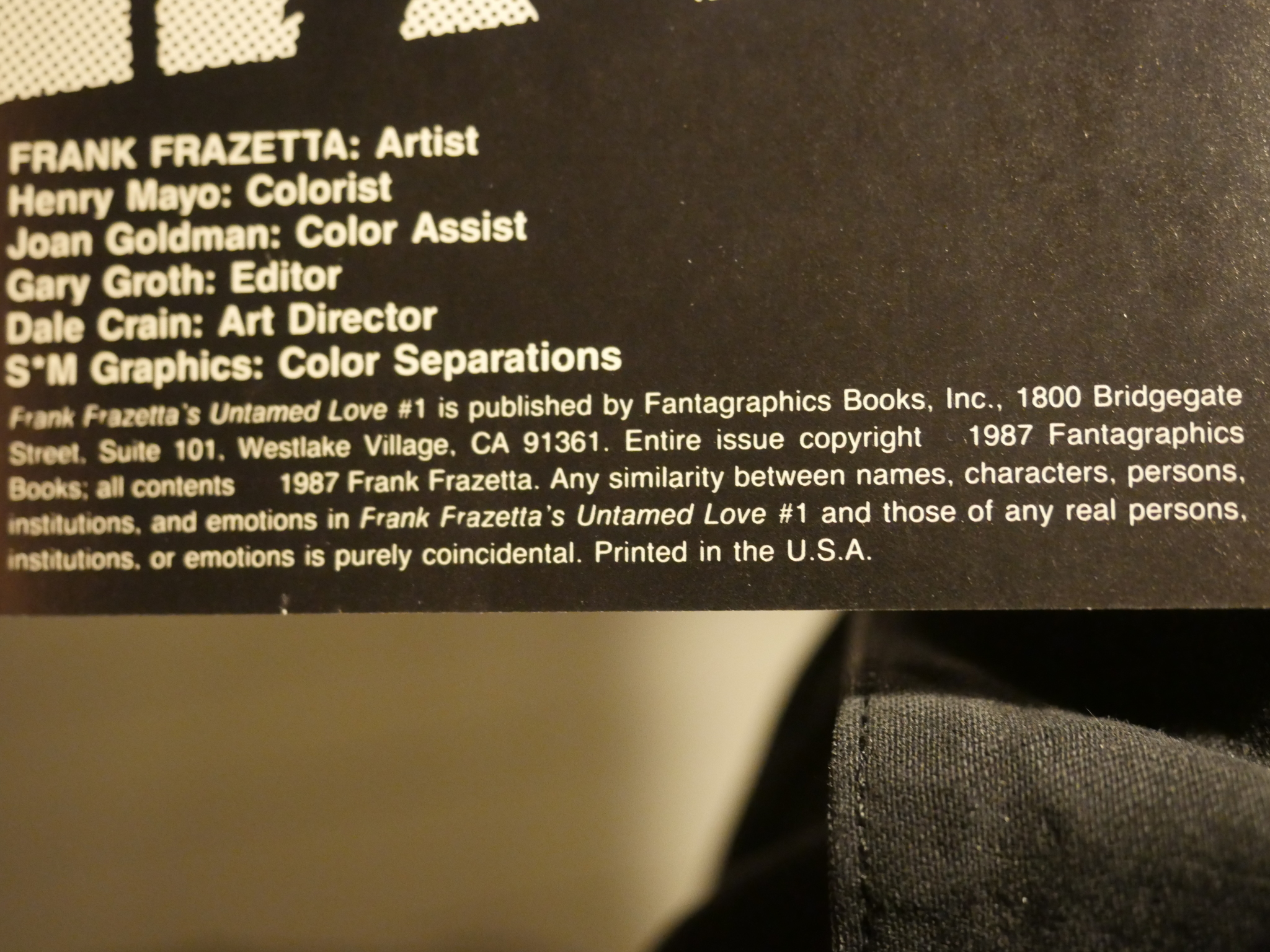 The second book here is a collection of early 50s romance tales. And as the indicia says, any similarity between the emotions here and those of real persons is purely coincidental.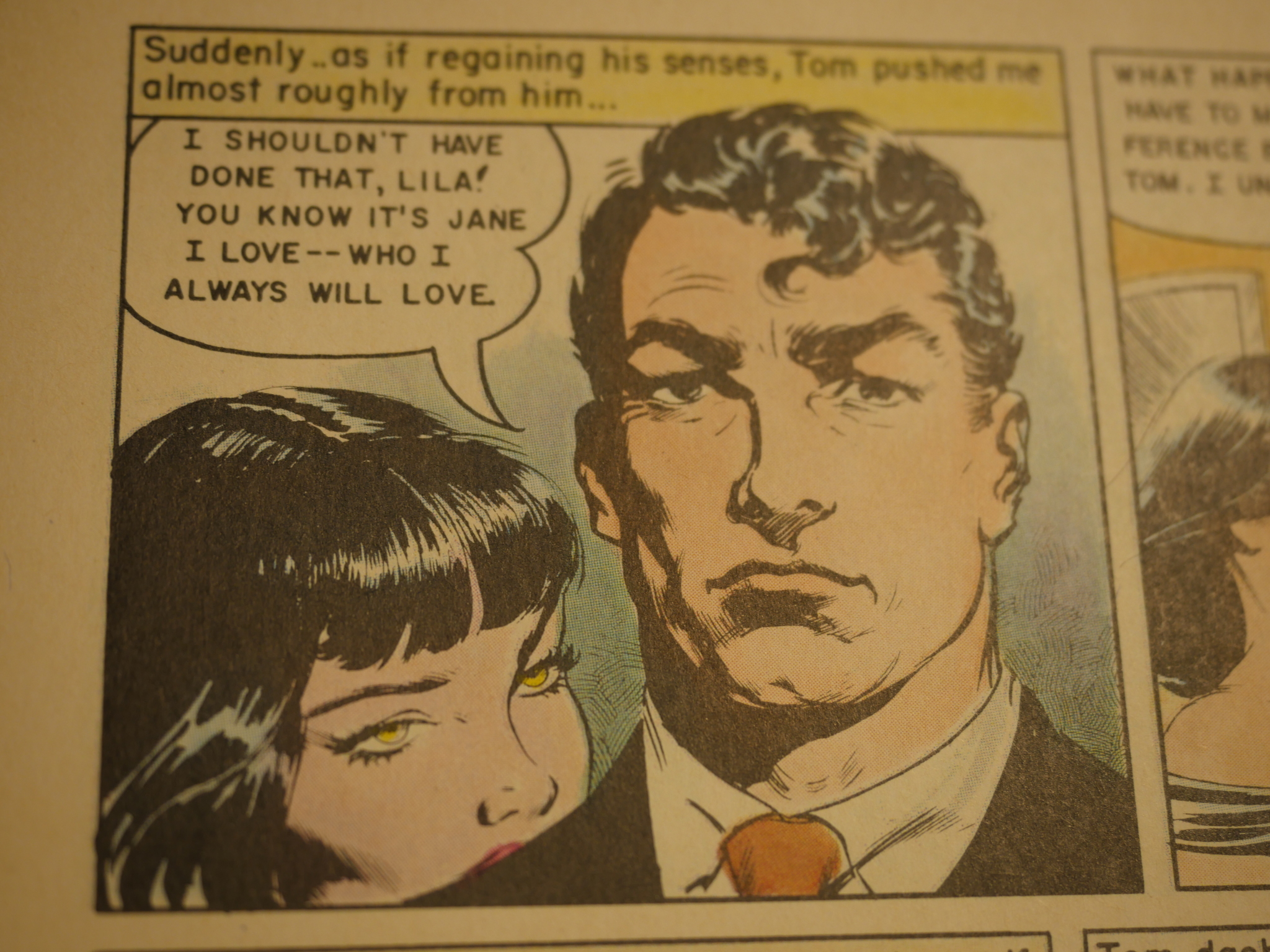 But it's very nicely drawn. Even better than that Tarzan book. I mean Thun'da.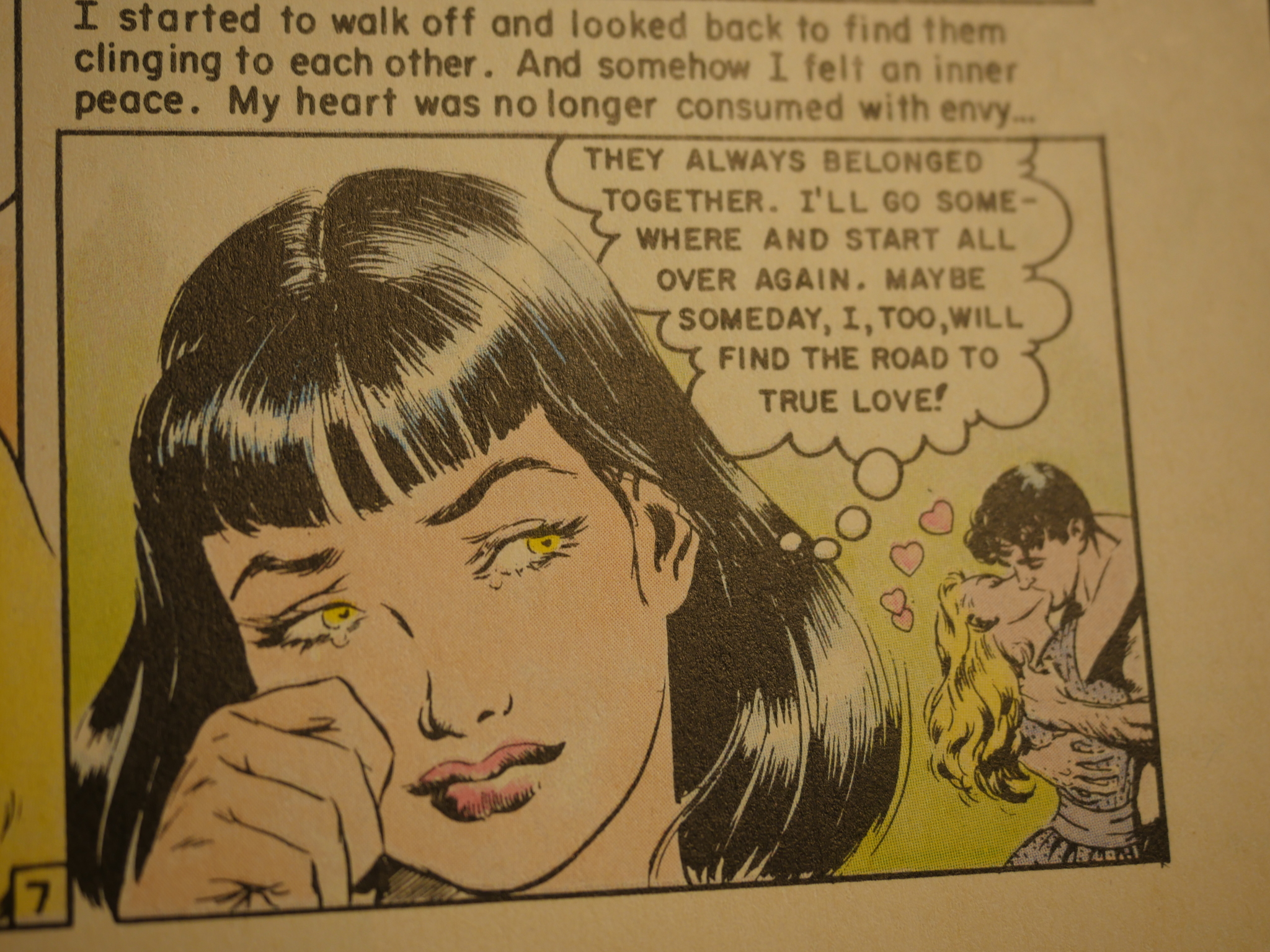 The colouring is by Henry Mayo, and it's very sympathetic. Just look at this page and how he makes everything light and breezy to fit the story:
While these two books do not advance the art form noticeably (which was apparently the point of publishing Savage, covered earlier today), they're nice enough. The main point is just to look at the purdy art, though.
This post is part of the Fantagraphics Floppies series.