Test Dirt #1 by Tony Fitzgerald.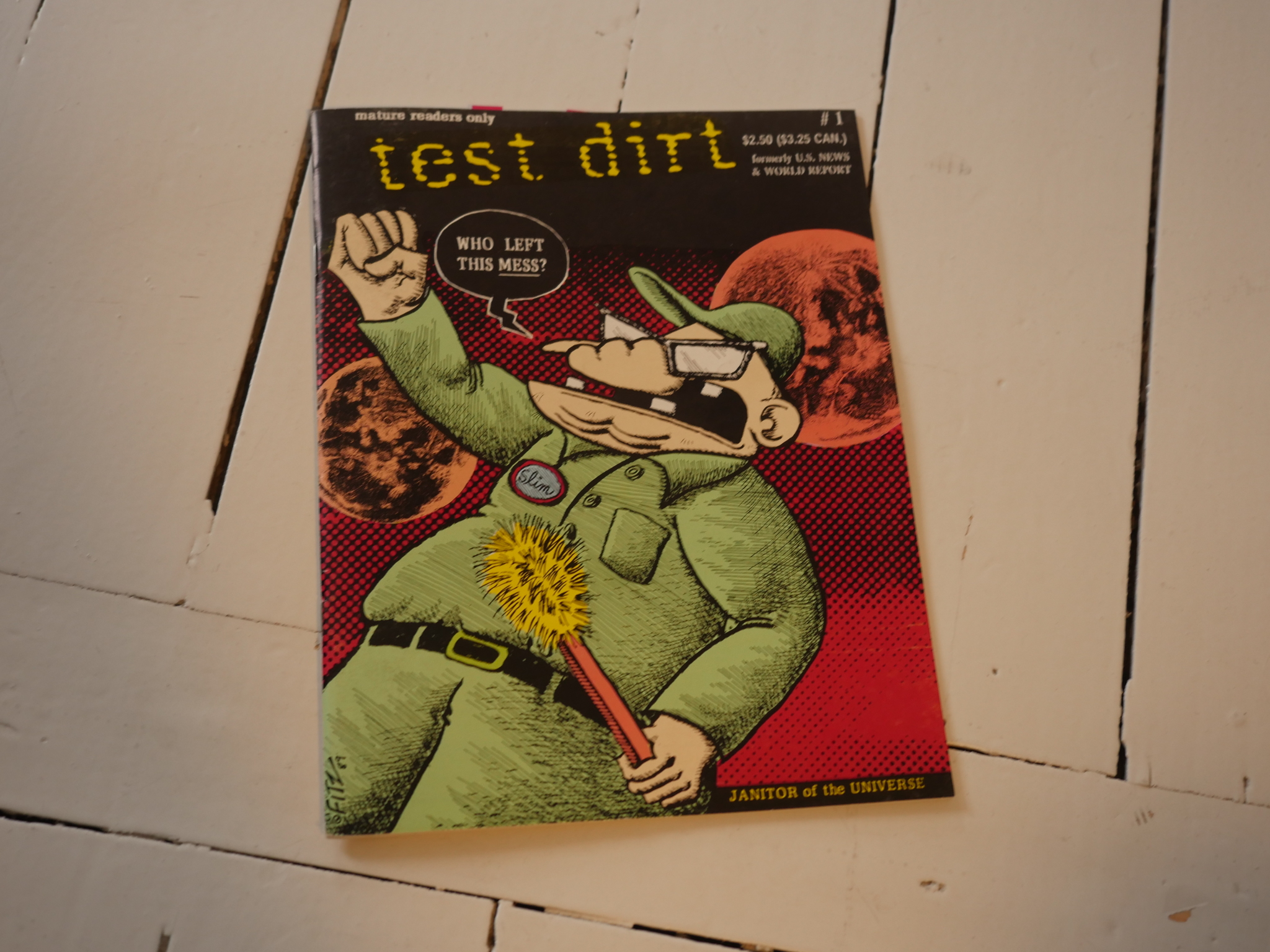 As we get to the 90s, my "collection" of Fantagraphics comics grows spottier. I bought all the major long running comic books at the time, but the less known stuff passed me by: I was a poor student. And had to pay attention to other things. Like getting started rewriting Gnus.  I mean studying!  Nothing but studying, you hear, kind, benevolent student loans people.
So over the summer, I've been buying a lot of the stuff I missed, and this is one of those comics.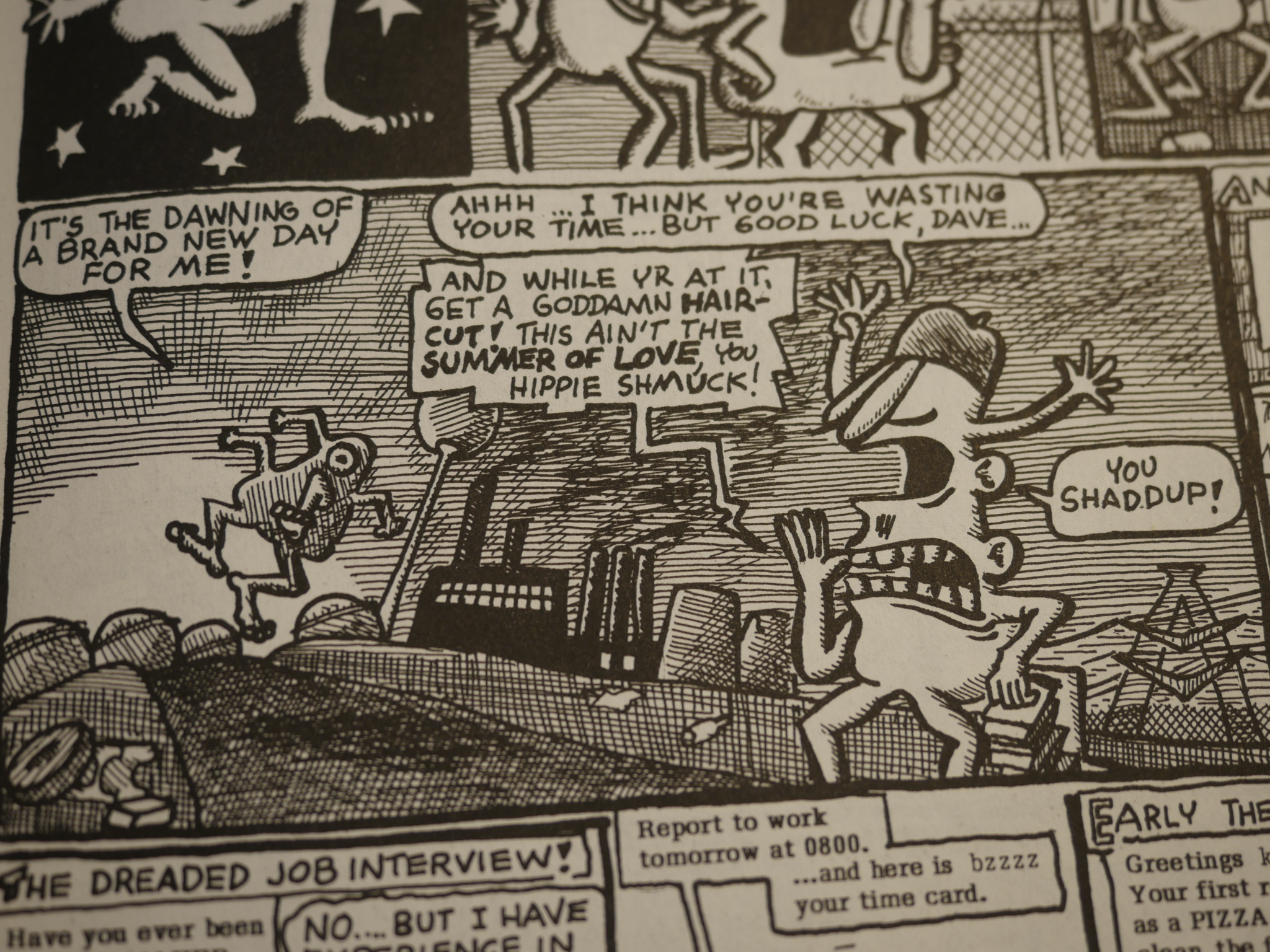 It's created by someone completely unknown to me, Tony Fitzgerald, and as I started reading this, I was rather unimpressed by the artwork, which seems rather basic.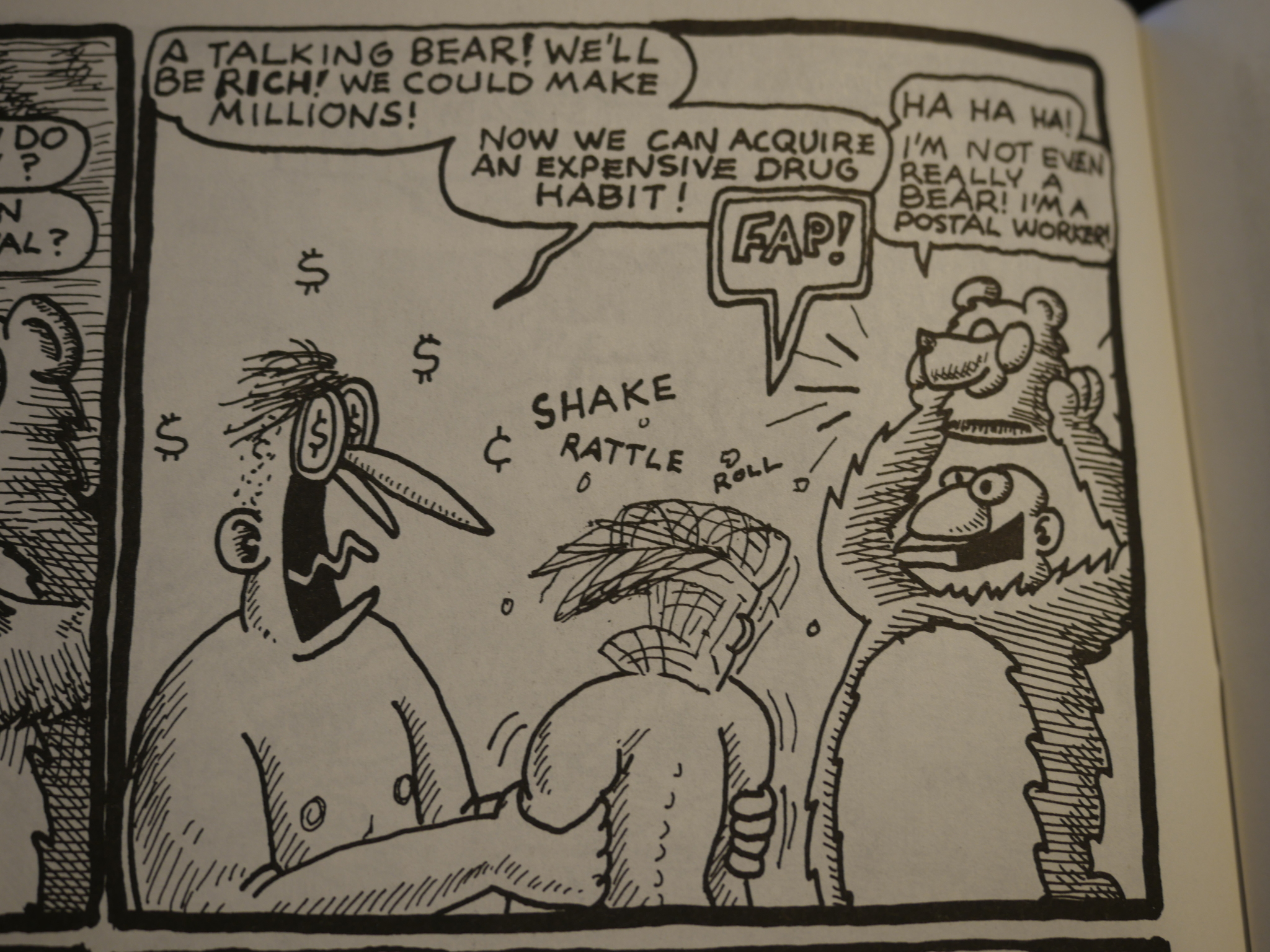 But then! The insanity! The silliness! The stupidity! It's overwhelming!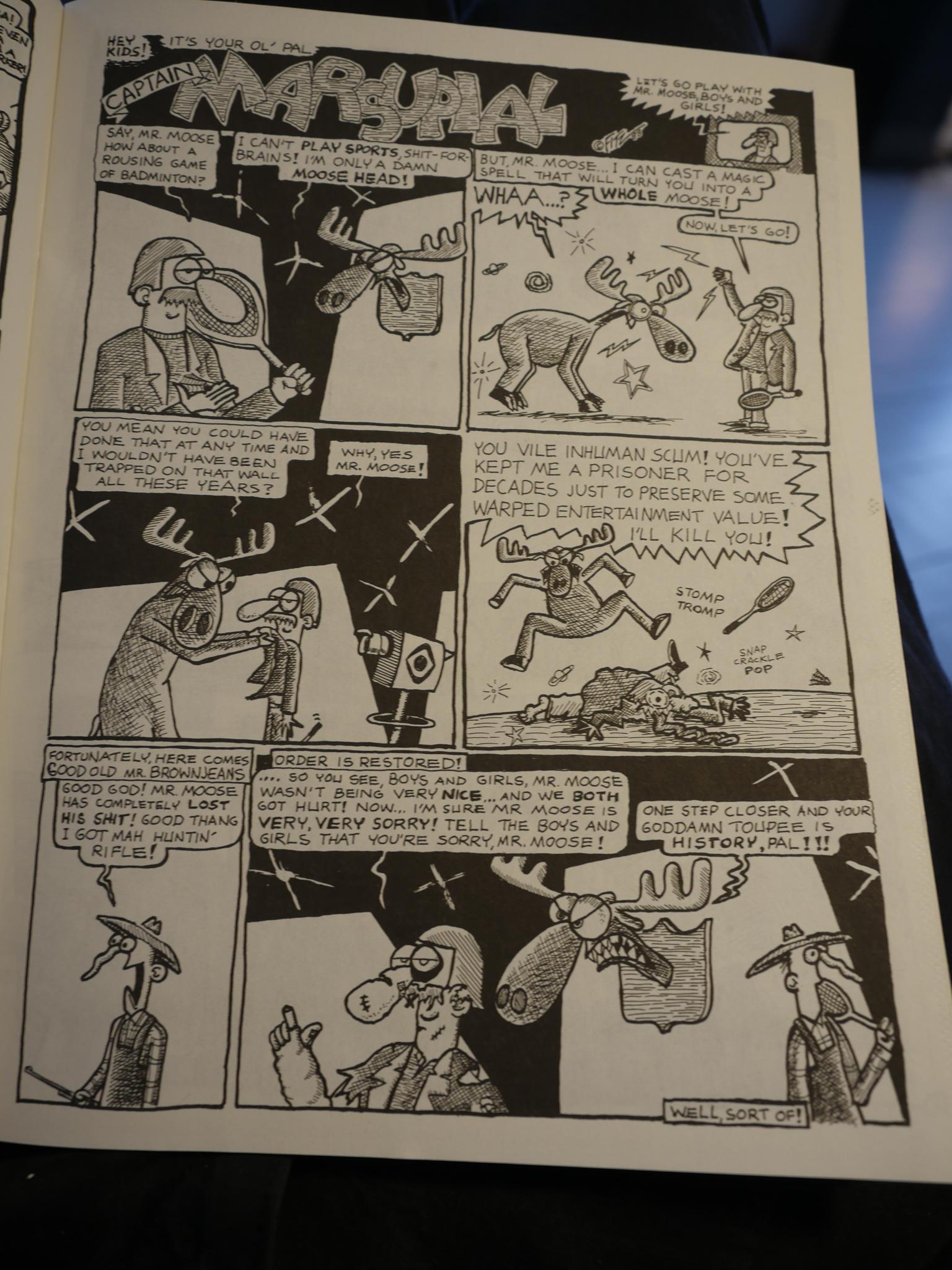 I haven't laughed this much at a comic book for quite a while. This brand of incessant deranged silliness is just up my alley, and I was rolling around on the couch at the end here.
Too bad there was only one issue, and I'm unable to google something up on Tony Fitzgerald (unless he's an Australian judge now), so this was perhaps his only published book?
Boo, hiss.
This post is part of the Fantagraphics Floppies series.