Primitive Cretin by Henriette Valium.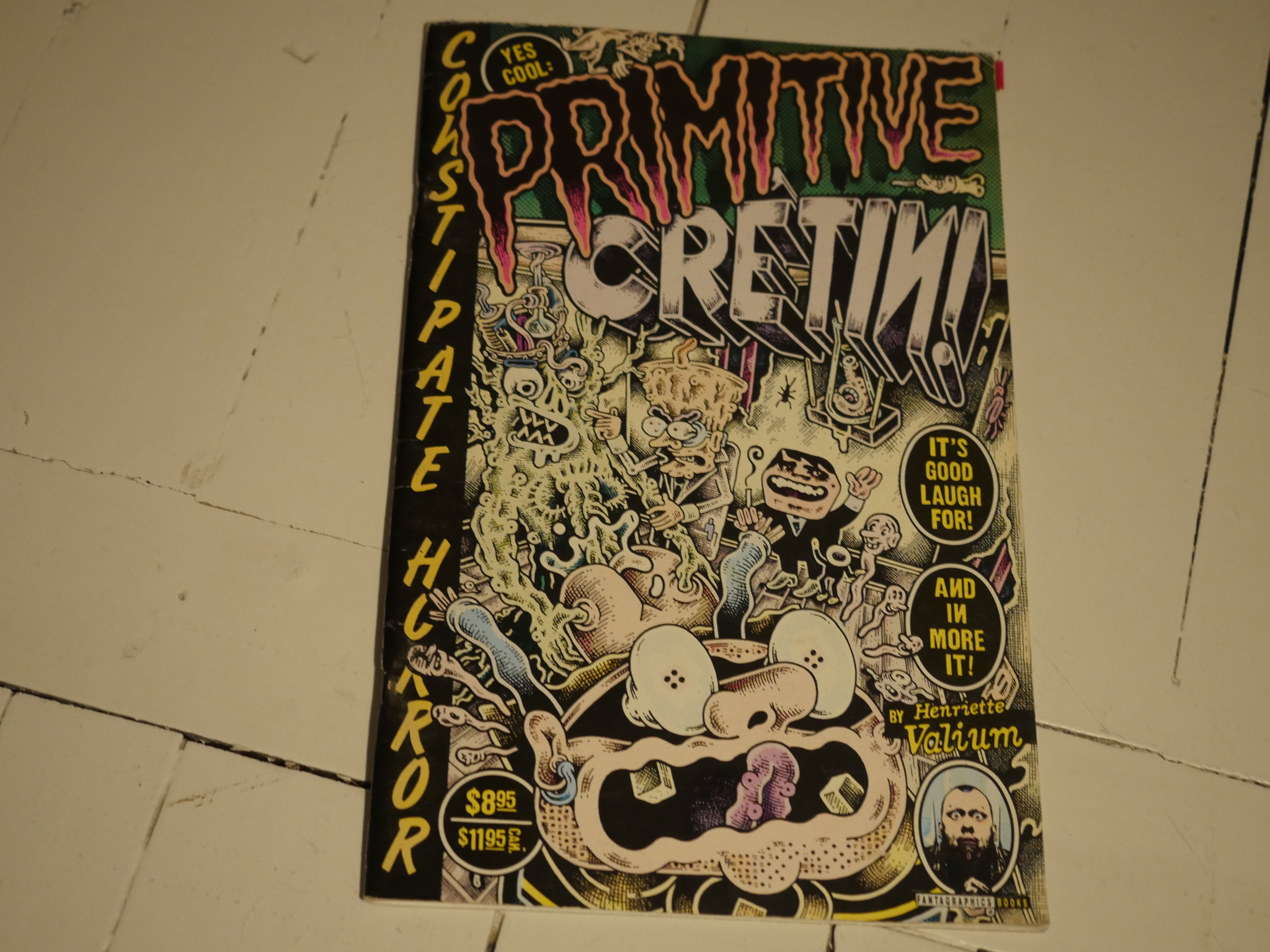 This is an oversized collection of Henriette Valium's work from the early 90s. It's slightly wider than a magazine, and quite a bit taller.
Kim Thompson hadpublished Valium earlier in Zero Zero, but the smaller size of that anthology meant that most of Valium's drawings were somewhat difficult to make out.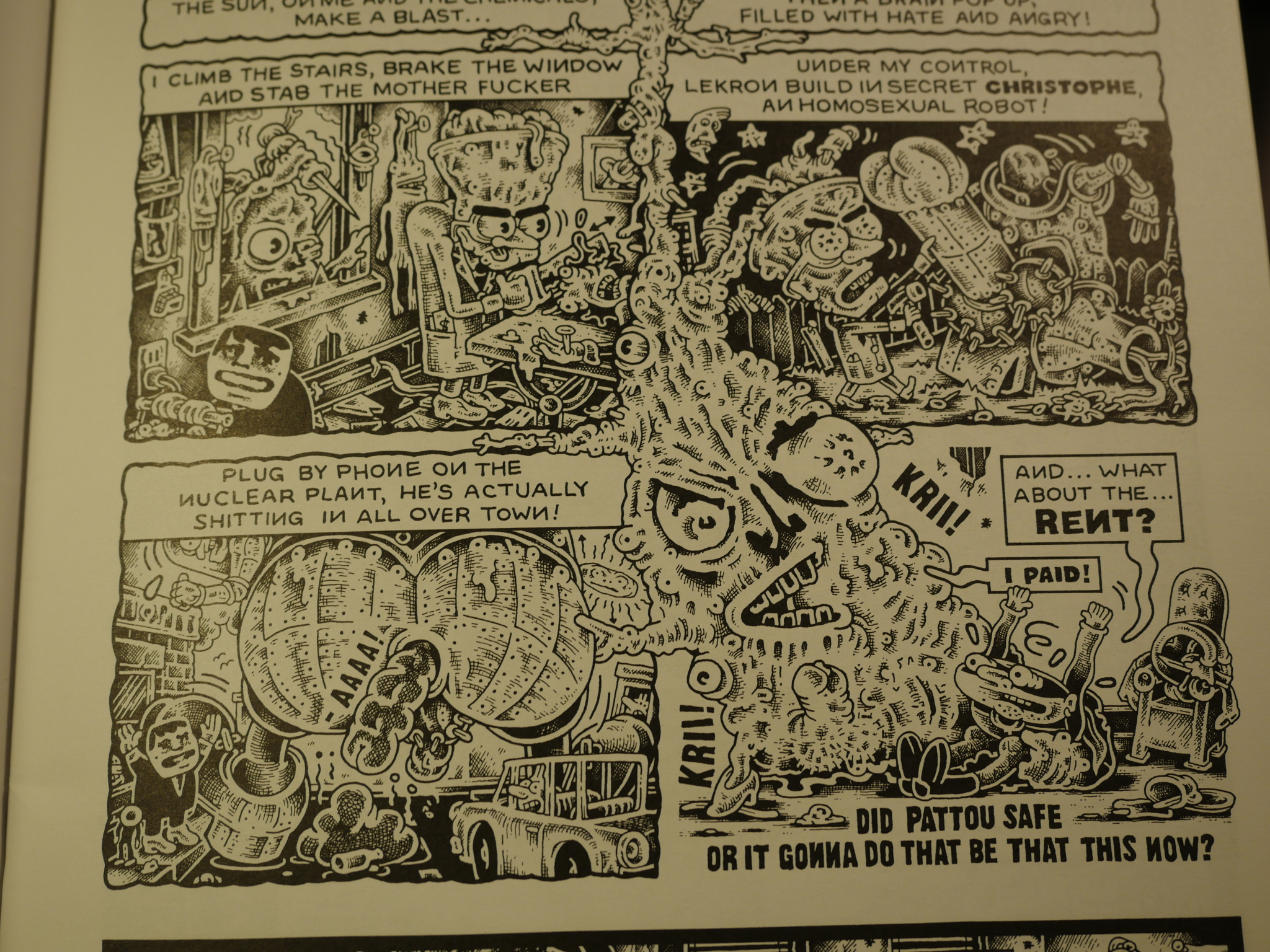 The result is an imposing object filled with story after story in this vein. Very scatological.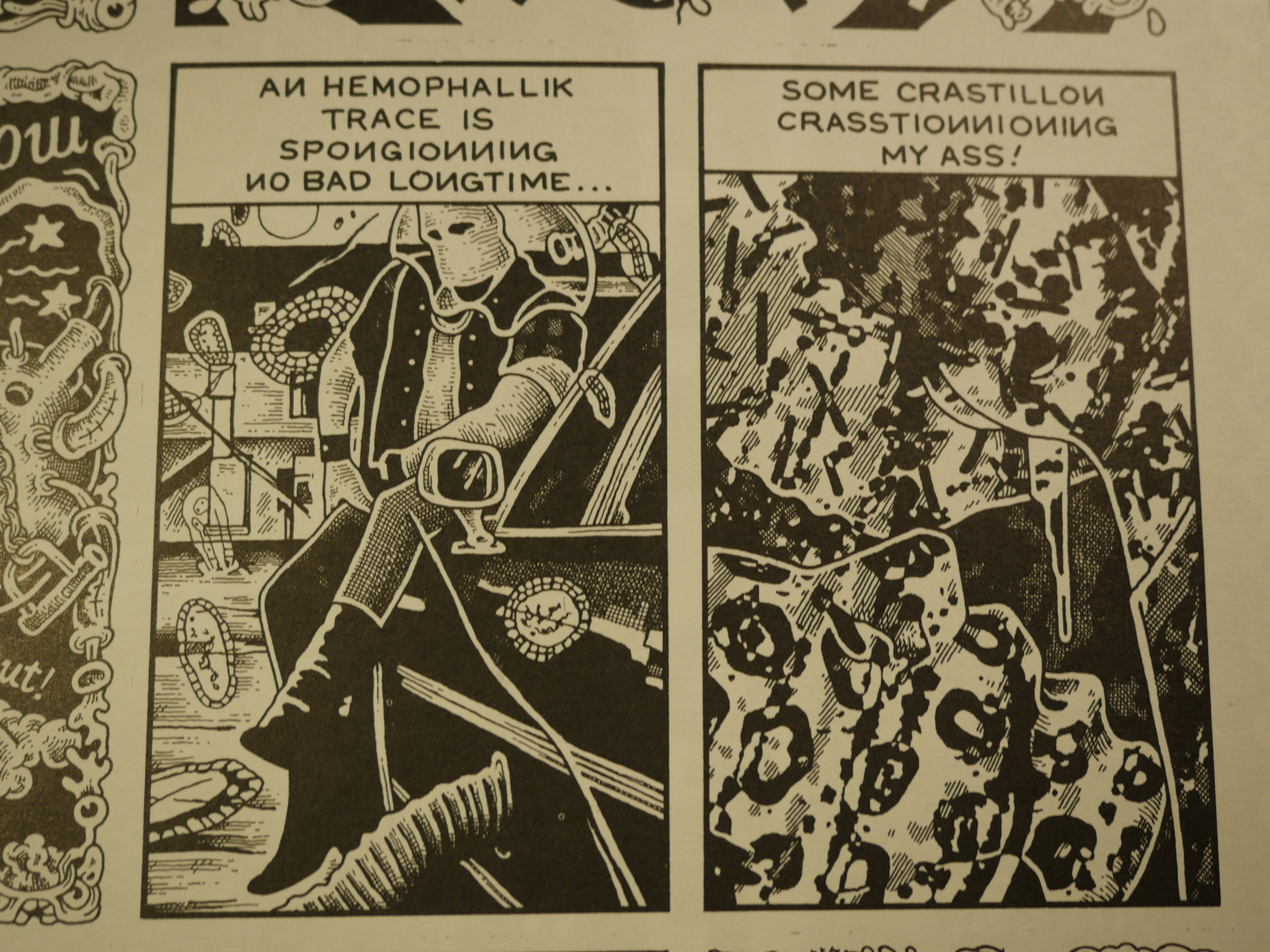 Valium is from Montreal, and these pages were apparently published in French first before being translated (by Valium) into English. I would assume that they were as weird originally as they are in English.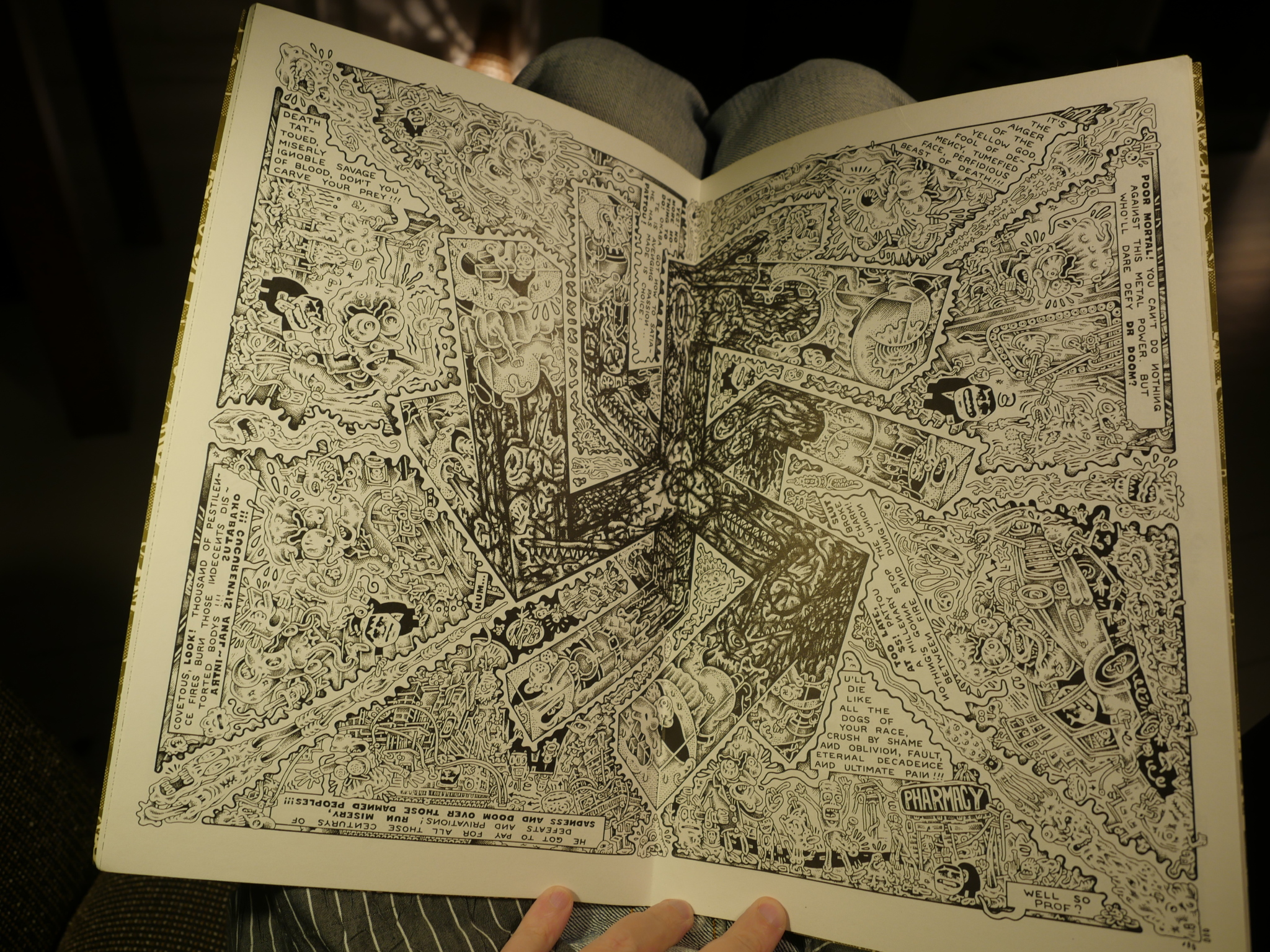 Valium's sheer inventiveness is quite astounding.
Valium continued to publish comics, but it looks like he's doing more art than books these days.
This post is part of the Fantagraphics Floppies series.