Poot #1-4 by Walt Holcombe.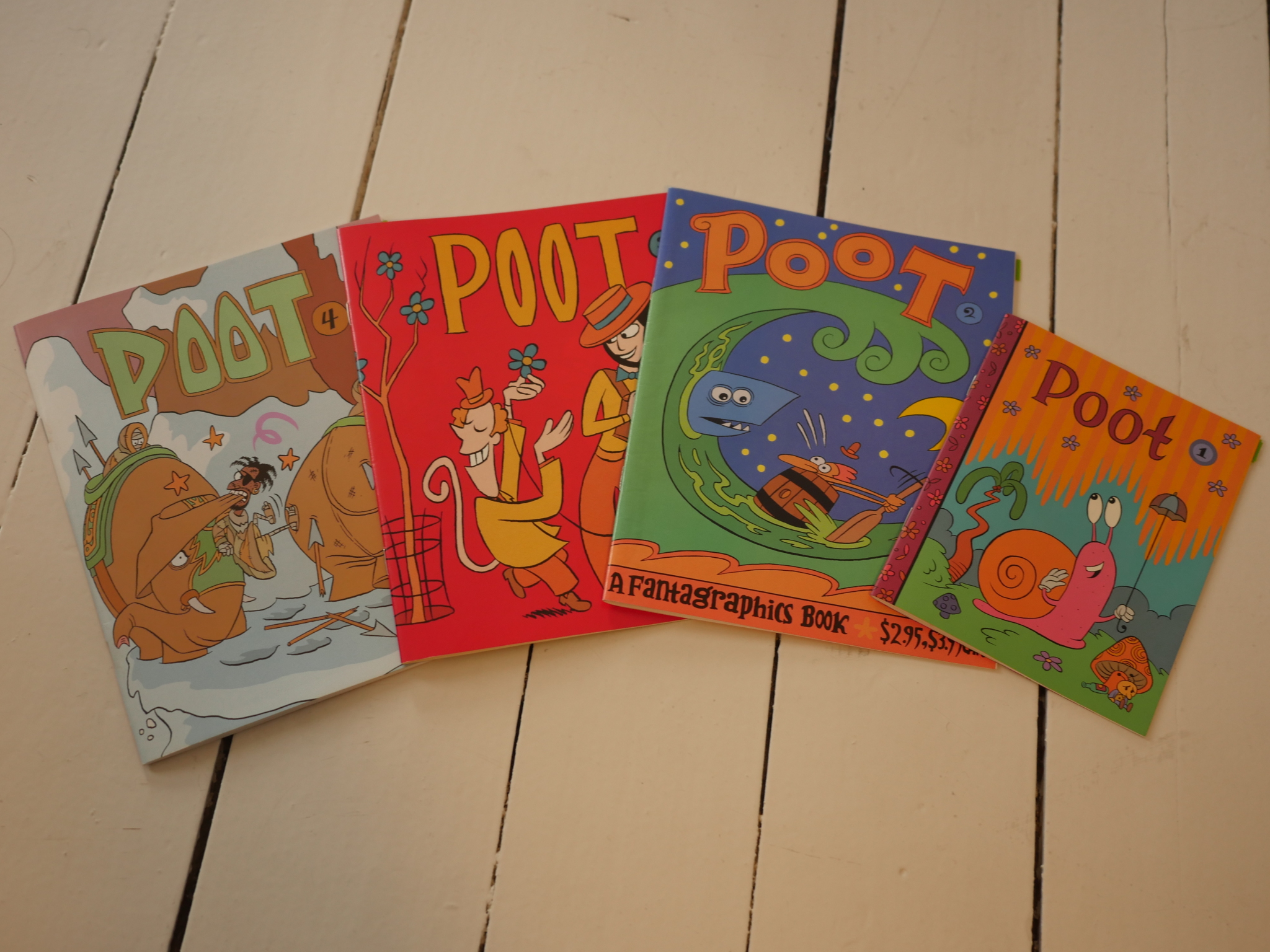 The last three issues of this series are in a format that's a bit smaller than standard-size US comics, while this first one is very small indeed.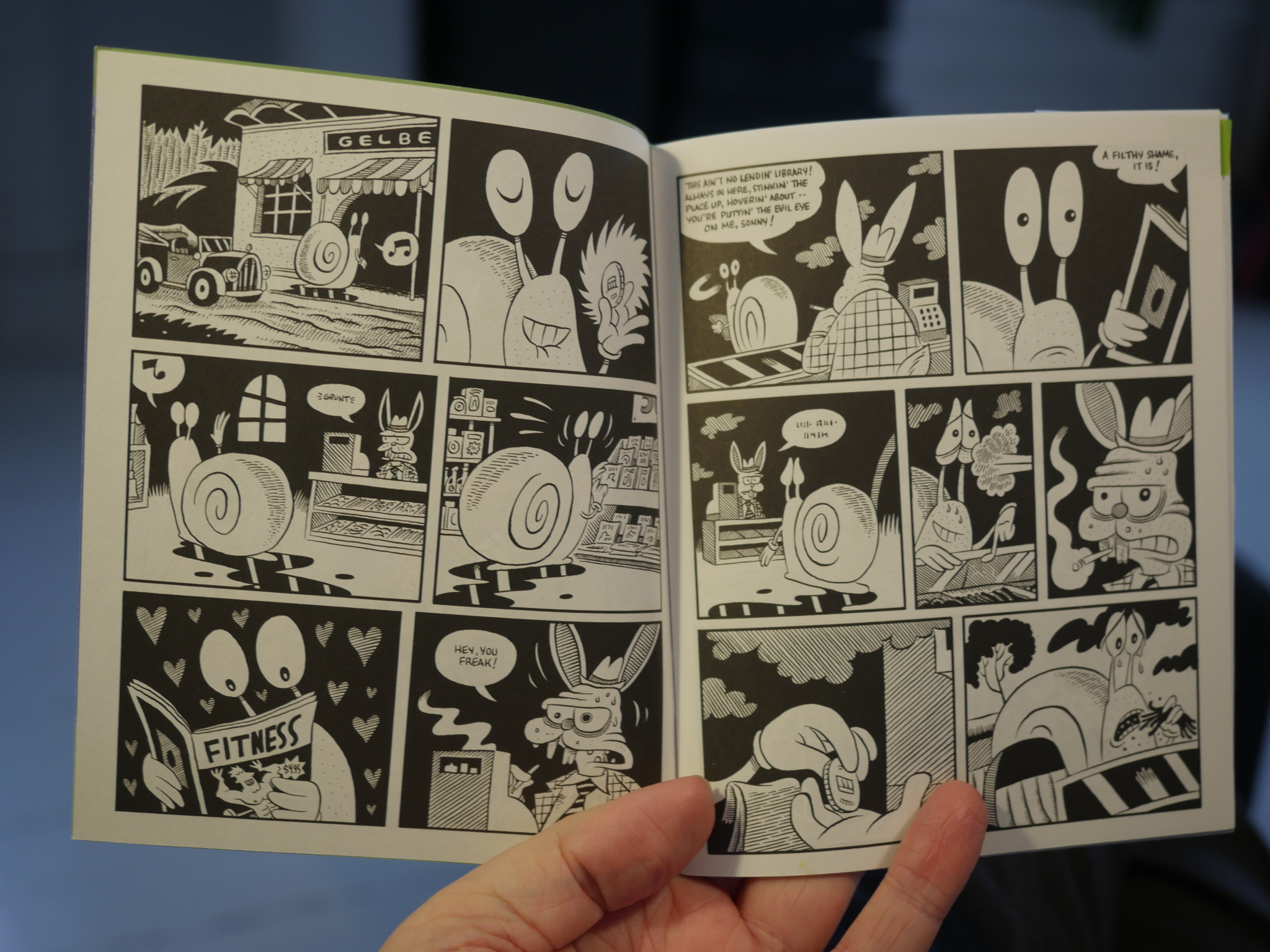 Around this time, there seemed to be a lot of comics in vaguely this style: Slick, cartoony, anthropomorphic and wistful tales of love and friendship (i.e., Goodbye Chunky Rice and… er… you know). This one is more than a bit weird: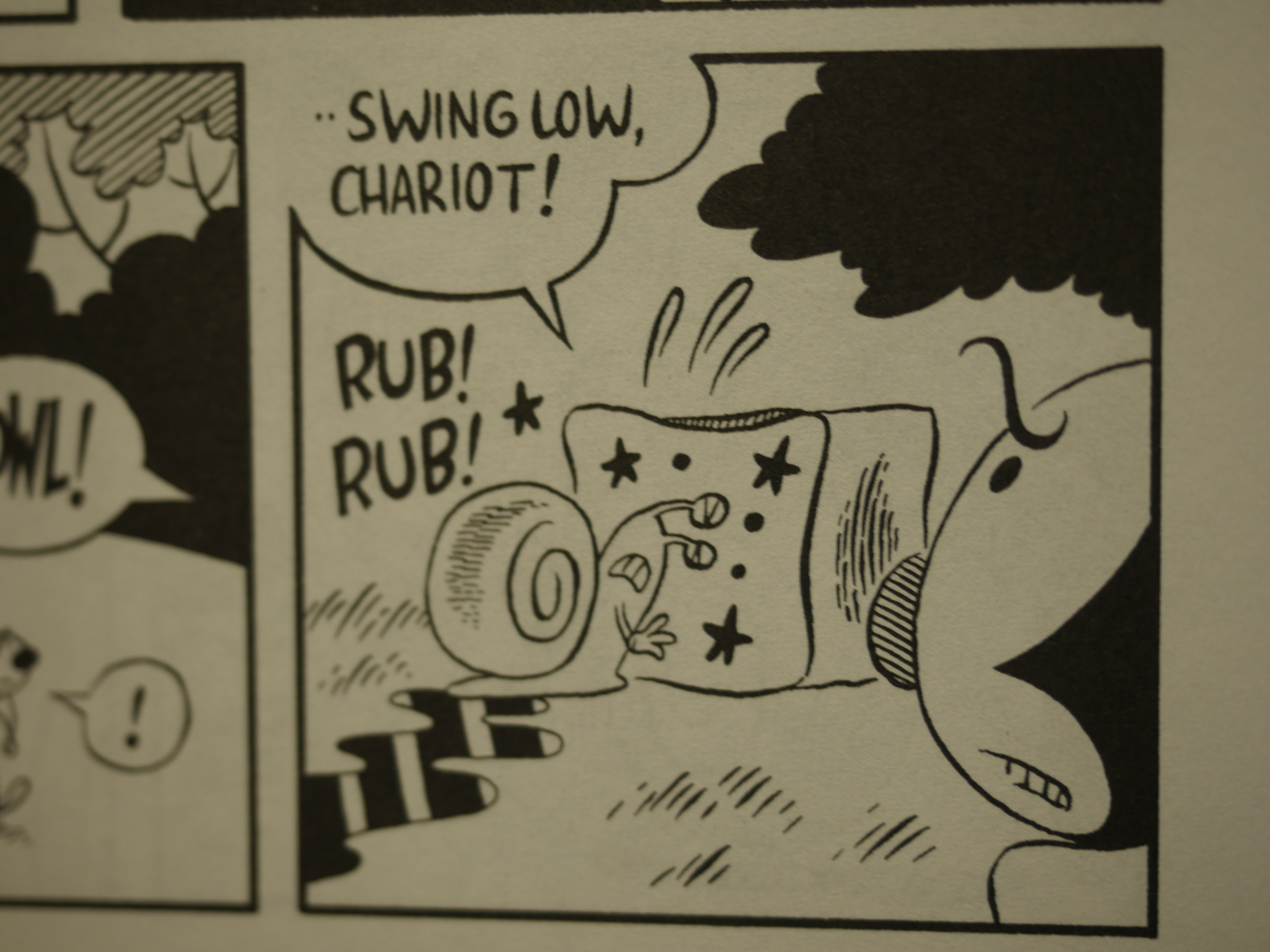 Here we see the snail character doing self-harm by rubbing against a salt lick.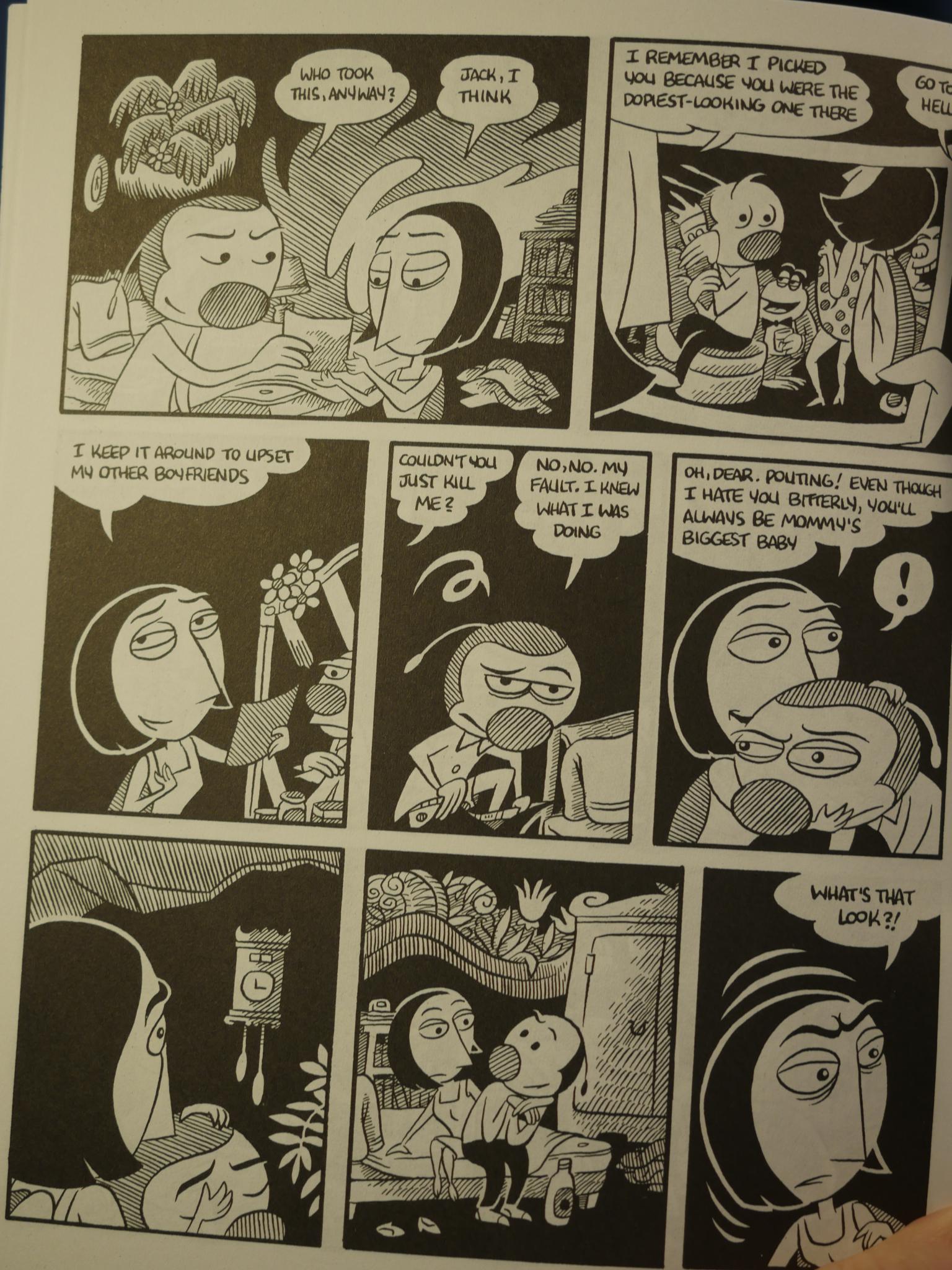 The main story (about a bug and a water nymph?) is apparently somewhat autobiographical.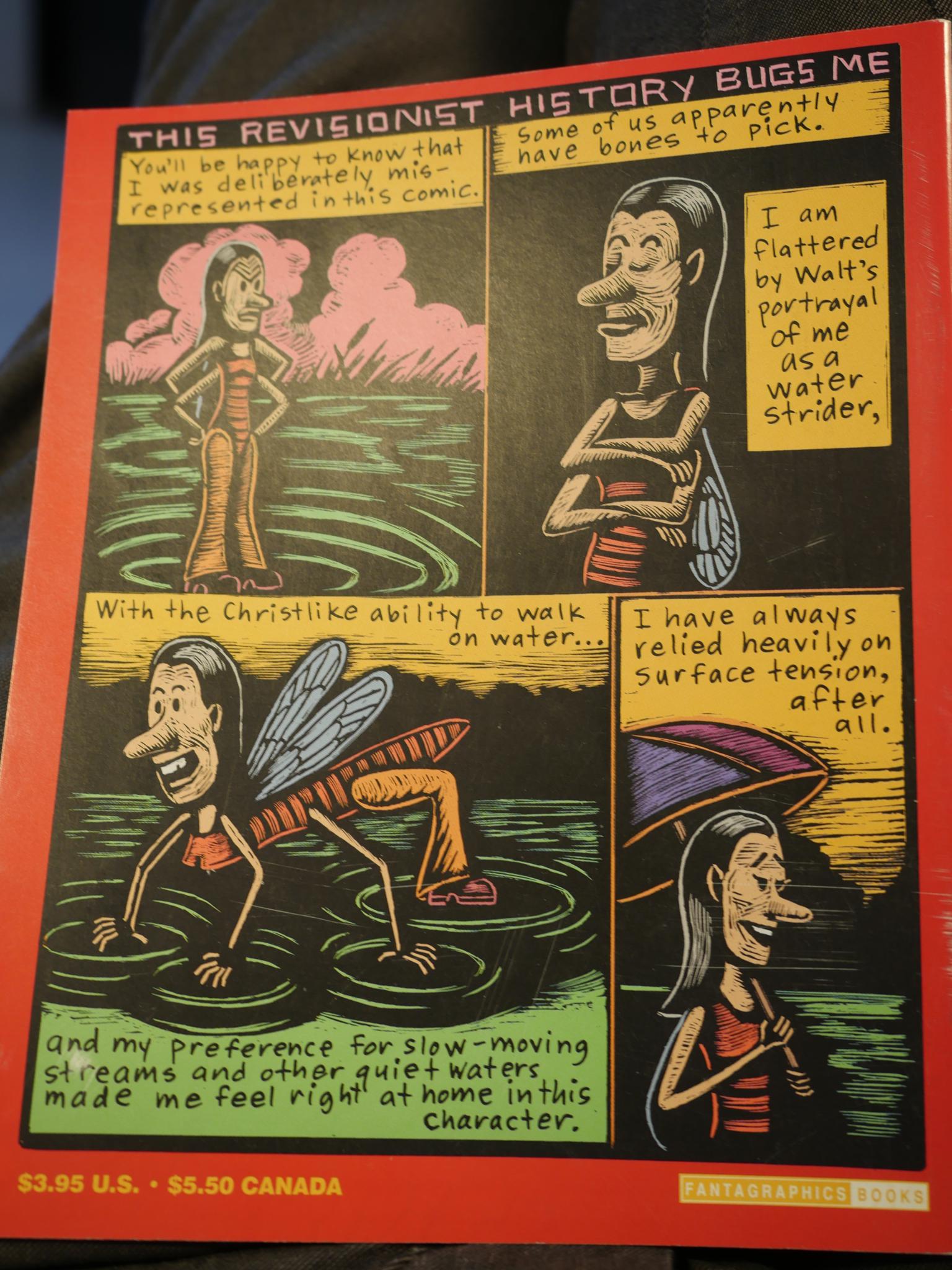 The final issue concludes with this page by Penny van Horn, which is an interesting thing to do.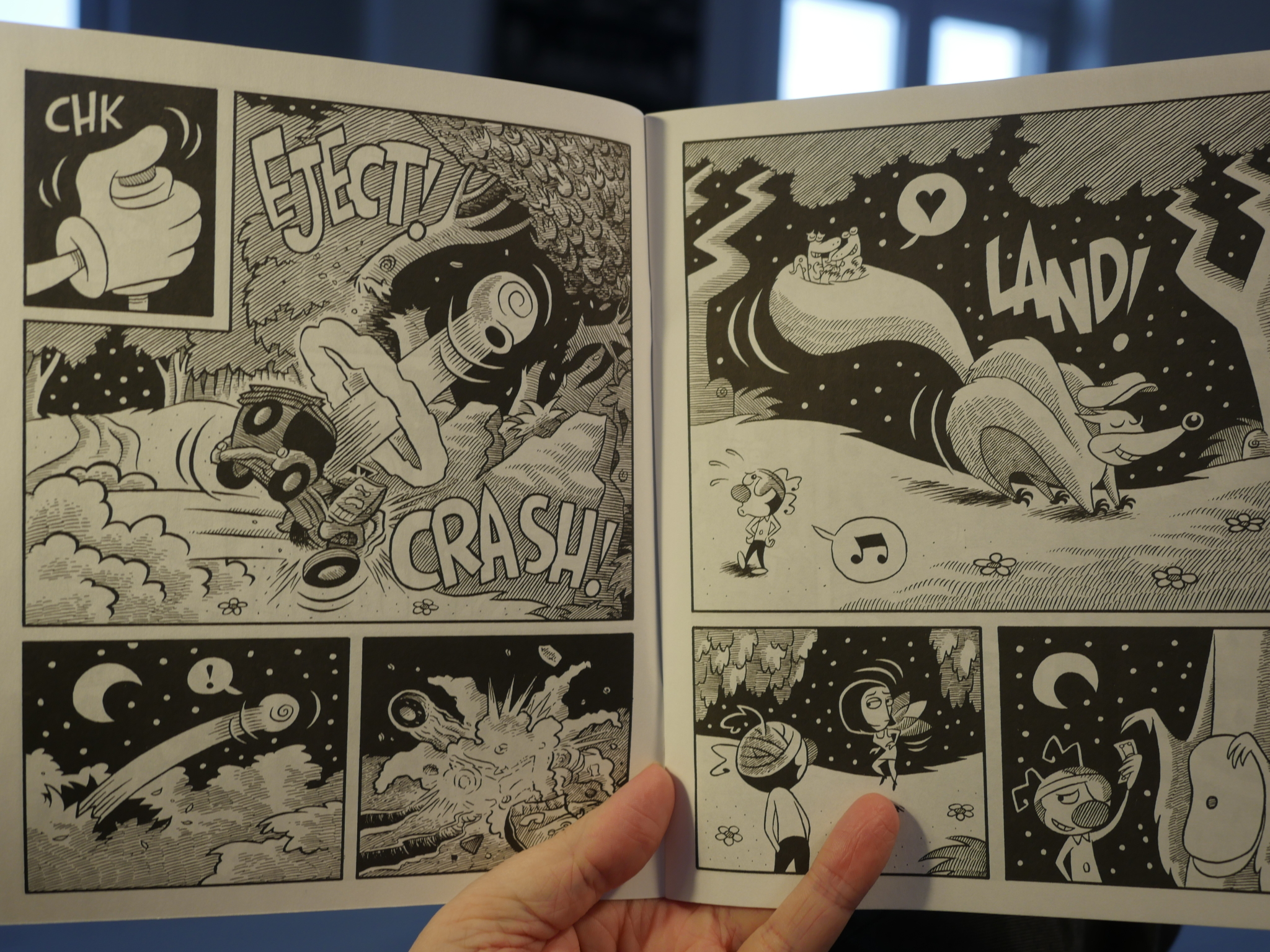 Anyway, while it's all very nice and wistful, I must admit to being rather confused most of the time on a page-to-page basis about just what exactly is happening. On the left-hand page we see the snail (in his car) colliding, and then pressing a button that apparently fires an ejector seat. (We can tell by the "EJECT!" sound effect.)
So he flies off into the night… and then we get a shot of the car that then explodes? And a tire goes off to the left? OK?
And then we see a big animal with two lovebirds on its tail. We get the sound effect "LAND!" Is the snail landing on the animal? No… doesn't seem like it? So what's landing? The bug is whistling? Why? Then the nymph approaches… and the bug pays somebody who has a hat in their hand…
OOOH! Right. That's a flying squirrel? Who flies around as a service? Right. So the snail has nothing to do with this after all.
I found that every seven pages was like this, where it was not immediately obvious what's going on; you have to decipher the action a lot.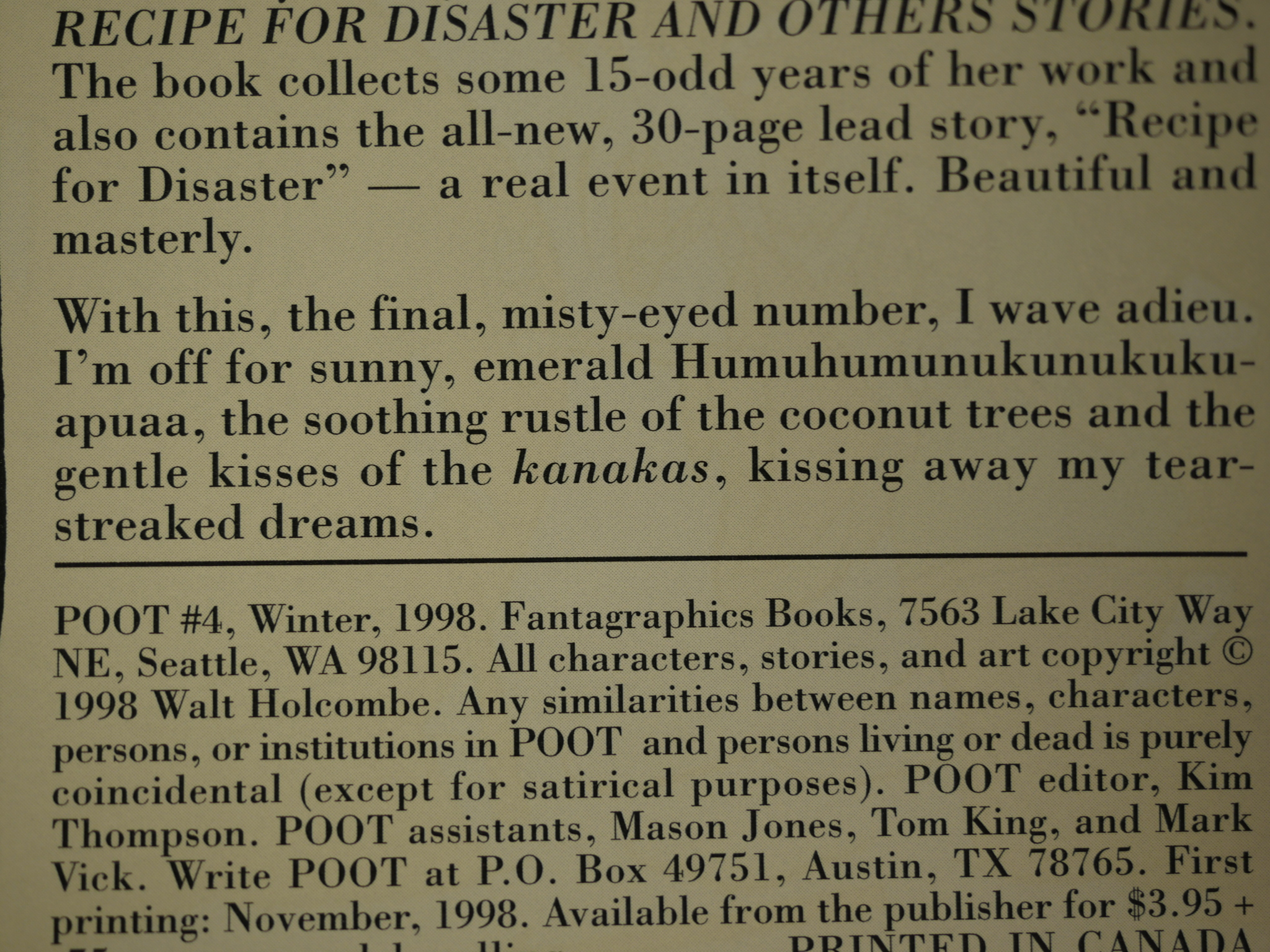 And so it's over.
Holcombe hasn't published a lot of comics. His brief King of Persia graphic novel won the Eisner award in 1997, and ten years later his Things Just Get Away From You book was published.
This post is part of the Fantagraphics Floppies series.