Runaway Comics #1-3 by Mark Martin.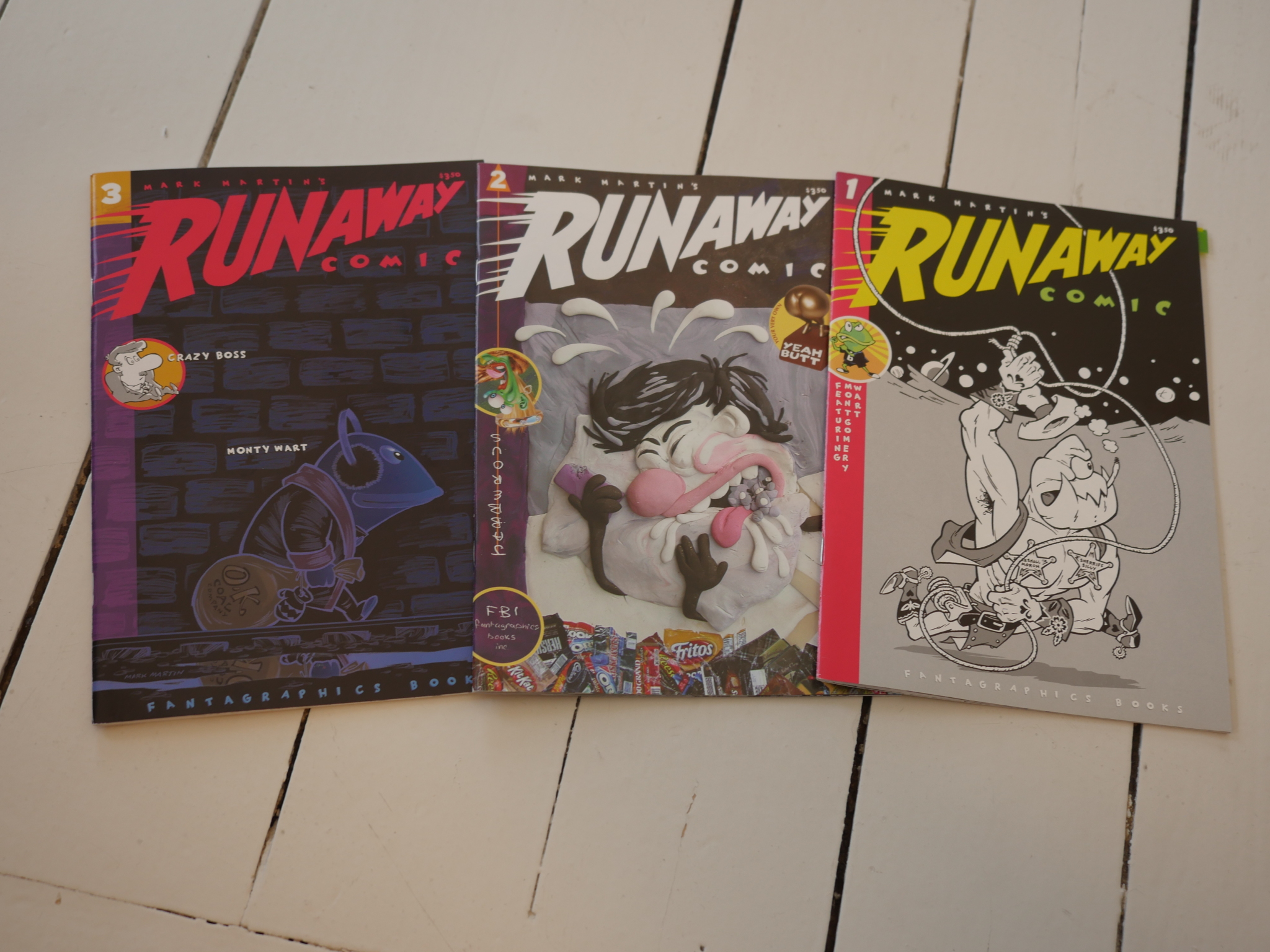 Mark Martin is not a very prolific artist and is probably most famous for his Gnatrat series (or his duo comic book with Jim Woodring, Tantalizing Stories).
So a new solo series from him was exciting.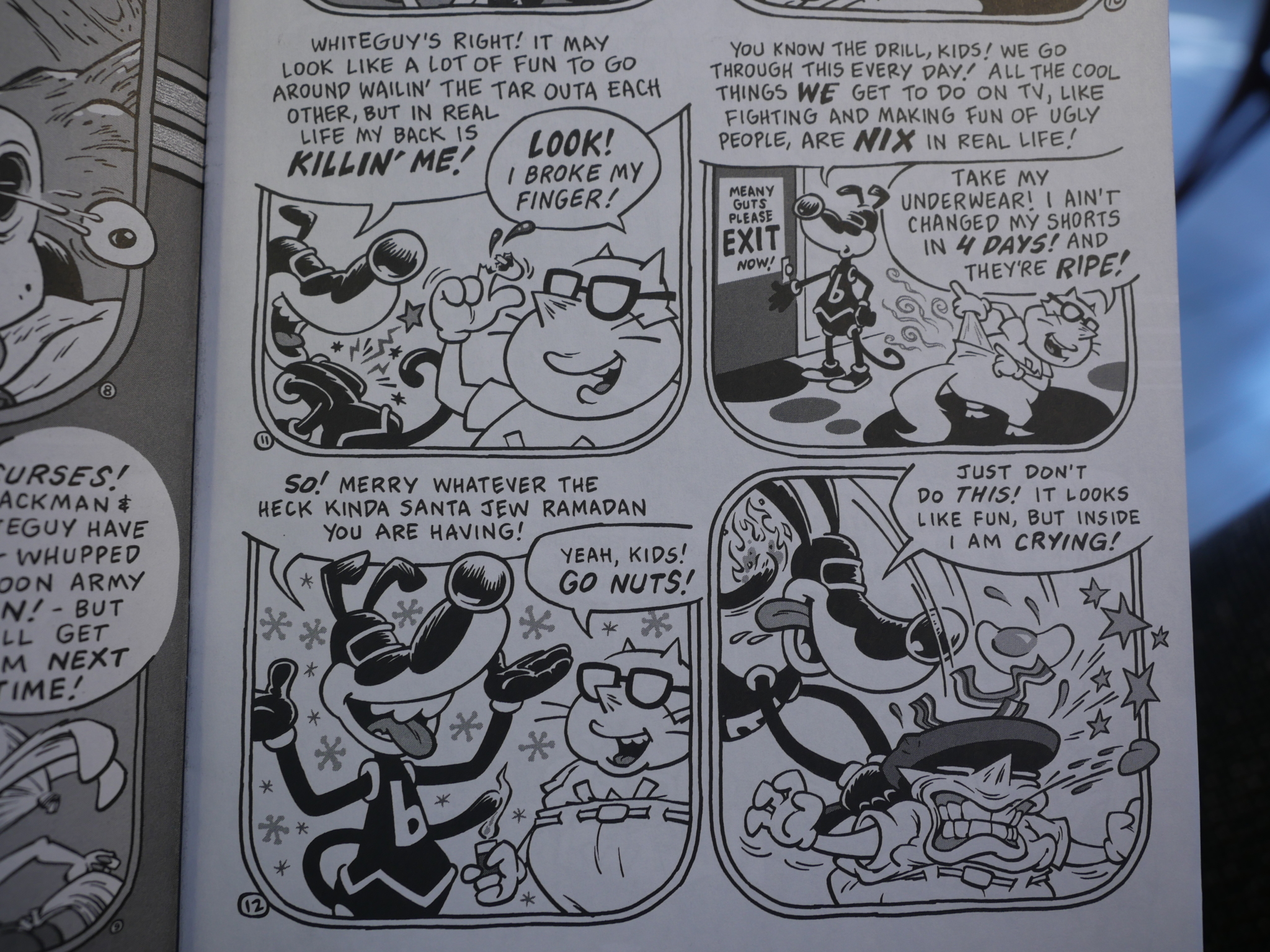 Martin is an excellent cartoonist. The stories in Runaway Comics mostly feature his long-running Montgomery Wart character, but there's a lot of random stuff here…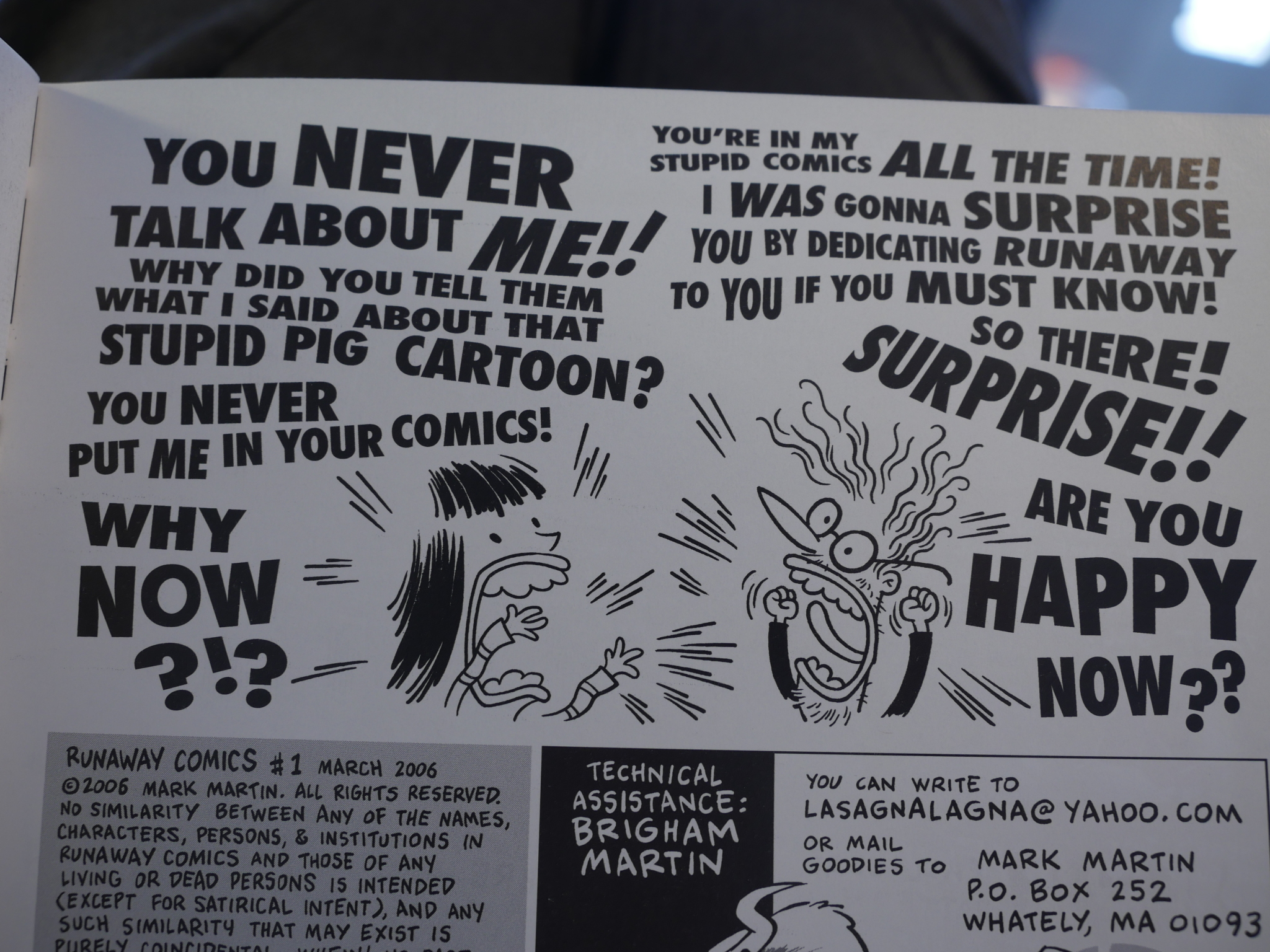 Like the story about not finding stuff in their overcrowded apartment.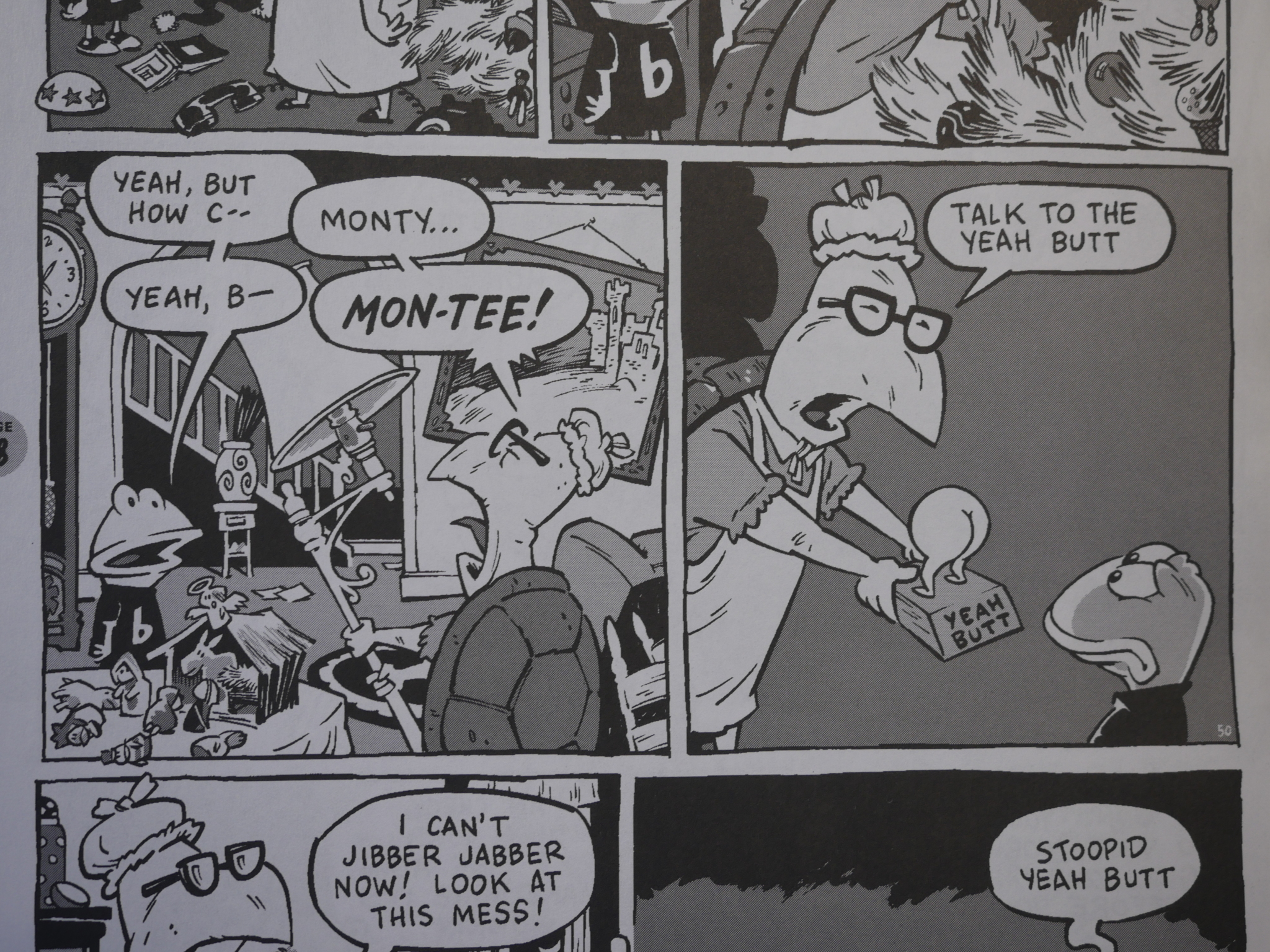 Martin had ads for those statues in the book, so perhaps they were real items?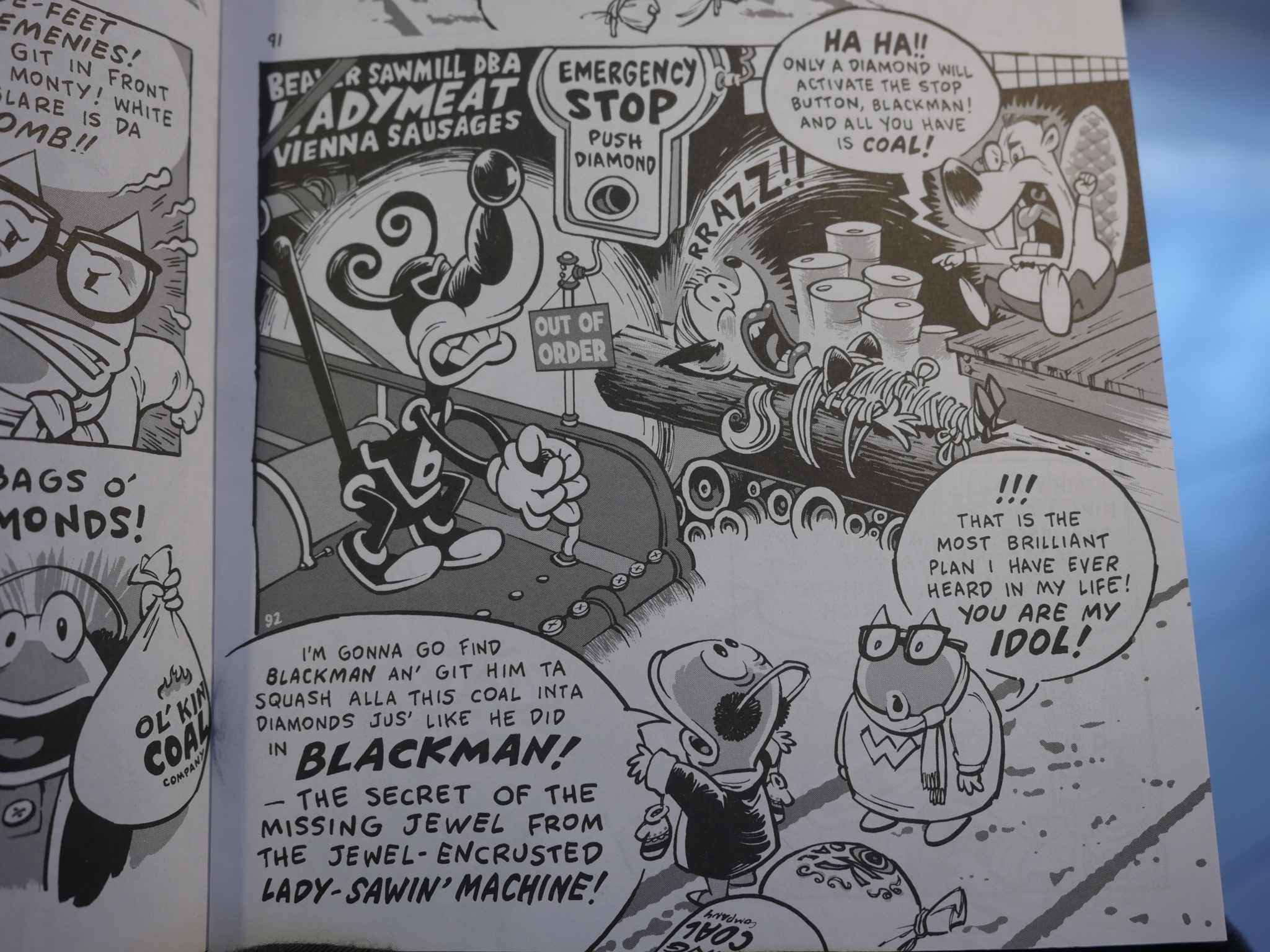 I wonder where they have the factory for the Lady-Sawin' Machines…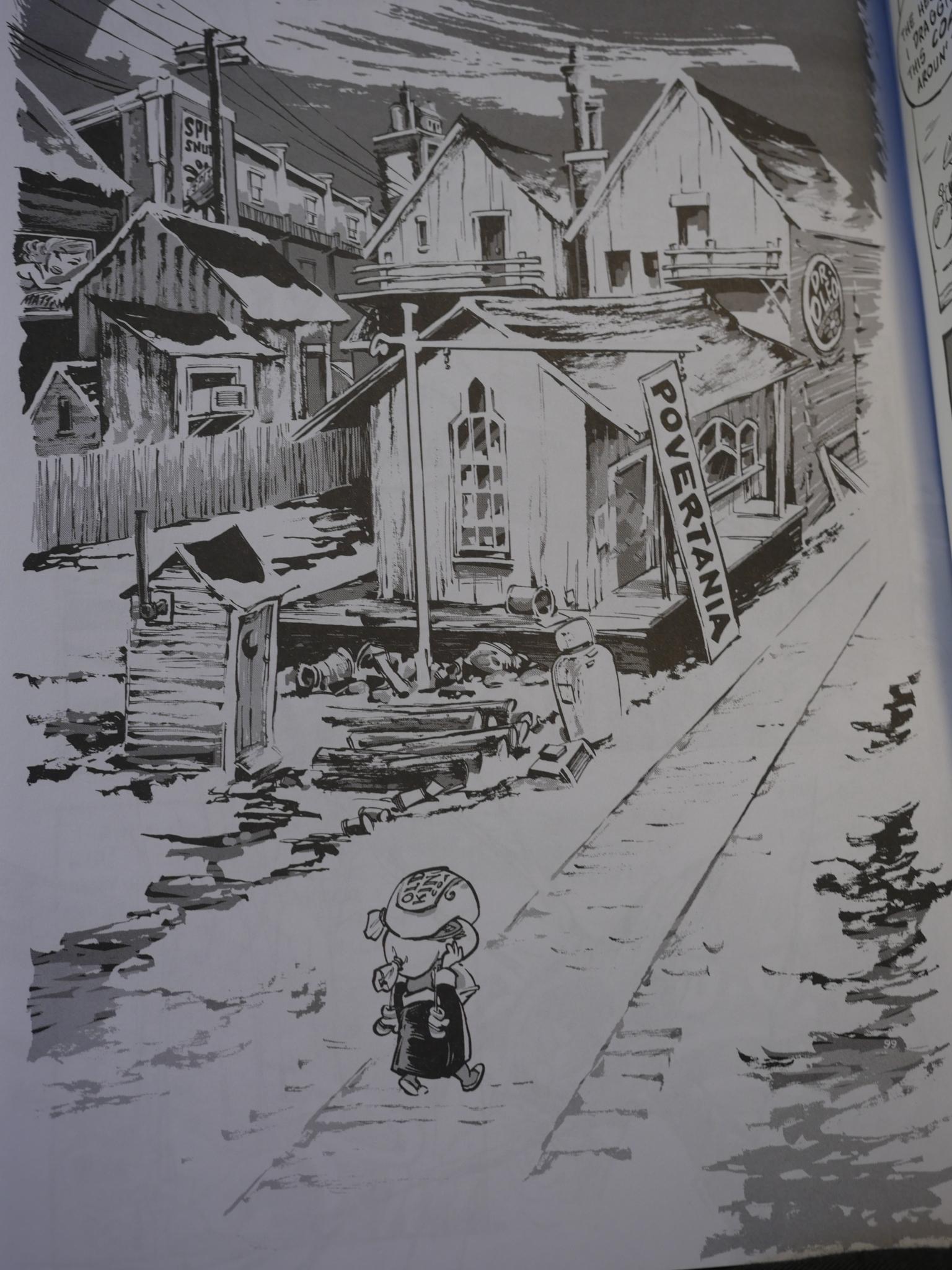 Martin does real purdy exteriors, too.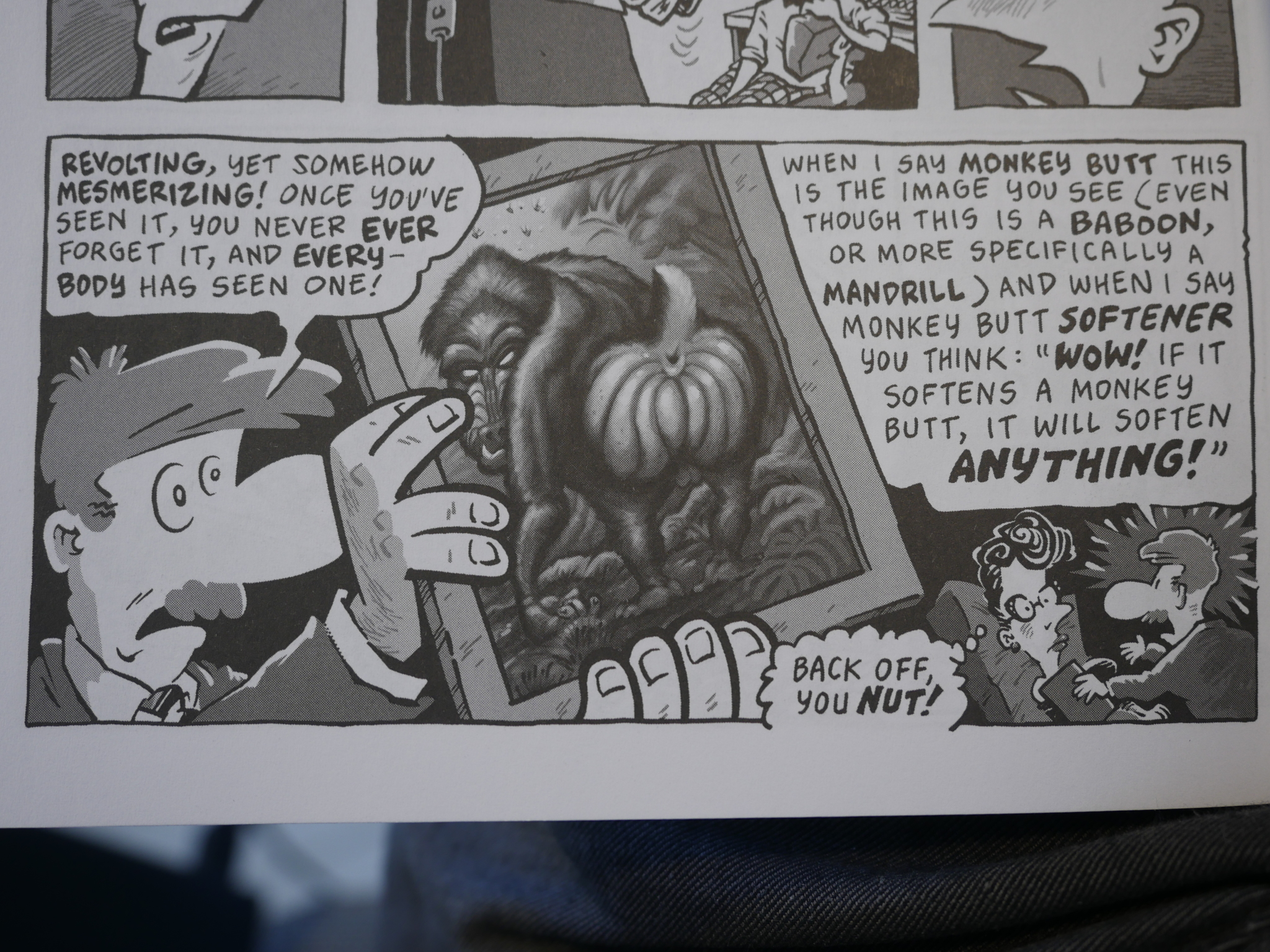 And workplace comedy.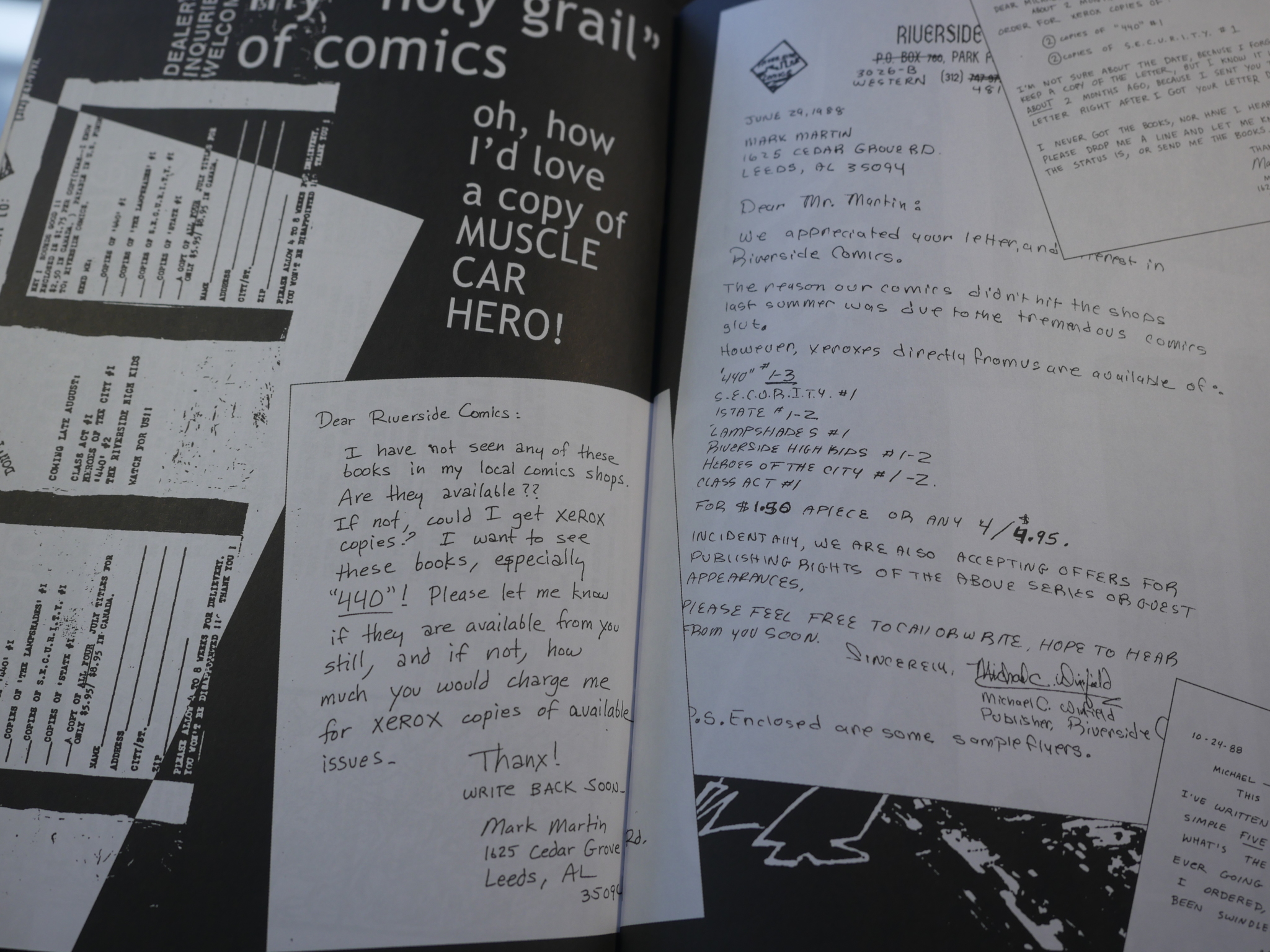 The final two issues have excerpts from his Jabberous web site as backup features. The site apparently closed in 2010.
This post is part of the Fantagraphics Floppies series.