Villa of the Mysteries #1-2 by Mack White.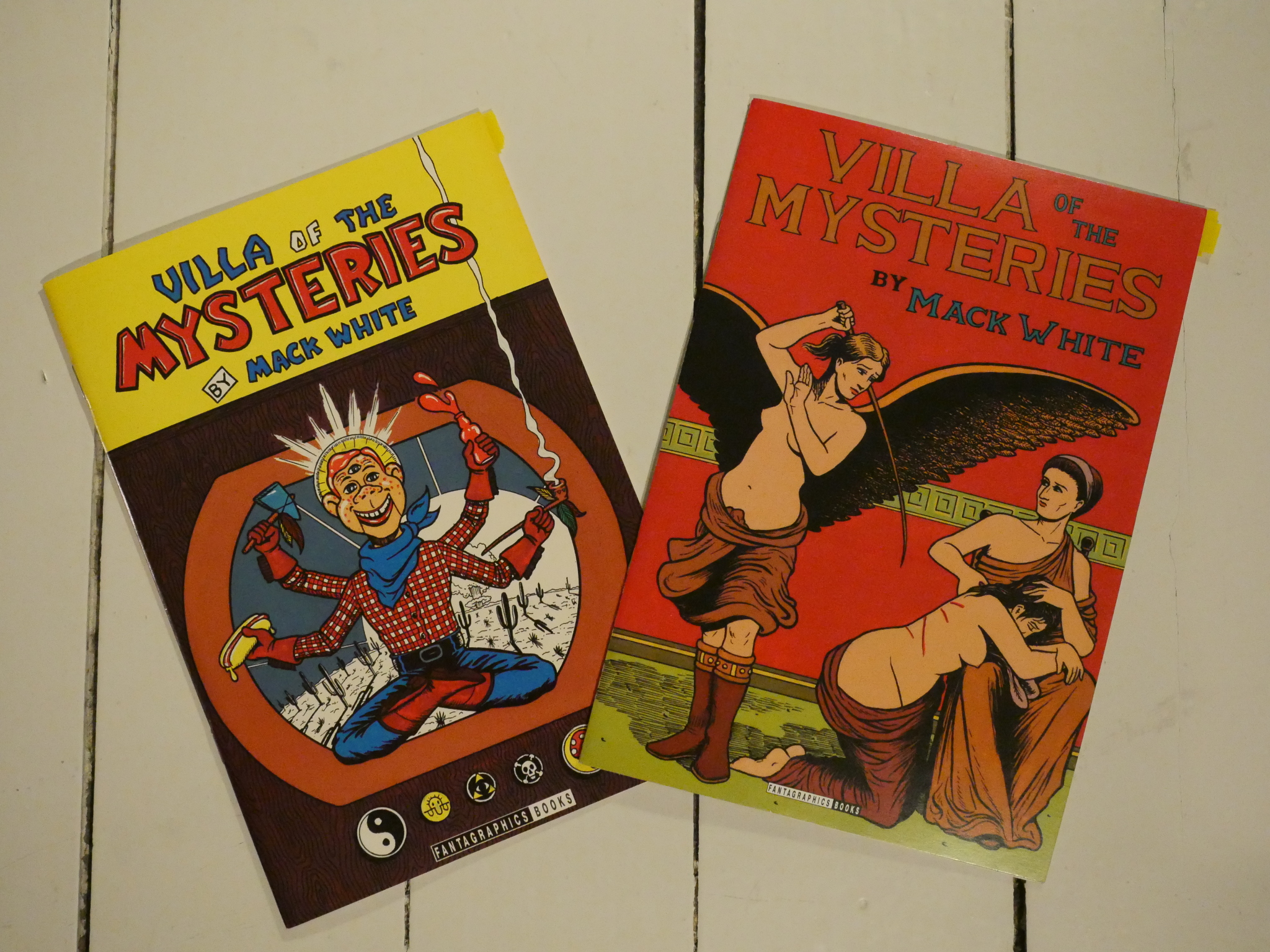 My goal for this blog series was to (re-)read all Fantagraphics comic book comics, but, dear reader, I have to let you know that I failed! Failed, I tell you! I have been unable to acquire the third issue of this comic, even going so far as to try to buy a copy from Mack White himself.
But no reply.
So sorry to let you down, reader.
But what are the first two issues (which I bought in the 90s) like?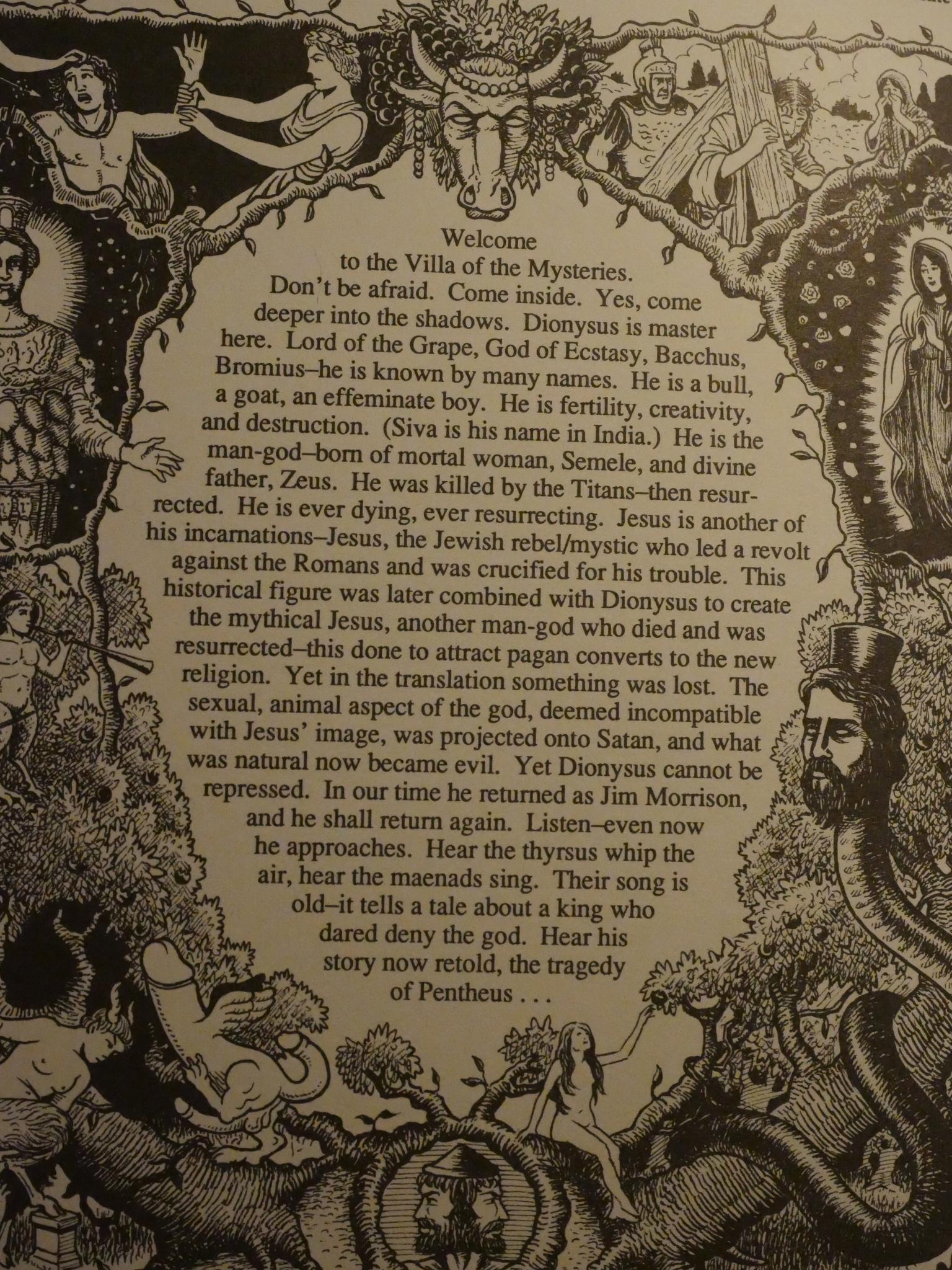 From the name, cover and introduction, it would be natural to assume that this would be about Greek stuff, just like first generation underground artist Frank Stack was doing around this time.
I guess you could sort of call Mack White a third generation underground artist.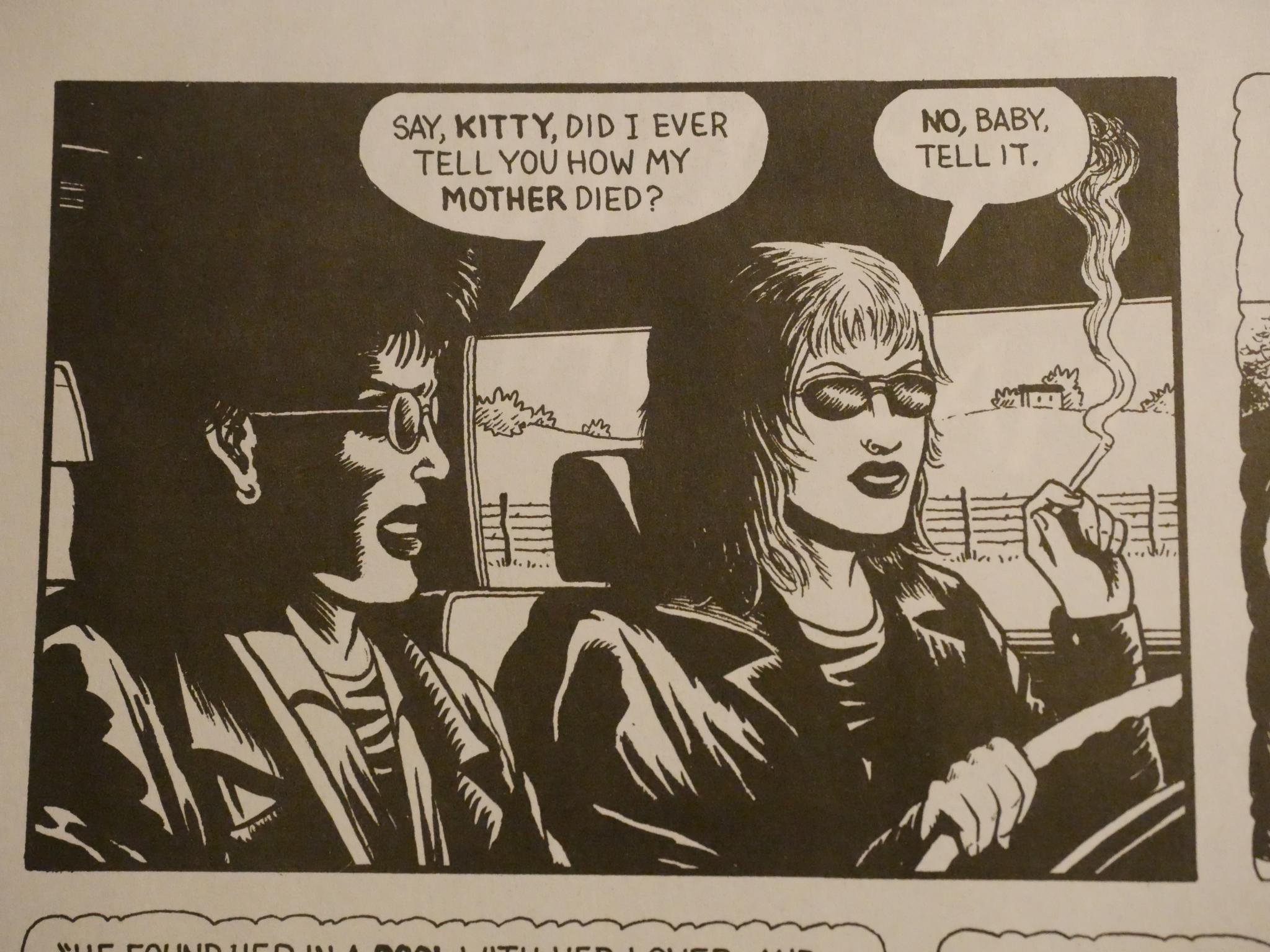 He started off in the 90s, published by storied underground publisher Rip Off Press, and his artwork has an underground comix vibe. It's rather stiff, but it has a kind of inhuman sheen to it that I find very attractive.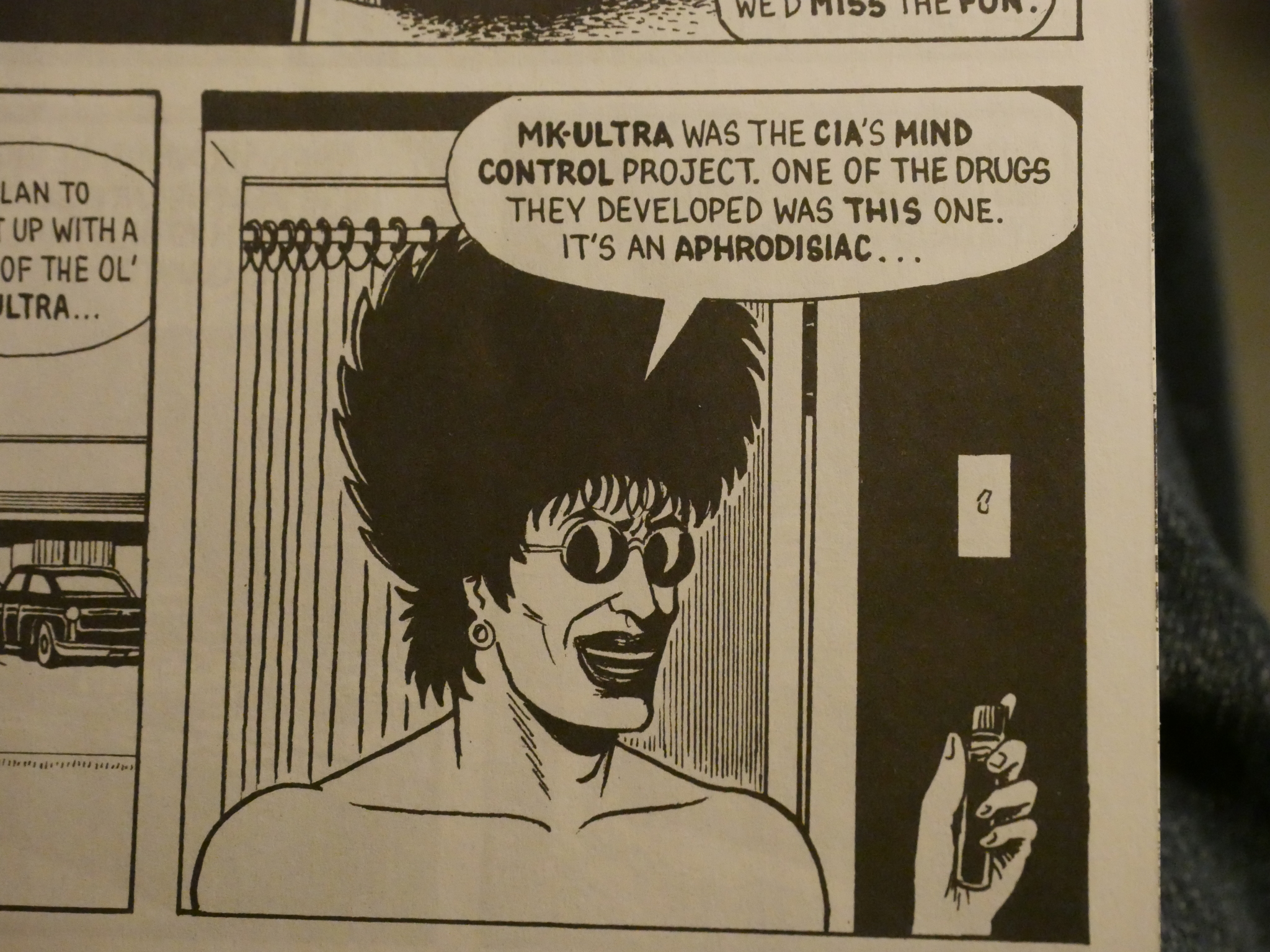 And as with previous generations of underground artists, there's a lot of drugs (especially psychedelic ones), rock music and sex in his comics.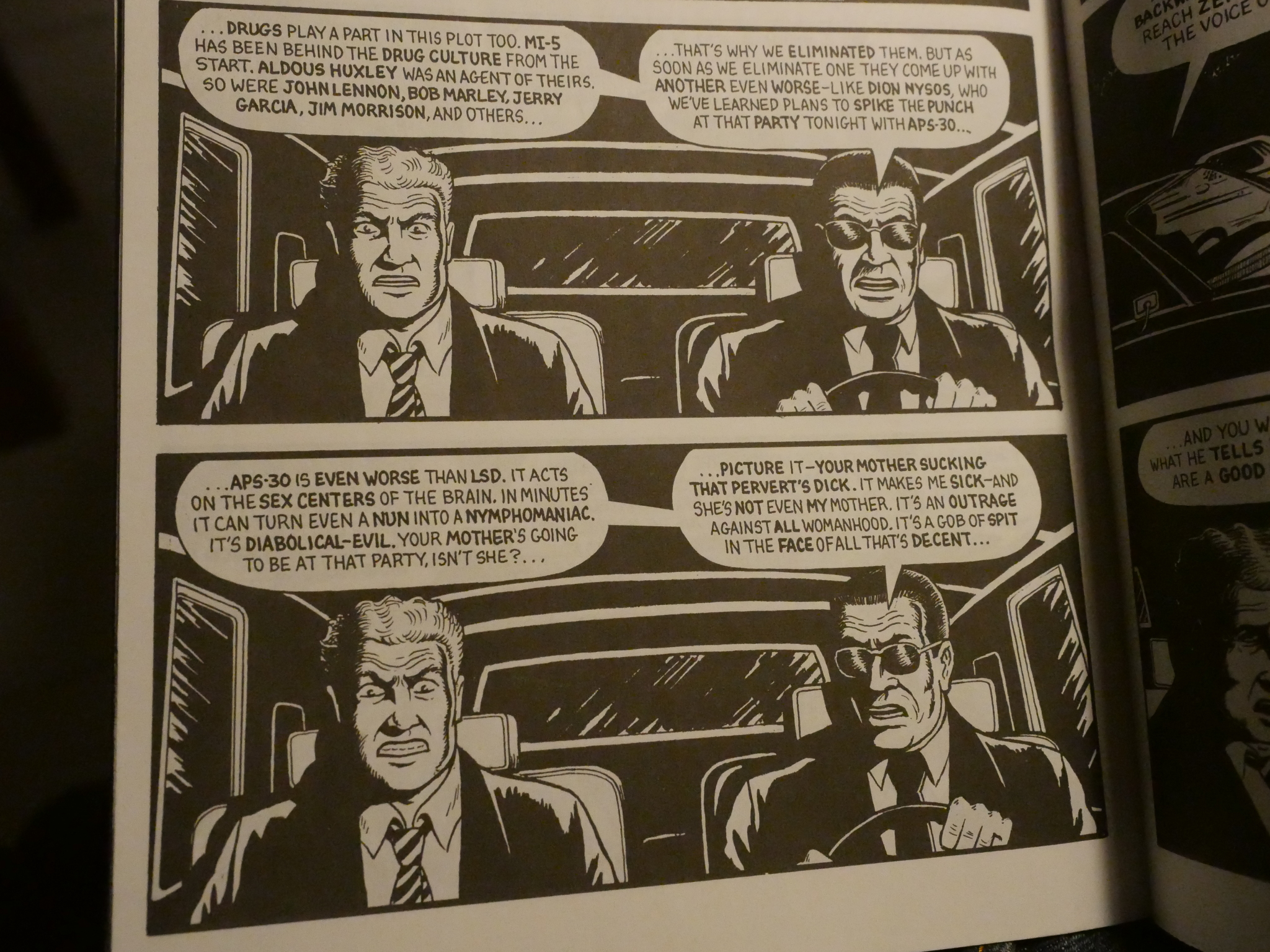 Oh, and conspiracy theories. White loves conspiracy theories, although it's sometimes hard to tell if they are parodies of conspiracy theories or real ones. That's all part of the conspiracy! To confuse us!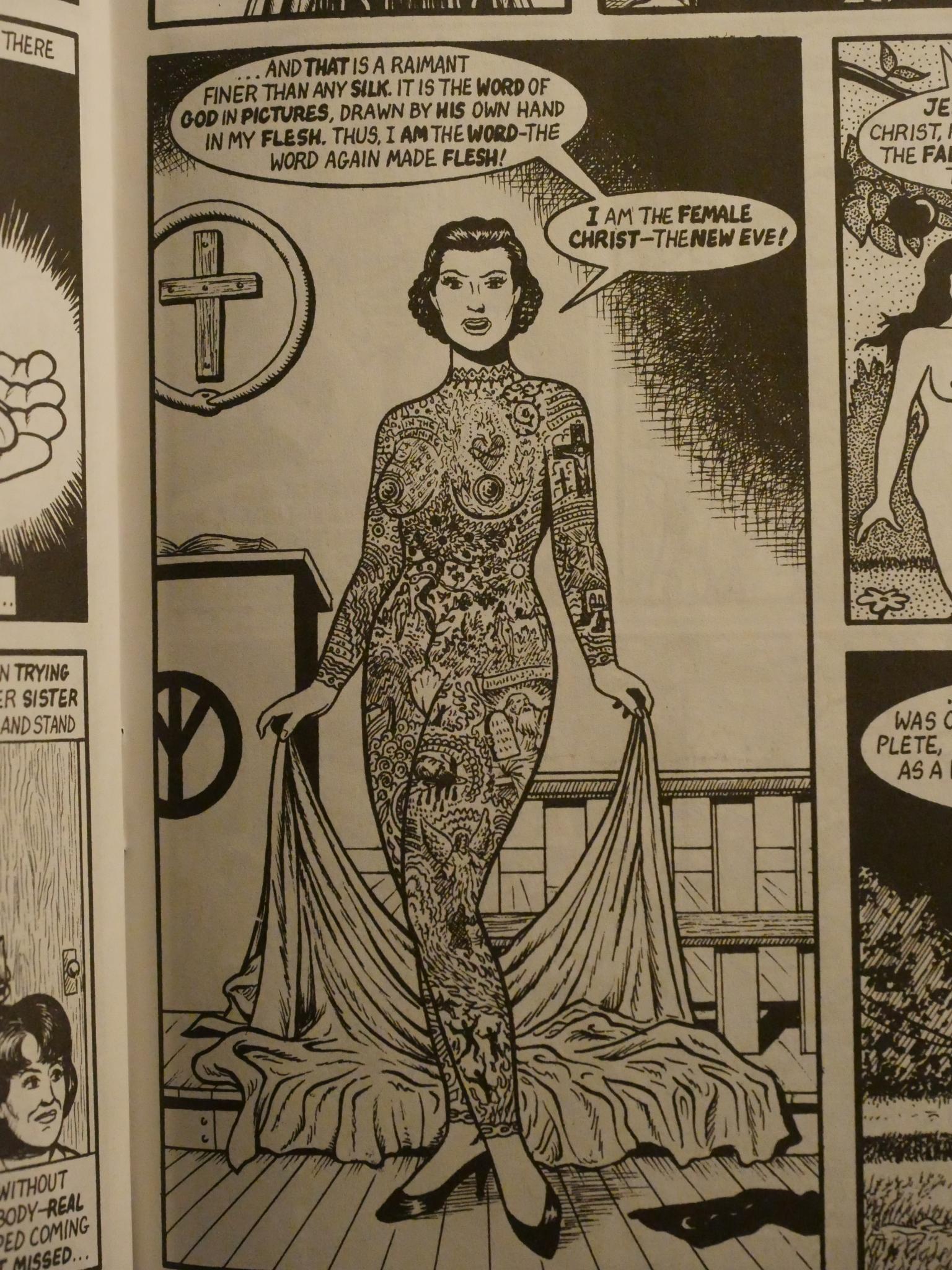 There is also a lot of references to weird religion, and here (as with the conspiracies), White seems to both make fun of them and admire them at the same time.
The first issue is brimming with ideas and concepts, and is rather fascinating.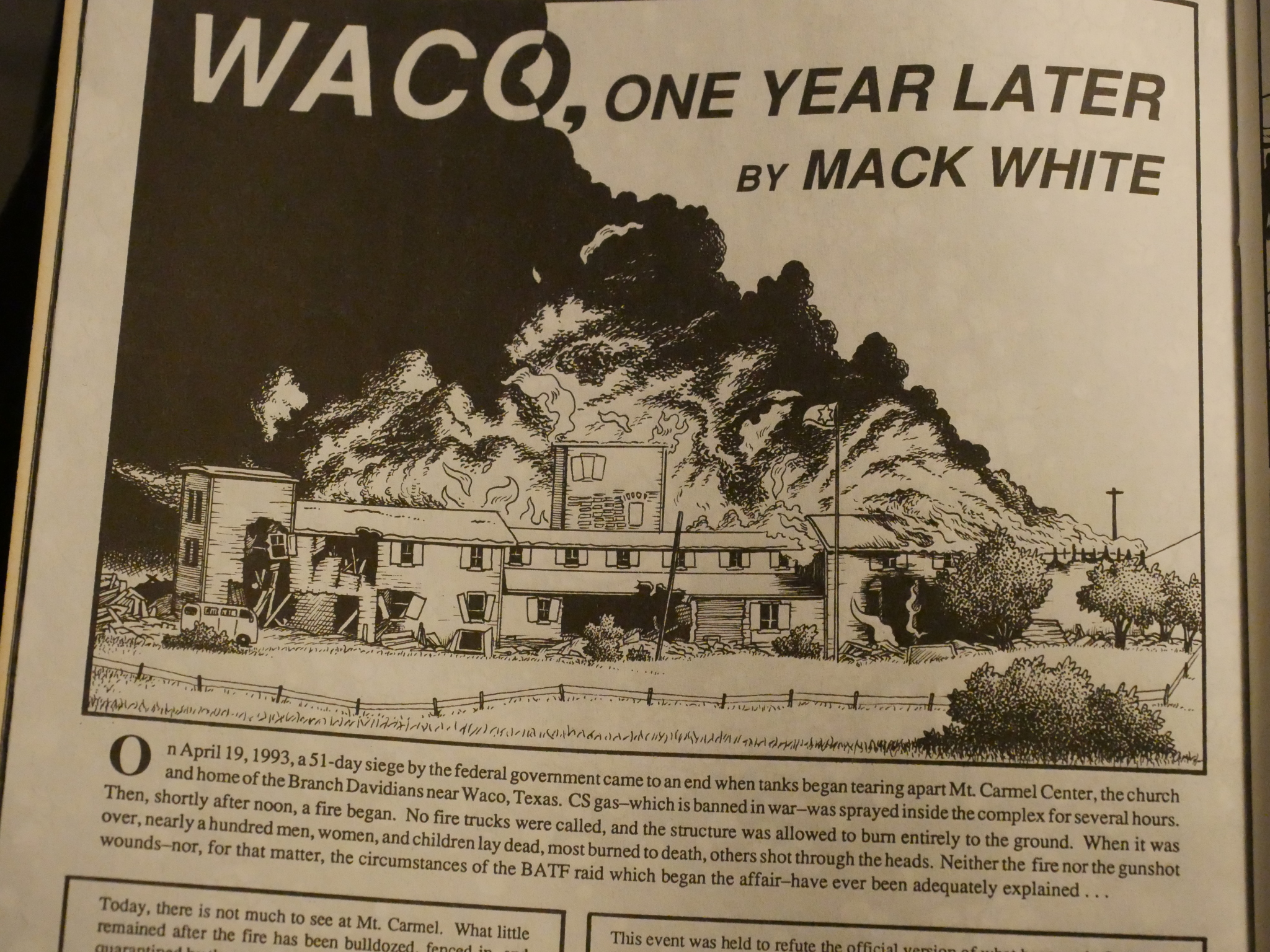 The second issue is a bit different. The centrepiece of the issue is a strip about the Branch Davidians (those cult people who killed themselves in Waco in the 90s, for you youngsters). For the first page or so, I thought that this was going to turn out to be another poke at conspiracy theorists…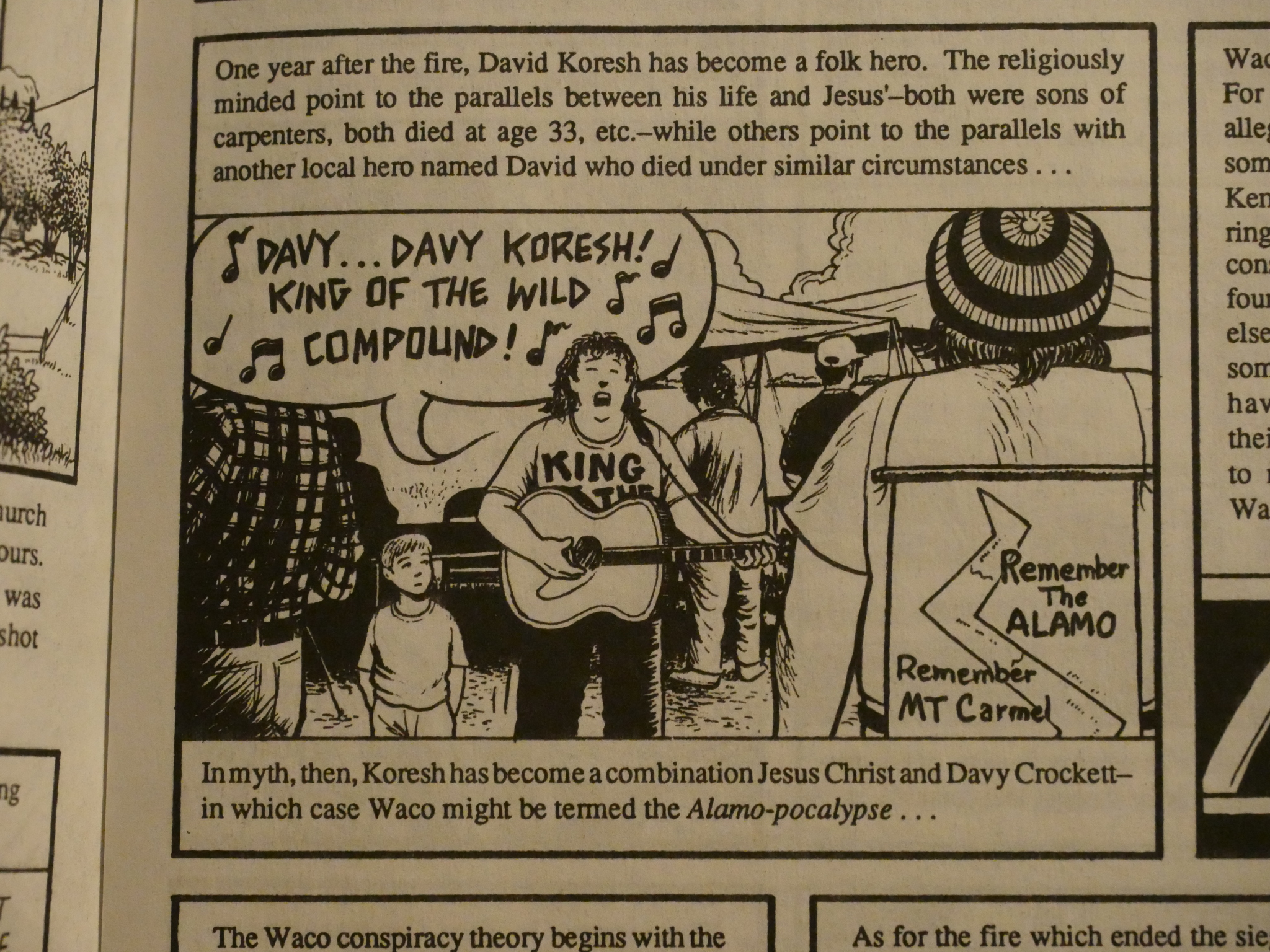 … but no, it's an earnest piece on what the remaining Branch Davidians think happened, which includes, of course, mass murder by the Bureau of Alcohol, Tobacco and Firearms. Because…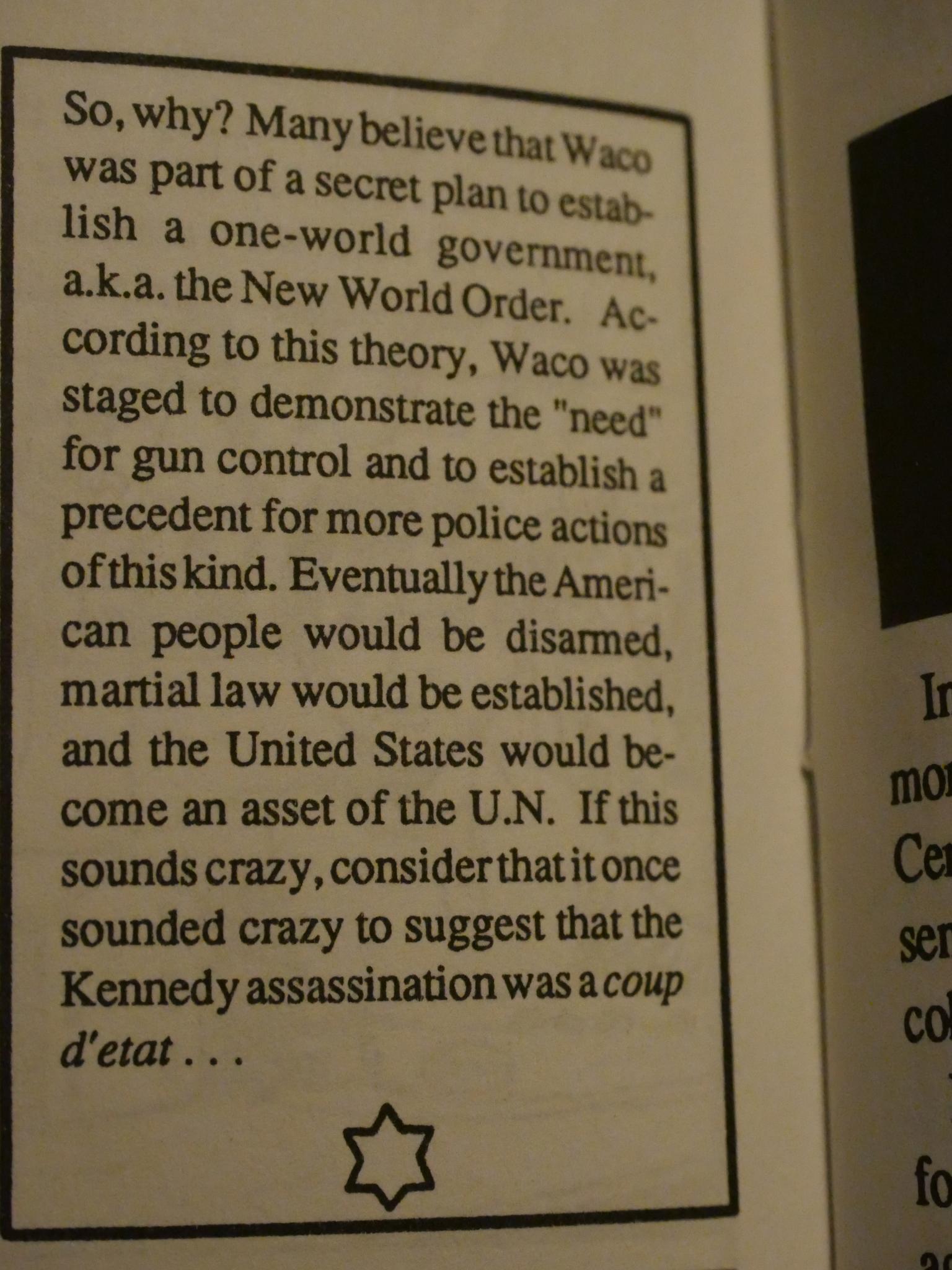 Yes, that… once… sounded crazy…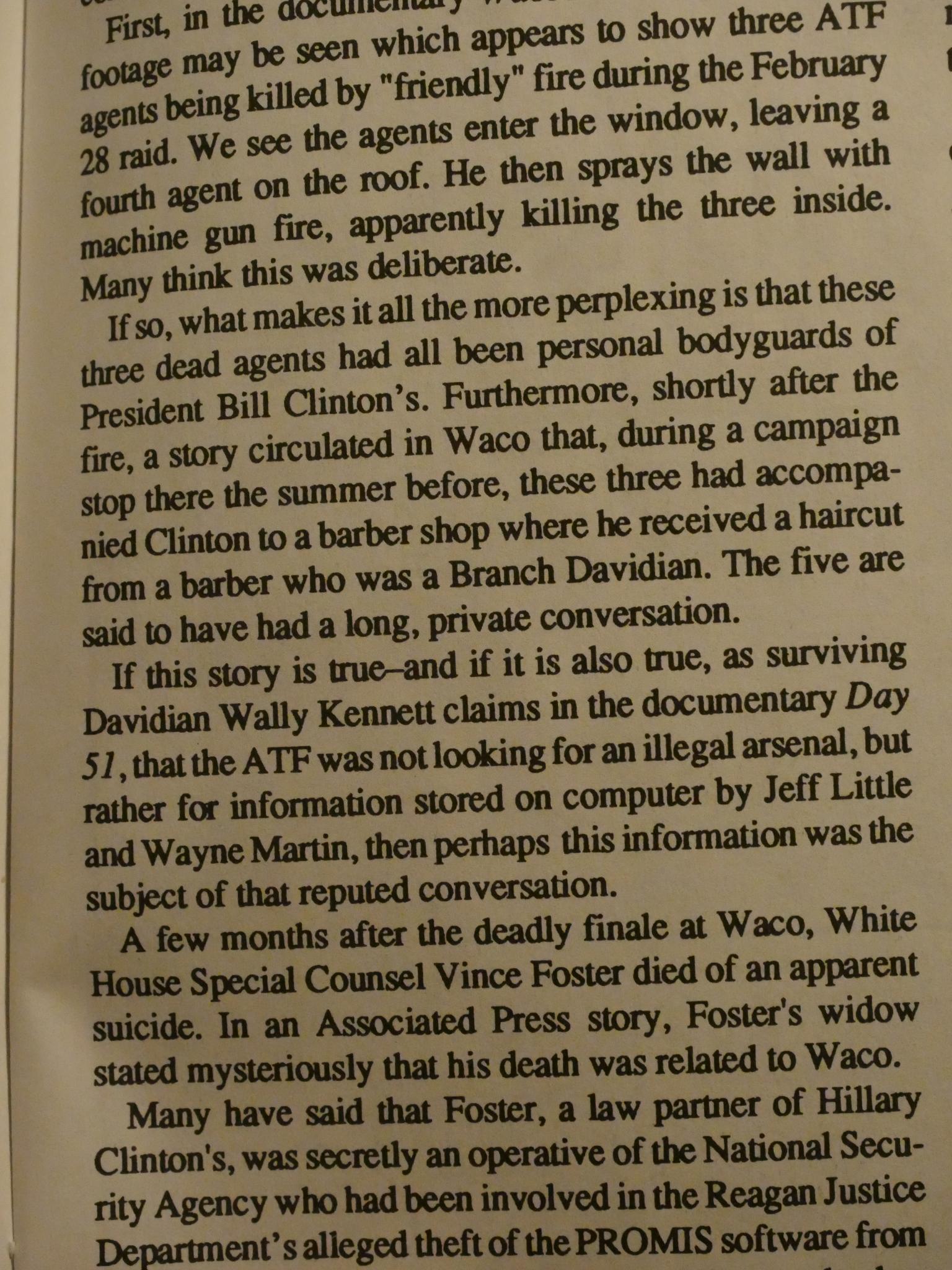 There's even a postscript where White lays out further possible conspiracies, which includes Bill Clinton getting his hair cut by one of the cult members (at which point I decided that he must be telling this joke with a straight face) and … Vince Foster. And perhaps Koresh was a Mossad agent.
It's all very perplexing. And now Trump is president. Surely it all ties together somehow.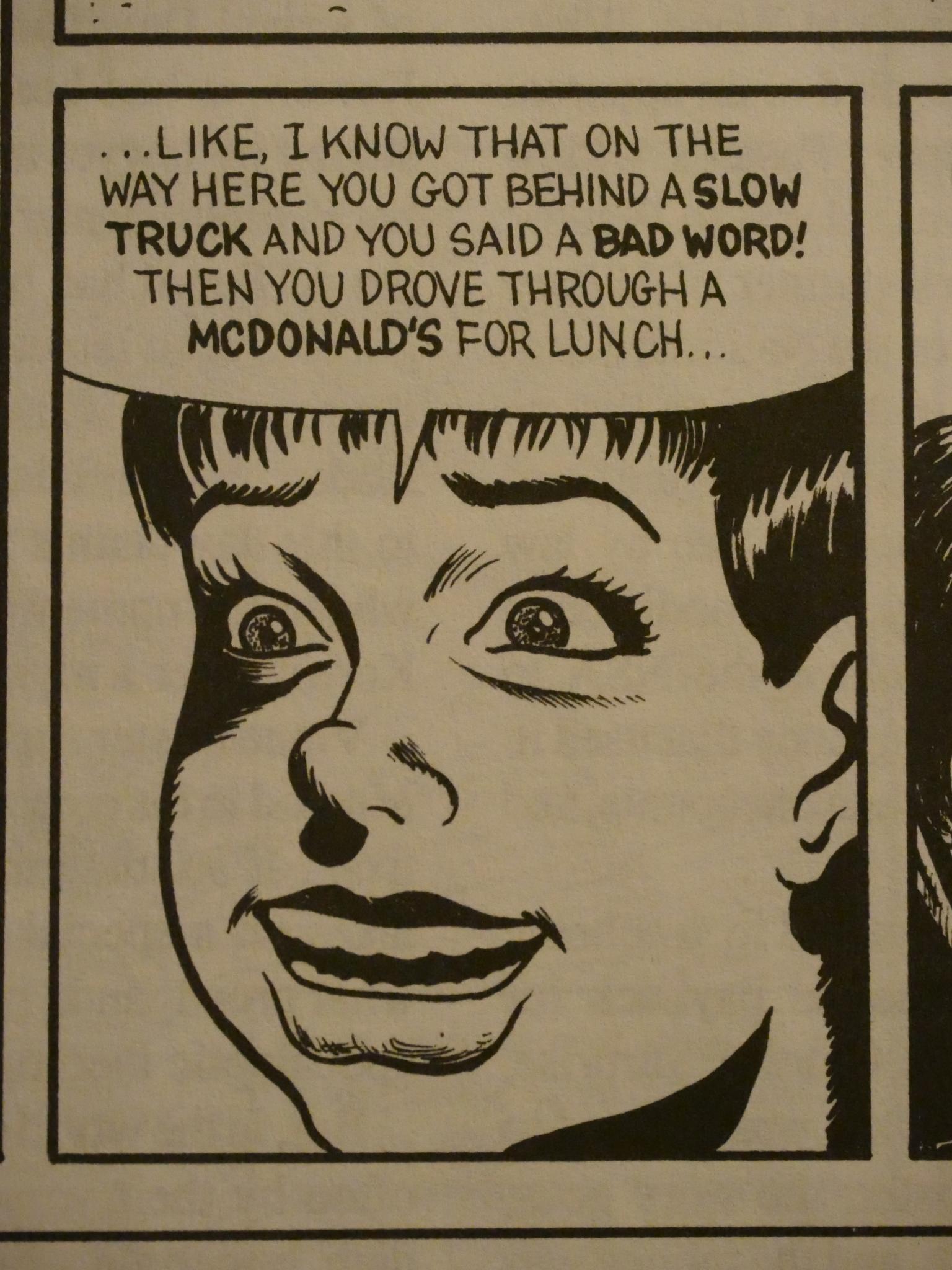 The longest piece in the issue is a kind of riffing off of the David Koresh tragedy, where our heroine (who turns out to be a brainwashed CIA agent) visits a religious compound, lured there by this very Jack Kamenesque little girl. (Another underground connection: Being EC comics fans.)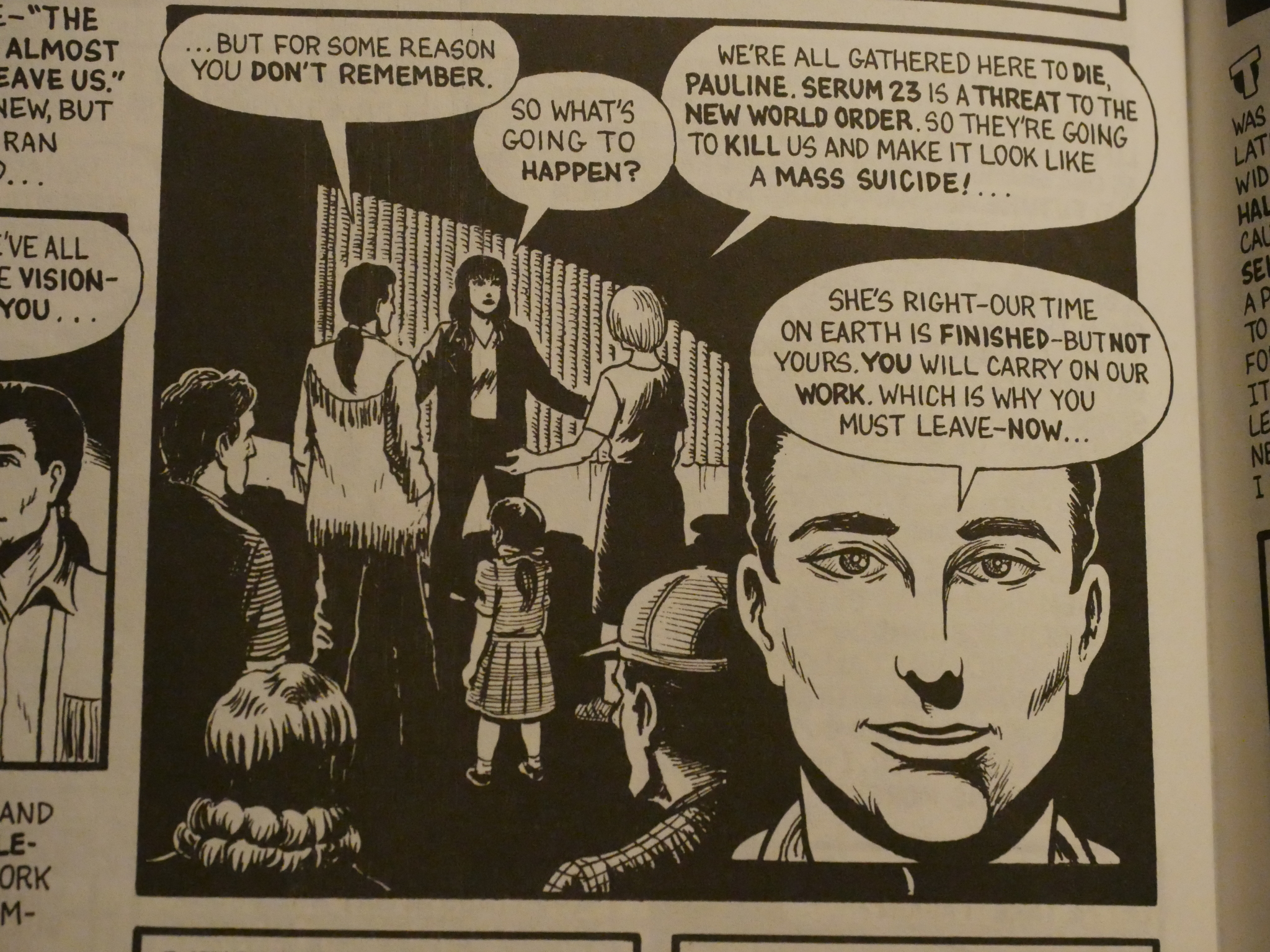 And again the ATF kills them all, but only on this material plane.
I still don't know whether White is taking the piss or whether he's sincere (sometimes). Perhaps he doesn't know either. It's possible!
It's all very puzzling.
Mack White seems to be doing book illustrations now and has a talk radio show.
This post is part of the Fantagraphics Floppies series.