Swamp Preacher #1 by David Sandlin.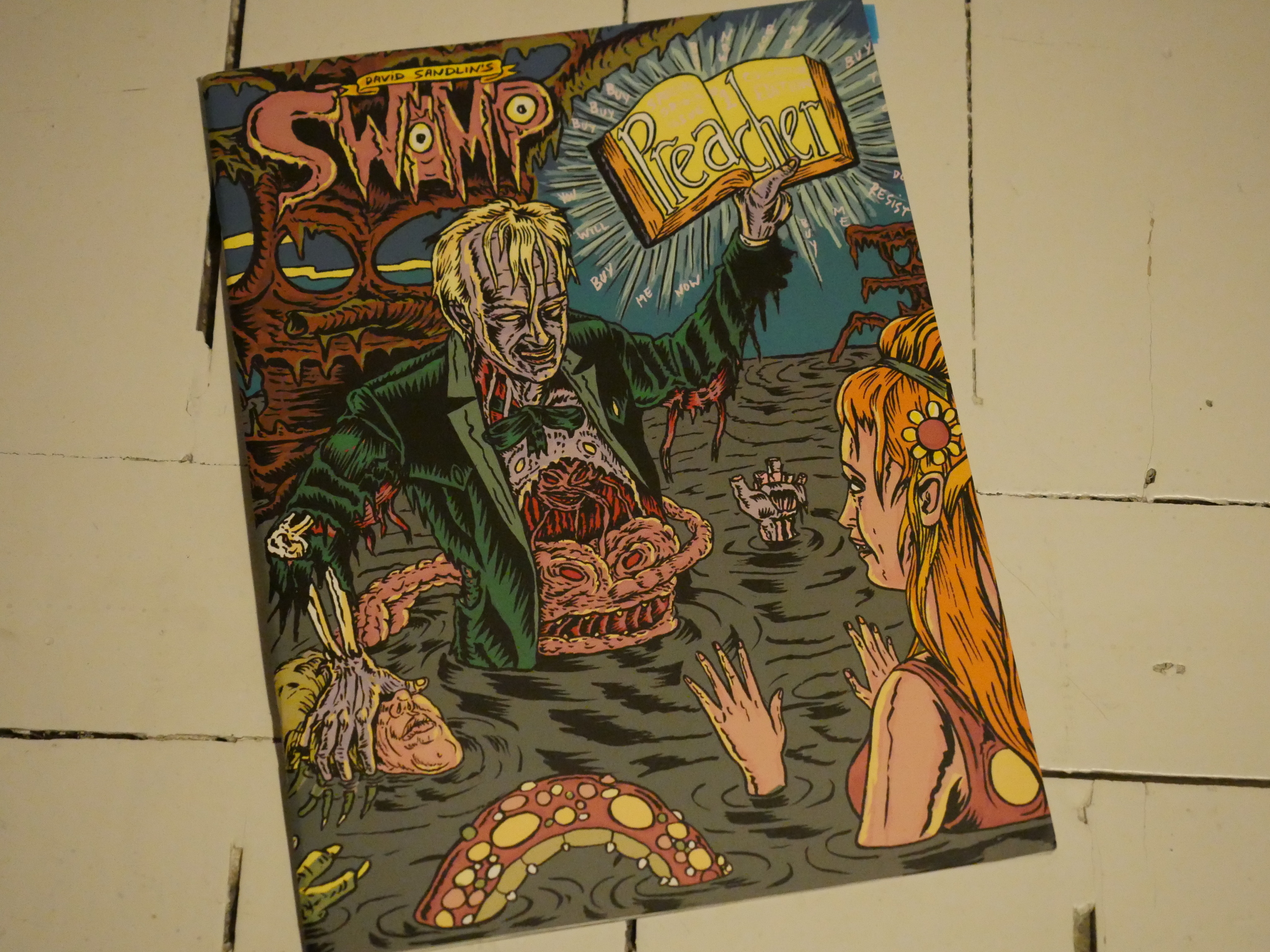 Sandlin is an artist who's only done a handful of comics, I think. He's had a few pieces in Blab, I seem to recall.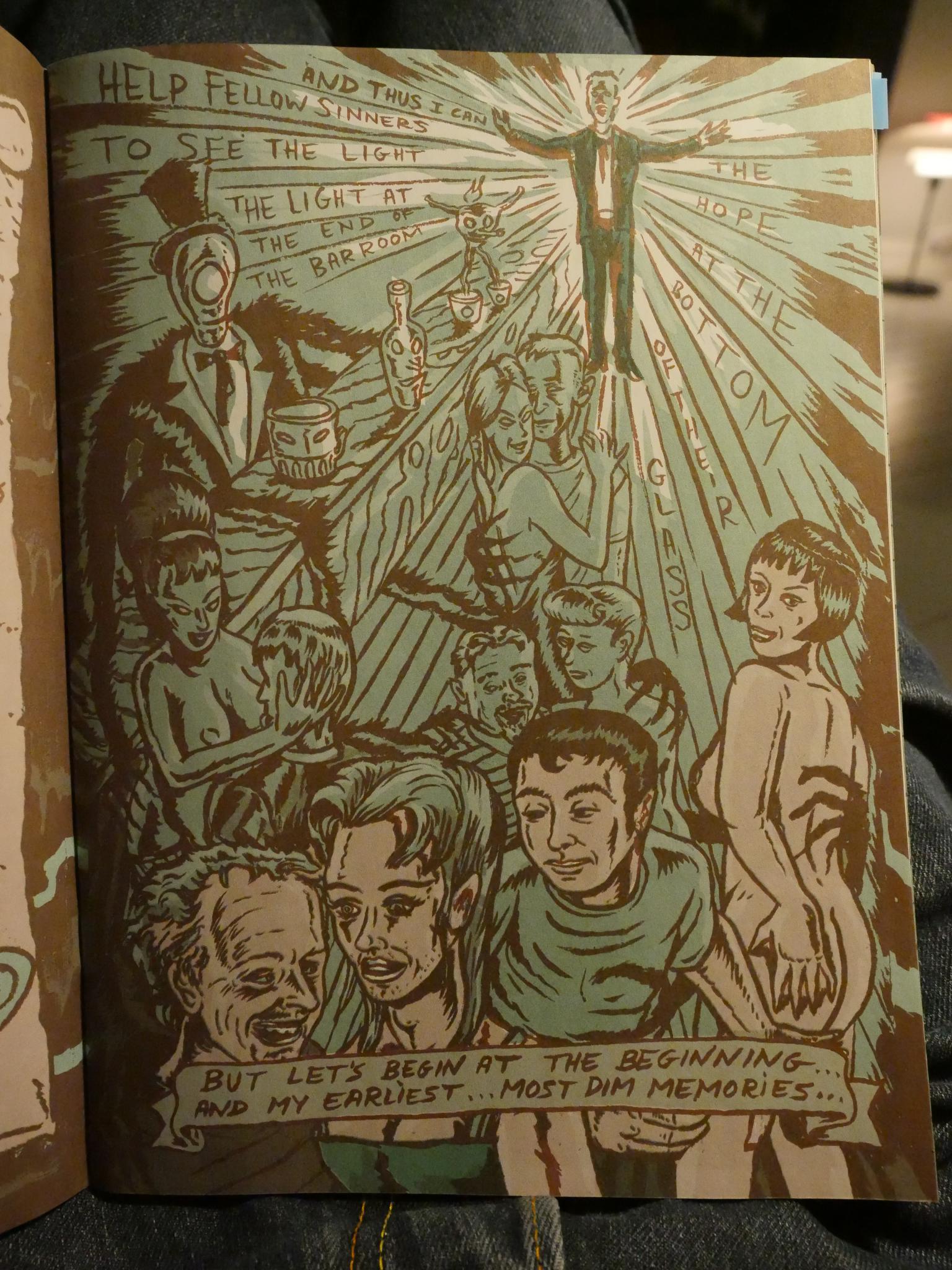 This magazine sized book is strikingly printed in burgundy and green (and no black ink), giving the pages a muddy, swampy look very apposite for the story.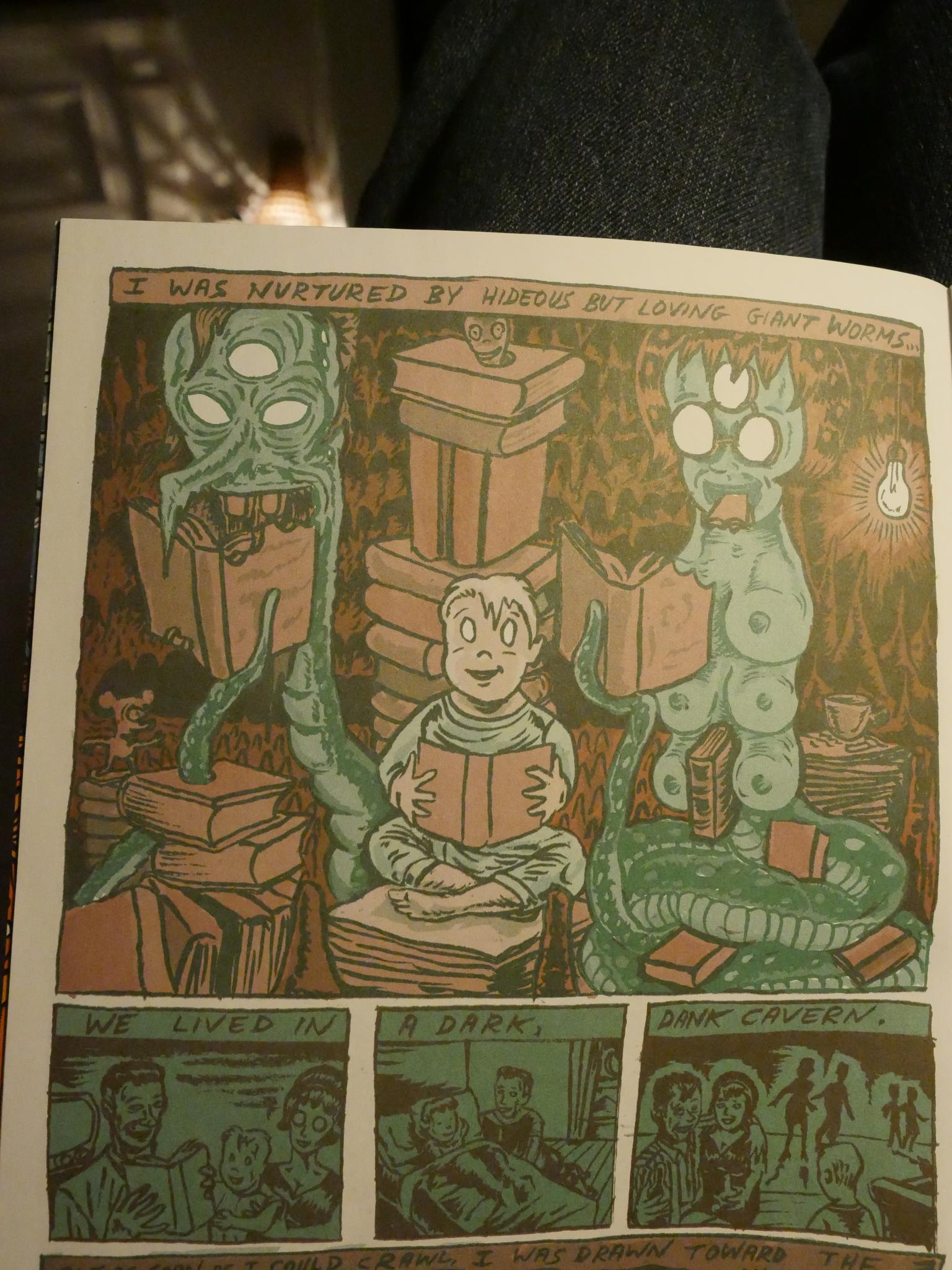 Which is basically a preacher/salesman ranting away, telling his life story. Sandlin mostly illustrates his outlandish story as he is telling it, but there's these smaller, saner panels scattered around that hints at a less incredible upbringing. It's a simple trick, but the effect is really unnerving here, somehow.
Googling Sandlin a bit now, I see that he was born in Ireland, but his parents moved to Alabama when he was a child. That is, perhaps, reflected in this book…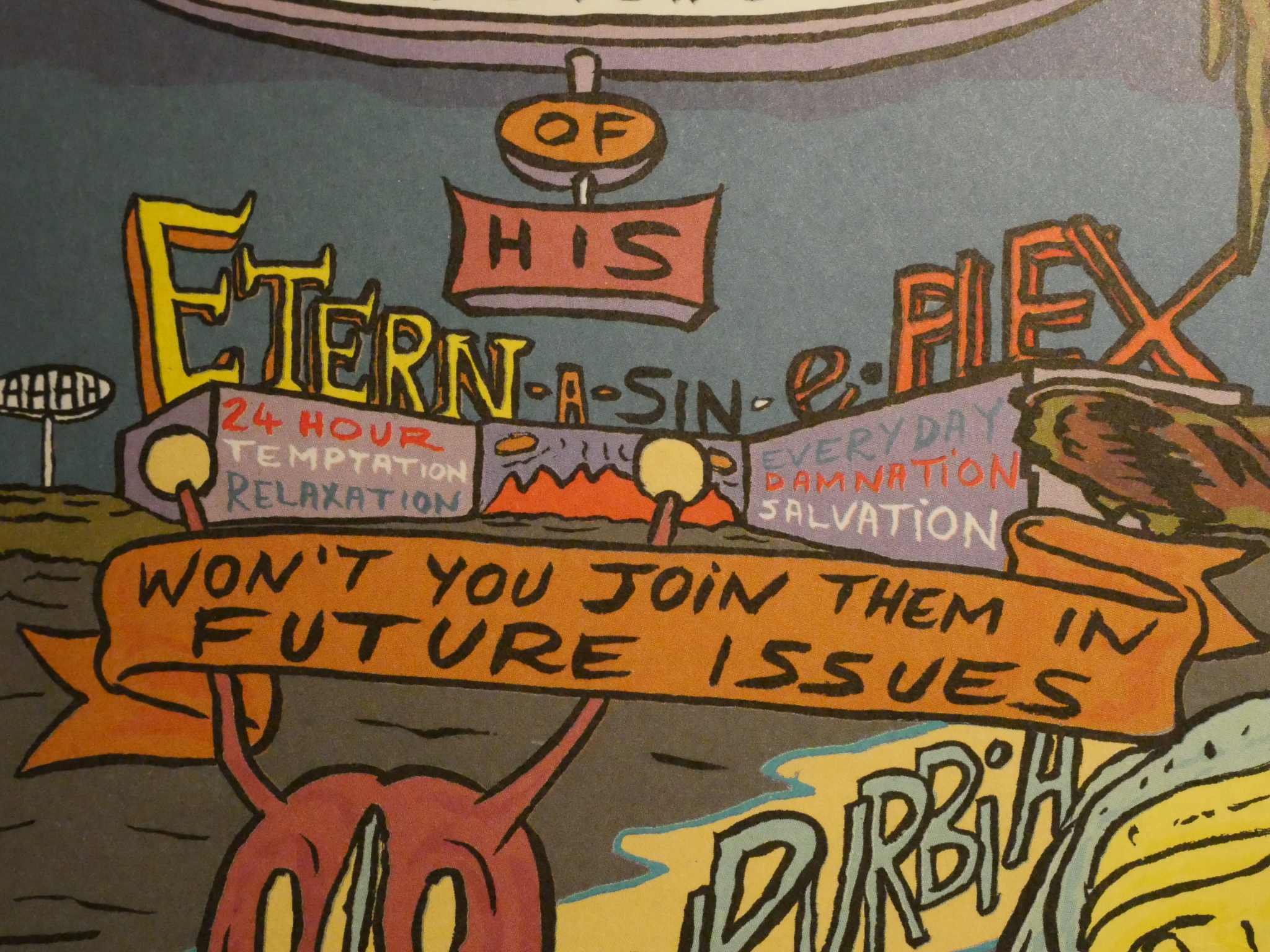 I don't know whether Sandlin planned on making any further issues of Swamp Preacher, but he seems to be saying so here. Of course, that could be Sandlin just having a laugh.
Sandlin won a Guggenheim a couple of years ago, and is still doing artwork today, but he seems to have stopped publishing comics.
This post is part of the Fantagraphics Floppies series.