Brain Capers #1 by Mario Hernandez.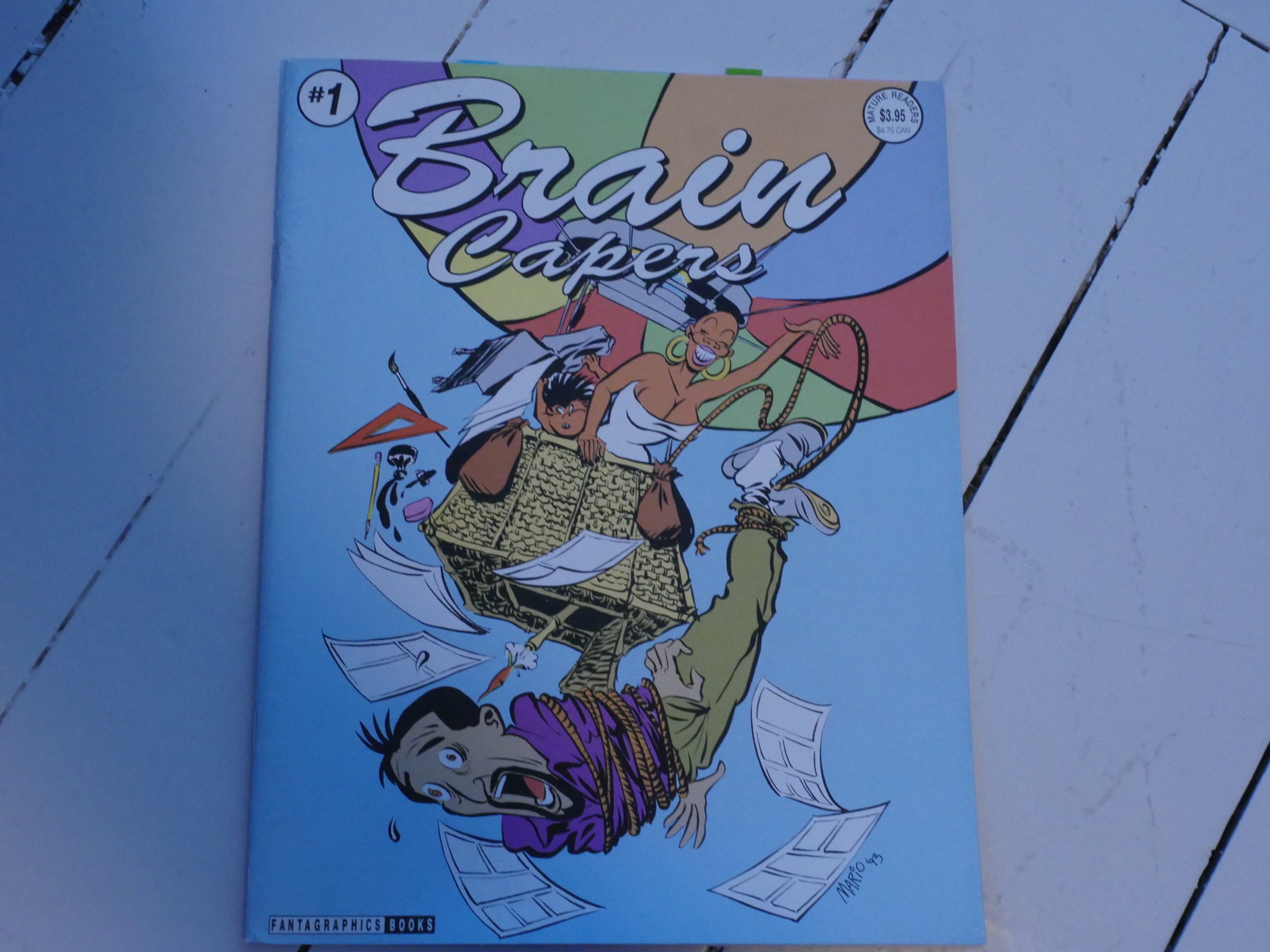 This book mainly collects various comics Hernandez had published in other Fantagraphics books (I think). I recognise pieces from Real Girl and Street Music, at least…
The original pieces are pretty light on story, but they're interesting graphically. Here we seem to be going off in a slightly more ligne claire direction (while the story is a bit Mister X, which is appropriate since the Hernandezesses (is that the correct pluralisation?) wrote that book.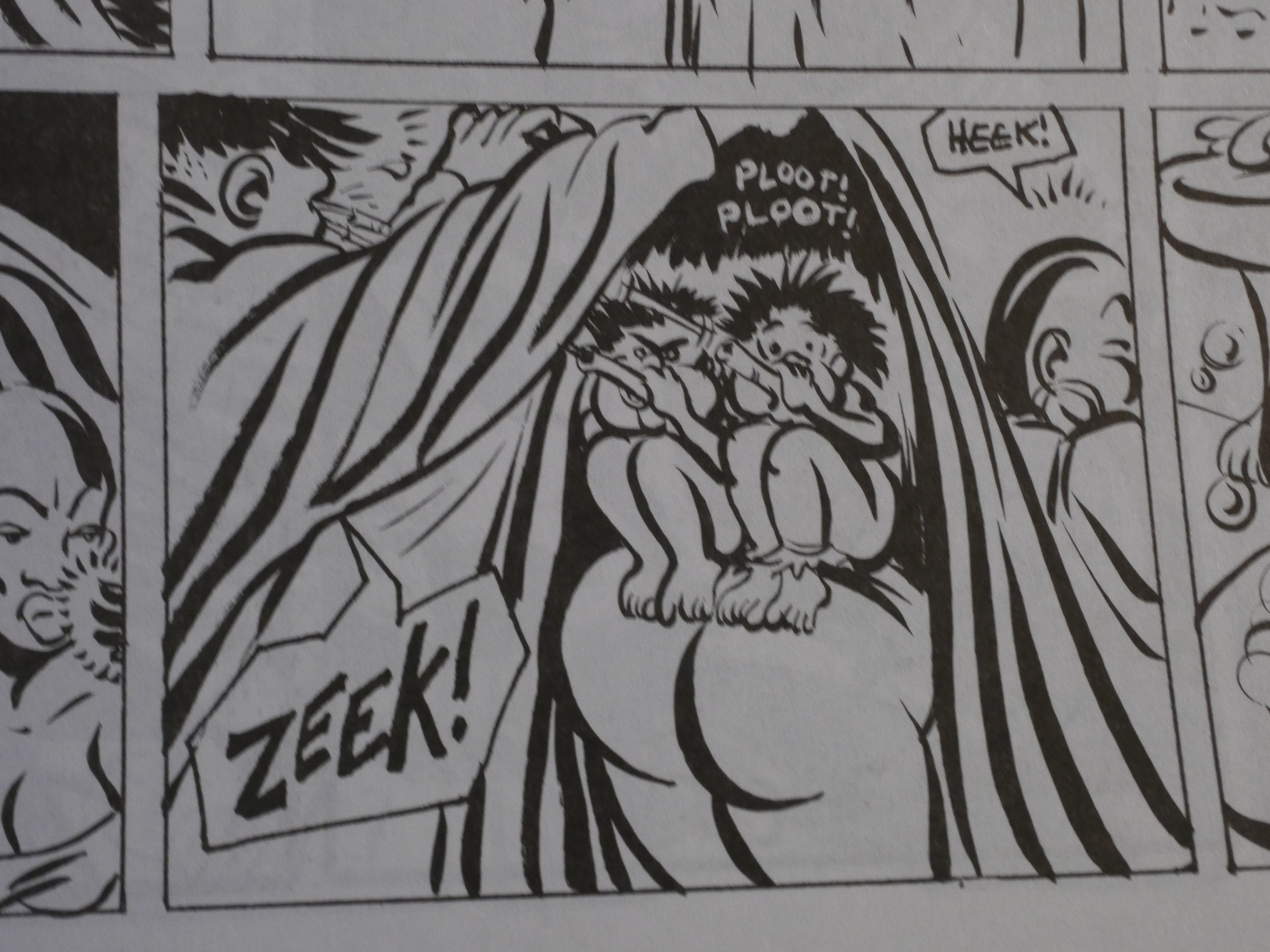 But it's mostly pretty goofy…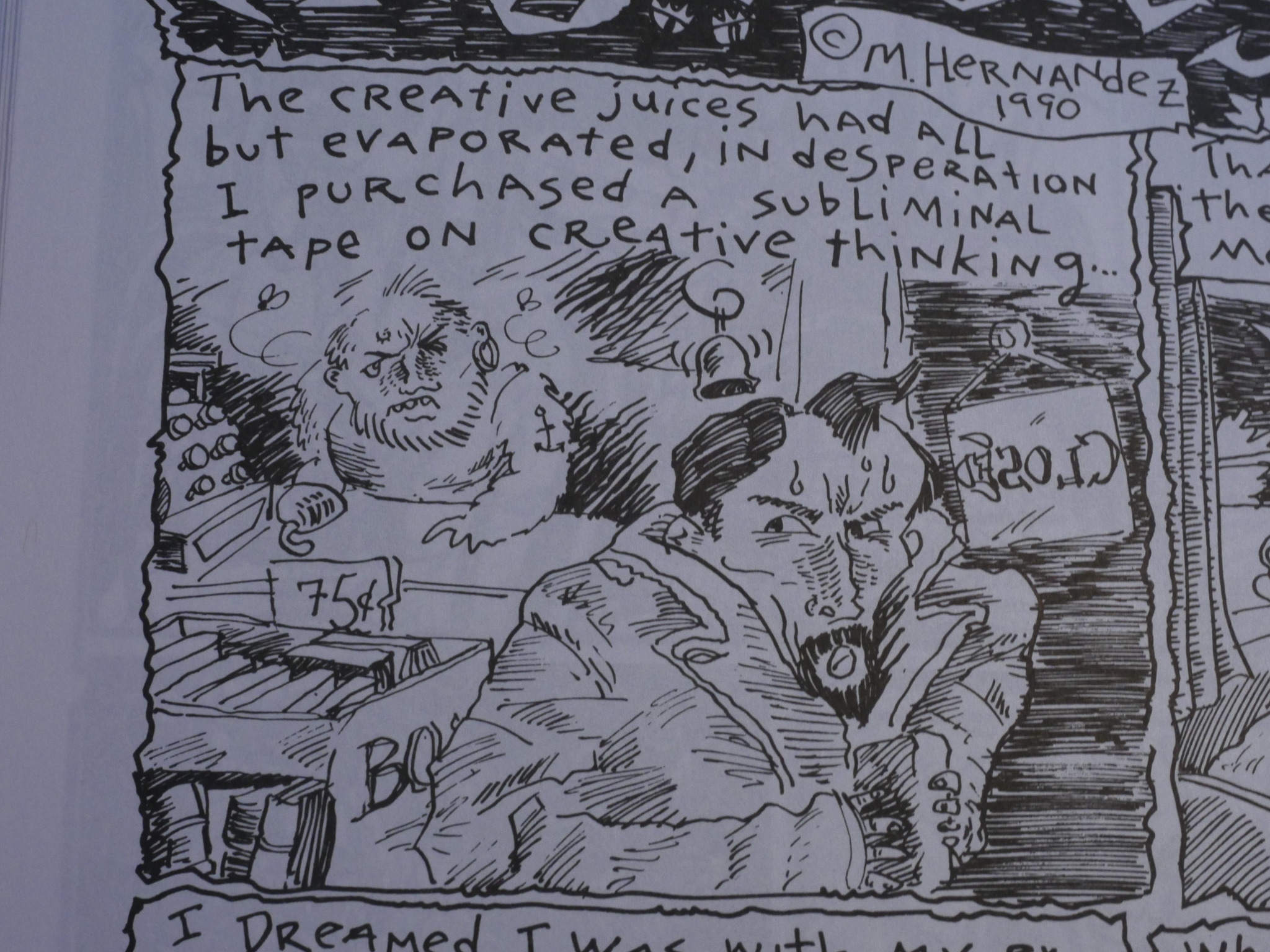 … and lots of playing around with various art styles. Here Hernandez does a pretty nice emulation of Richard Sala (who is namechecked in the heading).
This post is part of the Fantagraphics Floppies series.