Fuzz & Pluck in Splitsville #1-5 by Ted Stearn.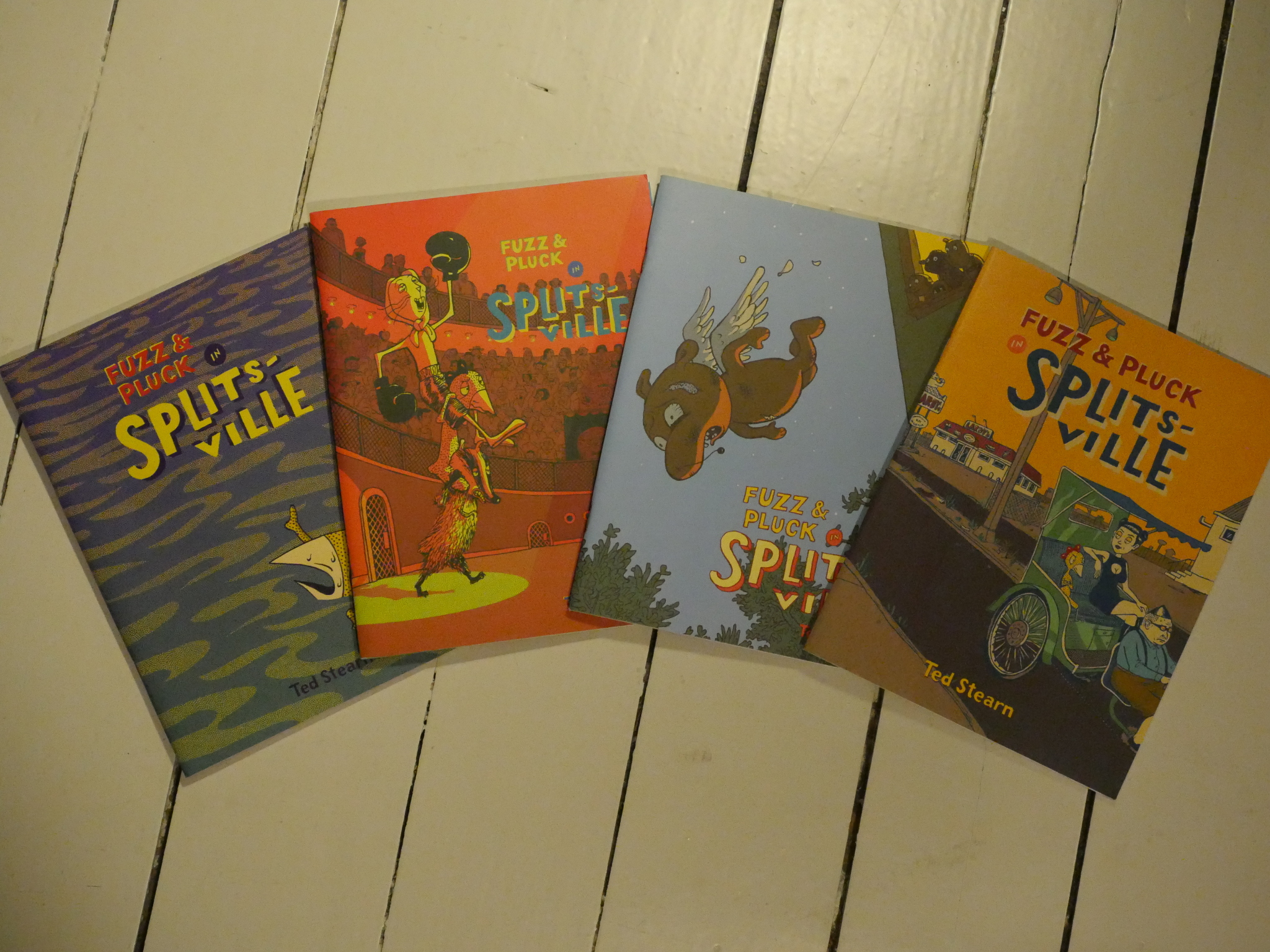 The physical format of this series is reminiscent of La Perdida, published a few years earlier: It's slightly smaller than standard US comic book size, is thick (most issues are 48 pages) and has stiff covers.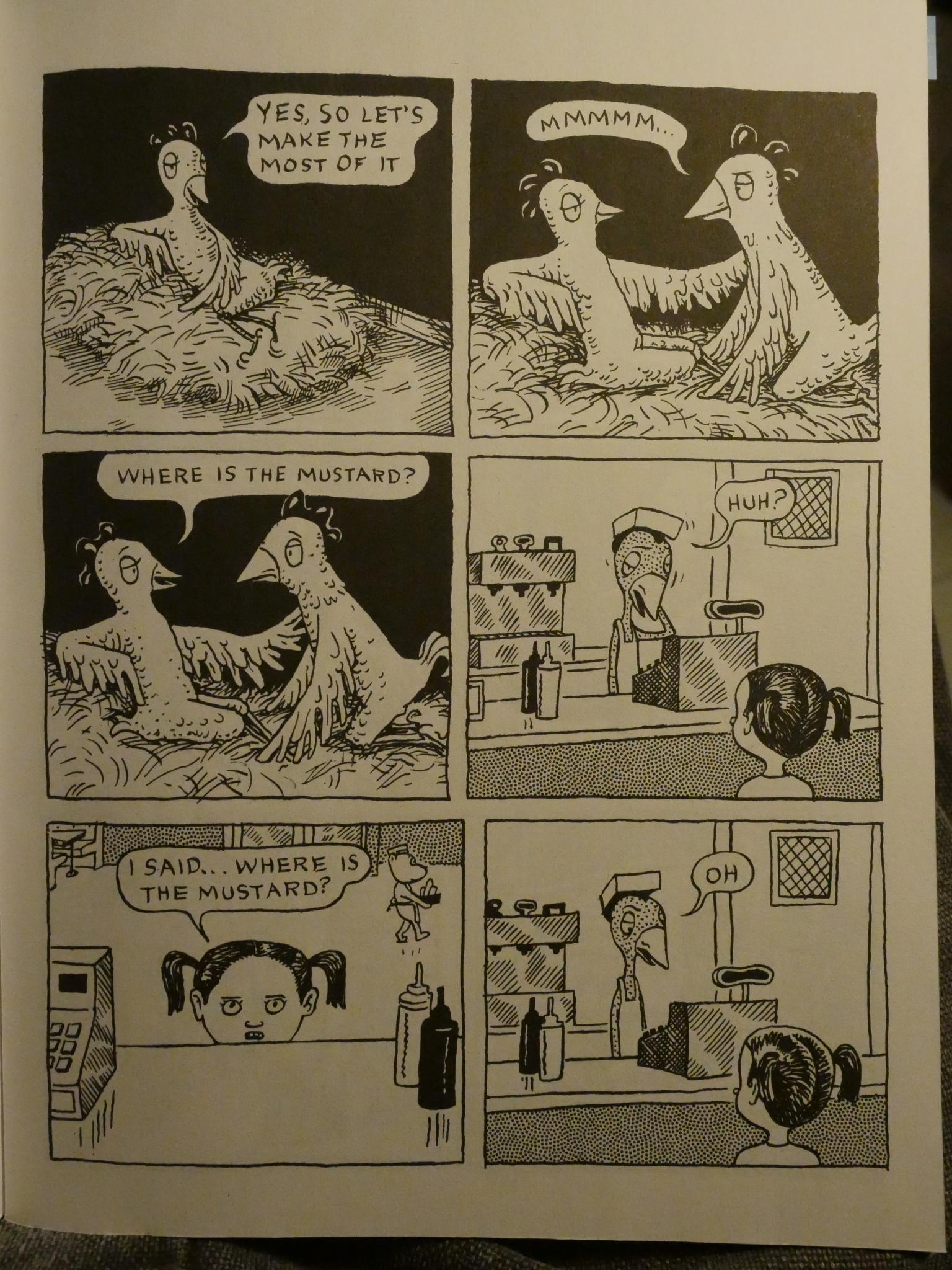 We last saw our plucky pair in the Zero Zero anthology, and the action picks up pretty much directly from that, er, plotline.
The artwork is very different. Gone is the obsessive cross-hatching and condensed action, and instead backgrounds are mostly AWOL and there's zip-a-tone instead. Especially in the first issue; the hatching and the background returns after a while…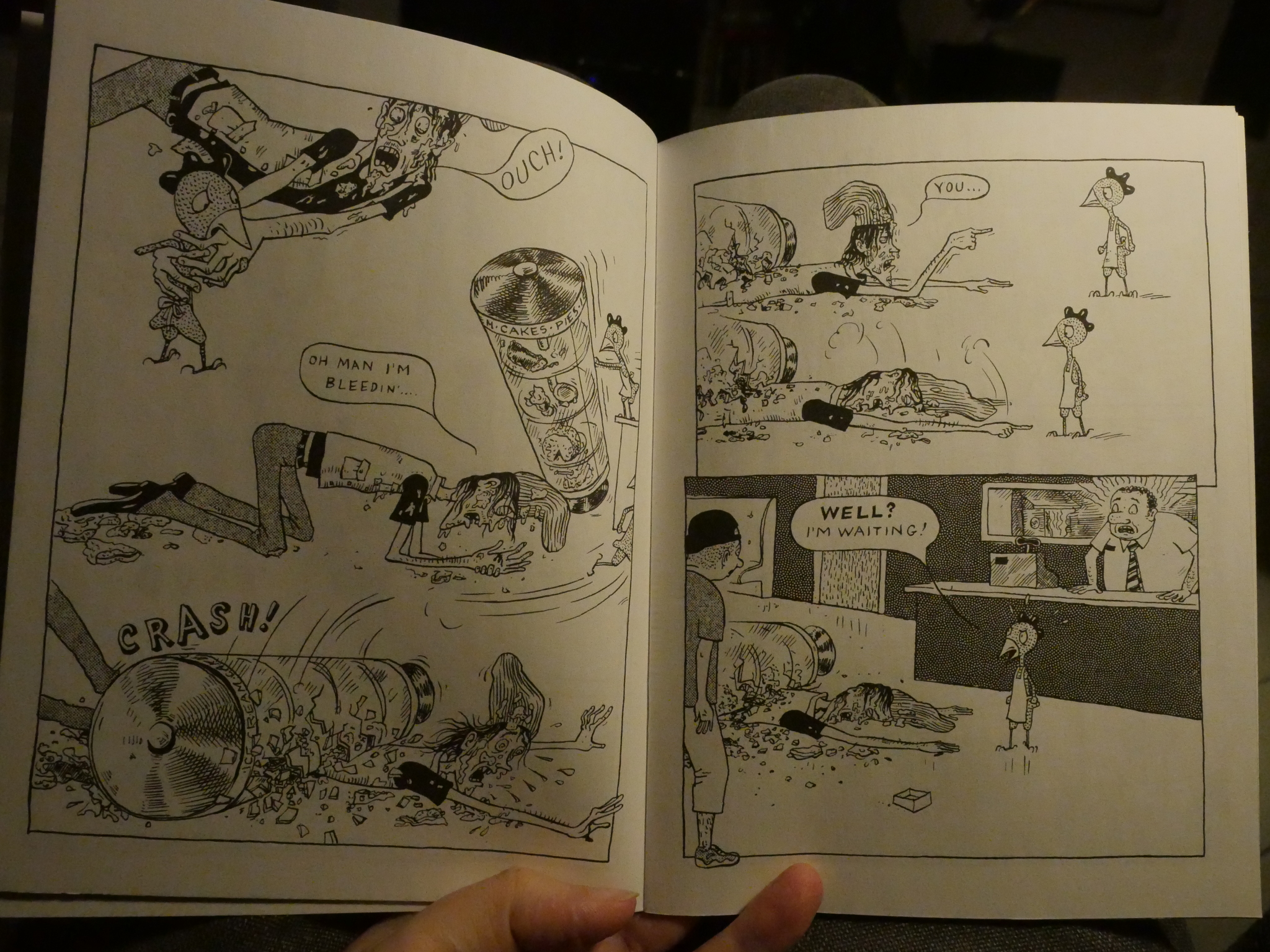 The action is quite decompressed, and reading these five issues was very breezy. They were published over an eight year period, though, so creating them wasn't as easy, I guess.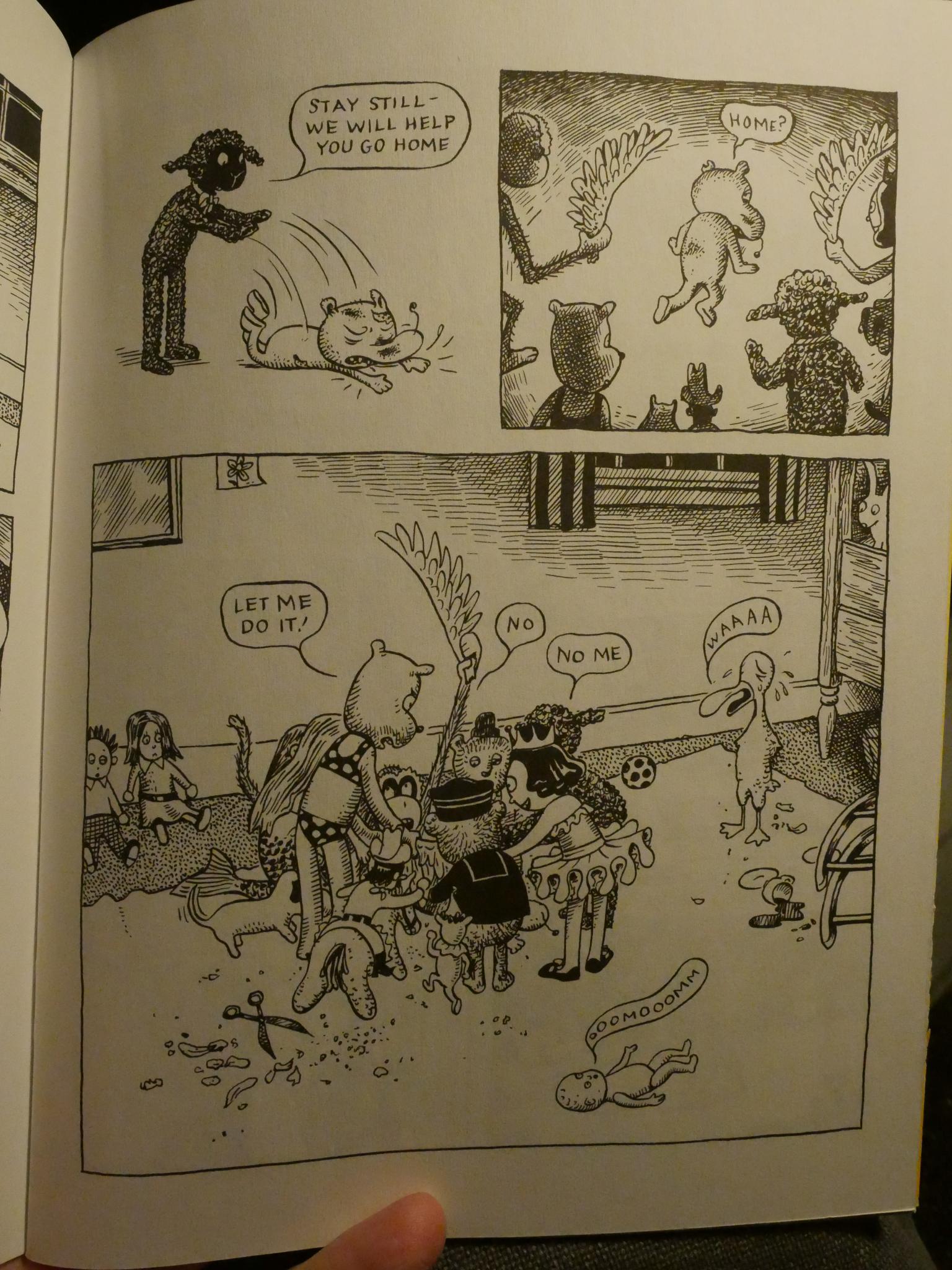 As with any Fuzz & Pluck story, perhaps it's better not to try to recap anything. Things happen, and then more insane things happen, and then…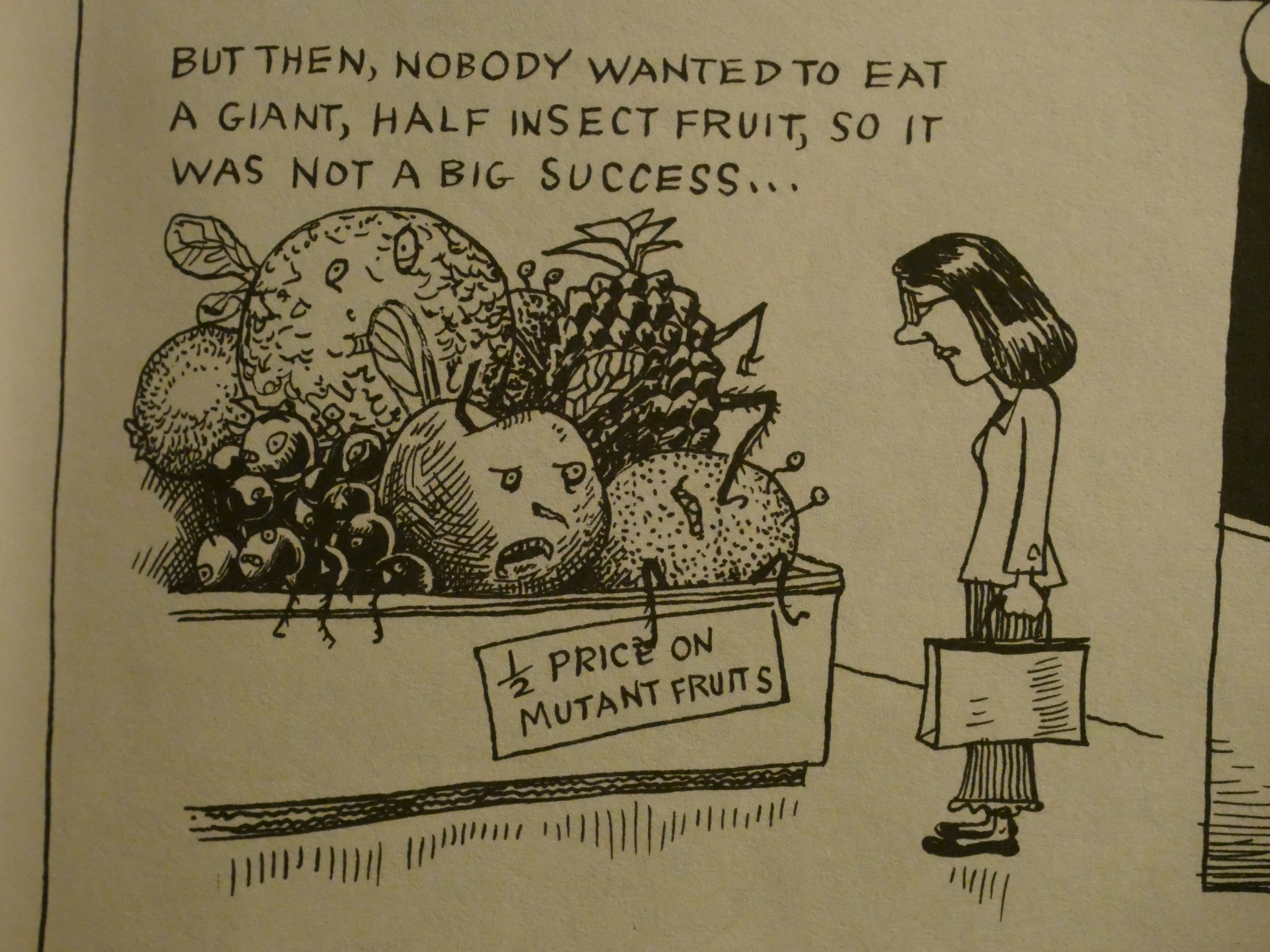 … you have half-insect half-fruits working as gladiators. It's the kind of thing that happens. It's fun.
Stearn explains who the book is for.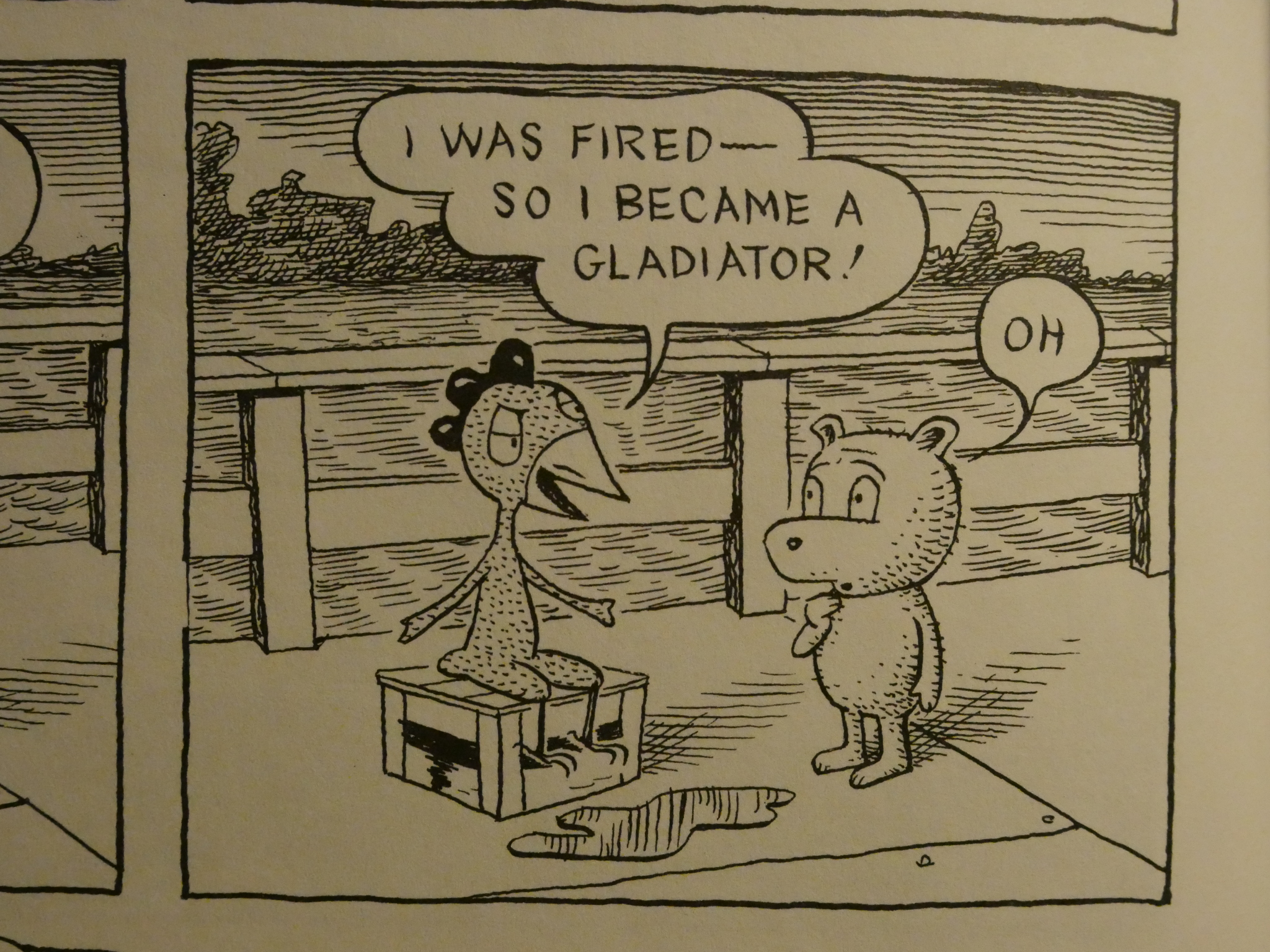 Pluck explains the plot.
This series was given an Ignatz nomination for best comic in 2003. Stearn hasn't published much in comics since this series ended, but Fantagraphics released his The Moolah Tree in 2016.
This post is part of the Fantagraphics Floppies series.