Sap Tunes #1-2 by Granger Davis and Steve Kongsle.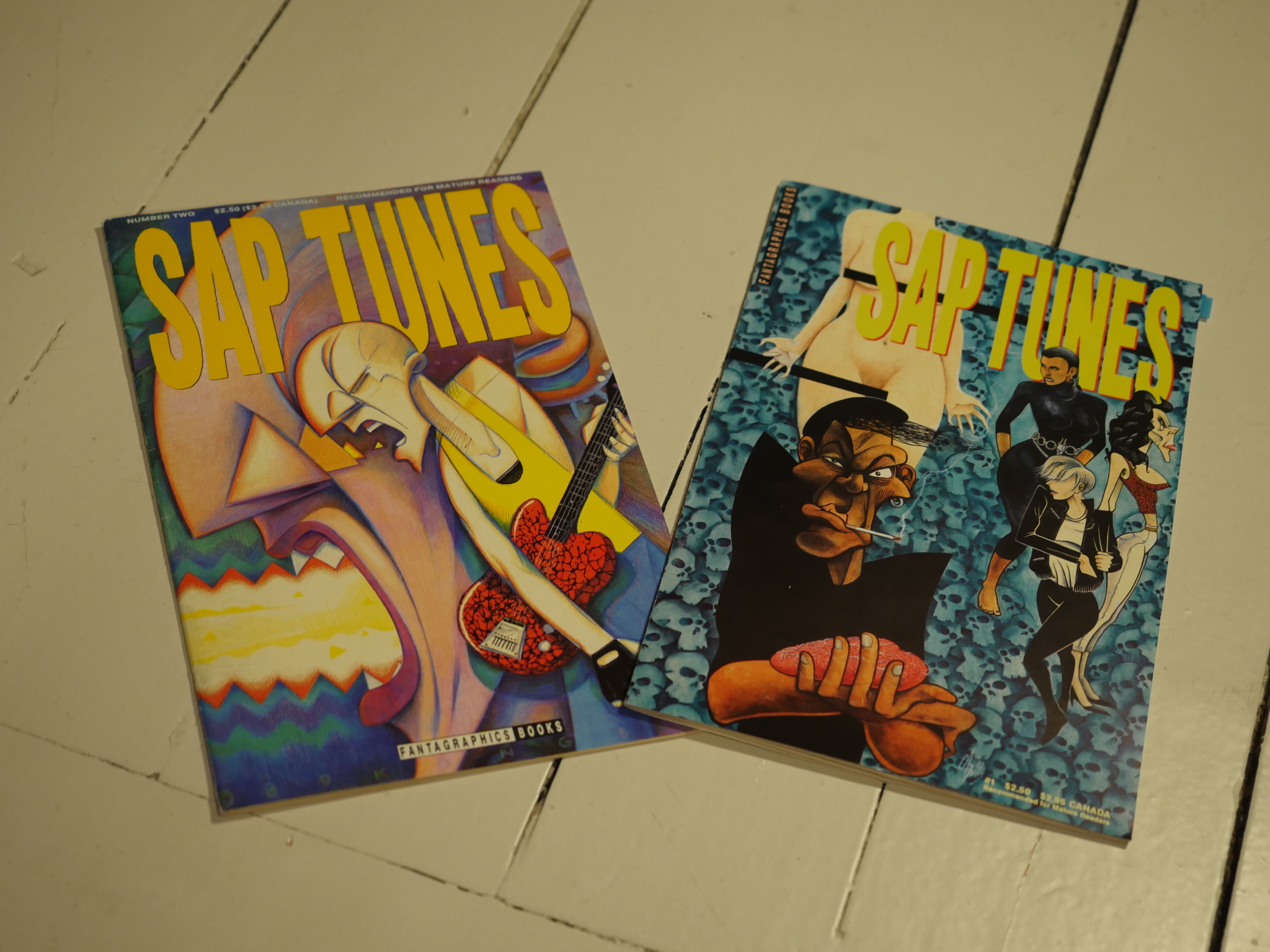 I'm finding out now that Fantagraphics sure released a lot of, er, very short series by artists I've never heard of.
Here's another one.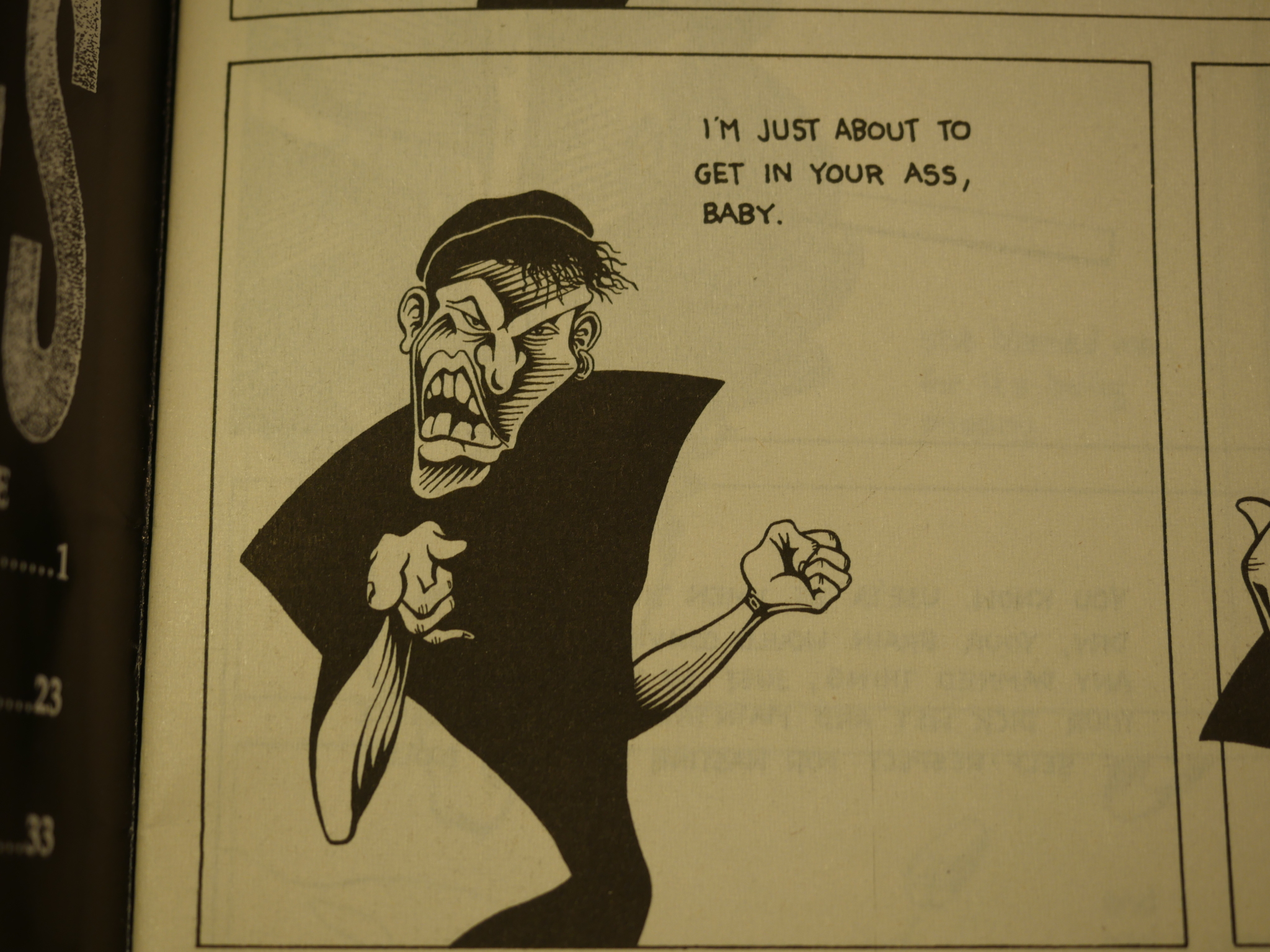 Davis does a pair of pieces about this guy…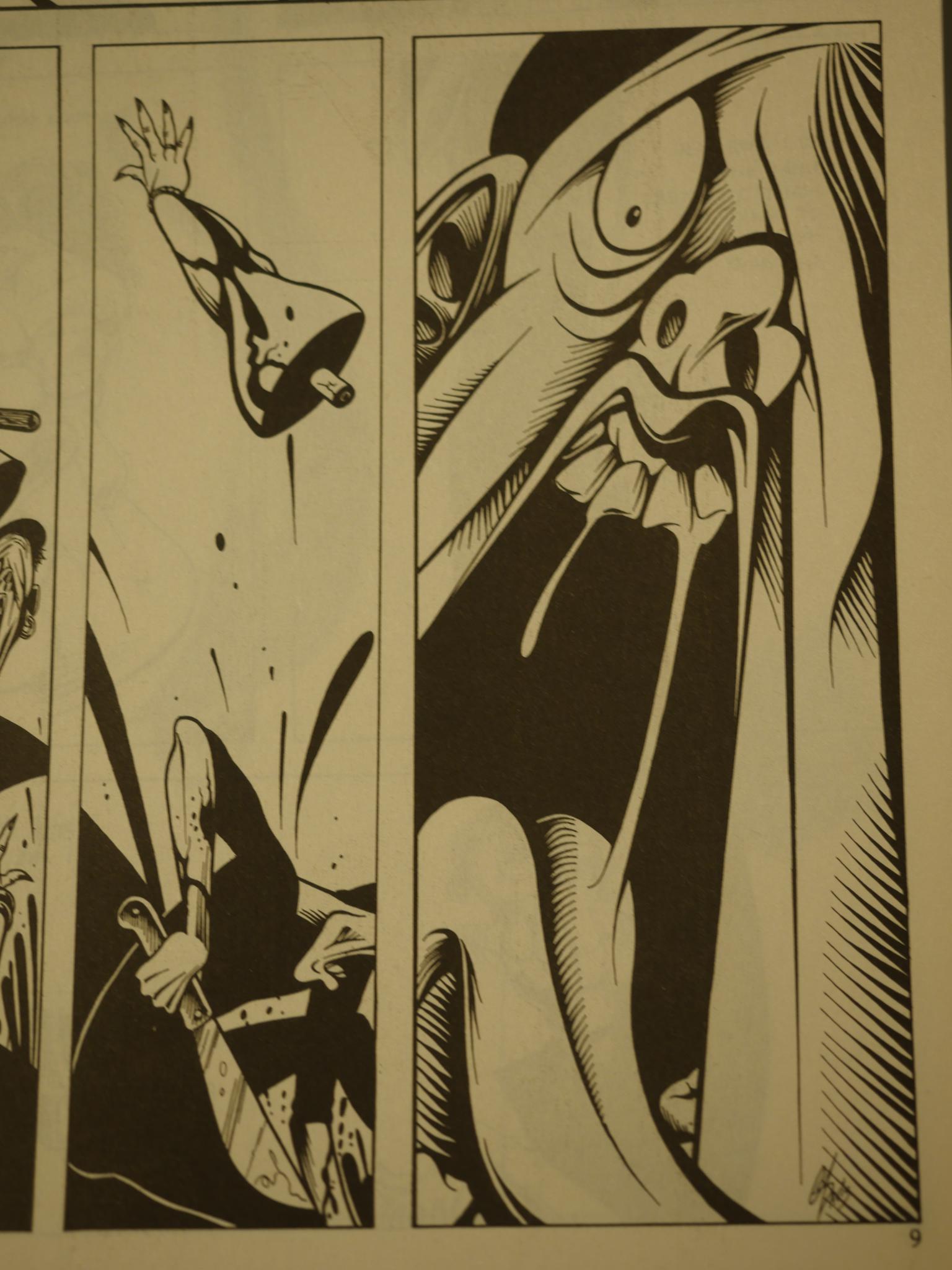 … who works in retail, is slightly disgruntled with stupid customers (see above), but is really a painter. (Shades of autobio?)
The artwork seems to develop quite a bit over the two issues, which makes me wonder whether it was drawn over a longer period.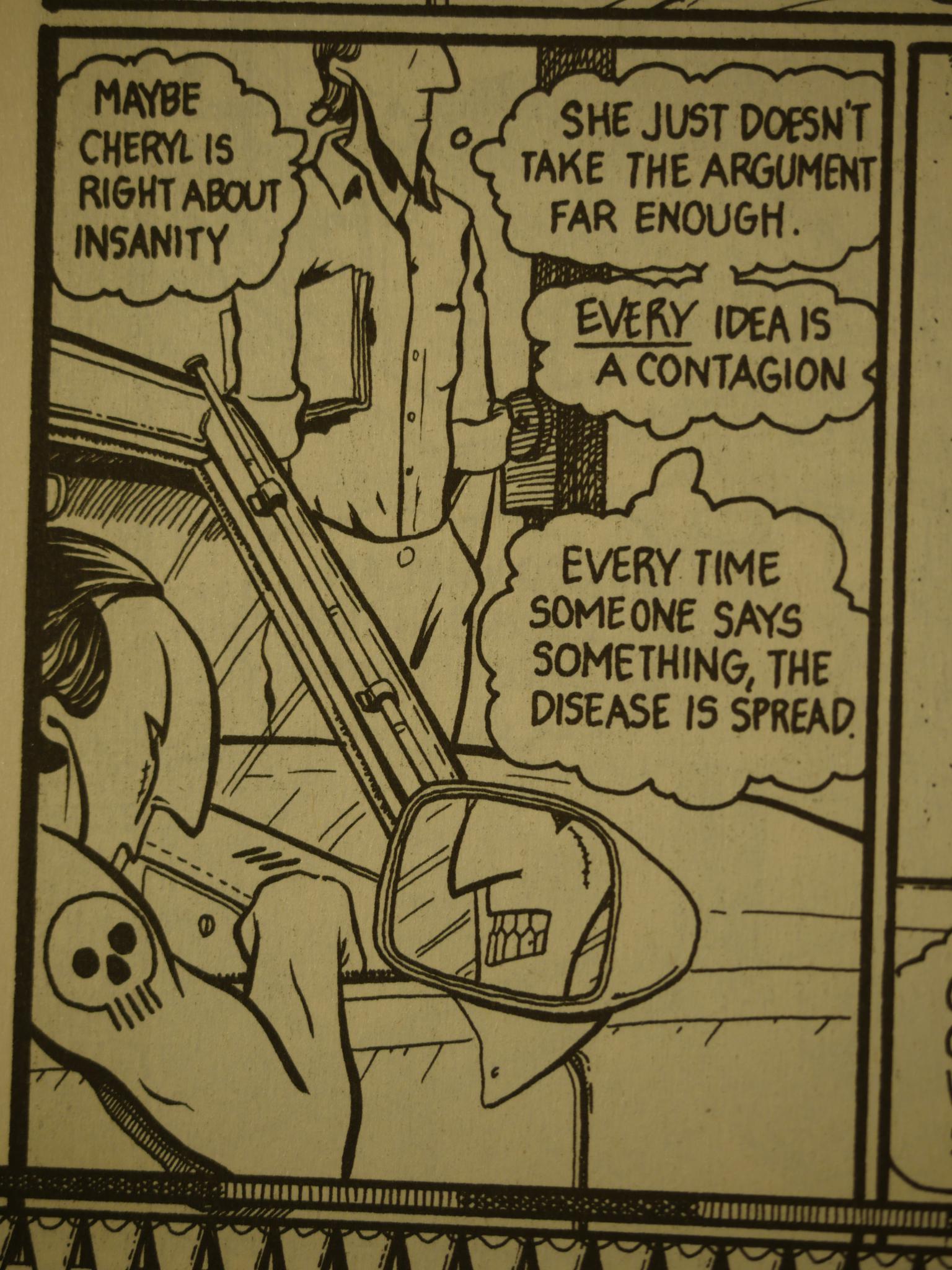 Kongsle's two pieces are more philosophical tales; the first is about insanity, while the second is about sincerity.
Neither seem to have published any comics before or after these two issues.
This post is part of the Fantagraphics Floppies series.