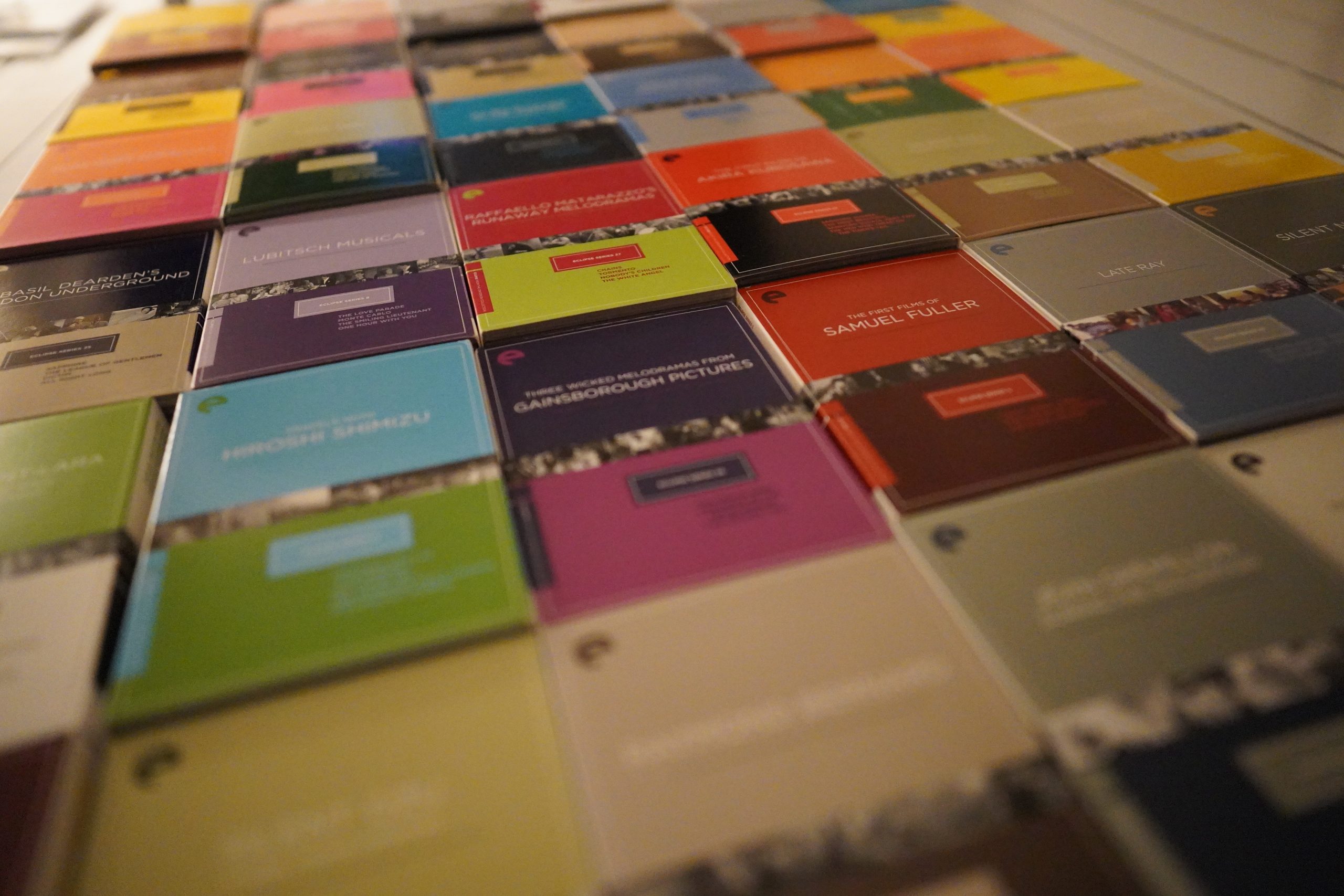 Left to my own devices, I'd just be watching science fiction movies and Bringing Up Baby. I find picking out films to watch (from my wall of unseen movies) being a somewhat annoying task — "which one of these stone cold quality films am I going to watch tonight?" — because there's no particular urgency about picking any of them.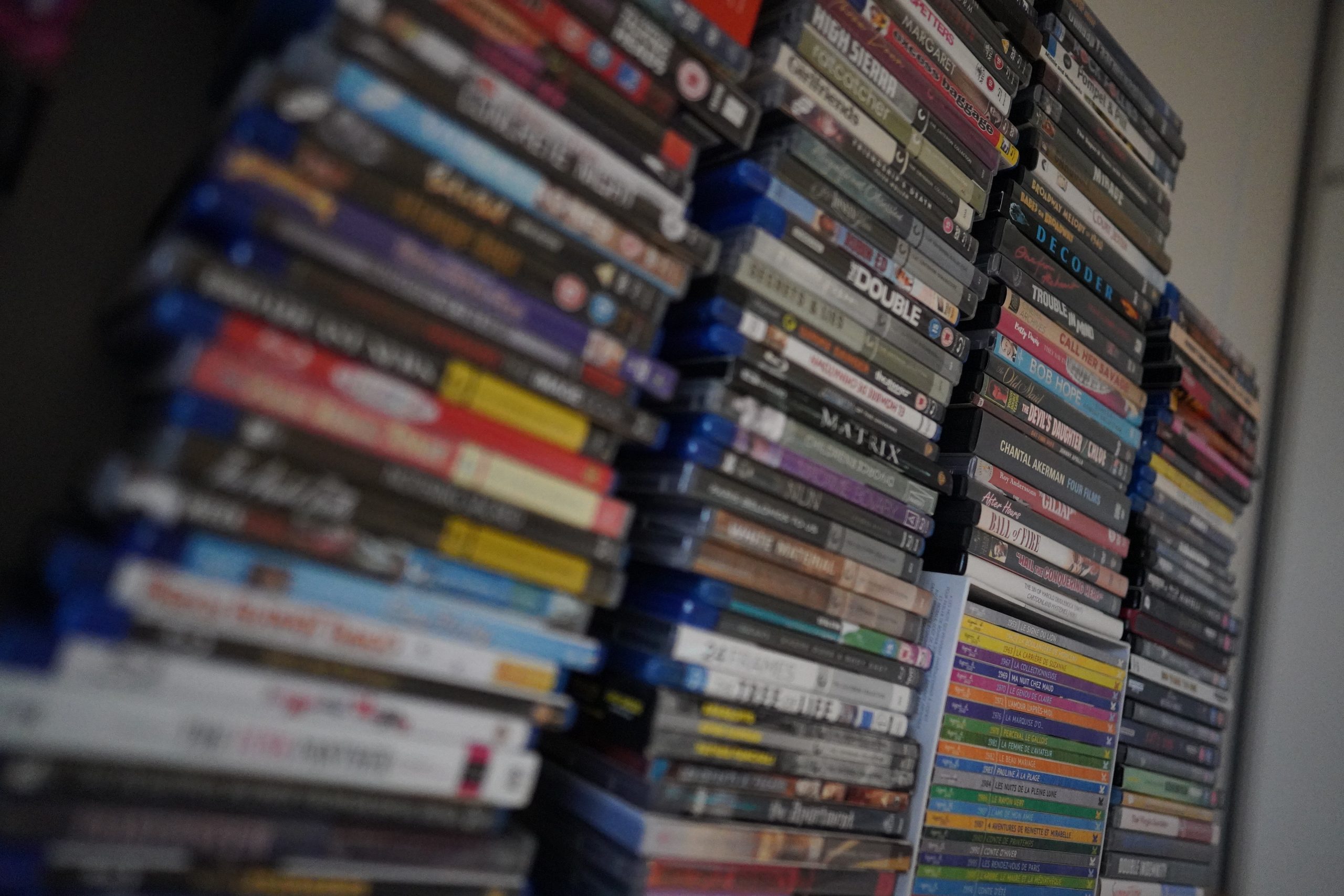 So I make up stupid challenges for myself to make myself watch stuff, and to avoid having to make decisions about what to watch. Sometimes that leads to really fun projects, like watching 87 Bergman Things or one film (and one cocktail) from every country on Earth. And sometimes this leads to watching all of the films in the Criterion Eclipse box sets, which was probably a mistake.
Let's back up a bit: What is the Eclipse series anyway? This is how the series presents itself:
Eclipse presents a selection of lost, forgotten, or overshadowed films in simple, affordable editions. Each series is a brief cinematheque retrospective for the adventurous home viewer.
The goal here is to make these films available, to make sure that Criterion's own work style doesn't contribute to the continuing unavailability of these films. Once our producers and restoration crew get started on a Criterion edition, the project takes on a life of its own. Months later, with a little luck, we'll have something really special to show for it, but at that rate we can't make a dent in the number of important unreleased films that we'd like people to be able to see.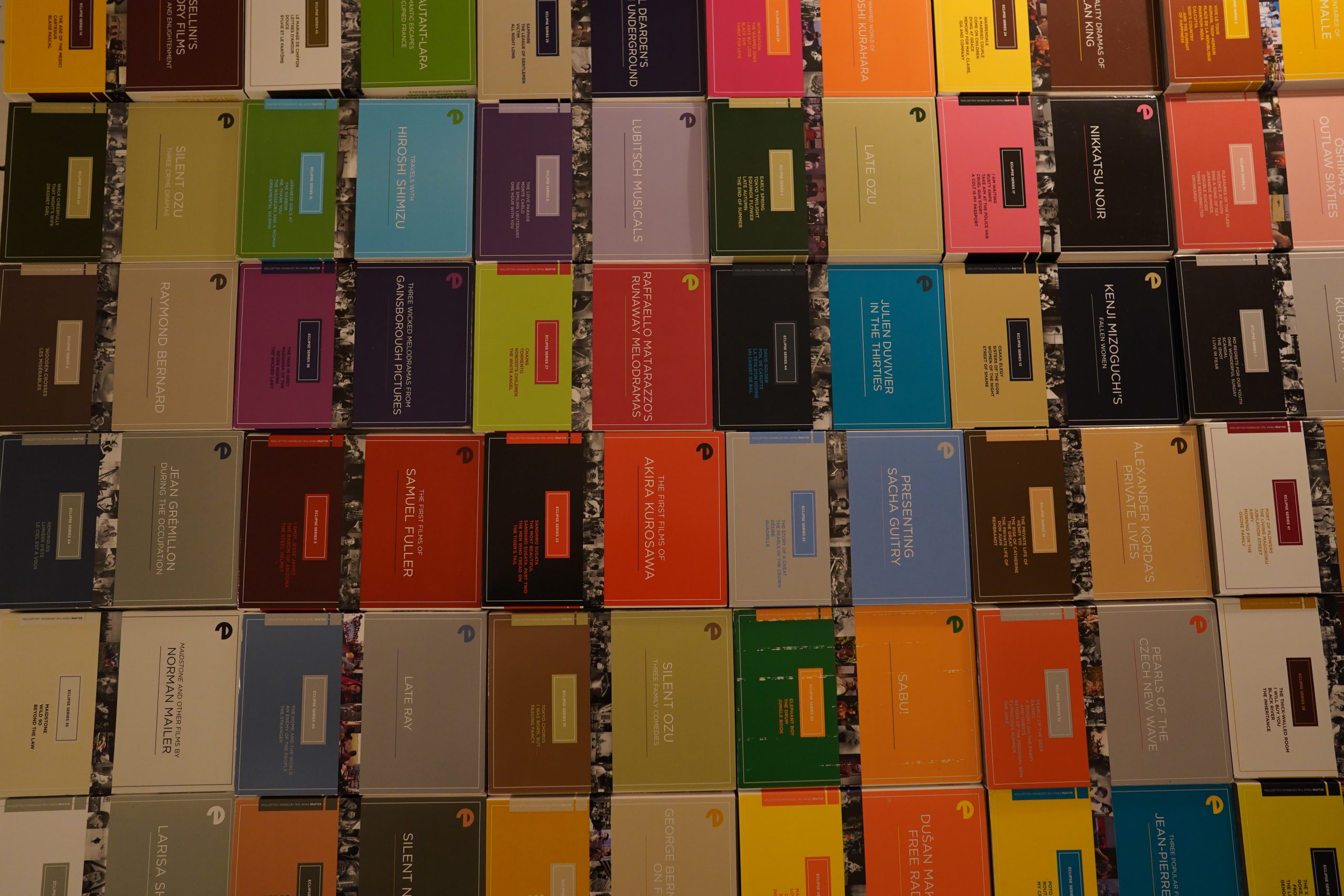 I.e., the films that are released in the main Criterion Collection have certain commercial restraints that doesn't allow more obscure pictures to get this treatment: Criterion pride themselves in releasing top-notch restorations, nice extras on the discs, and booklets with intelligent essays about the films.
I thought the Eclipse proposition sounded extremely attractive — I'd get to watch, I imagined, films that were too experimental, or just too wild, for the full Criterion job. But the following hints more at what the actual criteria for the Eclipse series seems to be:
The early films of Ingmar Bergman, the documentaries of Louis Malle—these are extraordinary and important films that are very hard to find outside the revival-house circuit. At the moment, you'll find more Mizoguchis in theaters (thanks to a traveling retrospective) than in the video store, and that's certainly also true for Naruse, Ozu, and Imamura. While Criterion is working on new special editions of individual pictures by all of these filmmakers, at a rate of maybe one or two a year, we'll never be able to represent the breadth of their bodies of work. Eclipse will help to fill that gap.
The clue here is "revival-house circuit".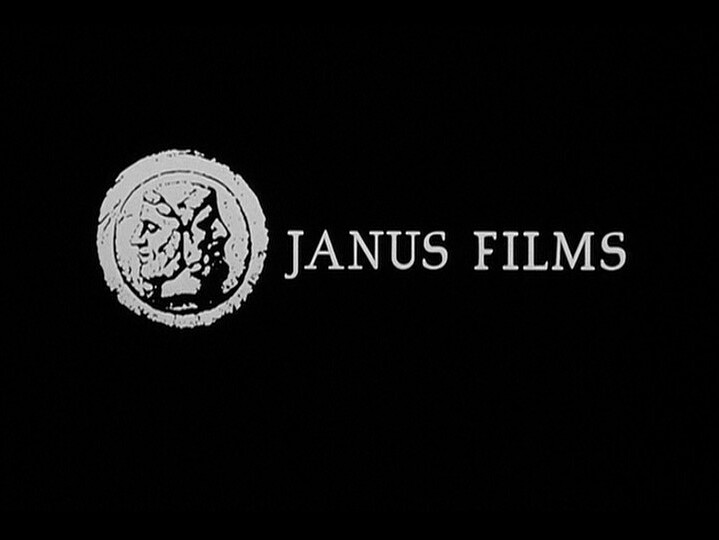 Criterion is owned by the same people that owns Janus Films, the premier distributor of films to the revival-house circuit. And Eclipse box sets are basically just a whole bunch of films that Janus already owns the US rights for.
(As far as I can tell. WAKE UP SHEEPLE)
Now, there's exceptions to this, but by my guesstimate, more than 90% of the Eclipse films are Janus Films.
There's nothing wrong with this! It's admirable that Criterion were looking at the cans of films they had the rights to and said "wouldn't it be nice if people could watch these at home, too?" That they were readily available for Criterion without haggling with rights holders is certainly a bonus, because they'd be free to act as curators for the box sets a lot more freely.
But this isn't exactly what I thought the series was, right?
The first three box sets are certainly very promising: Hefty sets from Bergman, Malle and Ozu. But… which films are in the sets? It's "Early Bergman", "The Documentaries of Louis Malle", and "Late Ozu".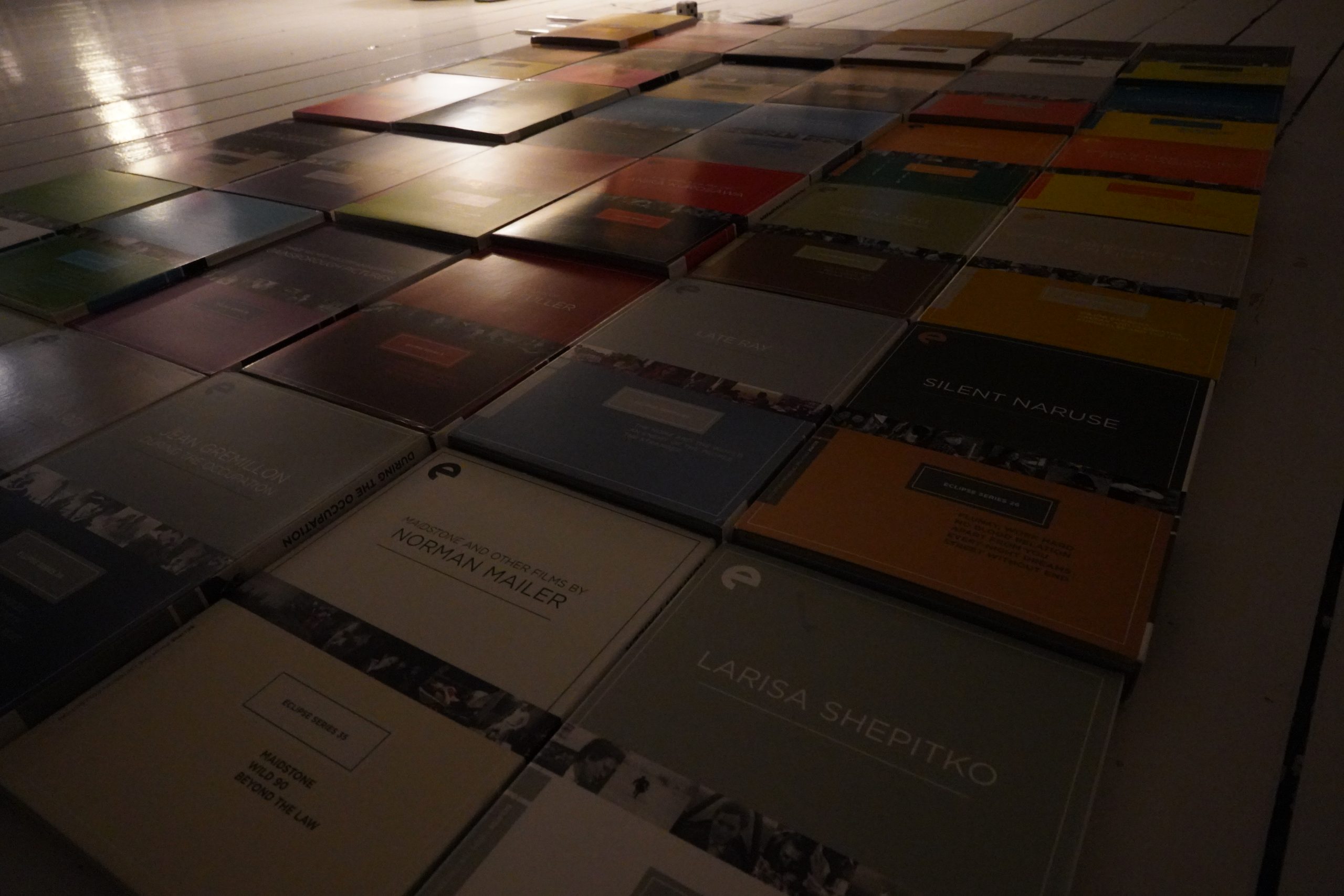 The Eclipse boxes are dominated by Japanese and French cinema (because that's Janus' thing), and can roughly be divided into these categories:
1) "Early/Late": Many directors (especially in the olden days where they were hired directly by a studio and didn't freelance) produced a bunch of not-so-great films before they become legends. Bergman, for instance, made nine non-essential (but not altogether bad, either) films before his first masterpiece. At the other end of the careers, many directors tend to lower their ambitions, and hand in some low stress productions. (Again, Bergman is a good example.) Some of these films can be great (which they are in the Ozu case), but many aren't.
2) Documentaries from filmmakers who are famous for other stuff: These can be interesting, or… not.
3) European commercial films that have gone out of fashion: There's a ton of popular films being made each year, but virtually all of them are forgotten within a few years — for good reasons. Watching cookie cutter romantic French 30s romantic comedies can be charming, but… time can be spent better doing basically anything else.
4) WWII films from the wrong side: Both occupied France and Japan had film industries during the war, and these films are mostly forgotten. And again, forgotten for good reasons: They were made under heavy censorship, and many have direct meddling by the war ministries — especially the Japanese wartime movies suffer from scenes where everybody bemoans evil influence from Europe. Furthermore, they were made during trying times, with tiny budgets, casts and technical crew, so they're not very ambitious.
5) Wild Japanese films from the 50s and 60s: Some of these films are brilliant, and some aren't, but this is definitely the must fun category.
6) Experimental cinema: The classics are already covered by Criterion proper, so we get more obscure stuff here. But that's fine — the experimental box sets were what I was most interested in, anyway.
Overall, I really wouldn't recommend anybody repeating this experiment. Of course there's a bunch of good films here, but the ratio is far too low, and I feel like I've wasted a lot of time on films that were of little interest, and I could have more profitably spent my time rewatching Bringing Up Baby a whole bunch of times instead.
Instead, if there's something that particularly interests you — for instance, if you're a Kurosawa fanatic, by all means buy the Early Kurosawa set (even if the films are pretty bad). People have different interests, right? And if you're really interested in a subject, you want to see it all, good and bad. At least I do.
I have only myself to blame! I chose, of my own free will, to buy all these sets and then watch them.
And there are some sets I would recommend: Agnès Varda in California, When Horror Came to Shochiku, Late Ozu, Chantal Akerman in the Seventies… and perhaps The Warped World of Koreyoshi Kurahara, which was pretty memorable.
And somewhat interestingly — three films from these box sets entered the Sight & Sound Top 100 this year: Daisies, News From Home and The Ascent.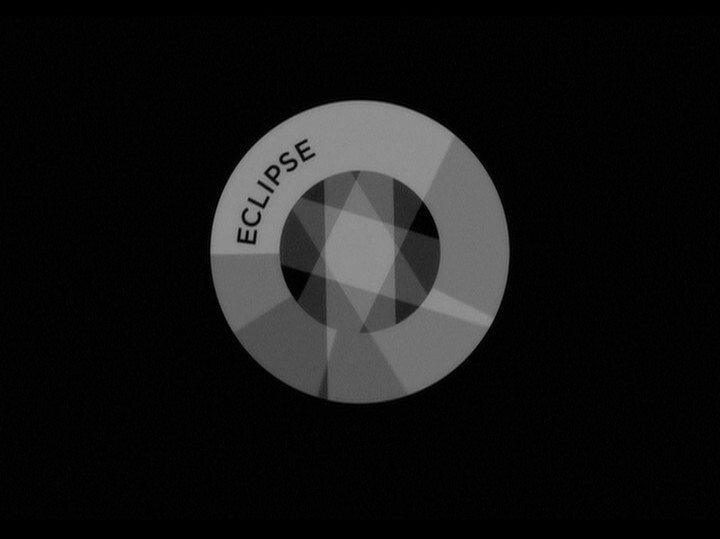 So, below's the list of films — note that I didn't watch all of the box sets for this series, because I'd seen some of them before I started. I think that out of the 46 box sets, the list below lacks four of them: The Bergman, the two Kaurismäkis, and the Akerman sets.
Hm… oh! I also missed the Carlos Saura box set! I failed! I only watched about 160 of these films! Sorry.
The Love Parade
Ernst Lubitsch
1929
Monte Carlo
Ernst Lubitsch
1930
朗かに歩め
(Walk Cheerfully)
Yasujirô Ozu
1930
その夜の妻
(That Night's Wife)
Yasujirô Ozu
1930
David Golder
Julien Duvivier
1931
The Smiling Lieutenant
Ernst Lubitsch
1931
東京の合唱
(Tokyo Chorus)
Yasujirô Ozu
1931
生さぬ仲
(No Blood Relation)
Mikio Naruse
1931
Poil de Carotte
Julien Duvivier
1932
One Hour With You
George Cukor, Ernst Lubitsch
1932
Les Croix de Bois
(Wooden Crosses)
Raymond Bernard
1932
大人の見る絵本
(I Was Born, But…)
Yasujirô Ozu
1932
腰弁頑張れ
(Flunky, Work Hard!)
Mikio Naruse
1932
La tête d'un homme
Julien Duvivier
1933
出来ごころ
(Passing Fancy)
Yasujirô Ozu
1933
非常線の女n
(Dragnet Girl)
Yasujirô Ozu
1933
The Private Life of Henry VIII
Alexander Korda
1933
港の日本娘
(Japanese Girls at the Harbor)
Hiroshi Shimizu
1933
夜ごとの夢
(Every-Night Dreams)
Mikio Naruse
1933
君と別れて
(Apart From You)
Mikio Naruse
1933
The Private Life of Don Juan
Alexander Korda
1934
The Rise of Catherine the Great
Paul Czinner
1934
限りなき舗道
(Street Without End)
Mikio Naruse
1934
Munkbrogreven
(The Count of the Old Town)
Edvin Adolphson, Sigurd Wallén
1935
Valborgsmässoafton
(Walpurgis Night)
Gustaf Edgren
1935
Intermezzo
Gustaf Molander
1936
Le roman d'un tricheur
(The Story of a Cheat)
Sacha Guitry
1936
Rembrandt
Alexander Korda
1936
有りがたうさん
(Mr. Thank You)
Hiroshi Shimizu
1936
祇園の姉妹
(Sisters of the Gion)
Kenji Mizoguchi
1936
浪華悲歌
(Osaka Elegy)
Kenji Mizoguchi
1936
Un carnet de bal
Julien Duvivier
1937
Les Perles de la couronne
(The Pearls of the Crown)
Sacha Guitry
1937
Désiré
Sacha Guitry
1937
Elephant Boy
(Elephant Boy. Robert J)
Flaherty and Zoltán Korda
1937
Dollar
Gustaf Molander
1938
En kvinnas ansikte
(A Woman's Face)
Gustaf Molander
1938
Quadrille
Sacha Guitry
1938
The Drum
Zoltan Korda
1938
按摩と女
(The Masseurs and a Woman)
Hiroshi Shimizu
1938
Major Barbara
Gabriel Pascal
1941
Remorques
(Stormy Waters)
Jean Grémillon
1941
簪
(Ornamental Hairpin)
Hiroshi Shimizu
1941
Jungle Book
Zoltan Korda
1942
La mariage de Chiffon
Claude Autant-Lara
1942
Lettres d'amour
Claude Autant-Lara
1942
The Man in Grey
Leslie Arliss
1943
花咲く港
(Port of Flowers)
Keisuke Kinoshita
1943
生きてゐる孫六
(The Living Magoroku)
Keisuke Kinoshita
1943
Douce
Claude Autant-Lara
1943
姿三四郎
(Sanshiro Sugata)
Akira Kurosawa
1943
Lumière d'été
(Summer Light)
Jean Grémillon
1943
歓呼の町
(Jubilation Street)
Keisuke Kinoshita
1944
陸軍
(Army)
Keisuke Kinoshita
1944
一番美しく
(The Most Beautiful)
Akira Kurosawa
1944
La ciel est à vous
(The Woman Who Dared)
Jean Grémillon
1944
Madonna of the Seven Moons
Arthur Crabtree
1945
The Wicked Lady
Leslie Arliss
1945
Caesar and Cleopatra
Gabriel Pascal
1945
虎の尾を踏む男達
(The Men Who Tread on the Tiger's Tail)
Akira Kurosawa
1945
續姿三四郎
(Sanshiro Sugata, Part Two)
Akira Kurosawa
1945
わが青春に悔なし
(No Regrets For Our Youth)
Akira Kurosawa
1946
大曾根家の朝
(Morning for the Osone Family)
Keisuke Kinoshita
1946
Sylvie et le Fantôme
Claude Autant-Lara
1946
素晴らしき日曜日
(One Wonderful Sunday)
Akira Kurosawa
1947
夜の女たち
(Women of the Night)
Kenji Mizoguchi
1948
I Shot Jesse James
Samuel Fuller
1949
Catene
(Chains)
Raffaello Matarazzo
1949
The Baron of Arizona
Samuel Fuller
1950
Tormento
Raffaello Matarazzo
1950
醜聞 スキャンダル
(Scandal)
Akira Kurosawa
1950
The Steel Helmet
Samuel Fuller
1951
I figli di nessuno
(Nobody's Children)
Raffaello Matarazzo
1951
白痴
(The Idiot)
Akira Kurosawa
1951
Androcles and the Lion
Chester Erskine
1952
L'angelo bianco
(The White Angel)
Raffaello Matarazzo
1955
生きものの記録
(I Live In Fear)
Akira Kurosawa
1955
壁あつき部屋
(The Thick-Walled Room)
Masaki Kobayashi
1956
あなた買います
(I Will Buy You)
Masaki Kobayashi
1956
早春
(Early Spring)
Yasujirô Ozu
1956
赤線地帯
(Street of Shame)
Kenji Mizoguchi
1956
俺は待ってるぜ
(I Am Waiting)
Koreyoshi Kurahara
1957
黒い河
(Black River)
Masaki Kobayashi
1957
東京暮色
(Tokyo Twilight)
Yasujirô Ozu
1957
錆びたナイフ
(Rusty Knife)
Toshio Masuda
1958
彼岸花
(Equinox Flower)
Yasujirô Ozu
1958
Sapphire
Basil Dearden
1959
The League of Gentlemen
Basil Dearden
1960
ある脅迫
(Intimidation)
Koreyoshi Kurahara
1960
狂熱の季節
(The Warped Ones)
Koreyoshi Kurahara
1960
'十三号待避線'より その護送車を狙え
(Take Aim At The Police Van)
Seijun Suzuki
1960
秋日和
(Late Autumn)
Yasujirô Ozu
1960
小早川家の秋
(The End of Summer)
Yasujirô Ozu
1961
All Night Long
Basil Dearden
1962
憎いあンちくしょう
(I Hate But Love)
Koreyoshi Kurahara
1962
Vive le Tour!
Louis Malle
1962
からみ合い
(The Inheritance)
Masaki Kobayashi
1962
Babo 73
Robert Downey Sr
1964
黒い太陽
(Black Sun)
Koreyoshi Kurahara
1964
拳銃残酷物語
(Cruel Gun Story)
Takumi Furukawa
1964
悦楽
(Pleasures of the Flesh)
Nagisa Ôshima
1965
Perličky na dně
(Pearls of the Deep)
Vera Chytilová, Jaromil Jires, Jirí Menzel, Jan Nemec, Evald Schorm
1965
Čovek nije ptica
(Man is Not a Bird)
Dušan Makavejev
1965
白昼の通り魔
(Violence at Noon)
Nagisa Ôshima
1966
Qui êtes-vous, Polly Maggoo?
(Who Are You, Polly Maggoo?)
William Klein
1966
Chafed Elbows
Robert Downey Sr
1966
Sedmikrásky
(Daisies)
Vera Chytilová
1966
愛の渇き
(Thirst For Love)
Koreyoshi Kuraharai
1966
Крылья
(Wings)
Larisa Shepitko
1966
O slavnosti a hostech
(A Report on the Party and Guests)
Jan Němec
1966
日本春歌考
(Sing a Song of Sex)
Nagisa Ôshima
1967
無理心中日本の夏
(Japanese Summer: Double Suicide)
Nagisa Ôshima
1967
Warrendale
Allan King
1967
Uncle Yanco
Agnès Varda
1967
宇宙大怪獣ギララ
(The X From Outer Space)
Kazui Nihonmatsu
1967
Návrat ztraceného syna
(Return of the Prodigal Son)
Evald Schorm
1967
拳銃は俺のパスポート
(A Colt Is My Passport)
Takashi Nomura
1967
Ljubavni slučaj ili tragedija službenice P.T.T.
(Love Affair, or The Case of the Missing Switchboard Operator)
Dušan Makavejev
1967
帰って来たヨッパライ
(Three Resurrected Drunkards)
Nagisa Ôshima
1968
Black Panthers
Agnès Varda
1968
吸血鬼ゴケミドロ
(Goke, Body Snatcher From Hell)
Hajime Satô
1968
吸血髑髏船
(The Living Skeleton)
Hiroki Matsuno
1968
昆虫大戦争
(Genocide)
Kazui Nihonmatsu
1968
Mr. Freedom
William Klein
1968
No More Excuses
Robert Downey Sr
1968
Rozmarné léto
(Capricious Summer)
Jirí Menzel
1968
Beyond the Law
Norman Mailer
1968
Wild 90
Norman Mailer
1968
Nevinost bez zaštite
(Innocence Unprotected)
Dušan Makavejev
1968
A Married Couple
Allan King
1969
Lions Love (… and Lies)
(Lions Love… and Lies)
Agnés Varda
1969
Liebe ist kälter als der tod
(Love is Colder than Death)
Rainer Werner Fassbinder
1969
Katzelmacher
Rainer Werner Fassbinder
1969
Putney Swope
Robert Downey Sr
1969
Žert
(The Joke)
Jaromil Jires
1969
Calcutta
Louis Malle
1969
L'inde fantome
(Phantom India)
Louis Malle
1969
Götter der Pest
(Gods of the Plague)
Rainer Werner Fassbinder
1970
Der amerikanische Soldat
(The American Soldier)
Rainer Werner Fassbinder
1970
Maidstone
Norman Mailer
1970
Warnung vor einer heiligen Nutte
(Beware of a Holy Whore)
Rainer Werner Fassbinder
1971
L'età di Cosimo de Medici
(The Age of the Medici)
Roberto Rossellini
1972
Blaise Pascal
Roberto Rossellini
1972
Come On Children
Allan King
1973
Humain, trop humain
(Human, all too human)
Louis Malle
1973
Place de la République
Louis Malle
1974
Cartesius
Roberto Rossellini
1974
Two Tons of Turquoise To Taos Tonight
Robert Downey Sr
1975
Le Couple Témoin
(The Model Couple)
William Klein
1977
Восхождение
(The Ascent)
Larisa Shepitko
1977
Poto and Cabengo
Jean-Pierre Gorin
1979
Mur Murs
Agnès Varda
1980
Documenteur
Agnès Varda
1981
ঘরে-বাইরে
(The Home and the World)
Satyajit Ray
1984
God's Country
Louis Malle
1985
… and the pursuit of happiness
Louis Malle
1986
Routine Pleasures
Jean-Pierre Gorin
1986
গণশত্রু
(An Enemy of the People)
Satyajit Ray
1989
আগন্তুক
(The Stranger)
Satyajit Ray
1991
My Crasy Life
Jean-Pierre Gorin
1992