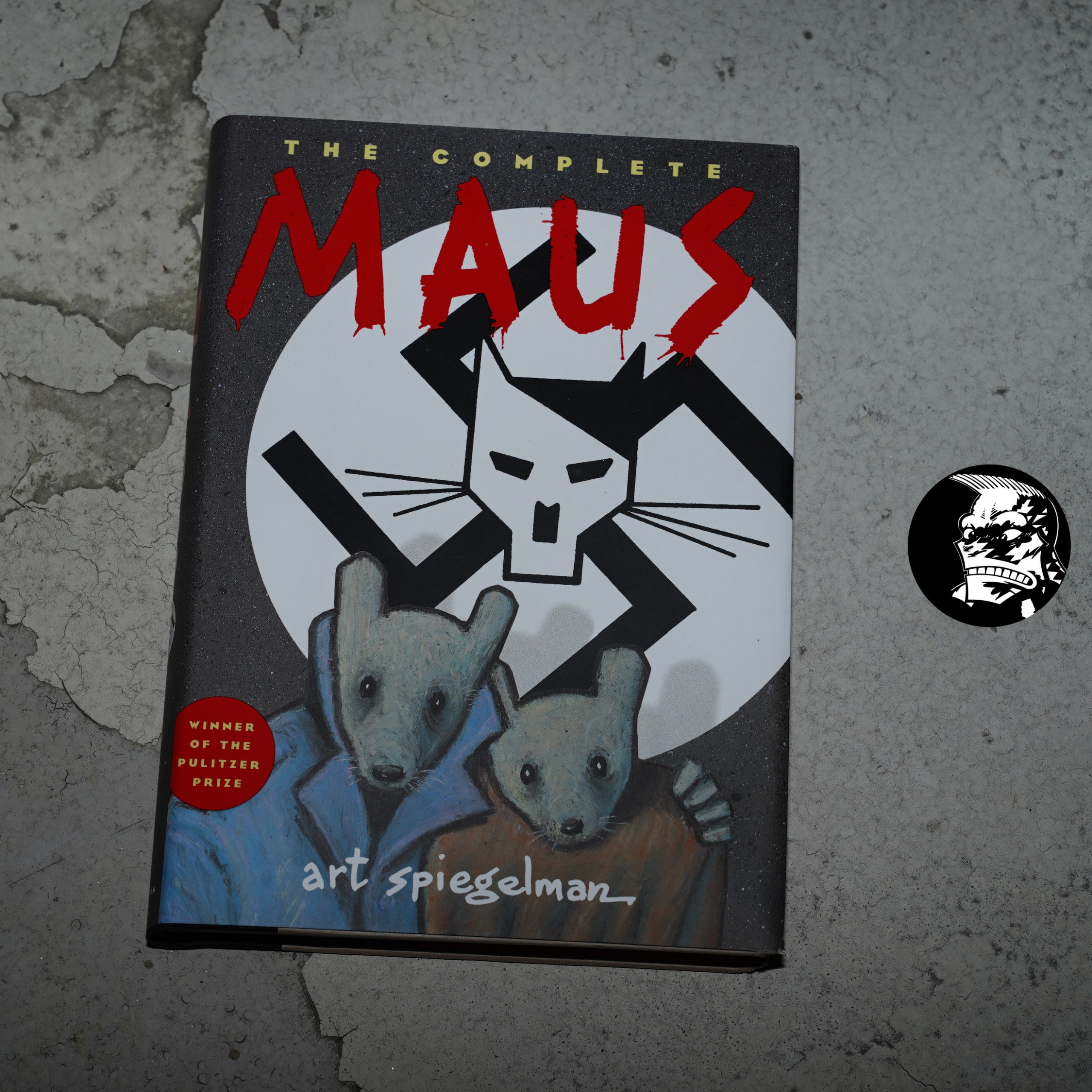 The Complete Maus by Art Spiegelman (173x240mm)
If you've following this blog series, you may be asking yourself — "didn't that guy already talk about Maus? Excessively?" Yes, I have like a lot.
So I don't quite know why I bought this edition now — I think it just popped up (because of the banning thing) and I may have been thinking that it'd be nice to have a complete hardback edition?
I was also wondering whether they'd spruced it up a bit since the paperback edition back in the early noughties, or perhaps added an introduction by Stan Lee ("again with the mice!") or had a redesign by Chip Kidd or a new afterword by Michael Chabon. Something horrible like that.
I don't actually recall any of this — I was really surprised when it showed up in the latest shipment of comics from over the pond.
But since I've got it, let's just take a look at it?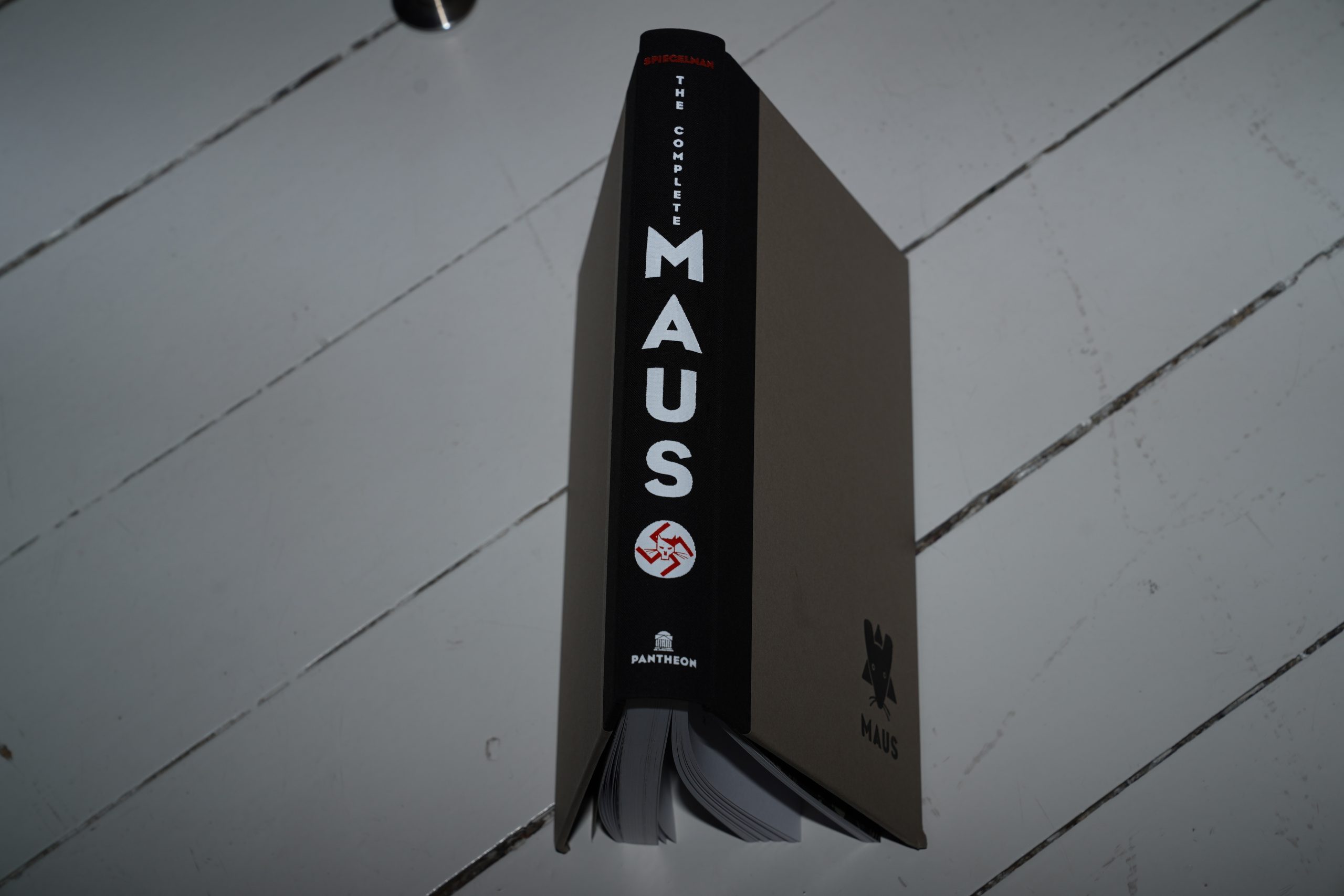 The book is very handsome and sturdy. And, *phew*, no redesign, and absolutely no additional texts. It's just as devastating a reading experience as ever.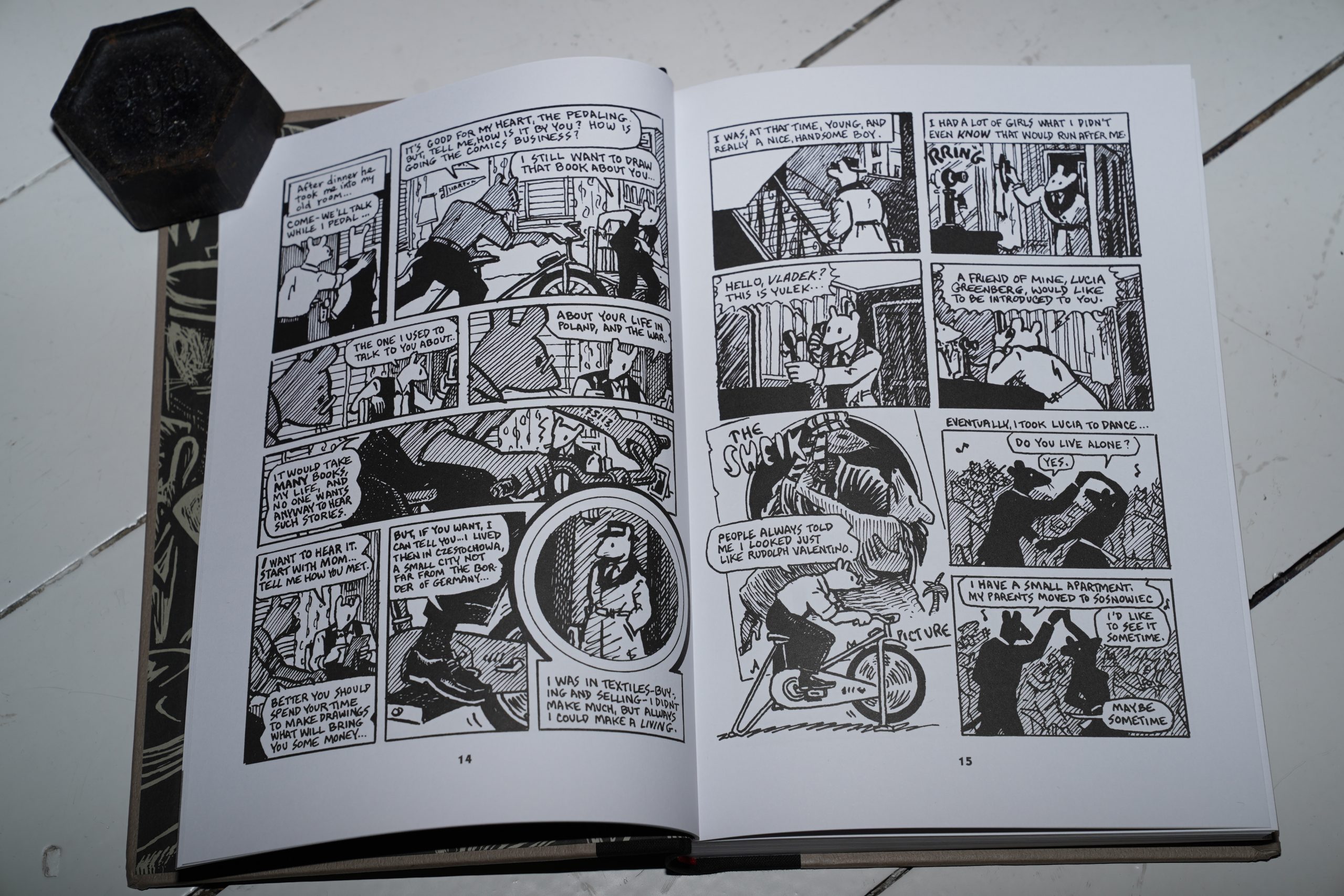 It's printed on matte paper, and looks really good.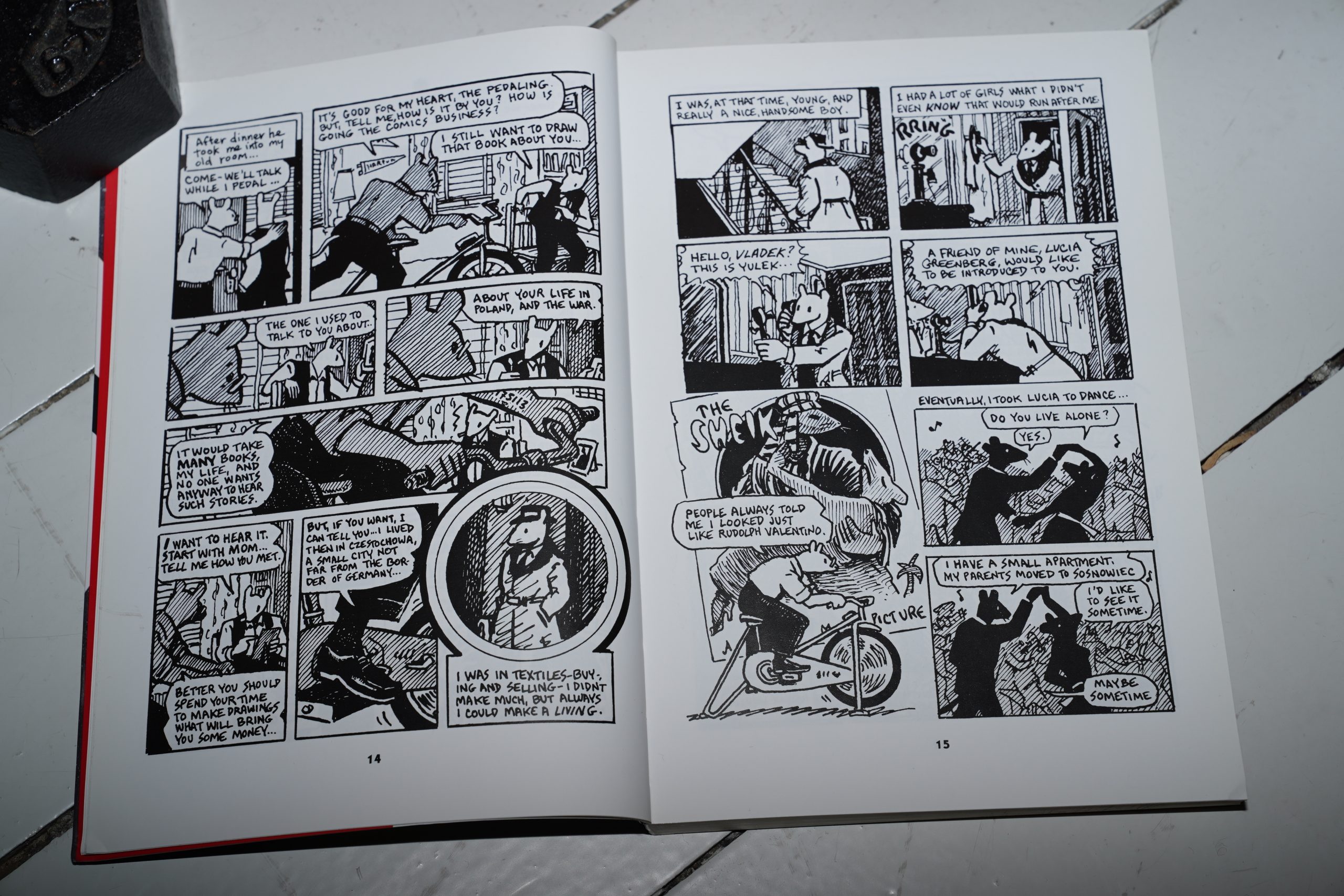 The other complete edition I have, the paperback from 2002, uses shiny, non-absorbent paper, which makes the artwork look really sharp… but also kind of incongruous?
So this may be the best edition of Maus I have, and I'm happy I bought it anyway.
And… I don't think I've got anything further to say about Maus that I haven't already, so I think I'll just stop there.
And this is the final post in the Punk Comix mini bonus track section (but I may do further posts in the future if I happen upon some other books from this generation that are interesting).
This blog post is part of the Punk Comix series.