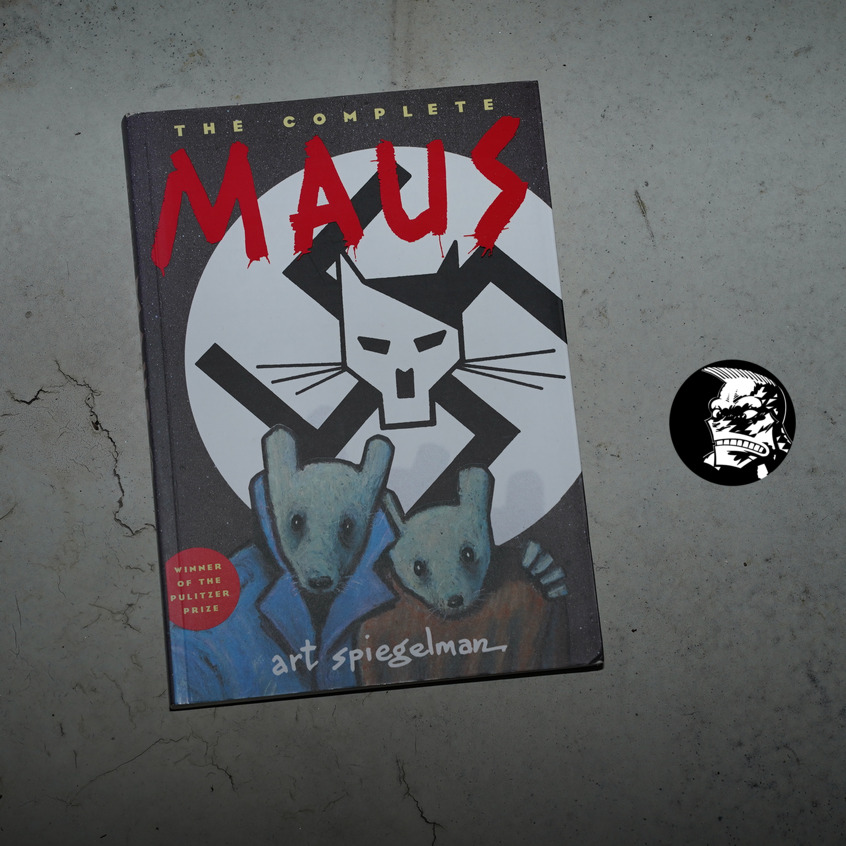 The Complete Maus by Art Spiegelman (163x232mm)
I've already talked about Maus in this blog series, so I'm not going to go over all that again. But I happen to have the collected edition (in addition to the I and II books), so I thought I'd just have a quick peek and see how they're printing it these days. (Well, OK, about a decade ago, I guess?)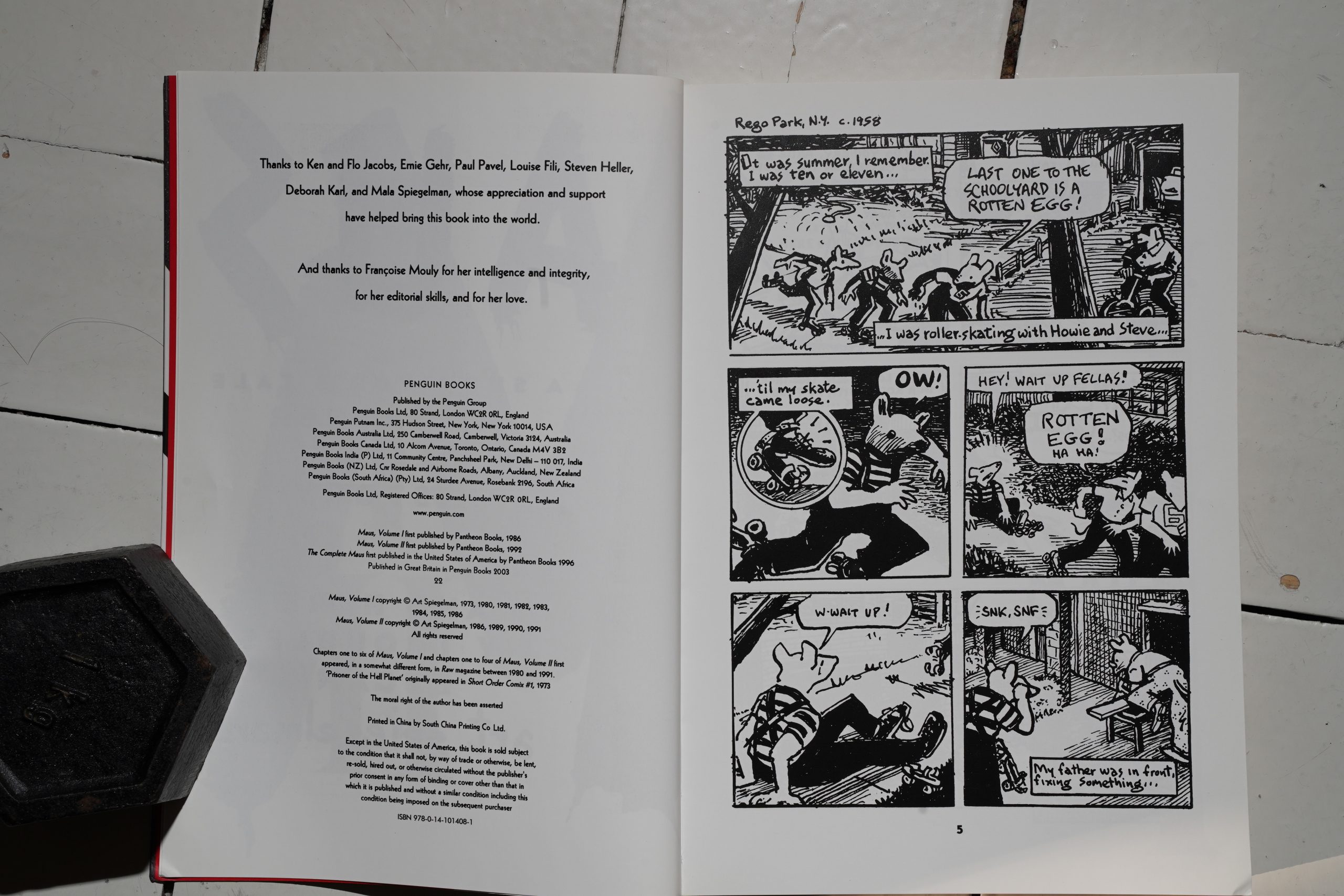 This edition is from 2003, but this is apparently the 22nd (!) printing. And that's only the collected edition.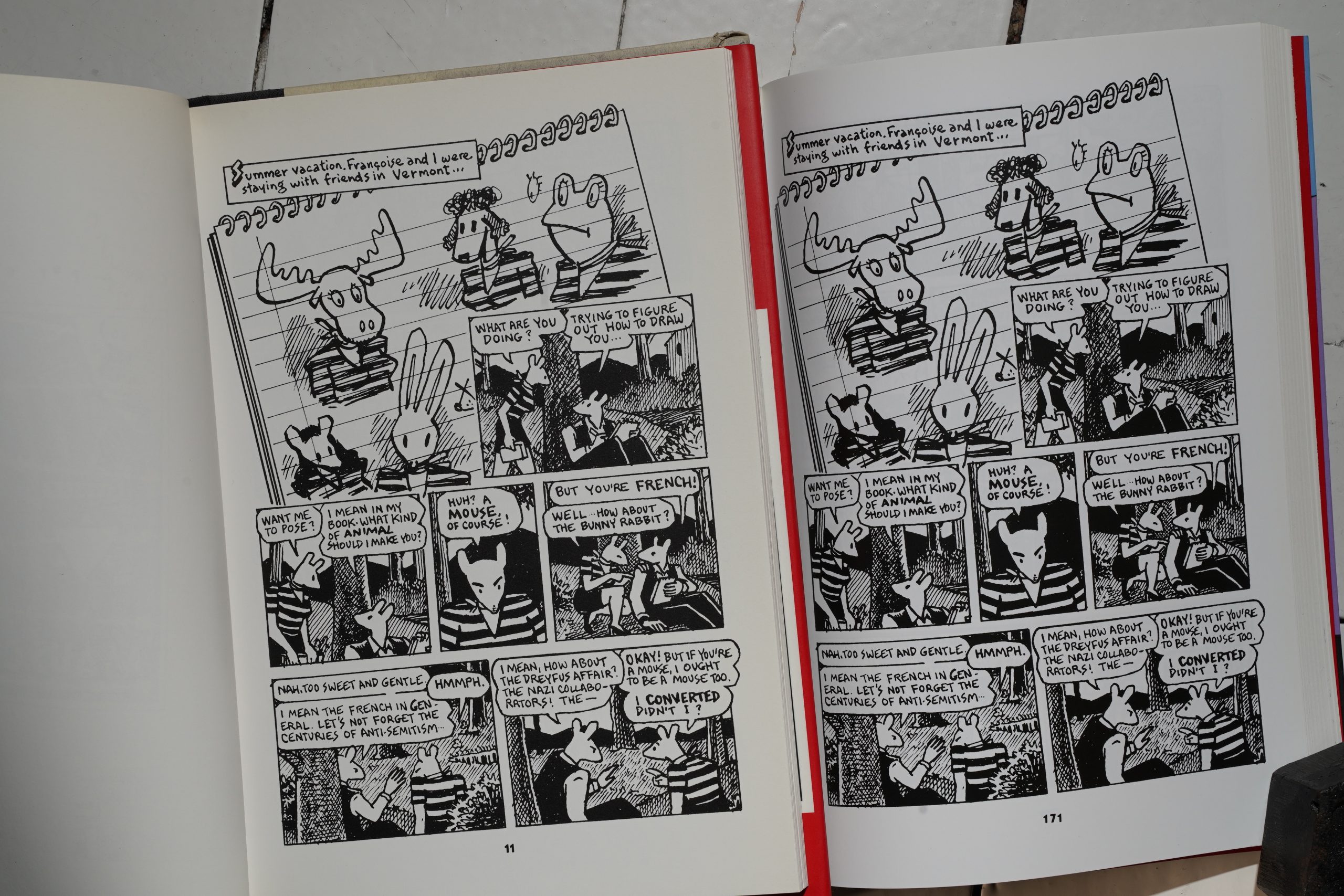 Comparing it with the first printing of Maus II, it looks like the printing plates are getting worn or something. (Collected edition to the right.) The collected edition is on shiny paper while the original is on matte, so you'd expect to be able to see more details, but instead it looks like you've got ink bleeding into the white areas.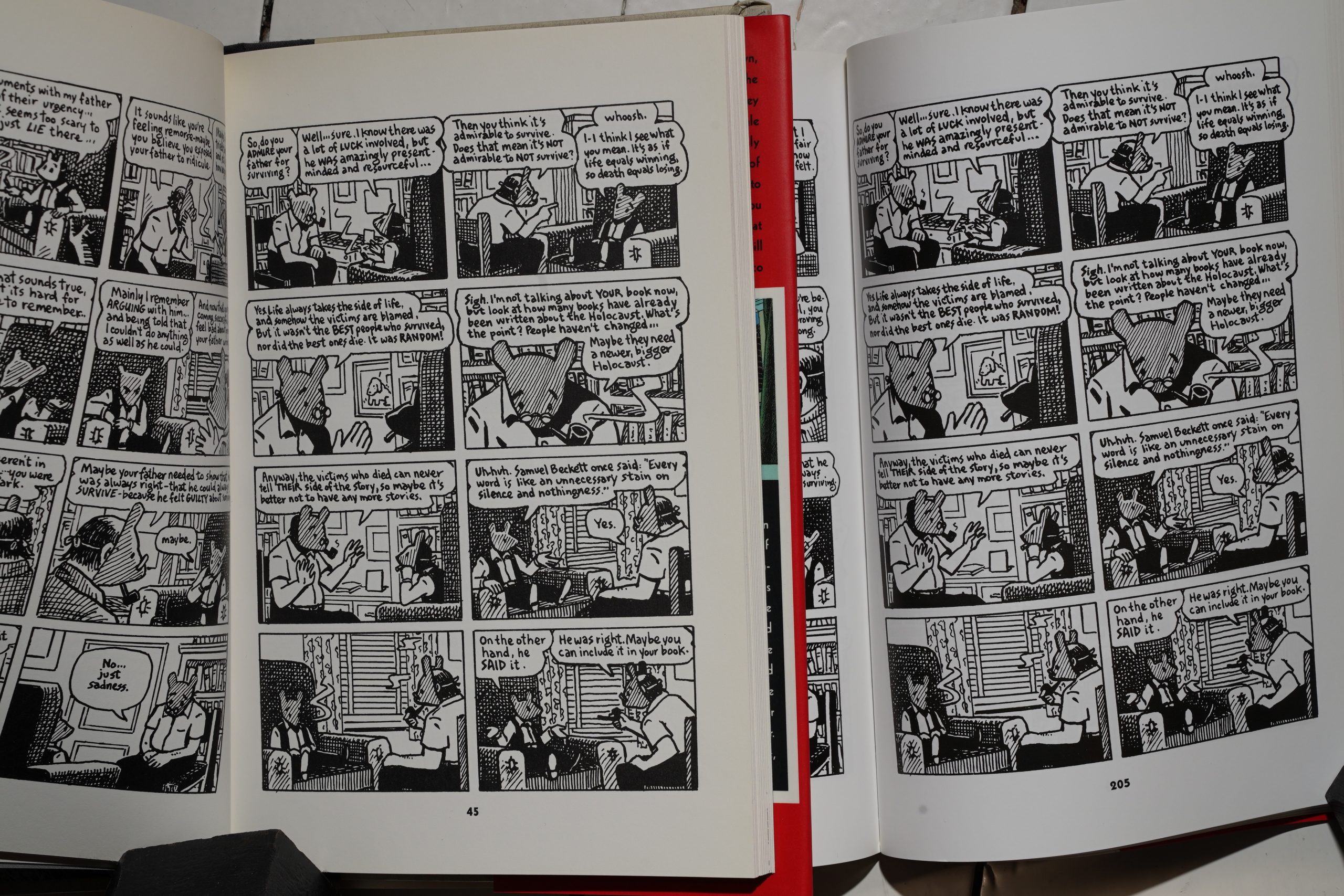 It's not very noticeable, though — it's still quite nice, but… why the shiny paper? It just seems… wrong aesthetically.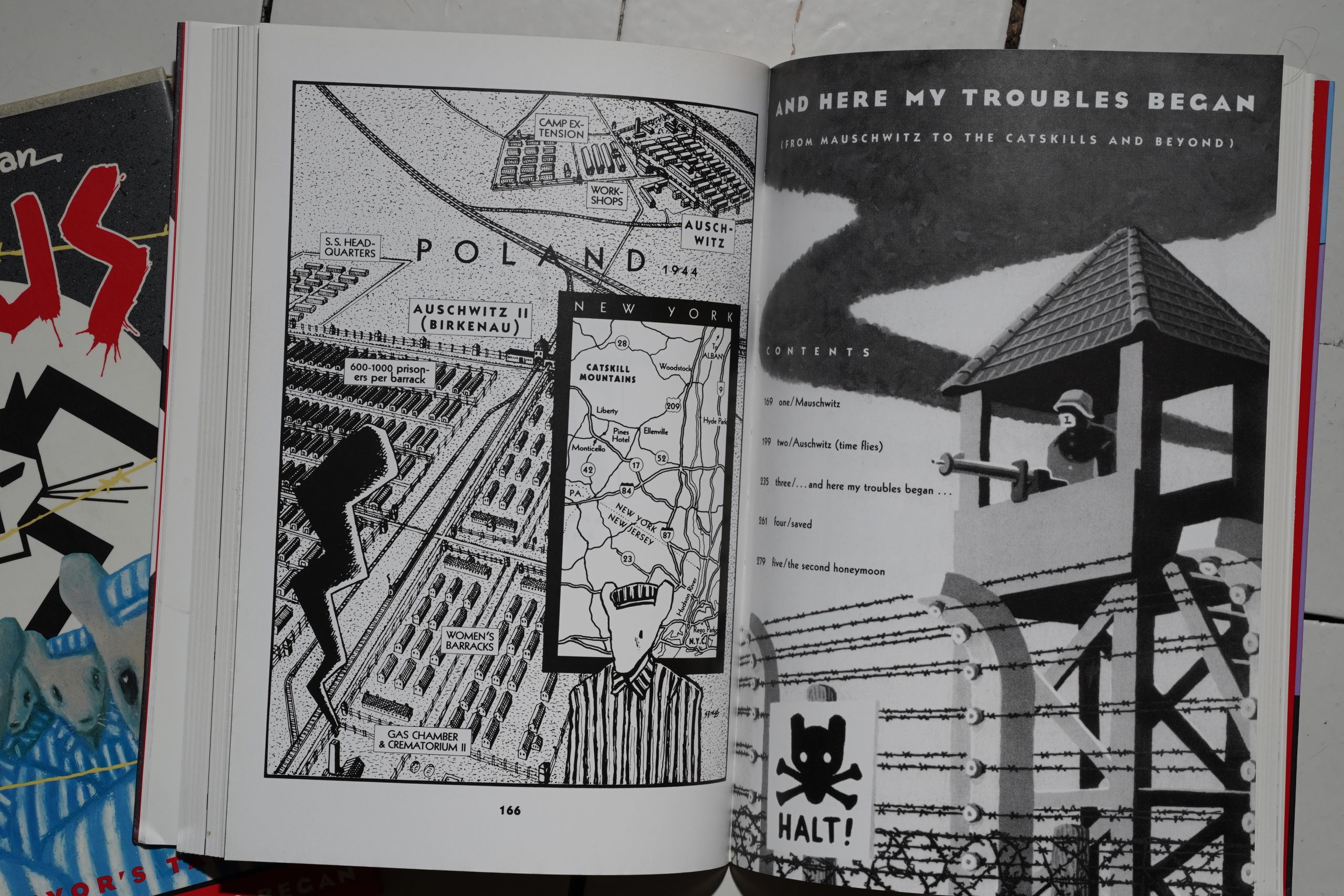 The collected edition doesn't look edited in any way — it's just a facsimile edition or something.
Anyway. Wasn't that interesting! No? Darn.
This blog post is part of the Punk Comix series.