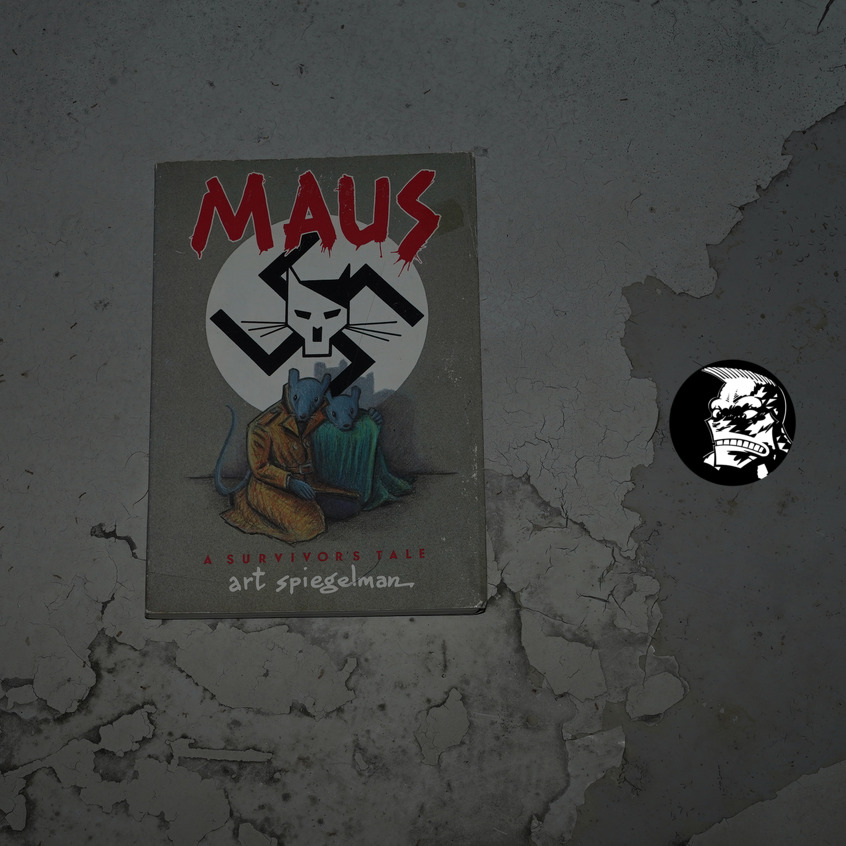 Maus: A Survivor's Tale by Art Spiegelman (158x229mm)
So how many editions of this book does a body need? I talked about this book in this blog post, but I've never actually seen a copy of the original edition before, and when I happened upon a cheap copy on the ebays, I couldn't help myself. (I'm not addicted to buying copies of Maus! I can stop whenever I want!)
But now that I've got it, I wanted to see whether Spiegelman has revised it any…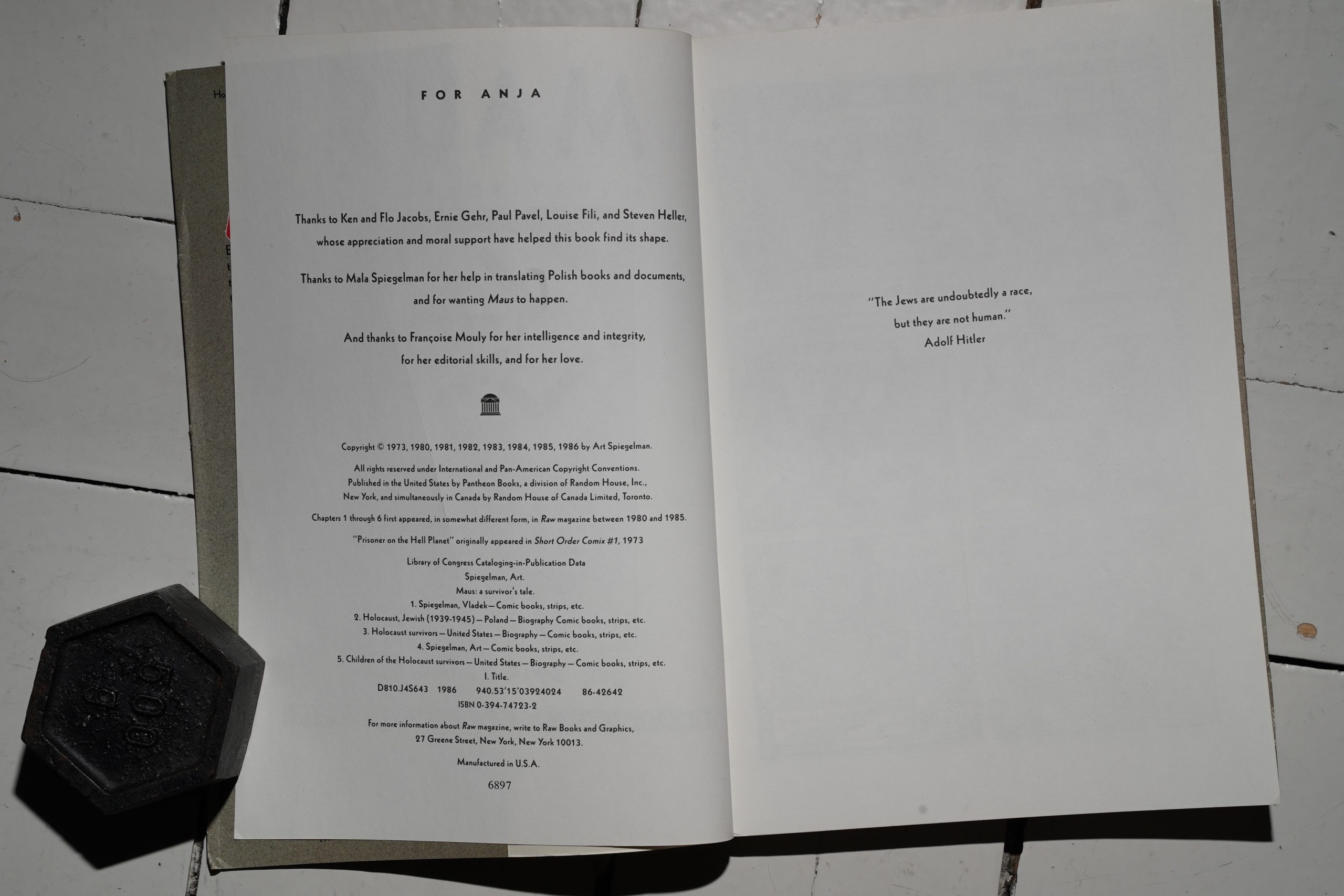 So it looks like I've got the seventh printing here. Since a new edition was published around 1990 (difficult to google), it means that (at minimum) there was a new printing every year after this book was published.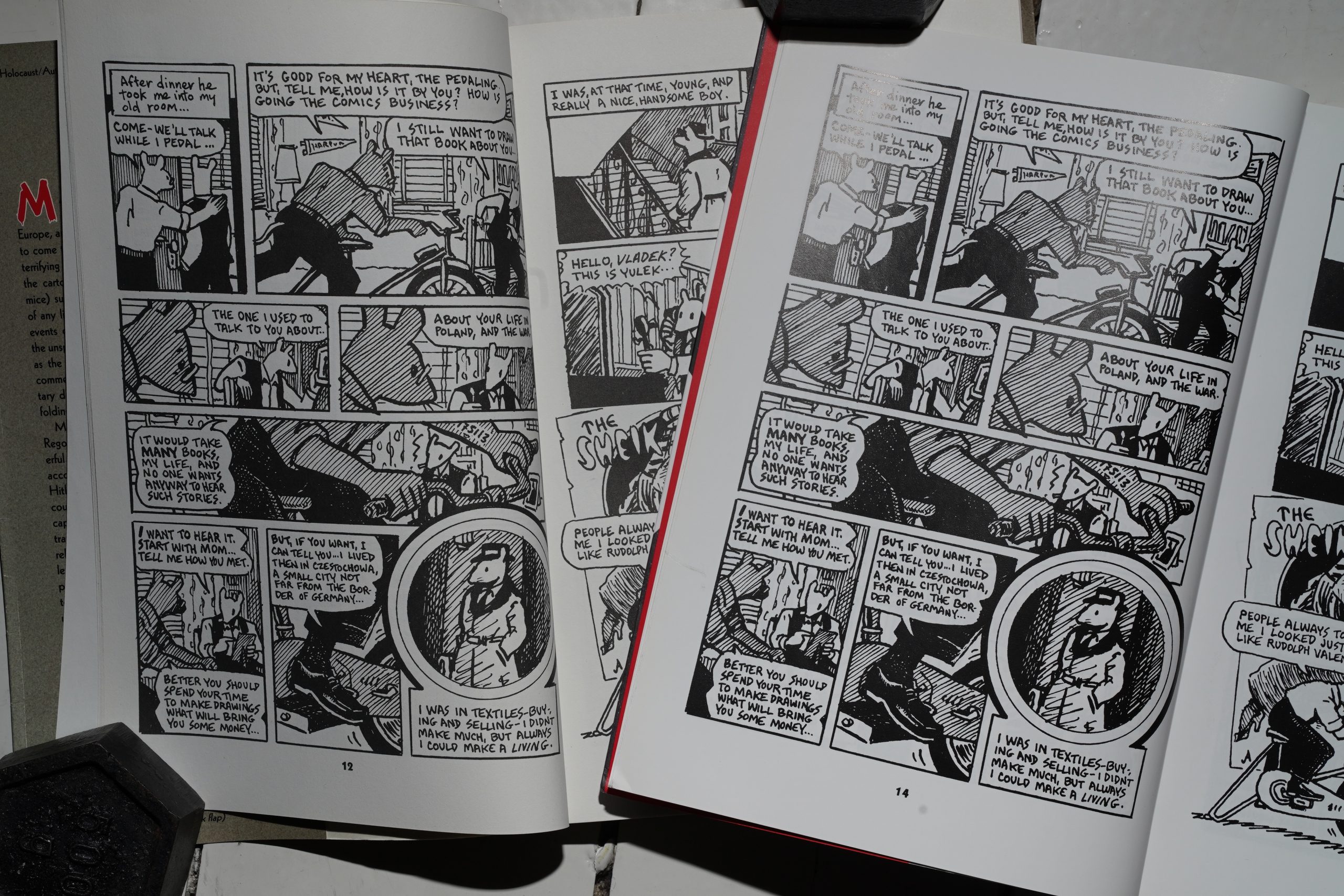 Comparing this edition with the collected edition, it doesn't look like Spiegelman did any revisions between this one and the subsequent editions. (The first chapters were completely redrawn before this edition was published — these pages in the Raw booklets look quite a lot scratchier).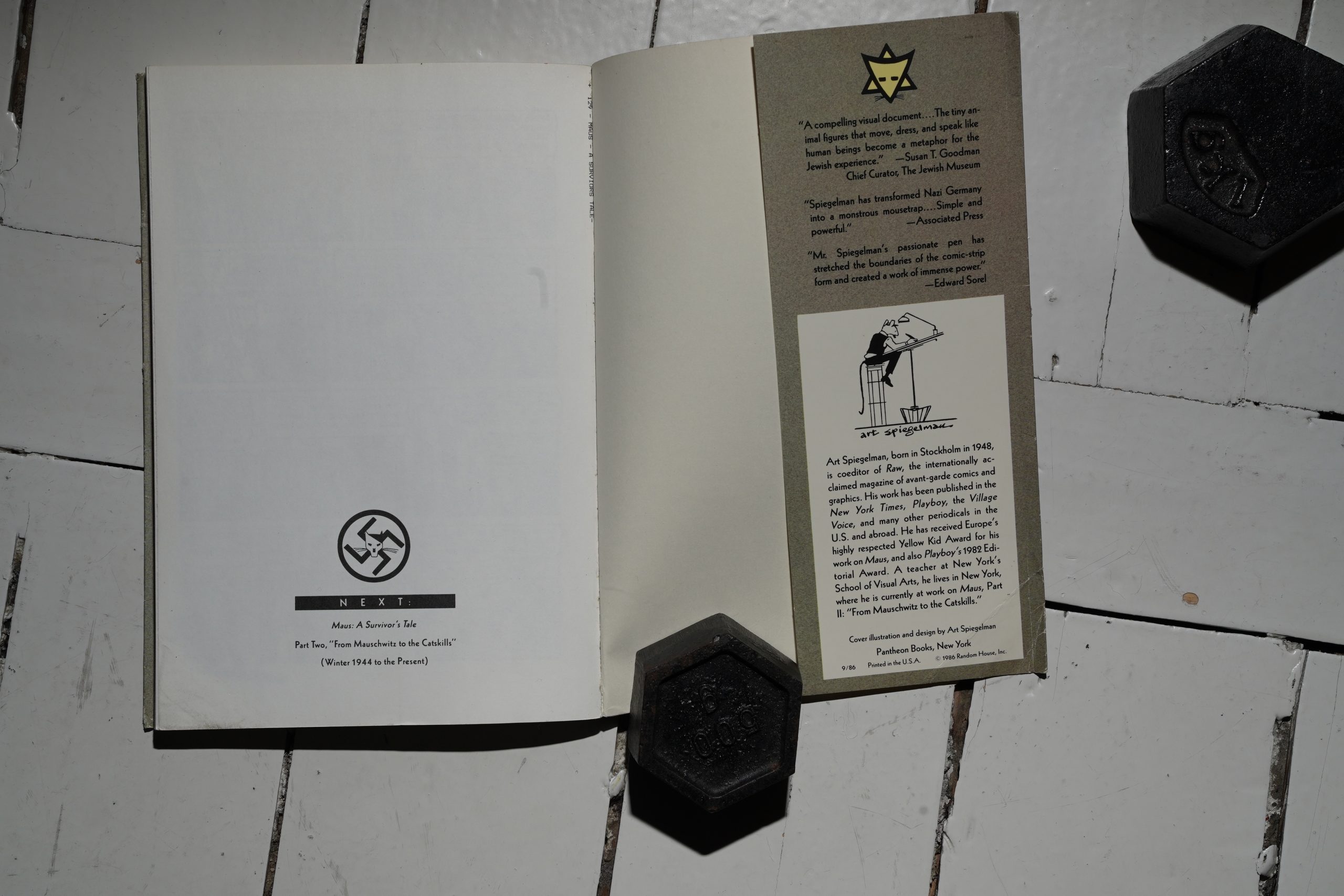 It's a very nice edition — it's not often you see a book get a paperback edition first and then a hardback edition later, which is what happened here. This book was retitled Maus I: My Father Bleeds History and paired with the second volume, both hardbound.
This blog post is part of the Punk Comix series.