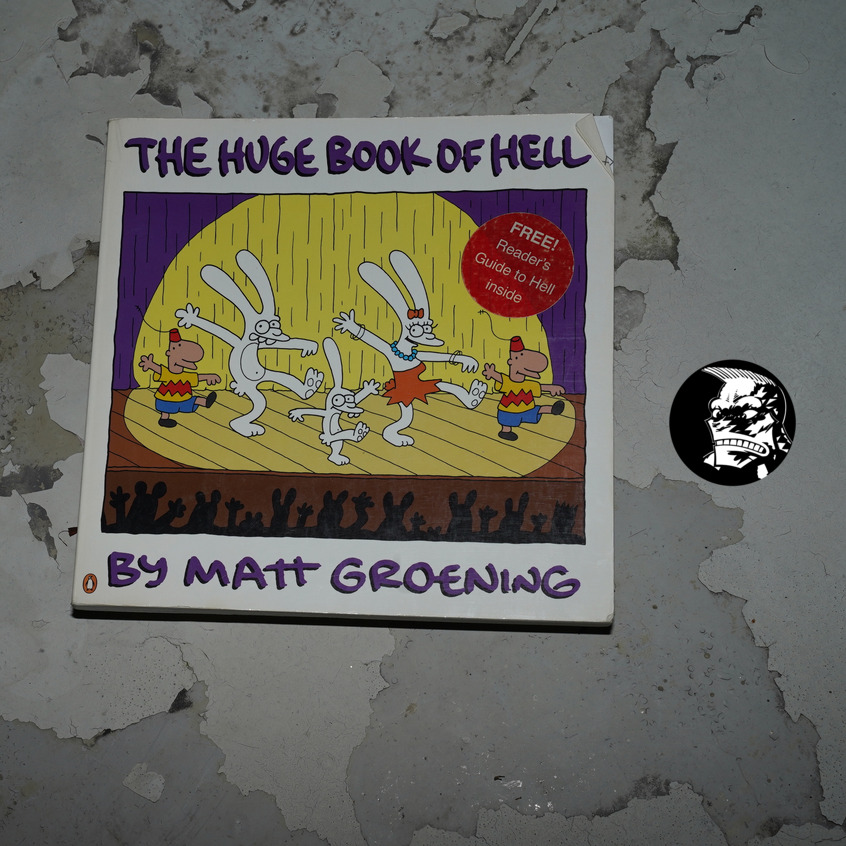 The Huge Book of Hell by Matt Groening (267x266mm)
This is in the same format at The Big Book of Hell. That book was published in 90, and was a ten year retrospective featuring many strips not published before, along with a "best of" from the published collections.
This one is published just six years later, so it's not another decade-long retrospective… so… what is it, then?

So the indicia says that there's bits here from the previous two Life in Hell collections, and bits from calendars.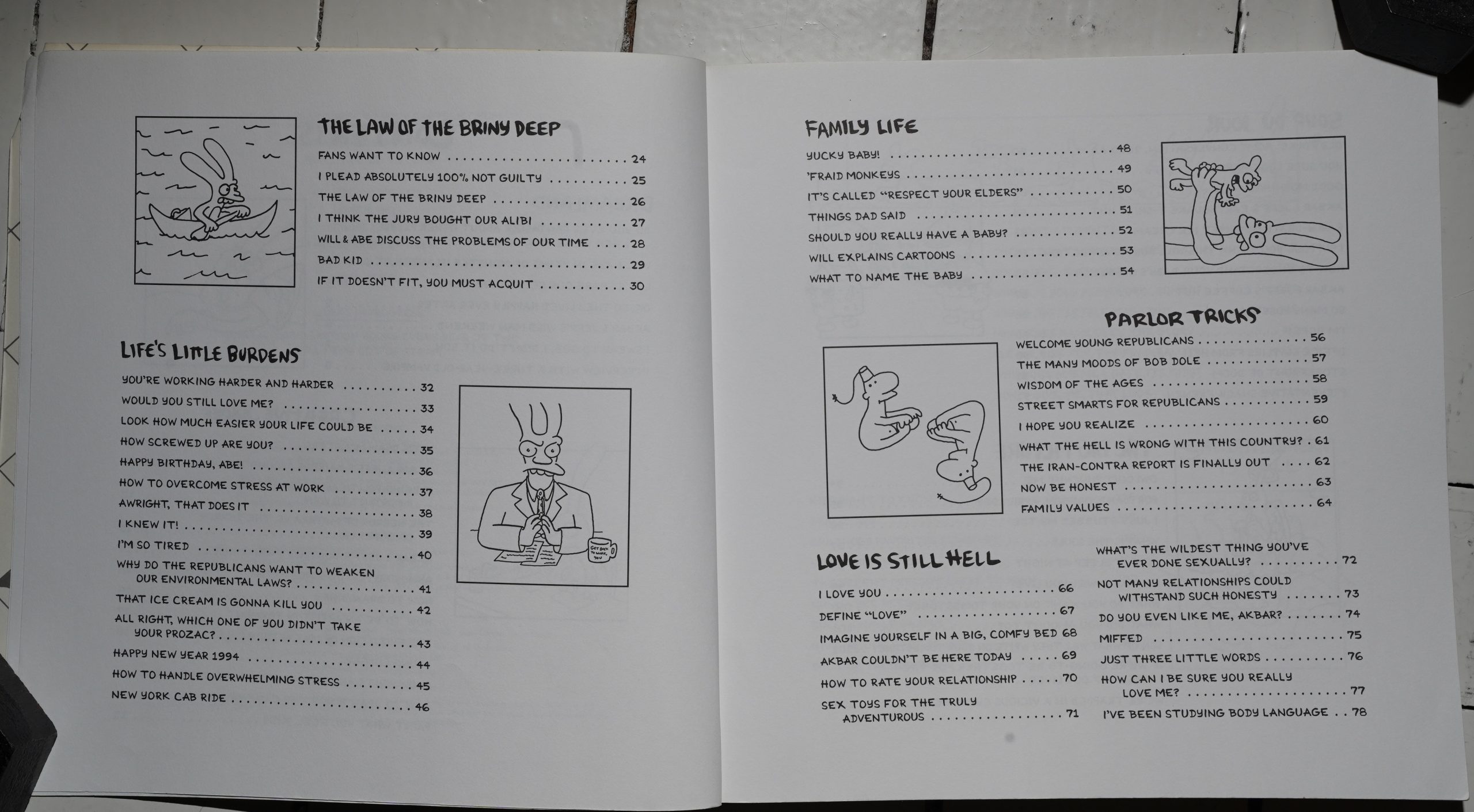 The Big Book was (almost) completely sequential, but this one is arranged by subject, apparently.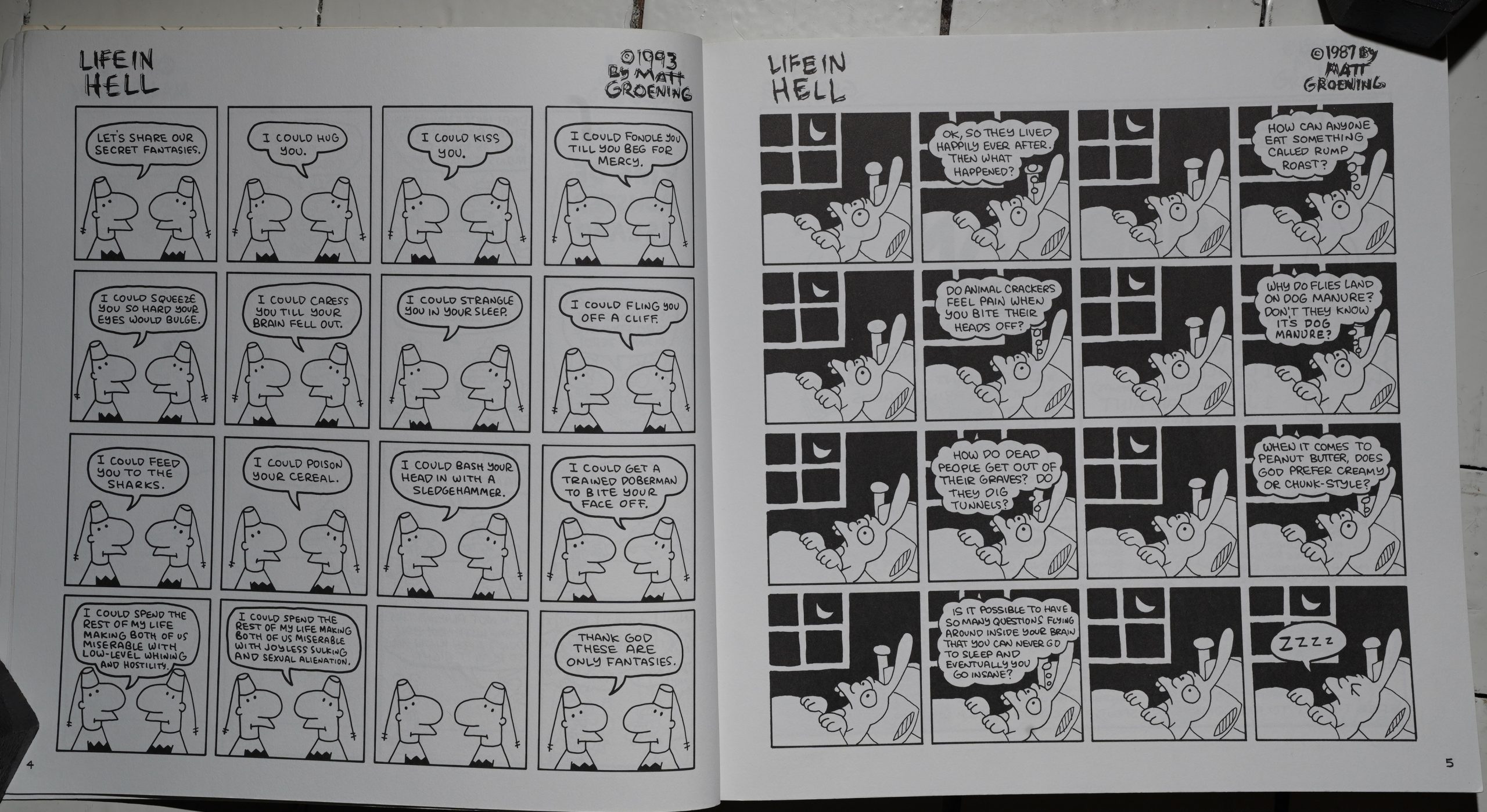 The strips don't really cohere per theme, though, so it mostly seems like some intern that had picked stuff at random. The two strips above are from the "Dreamland" section.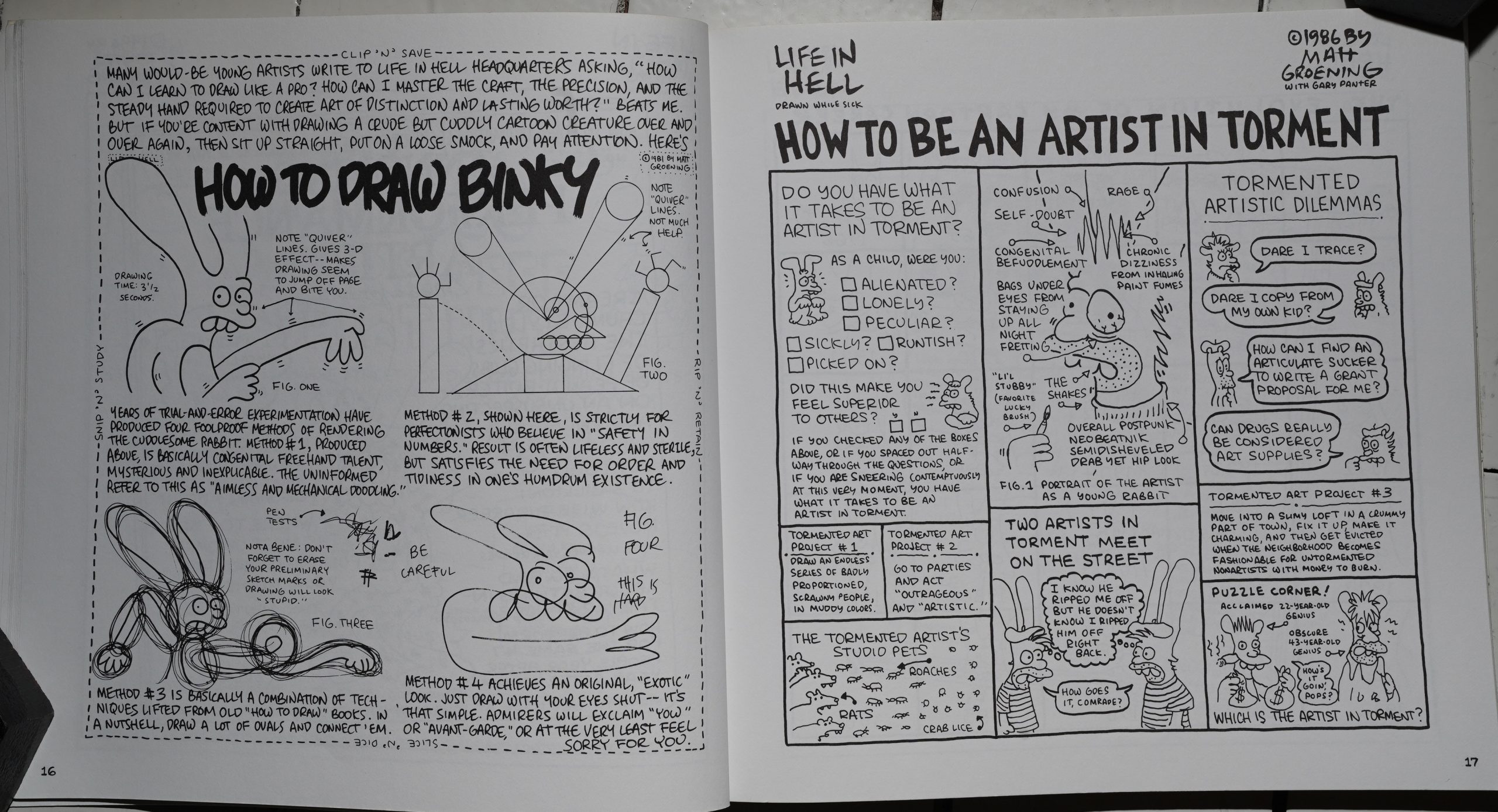 I'm guessing the page to the left is from a calendar… and I can't recall seeing that page to the right before? (By Groening with Gary Panter.)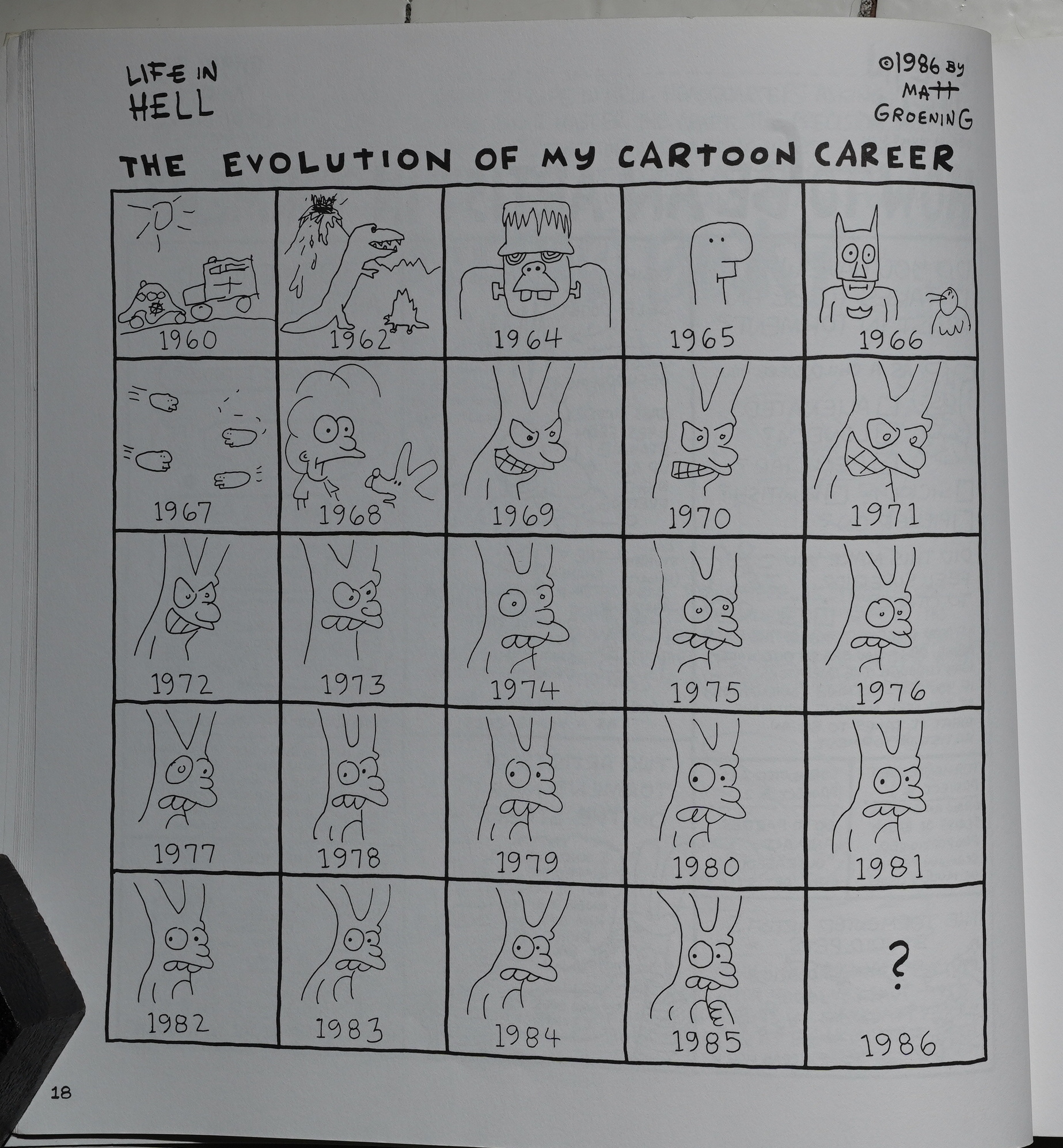 I can't recall seeing this page before, either? (It's even funnier in retrospect, because Groening seems to be saying that he's somewhat in a rut, and in 87 he created The Simpsons.)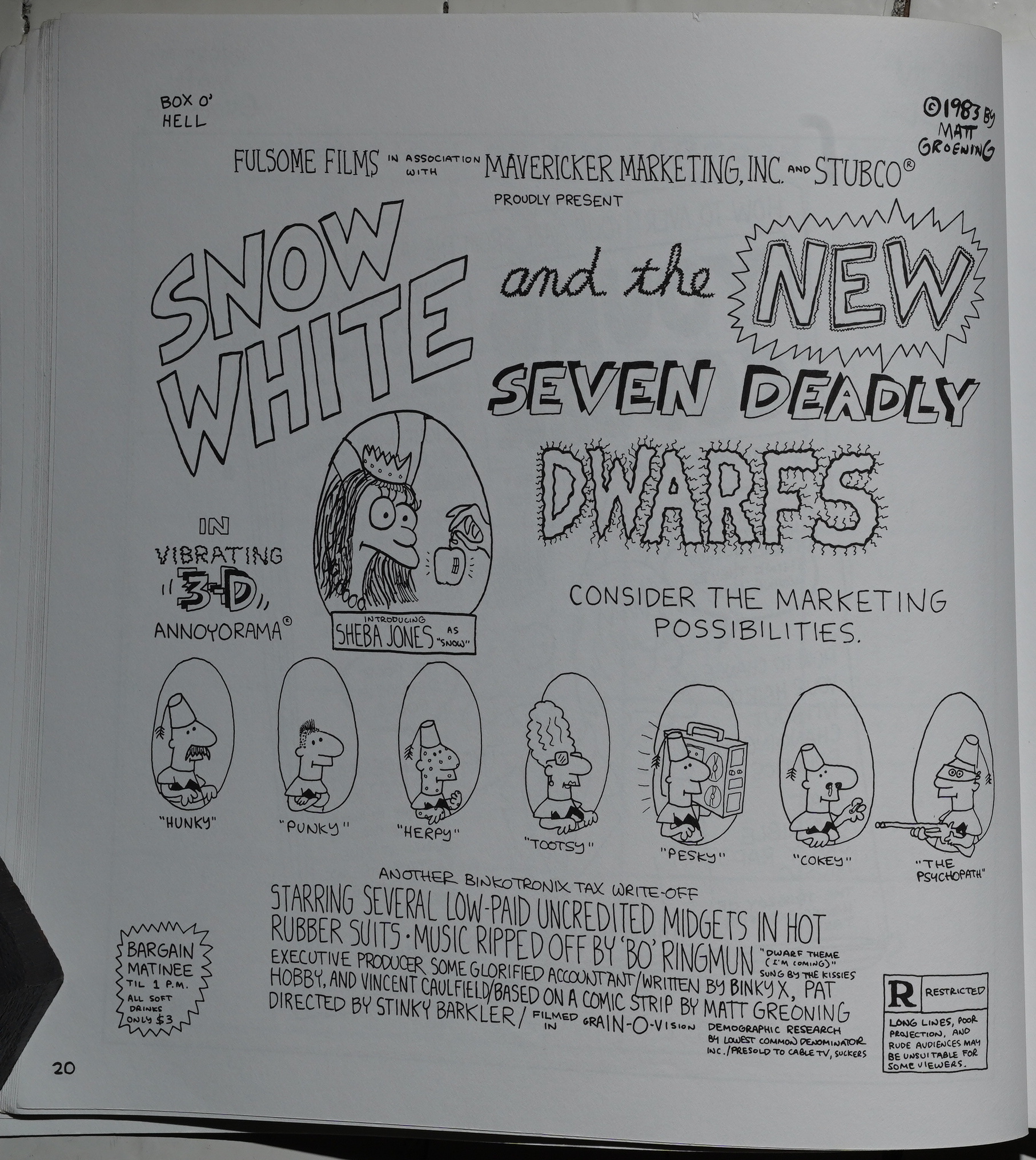 The oldest strips here are from 83, but the majority are from the 90s. And I think I've read about two thirds of the strips before, but it's fun discovering these new strips (well, new to me) hiding between the familiar hits.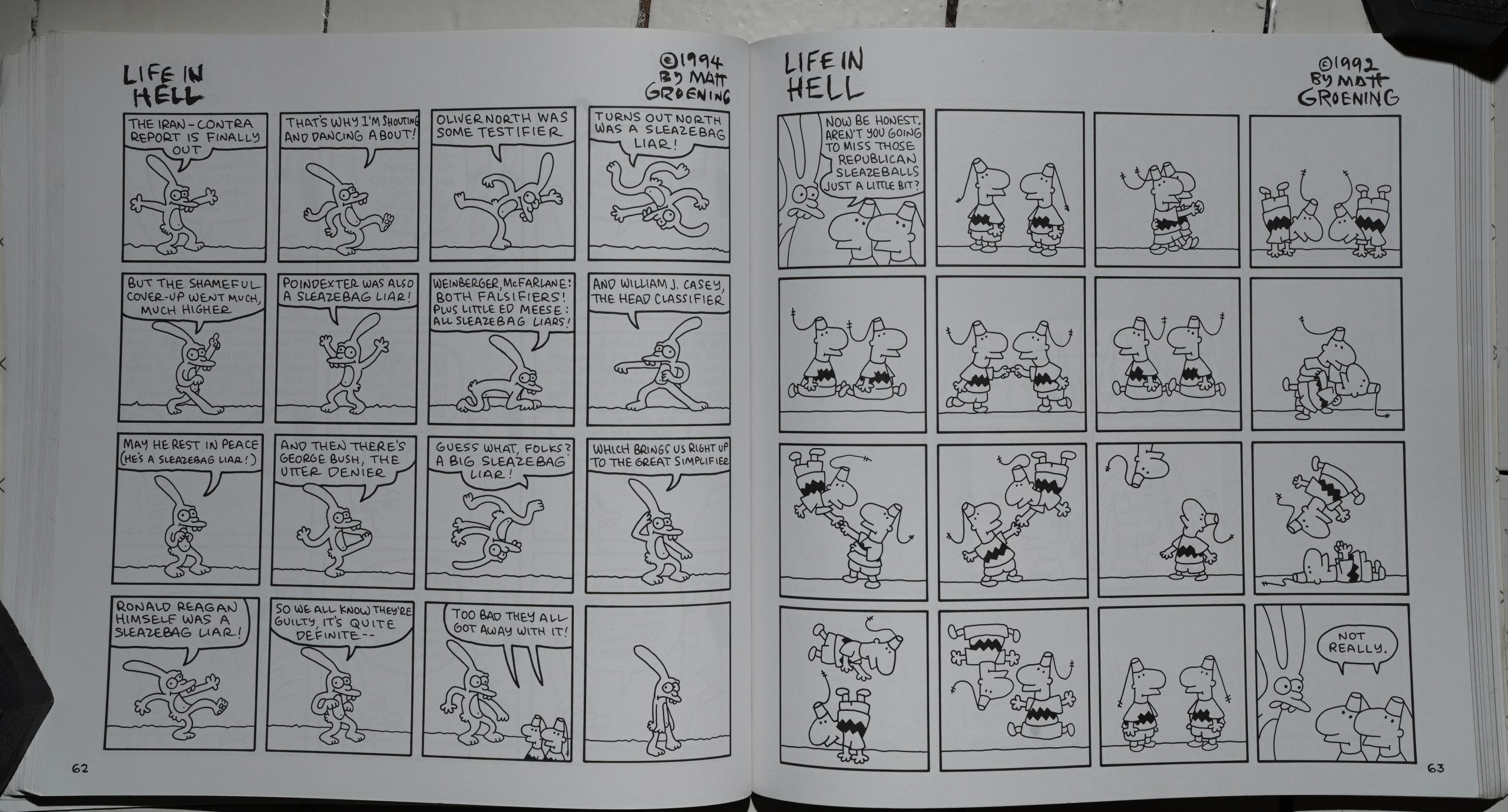 Some of the sections seem to work better, like the one about how awful Republicans are.
I don't mean to imply that this is a bad book or anything: It's a lovely collection of lovely Life in Hell strips — but I just don't know why they're collecting it in this haphazard way. Why not just do a complete, chronological reprinting of Life in Hell already? I'd love to read that.
Well, perhaps I do know why this book is like this: It's just not a book geared towards nerds. And it's a scrumptious book as it is. But it's frustrating.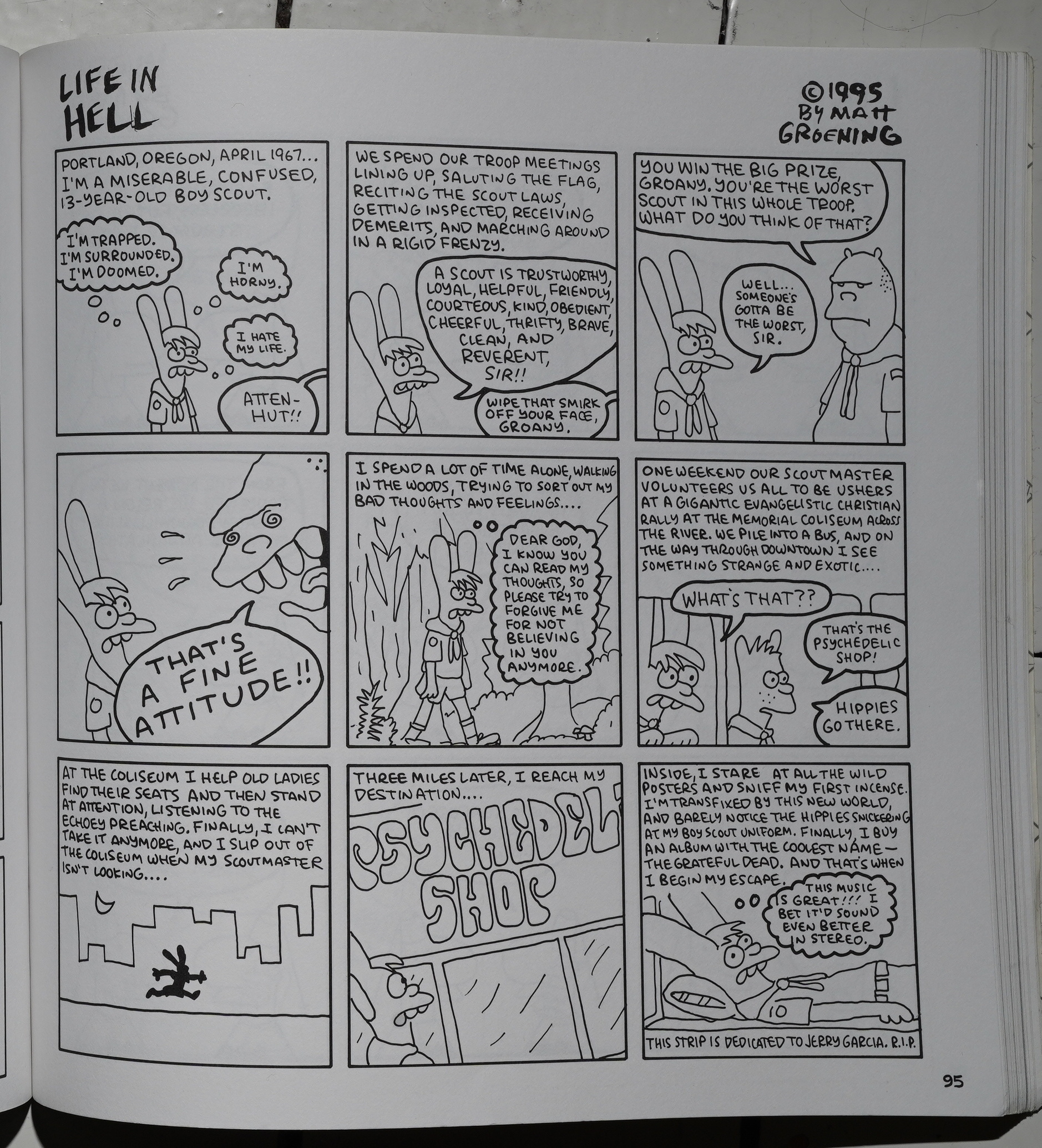 One of Groening's rare strips about his childhood. Hippies are the best.
This blog post is part of the Punk Comix series.