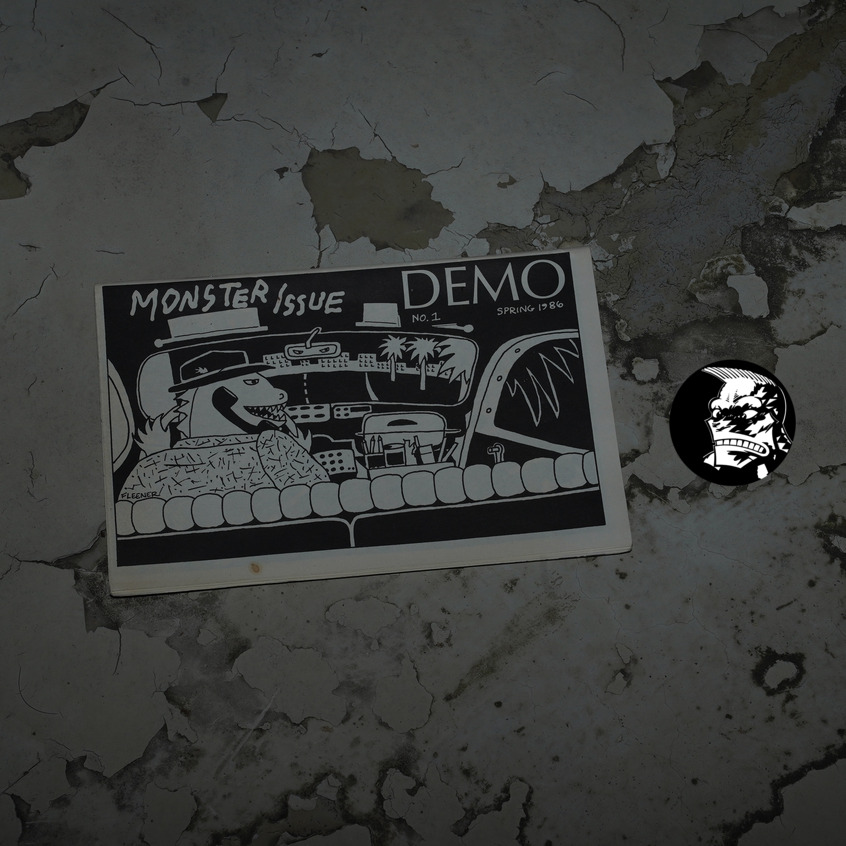 Demo #1 edited by… Mary Fleener? (216x142mm)
I was ebaying for "punk comics", and this mini came up. It features stuff by Mary Fleener, so I thought "what the hey". So let's have a very quick look at it.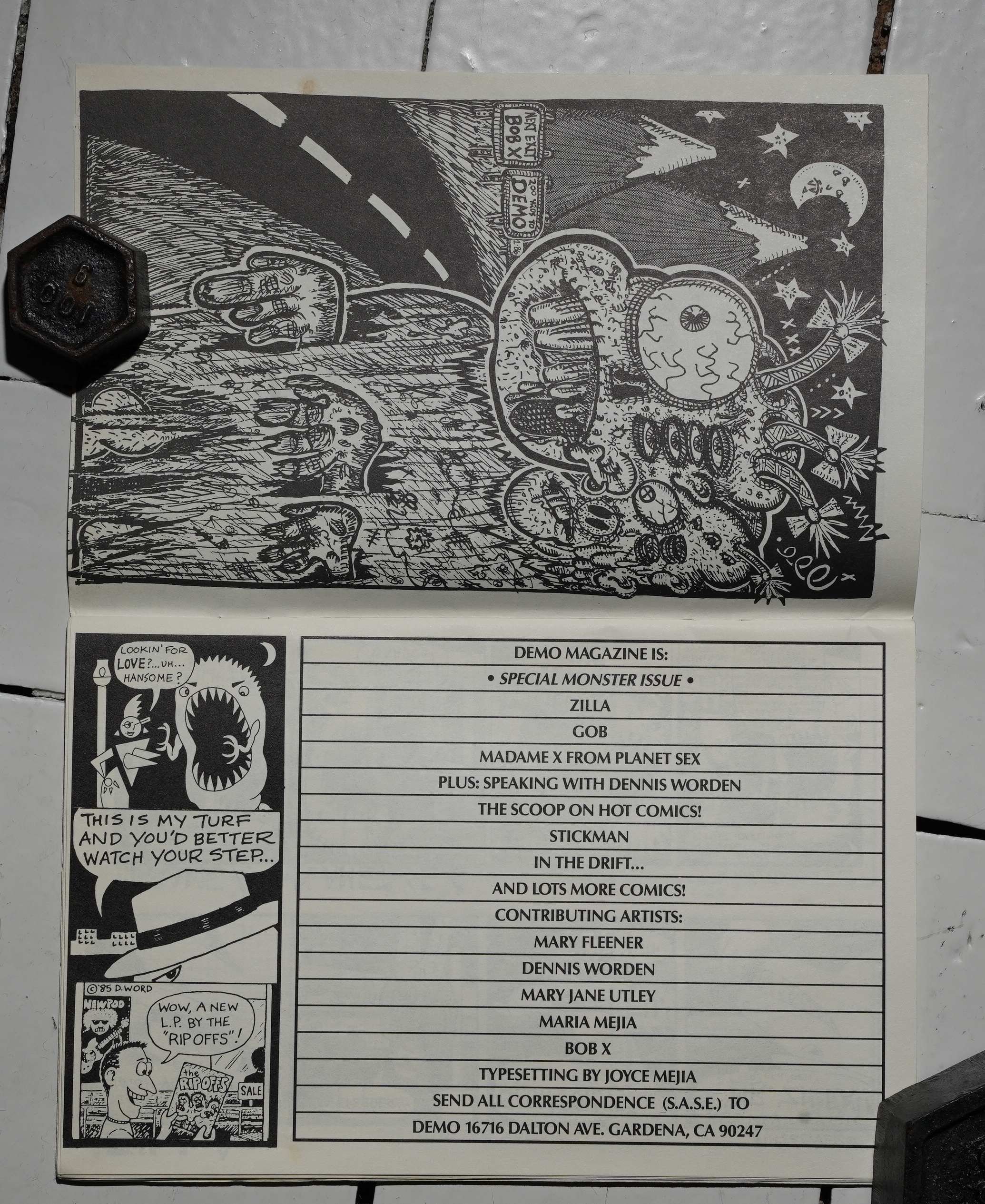 This is a very good looking mini. (It's of the sheet-folded-in-half type.)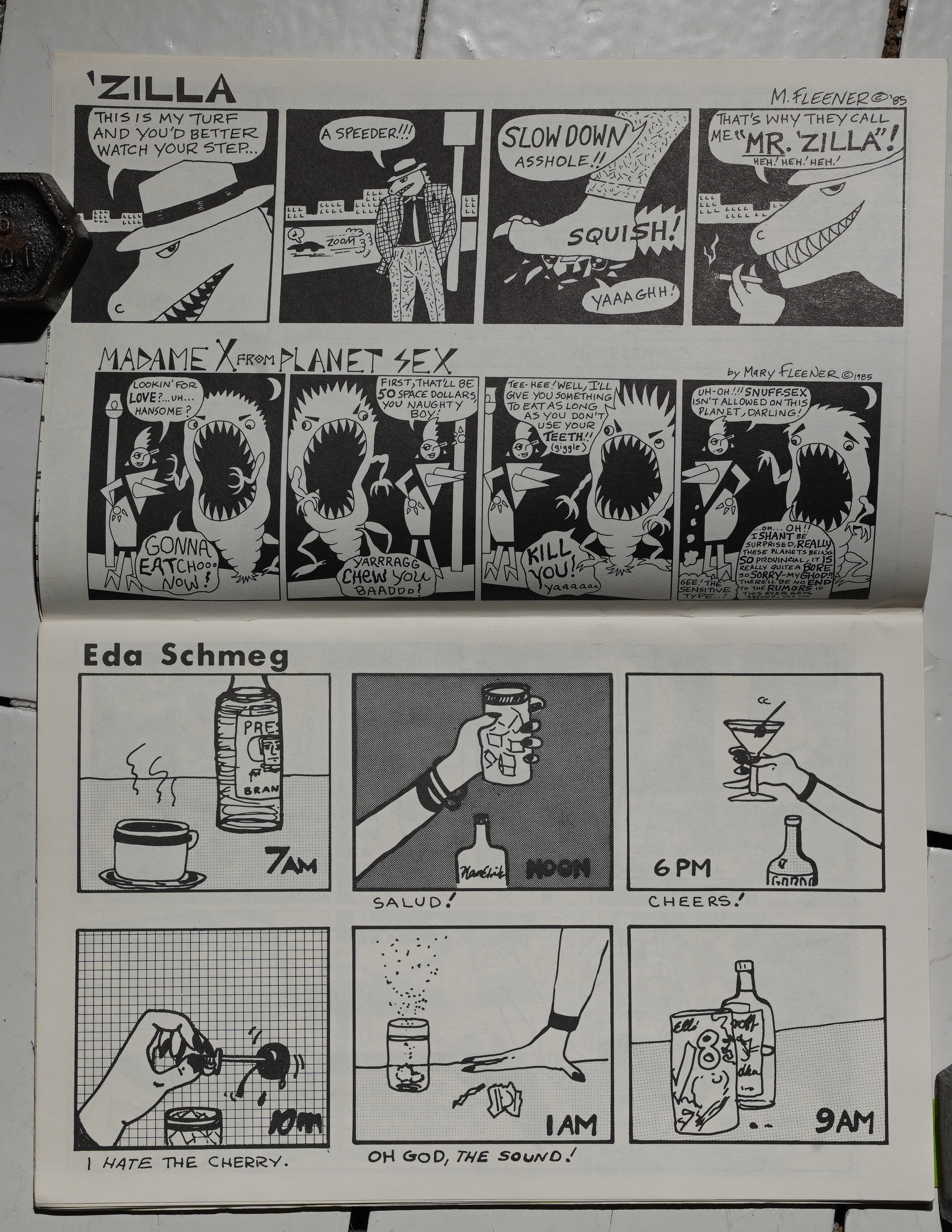 Most of the comics are by Mary Fleener and Dennis Worden, but other people show up for a page or two.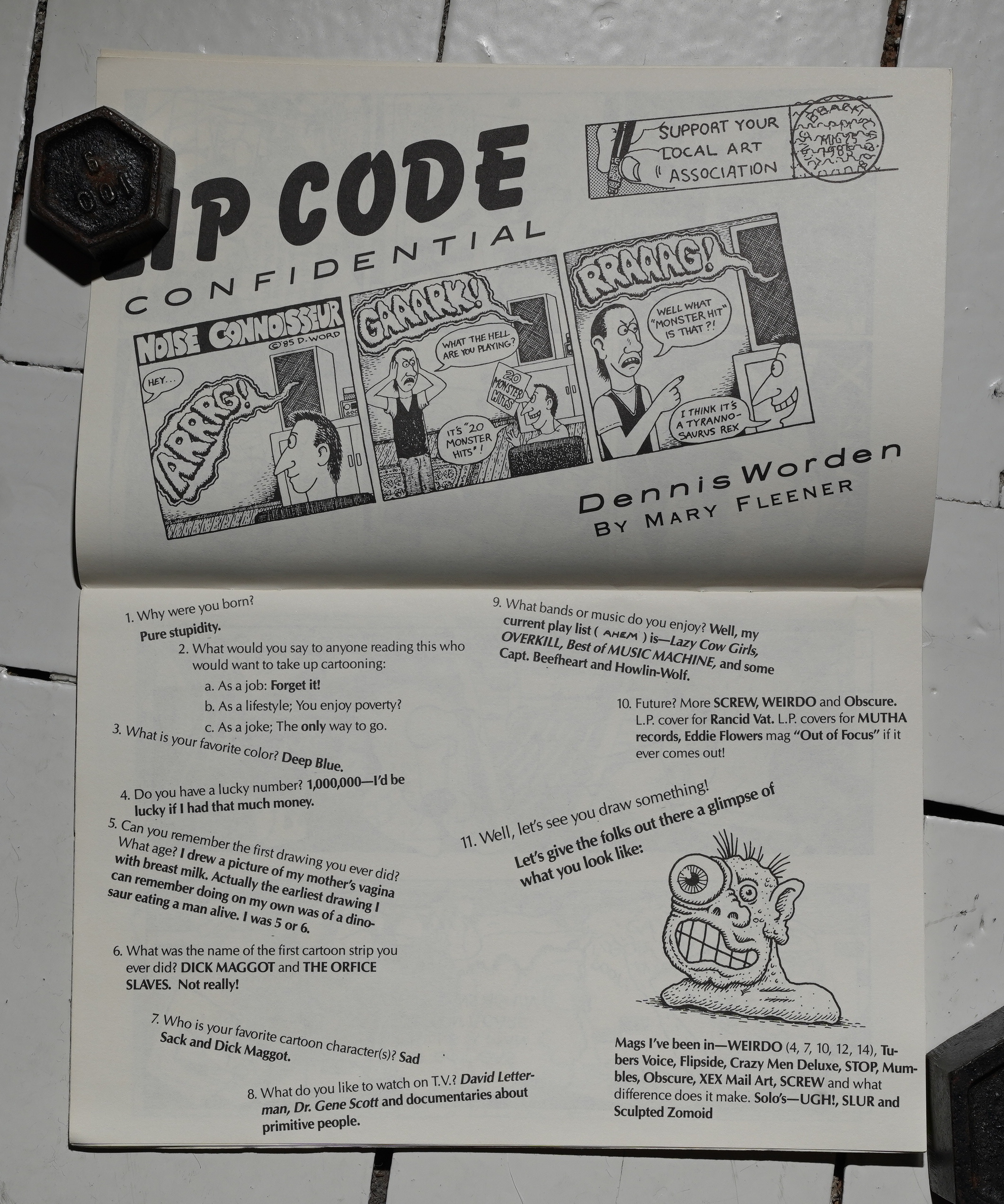 And an interview with Worden.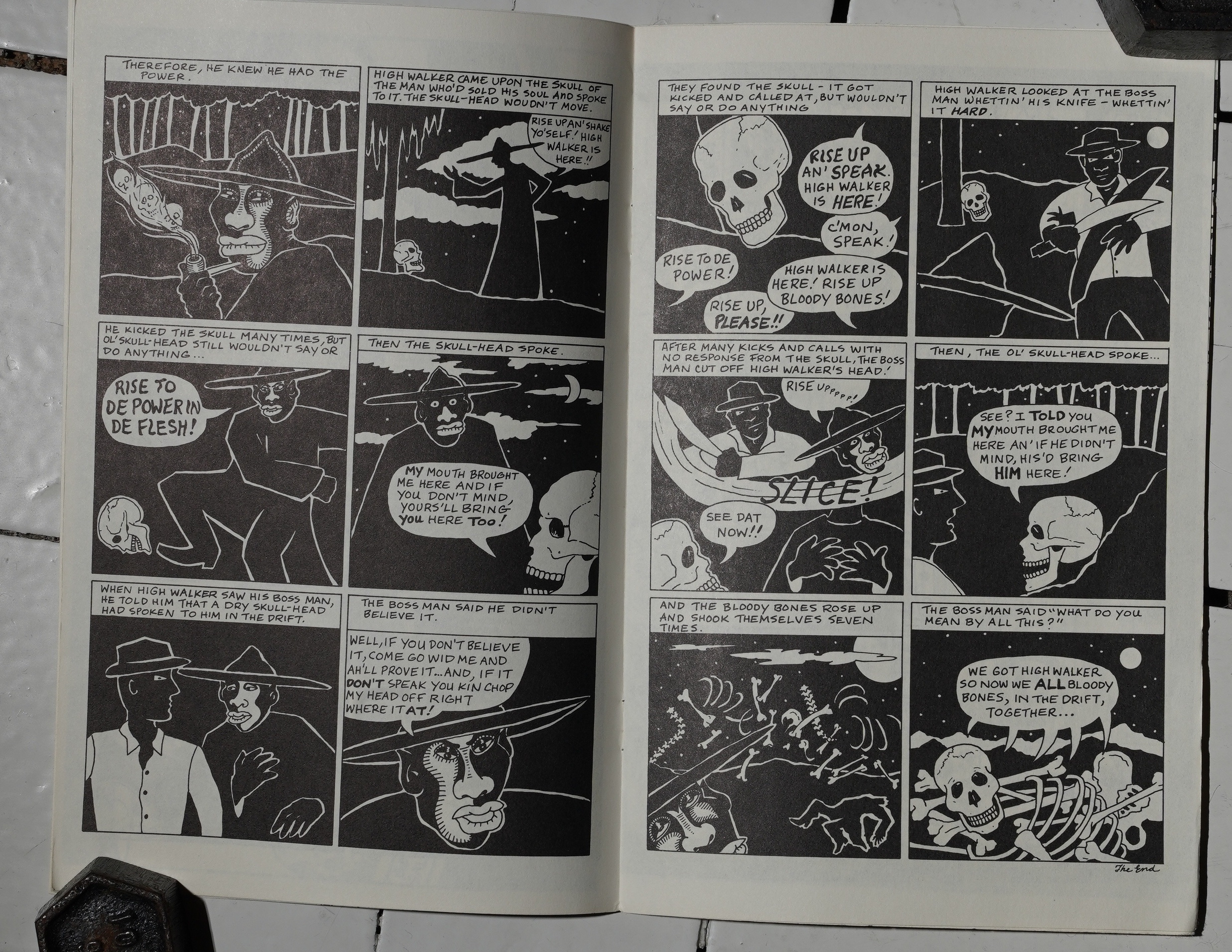 It's the Fleener material that's interesting here. Some of it's in Fleener's well-known Cubismo style, but she also experiments with other styles.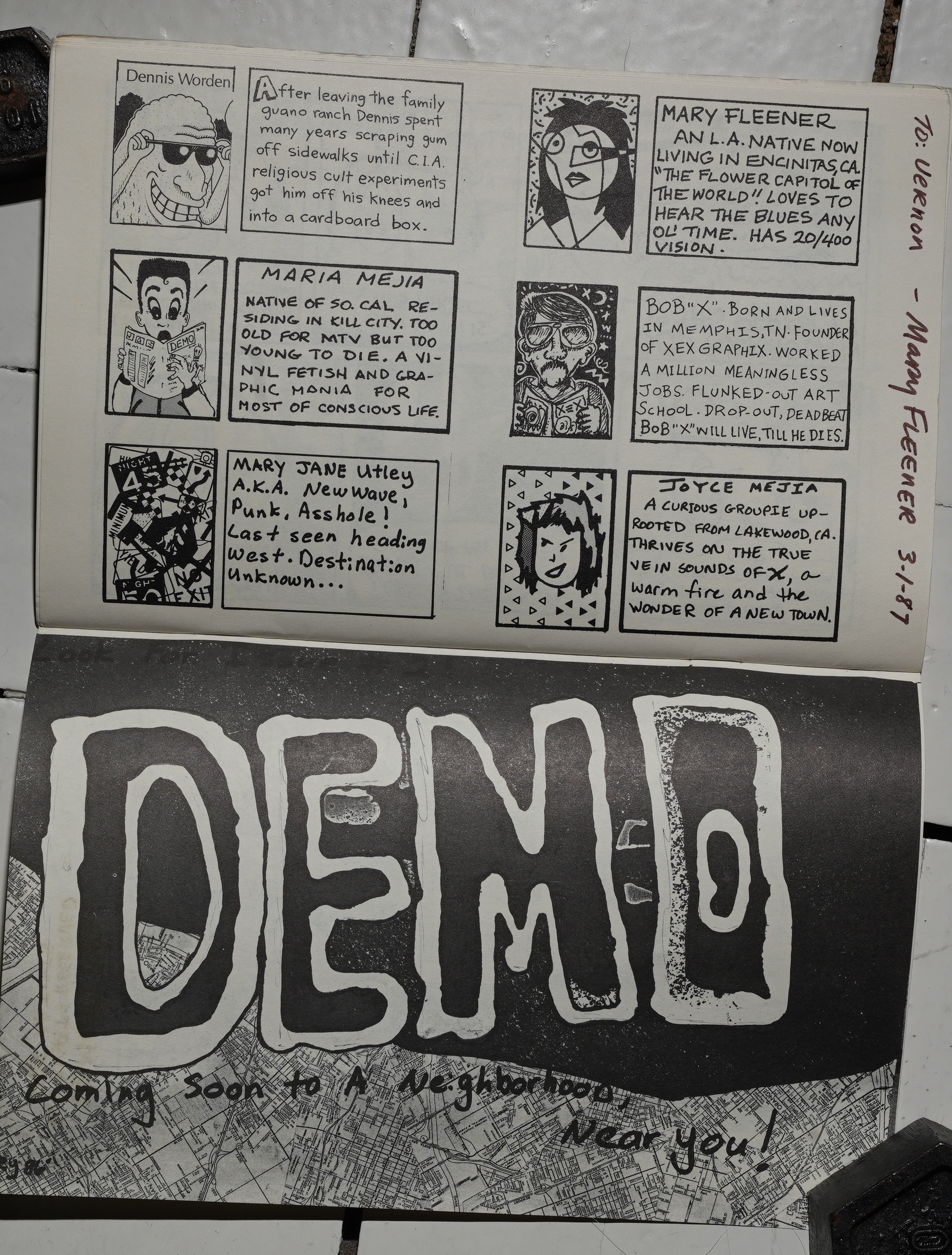 Hey! It's autographed! Vernon!
This blog post is part of the Punk Comix series.