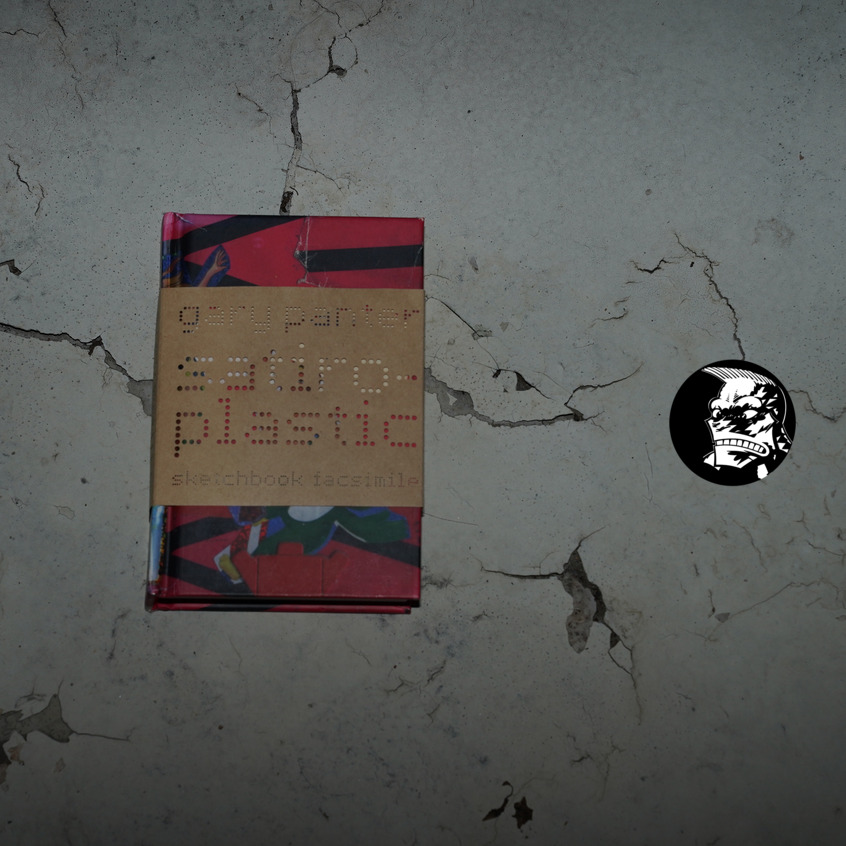 Satiroplastic by Gary Panter (107x157mm)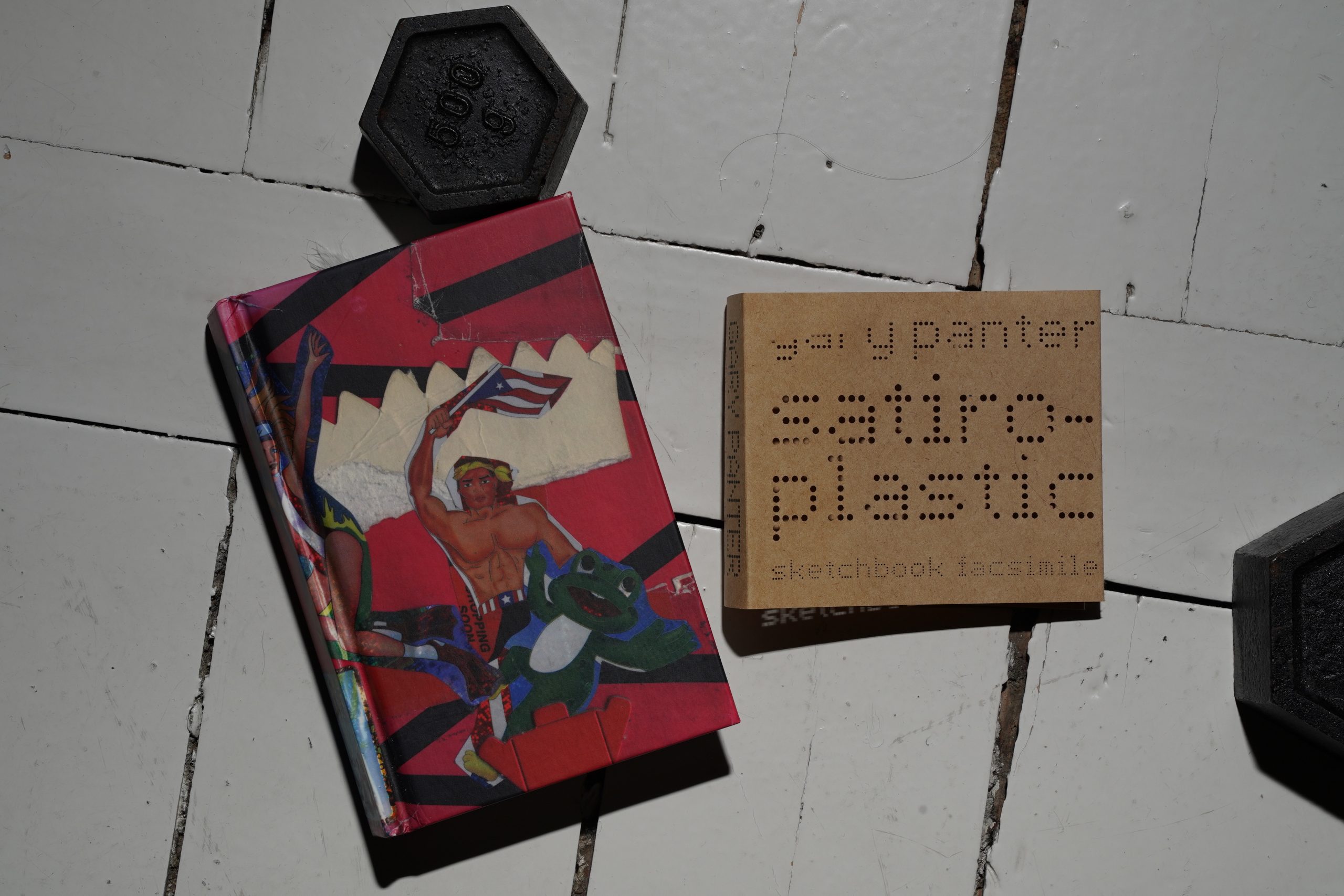 This book has a kinda cool strip of paper around it, where the title is done as holes in the paper.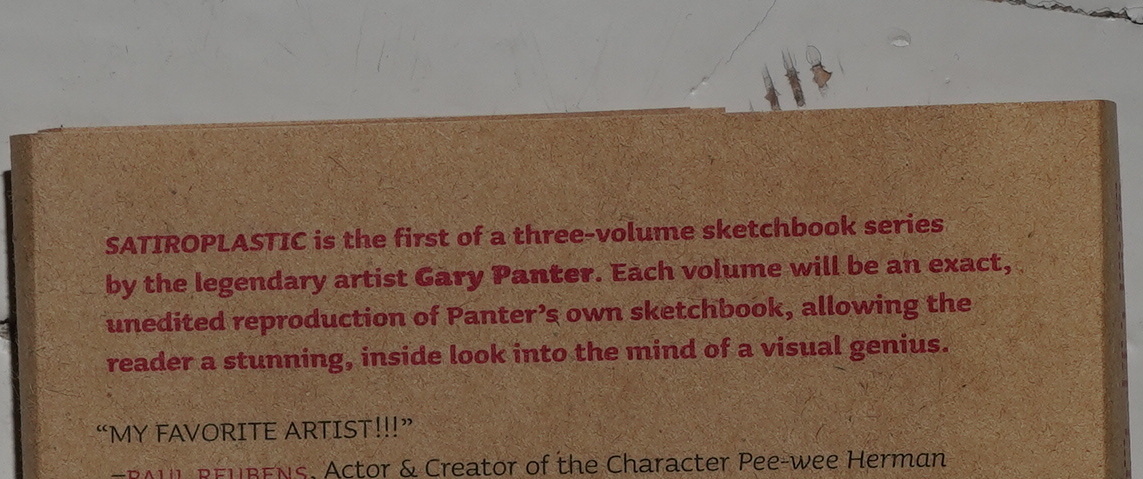 Apparently Drawn & Quarterly planned a three volume set, but only this one was published.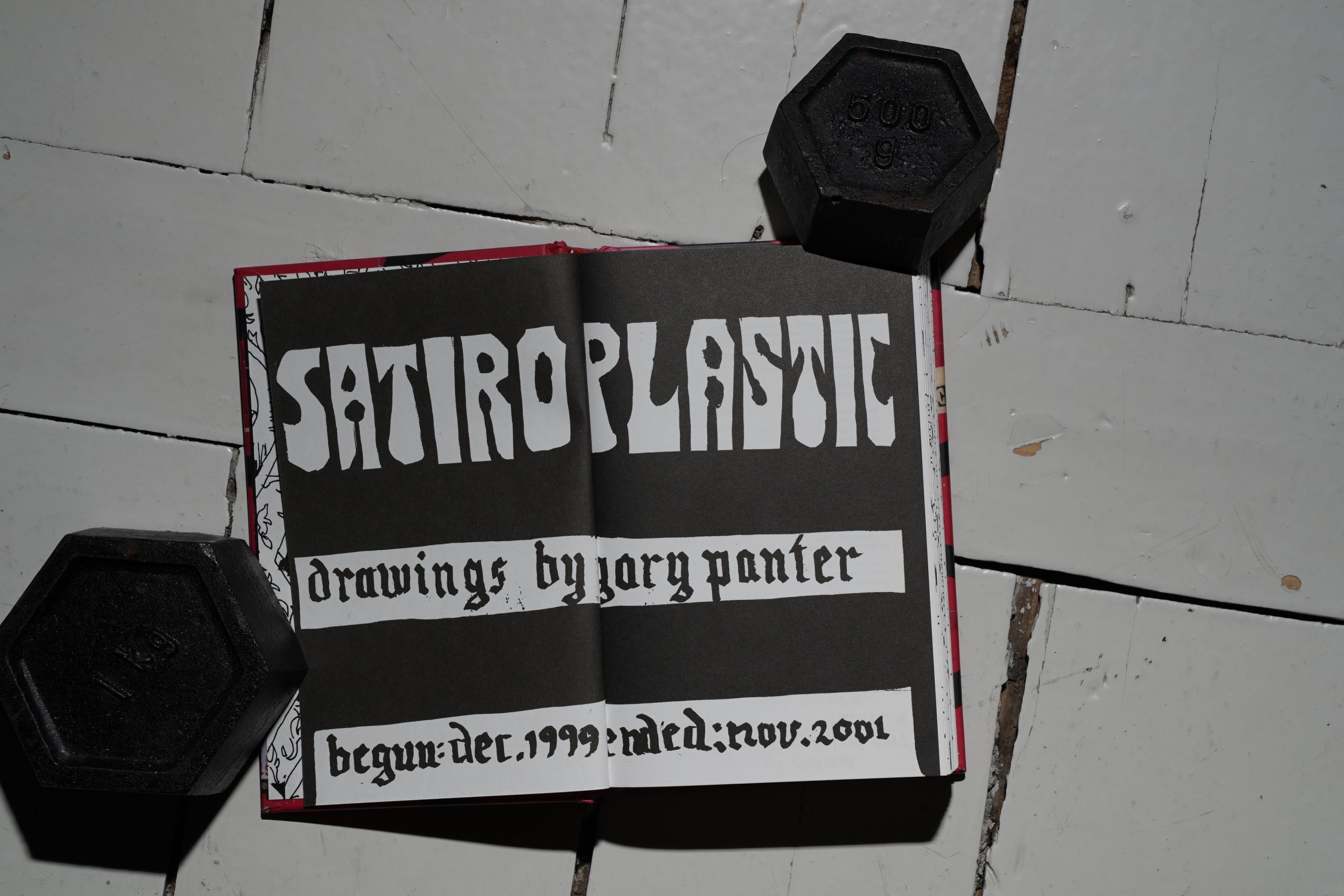 This is a facsimile (sort of) of Panter's sketchbook from 1999 to 2001.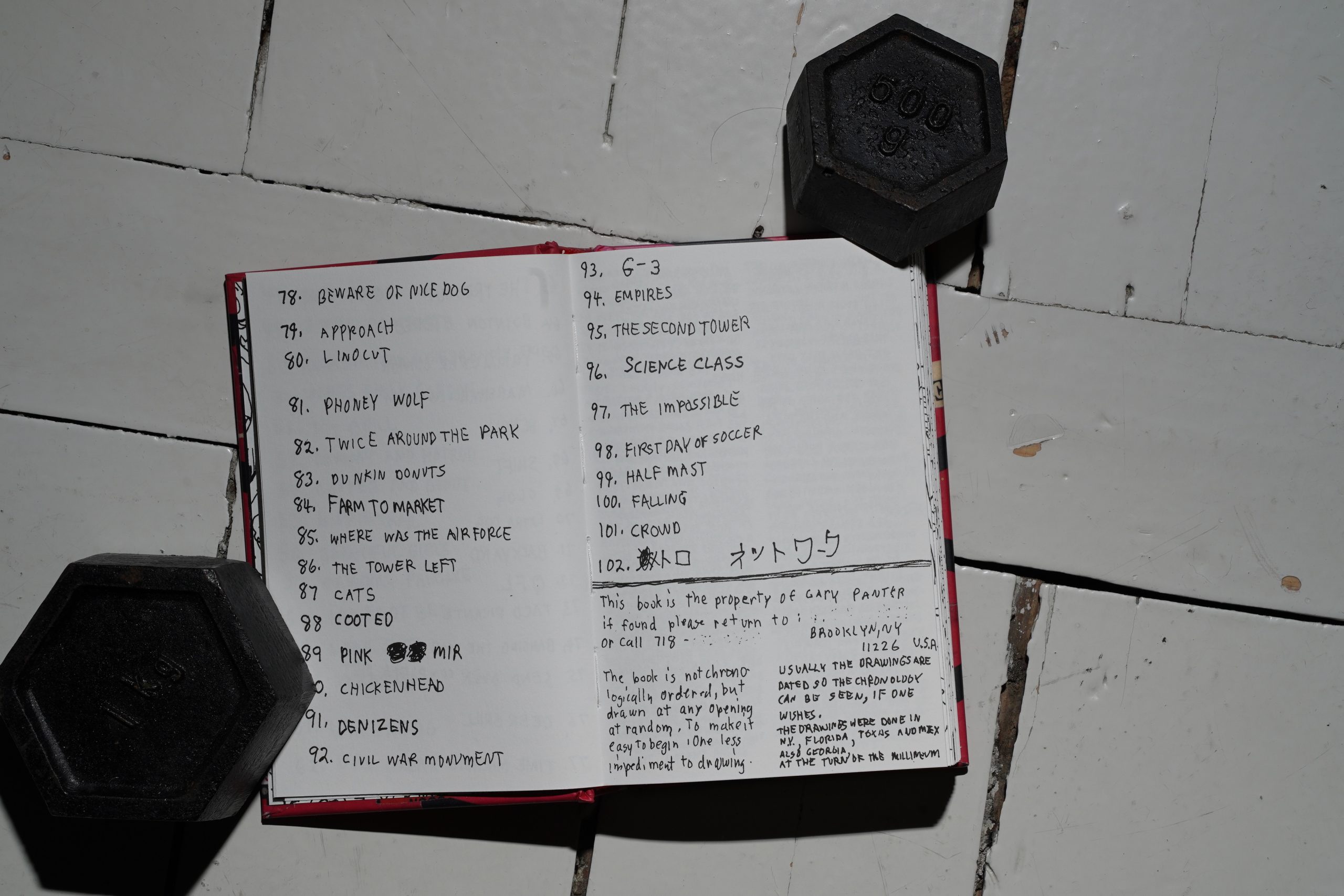 I say "sort of" because he's added a couple things (I'm guessing), like this contents page (or that may already have been in there)…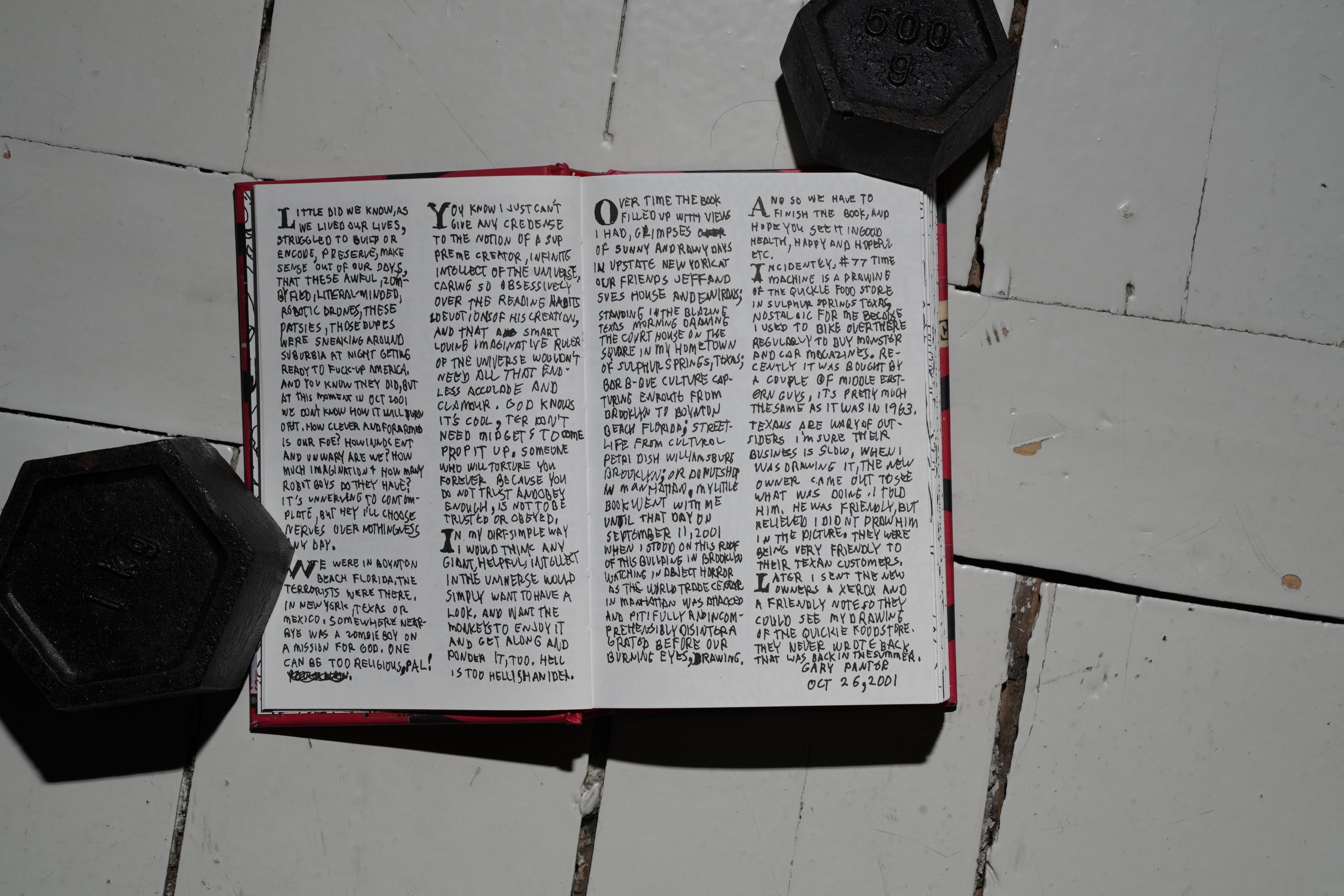 … but I'm guessing this introduction wasn't there.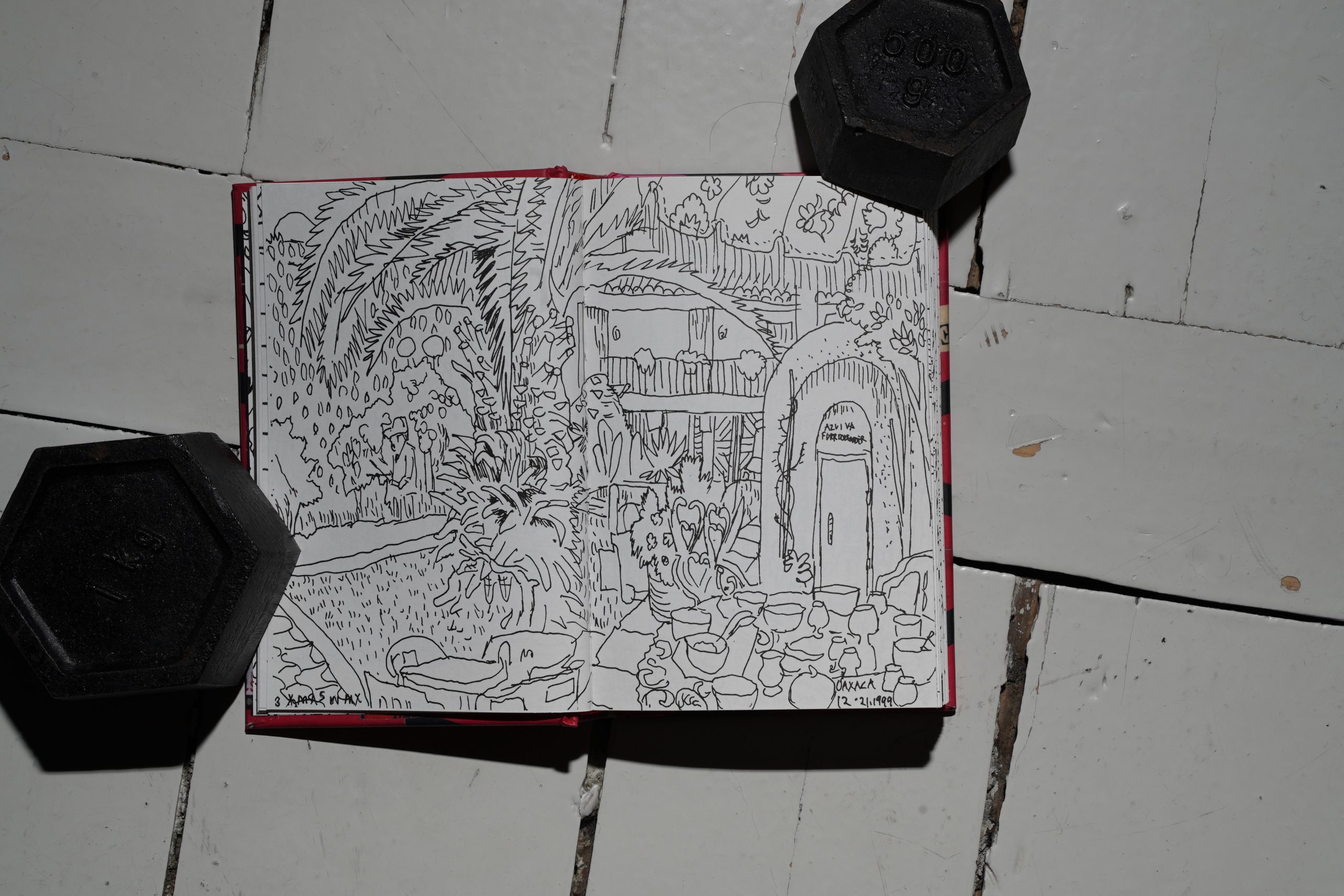 But then it's on to the sketches, and they're pretty cool. They're presented in no particular order (which is how he drew them, at a random blank page in the book), but they're all dated.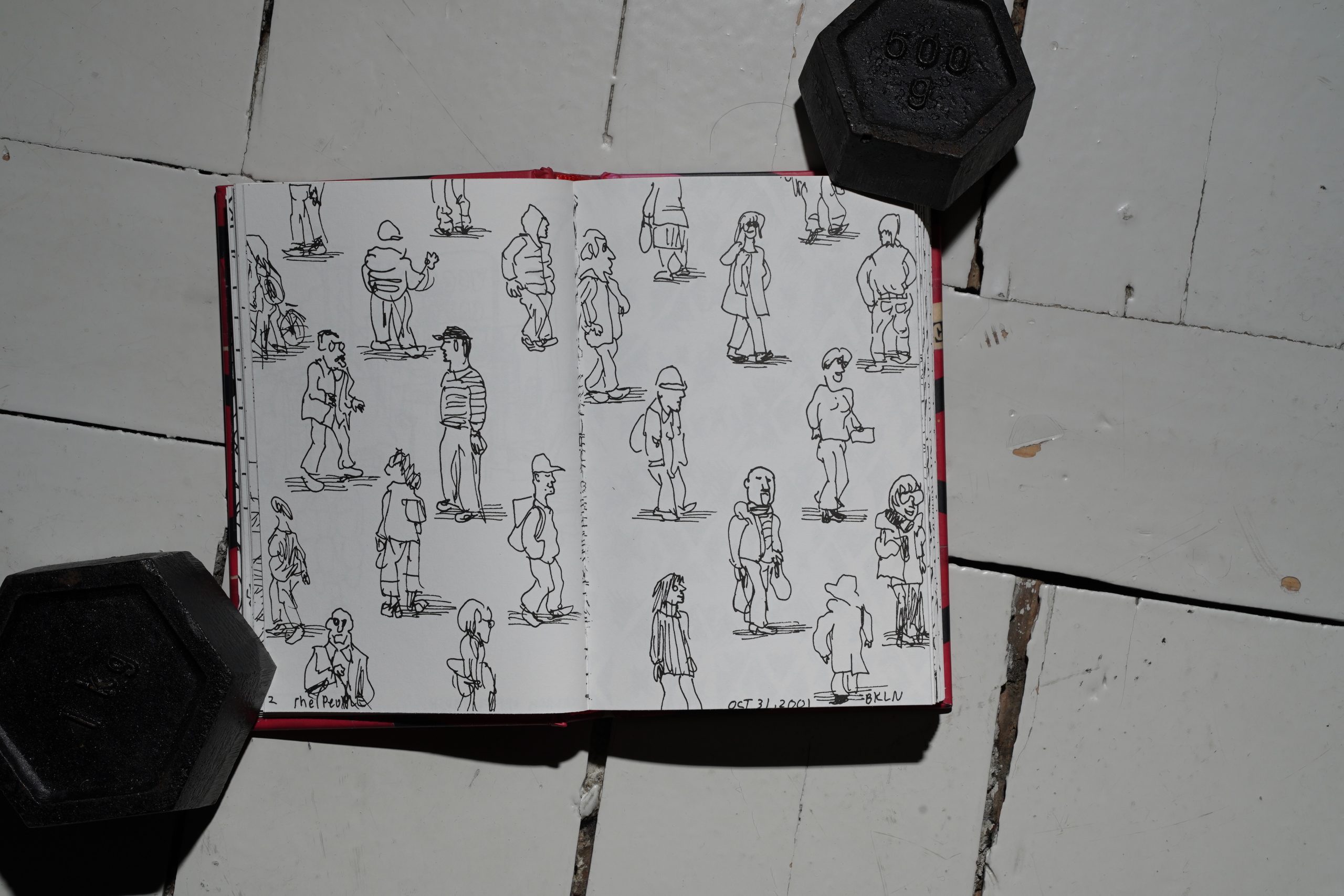 It's pretty varied.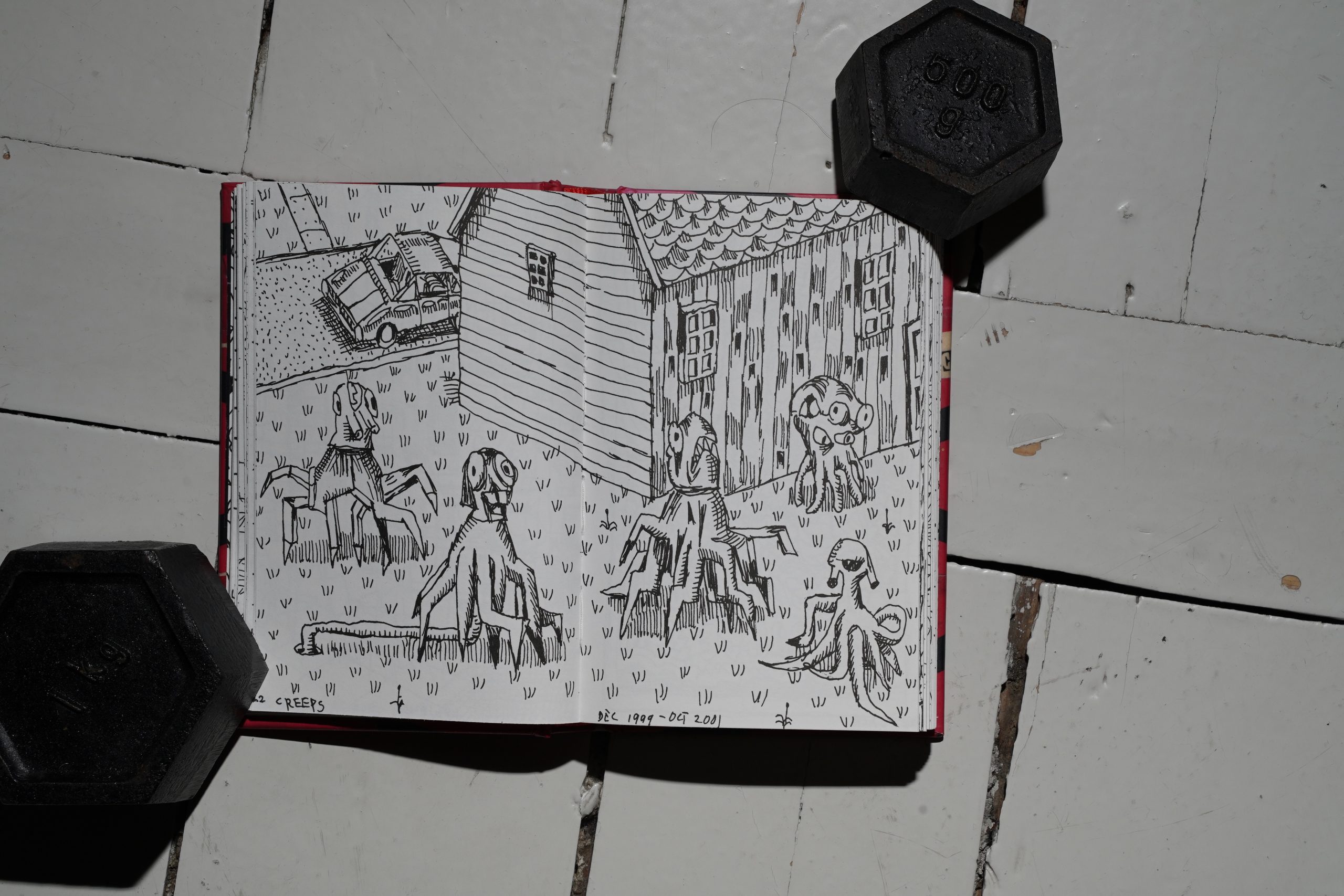 And a couple seem to have been worked over on several occasions.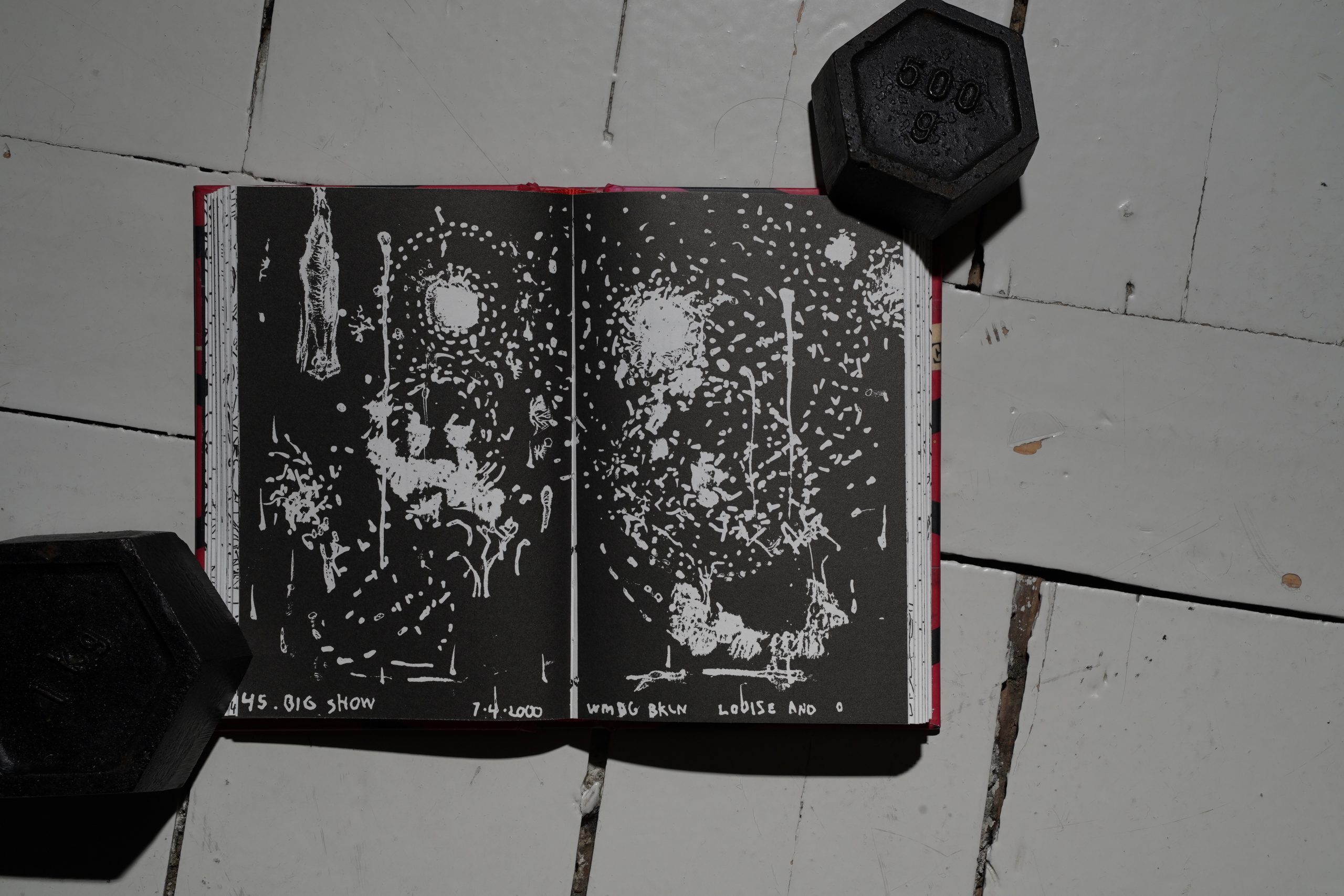 Did he fill these pages in with black marker and then paint with white-out?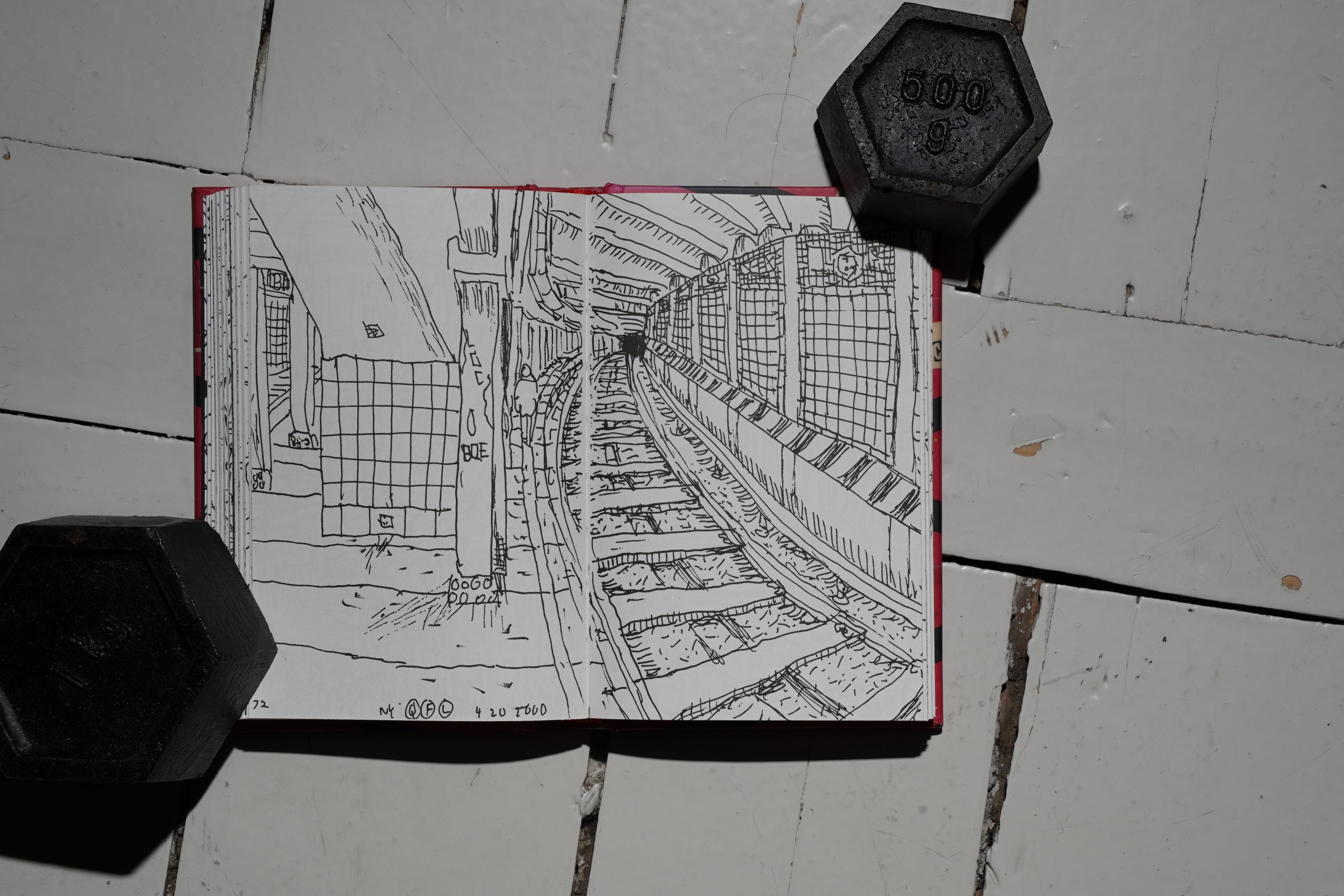 These sketches are quite unlike his comics, I have to say. Still pretty, though.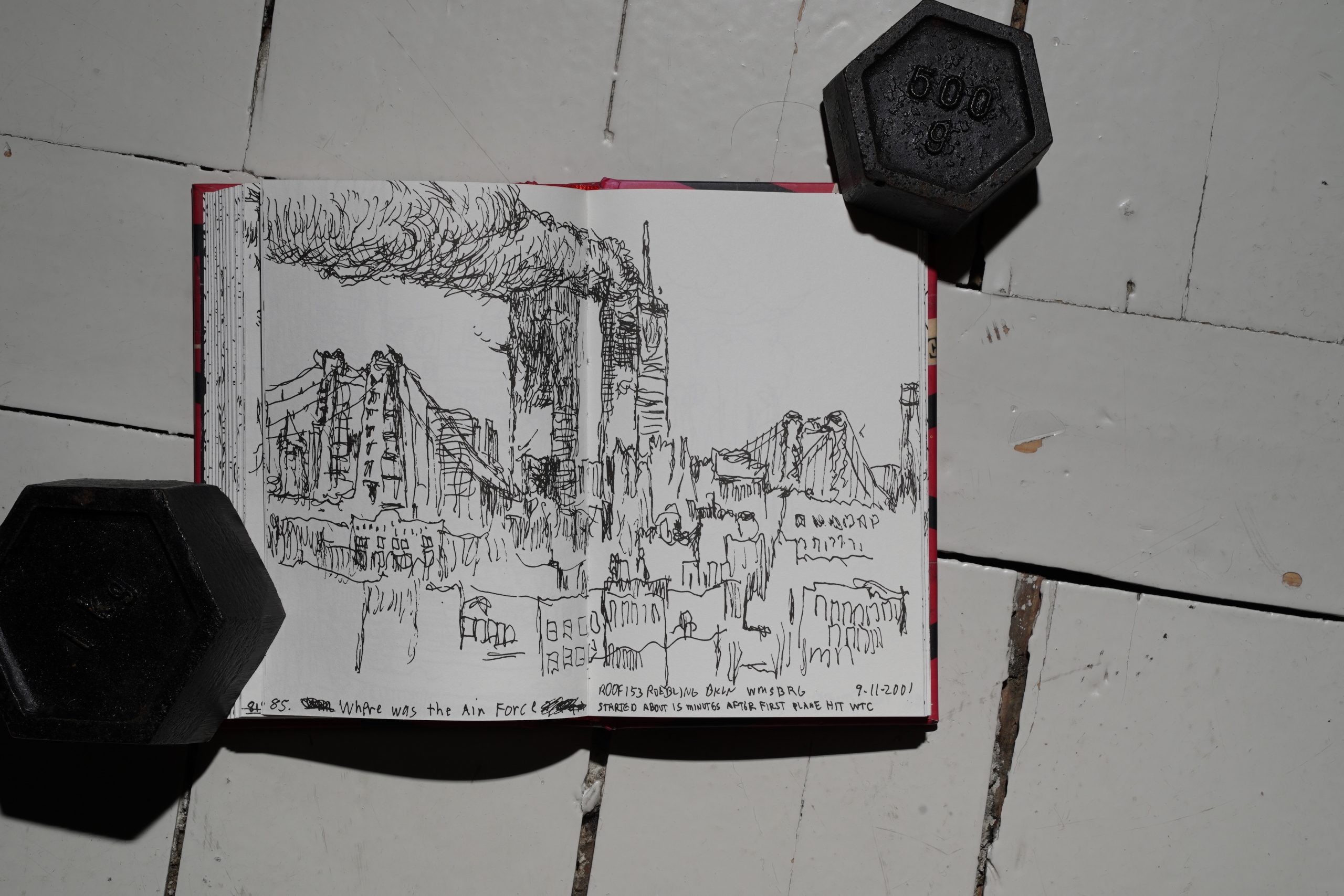 Oh, yeah, then that happened.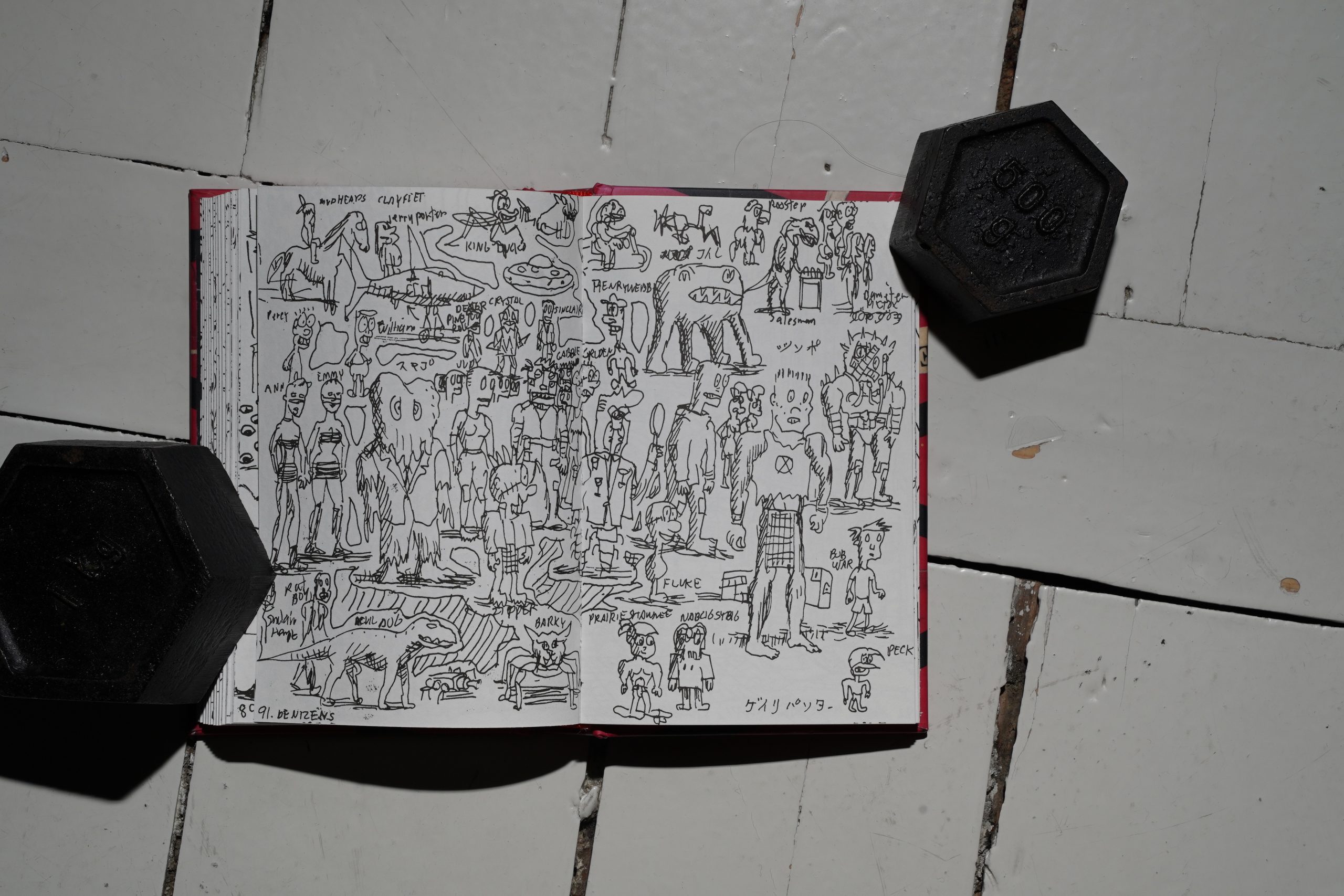 Jimbo!
So — that's a pretty neat little book. (It's very small.)
I can't find many reviews of this on the intertubes, but here's something:
And, also luckily, Panter's trademark distressed line is sensitive to all his surroundings, bringing a city street to life as easily as a country vista. Panter is an engaging, funny and insightful visual companion, and this work offers an illuminating look into the mind of a creative visionary.
Compared with other cartoonist-artists who have published work from their sketchbooks (in no particular order, Adrian Tomine, Peter Kuper, Seth, R. Crumb, Chris Ware, Hernandez Brothers), Panter's sketches are on the whole far less refined—in the best sense of the expression. But then, Panter is…different. And the raw reflections of Panter's inner world are a welcome change from the more stiff and fastidious approaches of other artists.
This blog post is part of the Punk Comix series.