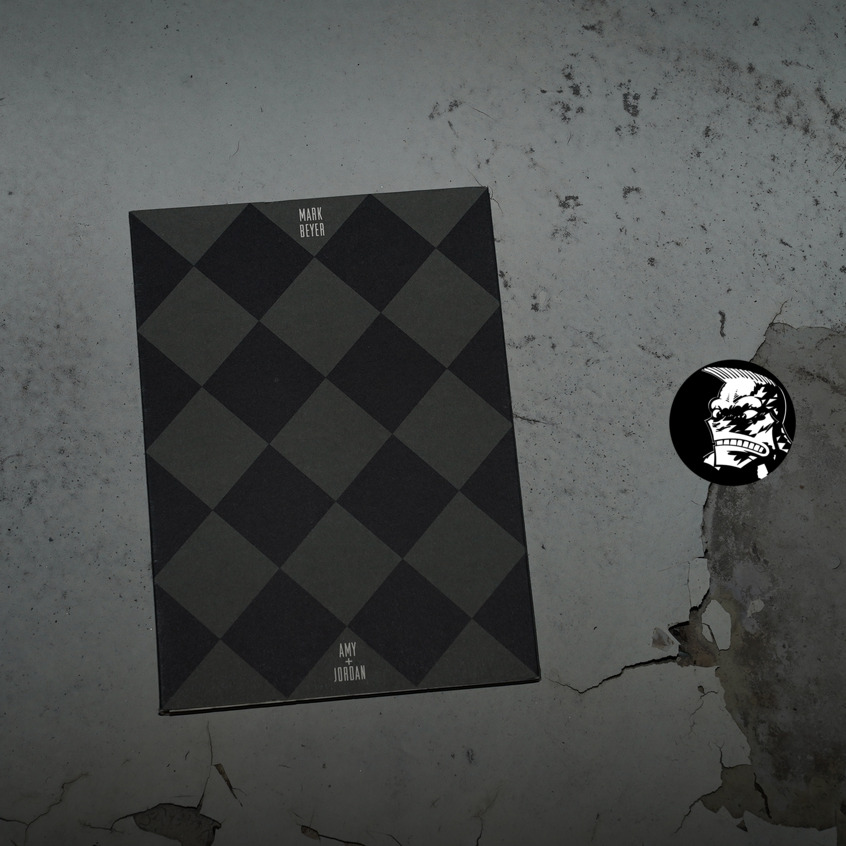 Amy + Jordan by Mark Beyer (146x204mm)
This was published by the same people who did Gary Panter's Dal Tokyo the year before. It's in the same format, and again, it's a French book with un-translated English text.
The book is a mainly a subset of the stuff later reprinted in the 2004 Pantheon book, so I'm not going to re-read this book now, but just note a couple things.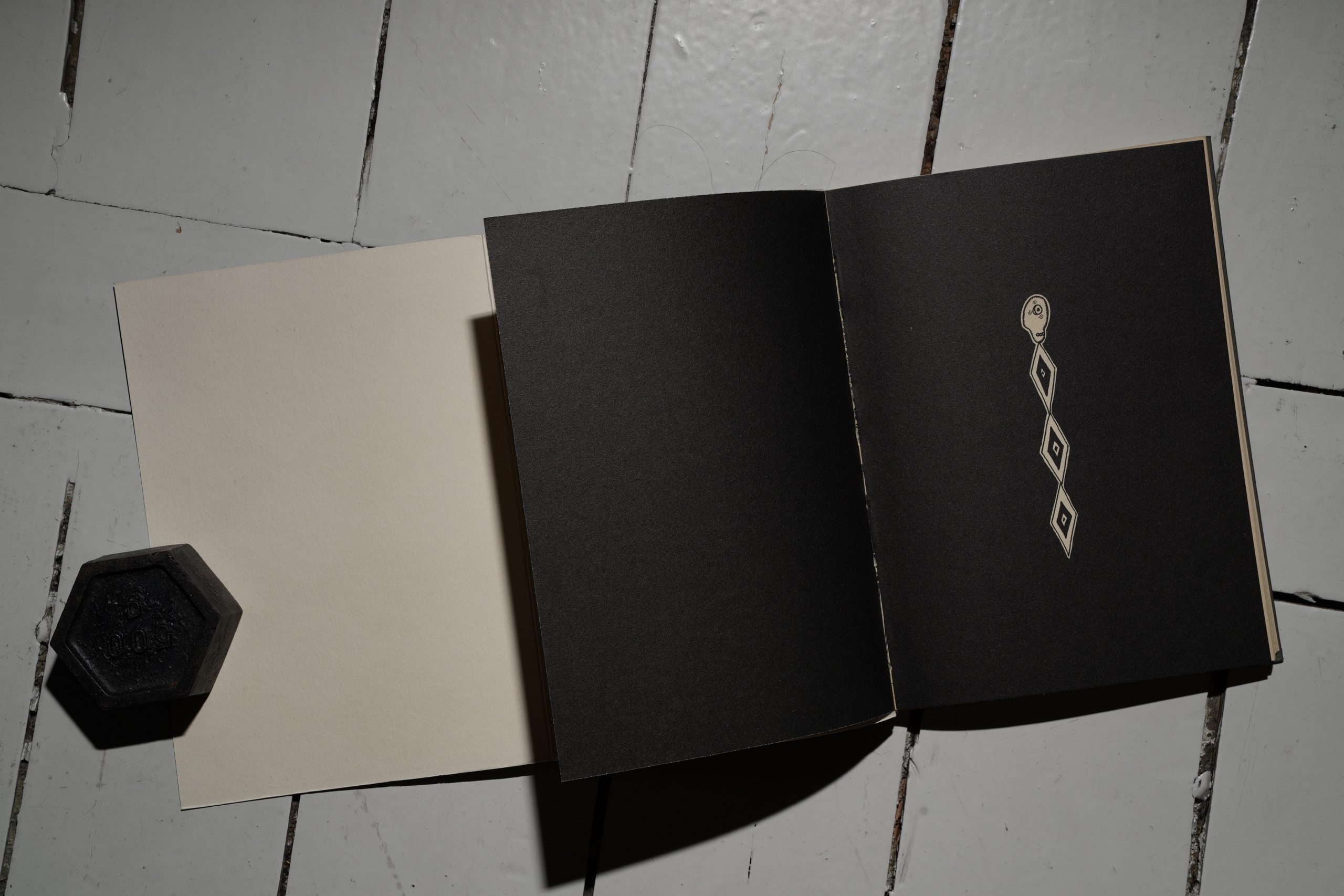 As with the Panter book, it's got big flaps…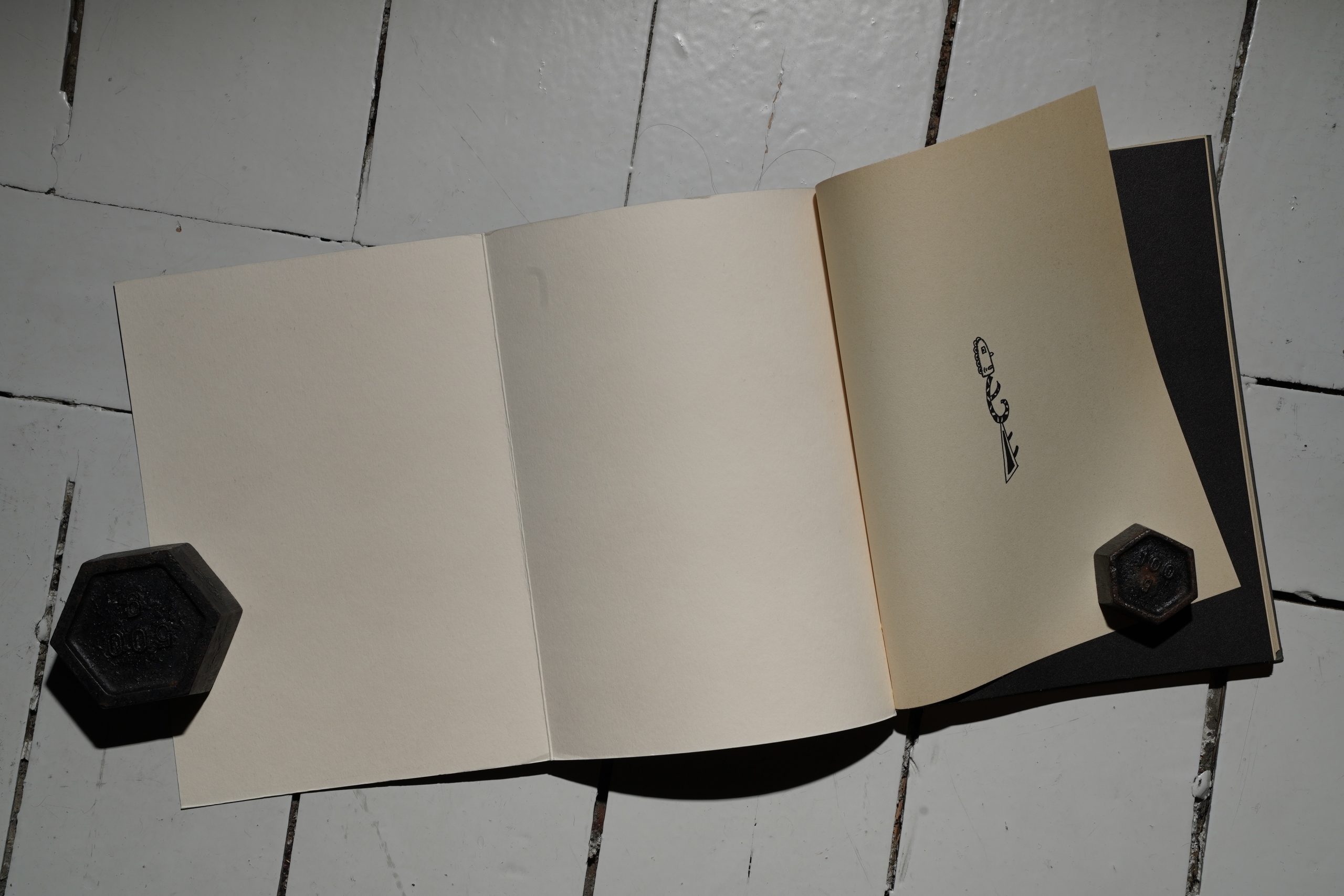 … and a "hidden" illustration.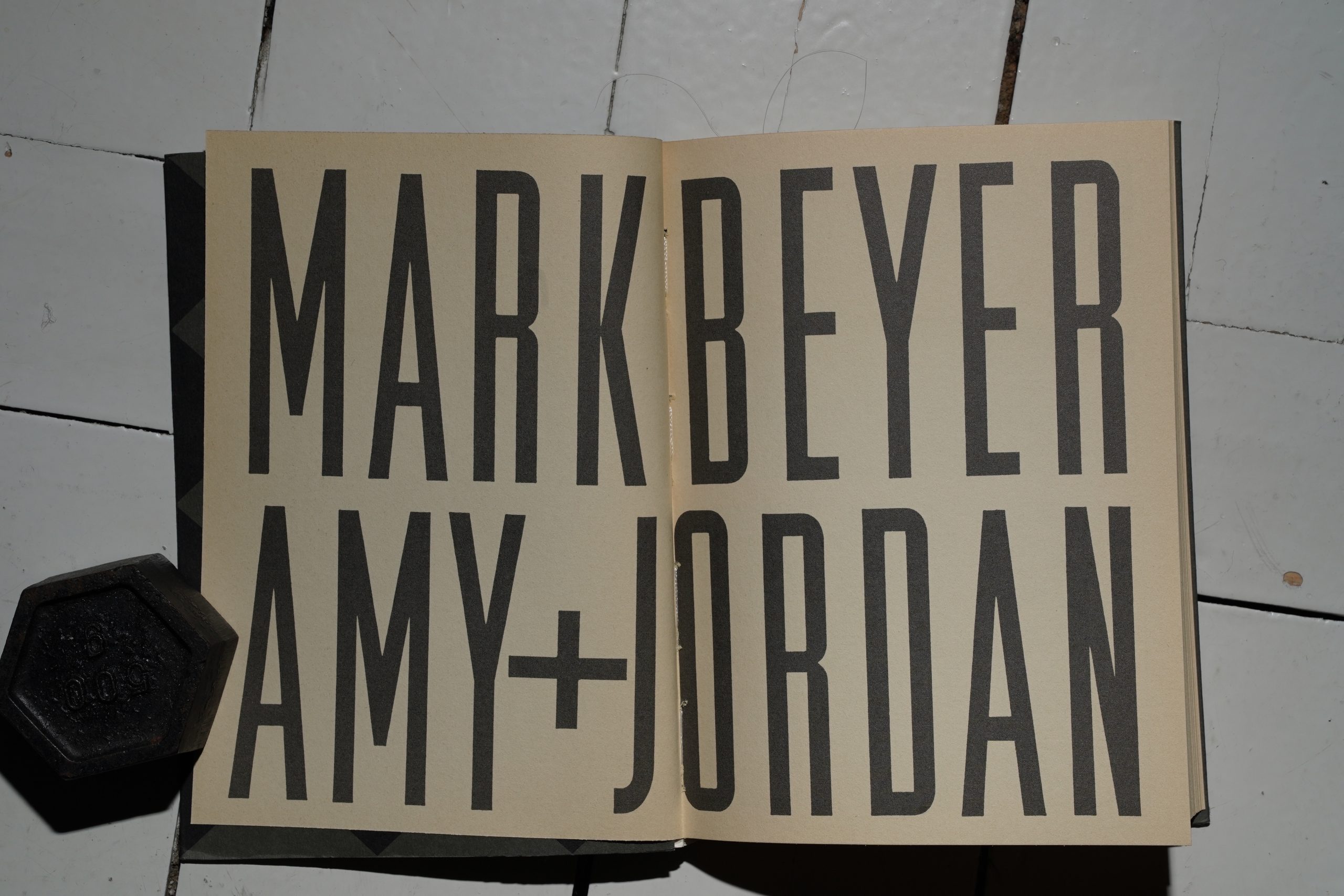 Then the title…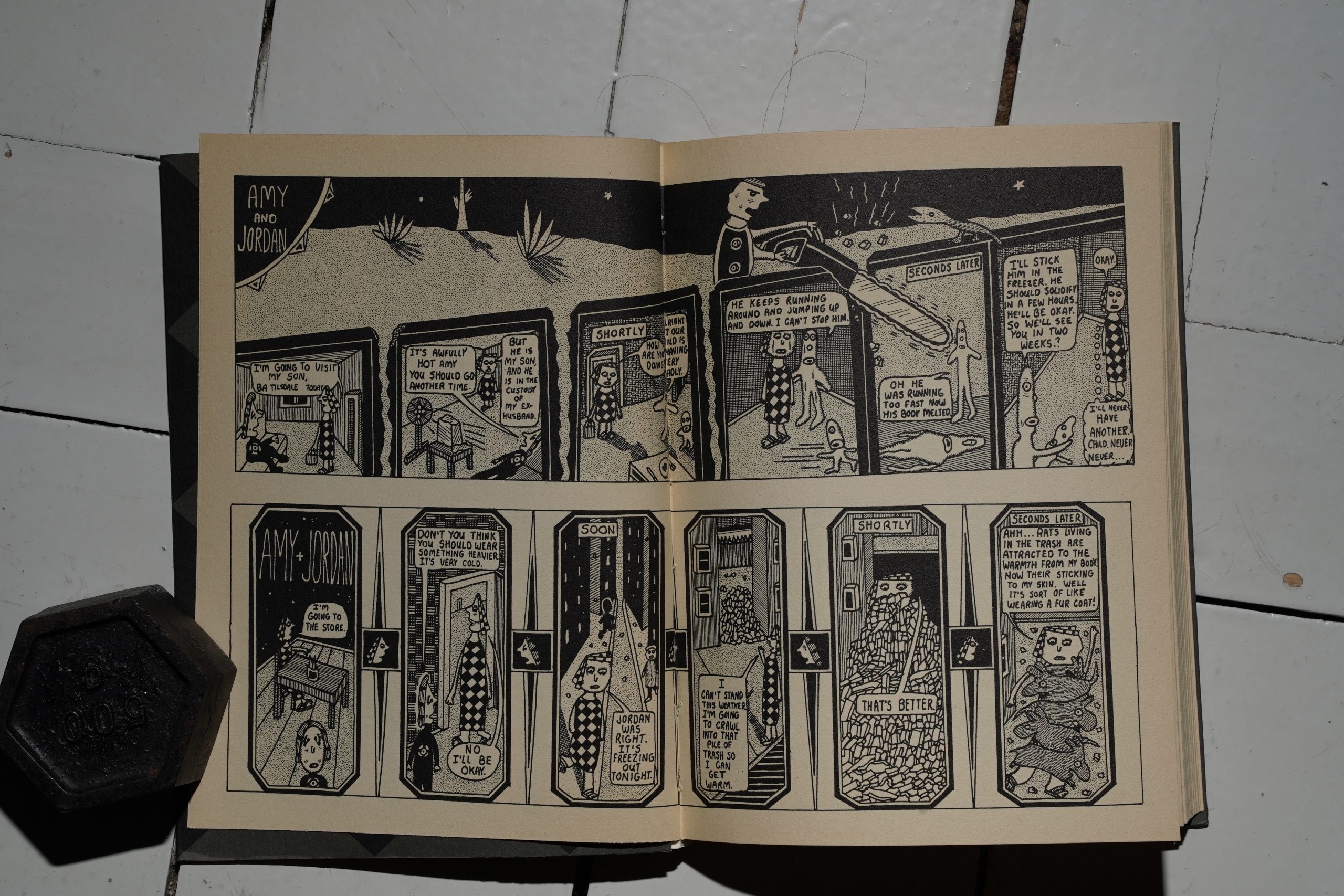 … and then it's onto the strips, which are all printed like this, which sometimes makes it hard to read the dialogue that falls in the gutter.
But hang on… that top strip there wasn't included in the Pantheon edition?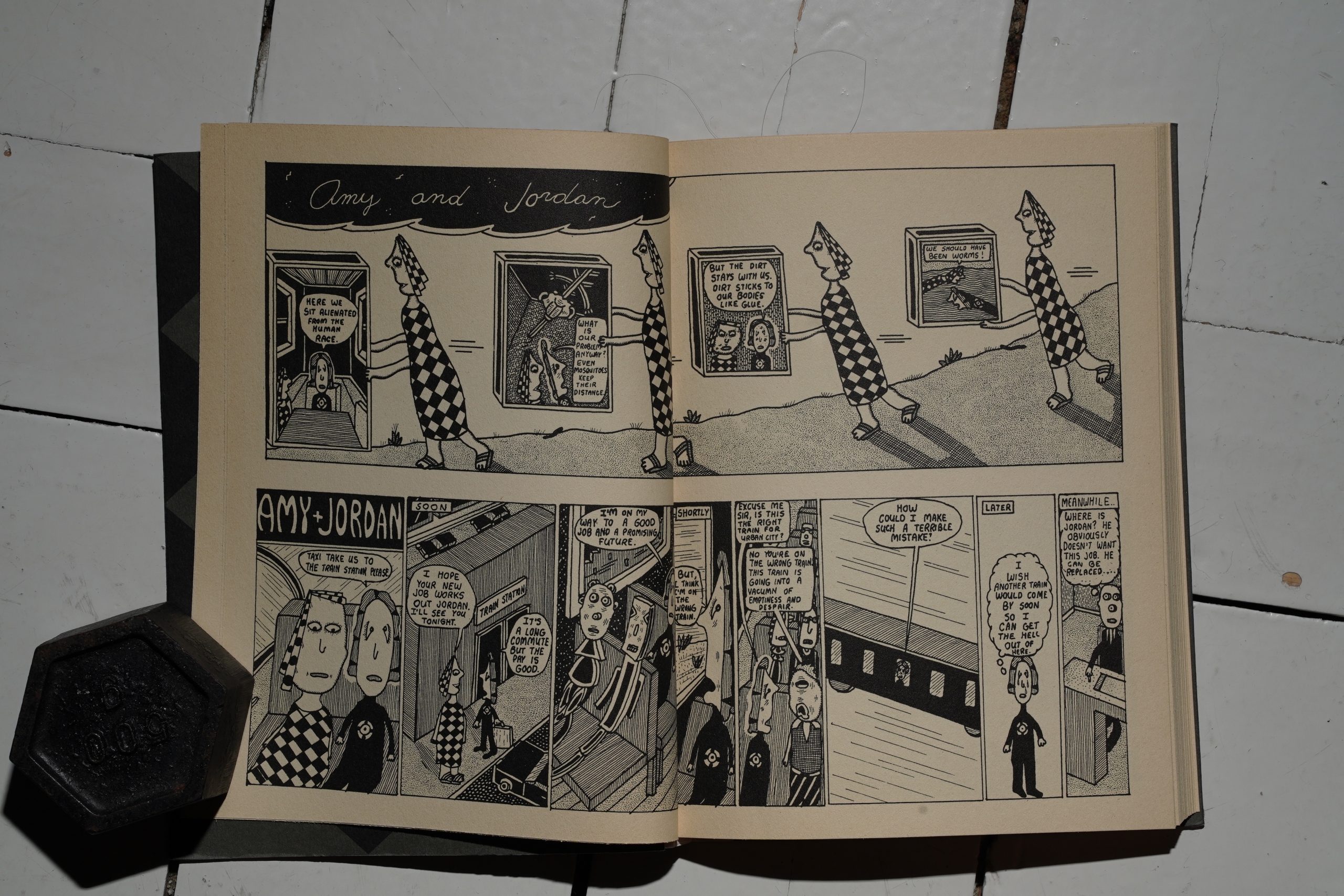 Neither was the top one here? Or am I just misremembering? That could well be, but the other strips are super familiar (I just read the Pantheon book), and certain strips don't ring a bell.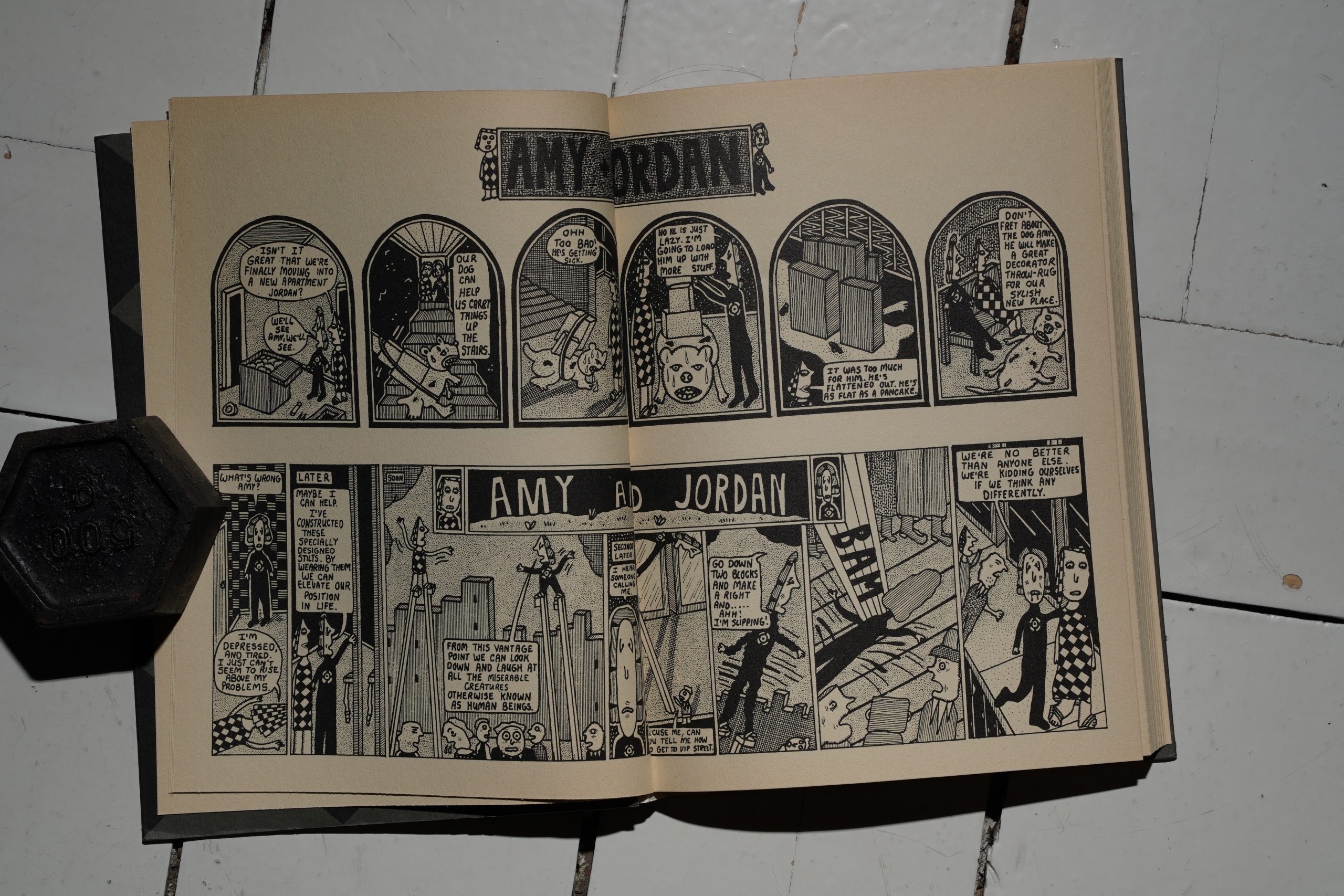 Again, the top strip here seems unfamiliar.
So… I ended up sitting down to read this book, and it's a surprisingly engrossing read. I mean, considering I'd just read most of these strips a few hours ago, in a larger and clearer format. There's something about seeing these strips in this format that's really appealing: The yellowing paper and the gutters cutting each strip in two makes it seem like I'm reading some strange artefact.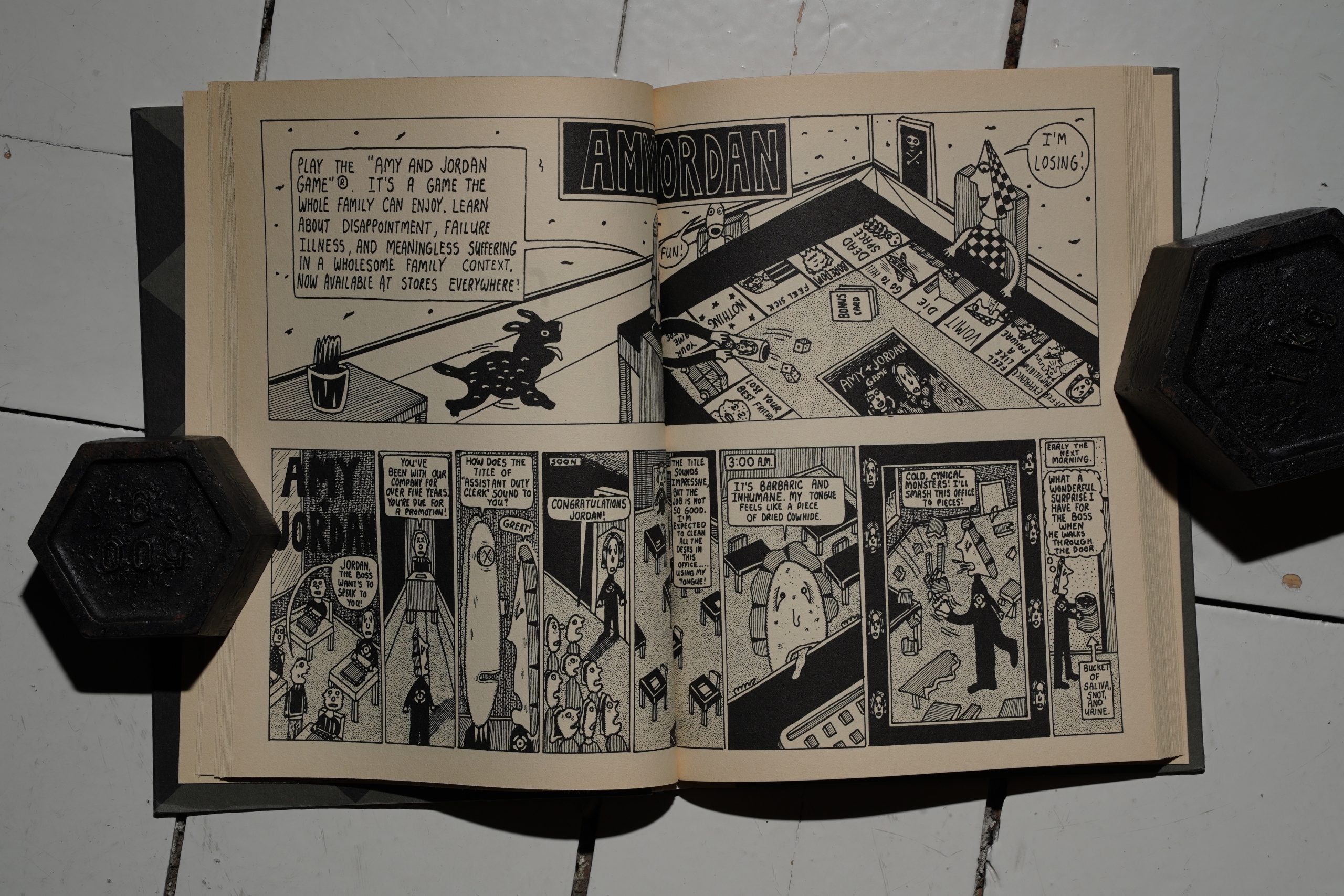 I don't recognise the strip on the bottom there, either… It's totally possible that my Old Timer's Disease is kicking in, or Beyer (or Pantheon) edited out some strips in that collection.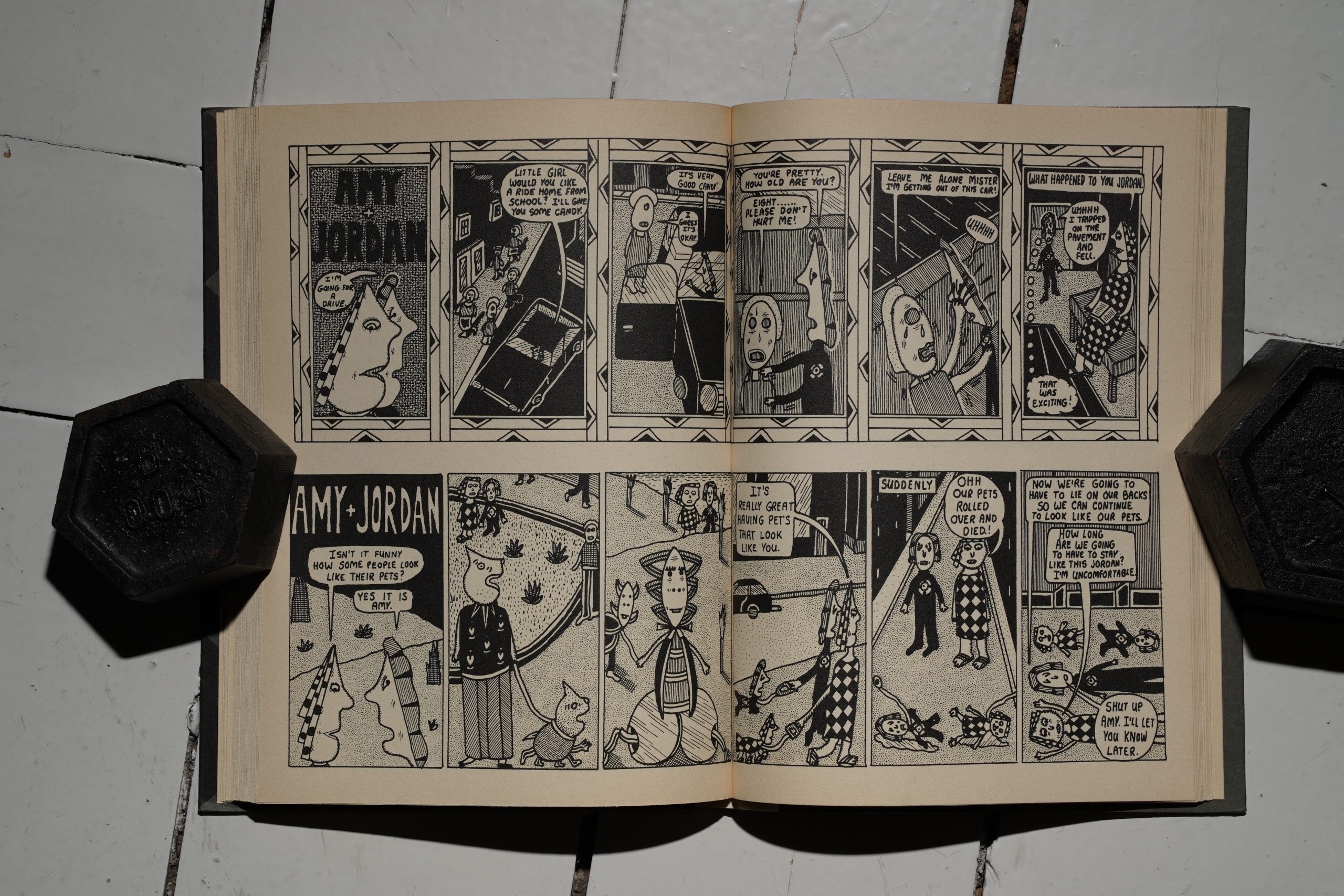 Neither of these strips seem familiar… I flipped back to see whether there's anything in particular that would make anybody remove some of these strips in particular, and the top one here I could see them being uncomfortable with, but the rest are pretty normal Amy + Jordan strips.
I guesstimate that there's about a dozen strips here that's not in the Pantheon volume.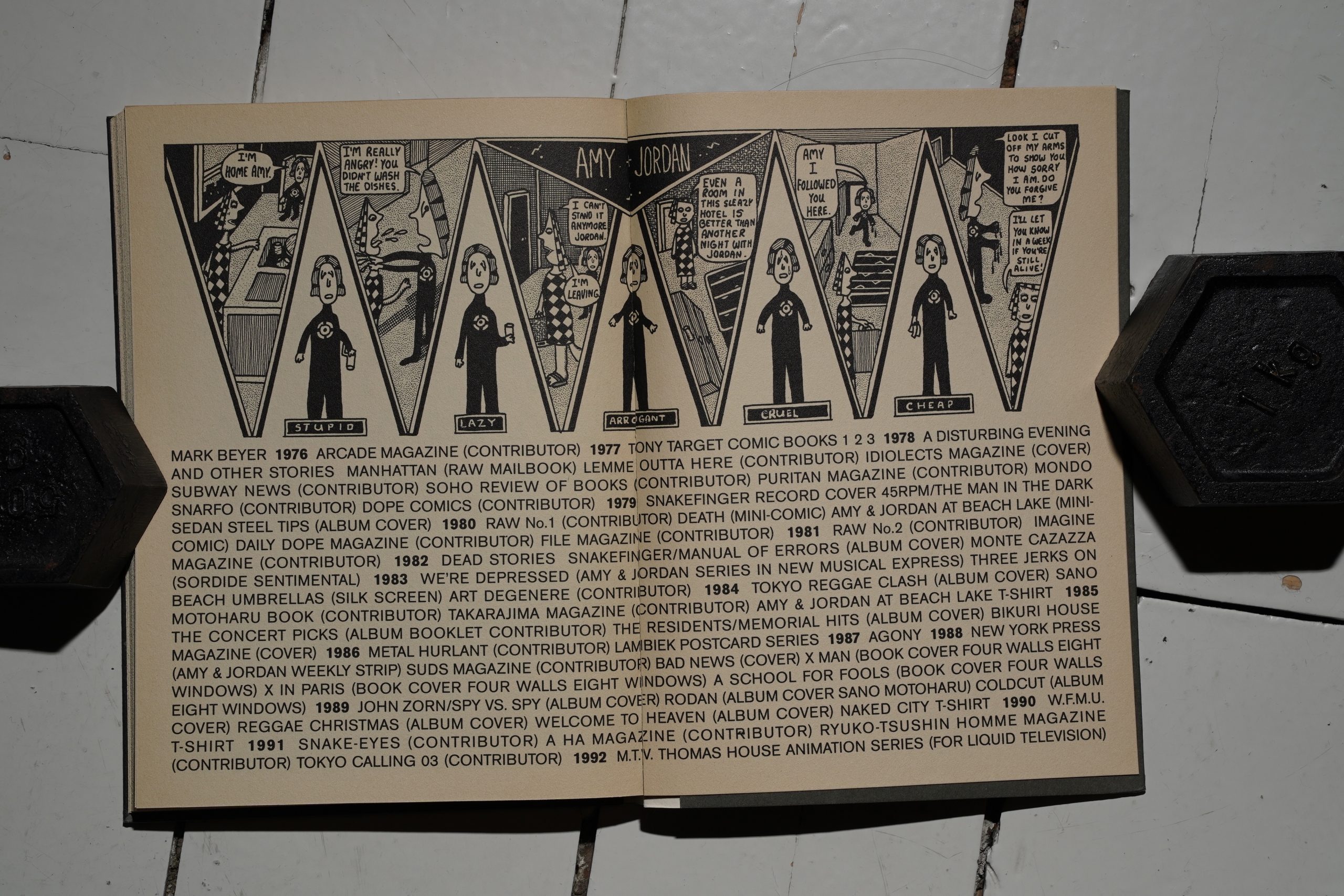 Then we get a career overview…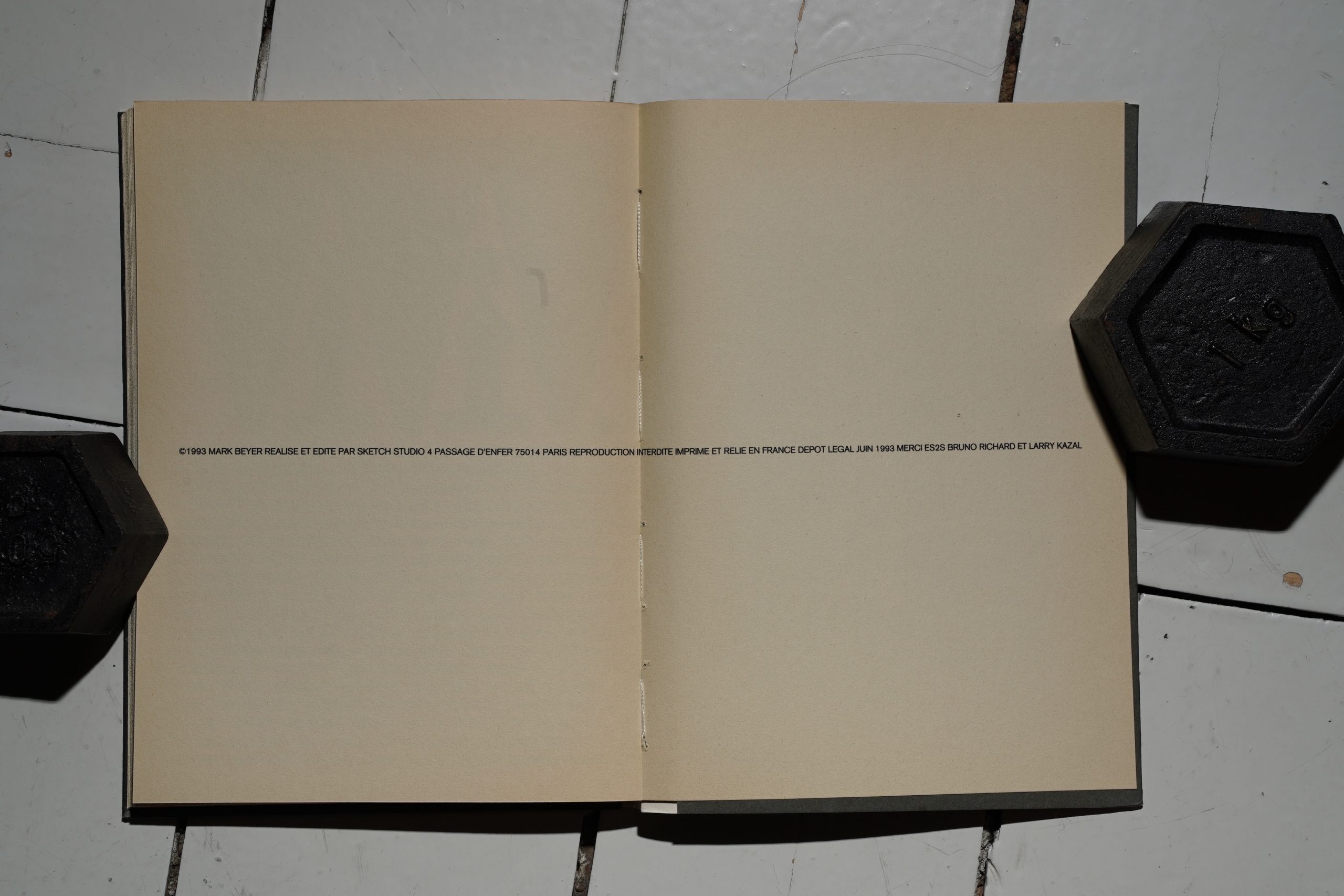 Copyright page…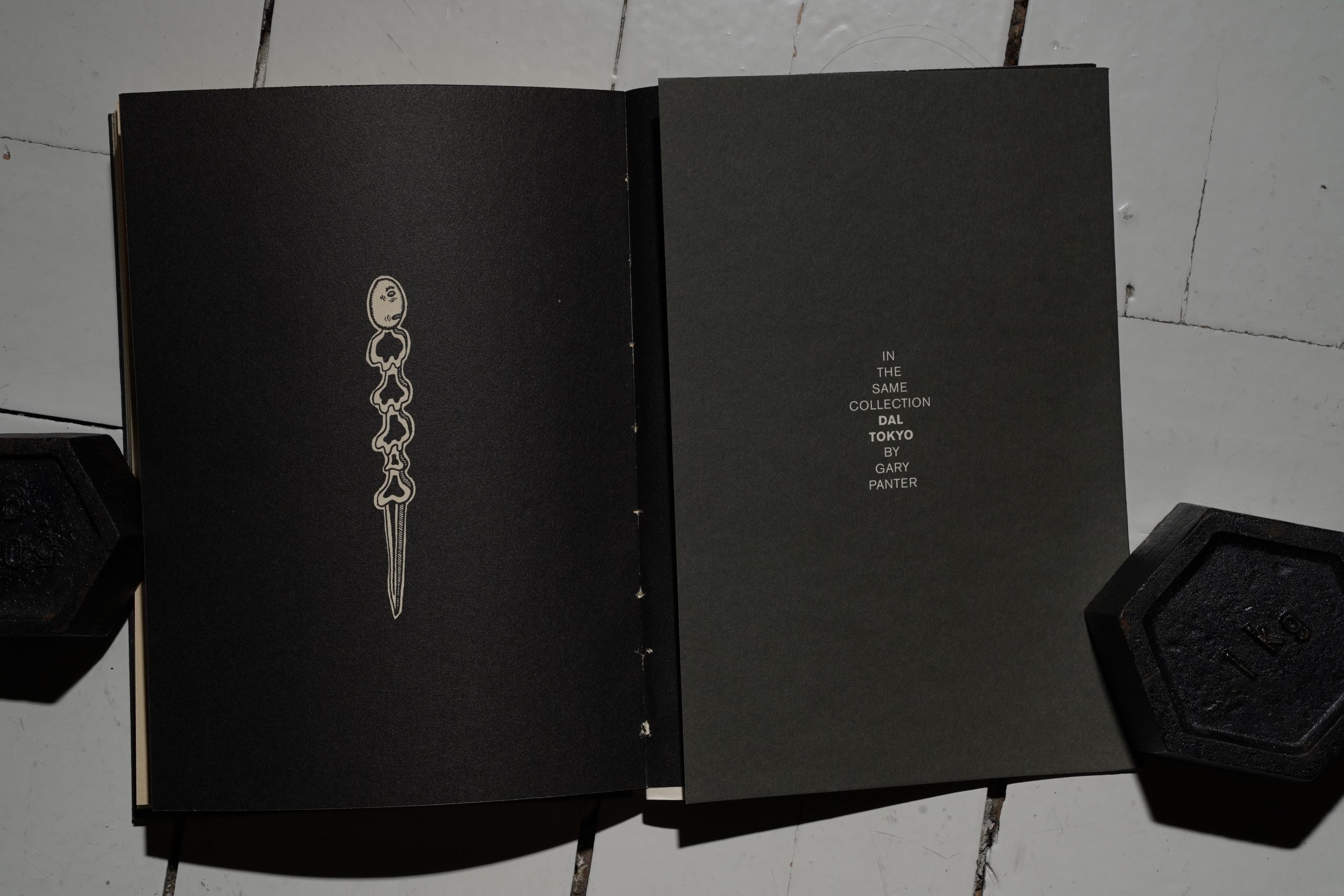 And it's over.
That's a really good book. Kinda perfect? I've had it since the late 90s… I think I happened upon a copy at… er… perhaps Lambiek?
This blog post is part of the Punk Comix series.