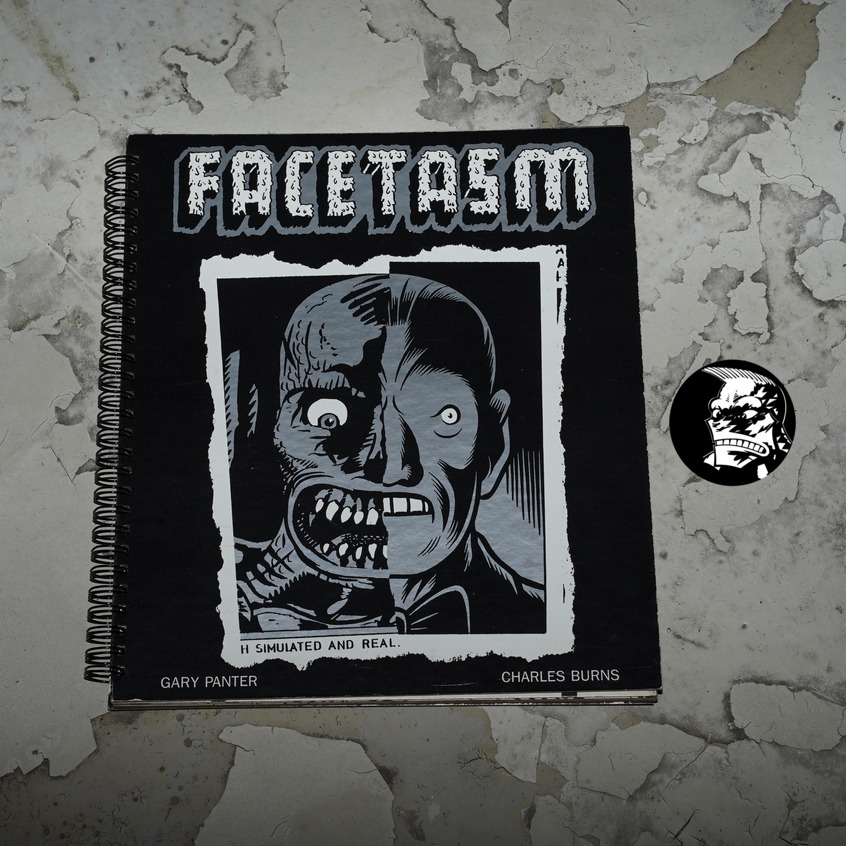 Facetasm by Gary Panter and Charles Burns (226x254mm)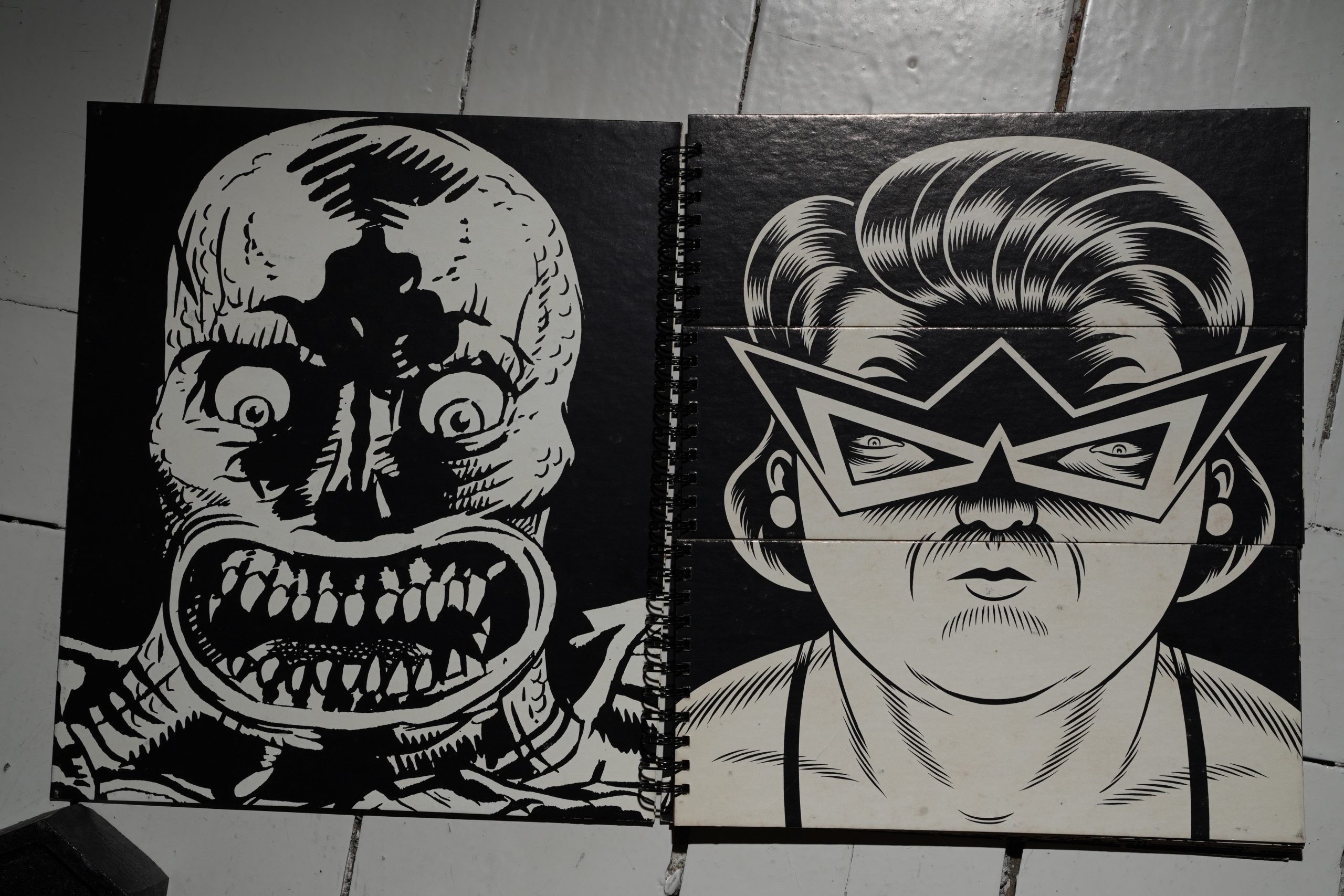 This is a spiral-bound book with thick cardboard pages, immaculately printed by Gates of Heck.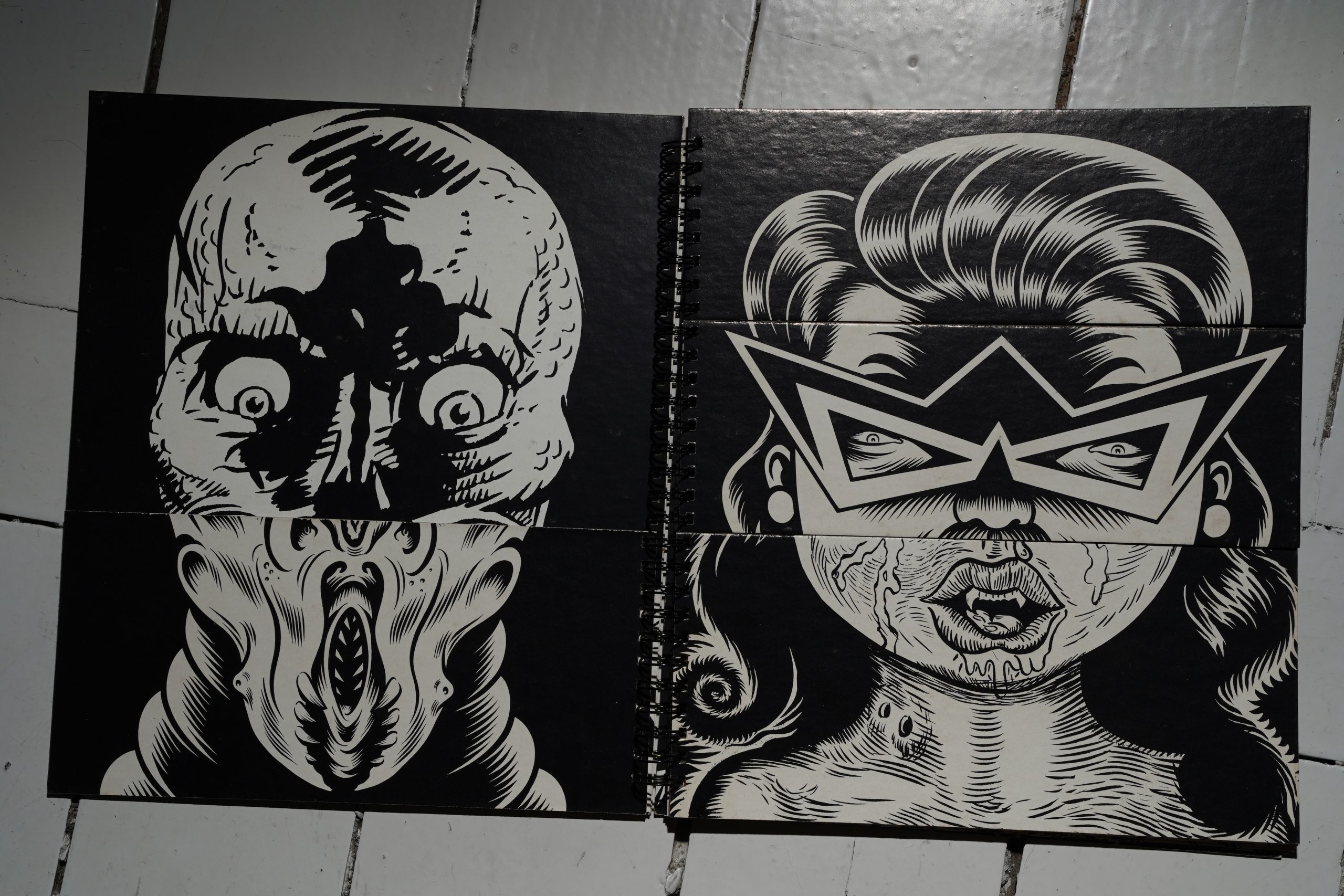 The gag is that the pages are cut in three (horizontally), so you can flip the three parts independently…
… creating a large number of facial combinations…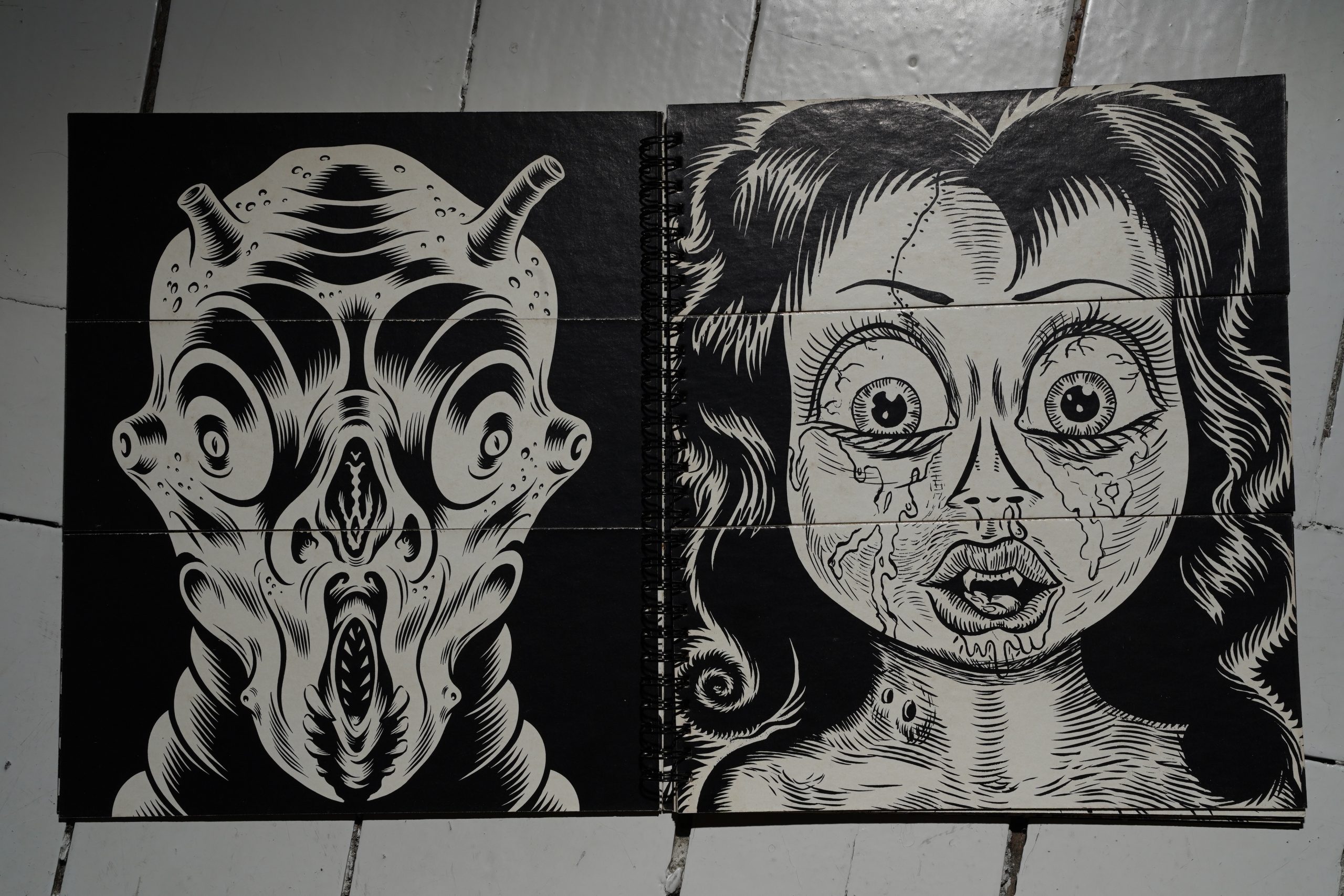 … or just look at the images individually, if you want.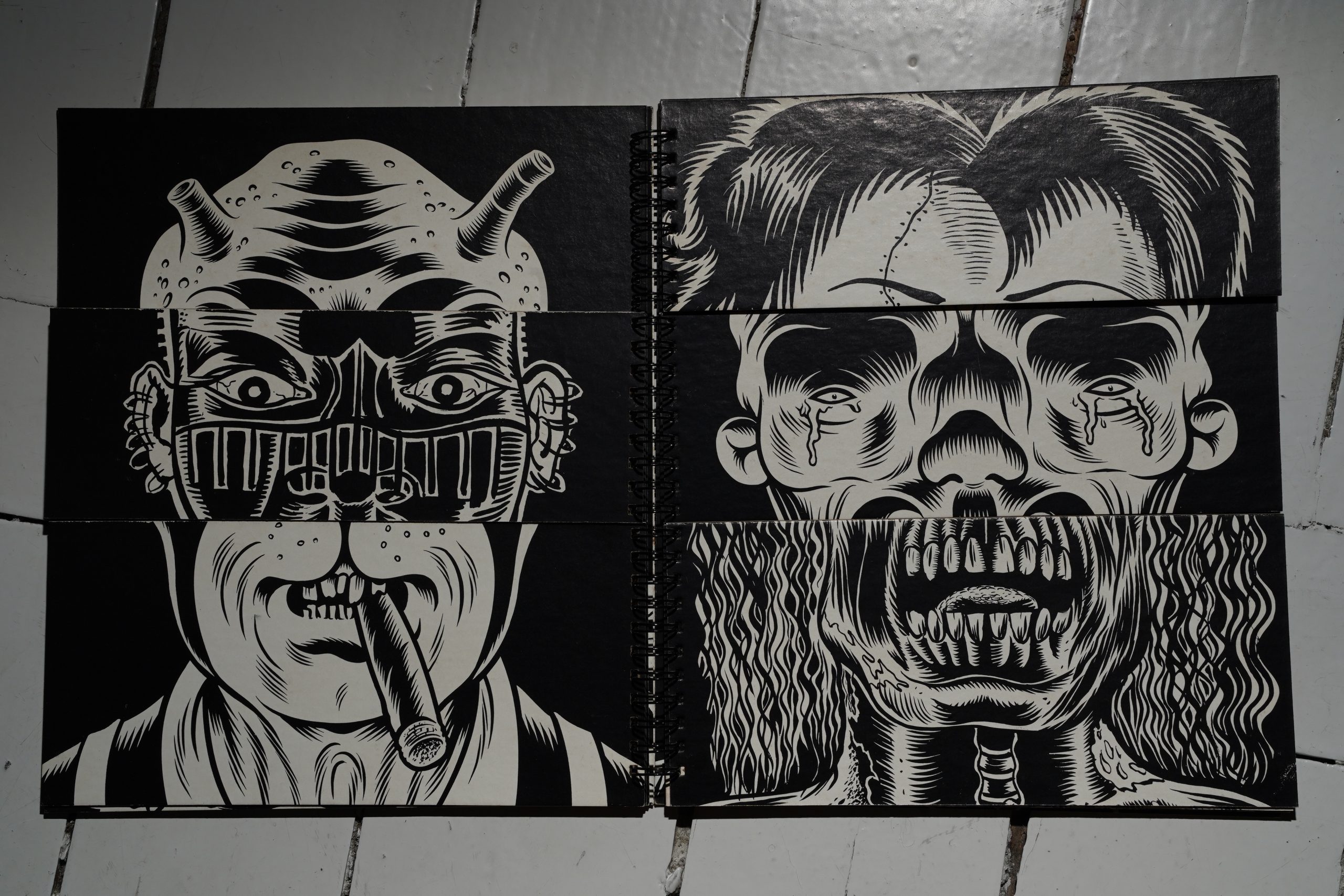 I haven't done the math on how many combinations are possible, but some combinations are better than others.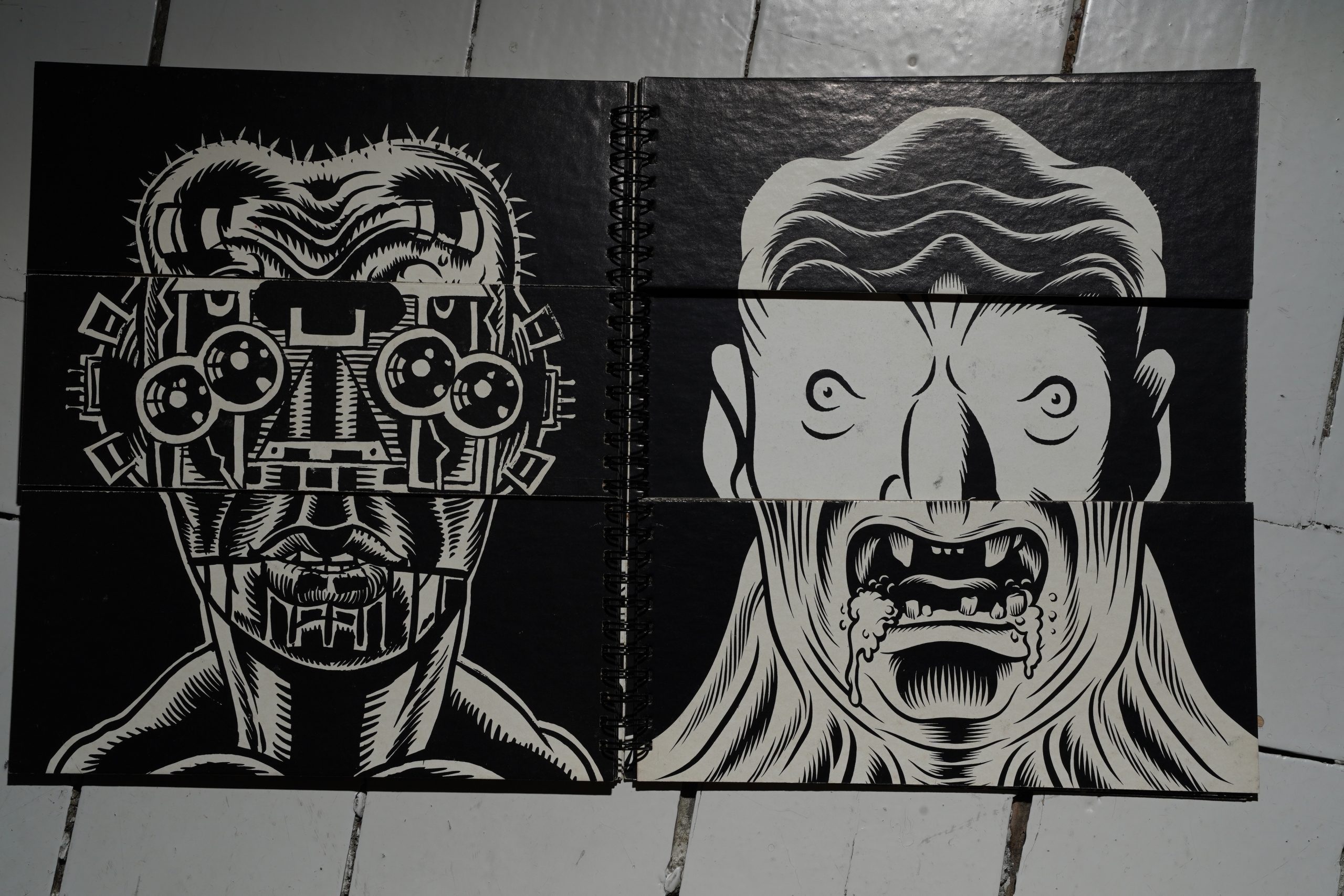 Heh heh.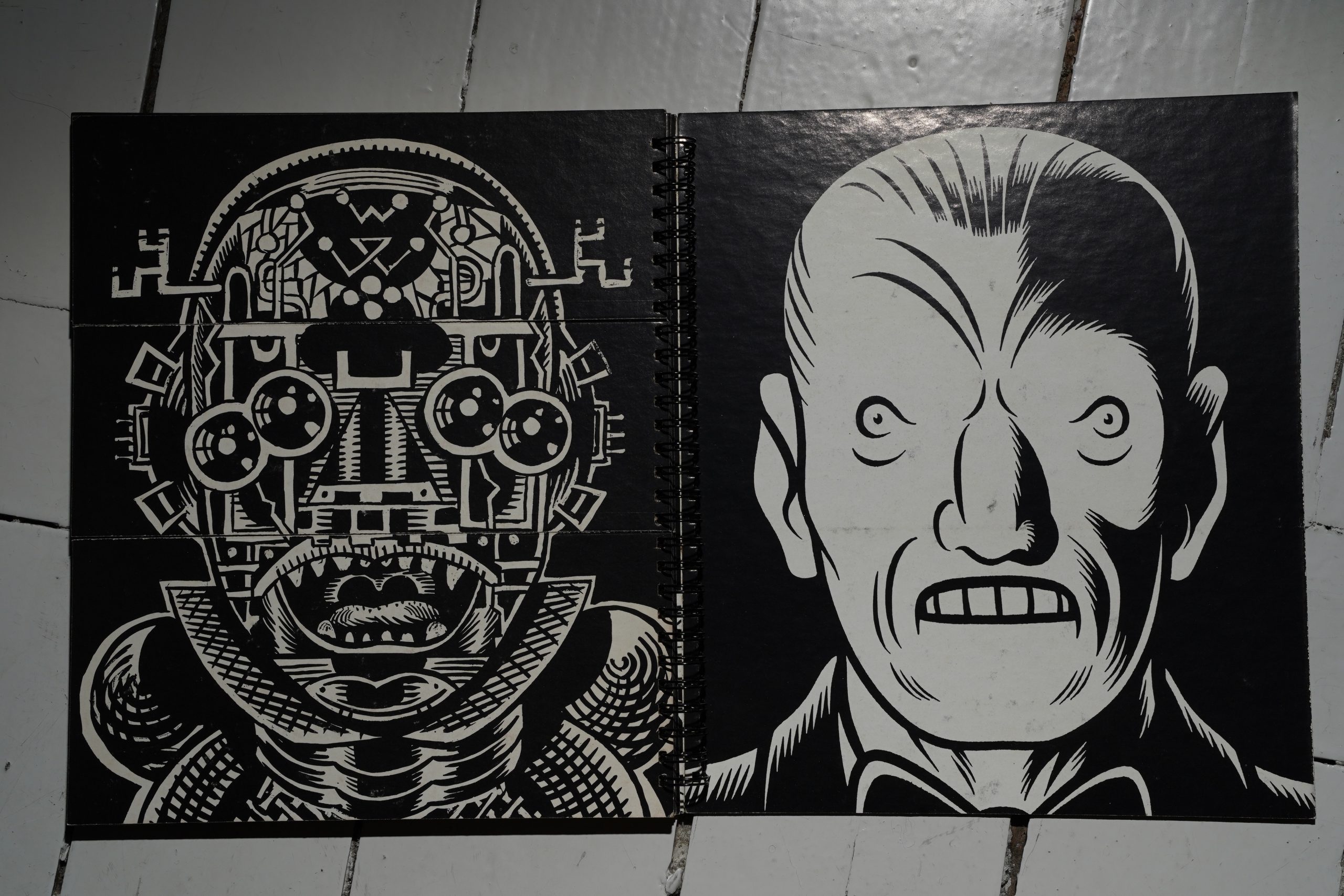 Charles Burns uses his usual super sharp drawing style, and Panter seems to have adapted his usual style to match his? Which is a smart move, because it makes more combinations work (than if he'd done his usual ratty line style instead).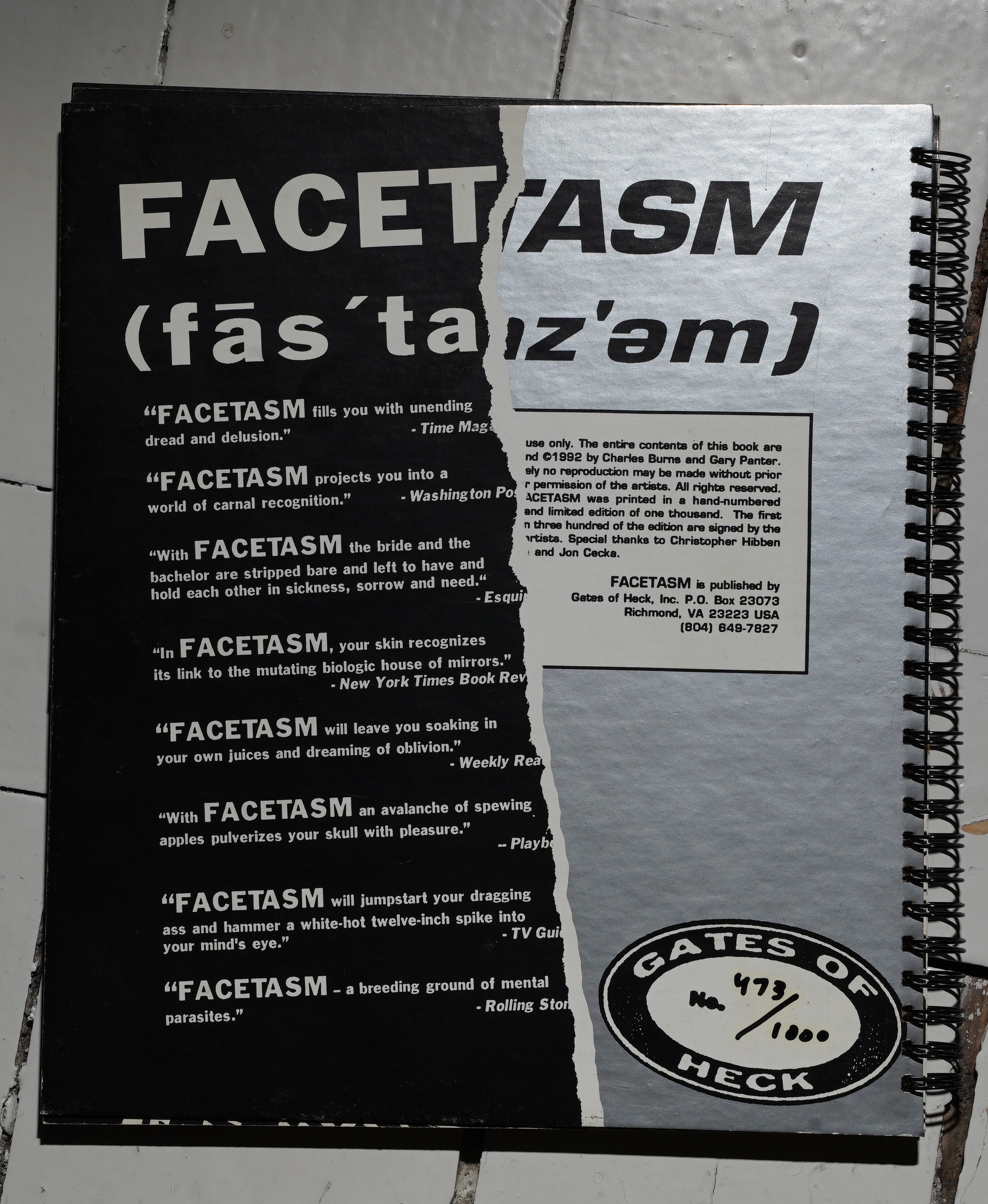 Some of those quotes may not actually be real! I'm so smart ess emm are tee.
The Comics Journal #153, page 128:
Facétasm contains no words, just full-page pen-
and-ink drawings of various characters' faces shown
head-on. The ilüdividual images are unsettling enough,
as anyone with Burns' and Panter's work
Bould expect. But the really disquieting thing about
this book is that each page (made out of heavy card-
stock) is cut into three horimntal panels; thus, top Of
head and f)rehead, eyes and nose, and muth and chin
can all be mixed and matched, giving the characters
even more deranged appearances than in the original
drawings. The resulting jumbled faces that stare up
out of the book are sometimes comical, sometimes
disturbing. and always intriguing. Far creepier and
cooler than any epismie of Twin Peaks, this solume
takes a classic children's book format and transforms
portrait pllgy fooyisted
Man that OCR doesn't have OCD, now does it? It's probably easier to read if you just click through to the scan above…
It must have been a major success, because it's been reprinted a bunch of times.
Eric Reynolds writes in The Comics Journal #207, page 120:
Stylistically. Burns and Panter are diffe
uläély iri regard to the clean hr1€0f Burns versus
e frenetic and spontaneous brushstrokes Of
Aesthetical'y. hoi+ever, thei/ styles blend—with remarkable
never does the juxtaposition get in the way of
appre$ftioris"uch as – two of the grate/
-Ååmlll pn Roy Crane – edited by Lent. In his introduction; Lent bemoans the
Oh I give up. Click on the link above why don't you. If you want to read the text.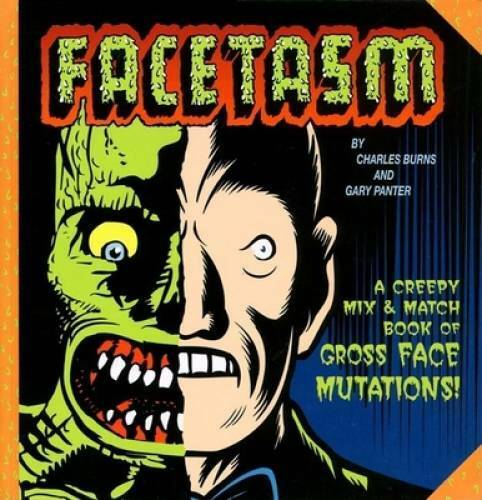 I guess this is the edition he was talking about… sheesh.
This blog post is part of the Punk Comix series.