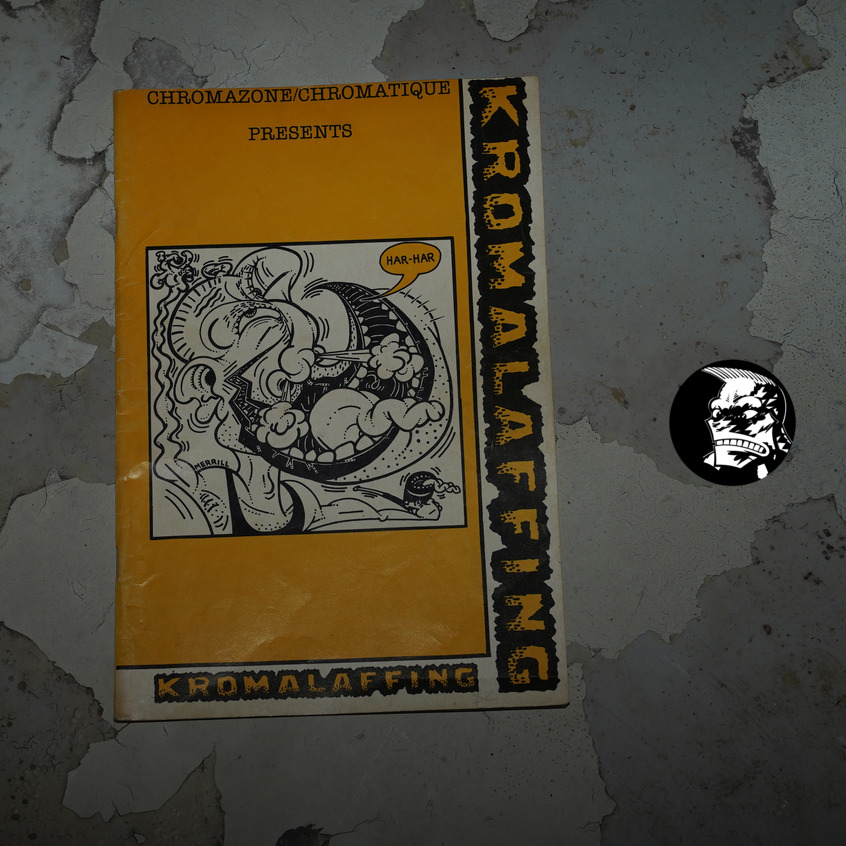 Kromalaffing edited by Michael Merrill (179x267mm)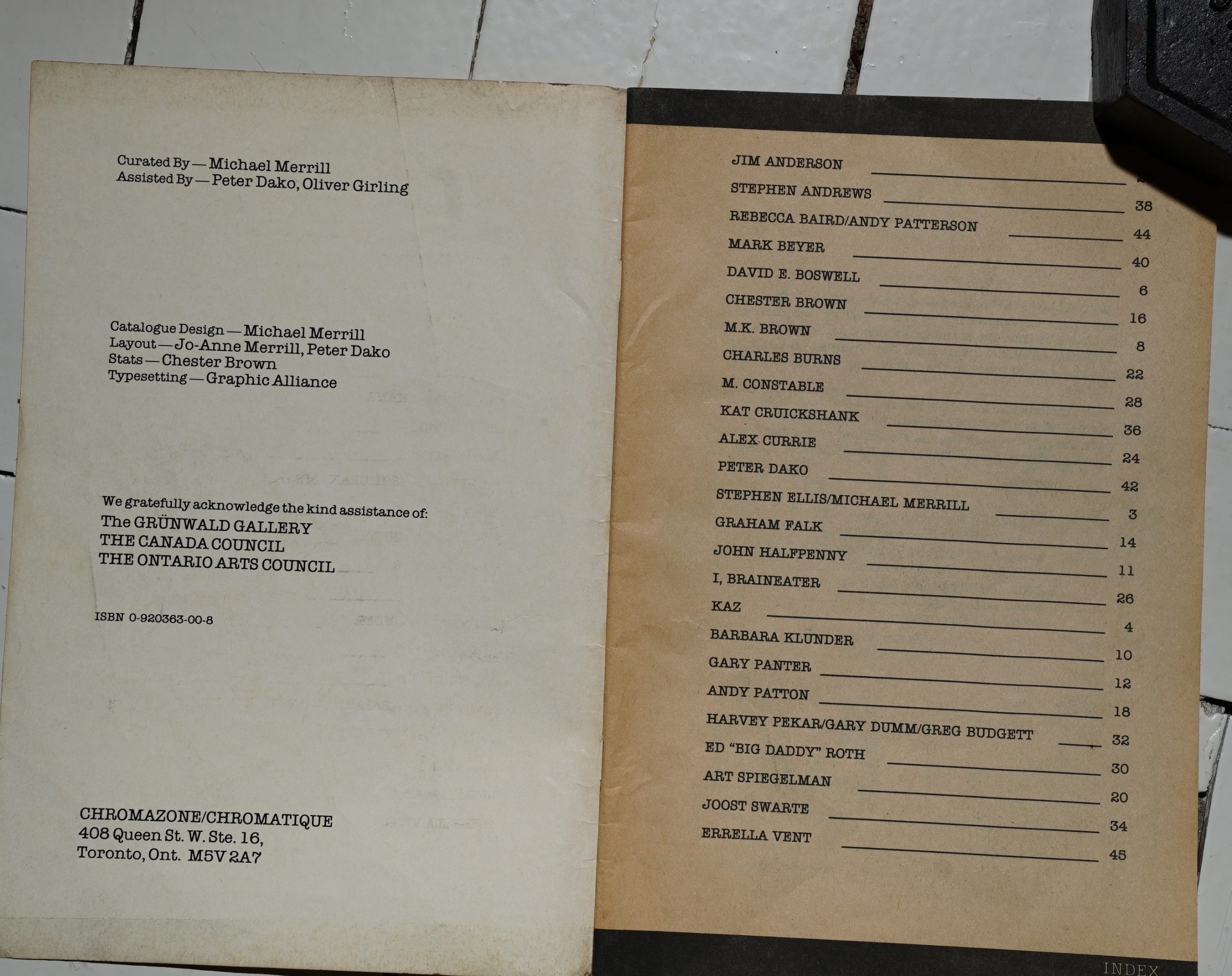 From February 4 to 25 of that year, Michael Merrill curated a gallery show called "ChromaZone/Chromatique Presents Kromalaffing" at Toronto's Grünwald Gallery. The exhibition presented experimental and humorous comic artwork from American, Canadian and European artists.
It was in 1984, and I think it had to be one of the earliest gallery shows to feature such a gamut of artists. It's a slightly confusing selection of people: It's basically "Raw people" and then "people from around the area" (i.e., Toronto).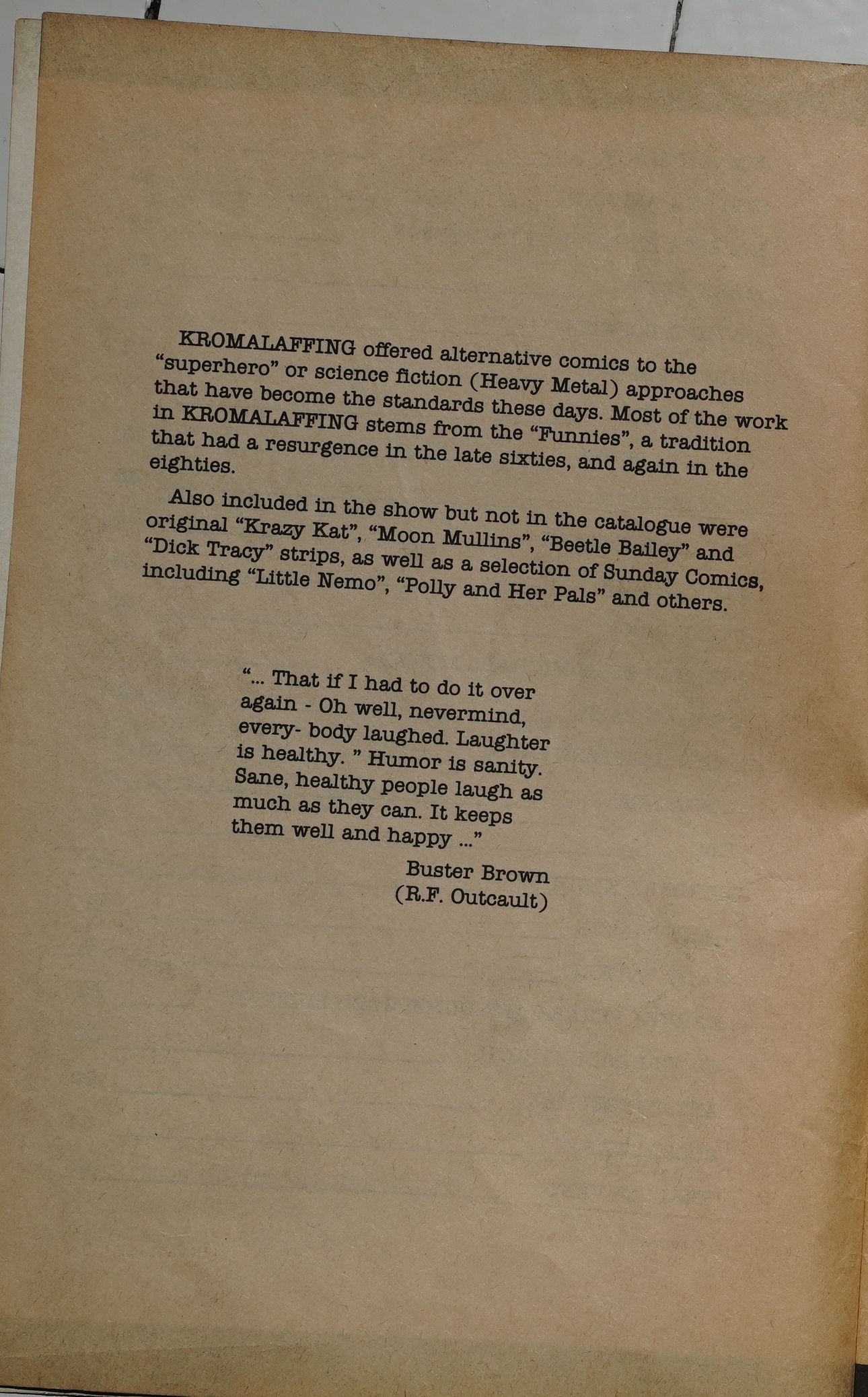 The catalogue explains the show briefly…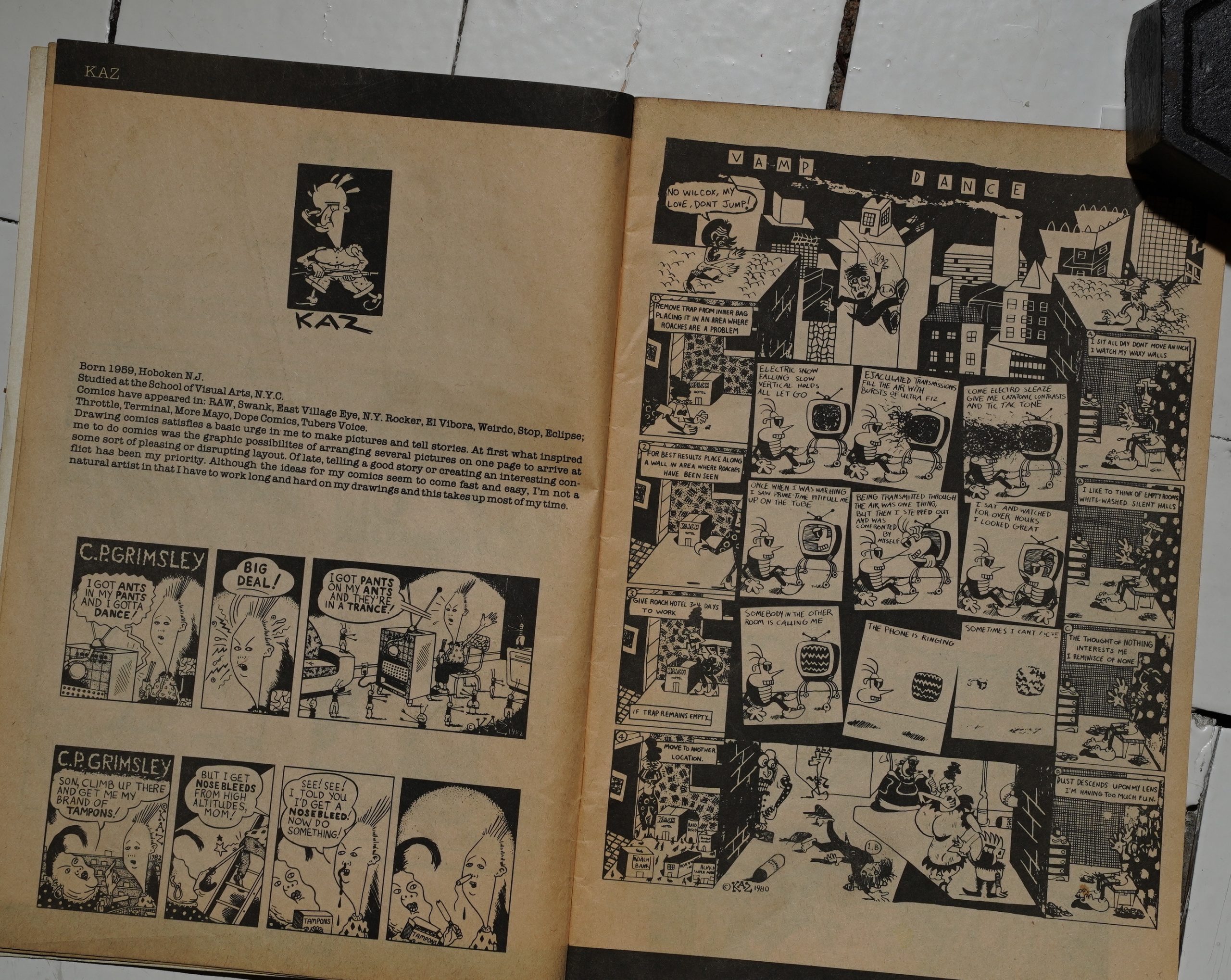 … and then we get a page or two of pretty random comics from people (along with an introduction). Here's Kaz, for instance.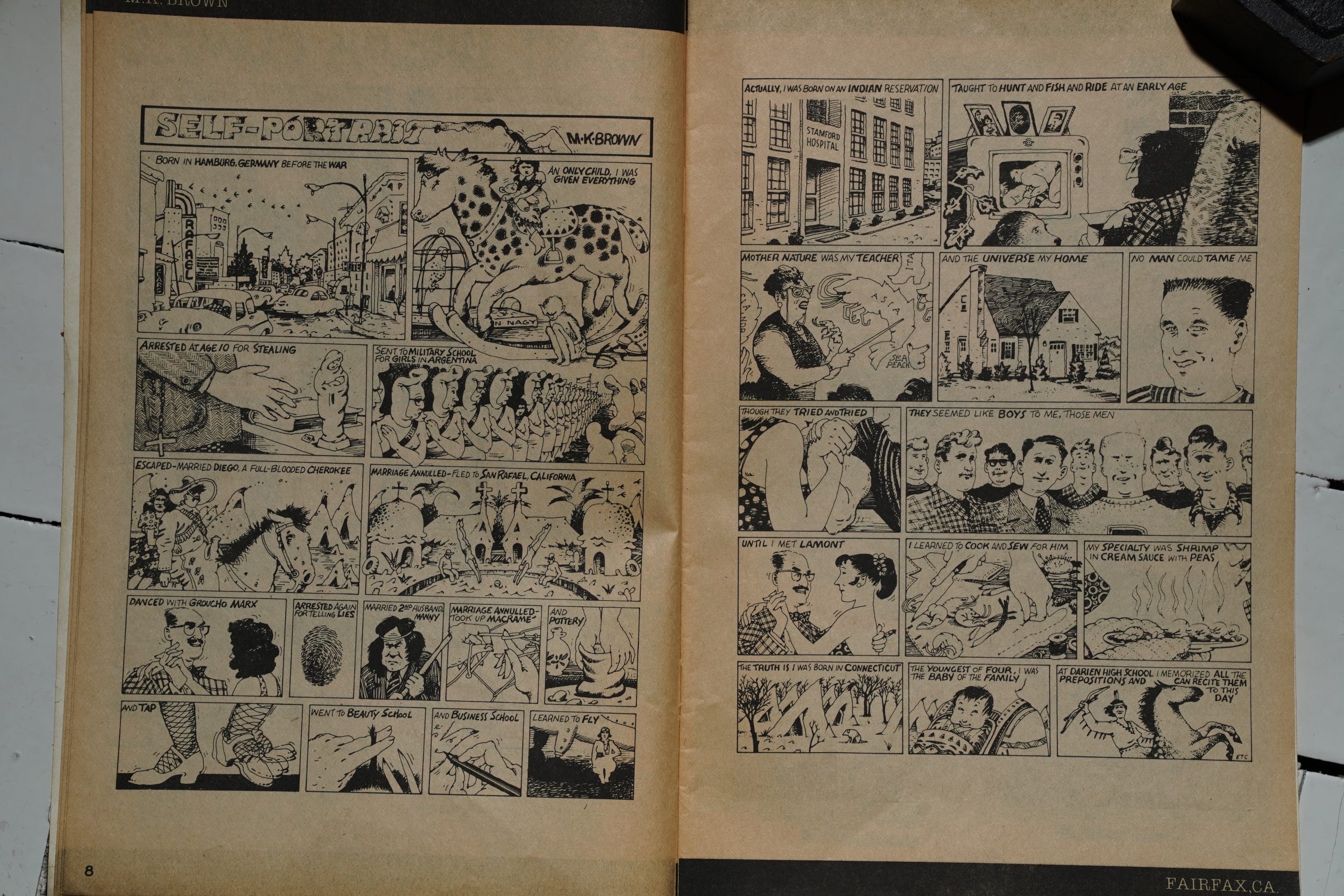 Some people get no introduction, like M K Brown.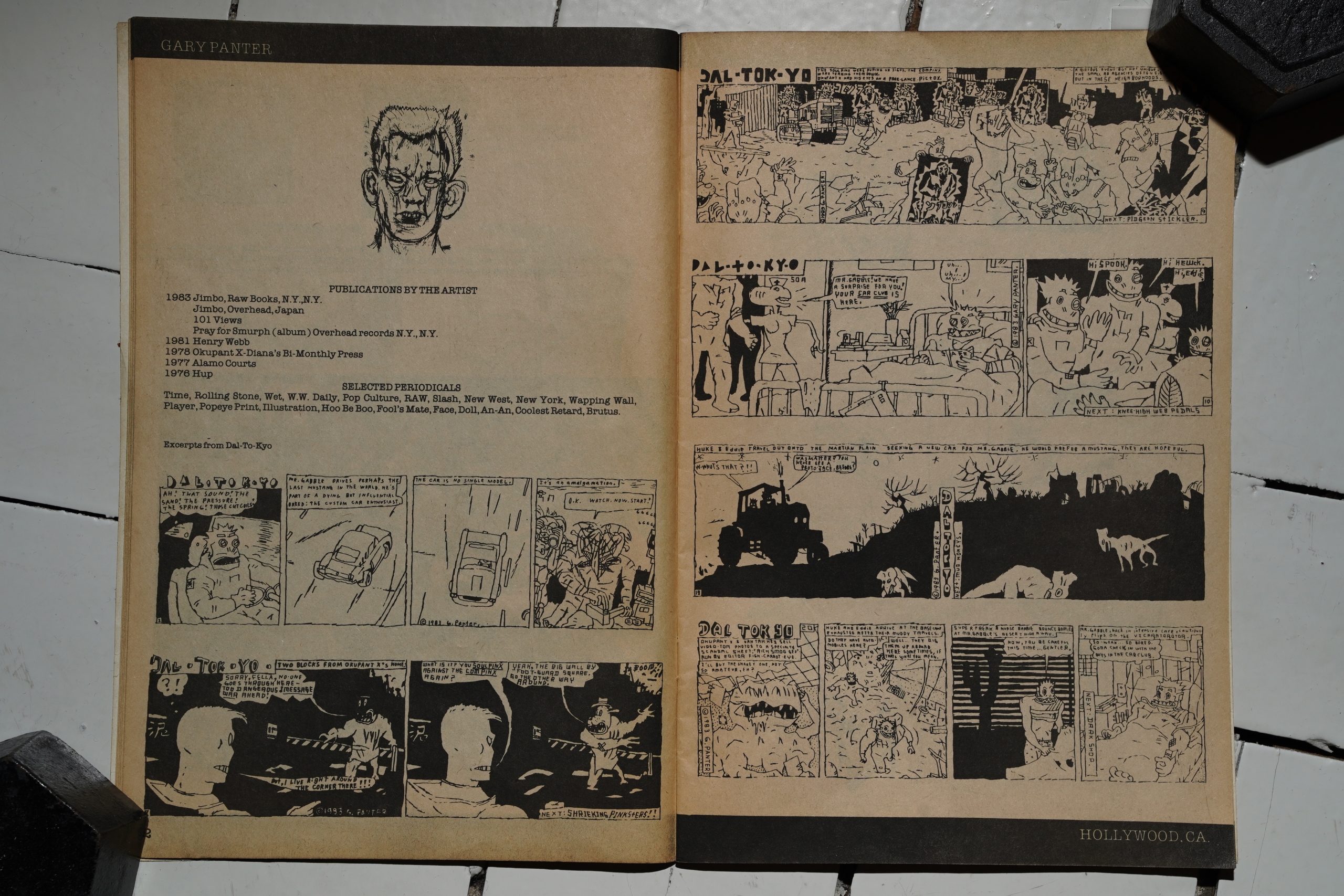 Gary Panter is represented by some Daltokyo strips…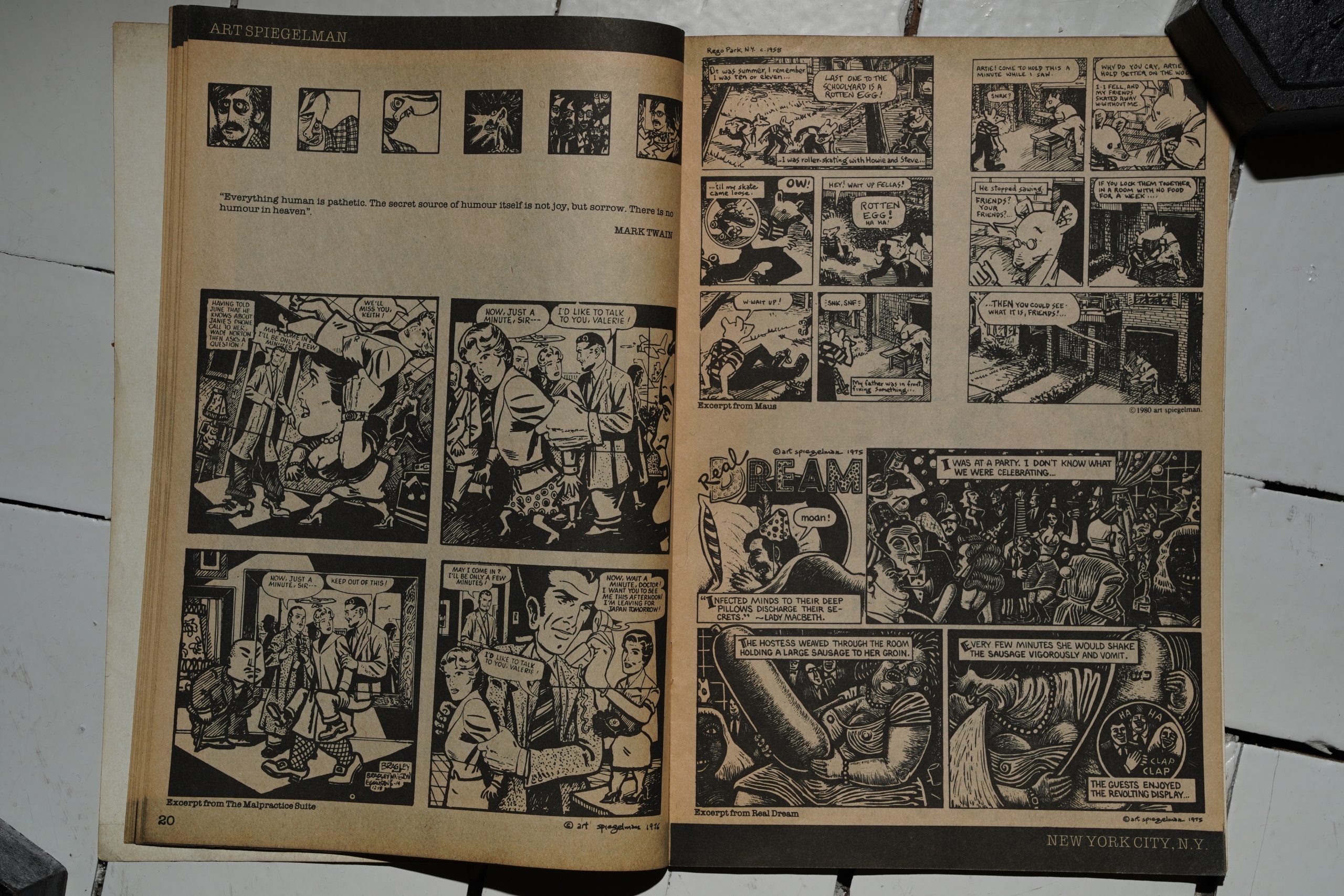 … and Art Spiegelman by a truly random selection of randomness.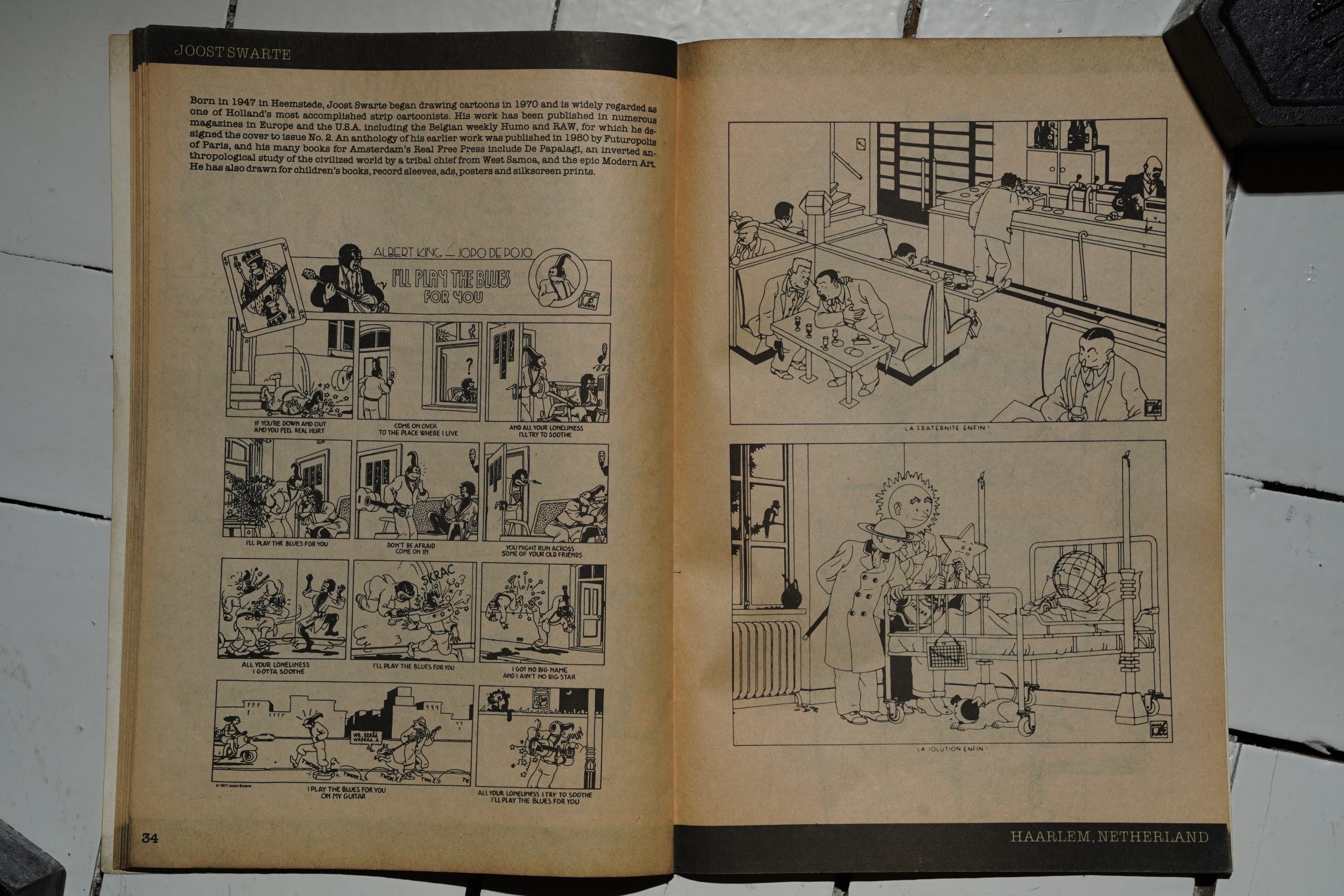 There's a single European here — Joost Swarte.
It's just a very oddly curated show. I mean, you can't fault somebody for wanting to have all these different people in the show, but there doesn't seem to be much of a through-line here.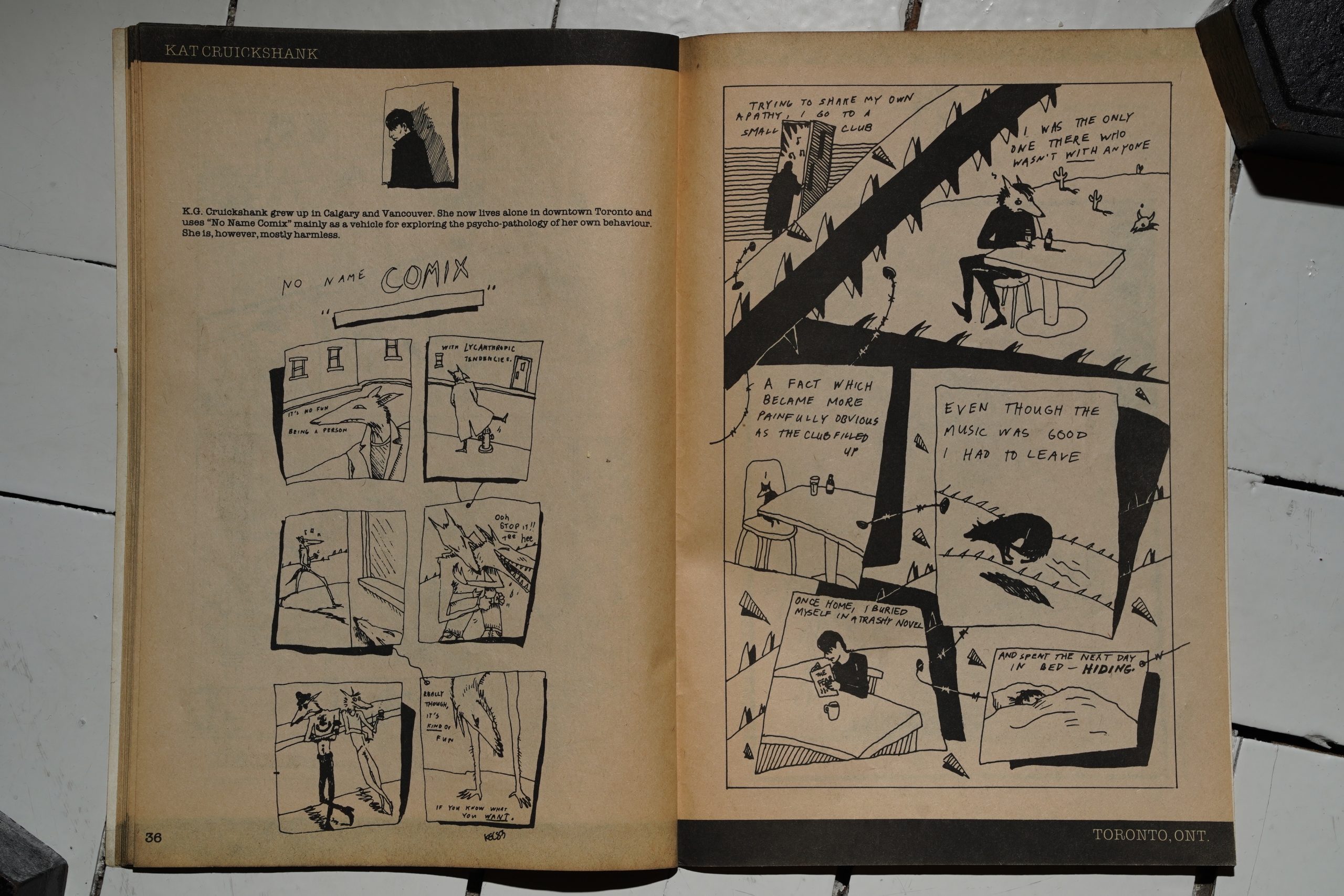 Hm! Here's somebody I'm not familiar with… Kat Cruickshank? With "No Name Comix"? Those pages look intriguing.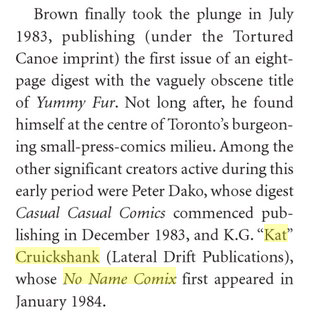 KG Cruickshank… Must be this twitter? I'm unable to find "No Name Comix" on the ebay, though. Too bad; I want to read those.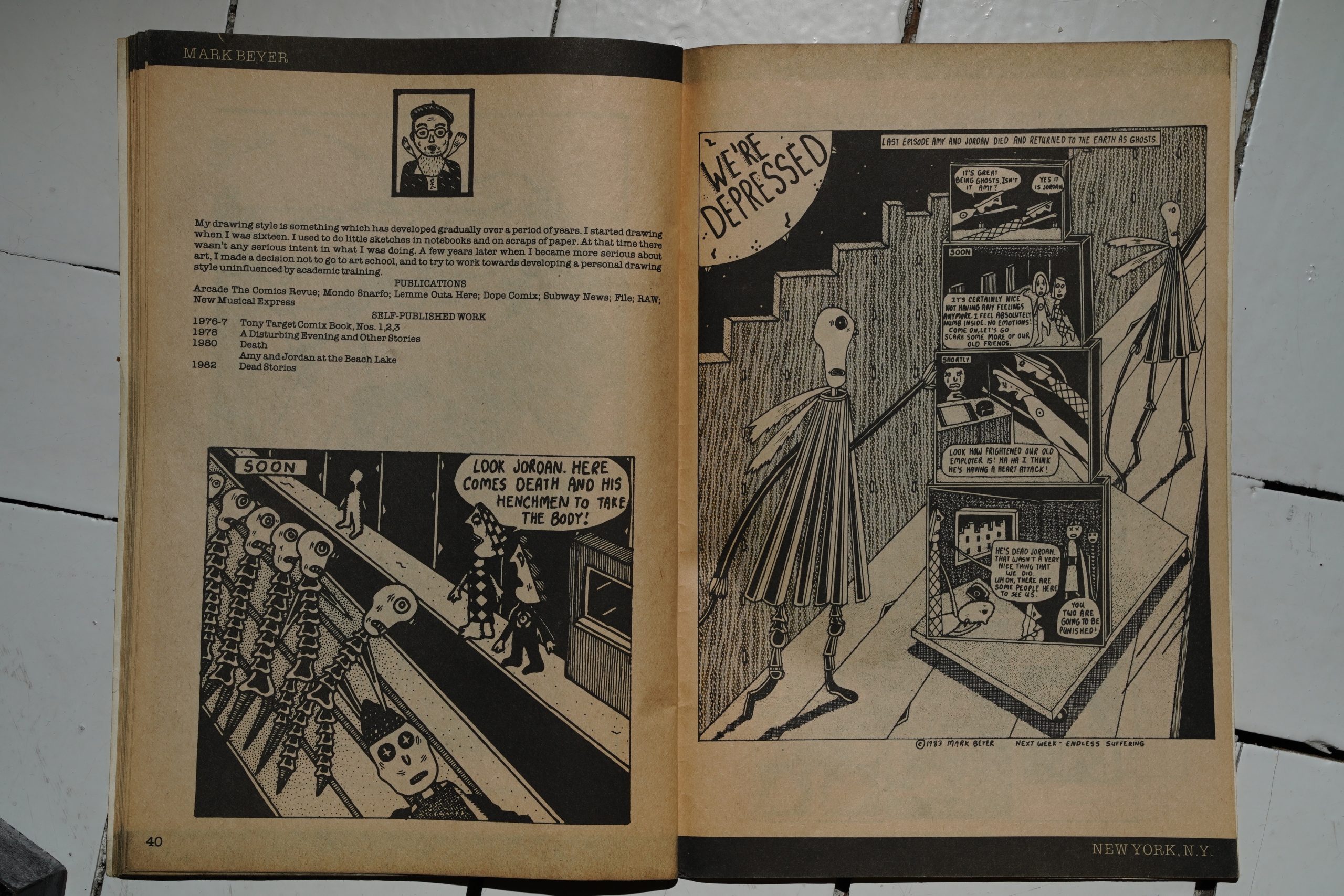 Anyway, there's even Mark Beyer in here, and he says that he consciously chose not to go to art school.
This blog post is part of the Punk Comix series.