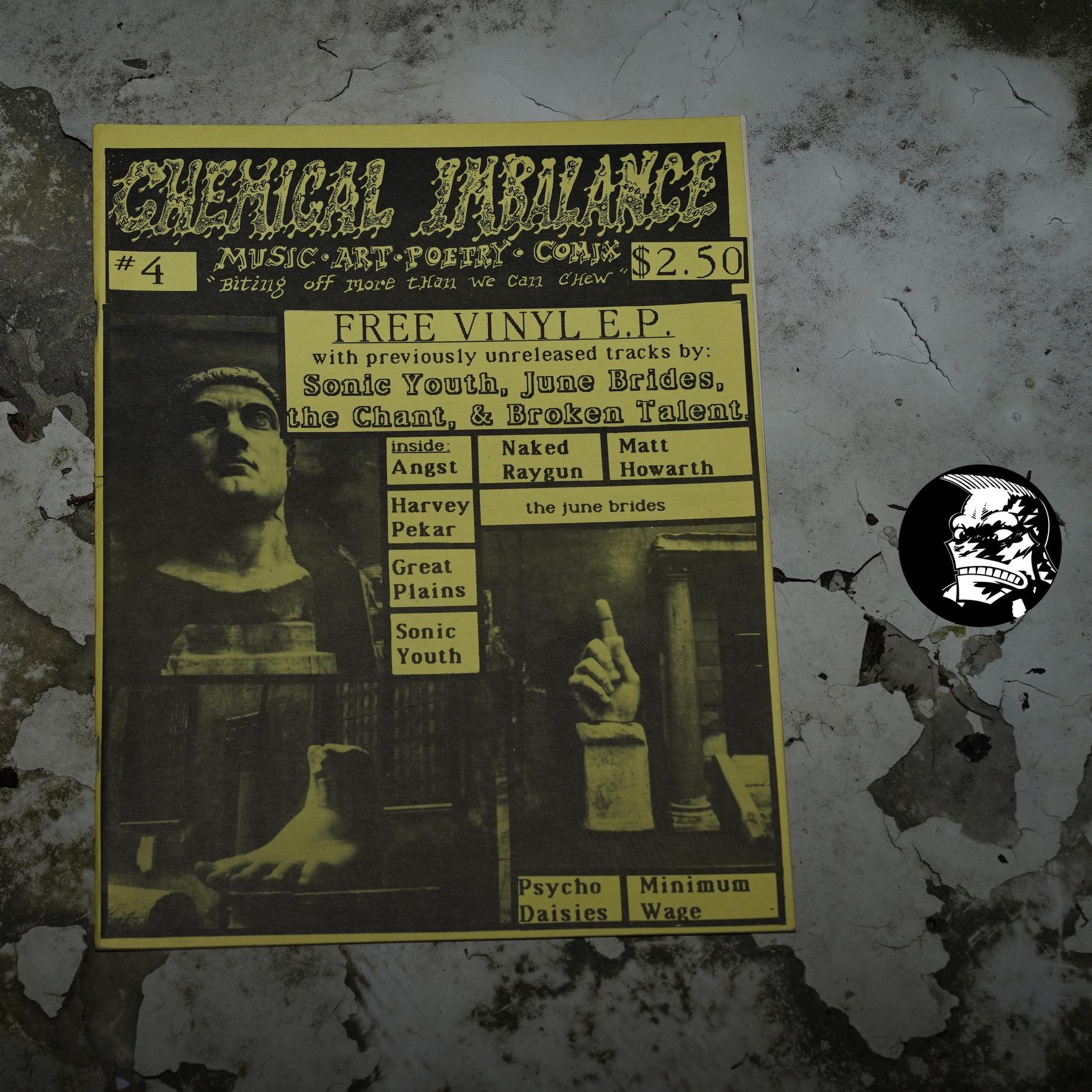 Chemical Imbalance #4 edited by Mike McGonigal (215x275mm)
I was so impressed by #6 of this magazine — it was basically like a music version of The Comics Journal (format wise) — that I got this issue, too. #6 had a bunch of comics relevant to this blog series.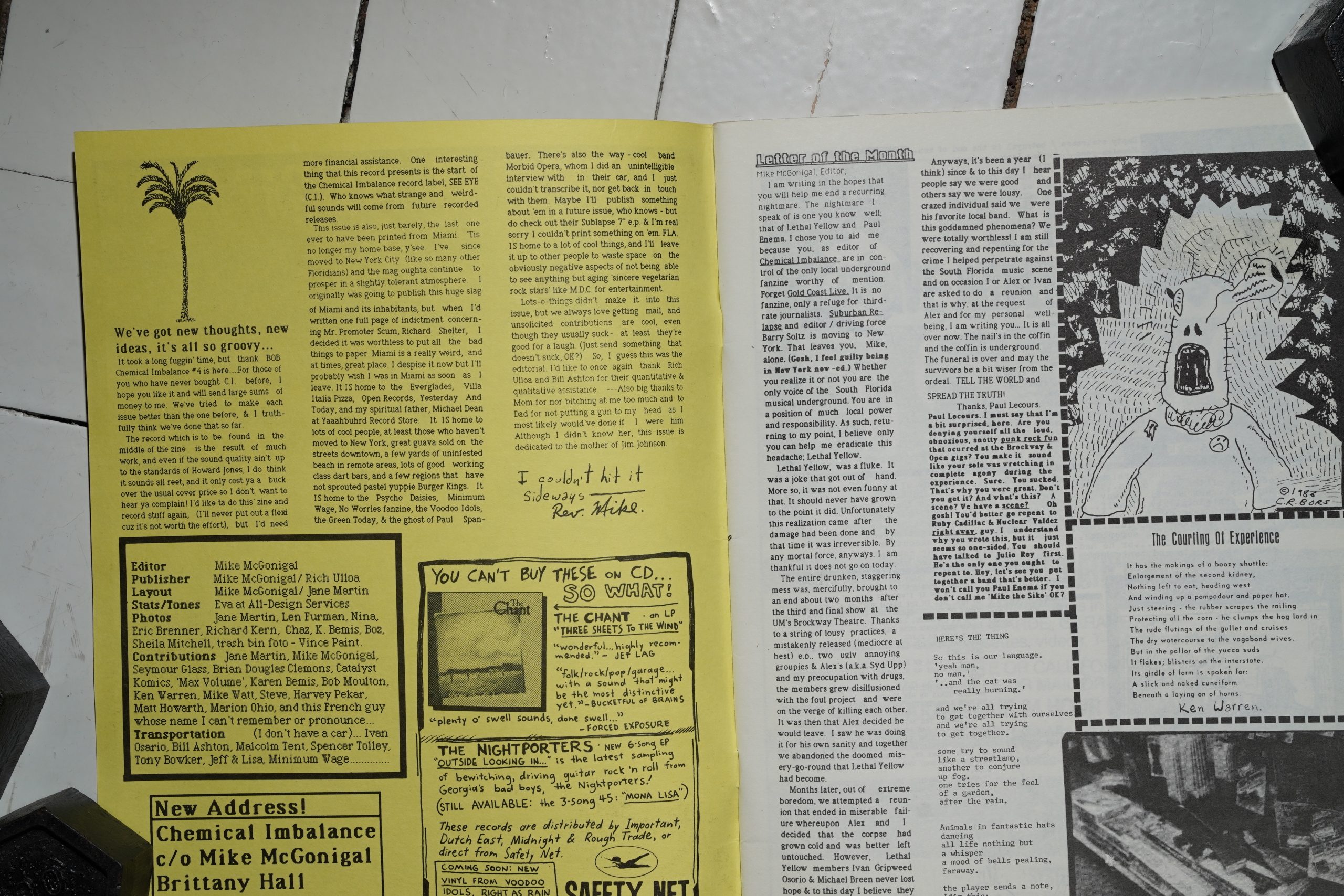 But this is a very different thing — it looks like it was typeset on a Mac, and has a much younger vibe.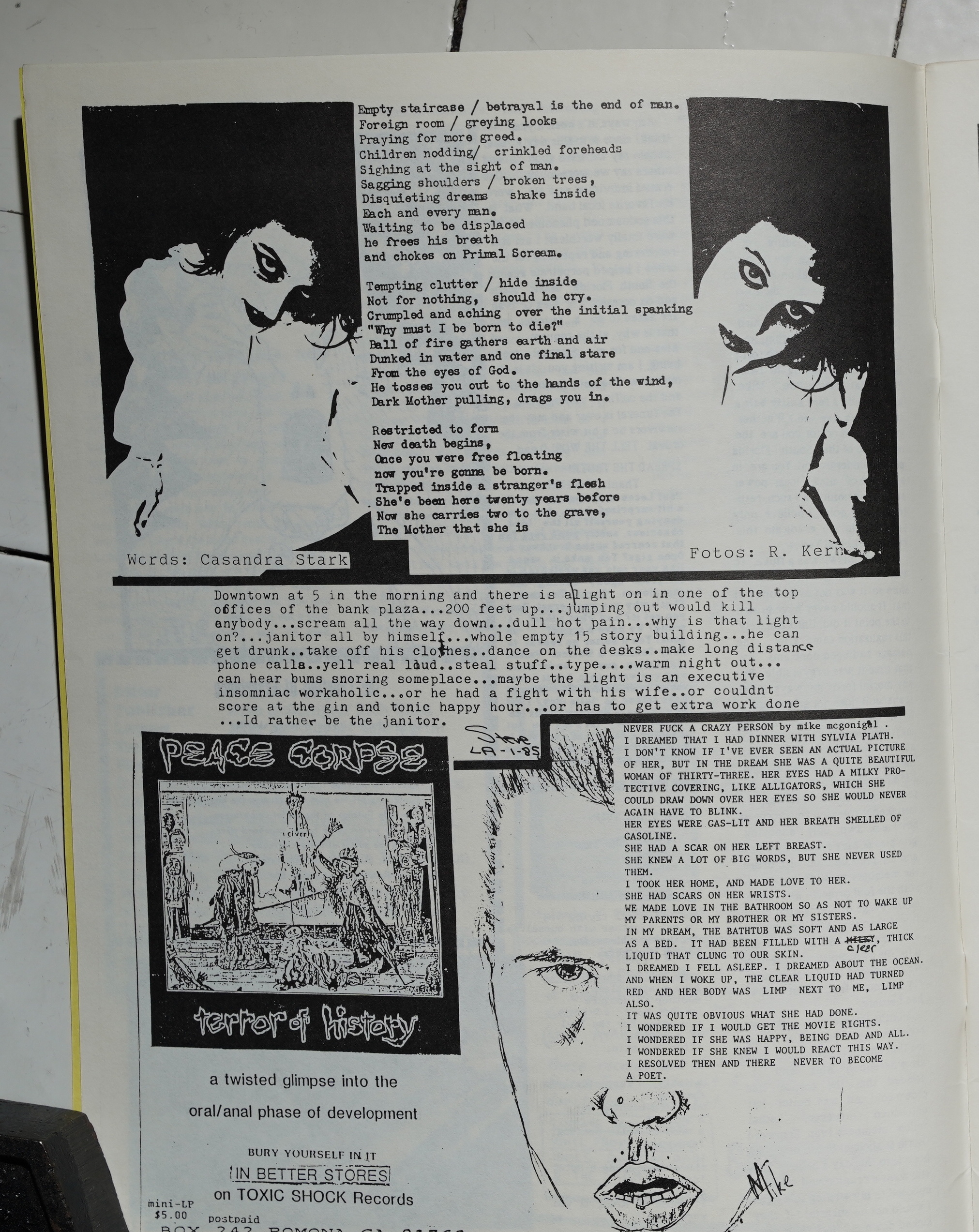 It's got lots of poetry.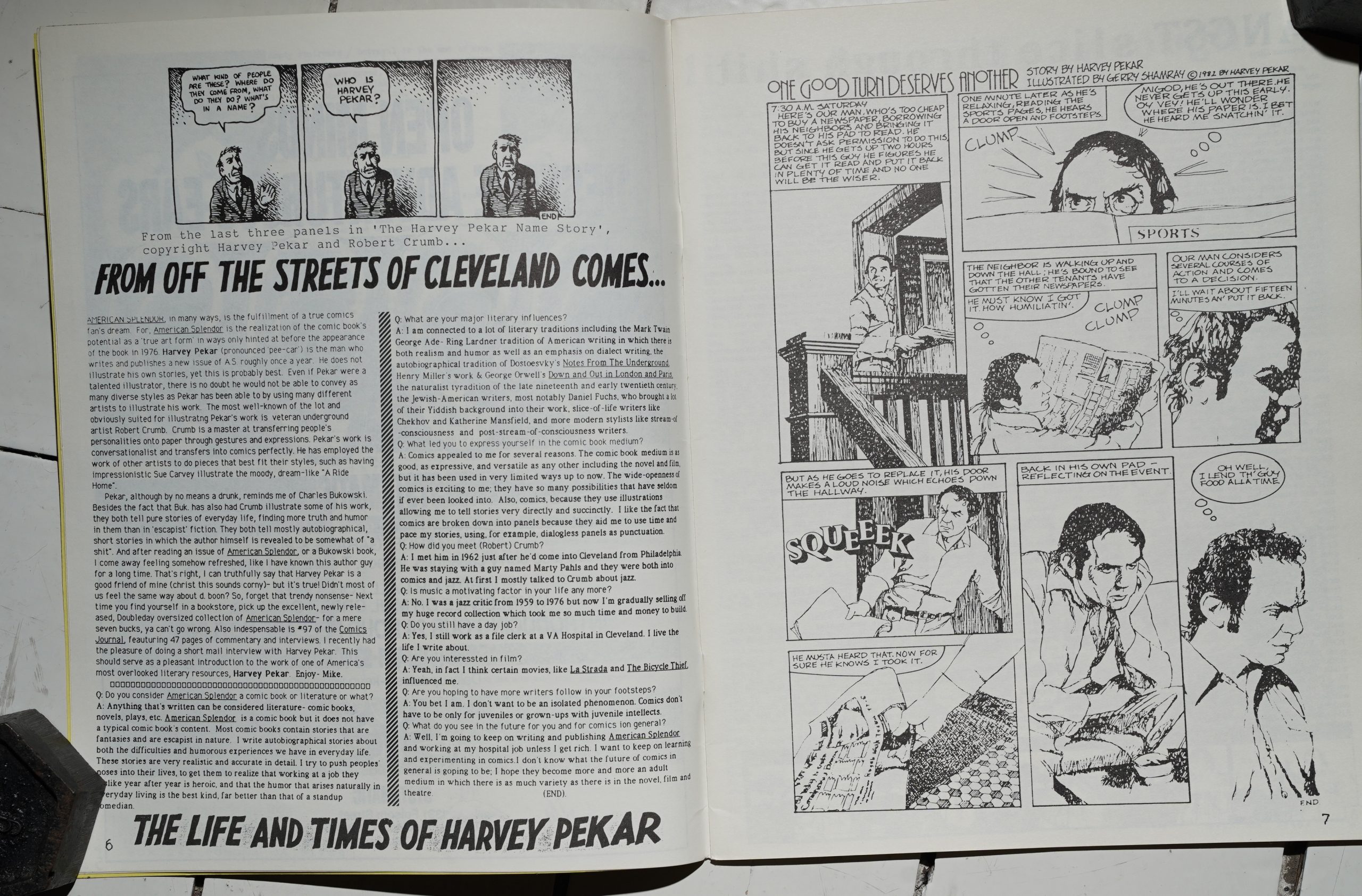 We get a short interview with Harvey Pekar.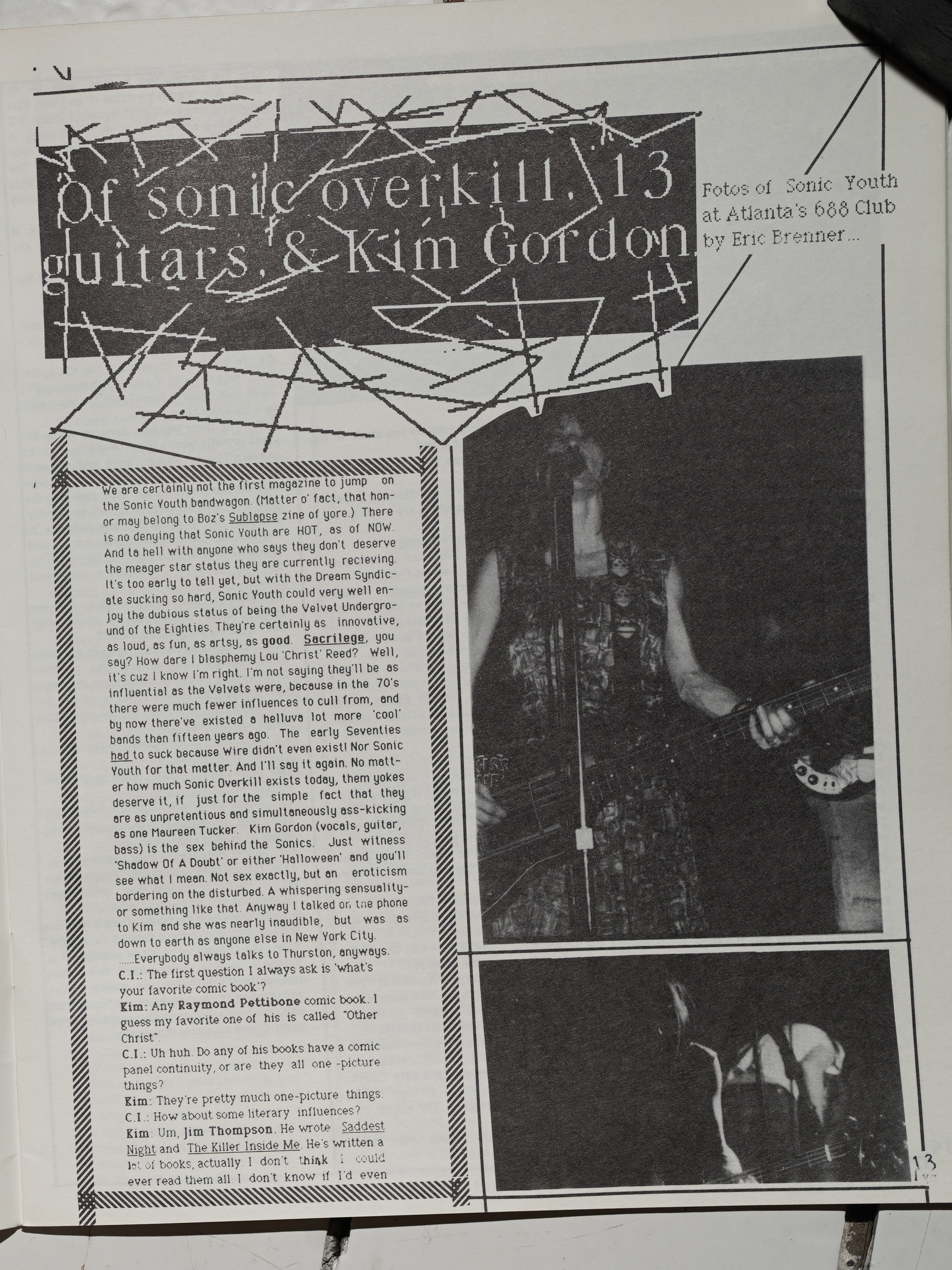 The first question the interviewer asks everybody is "what's your favourite comic book", which is fun.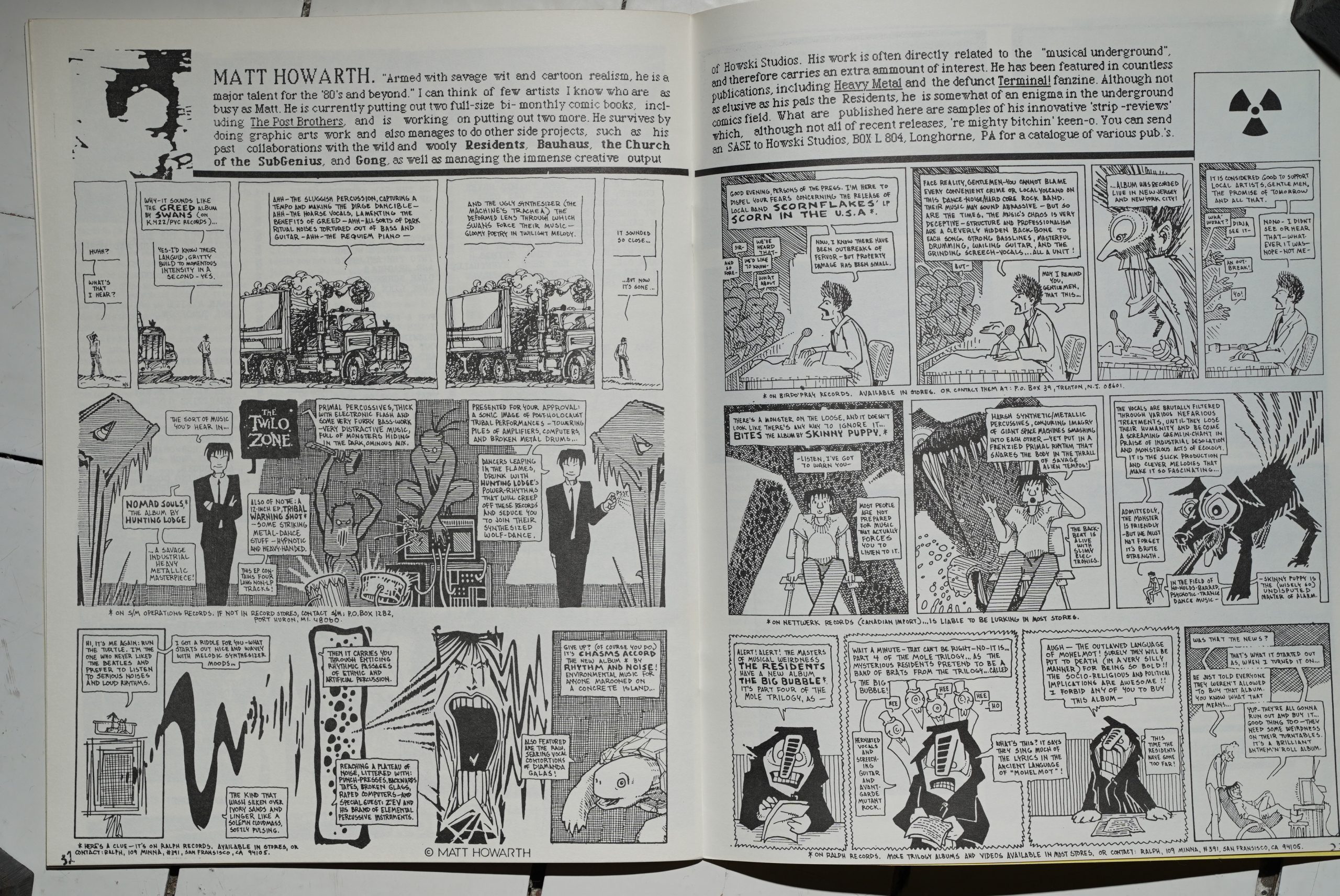 And then we get some music review strips from Matt Howarth.
It's very odd — this magazine changed utterly between #4 and #6, but I guess there's nothing here that's relevant for this blog series.
Oops! I guess I shouldn't even have posted it. Well, too late now.
This blog post is part of the Punk Comix series.