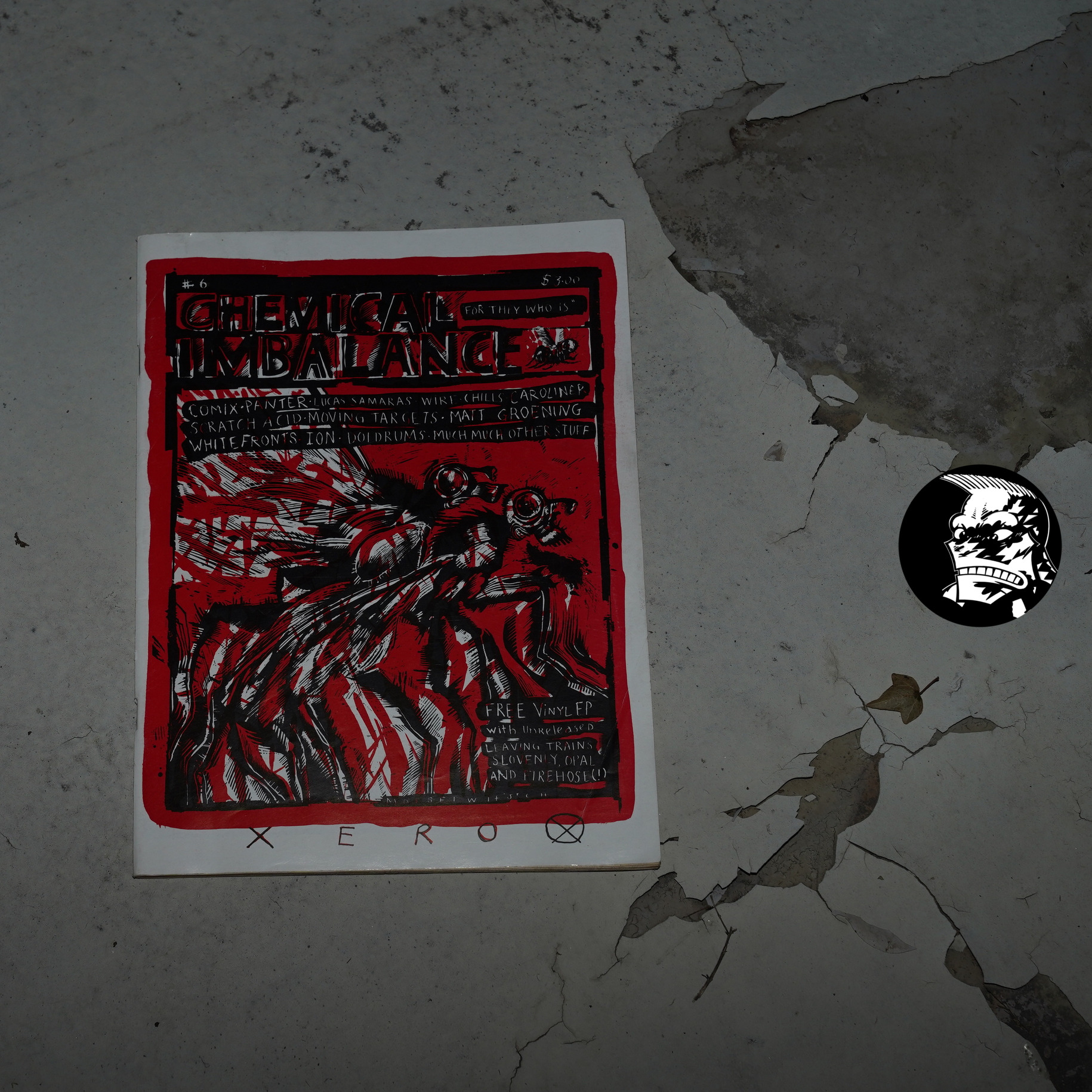 Chemical Imbalance #6 edited by Mike McGonigal (200x267mm)
What's this then? Isn't this a blog series about punk comics, not punk music? Yes, but I'd thought it'd be fun to take a look at some of the more prominent zines of the time and see what's up. So I went ebaying, and this was the earliest copy of Chemical Imbalance I could find. (The zine apparently started in 84.)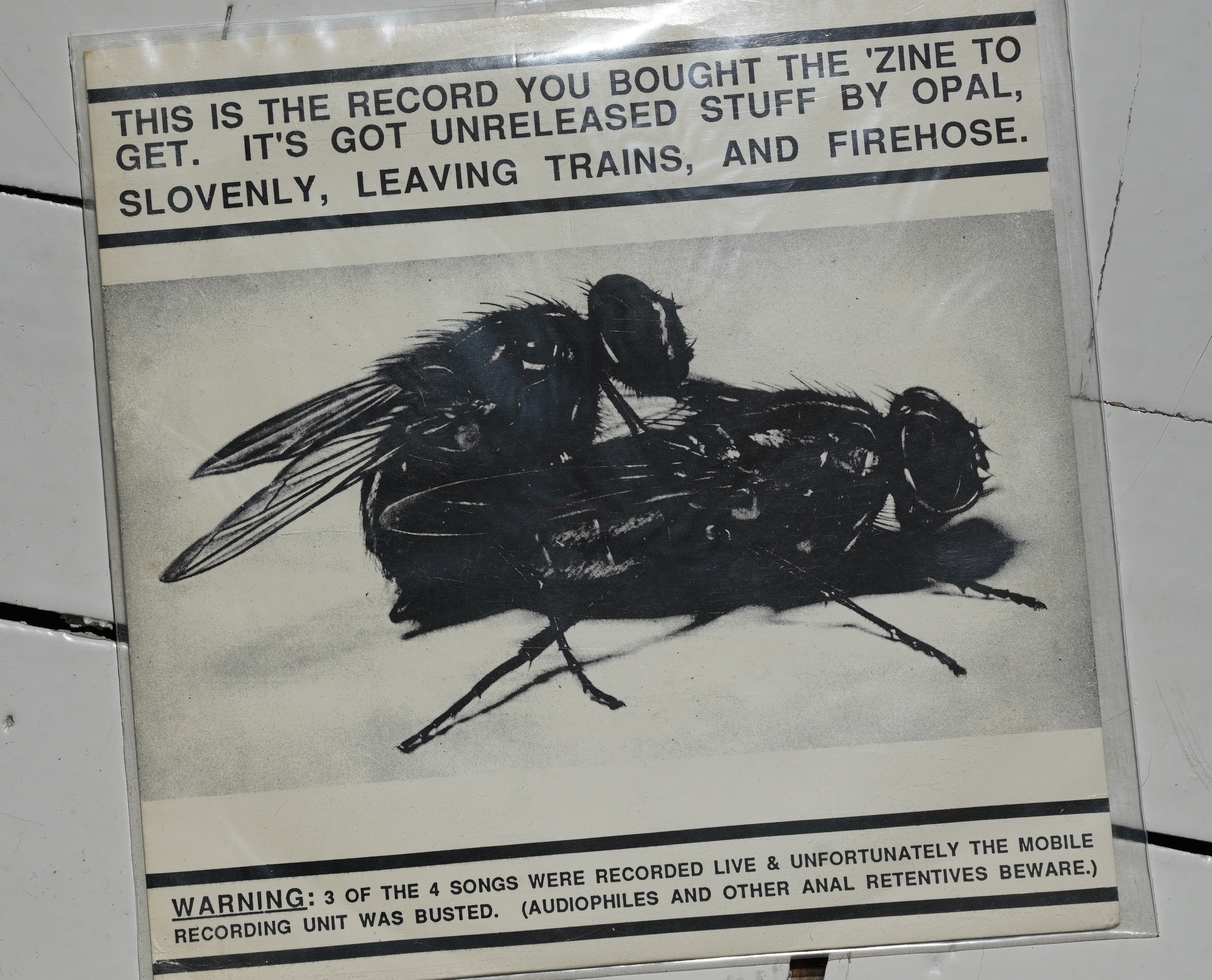 It includes a 7″ single which is why everybody bought this 98 page magazine, allegedly. (I'm listening to the single while reading the zine.)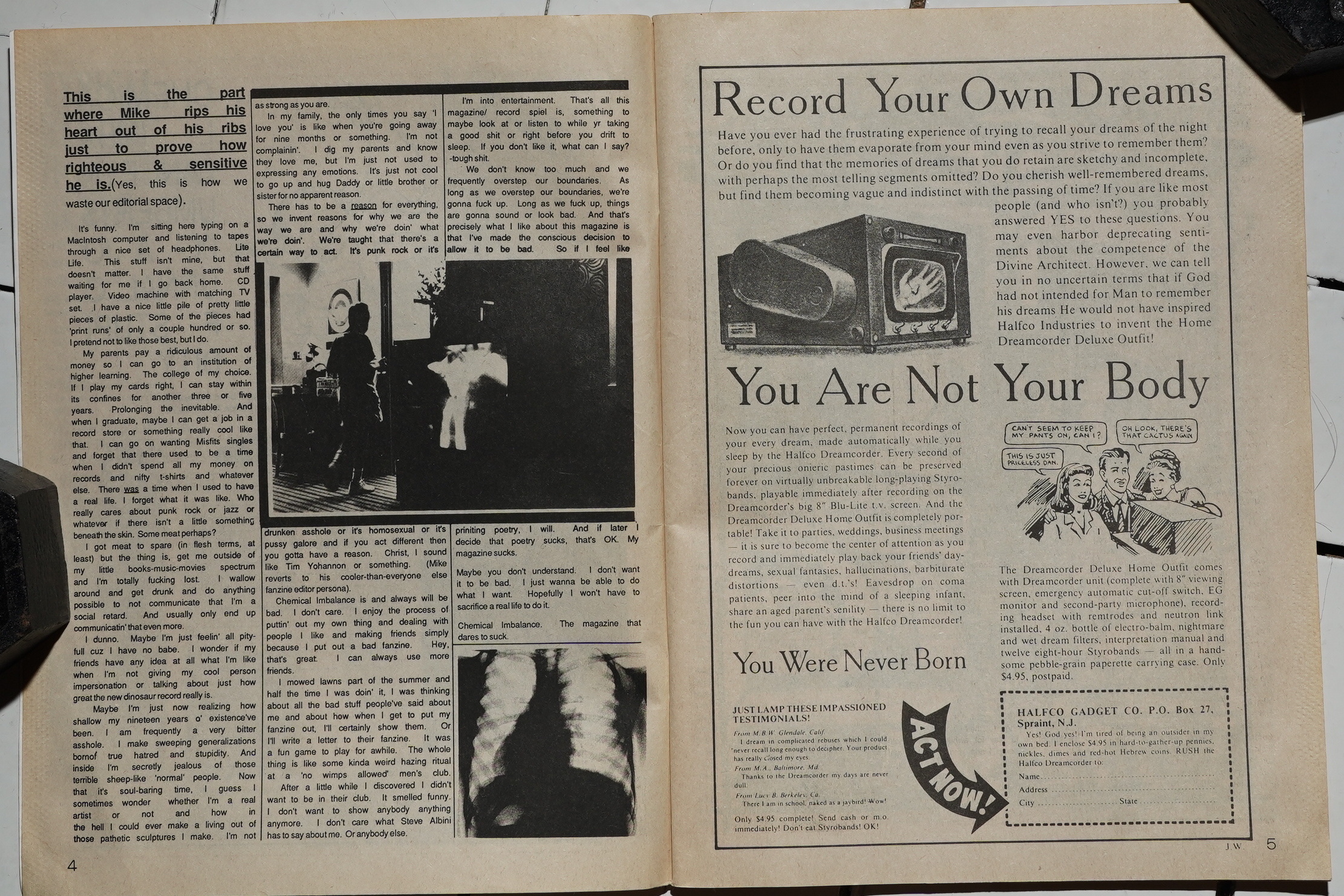 It's very much got that "well, I'm gonna say that this sucks before anybody else gets a chance to" teenage kinda pose, which I like.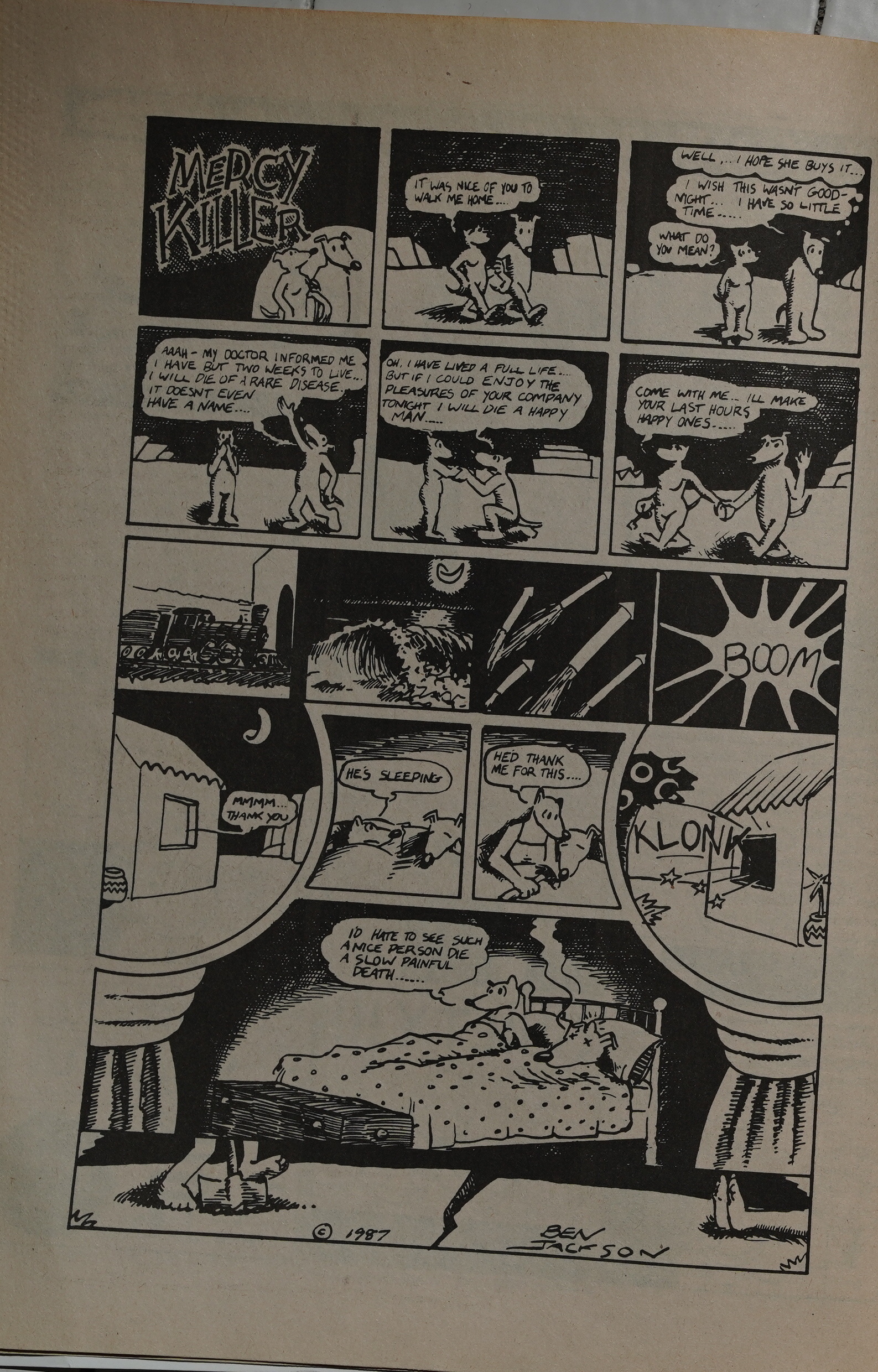 There's a surprising amount of comics in here, like this Ben Jackson thing that looks very much like … a cross between Maus and Krazy Kat. There's more than a dozen pages of comics, so I wonder whether they were paying the contributors? Or whether people were just sending them stuff?
The most surprising find in here is this five pager attributed to The Fuk Boys, which is Matt Groening and Gary Panter. I'm just gonna go ahead and include all five pages here, because I've never seen this stuff before, and it's kinda interesting: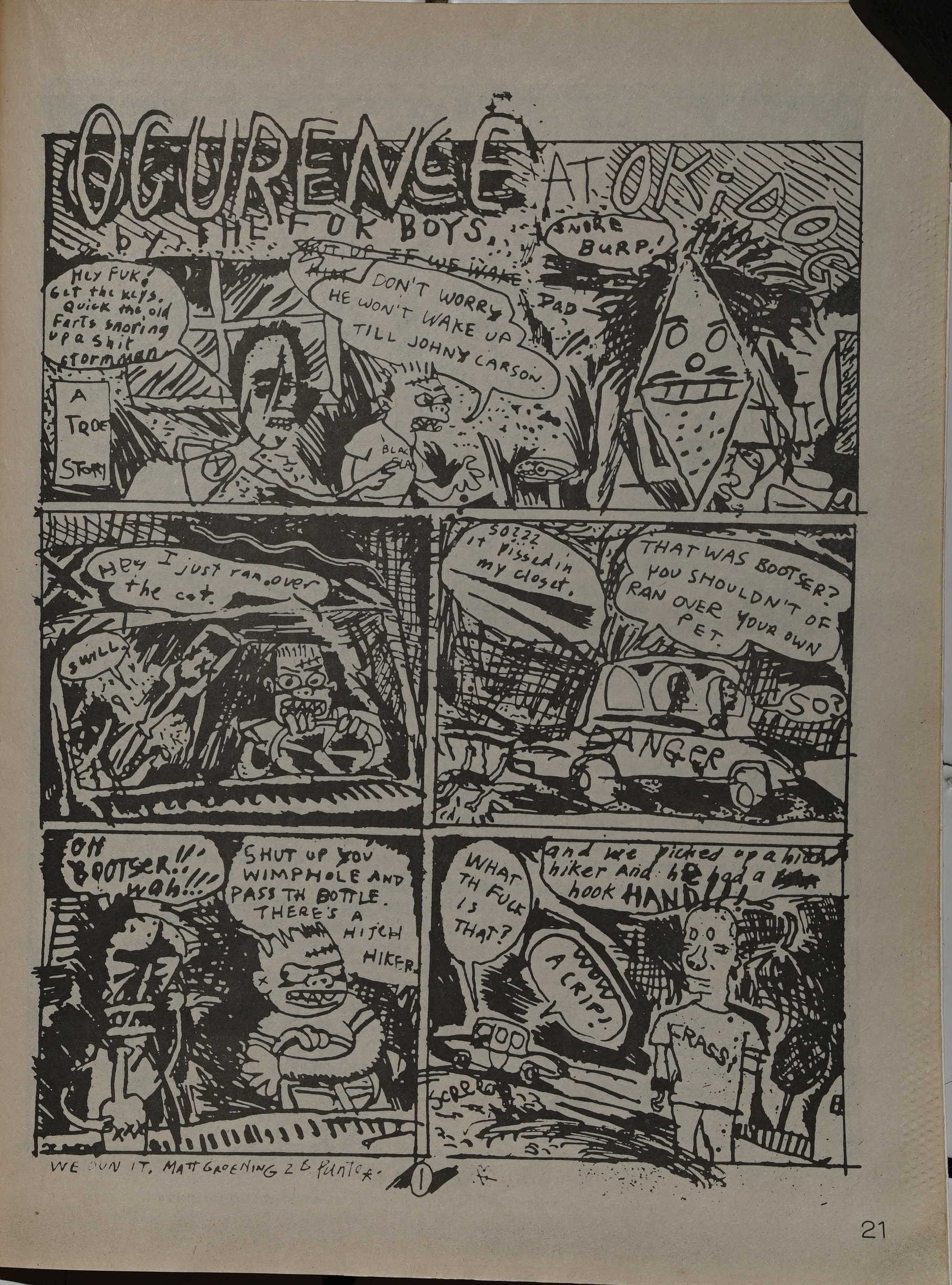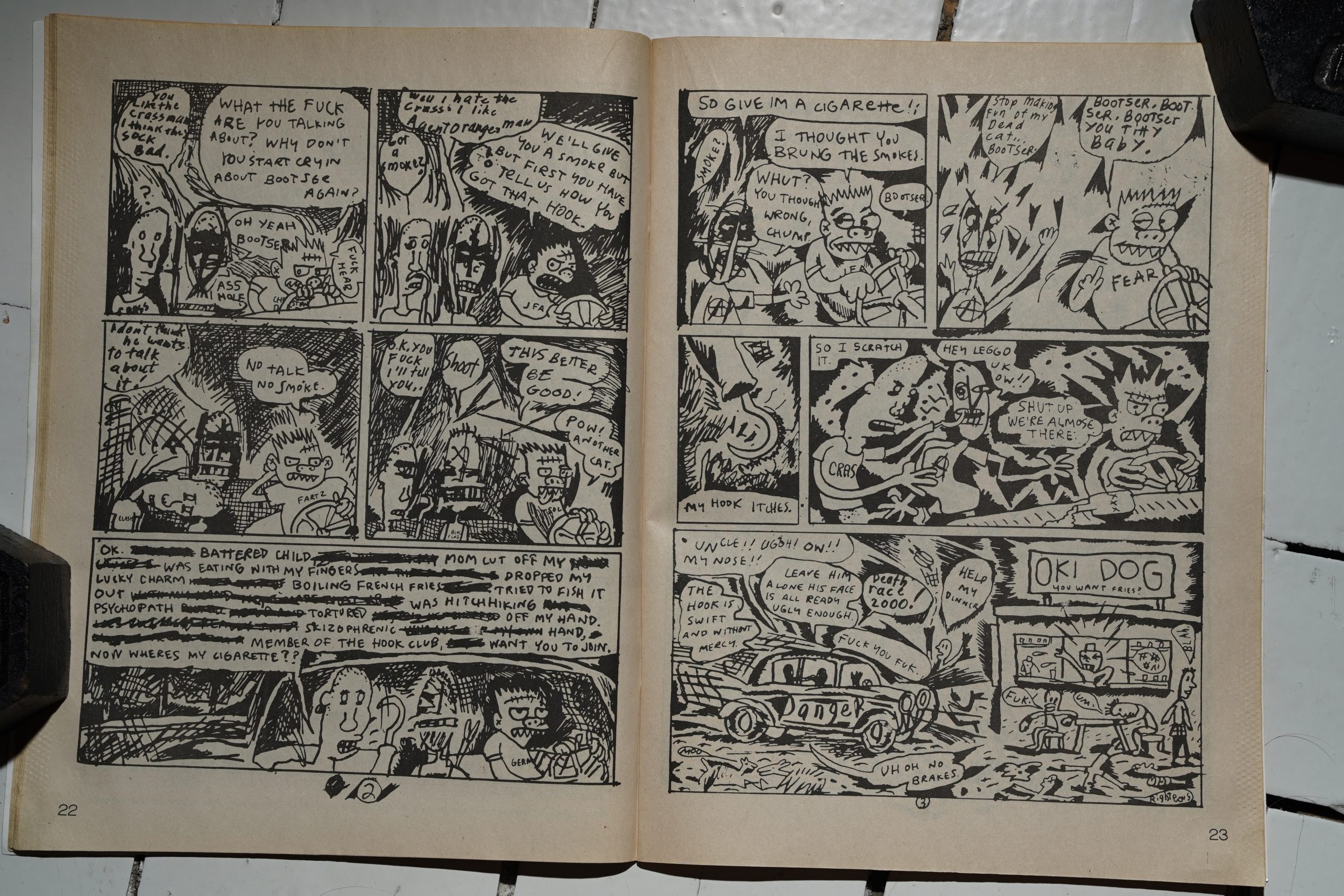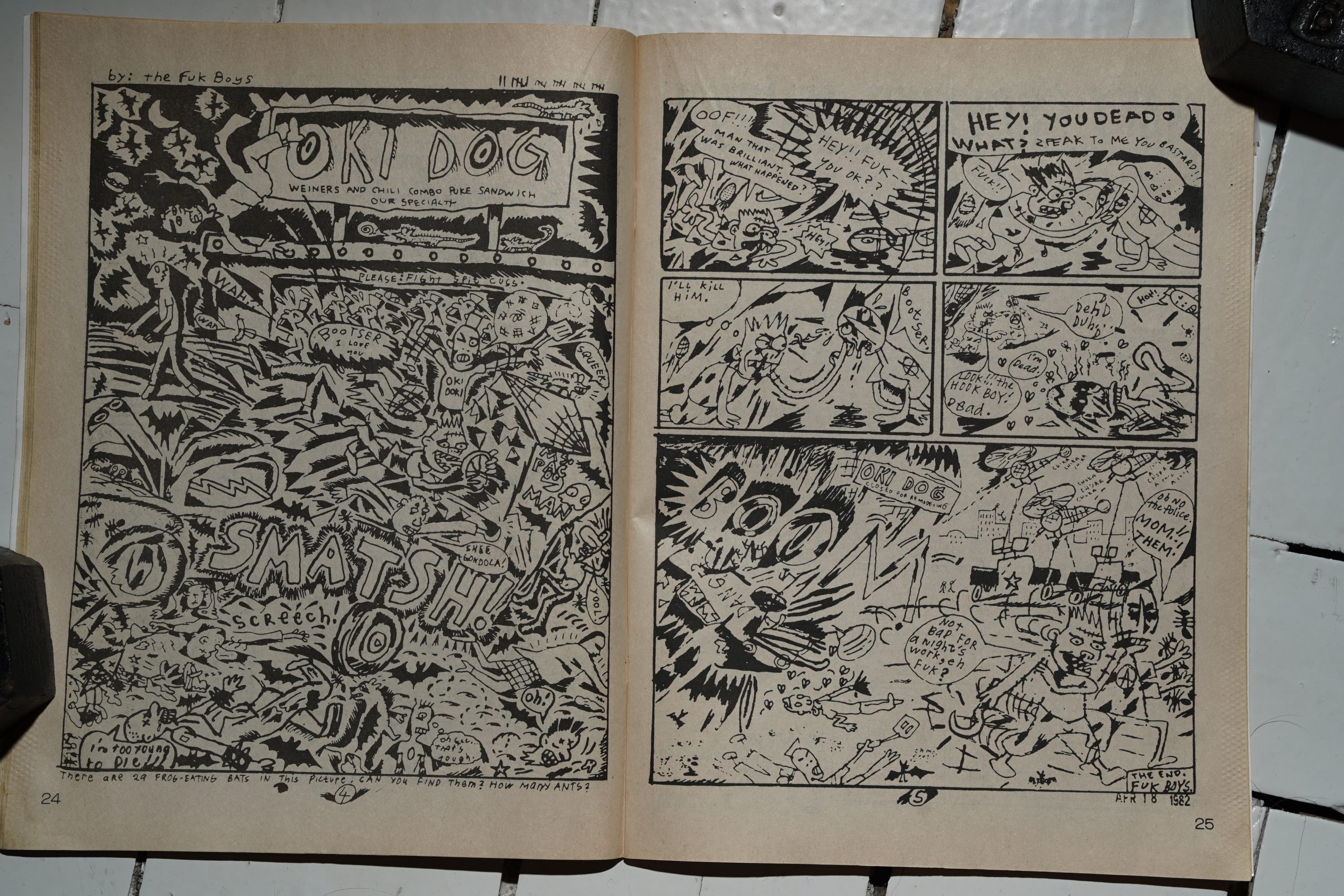 Pretty wild, eh? I'm not sure I would have guessed that it's really by them — some of the rendering things look slightly Panterish… but only very slightly.
The reason this is printed here is because Groening is interviewed. I'm not gonna include the entirety of that here, but it's an interesting interview. Groening touches upon being inspired by Lynda Barry, hanging out with Gary Panter, appearing in the same student newspaper as Charles Burns, and starting to work on the Tracey Ullman show: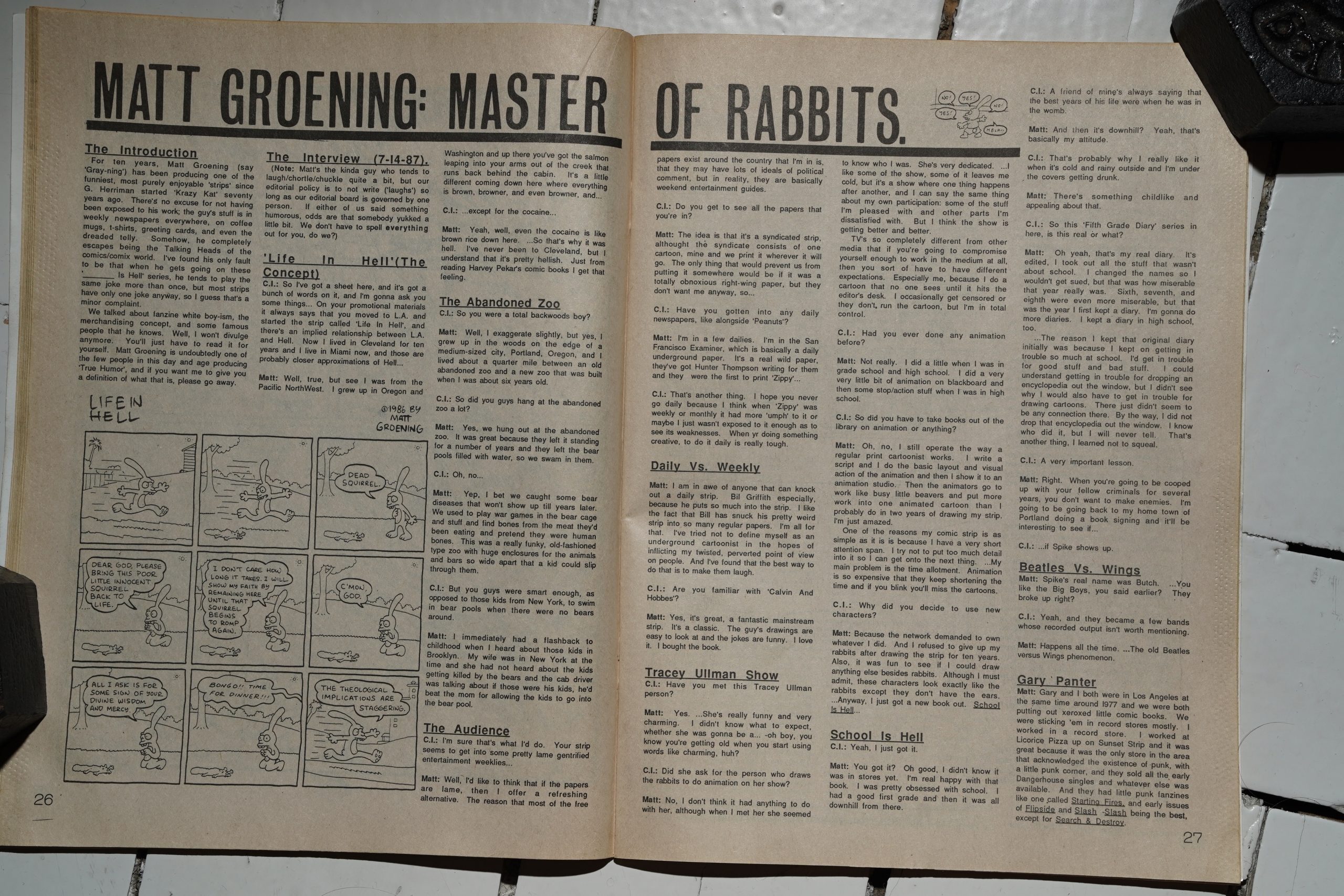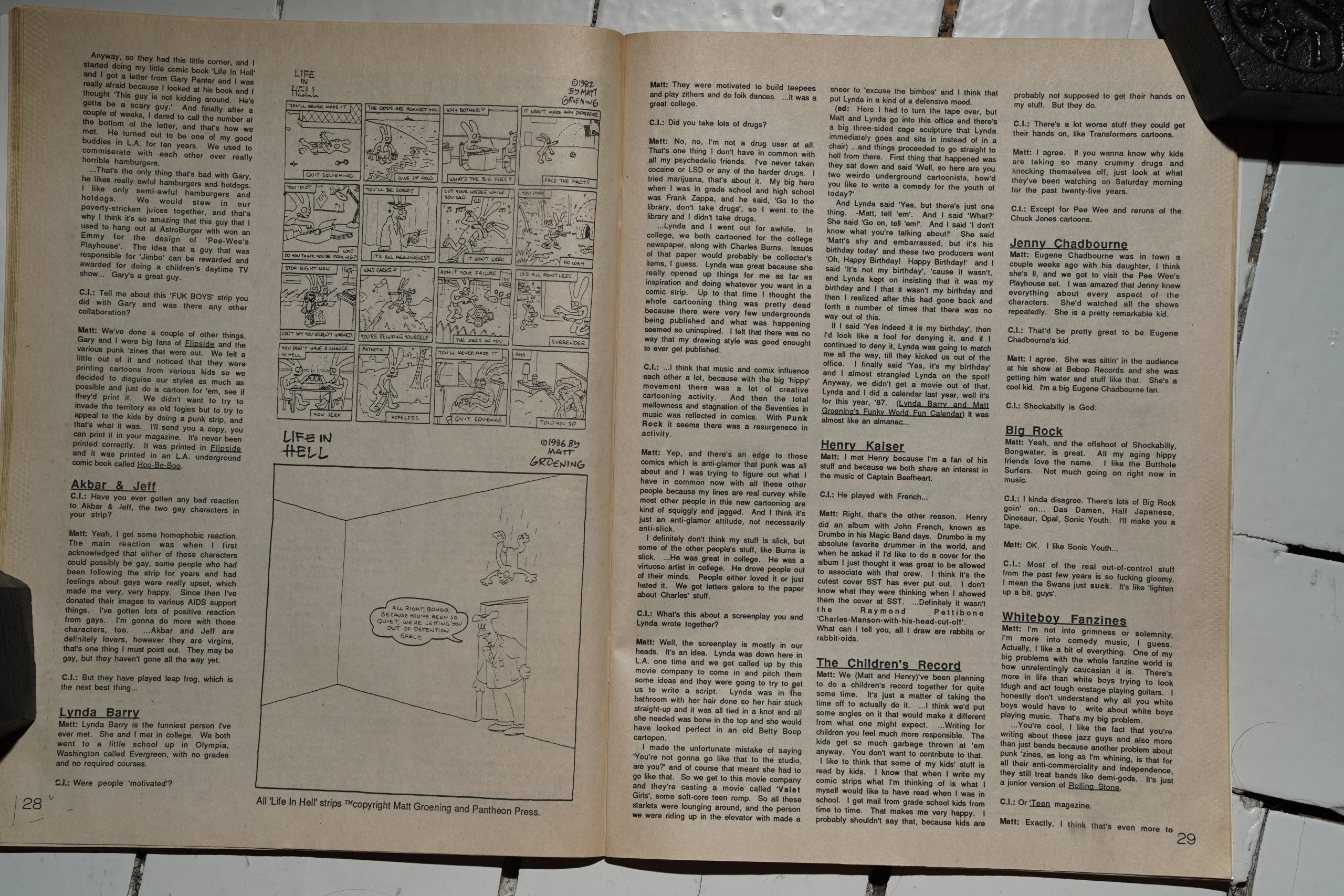 And not doing drugs.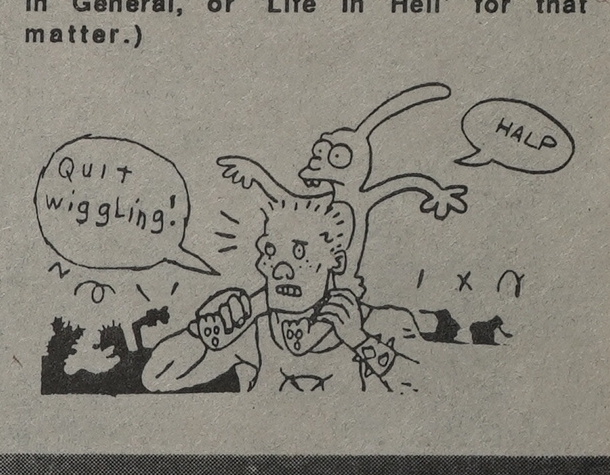 Heh. That's a nice Jimbo/Bongo drawring.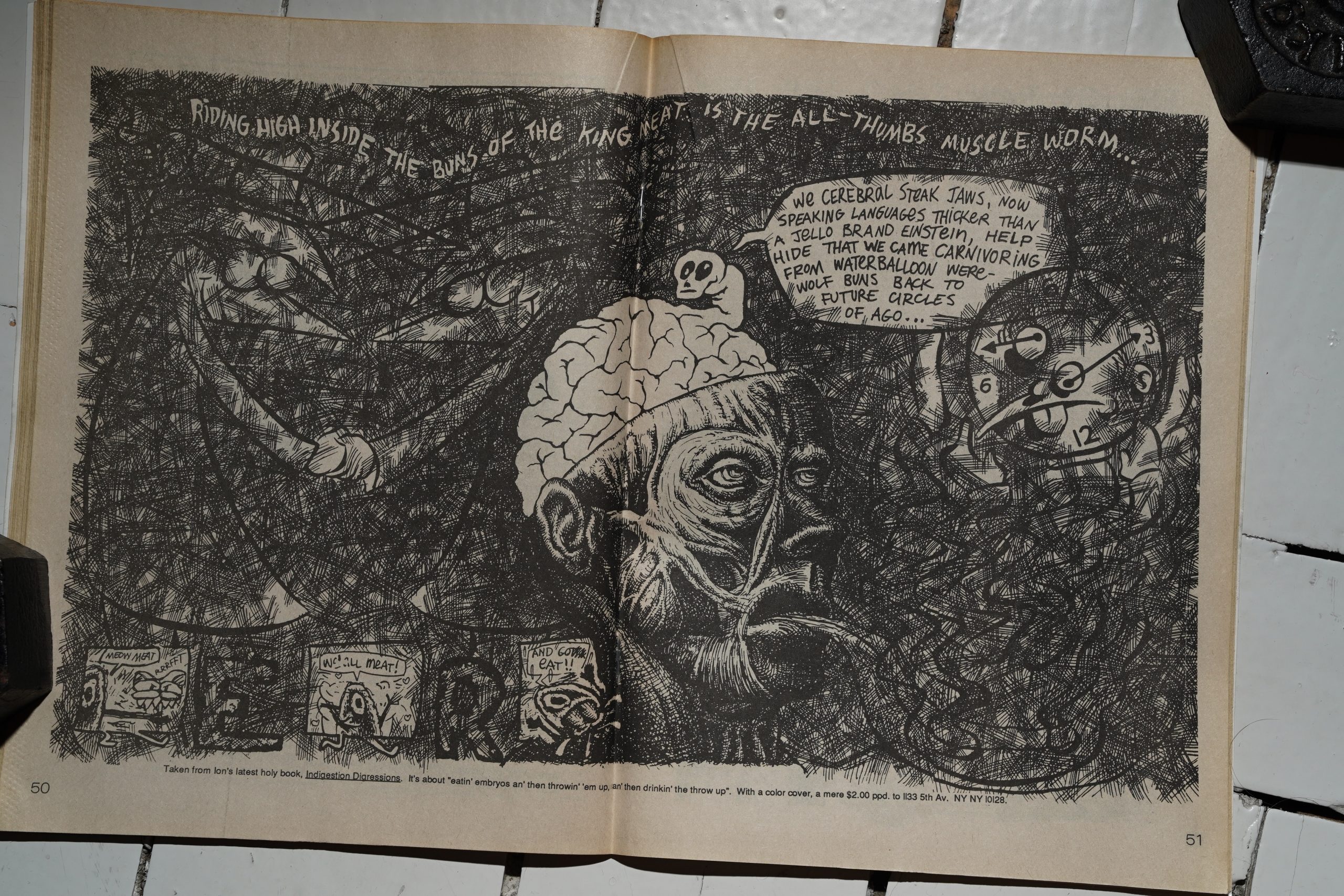 There's also cartoonists here that I've never heard of, like Ion?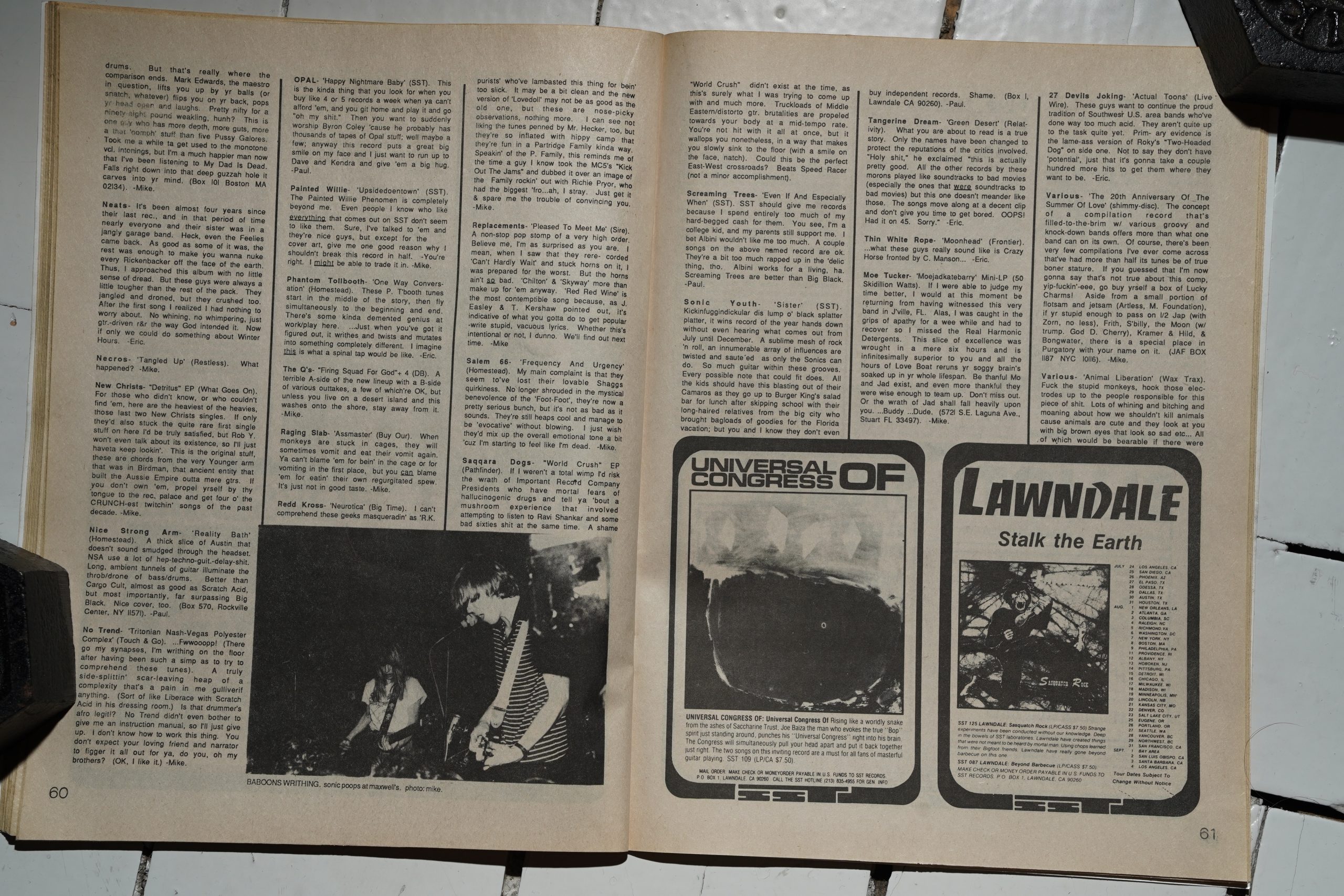 But I mean, this is a music zine, so it's mostly interviews with musicians and snippy reviews of albums.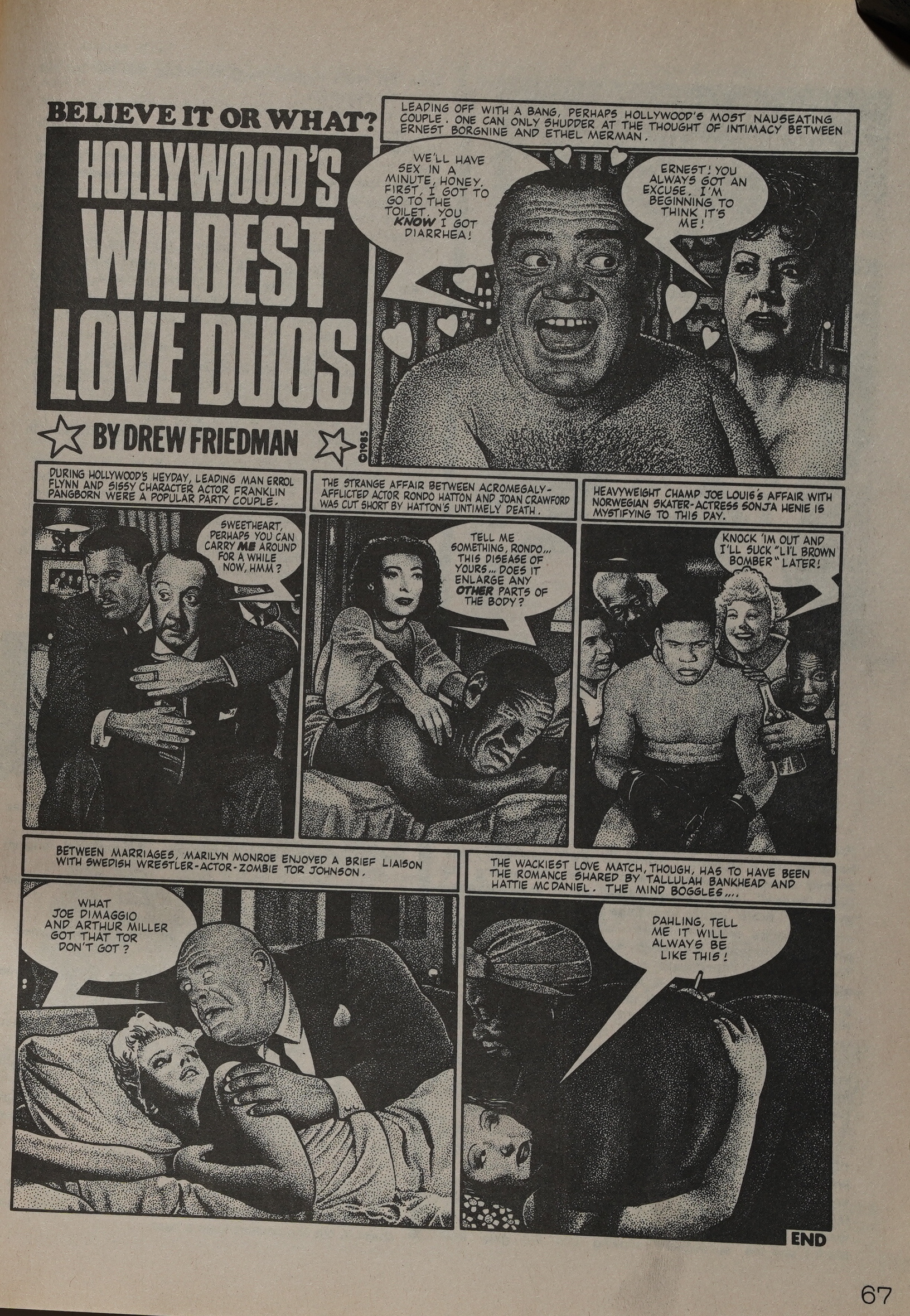 Heh. I can't remember reading this Drew Friedman page before? But it's been decades since I read that Any Similarity to Persons Living or Dead is Purely Coincidental book.
And I did not know that about Hattie McDaniel and Tallulah Bankhead.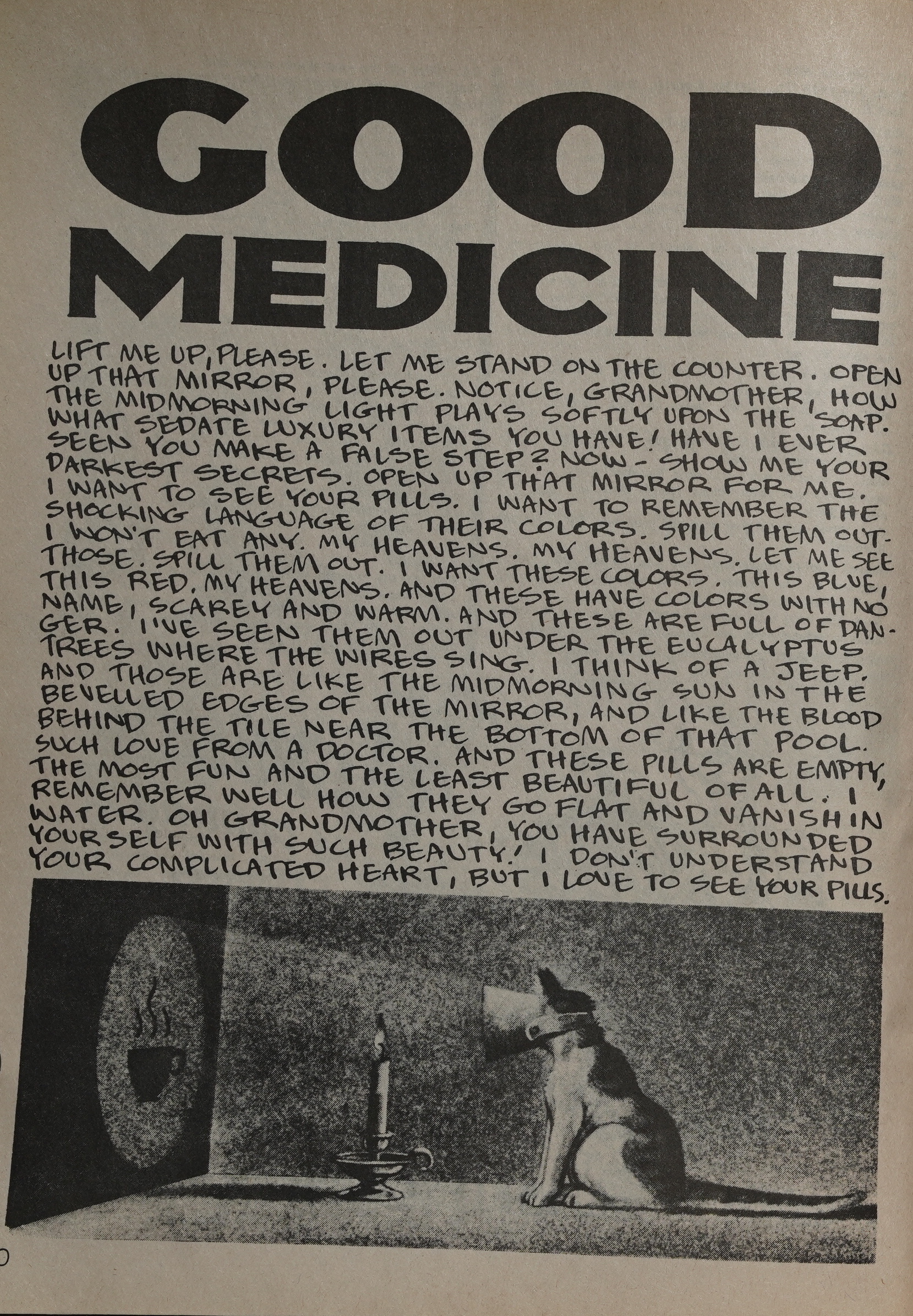 That has to be Jim Woodring, but it's uncredited.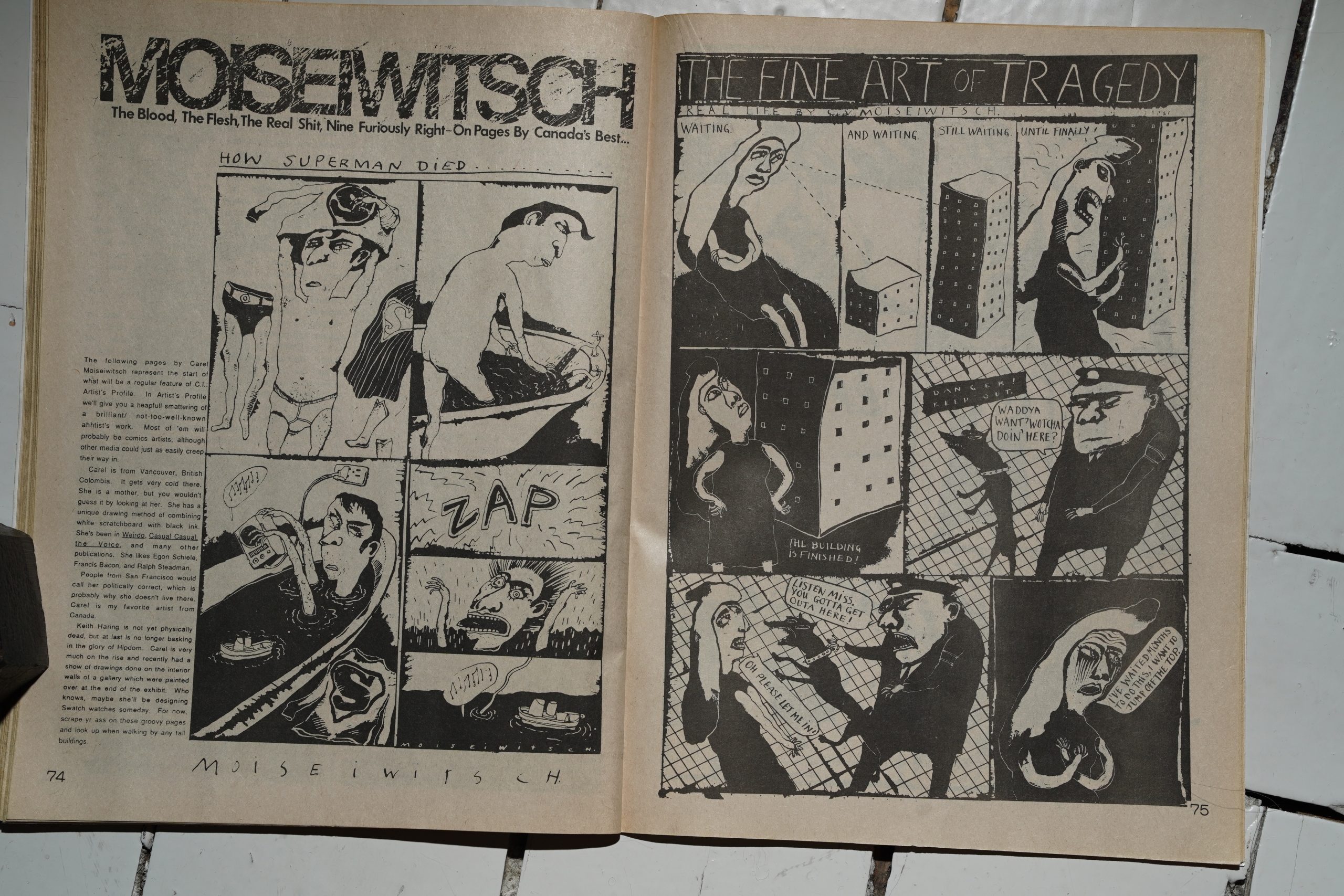 Finally, we get a nine page portfolio of gorgeous comics from Carel Moiseiwitsch (and she also did the stunning two colour cover).
I am just flabbergasted at how good this magazine is, and I had never heard of it before I started doing this blog series. The articles are interesting, well written and frequently quite amusing. And the comics selection is outstanding.
I want to track down all the issues, but I really shouldn't.
This blog post is part of the Punk Comix series.