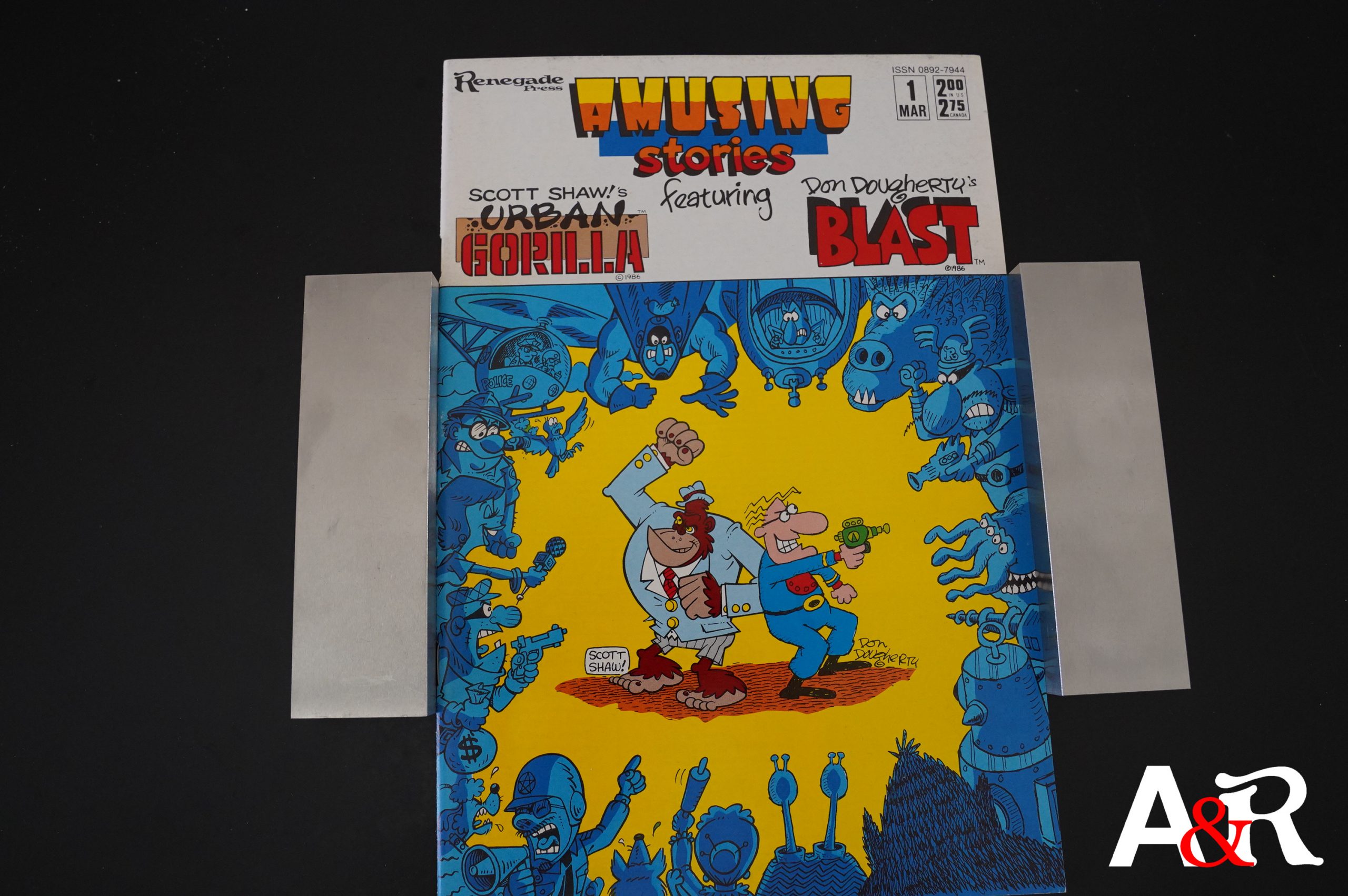 Amusing Stories (1986) #1 by Scott Shaw and Don Dougherty
This was solicited as a continuing series, but only a single issue was published.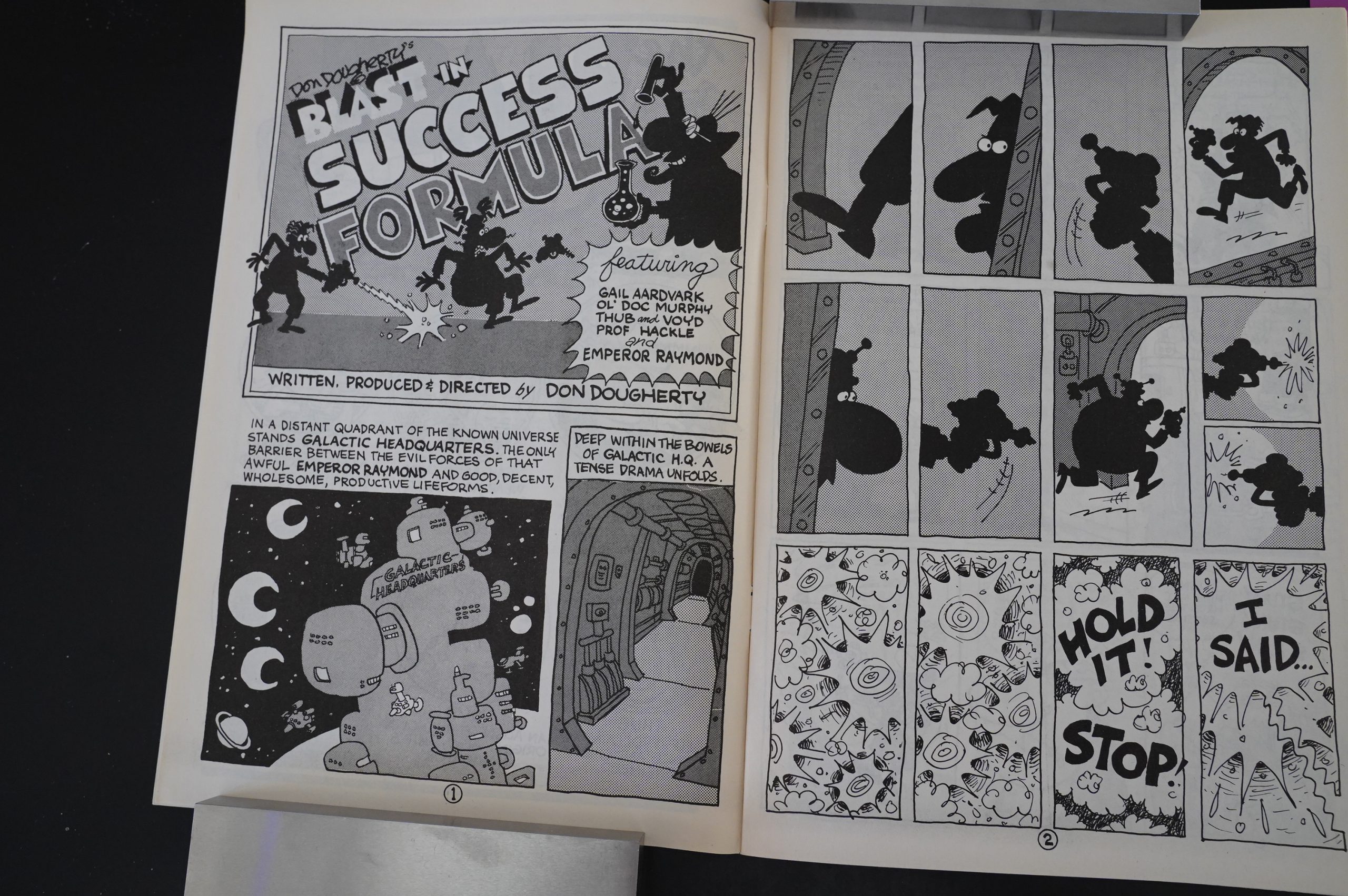 Half the issue is Dougherty's Blast — I did a quick Google, and this seems to be the only appearance of these characters. It's a zany space action comedy thing, and it's quite accomplished. That is, the jokes are, yes, amusing, and the plot rumbles along in a nice way.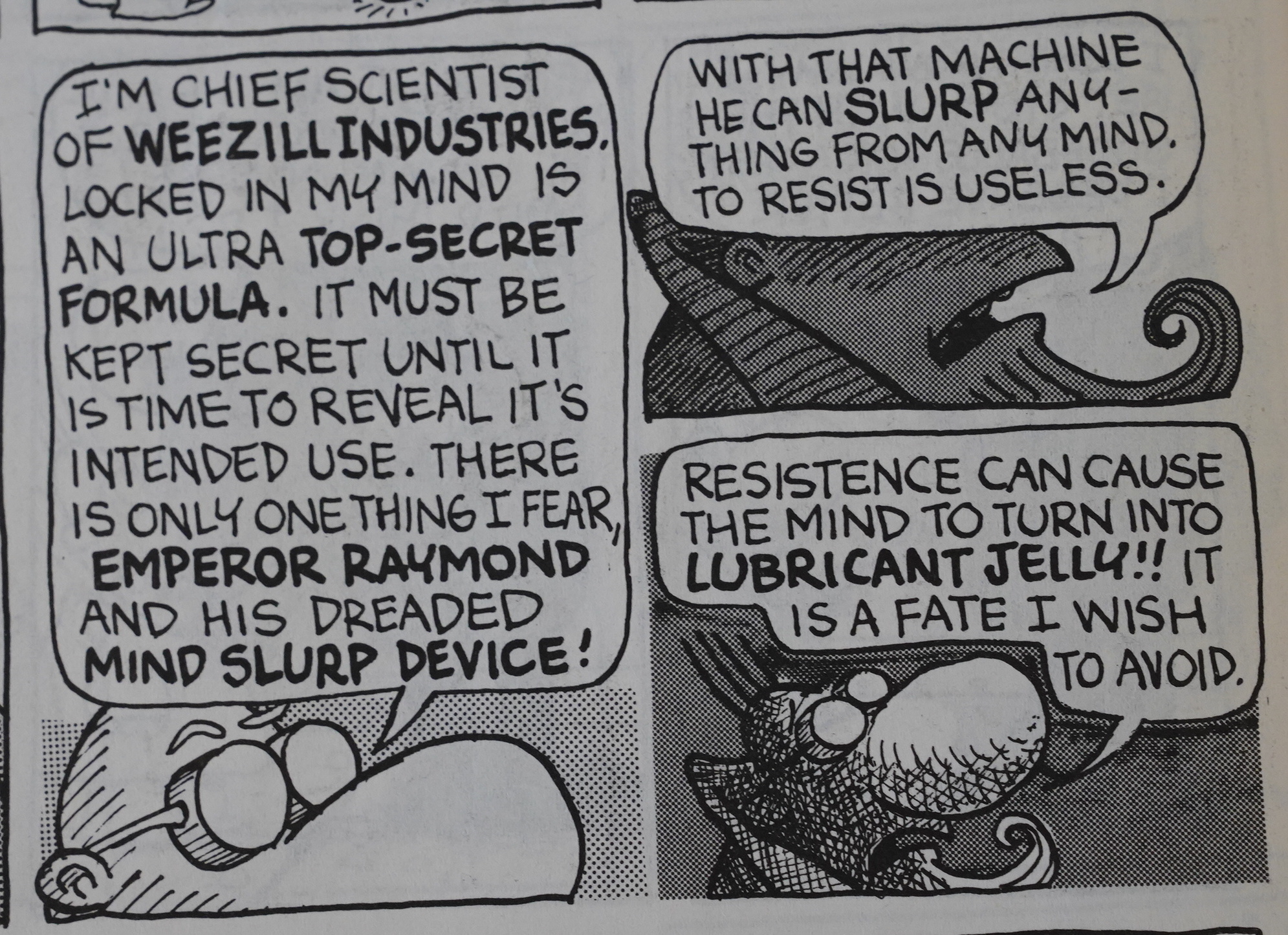 Dougherty's artwork is classic "big nose" — and sometimes he drops into this rendering. Pretty cool.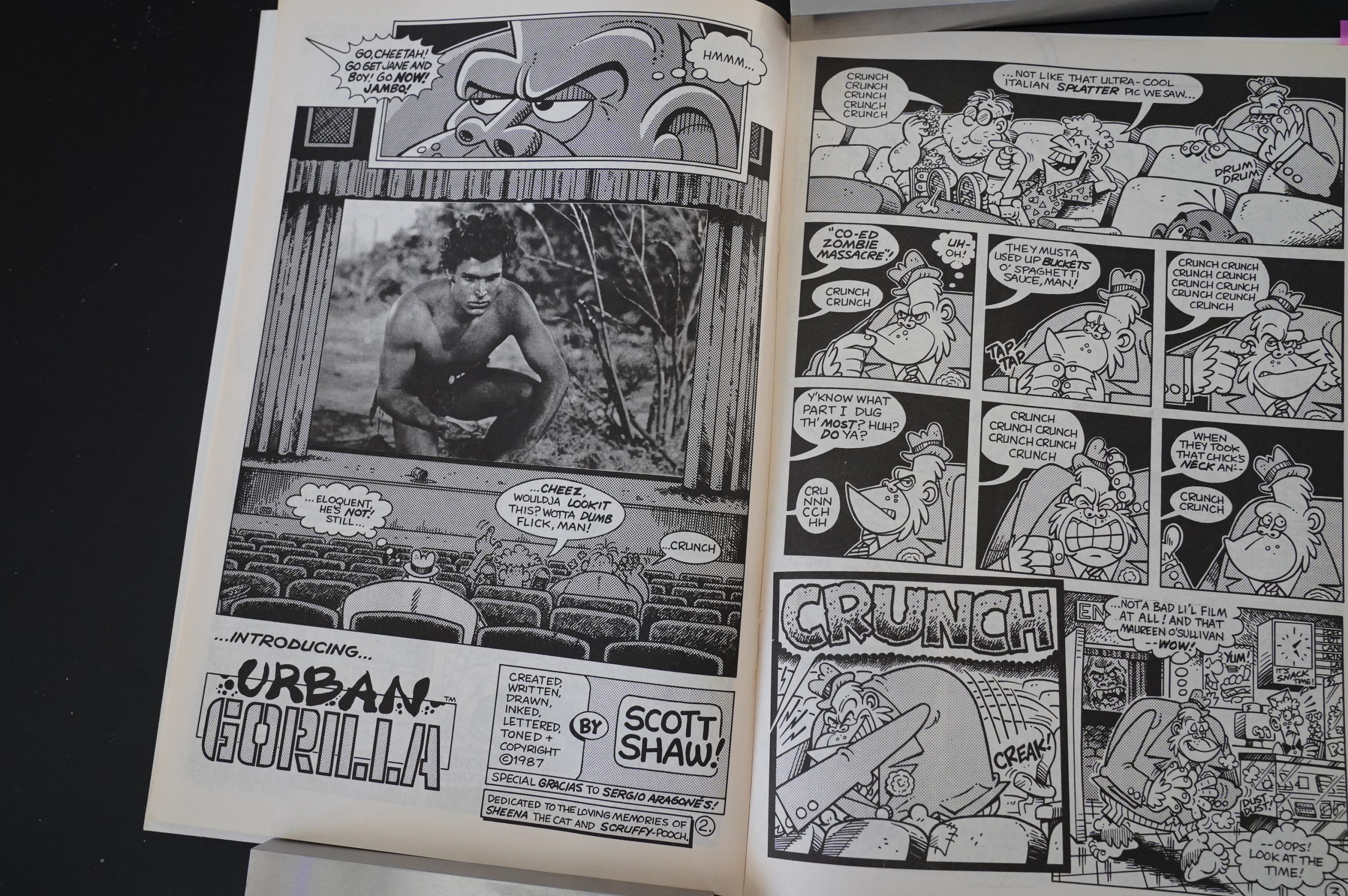 The second half of the issue is by Scott Shaw!, and is apparently the only appearance of this character, too?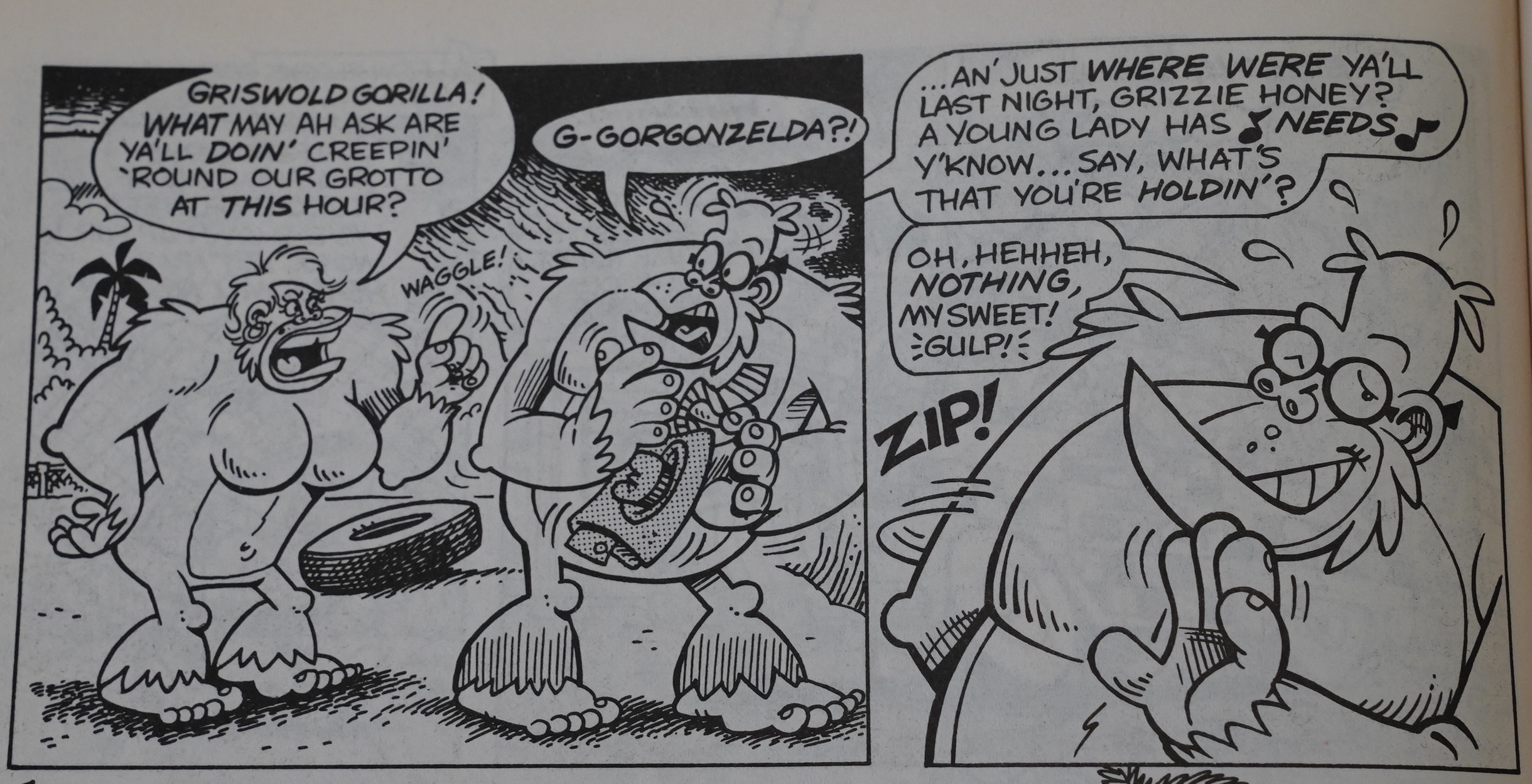 There used to be a law saying that you had to feature a Shaw! story if you were doing a funny anthology in the early 80s, so I've read a bunch of his work without really … paying attention.
Like Blast, this Urban Gorilla thing is drawn in a pretty standard way, but the jokes are more hoary.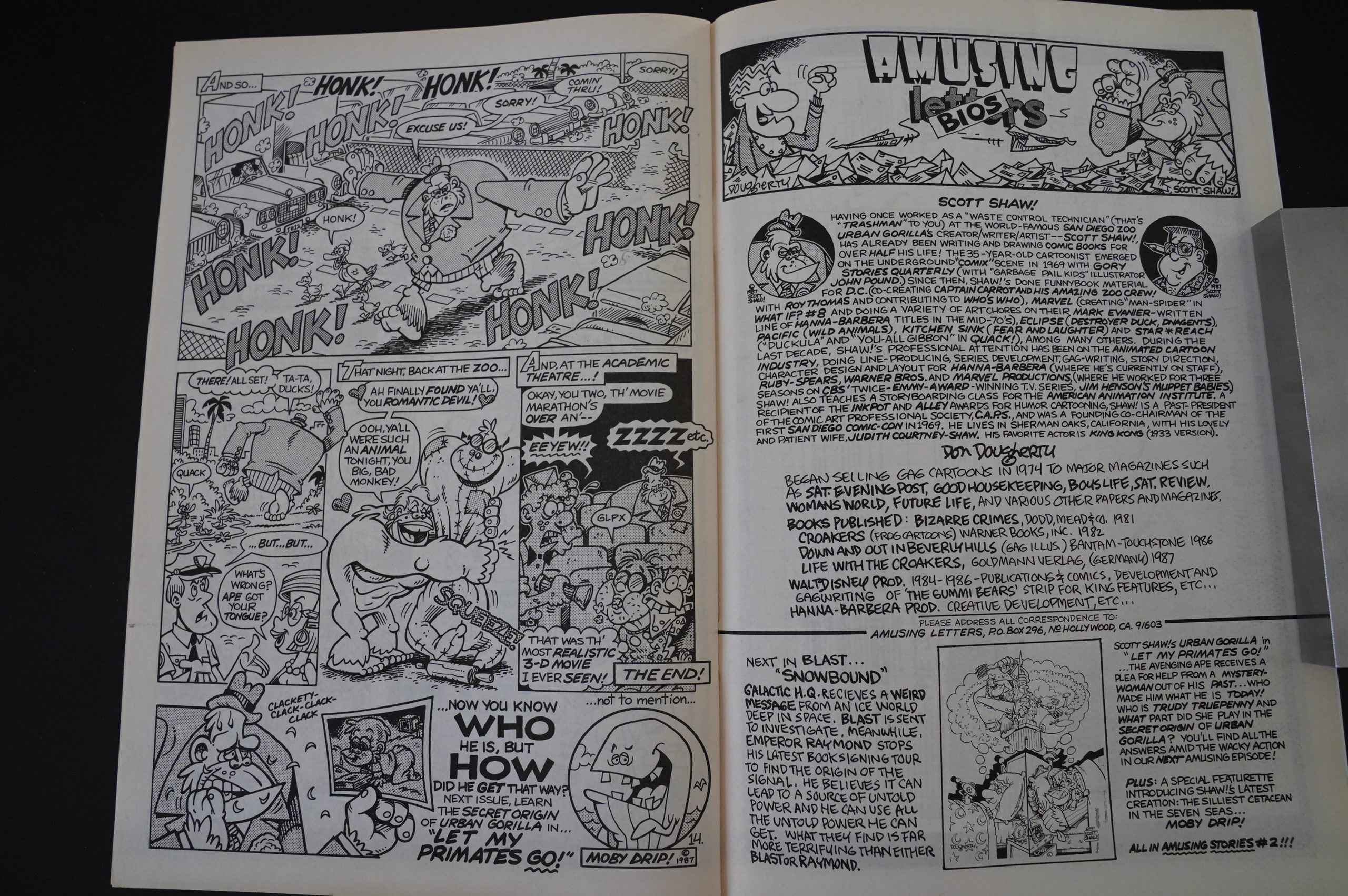 So a second issue was definitely planned?

And is featured on the Renegade Press "coming up" page.
RJS writes in Amazing Heroes Preview Special #4, page 10:
Announced in the last Preview Special
as a Blackthorne book, publisher/editor
Deni Loubert assures us that Amusing
Stories will, in fact, be coming out
under the Renegade banner. '*Doh
[Dougherty) and Scott [Shawl ape
proached me first with the project,"
Loubert informed us, "butt during
negotiations, the Renegade, offices
moved and I lost their number. Later on,
I heard it announced as a Blackthorne
product and was able to contact them
again. I've since reestablished negoti-
ations and have been told by Scott and
Don that I can announce it as a Rene-
gade book."
Heh. Drama!
Renegade ad copy in Amazing Heroes #113, page 60:
"Urban Gorilla"
created by Scott Shaw!
Urban Gorilla, like most superheroes, has a
secret identity: by day he lives in the city zoo in the
guise of Goril!a, But at night, he dons his
three-piece suit and roams the City in search of
justice for ail city animals. He's .
Urban Gorilla!
Shaw! has pointed cut that Urban Gcnfia serves
a twc-fc!d putpcse: he's a gccd parody character
because, essentially, he's the protector and
aggressive representative cf ali domestic animals
in the city and the second purpose is that he deals
with all the things in everyday 'ife that dnve us
crazy. He has a very direct manner when dealing
with irritants like door-to-door salesmen, people
who talk during a movie, and real estate agents.
"When first sericusy put 'Urban Gorilla*
together, he was intended as an animation package
with other characters I'd created." Now "Urban
Gorilla" comes to your store, alcng with a whole
cast cf bizarre characters that will make you think
twice when you visit the zoo next time!
Ah, Shaw! designed the character for an animation pitch..
Russell Freund writes in The Comics Journal #116, page 67:
Meanwhile, over at the absolute
opposite end of the Spectrum of
Pretension, we find Amusing
Stories, some good funny stuff
from Scott Shaw! and Don
Dougherty. This isn't the sort Of
book that cries for penetrating
critical analysis, and since I seldom
provide any, we're evenly matched.
Let me just way that while I smile
at Shaw!'s nifty Hanna-Barbarian
cartooning, Dougherty's Jay Ward-
like zaniness tickles me more. His
• 'Blast" is a sort Of interplanetary
Dudley Do-right, locked in mortal
combat with the wicked Emperor
Raymond, self-proclaimed ruler Of
the universe and romance novelist.
It'd make a pretty neat animated
cartoon series, and that may be
what Dougherty ultimately has in
mind, but in the meantime, it
makes a pretty neat comic book.
Yup.
I was unable to find any discussion of the book on the intertubes, or any mention of why the second issue never happened. Presumably both creators were busy with animation work.
This blog post is part of the Renegades and Aardvarks series.