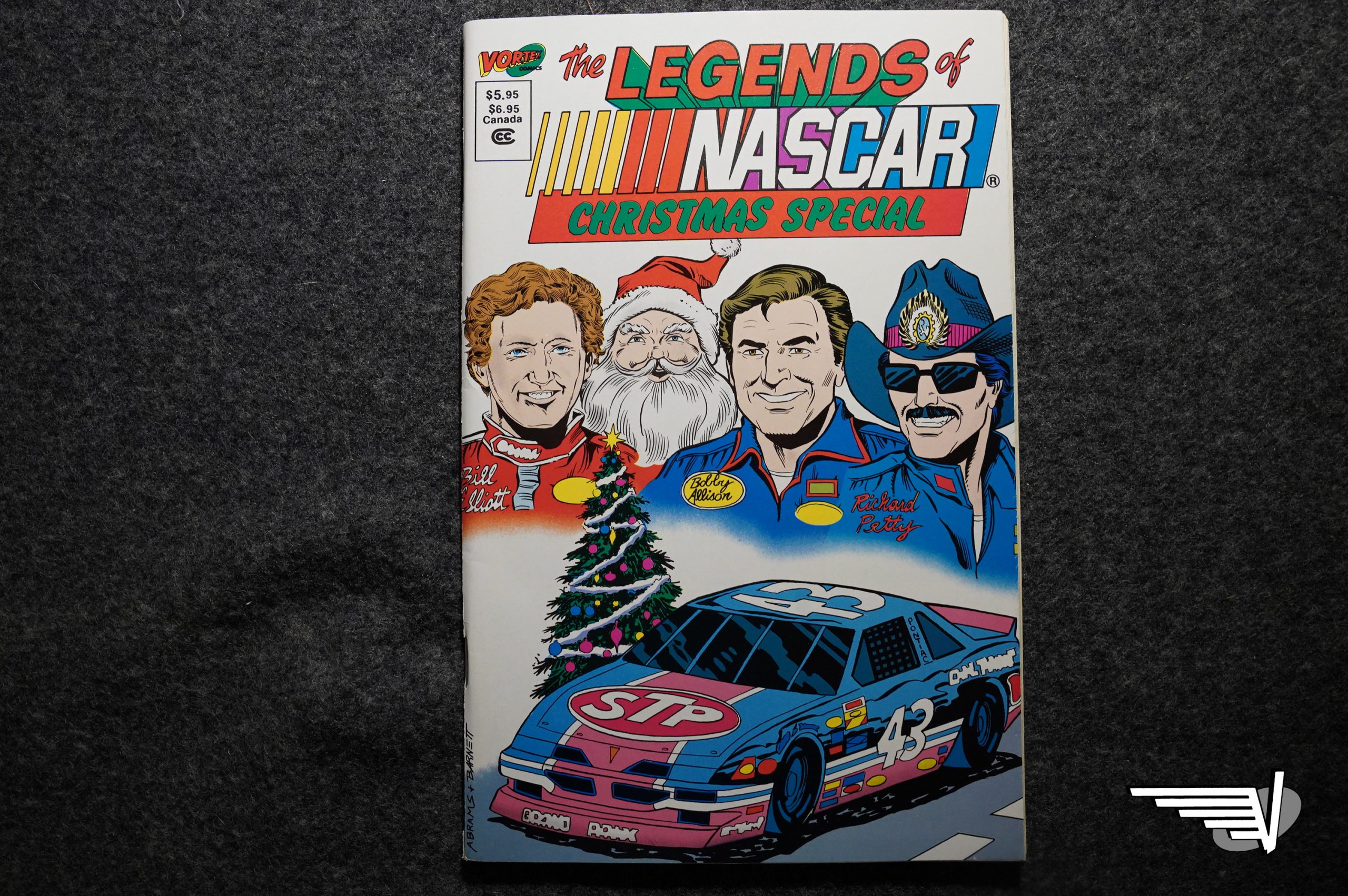 Legends of NASCAR Christmas Special (1991)
by a bunch of people
Here on the Sports Blog, we continue looking at Vortex' NASCAR series, and this time it's an Xmas special. Let's read the first three pages together: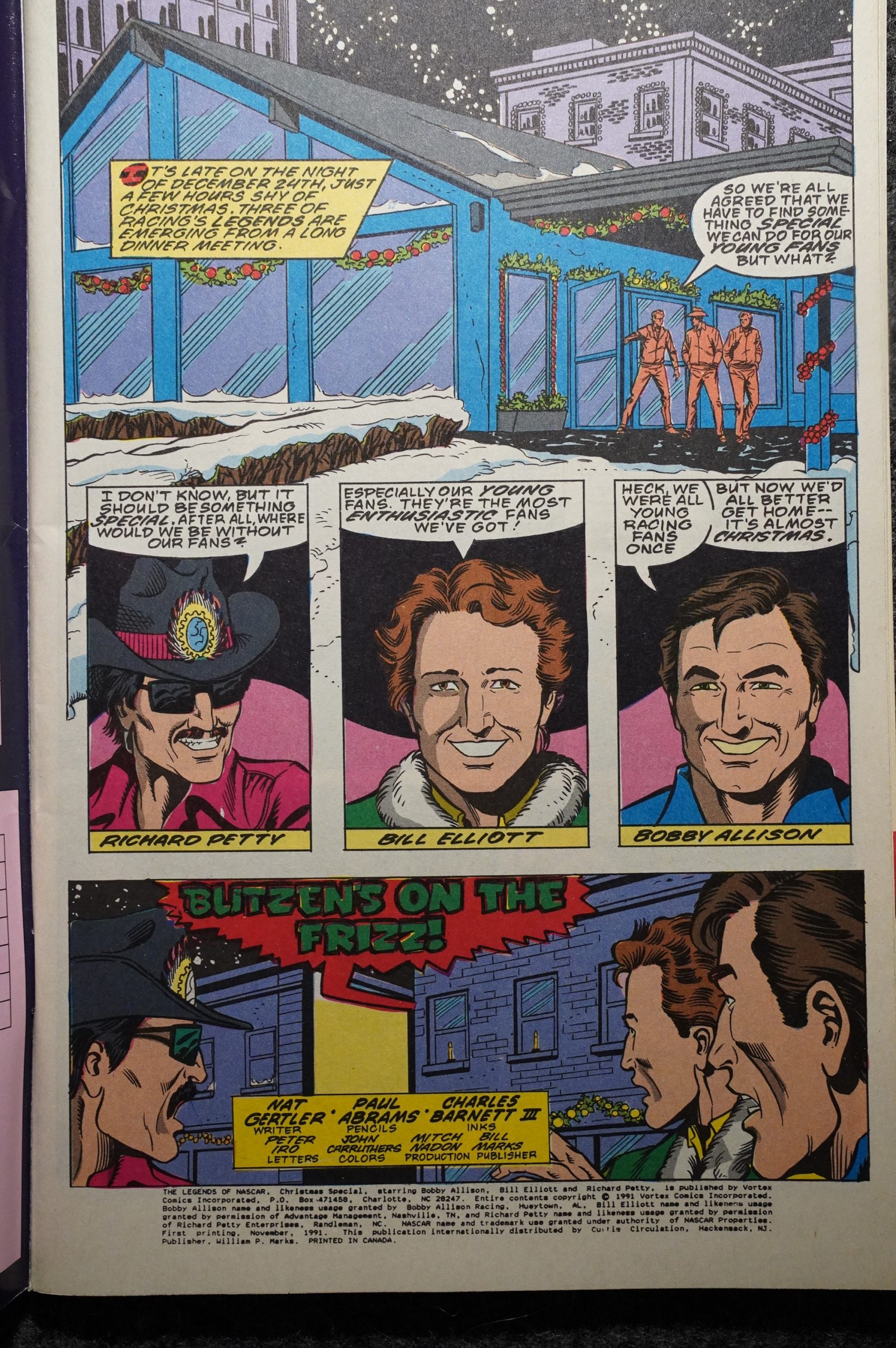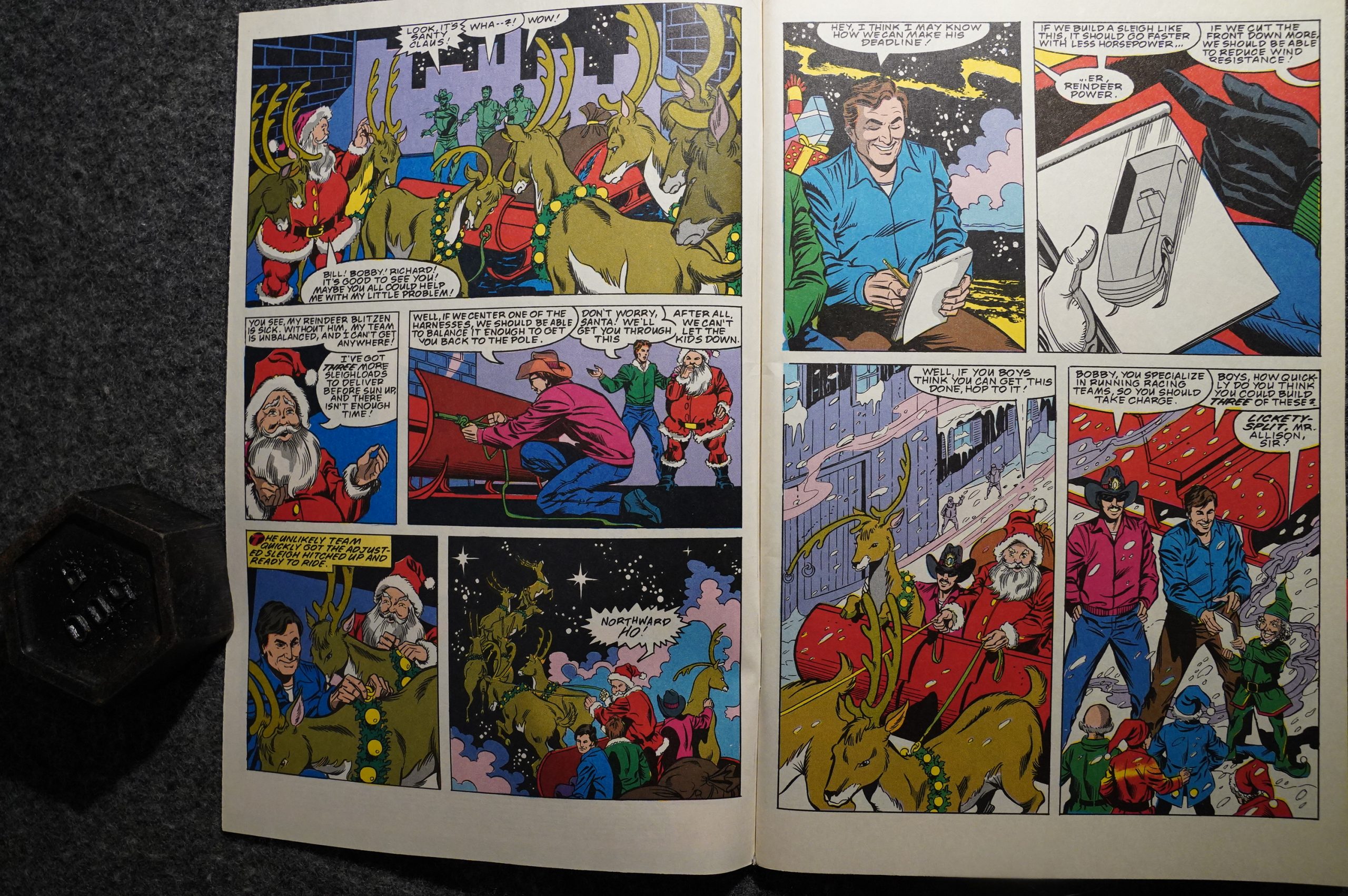 Well, that's kinda cute, isn't it? These drivers are helping santa.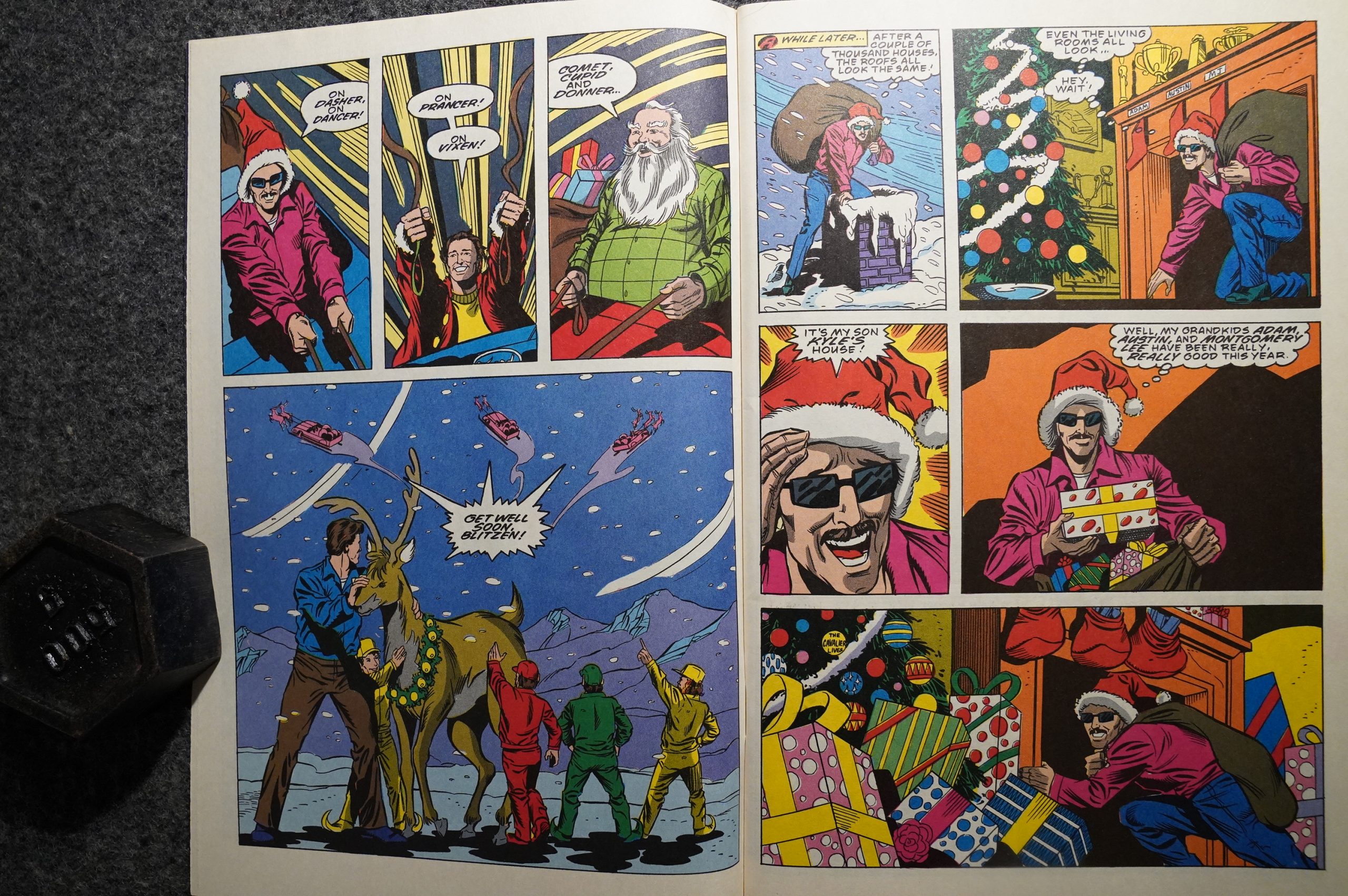 Well whaddayouknow!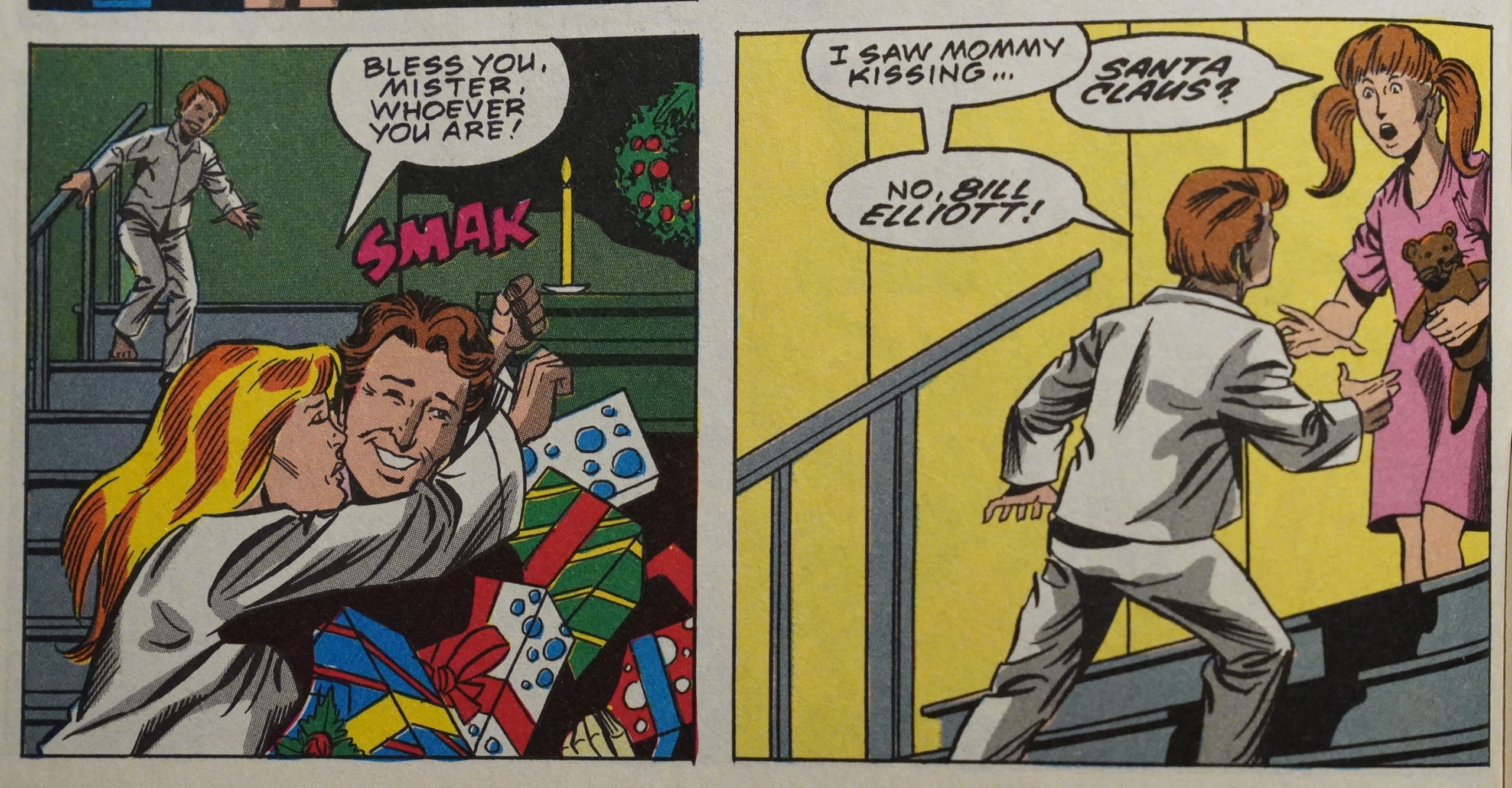 *slaps thighs*
But that's just the introductory story. The body of this book reprints the first three issues of the Legends of NASCAR series, which you'd think they could have mentioned somewhere.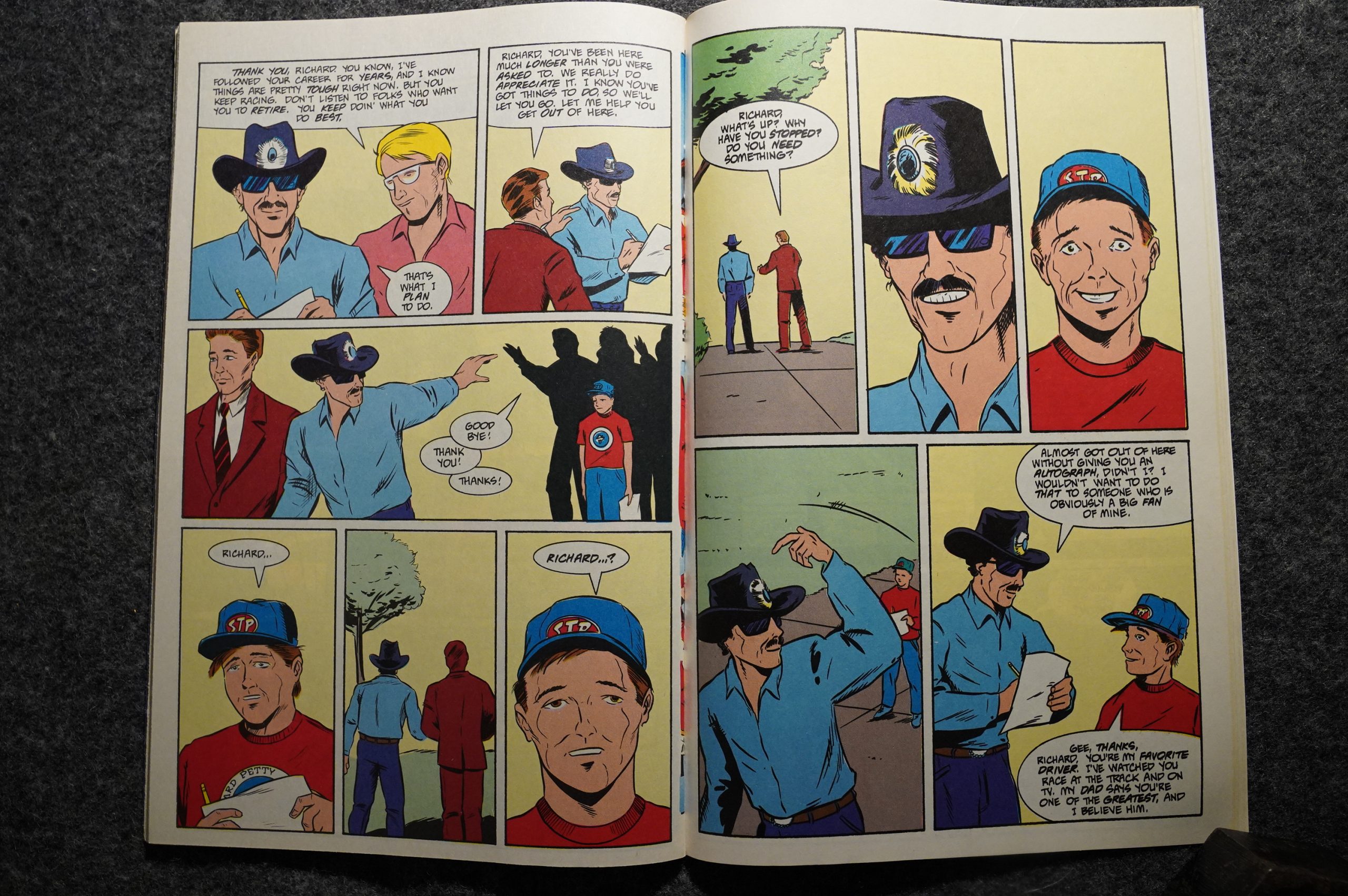 But I didn't have the second issue! Haha! So I get to read it now. The artwork is by Ken Holewczynski, and it looks absolutely deranged. DERANGED! I love it. That guy is walking around with that death rictus grin on his face, and it's fucking unnerving!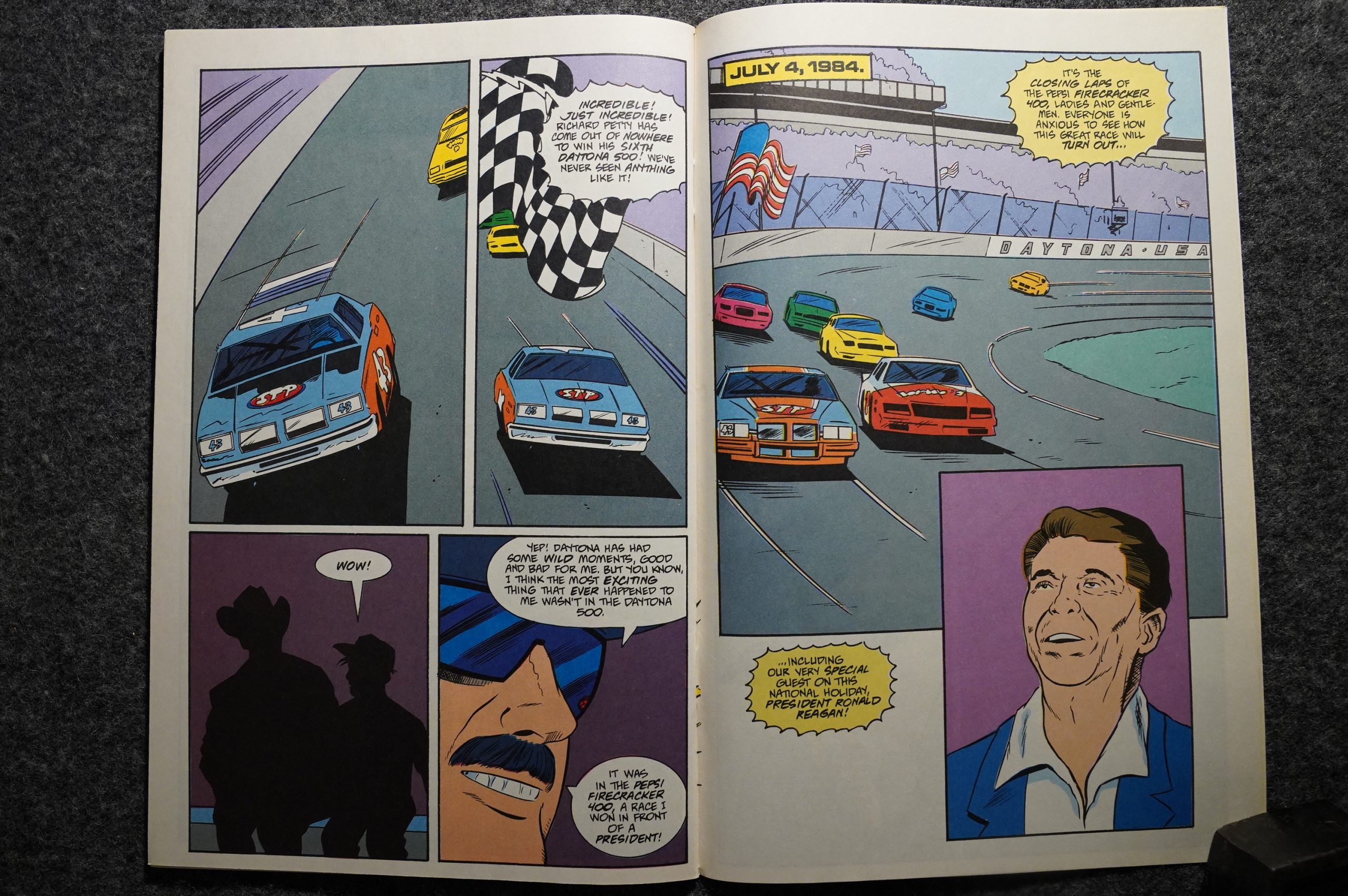 It's the most avant garde of the issues for sure.
This blog post is part of the Into the Vortex series.