Huh. Is this the first Ealing comedy I've watched in this blog series? I believe it is… Oh! They didn't start until 1947, so that explains it. This is only their fifth movie, apparently.
This isn't quite what I expected: It's slow and witty, but it's about a serial killer murdering his way into a title (i.e., killing all his relatives before him).
And many of them are played by Alec Guinness, which is fun.
He's a psychopath, of course, but we root for him somehow. Some of the people he bump off are rather insufferable, but some are nice…
The sleepy performances by basically all the actors doesn't make for an exciting movie. I mean, it's a deliberate choice, but I don't think it really works.
Kind Hearts and Coronets was released on 13 June 1949 in the United Kingdom, and was well received by the critics. It has continued to receive favourable reviews over the years, and in 1999 it was number six in the British Film Institute's rating of the Top 100 British films.
I was mostly bored by this movie, I'm afraid to say.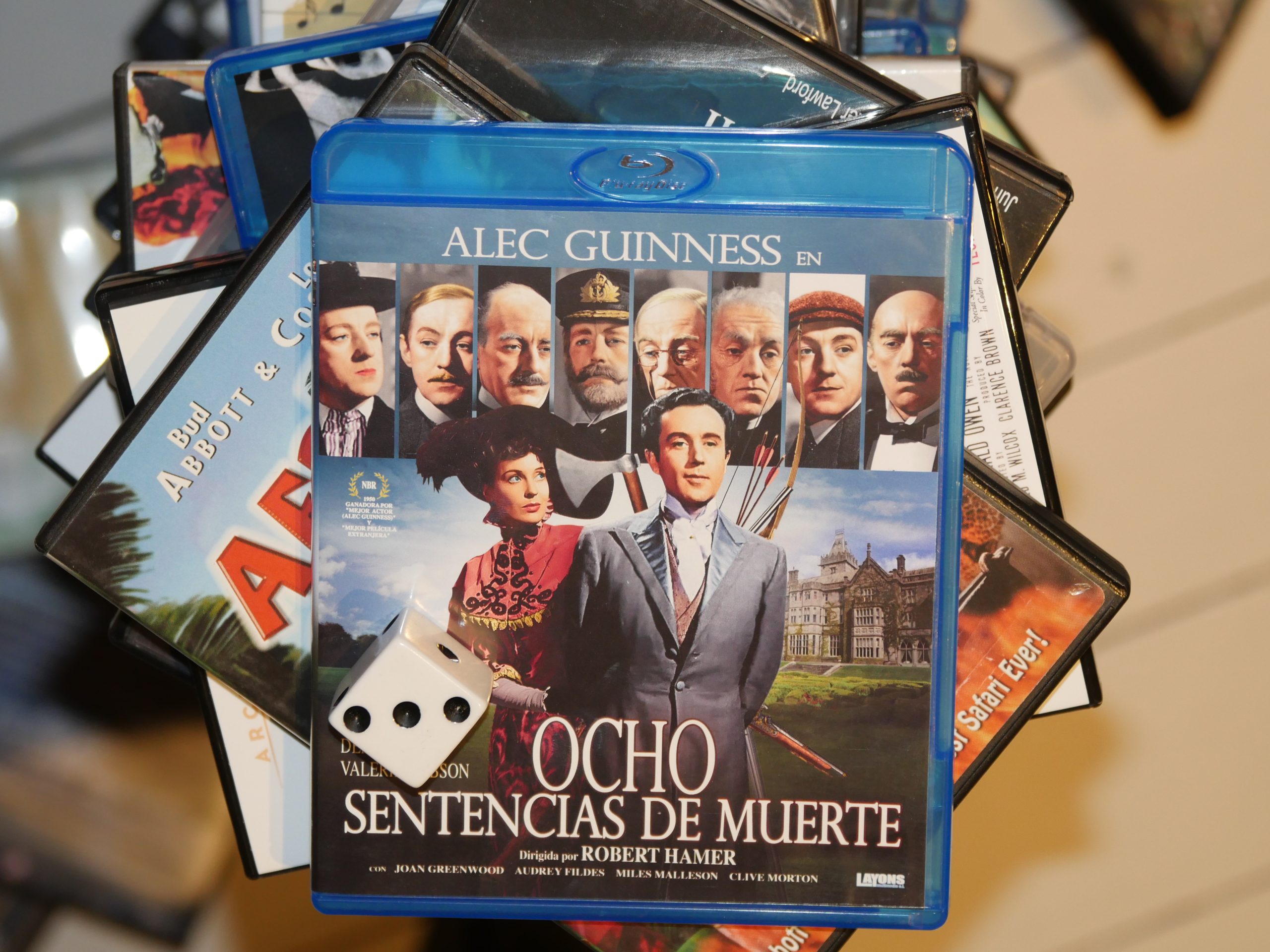 Kind Hearts and Coronets. Robert Hamer. 1949.
Popular movies in June 1949 according to IMDB:
This blog post is part of the Decade series.