Based on the title I thought this was gonna be a Douglas Sirk weepie. But instead it's a very noir film noir!
This movie started off simply fabulous. Ly. Great random set-up and perfect noir performances. But things get more involved and the actors start chewing the scenery and instead of ever-increasing tension, we just get ever-increasing "er… uhm…" But the plot does have some wonderful twists.
The bluray has that over-restored look: In a quest to make the shadows #000000, they've dropped all the details down to black. It's like they've just turned the contrast button up to 300%. It kinda suits the movie, but it's too much.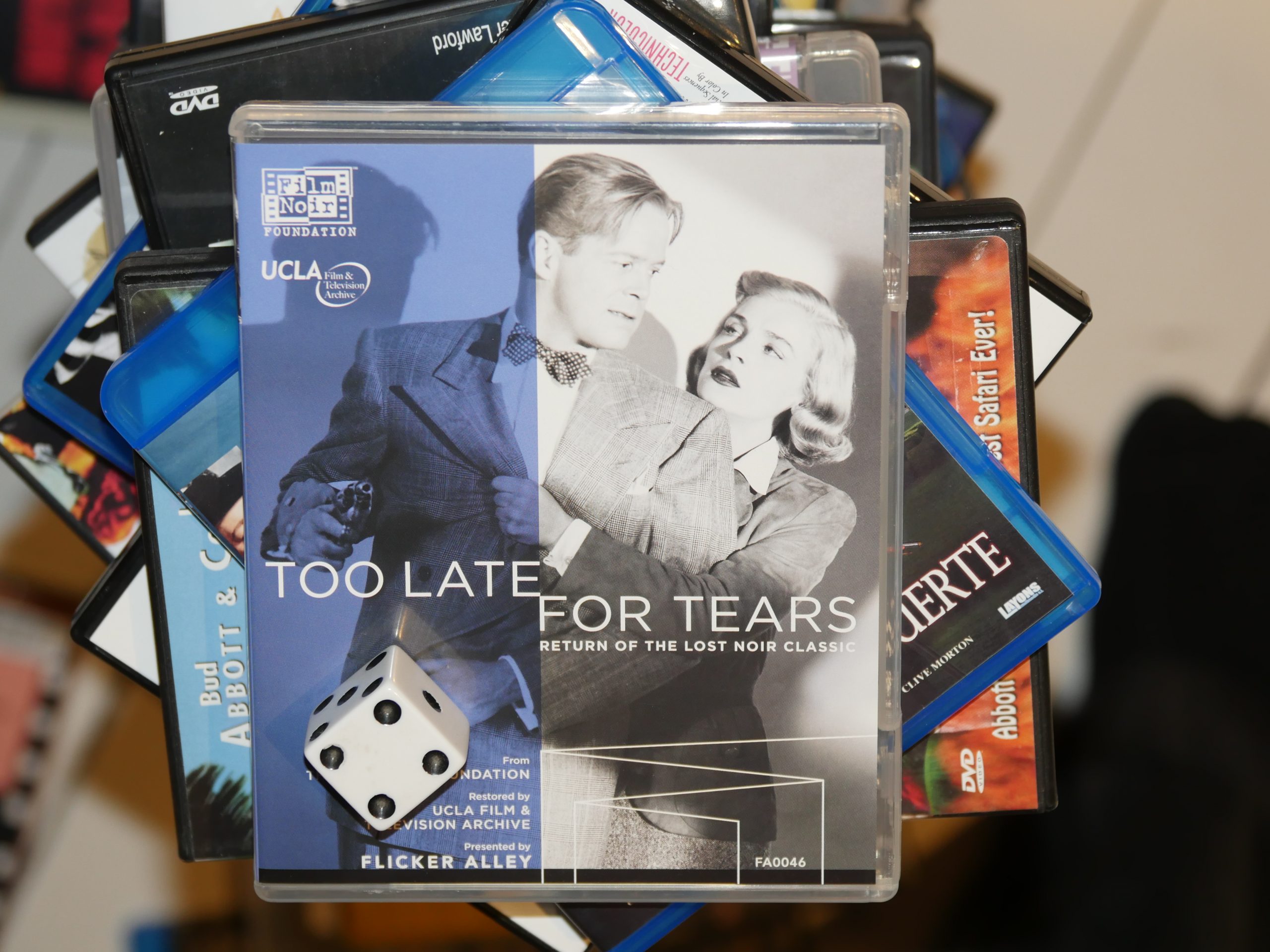 Too Late For Tears. Byron Haskin. 1949.
Popular movies in July 1949 according to IMDB:
This blog post is part of the Decade series.