Wow, this is a bad DVD transfer. Looks like it's been sourced from VHS via an NTSC broadcast.
But never mind. This is fun! It's a horror movie, sort of. Or perhaps thriller? It's kinda thrilling, anyway.
Being able to see what was going on would perhaps have been even better, but it works anyway.
That crow!
At the end of the day, it's an entertaining piece of fluff. I'm not sure what it's at the start of the day, though.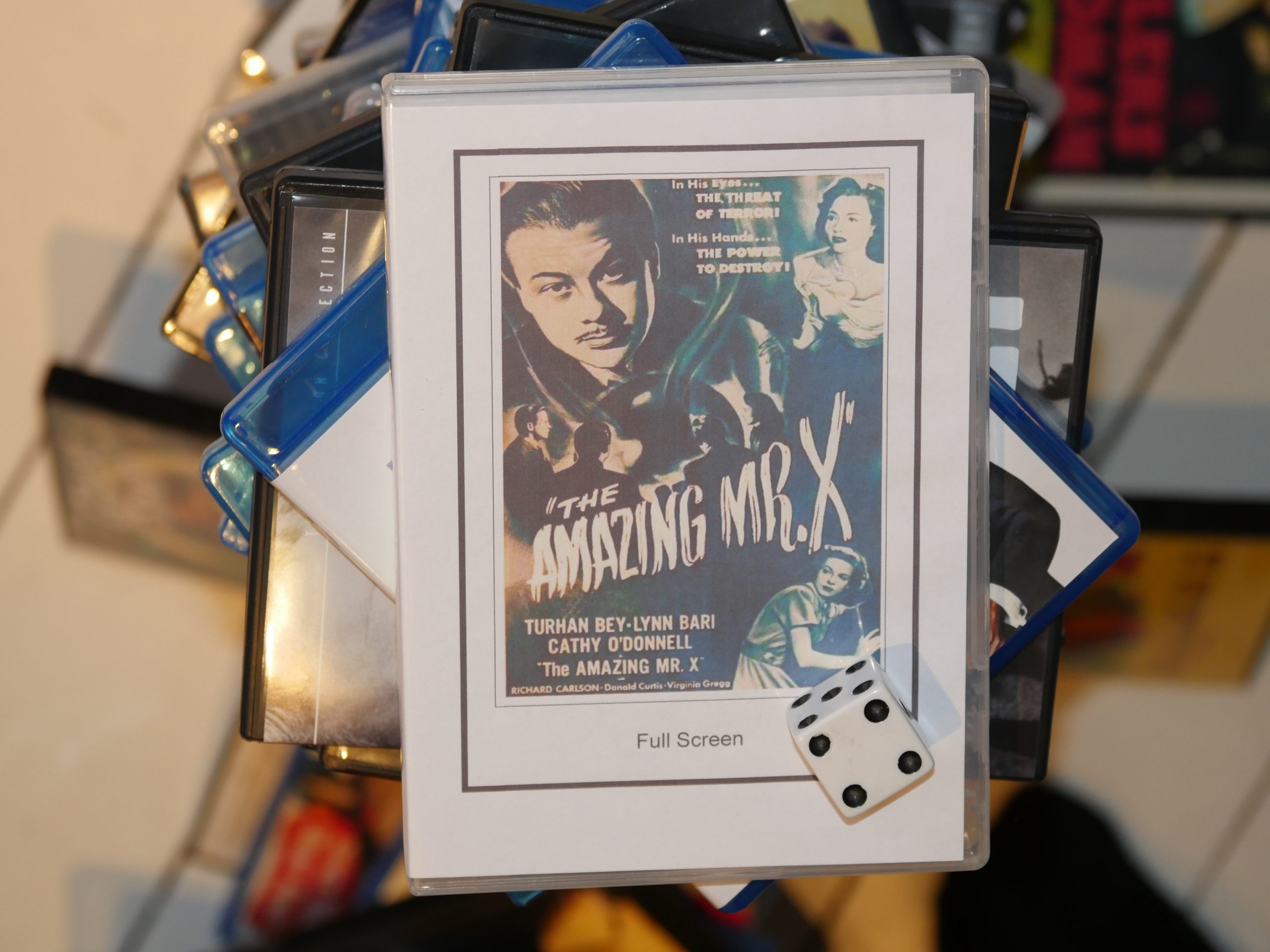 The Amazing Mr. X. Bernard Vorhaus. 1948.
Popular movies in July 1948 according to IMDB:
This blog post is part of the Decade series.