I can see! In colour!
Based on the name I thought this was going to be a cheap B movie, but instead it's an Irving Berlin extravaganza! With Fred Astaire and Judy Garland!
But like I guessed by the "parade" name, this is basically a bunch of songs and dances and skits with some nonsensical plot to tie it all loosely together.
Which is fine by me!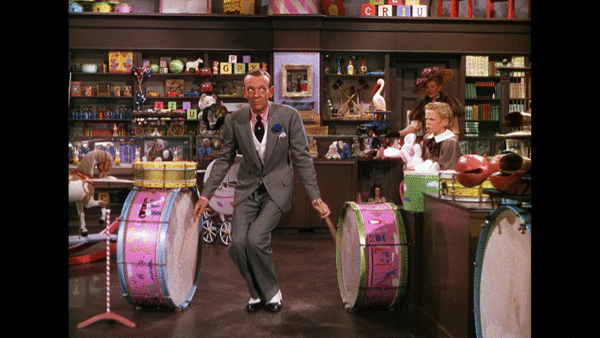 It's odd watching Astaire in colour and in 2K. He looks so… highly resoluted. (That's a word.) For the first five minutes I was going "is that really Fred? Is it really? Is it?"
But then he started dancing.
It was the most financially successful picture for both Garland and Astaire as well as the highest-grossing musical of the year.
But I can see why. This is effortlessly funny. It's a kind of Eliza Doolittle thing, really, and Judy Garland is hilarious here. And she hoofs it impressively.
The Ann Miller tap scene tops everything, though. Amazeballs.
Easter Parade. Charles Walters. 1948.
Popular movies in June 1948 according to IMDB:
This blog post is part of the Decade series.