As westerns go, it doesn't get more western than a movie directed by John Ford starring Henry Fonda (!) as Wyatt Earp (!!) in Tombstone (!!!).
Shirley, I must have seen this movie before, but I really can't remember anything about it…
This Criterion restoration of the film is almost … too much? The blacks are #000 and the greys are very dramatic and beautiful, but in some of the scenes things definitely are too dark. And has it been de-grained? Perhaps not; Ford used beautiful film stock for most his movies…
It's (unsurprisingly) very good. The plot twists and turns in ways I didn't expect, and while some of the performances are a bit hokey (Cathy Downs, for instance), it really works.
The bluray has two versions of the movie: Zanuck took the movie over and cut a whole bunch of footage (and added some new bits). A nitrate that contains many of these scenes was discovered at a university in the 90s, so we get that one too, as well as a comparison between the two versions.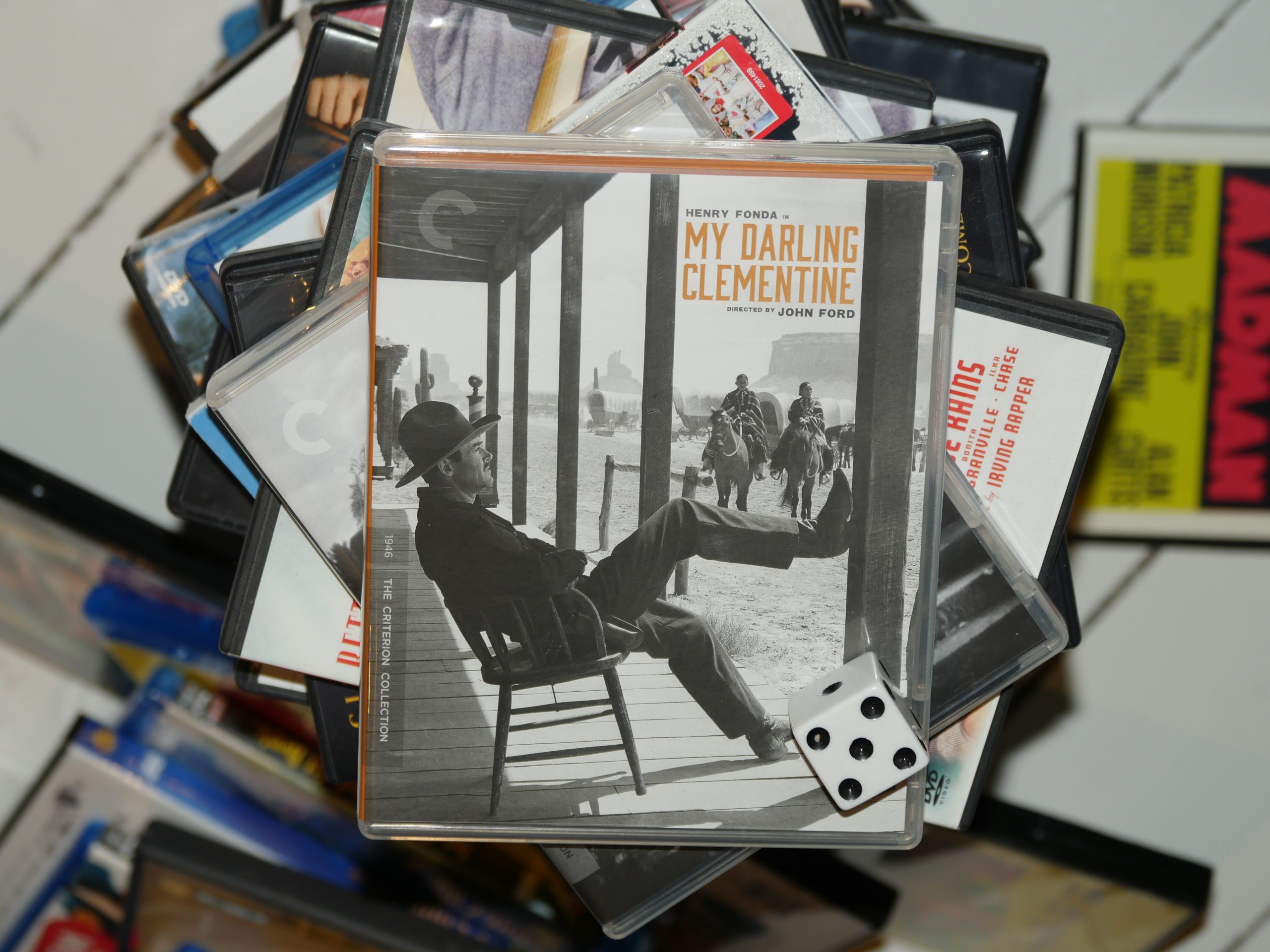 My Darling Clementine. John Ford. 1946.
Popular movies in October 1946 according to IMDB:
This blog post is part of the Decade series.