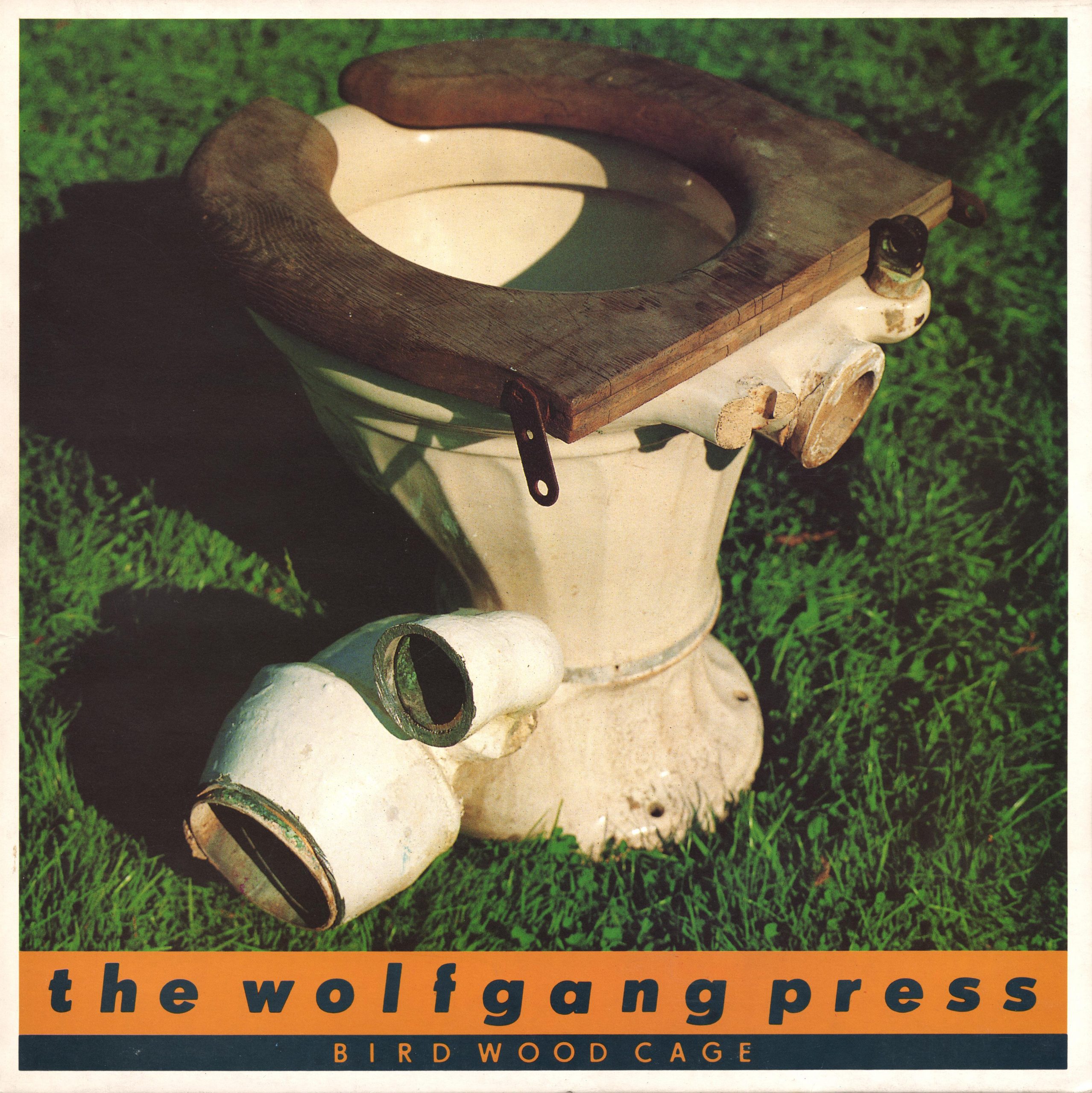 Listen to 4AD 1988 on Spotify.
And here my problems really start with the "let people listen to 4AD as if they were around at the time" approach starts fraying.
Over the next few years, 4AD would start getting in to the 12″ remix business, and it starts here with The Wolfgang Press' King of Soul single. It has three different versions of that song… and, as I pretty much expected, none of those versions exist on Spotify. Only the album version does.
As we get into the 90s, expect more lacunae.
After the very exciting 1987, 1988 comes off as a breathing space. Basically all the bands keep on doing what they do, and what they do is very good indeed. Vaughan Oliver is still art-directing his hands off on these releases, with some very striking result (like the Ultra Vivid Scene cover which looks like nothing else, especially in the original vinyl version). It's all very tasteful.
And then there's the cover of Bird Wood Cage, which is an old toilet sat on a lawn, courtesy the funsters of The Wolfgang Press, who allegedly insisted on that design just to piss Oliver off.
Ultra Vivid Scene was the only new band of the year, and only ten things were released, which I think is the least ever in 4AD's history. But two of the releases were huge sellers, I think: Cocteau Twins' Blue Bell Knoll, which signalled that they were going in a more commercial, bright direction. And then there's The Serpent's Egg by Dead Can Dance that signalled that they definitely weren't.
Perhaps 4AD was treading the water a bit, but it's pretty good water to be treading. Still, some fresh young energy was needed to spice things up, and that'd come next year.
My favourite release of the year is House Tornado by Throwing Muses. It's Peak Quirkiness: Every song is just downright weird. And fabulous. My go-to song to sing to myself when my brain is otherwise blank is still Juno, after all these years.
If they were pretty
It'd be OK to say
But that day only
When she wore dresses she felt born
*sings along in his head*
Oh, and, bragging time:
I got a CADX703 this week!!!! After lusting after it for 30 years!
This has nothing to do with Bernard Valentin posting a picture of his two copies, which didn't make me jealous at all, not in the least. Nothing to do with that!
Now I'm going to remain giddily happy for the rest of my life!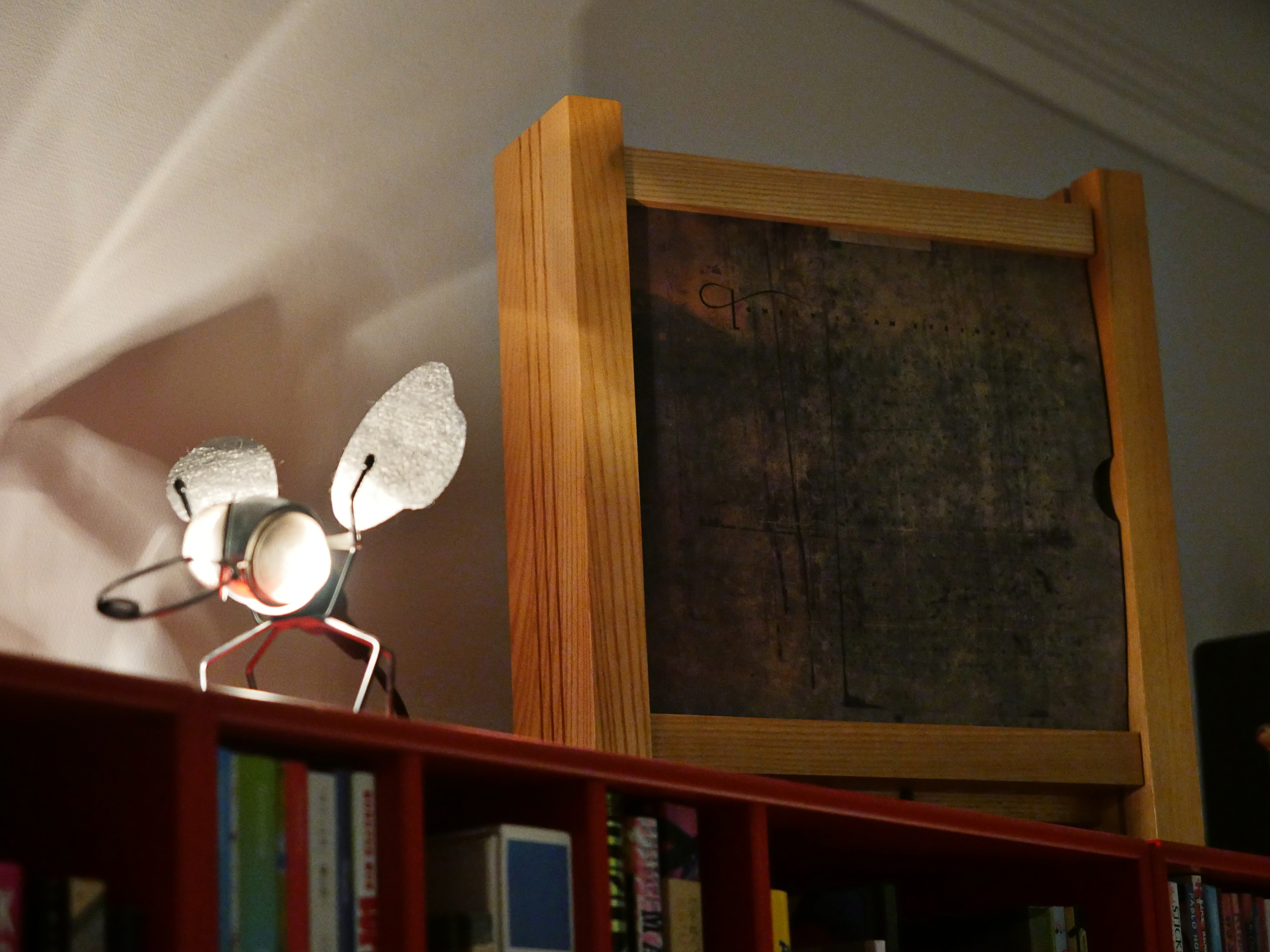 Oooh, nice print: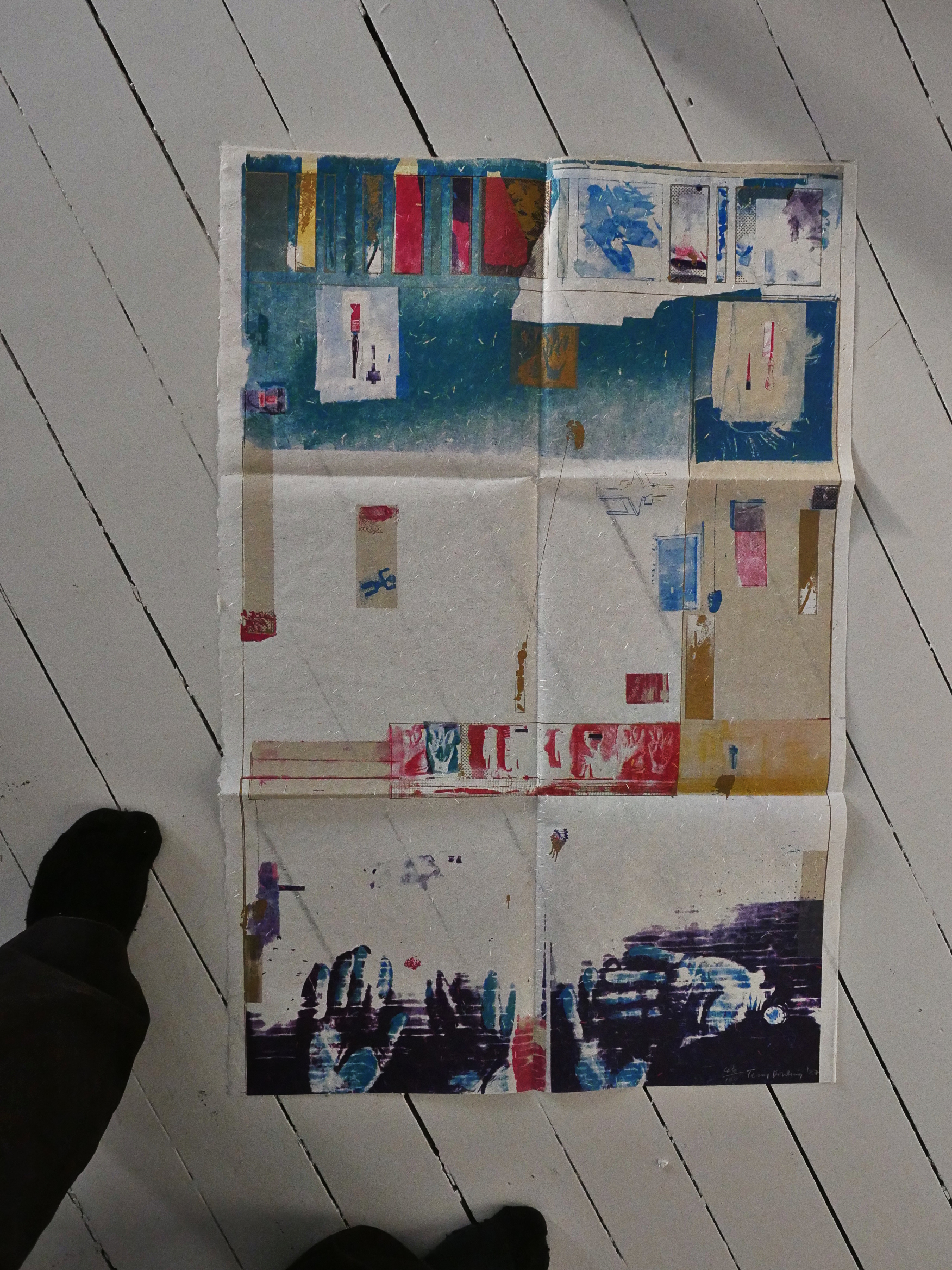 Anyway, bragging time's over; here's 1988:
 CAD801
Bulgarian Voices — Volume 2: Le Mystere Des Voix Bulgares

Kaval Sviri, Stani Mi, Maytcho, Di-Li-Do, More Zajeni Se Ghiouro, Tche Da TiKupim Bela Seitsa, Ovdoviala Lissitchkata, Messetchinko Lio, Ei Mori Roujke, Dragana J Slavei, Atmadja Duma Strachilu, Dve Tourlaski Pesen, Trenke Todorke, Besrodna Nevesta, Jzpoved, Ghiore Dos, Spis Li, Milke Le

 CAD802
Throwing Muses — House Tornado

Colder, Mexican Women, The River, Juno, Marriage Tree, Run Letter, Saving Grace, Drive, Downtown, Giant, Walking In The Dark

 CAD803
Pixies — Surfer Rosa

Bone Machine, Break My Body, Something Against You, Broken Face, Gigantic, River Euphrates, Where Is My Mind?, Cactus, Tony's Theme, Oh My Golly!, Vamos, I'm Amazed, Brick Is Red, Caribou

 BAD804
The Wolfgang Press — King Of Soul

King Of Soul*, King Of Soul*, King Of Soul*

 BAD805
Pixies — Gigantic

Gigantic, River Euphrates, Vamos, In Heaven (Lady In Radiator Song)

 BAD806
Ultra Vivid Scene — She Screamed

She Screamed, Walkin' After Midnight, Not In Love (Hit By A Truck)

 CAD807
Cocteau Twins — Blue Bell Knoll

Blue Bell Knoll, Athol-Brose, Carolyn's Fingers, For Phoebe Still A Baby, The Itchy Glowbo Blow, Cico Buff, Suckling The Mender, Spooning Good Singing Gum, A Kissed Out Red Floatboat, Ella Megalast Burls Forever

 CAD808
Dead Can Dance — The Serpent's Egg

The Host Of Seraphim, Orbis de Ignis, Ulysses, The Writing Of My Father's Hand, Song Of Sophia, In The Kingdom Of The Blind The One-Eyed Are Kings, Chant Of The Paladin, Echolalia, Mother Tongue, Severance

 CAD809
Ultra Vivid Scene — Ultra Vivid Scene

She Screamed, Crash, You Didn't Say Please, Lynn-Marie #2, Nausea, Mercy Seat, A Dream Of Love, Lynn-Marie #1, This isn't Real, The Whore Of God, Bloodline, A Kiss And A Slap, How Did It Feel, Hail Mary

 CAD810
The Wolfgang Press — Bird Wood Cage

King Of Soul, Raintime, Bottom Drawer, Kansas, Swing Like A Baby, See My Wife, The Holey Man, Hang On Me (For Papa), Shut That Door
This post is part of the chronological look at all 4AD releases, year by year.
*) Missing from Spotify.