Surely I've seen this Joan Crawfordaganza before, but it really doesn't seem very familiar…
This is the Criterion-restored DVD version. It's good, but it doesn't look as brilliant as their best restorations do. The blacks never go down to full blackness, so everything is a bit washed out… but perhaps that's what the director was going for.
And speaking of directing: This film is one awesome film noir show after another. It's really quite astounding. Everything underlines the tension and the mystery; everybody's smoking all the time; all the guys crack wise and all the gals are gorgeous.
It's noirer than noir. Well, at least the framing section is: The main part of the movie is a flashback to brighter times, and the cinematography changes radically.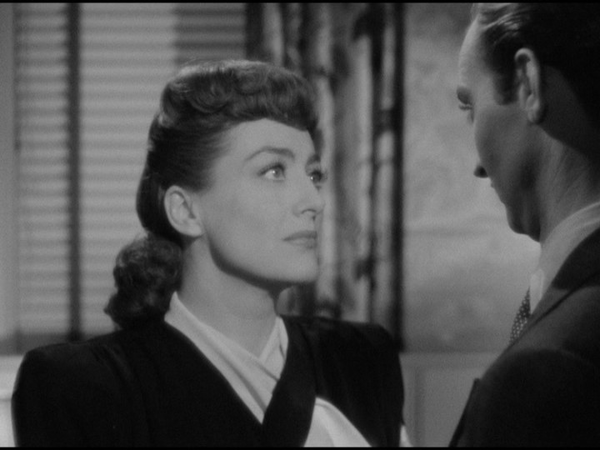 There's no menzion of ze var except for one guy saying that "nylons are out for the duration", which I assume is about stocking shortages…
I guess it'd be extremely easy to make a parody of this movie, because it's so over the top and bits of the storyline are so… well… clichéd. Like the very-much telegraphed sex/death thing. But the melodrama really is gripping.
I think it sags when we get into the Vedaness of the plot and it kinda spins off into boredom.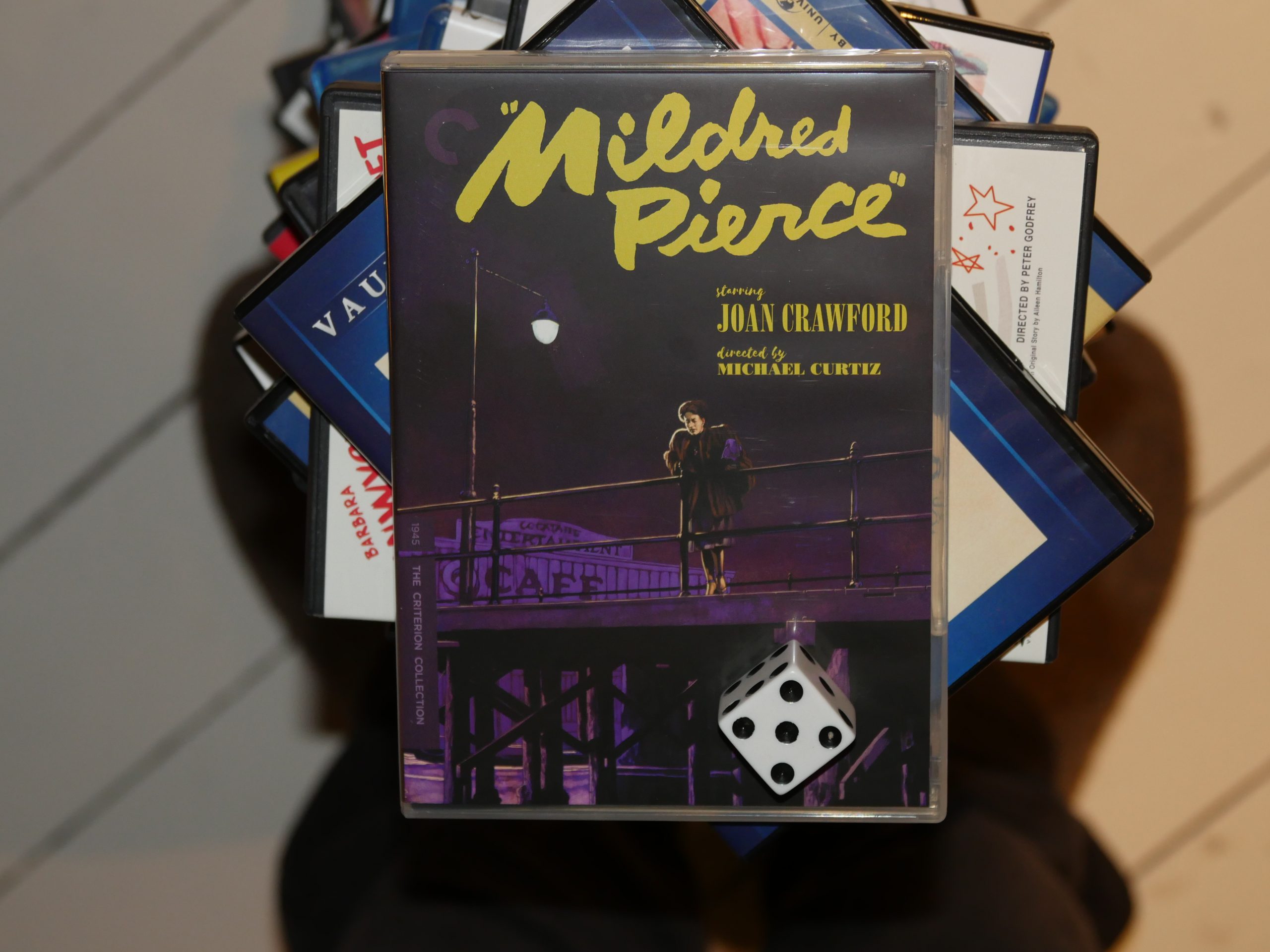 Mildred Pierce. Michael Curtiz. 1945.
Popular movies in September 1945 according to IMDB:
This blog post is part of the Decade series.