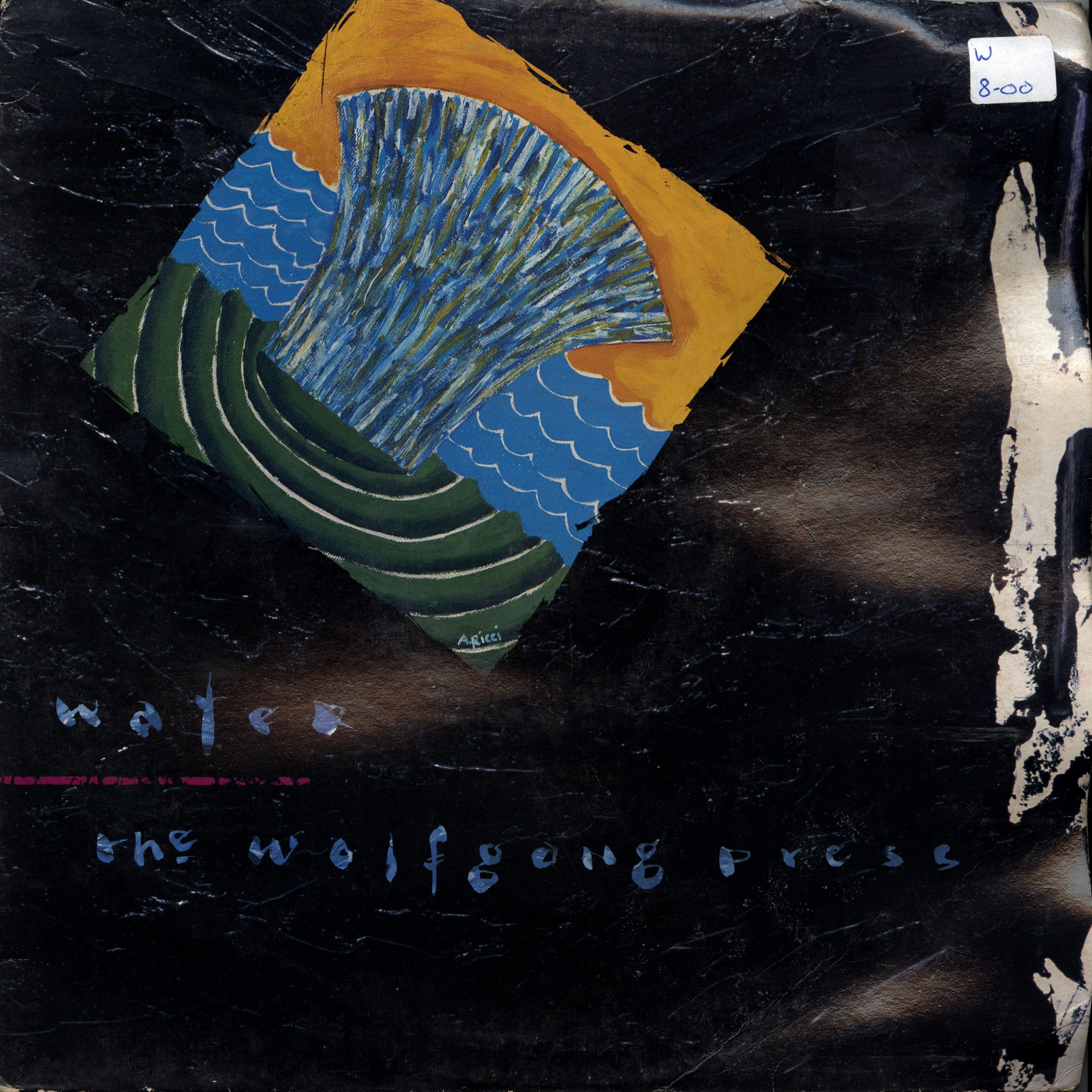 In 1985, there weren't really any major revelations: It's business as usual, but, oh, what a business.
The Wolfgang Press finally (after a complicated band story that started with Rema-Rema, the first "official" thing 4AD released as a label in 1980) came into their own after five years. With a string of EPs collected as The Legendary Wolfgang Press And Other Tall Stories, they were pretty great.
And the same can be said for Colourbox, who had released some pretty neat singles, and finally had enough material to release a proper album (which would turn out to be their only album). It's a wonderful release, I think, brightening up 4AD otherwise more sombre schedule.
And speaking of which, 4AD added Dutch group Clan of Xymox whose music can be summed up as "picture 4AD in 1985". But not in a bad way! They're great! But it's definitely nothing that would shock fans of Cocteau Twins, Dead Can Dance and This Mortal Coil…
And speaking of Cocteau Twins: Instead of releasing a proper album this year, they released three EPs instead, two of which (Echoes in a Shallow Bay and Tiny Dynamine) were released back-to-back and was subsequently released on a single CD. So you have to wonder… why?
An album is a "proper release": It gets written up in all the magazines and it's something that can be exported and sold in other countries. EPs are commercially not the most clever choice, even if artistically they're brilliant, I think. Perhaps Cocteau Twins were just insecure about making a followup to the universally-lauded and beloved Treasure album?
And speaking of EPs… 4AD was one of the few record labels that used the EP as an aesthetic choice. Other labels were also sometimes releasing significant EPs around this time, but none to the extent 4AD did. Instead, a 12″ would usually just be a single with three B sides; discards from recording an album.
This isn't the case with the EPs 4AD released: They were recorded as EPs, and they are almost all uniformly brilliant in the format they are. Four songs (usually) that fit together perfectly. A shock of greatness instead of the slog of a full album.
I think it can be argued that some of the bands on 4AD had their greatest release be an EP. Think Mad Love by Lush, which is just astounding. Or Garden of Arcane Delights by Dead Can Dance…
BAD501
Cocteau Twins — Aikea-Guinea

Aikea-Guinea, Kookaburra, Quisqouse, Rococo

BAD502
The Wolfgang Press — Water

The Deep Briny, Tremble (My Girl Doesn't), My Way, Fire Eater

CAD503
Clan Of Xymox — Clan Of Xymox

A Day, No Words, Stumble And Fall, Cry In The Wind, Stranger, Equal Ways, 7th Time, No Human Can Drown

BAD504
Clan Of Xymox — A Day

A Day, Stranger

CAD505
Dif Juz — Extractions

Crosswinds, A Starting Point, Silver Passage, The Last Day, Love Insane, Marooned, Two Fine Days (And A Thunderstorm), Echo Wreck, Twin And Earth

BAD506
The Wolfgang Press — Sweatbox

Heart Of Stone, I'm Coming Home (Mama), Muted, Sweatbox

AD507
Colourbox — The Moon Is Blue

The Moon Is Blue, You Keep Me Hanging On

CAD508
Colourbox — Colourbox

Sleepwalker, Just Give 'Em Whiskey, Say You, The Moon Is Blue, Inside Informer, Punch, Suspicion, Manic, You Keep Me Hanging On, Arena

MAD509
Colourbox — Colourbox

Edit the Dragon, Hipnition, We Walk Around The Streets, Arena II, Manic II, Fast Dump, Sex Gun

BAD510
Cocteau Twins — Tiny Dynamine

Pink Orange Red, Ribbed And Veined, Pain Tiger, Sultitan Itan

BAD511
Cocteau Twins — Echoes In A Shallow Bay

Great Spangled Fritillary, Melonella, Pale Clouded White, Eggs And their Shells

CAD512
Dead Can Dance — Spleen And Ideal

De Profundis (Out Of The Depths Of Sorrow), Ascension, Circum Radiant Dawn, The Cardinal Sin, Mesmerism, Enigma Of The Absolute, Advent, Avatar, Indoctrination (A Design For Living)

CAD CD513
Cocteau Twins — The Pink Opaque

Pearly-Dewdrops'Drops, Pepper Tree, The Spangle Maker, Wax And Wane, Musette And Drums, Hitherto, From The Flagstones, Millemillenary, Lorelei, Aikea-Guinea

CAD514
The Wolfgang Press — The Legendary Wolfgang Press And Other Tall Stories

Heart Of Stone, I'm Coming Home (Mama), Sweatbox, Tremble (My Girl Doesn't), My Way, Fire Eater, Respect, Deserve, Ecstacy
This post is part of the chronological look at all 4AD releases, year by year.