Oh, another cheapie B-movie from PRC from that box set. The previous movie, Minstrel Man, wasn't er good, but you never know…
This one seems more promising… for one, there's no blackface. And the lead's a better actor.
It's a real movie, sort of: It's not just an excuse to string a bunch of songs together. Not just. It's that, too, but the plot is rather fun and lively.
And very nerdy, involving many convoluted shenanigans with electronic transmission, cutting platters, and related hi-jinx.
It's swimming in charm and nonsense. Most amiable.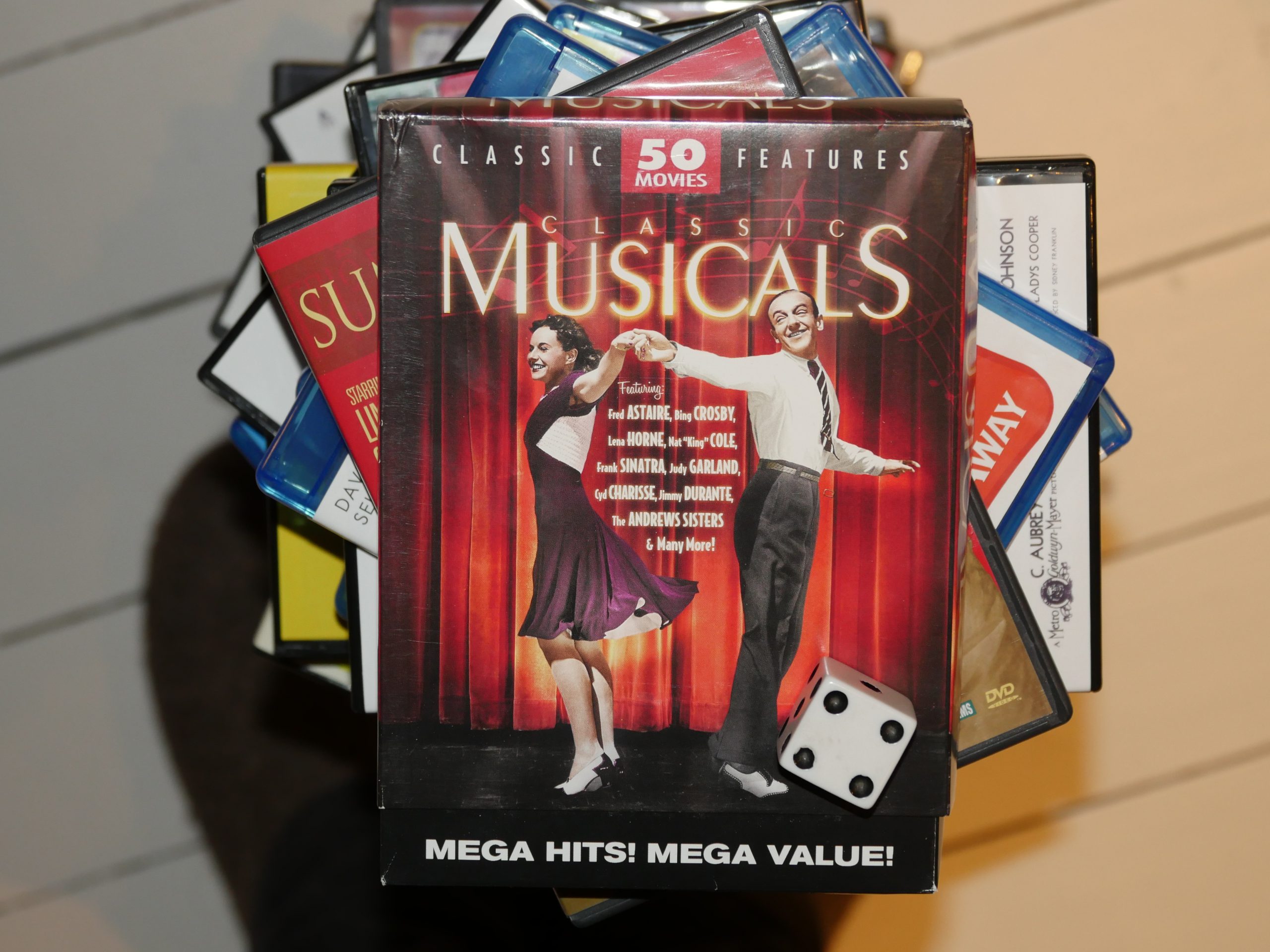 Swing Hostess. Sam Newfield. 1944.
Popular movies in September 1944 according to IMDB:
This blog post is part of the Decade series.