Yay! Douglas Sirk! Mah favourite. I was a bit in the mood for a comedy after the last movie, but whatevs.
I'm such a fan that I apparently bought two copies: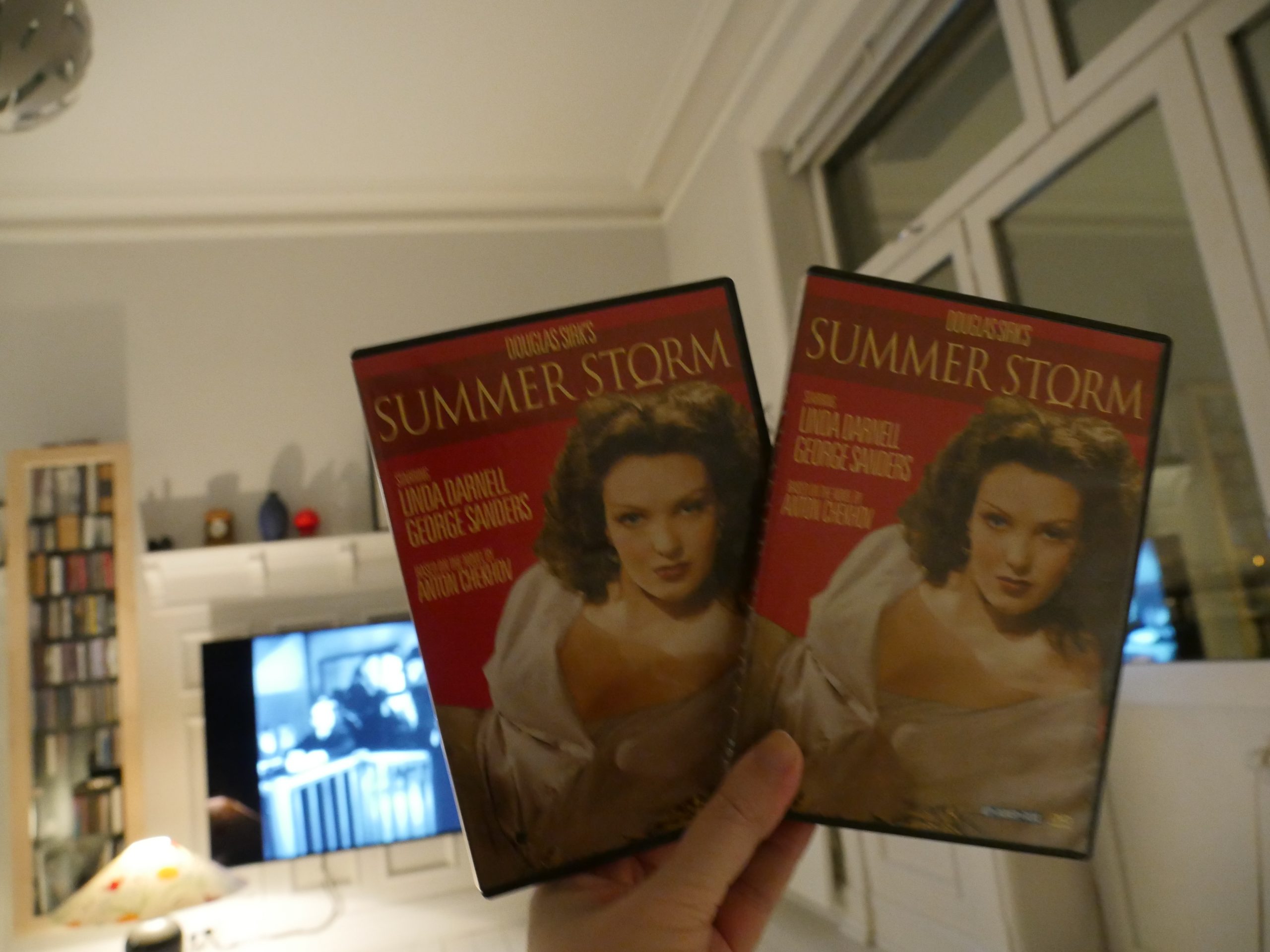 Wow. This has Edward Everett Horton in a kinda-sorta serious role. I don't think I've seen that before.
I mean, it's Anton Chekhov (it's The Shooting Party, which you've probably read), so there's a limit to how serious it can be.
Unfortunately, this DVD isn't particularly restored. The video looks fine, but the audio is awfully hissy. I can sometimes be difficult to pick out the witty Russian repartee.
I have to say that this seems like an extremely weird movie to make in 1944. It's a very straightforward adaptation without any wartime allusions that I can see… I mean, it's not that all movies during this period were "relevant" or anything, but this is supremely incongruous.
And it's just so ordinary. I would not have guessed that this was Sirk if I didn't know. I can't really see anything much of interest here. It's so cookie cutter.
Chekhov's sensibilities don't quite line up with Sirk's. Sirk would be on Olga's side, but Chekhov doesn't really allow that.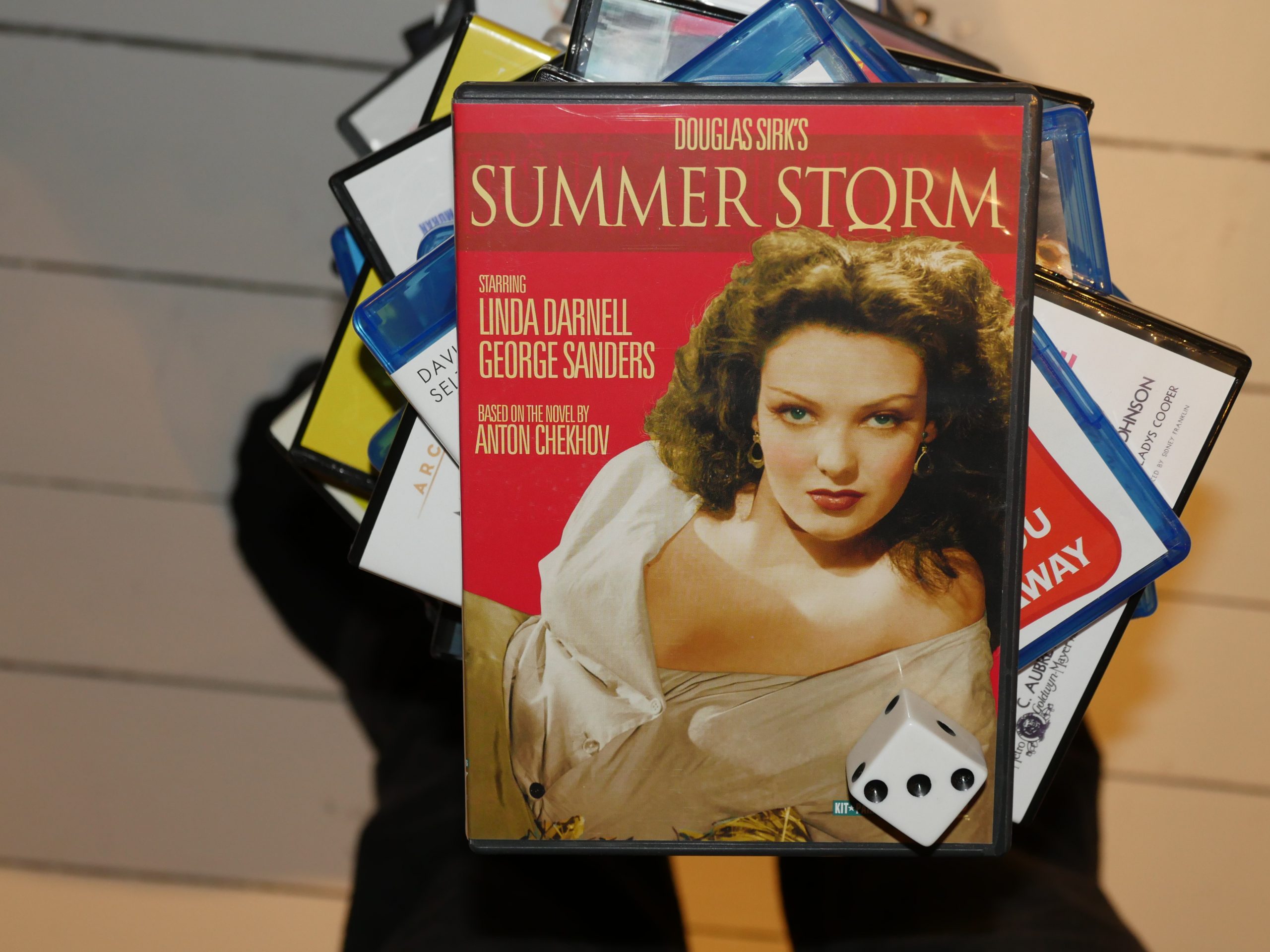 Summer Storm. Douglas Sirk. 1944.
Popular movies in July 1944 according to IMDB:
This blog post is part of the Decade series.