This DVD has a very artifactey transfer — it's probably mastered off of a torrent site.
This is not the first movie in this blog series that's been told from the point of view of the troops, but this one keeps the focus there throughout the movie. And while it's a propaganda movie (the opening scenes with horseplay on the decks of the ships (complete with puppy) under a tropical sun are very… er… appealing), it gets tense pretty quickly.
But always amusing.
Does it work as a recruitment tool? I think so…
The final scenes, where they rout the dirty Japs (oops spoilers) is pretty amazing. And the dog survives (oops spoilers).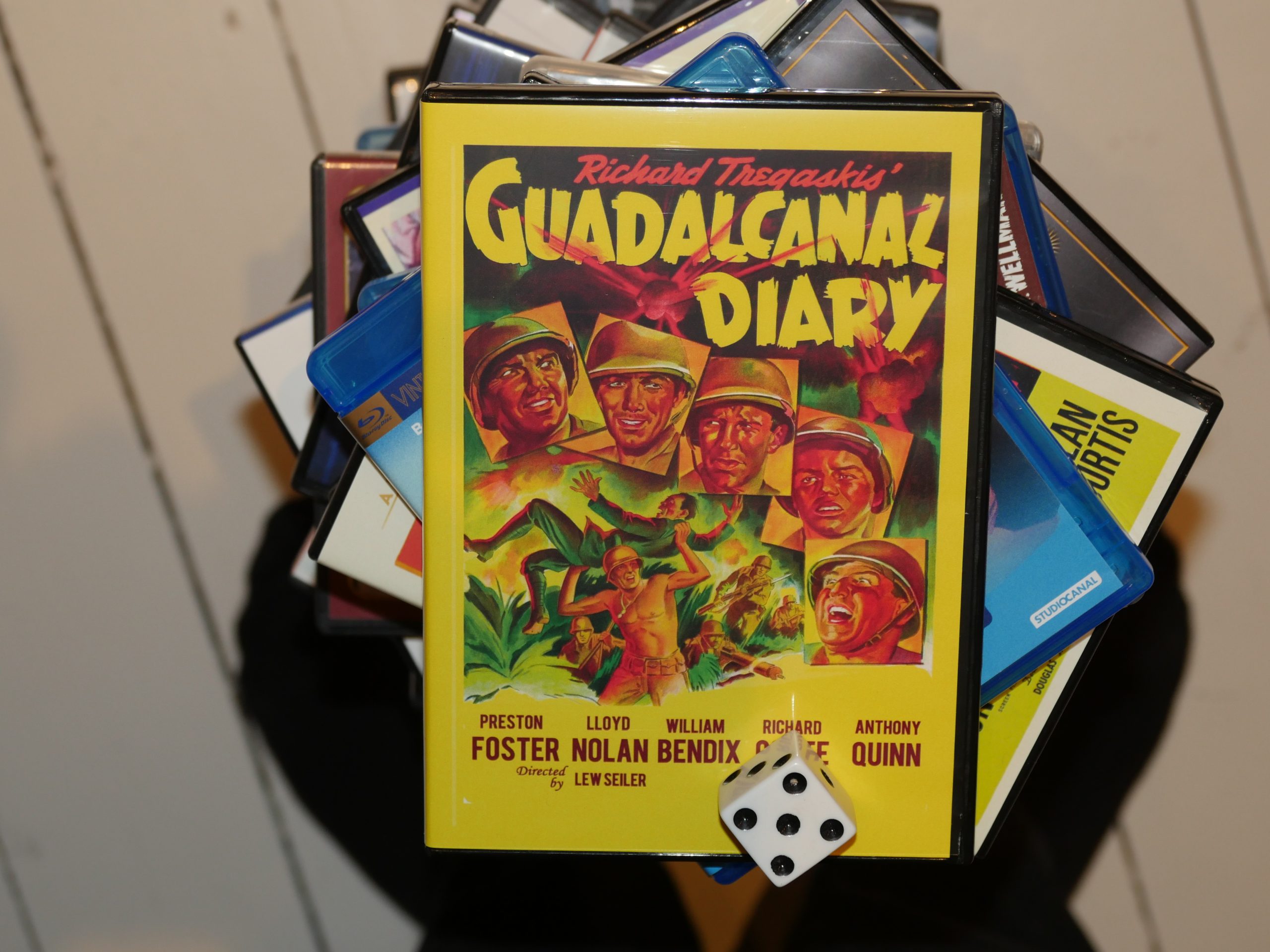 Guadalcanal Diary. Lewis Seiler. 1943.
Popular movies in October 1943 according to IMDB:
This blog post is part of the Decade series.