I still haven't read the 4AD biography (any day now), but I was reminded about my plan from, like, 20 years ago to make a Vaughan Oliver wall.  That is, nail a lot of 4AD sleeves designed by Vaughan Oliver (and Chris Bigg (aka 23 Envelope/v23)) to a wall and behold the beauty.
I didn't do that then, because I wasn't a teenager any more, but now I'm a teenager again (mentally), so let's go.
First carefully plan the layout…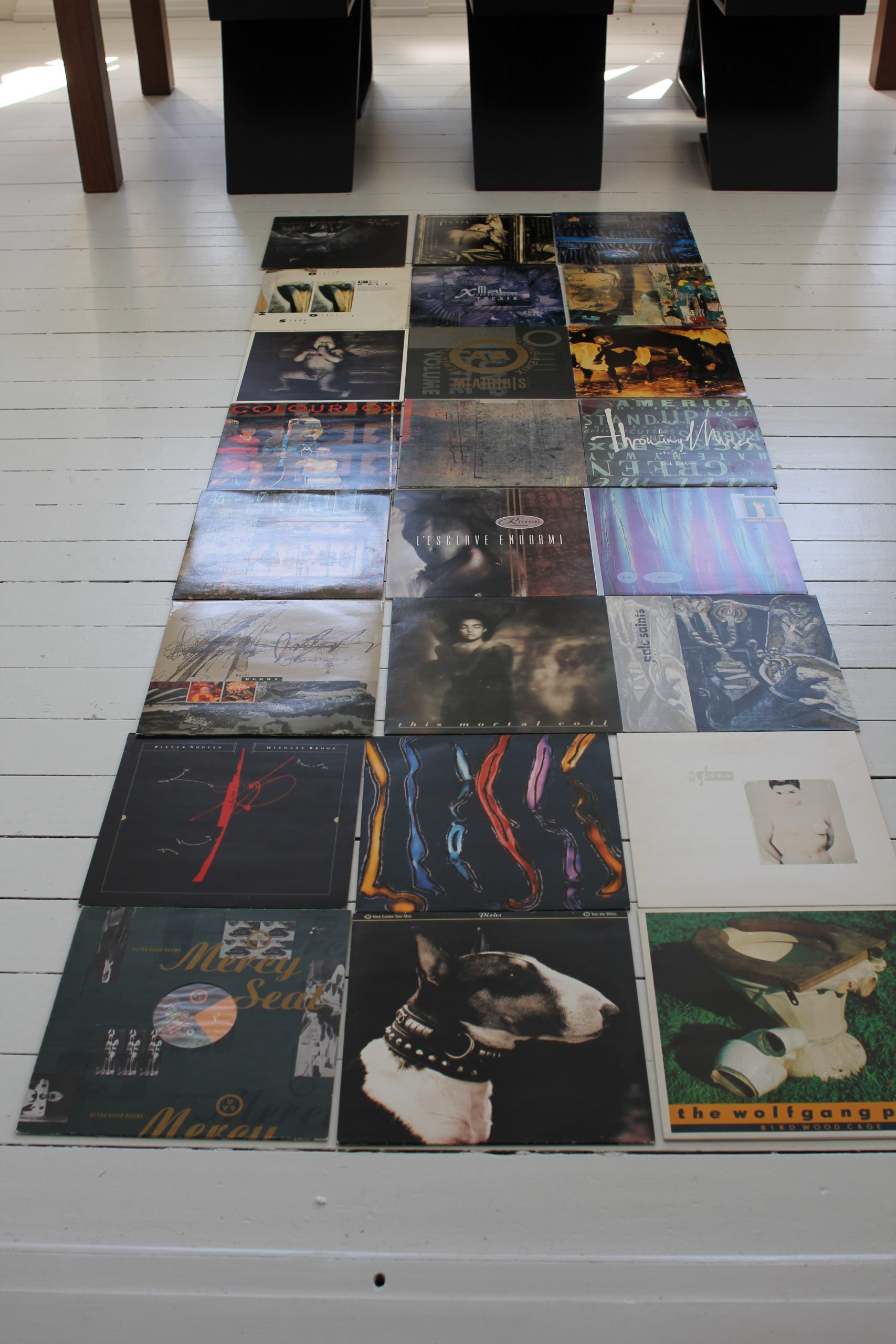 Experiment with different nails.  These were too coarse.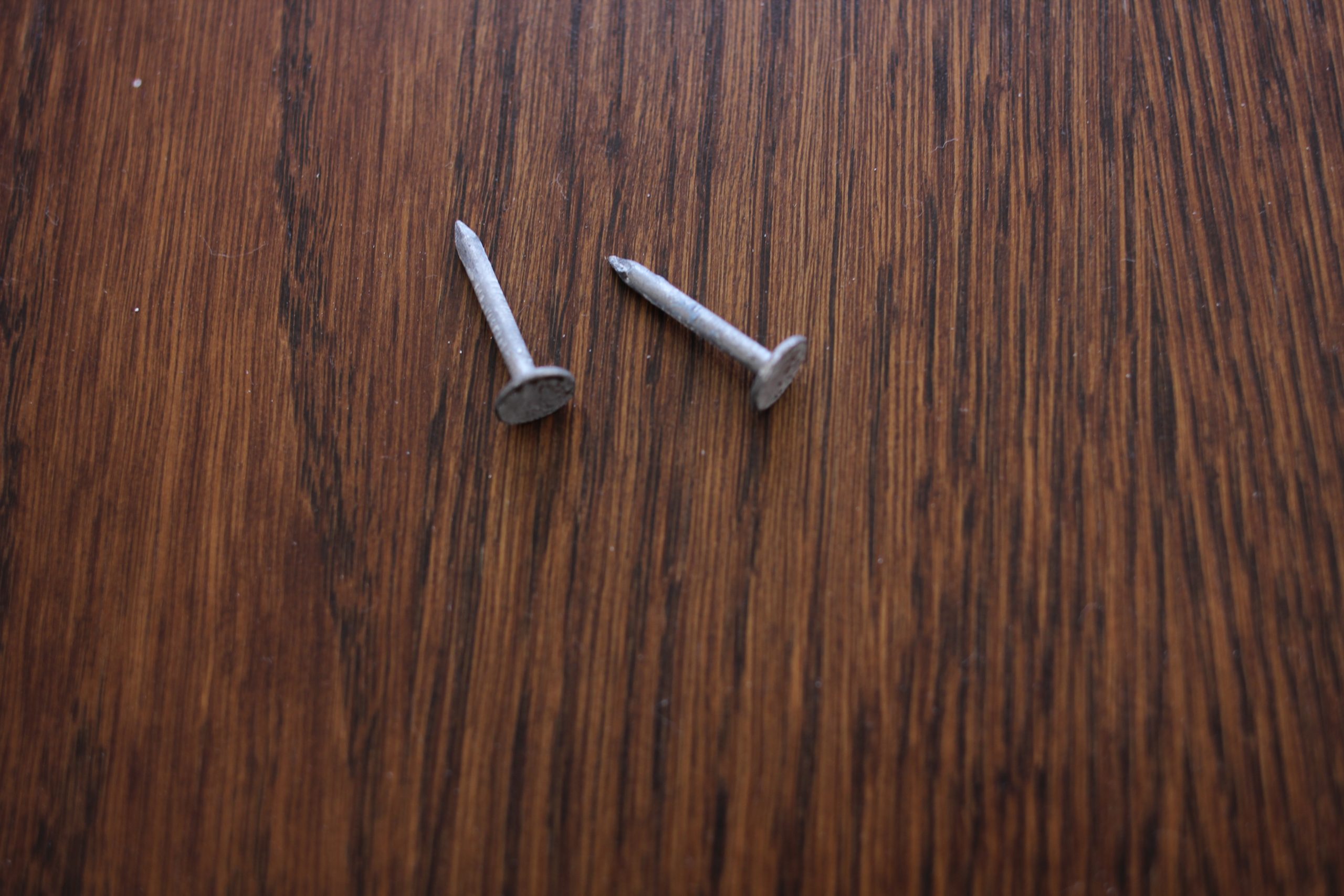 Nice small black ones.  And I'm not nailing anything through the sleeves.  Too much of a nerd for that.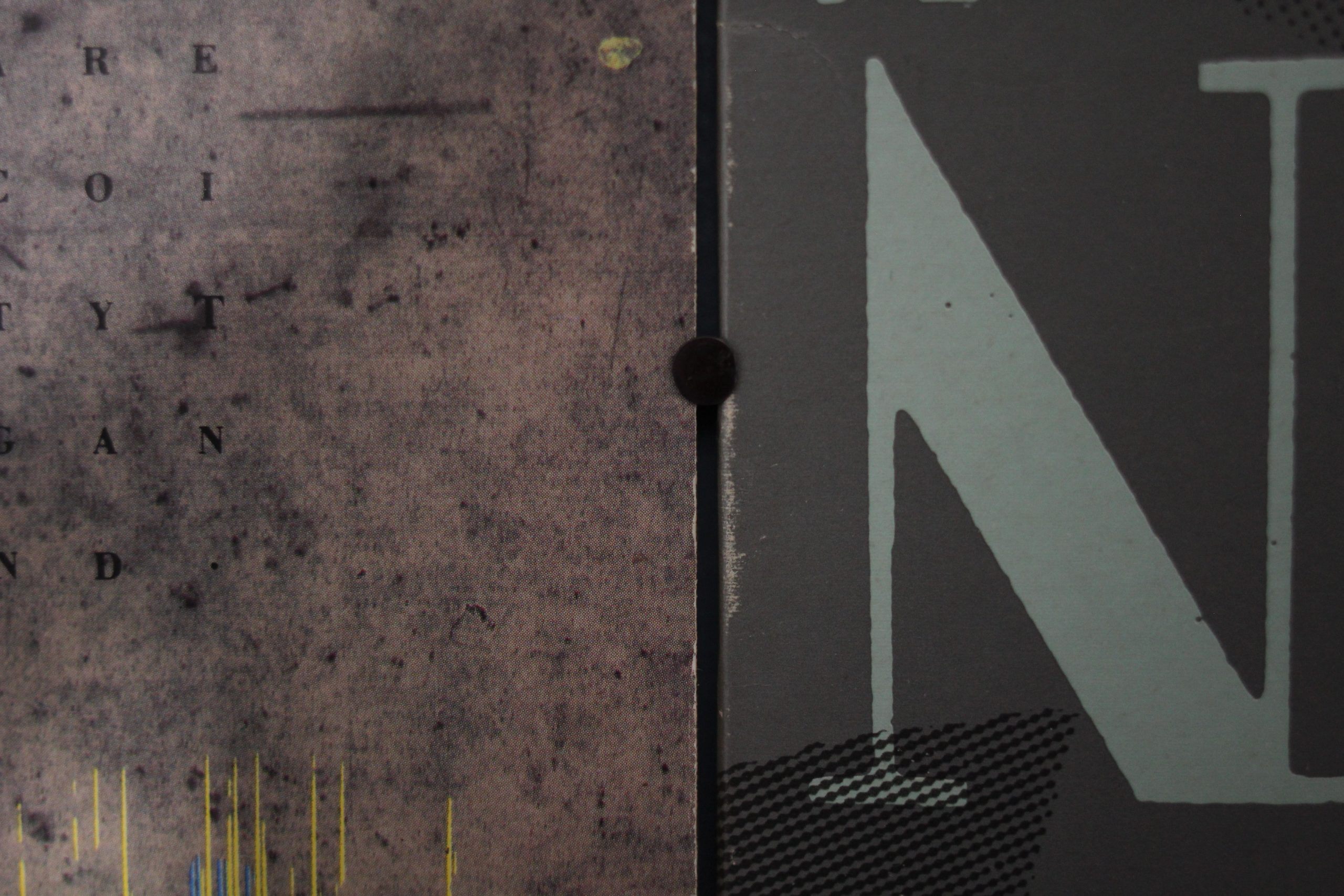 Done!  (Sorry, neighbour, who had to listen to me nail (* 24 4) nails on a Saturday afternoon…)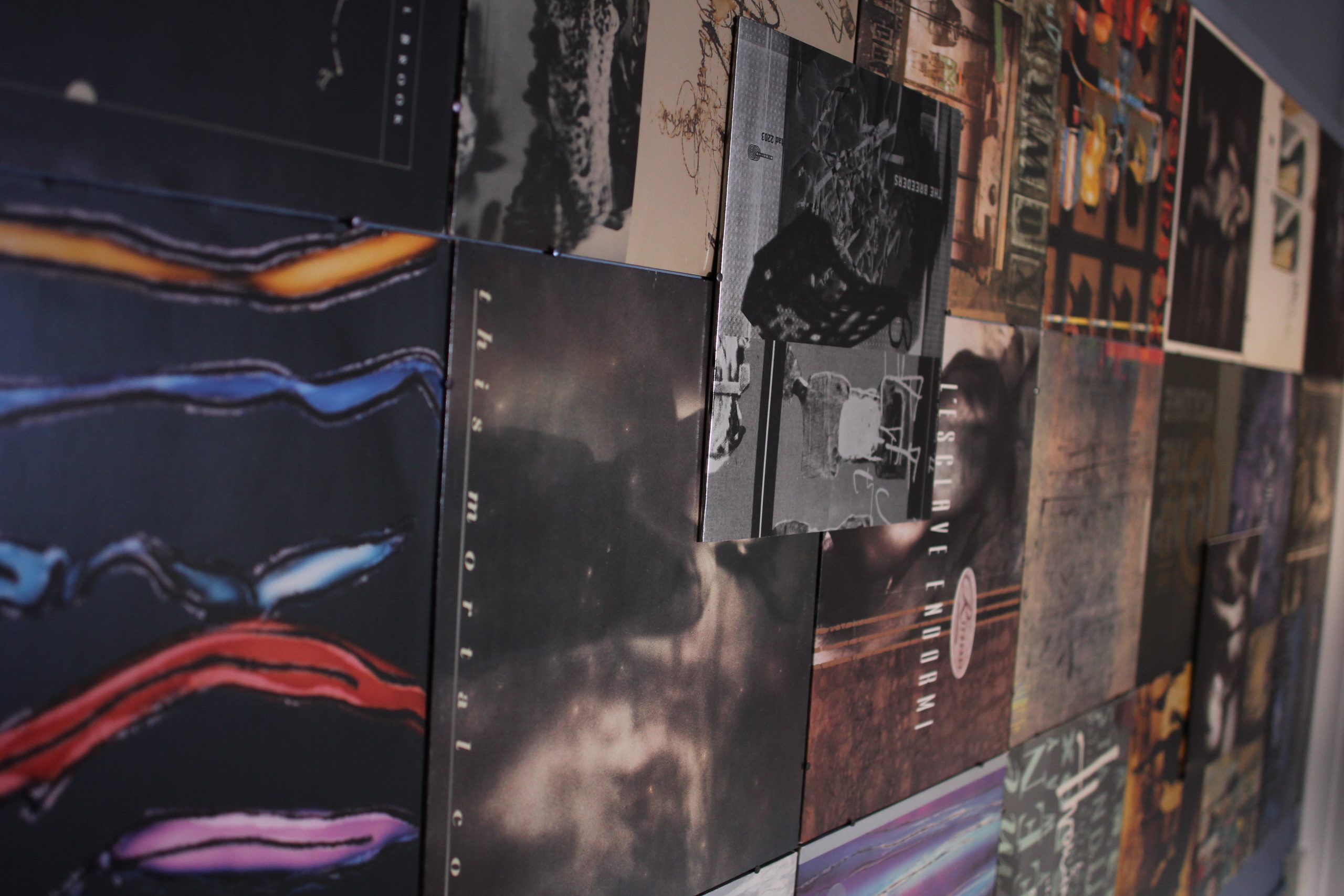 So…  er…  uhm…  ok, I can pick the sleeves down when I grow tired of it.  Or perhaps it just needs more sleeves?  I dunno.