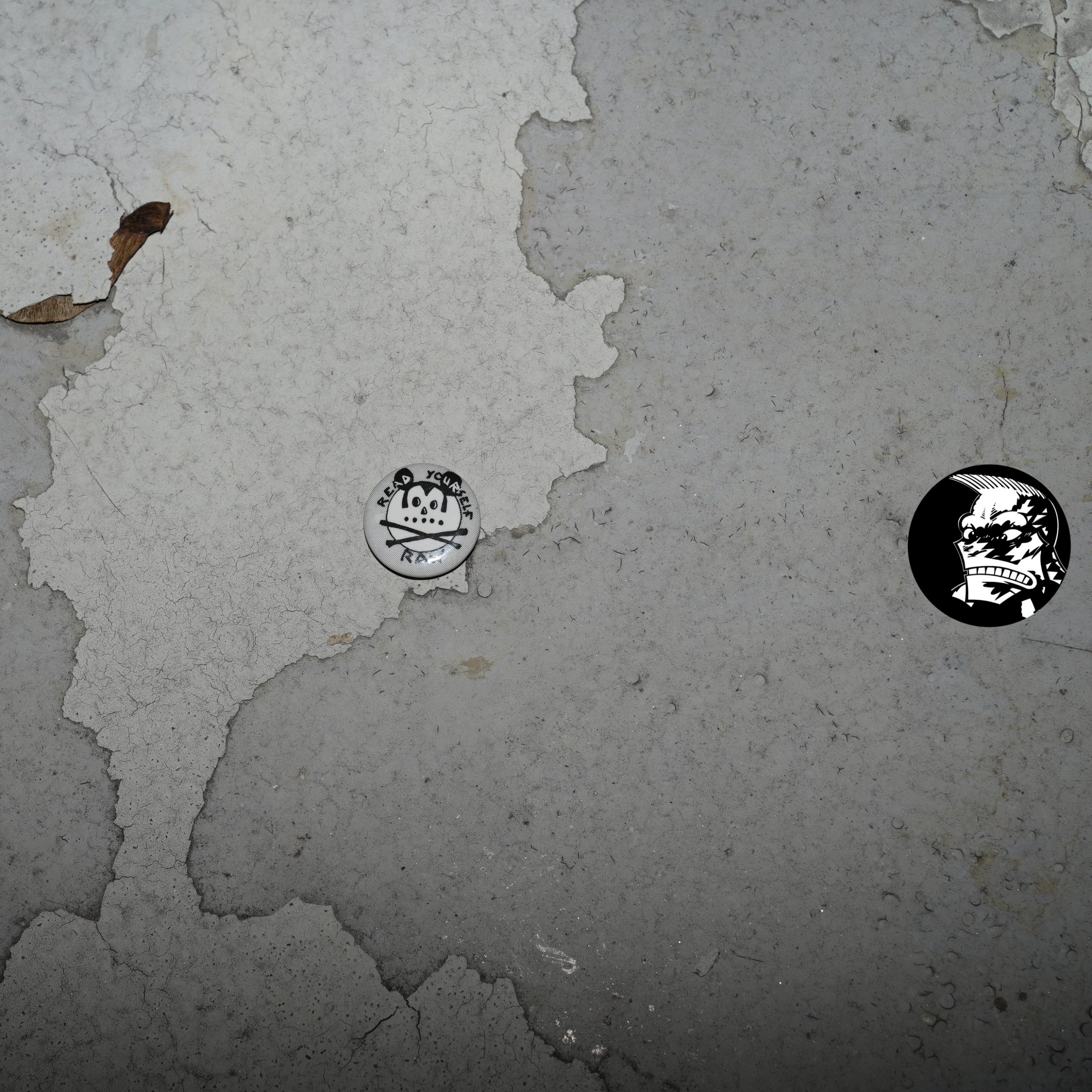 Read Yourself Raw pin by Art Spiegelman/Françoise Mouly around 1980.
I had this pin as a teenager, and used to wear it on my jacket from time to time, to the great puzzlement of, well, everybody. But I lost it!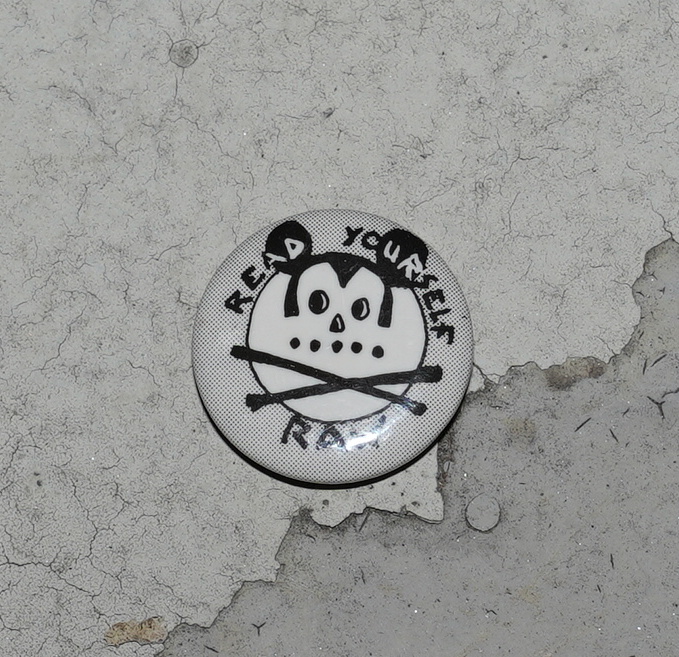 I found it on ebay they other day, so I just had to get one now. I was the only bidder. Mua ha ha. Preciouses.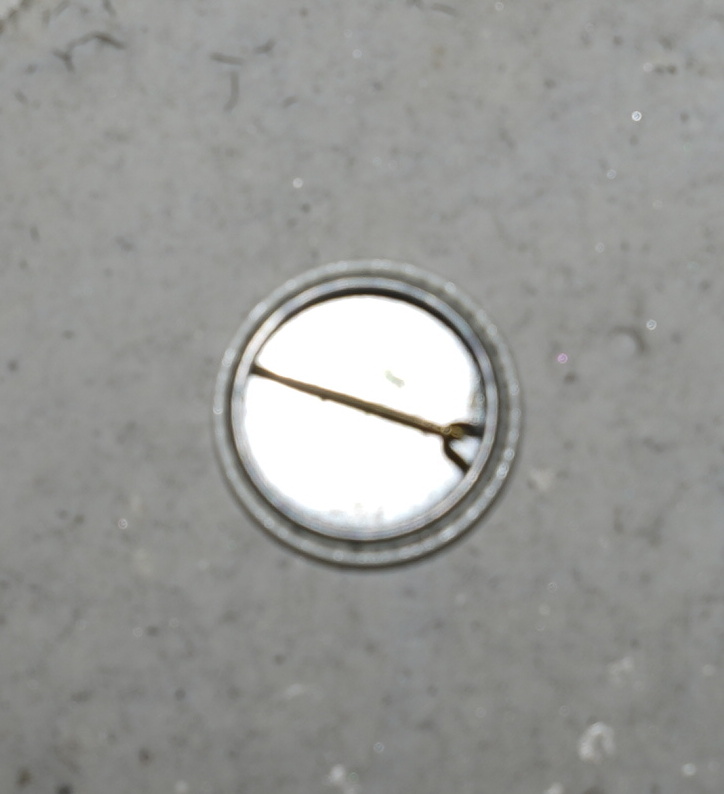 The back is very standard.
This blog post is part of the Punk Comix series.