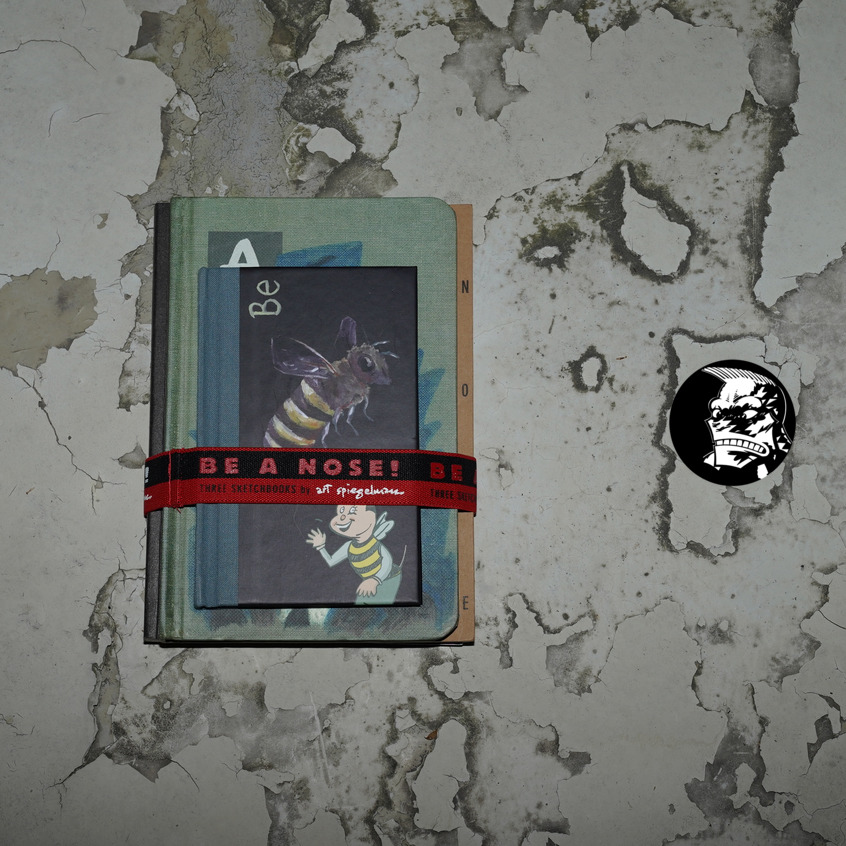 Be a Nose! by Art Spiegelman (102x158mm, 136×211, 153x210mm)
This is a set of three small books (and a pamphlet) held together by a stretchy band. This is published by McSweeney's, and they love to play with book formats. I'm really intrigued, and I'm surprised I didn't know that this existed. For a few years, I bought absolutely everything McSweeney's published, but then I kinda forgot to. But… I think this was in the middle of my McSweeney's phase? Hm. Weird. In any case, I bought it last week.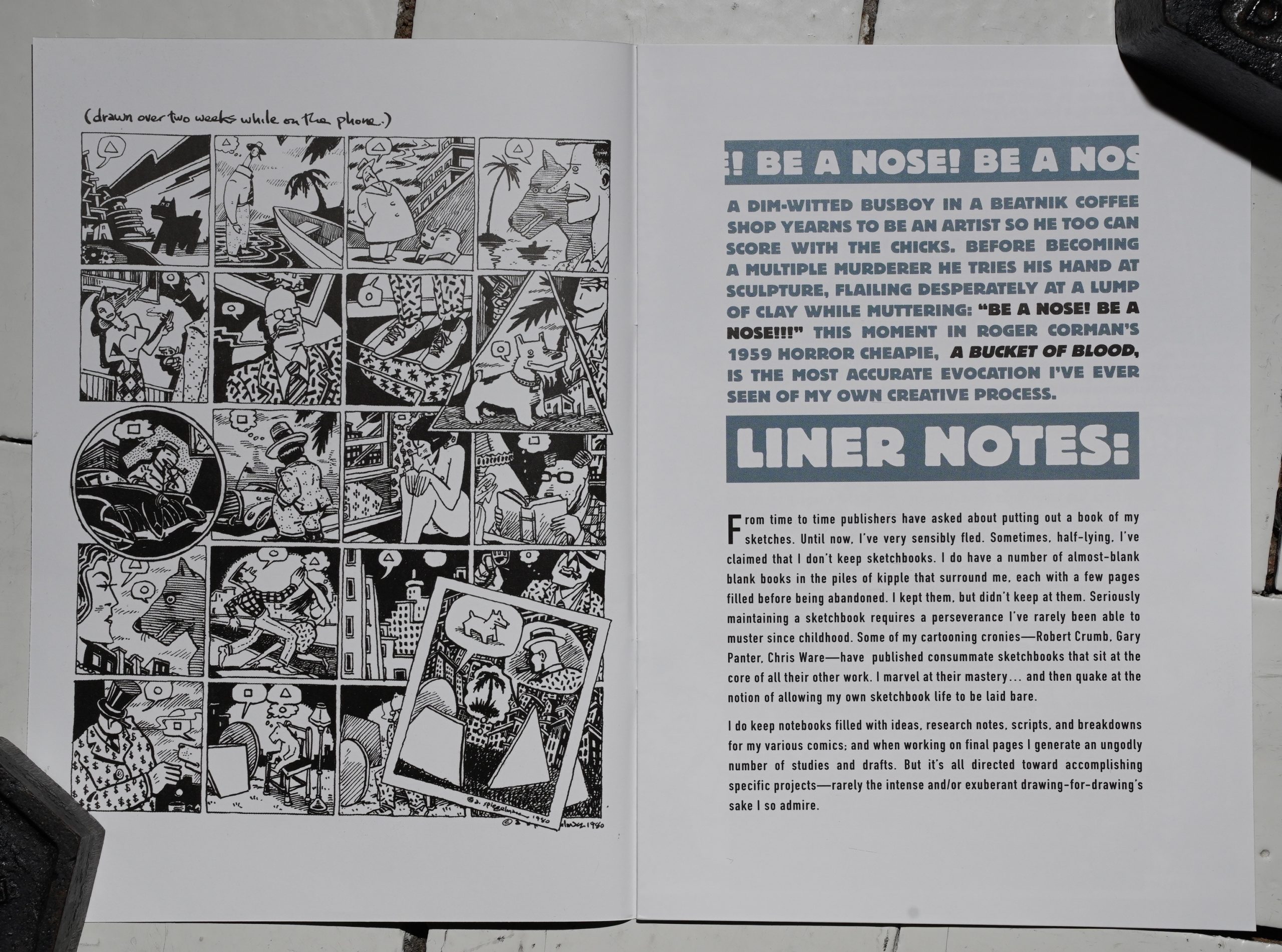 There's a pamphlet included that explains what the other three books are: They're not exactly facsimiles of three of Spiegelman's sketchbooks, but they're pretty close. He says he usually abandons his sketchbooks because he gets discouraged, but these three are ones that he carried through with (more or less).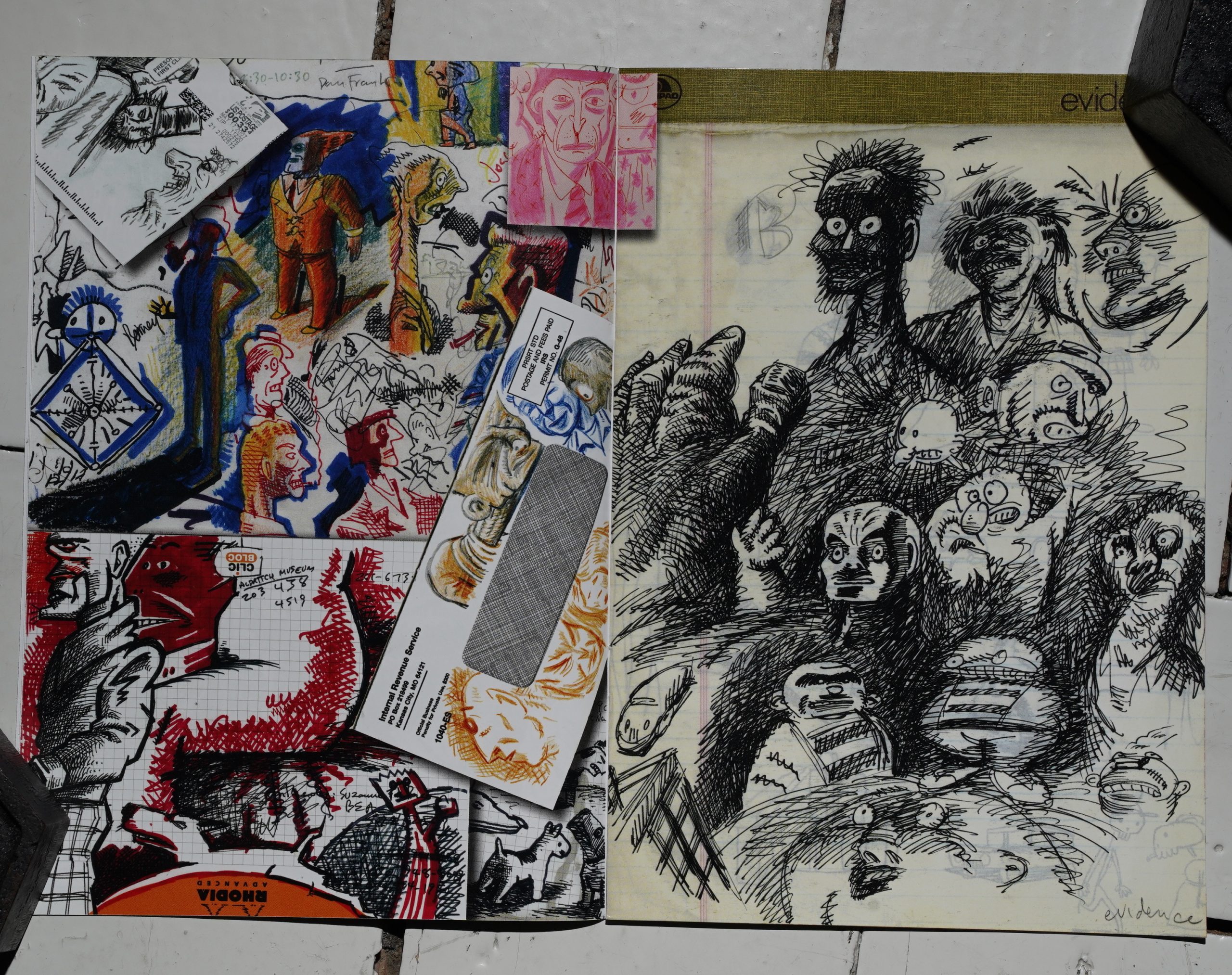 We also get a couple of pages of random talking-on-the-phone doodles in the pamphlet.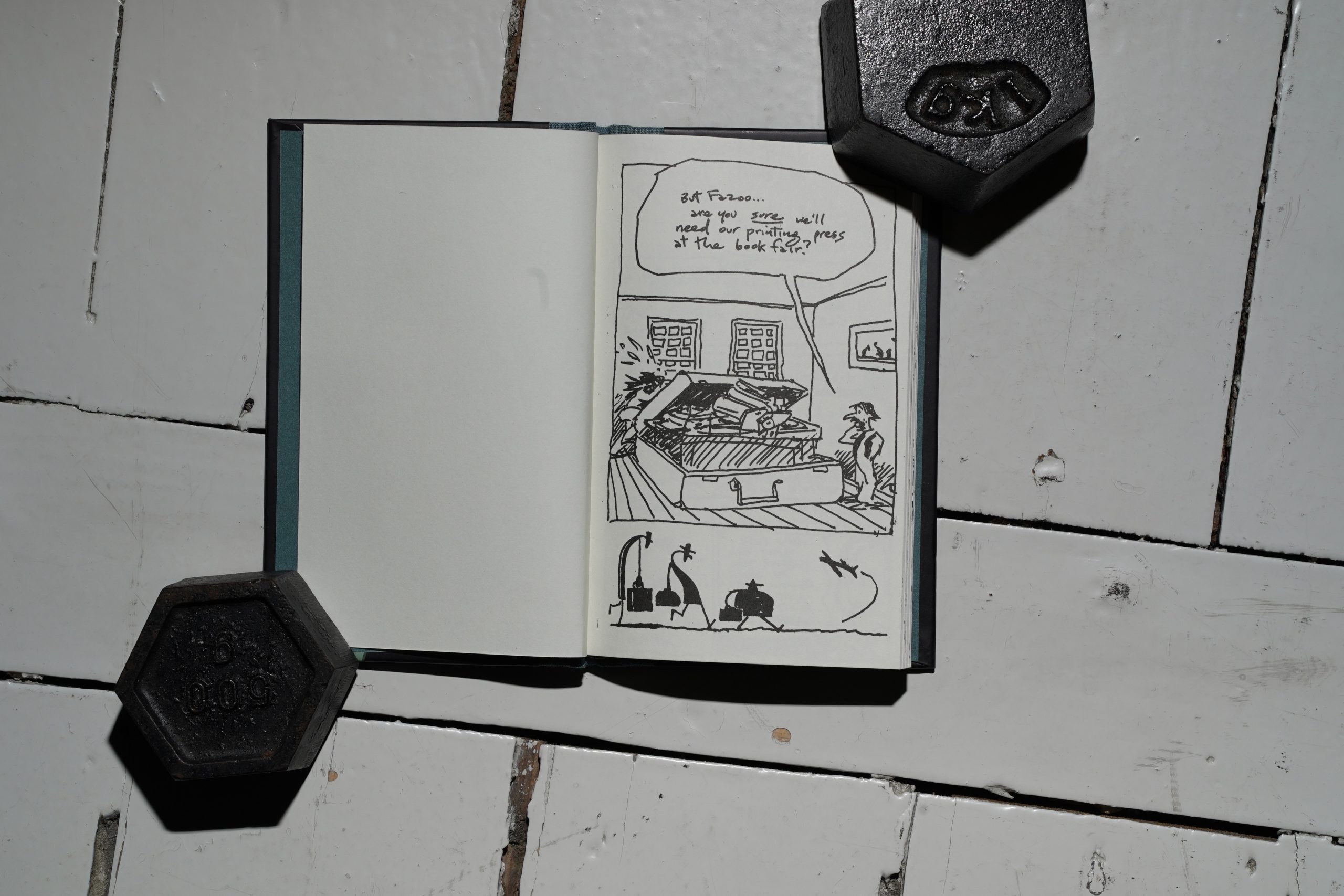 Onto the first sketchbook — it's from 1979, and is the smallest one of the bunch.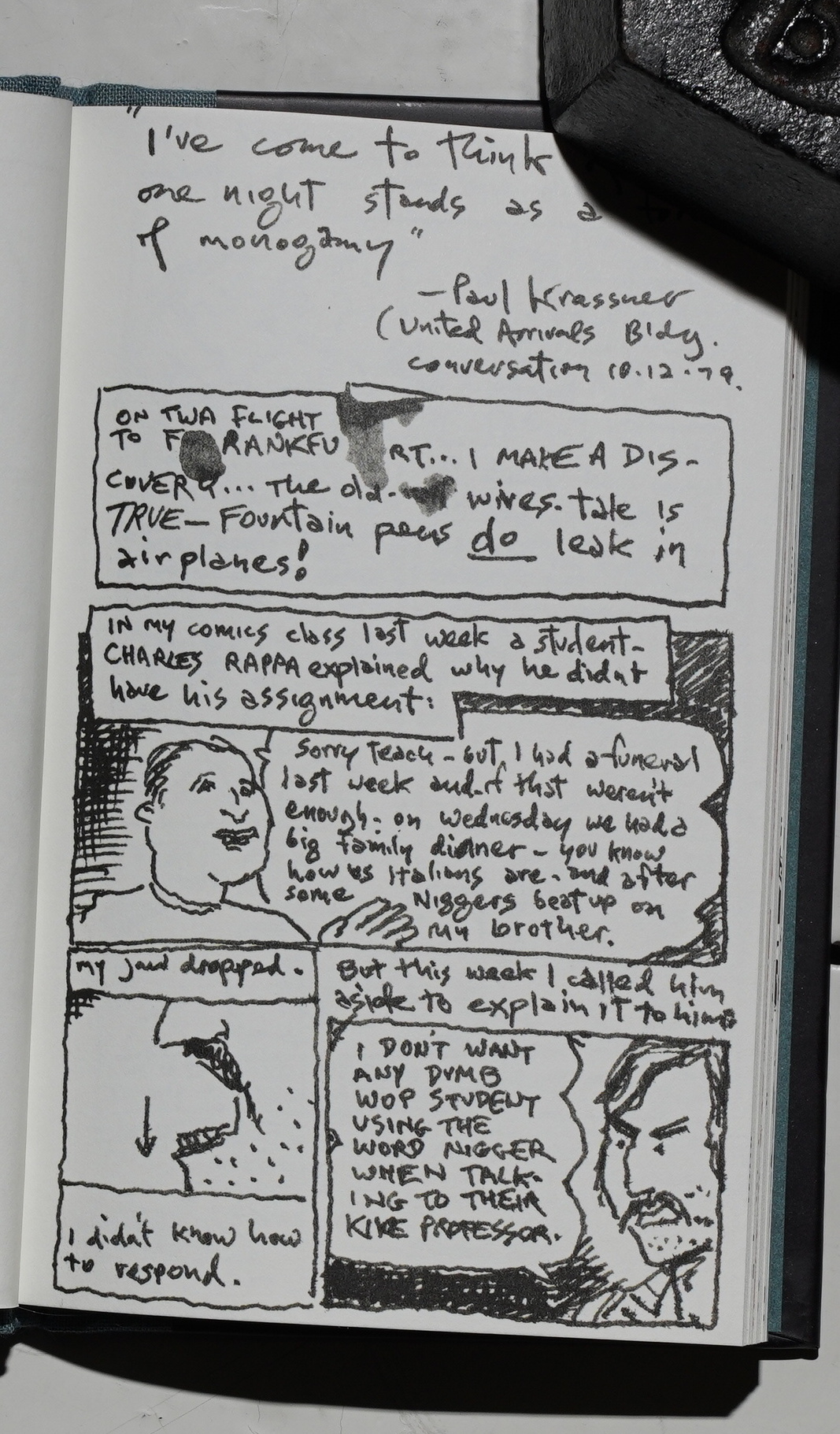 It's also the one that has most comics-like pages, I guess.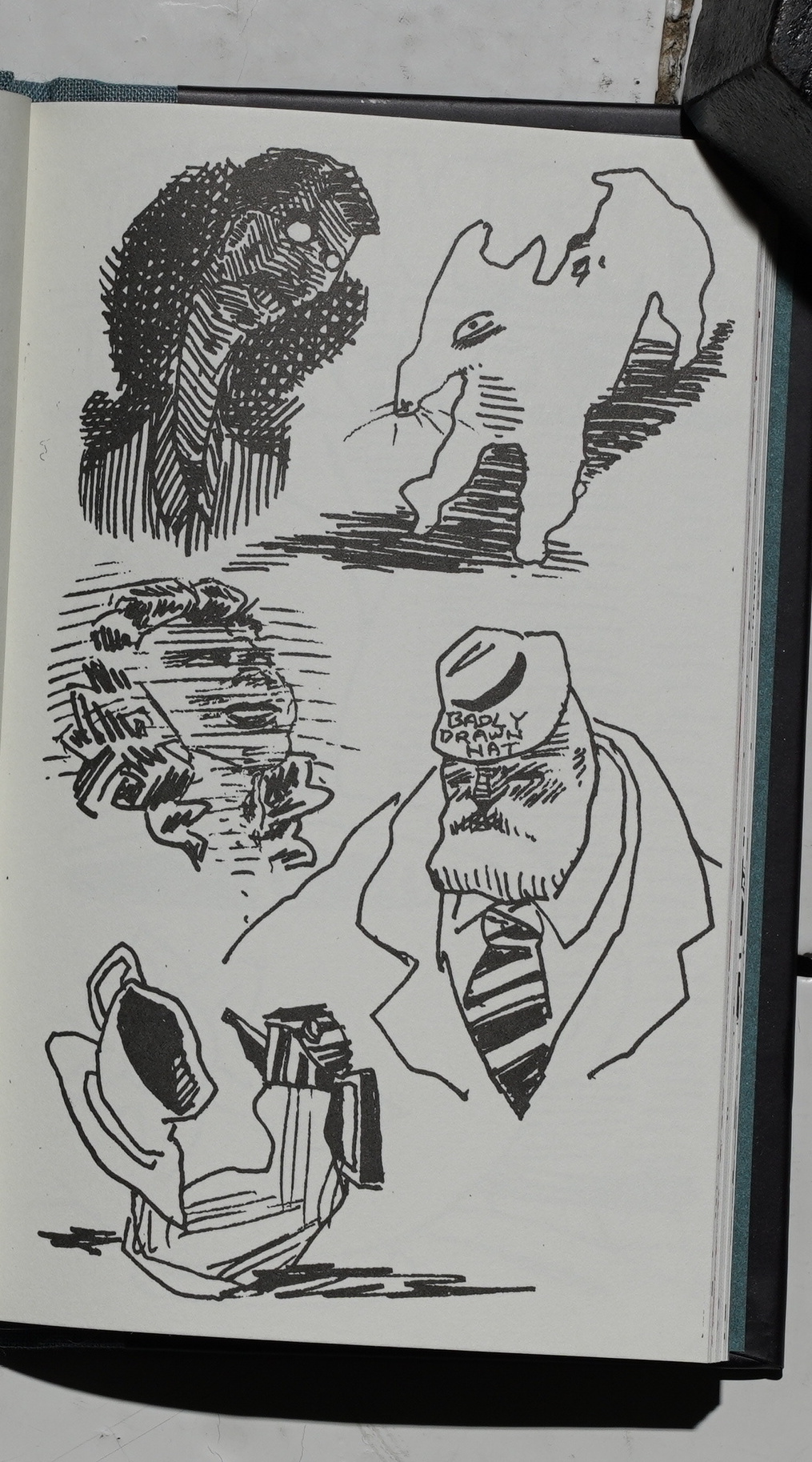 But also just a bunch of random stuff.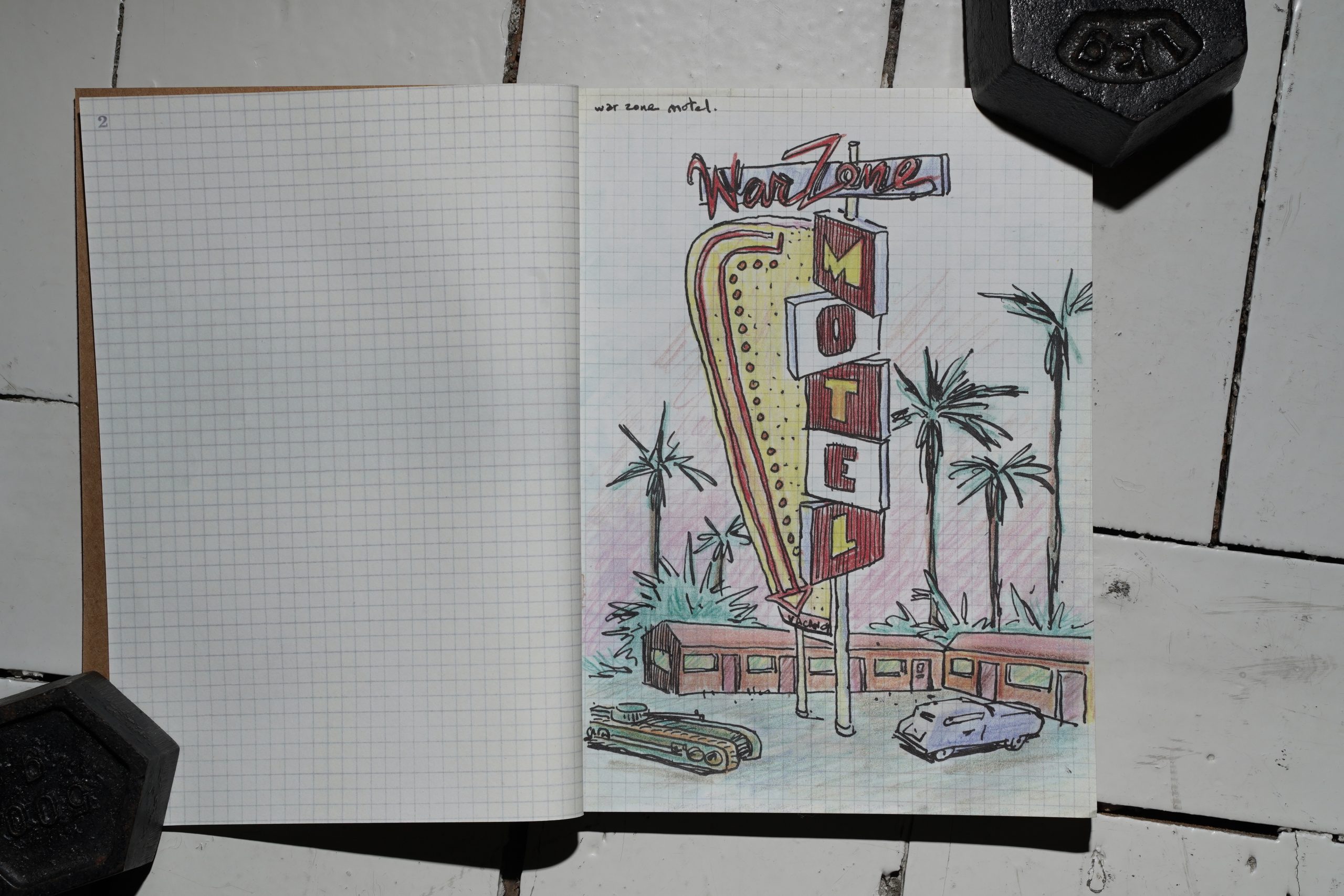 The second book is the real treasure here: It's from 1983, which is pretty much Peak Raw Era. This was right before they published the sixth issue of Raw (Possibly The Best Comic Book Ever Published), and Spiegelman and Mouly were hanging out in New York with a bunch of other artists.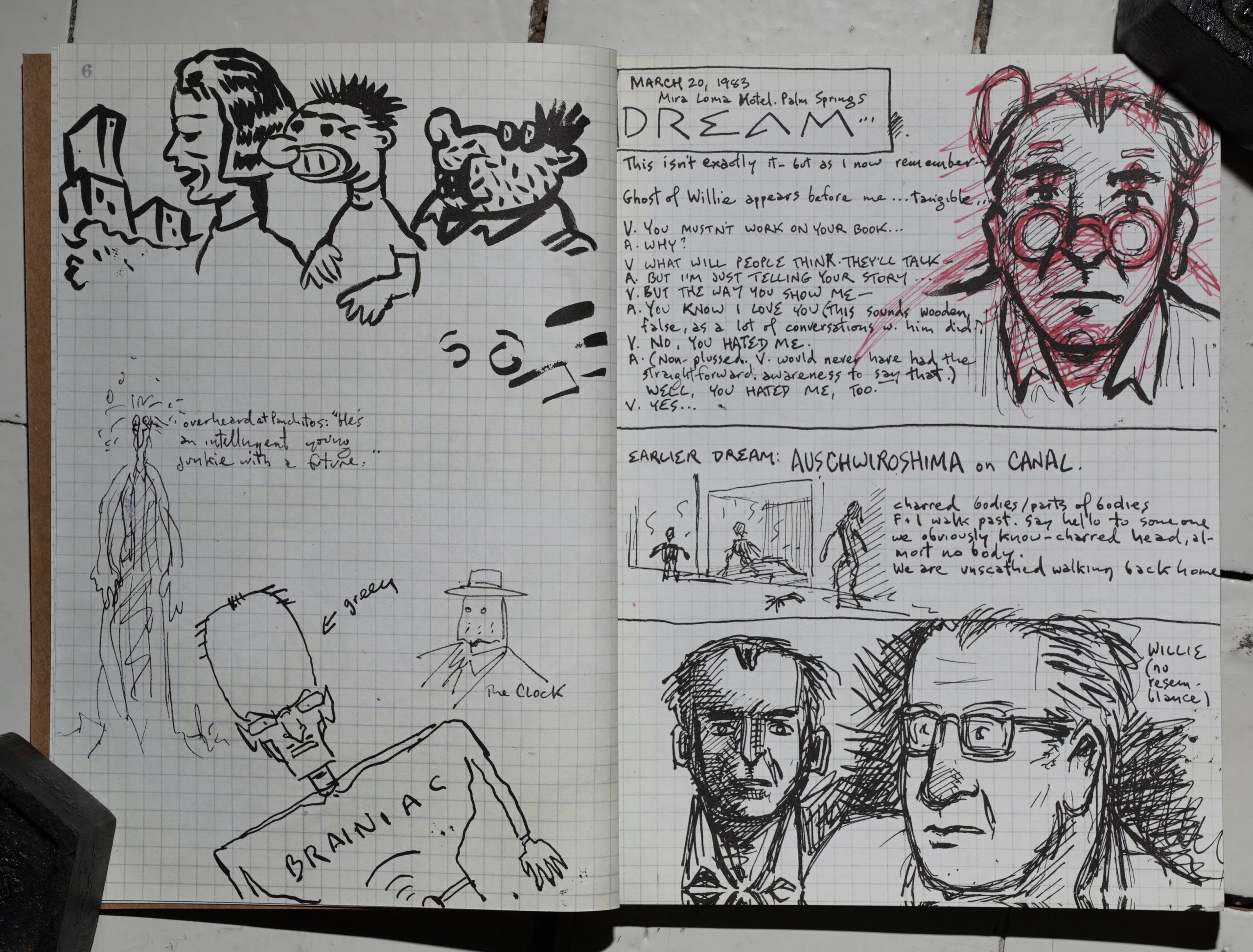 This is also before the first Maus volume was published, so Spiegelman wasn't Officially A Genius yet, and these pages are really interesting.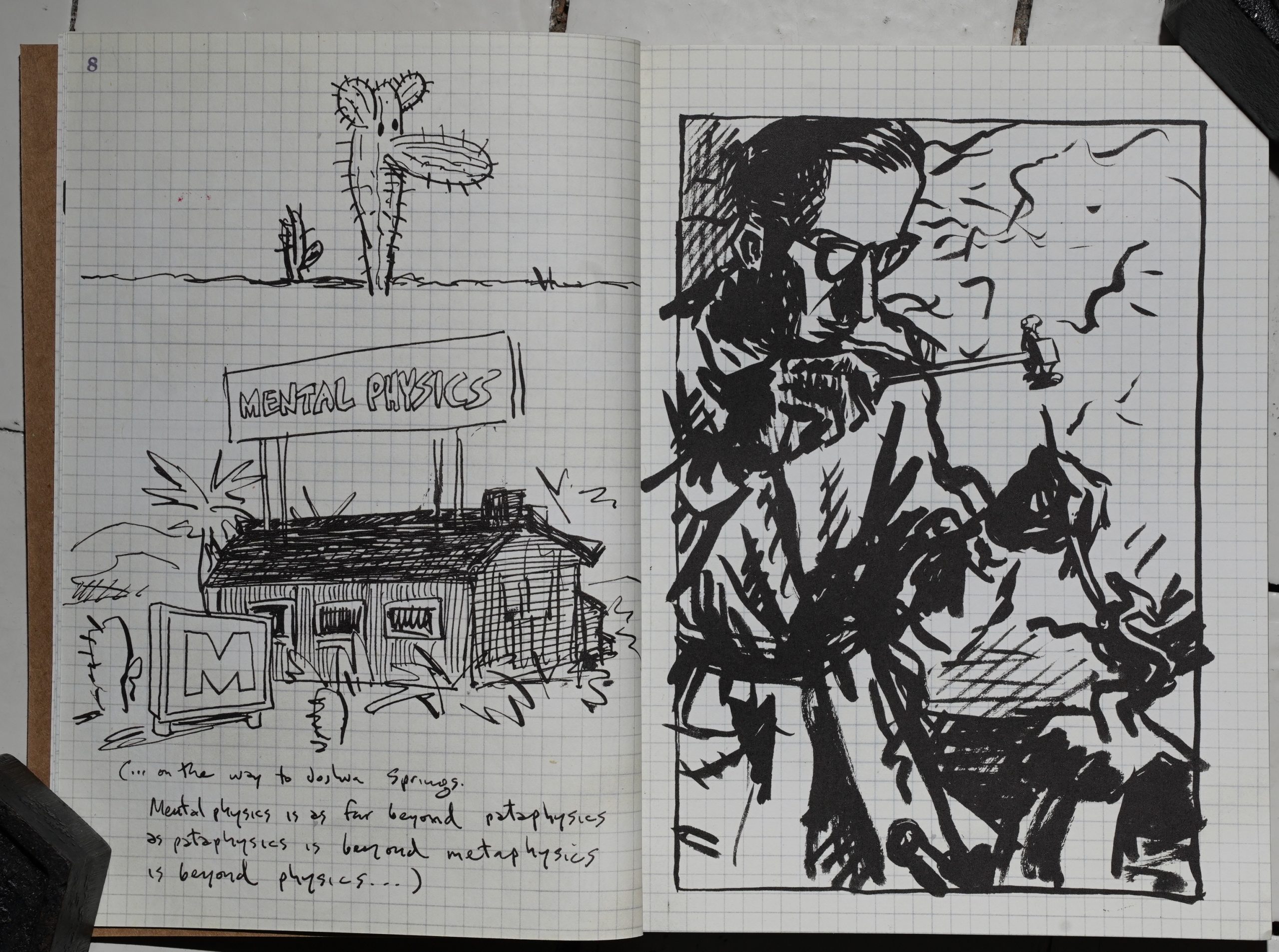 Just all sorts of random, but interesting stuff.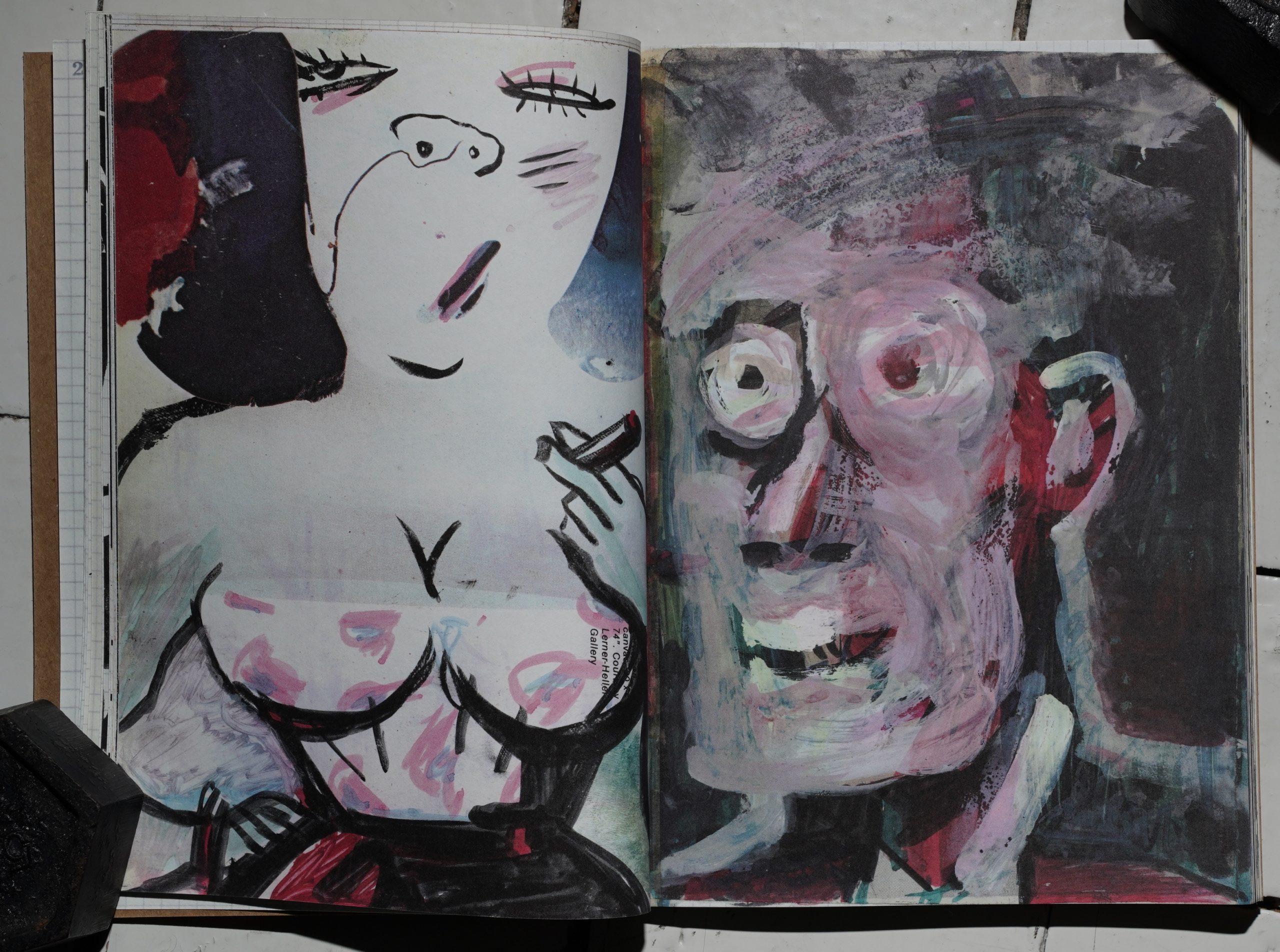 Even paintings.
Spiegelman was thinking about the design to the seventh Raw issue, the Torn-Again Graphix one, and two of the pages here are also torn. Did McSweeney's arrange a page-tearing party, like Spiegelman and Mouly did with Raw? Or did McSweeney's get the printer to tear the pages?
It's pretty nifty.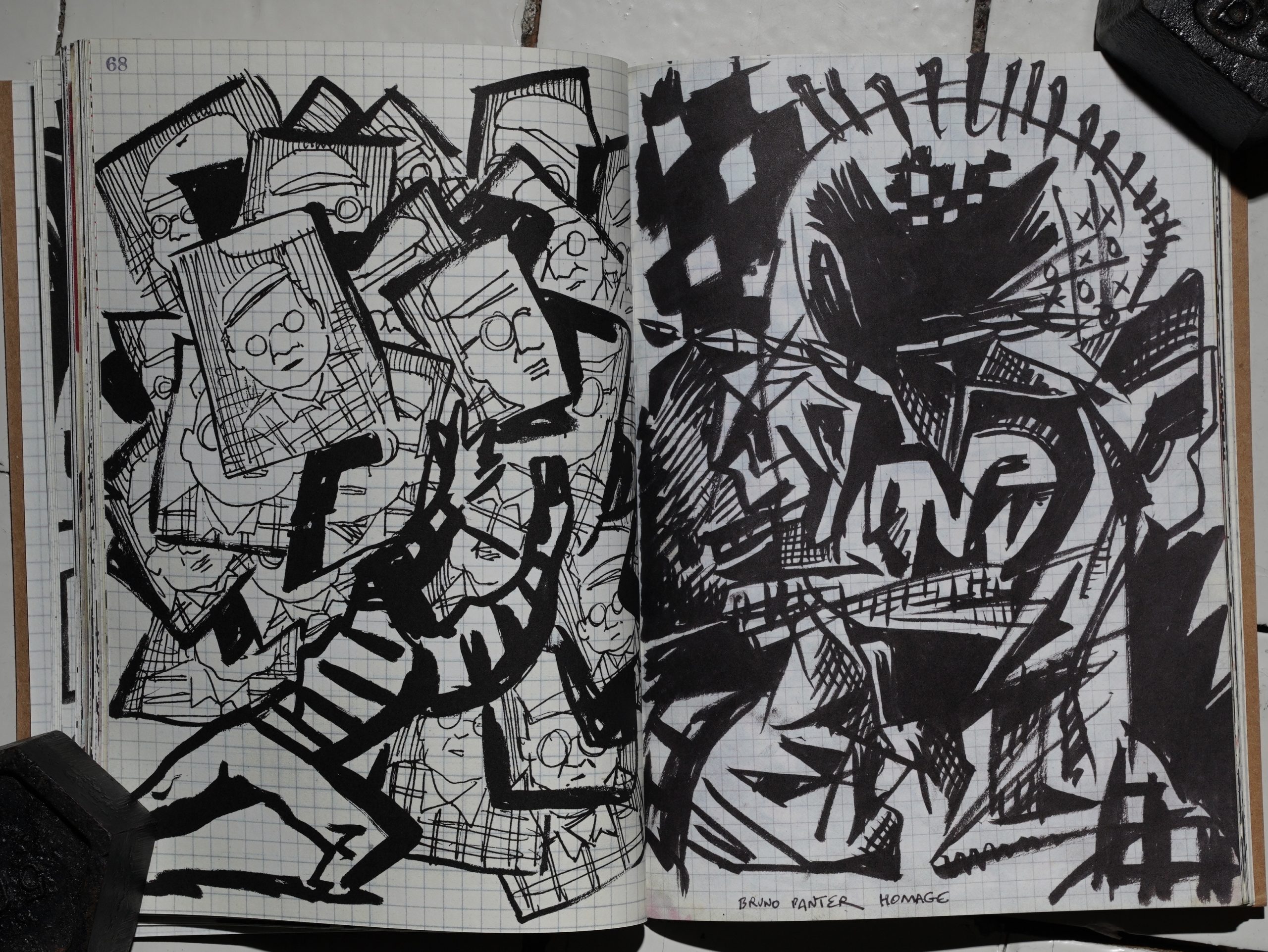 Spiegelman's experimenting with so many different things here… It's just a very fascinating look at what he was doing at the time.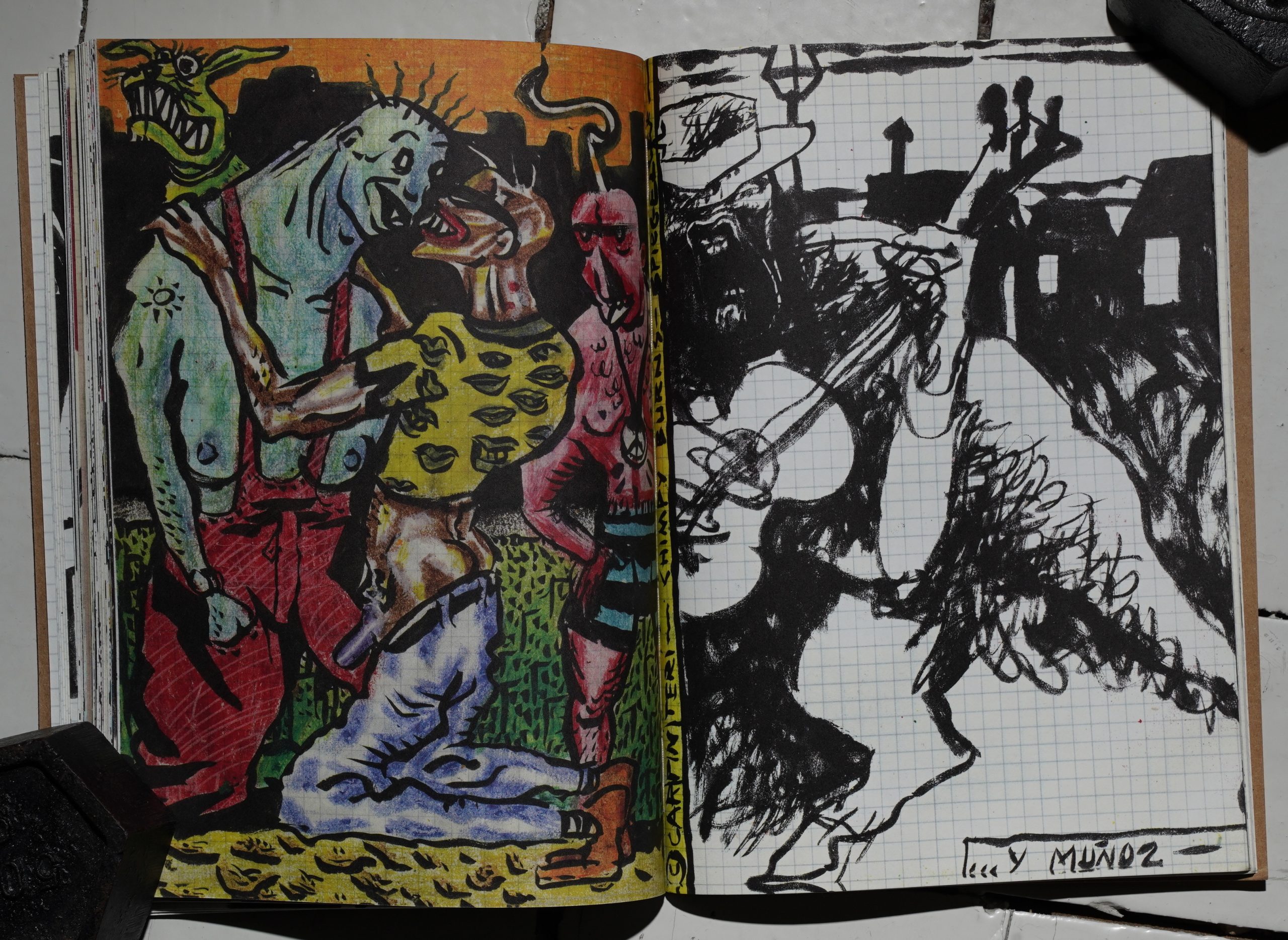 Spiegelman then gets a lot of other people to drawn in the book, and here we have Giorgio Carpenteri and Jose Muñoz…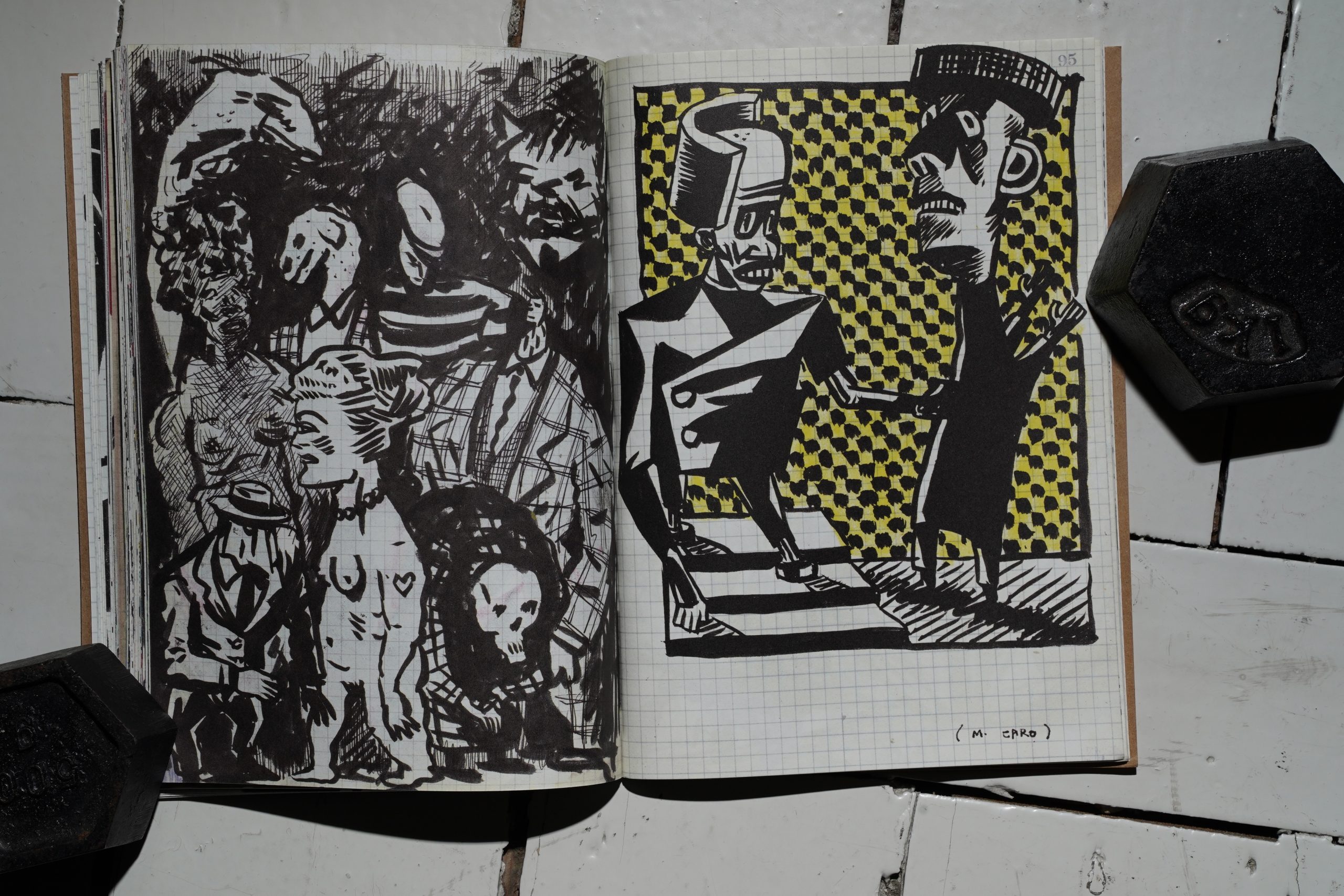 And here's Caro on the right-hand page. Spiegelman abandoned the sketchbook afterwards, having lost steam.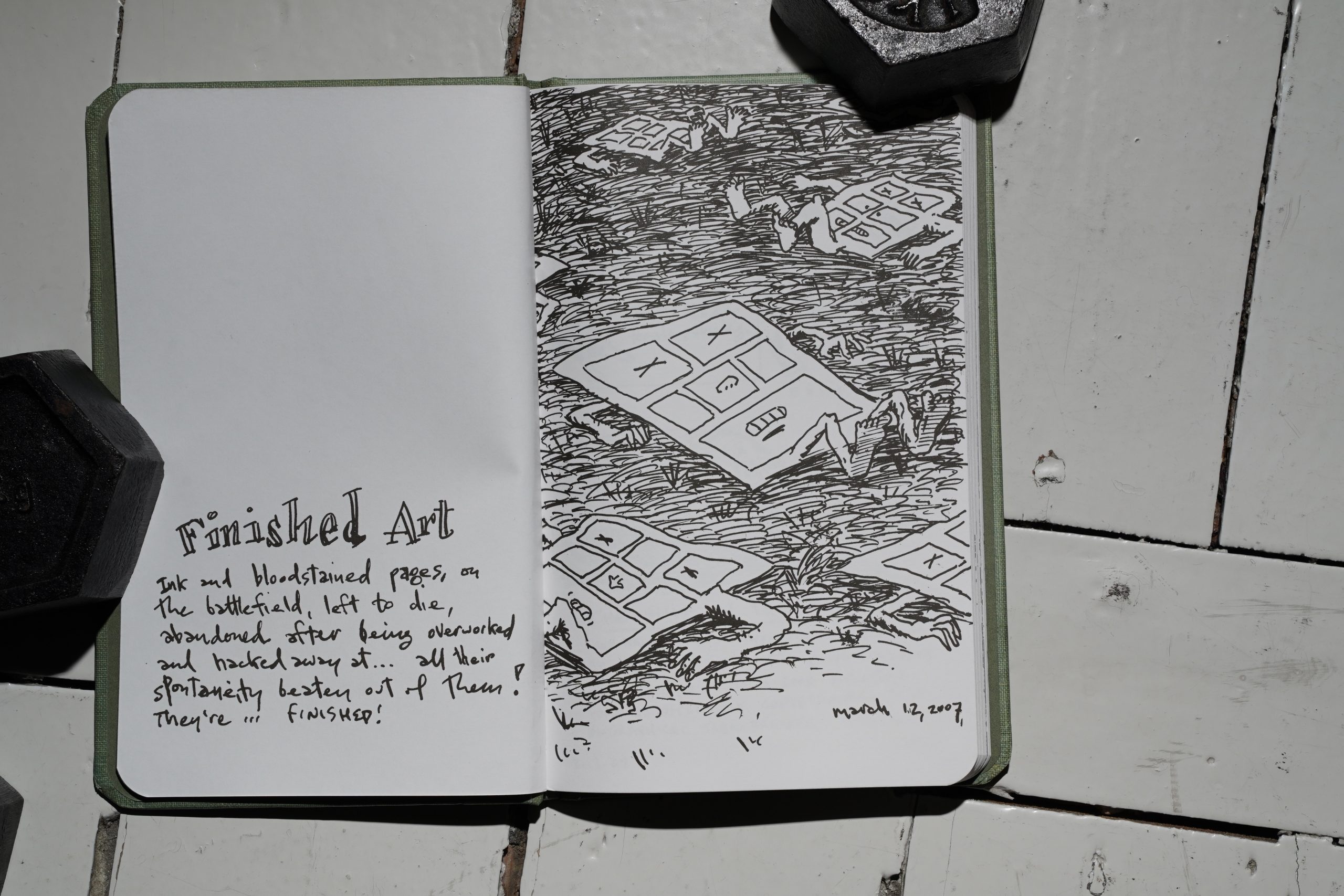 The final sketchbook is from 2007, and reads like it was meant to be published.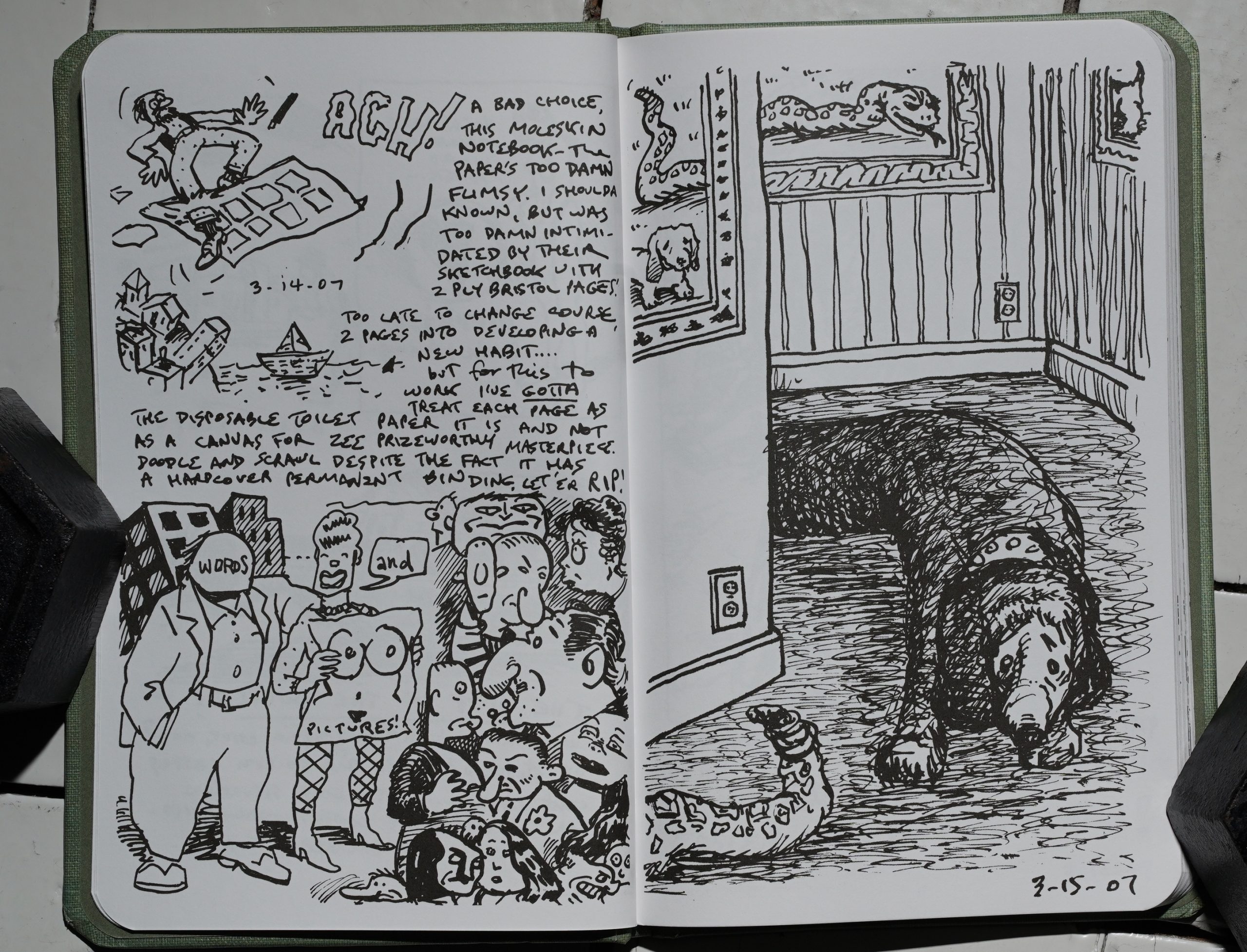 That is, it's chatty and self-conscious, and er not really that interesting.
I mean, in comparison to the 1983 book.
There aren't that many reviews of it on the web:
As a whole, Be A Nose is a highly enjoyable portrait of Spiegelman's mind laid bare, and a valuable demonstration of how artists explore and develop techniques and ideas.
Be A Nose is a welcome look into the mind of one of the foremost comic creators. And, like everything McSweeney's publishes, it's a gorgeous package. It's hard to recommend it enough.
Uhm:
McSweeney's lovingly reproduced Spiegelman's scribblings, "warts and all." The 1983 sketchbook, for example, is printed not on heavy duty paper stock but on graph paper. And it contains actual torn pages, not to mention full color illustrations. I'm not sure I've seen anything like it.
I think he misunderstood — it's not printed on graph paper. It's just a reproduction of a graph paper sketchbook.
Rob Clough's Top 50 from 2009:
20. Be A Nose!, by Art Spiegelman (McSweeney's). Spiegelman's sketchbooks from three separate years: 1979 (the height of his underground experimentation before Raw), 1983 (Raw at its height and Maus in full bloom) and 2007 (his most recent sketchbook). It's page after page of struggle by an artist with an impeccable eye but whose drafting hands frequently let him down. The title referred to the admonition of a sculptor to a block of granite while chipping away at it: "be a nose! be a nose!", an expression of his own frustration with this process. A bracingly honest look at the creative stumbling blocks and triumphs of one of the most important names in comics.
This blog post is part of the Punk Comix series.