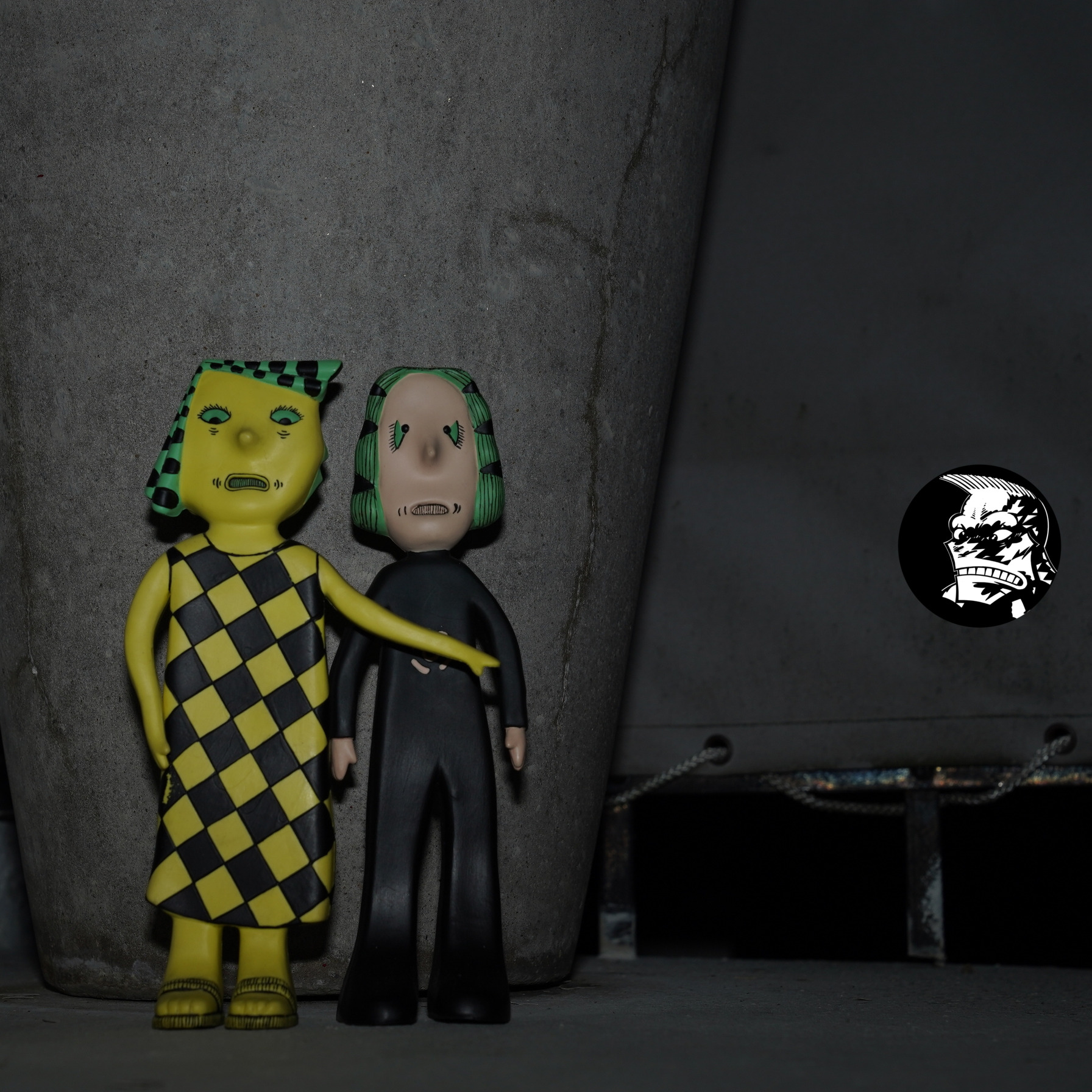 Amy + Jordan figure set published by Dark Horse in 1986 from a design by Mark Beyer.
They're soft and quite poseable — kinda like… silly puttyish, but retaining the shape? Probably lots of phthalates.
I think they're kinda cool — they look so much like Beyer's artwork.
This blog post is part of the Punk Comix series.