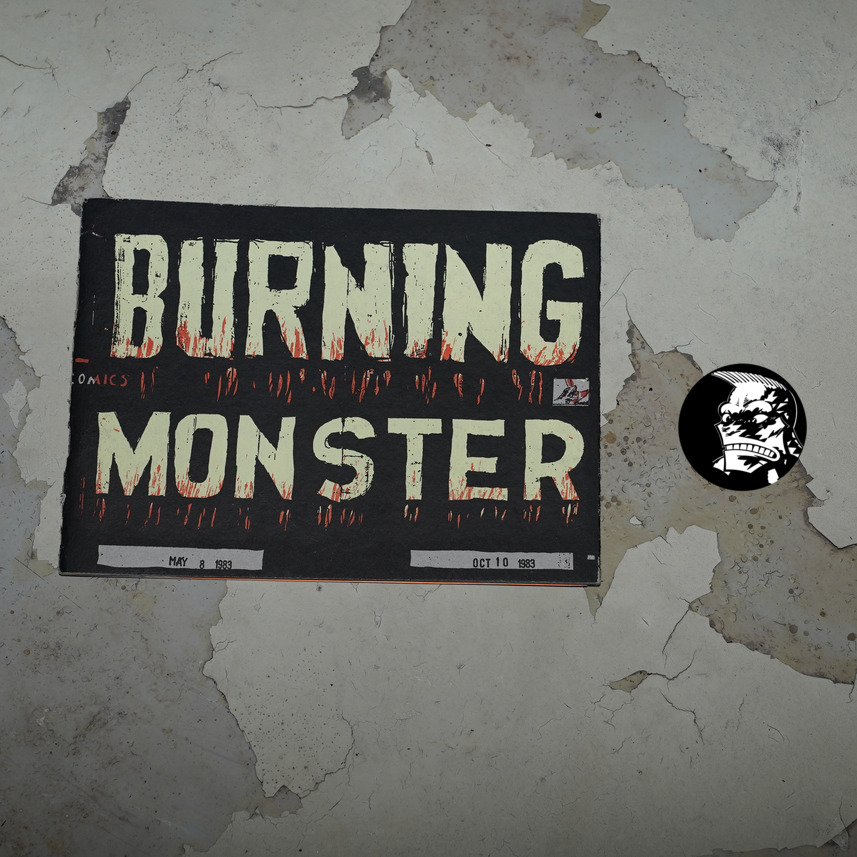 Burning Monster by Gary Panter (216x160mm)
This is a collection of stuff from 1983, but published by Le Dernier Cri in 1998. I think it's all screenprinted? It feels that way, at least.
It's a stylish little book, with fold-in flaps and everything…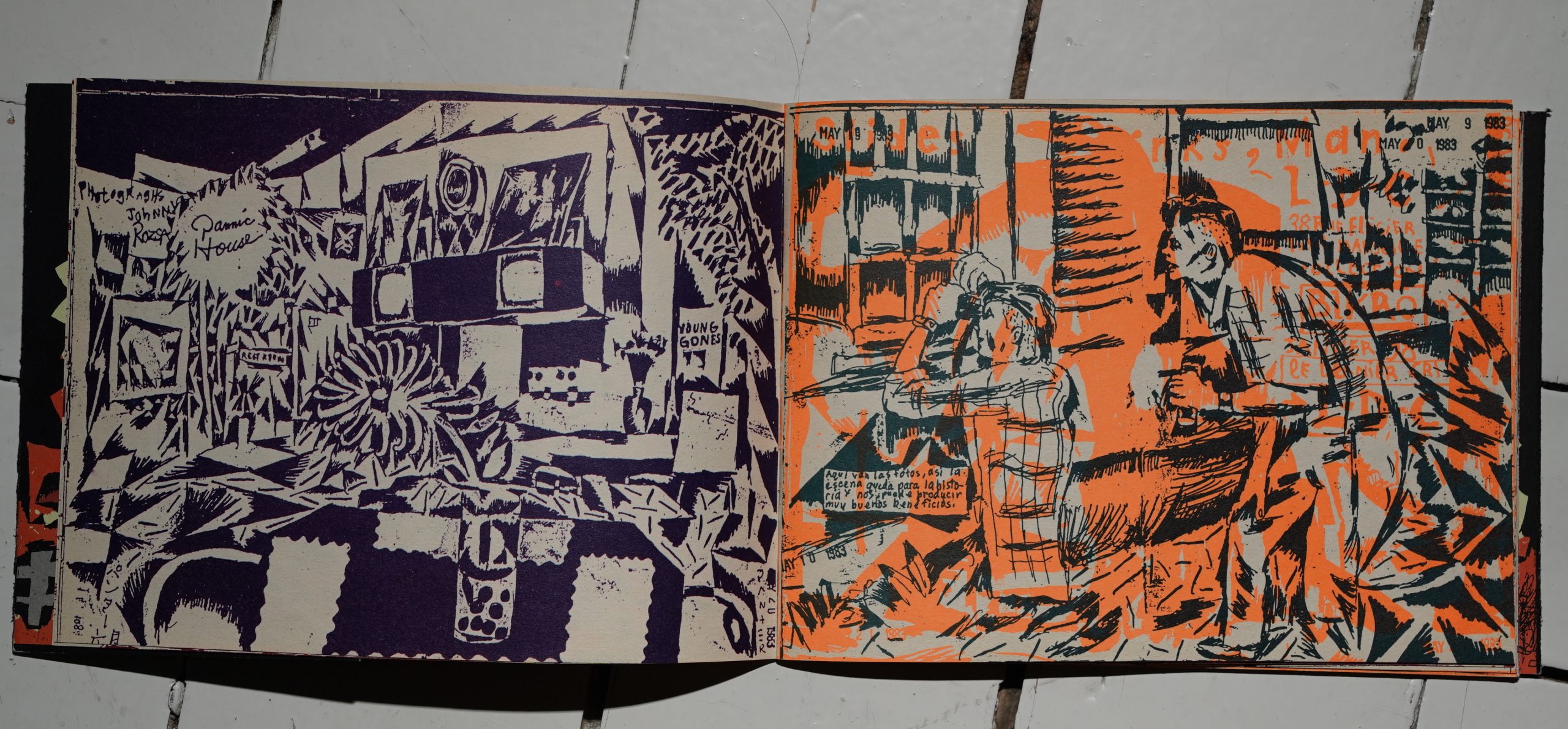 Some of the pages look a bit like sketchbook work, but many of them are among the more traditionally and fully-rendered things Panter has done. And were these things originally meant to be printed on top of each other? Panter was working with similar techniques for his Jimbo story in Raw around this time, which seems to suggest… er… I don't know.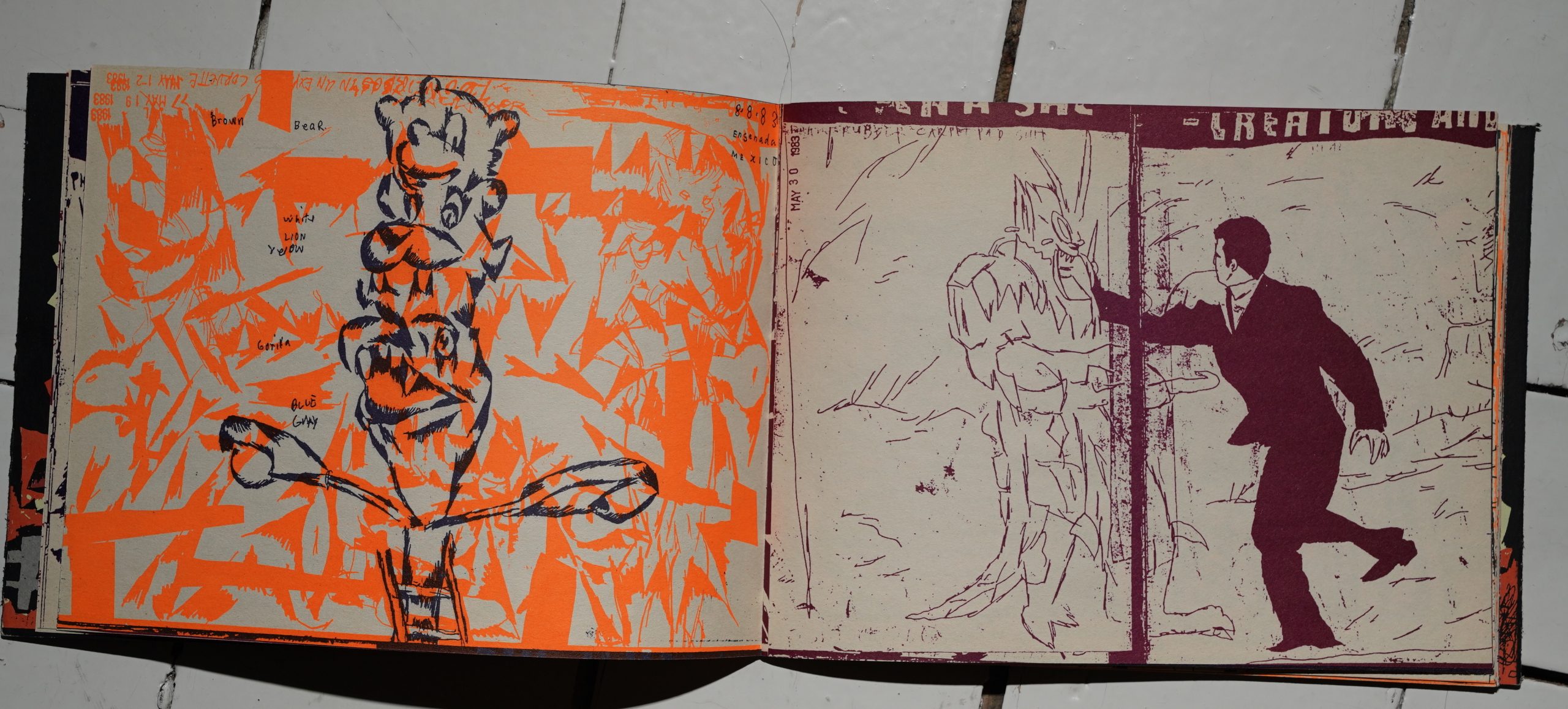 Some of these seem to echo stuff from Japanese comics.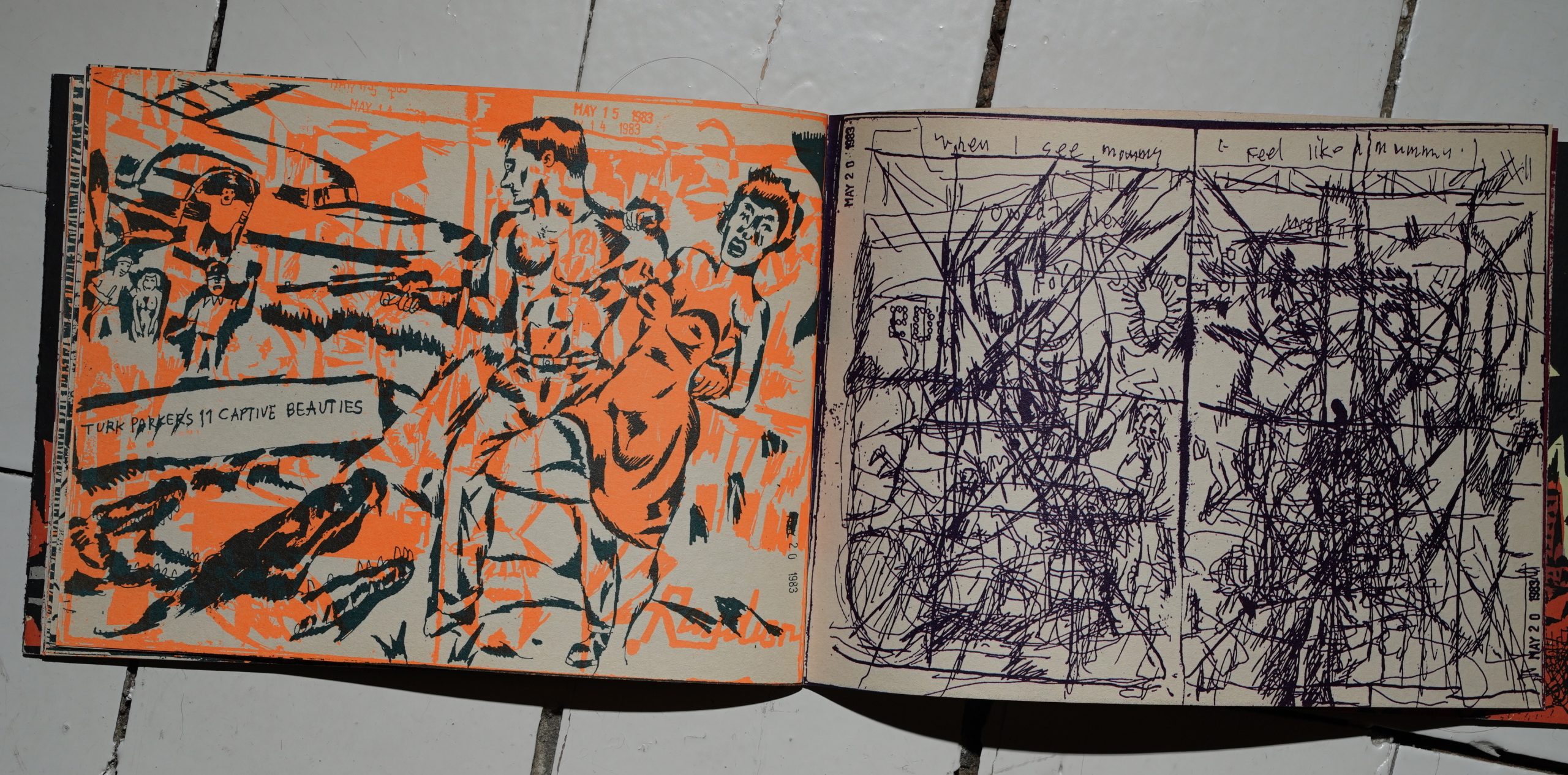 But take the page to the left there, for instance: The orange layer is stamped "May 15", while the dark blue layer says "May 20", which seems to indicate that they were drawn separately… but the orange does seem to match up to the contours of the dress, at least.
Such confuse.
Anyway, this is a delightful little book. So much to stare at. I love the semi-confusing overlays, and the drawings have such a vitality. So fresh.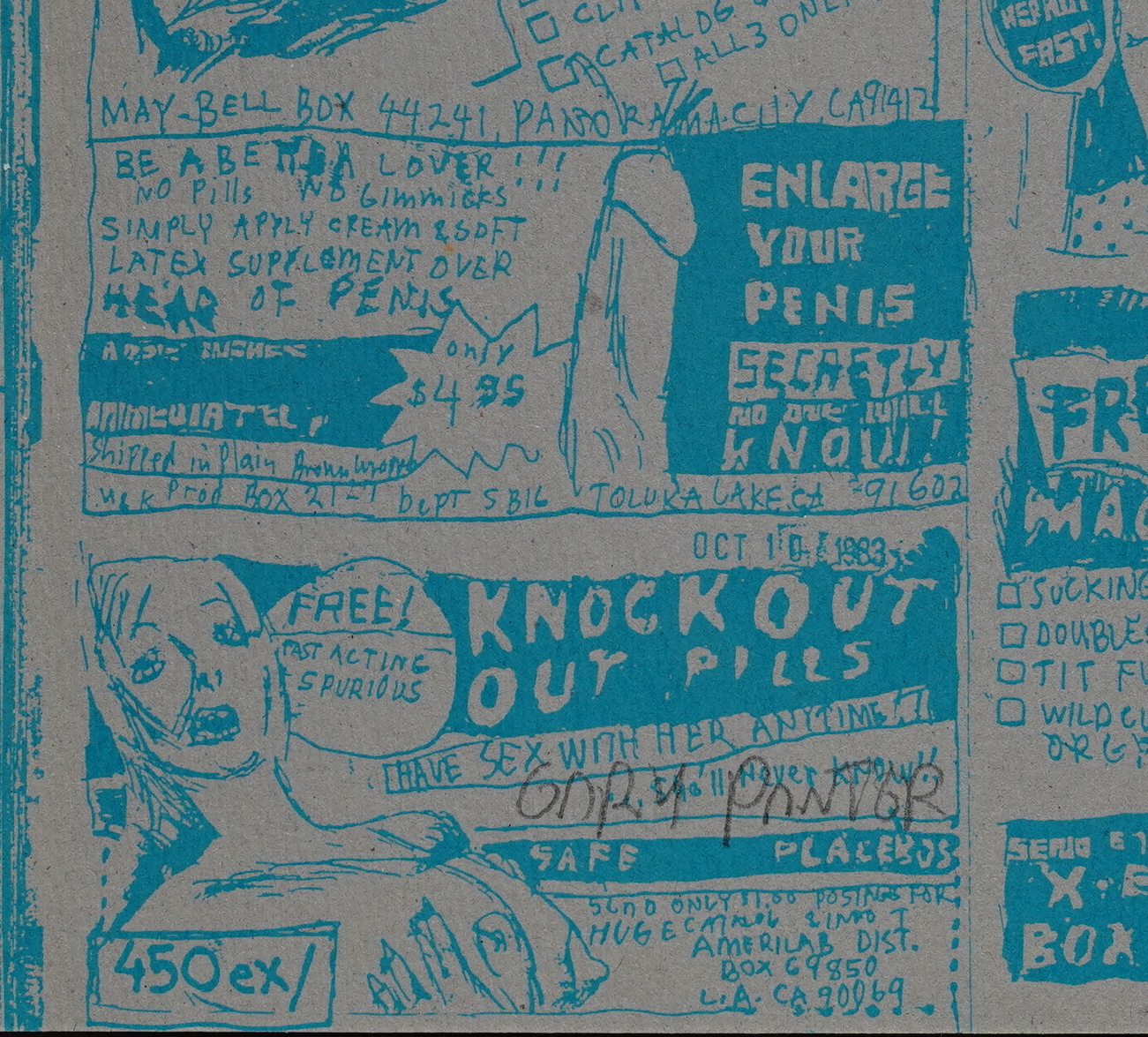 *gasp* And it's signed.
Part of the sketchbook series issued by maverick French screenprinters Le Dernier Cri, Burning Monster features Gary Panter's ultra-scratchy, almost totally self-obliterating sketches of monsters and monster trucks alongside holiday and wedding scenes, museums, and cityscapes. The sketches somewhat resemble random biro-scrawl encrusted cigarette packets that would be found on the floor of a pub, but together admit entrance to the mind of the comic master.
Hm… I don't agree. Doesn't look very biro to me.
And… this seems to confirm that it's all screenprinted.
This blog post is part of the Punk Comix series.