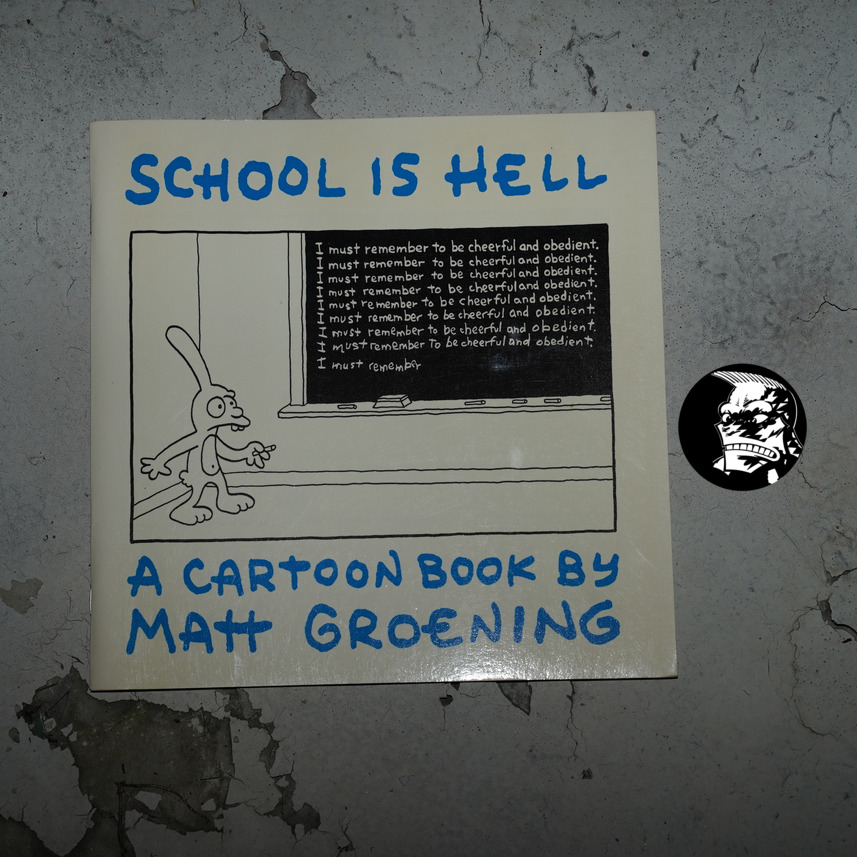 School is Hell by Matt Groening (229x229mm)
Hi! Welcome back after that long, long pause in blog posts… what's that you say? You didn't notice any pause? Indeed! I was doing these with over a month's lead time, and then I didn't blog for almost a month, and now I'm back.
Confused? Sure. Me too!
Anyway, I was wondering about how many of these Life in Hell collections I was going to cover in this blog series… and… probably not all? Perhaps a few more? Perhaps this is the last one? I just don't have anything more to say about it… but did I ever? So perhaps I'll just do very short ones?
I guess we'll all find out at varying points in the future, depending on when I wrote this.

Aww.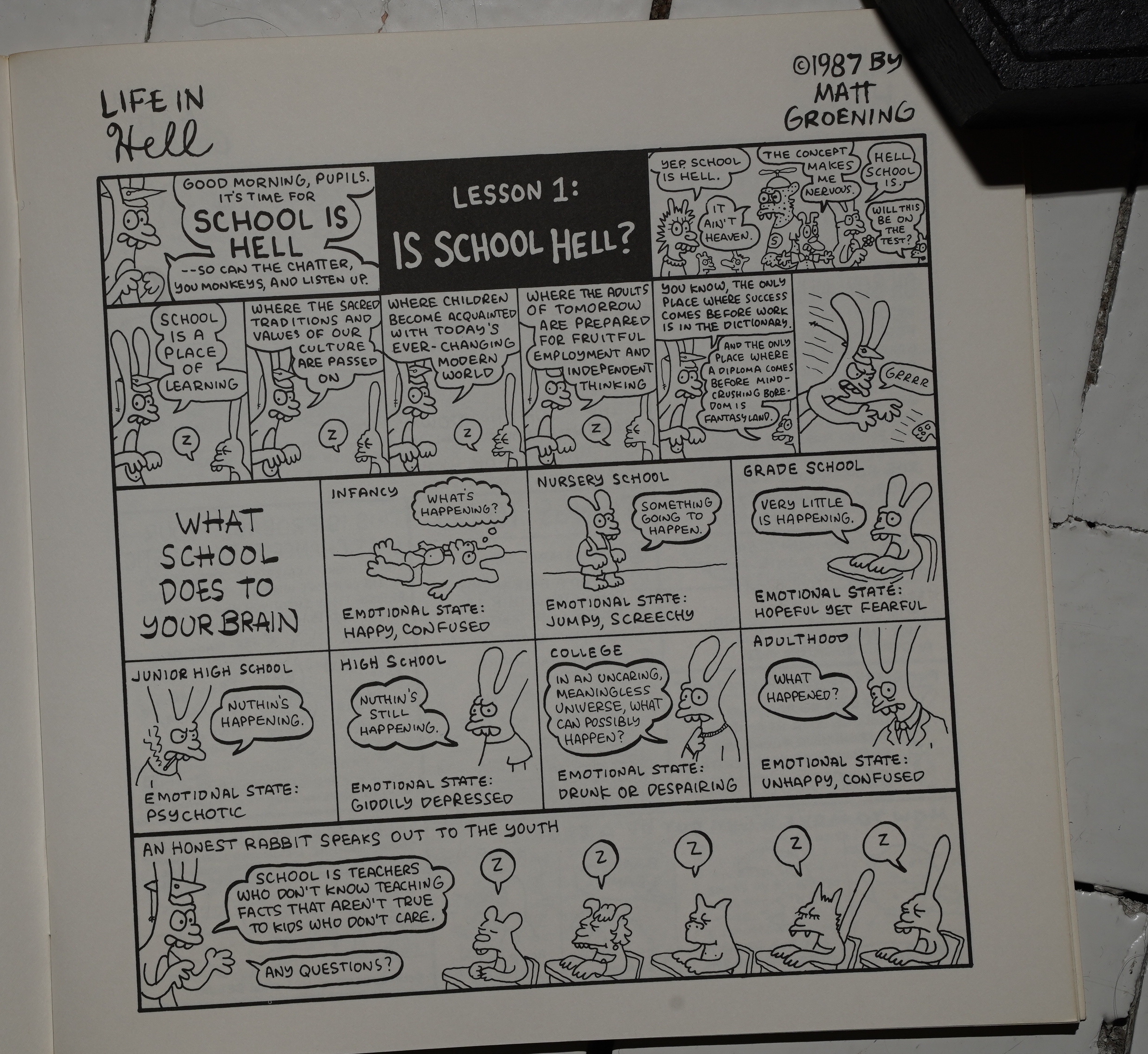 As usual in these collections, there's a theme — and this time it's school. And Groening has a lot more to say about school than his previous themes (work/love): The opening "series" is a whopping 24 strips.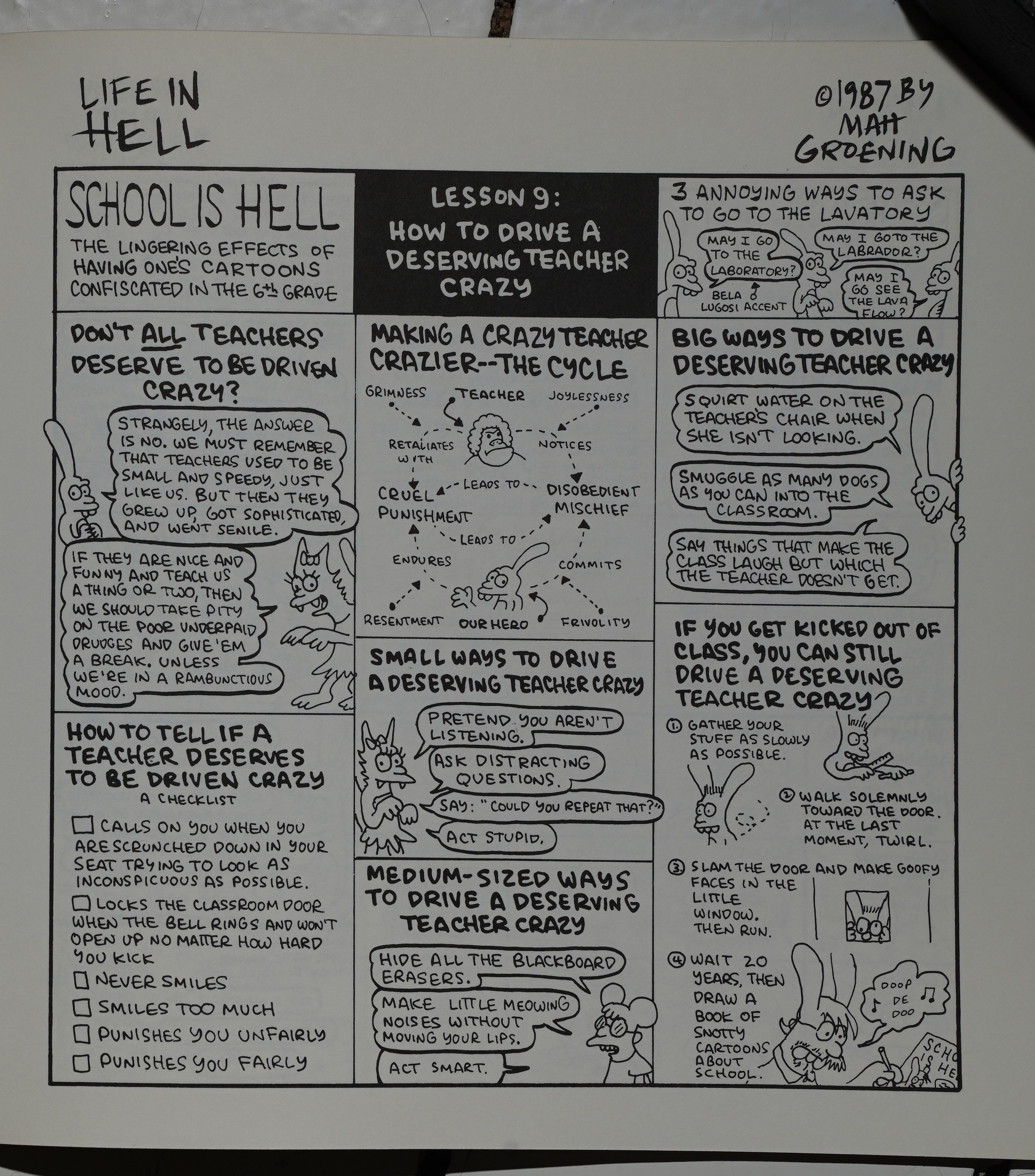 Full of useful tips.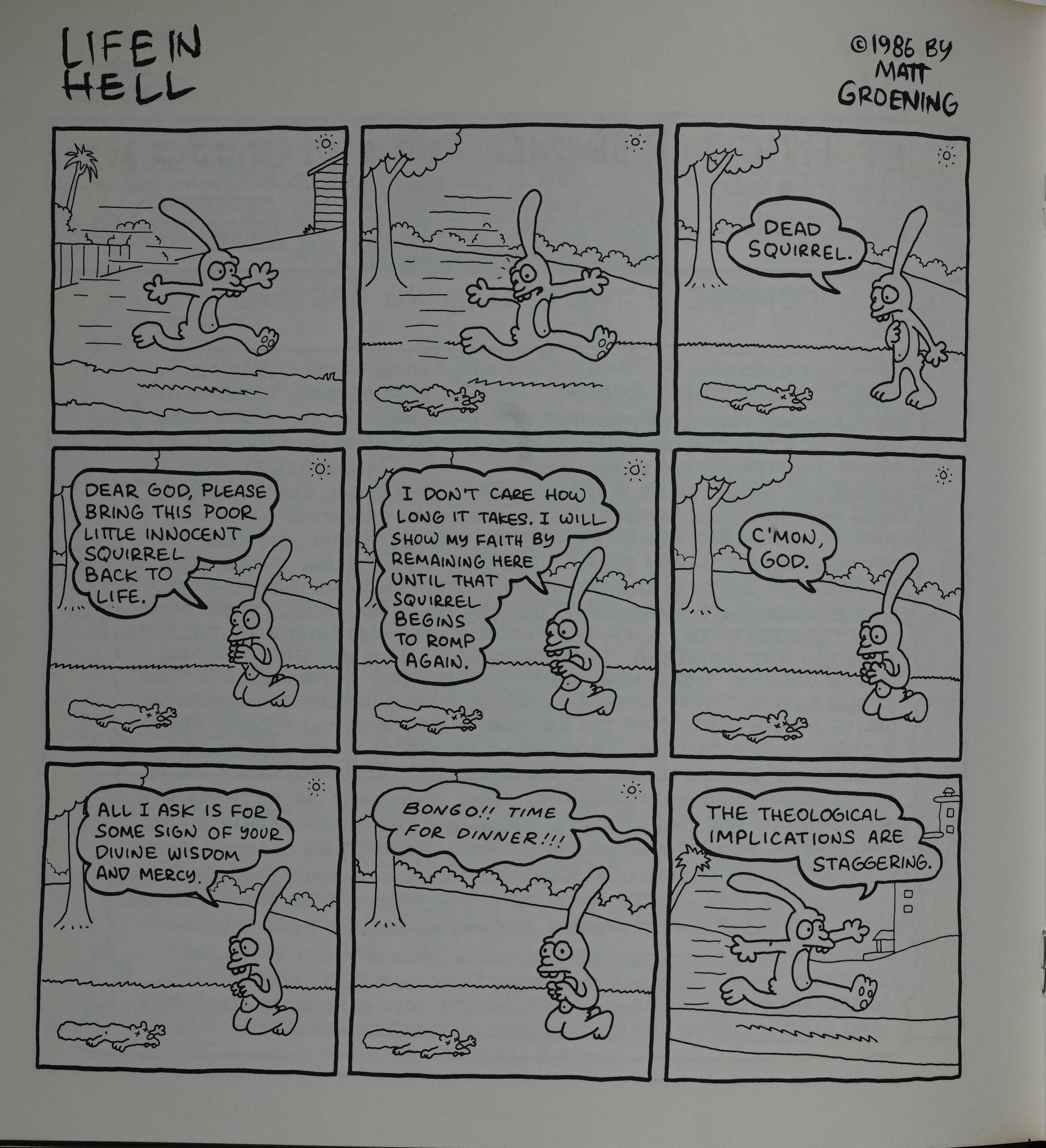 Not all of the remaining pages are school themed…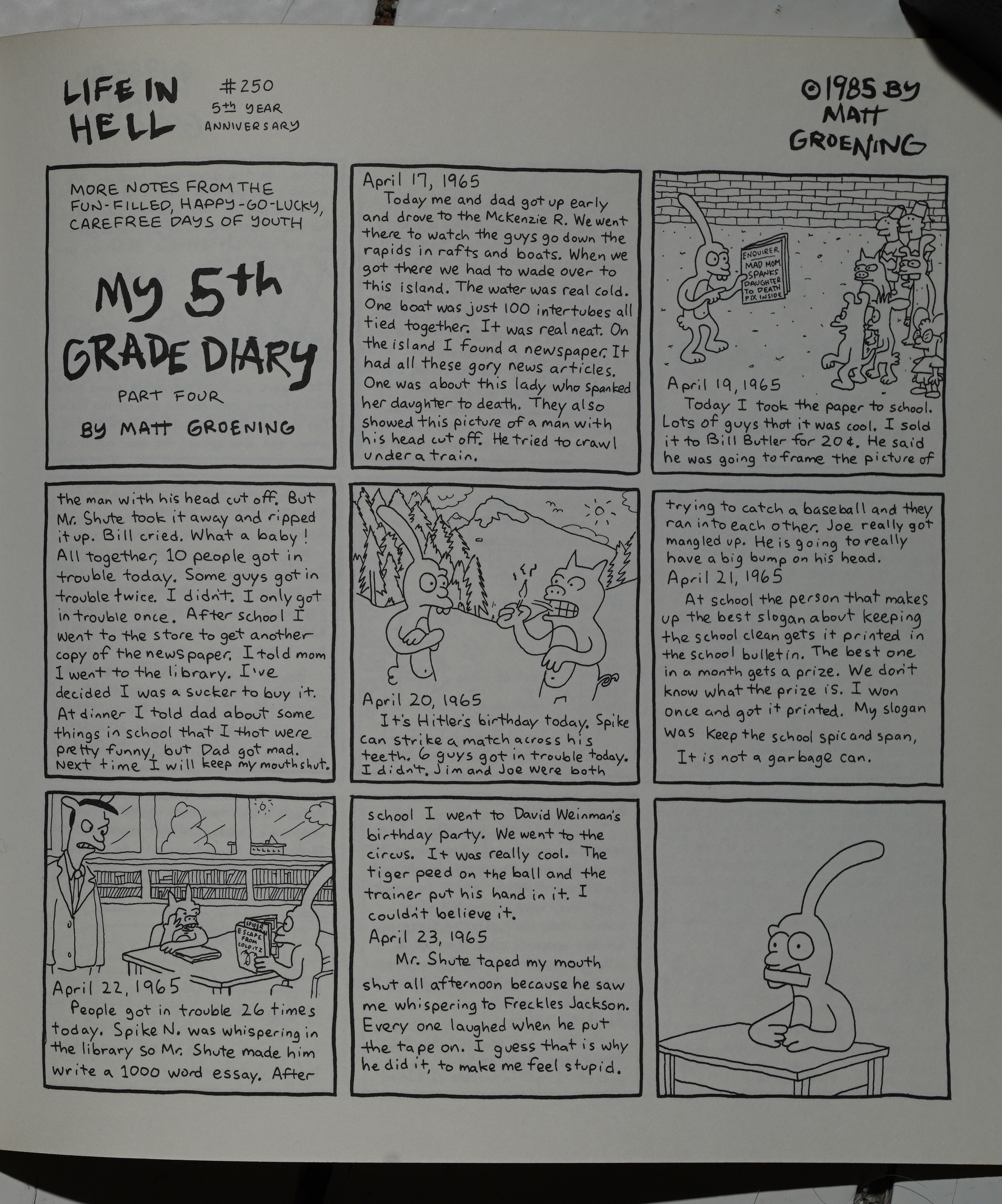 … but then we get another series: This time with excerpts from Groening's 5th grade diary. It starts off with a nice mixture of text and artwork, but moves to very dense format towards the end. I wonder why Groening crammed everything in like this? Didn't want the series to go on that long? It's too bad, because it's really good stuff, and could have done with some breathing space.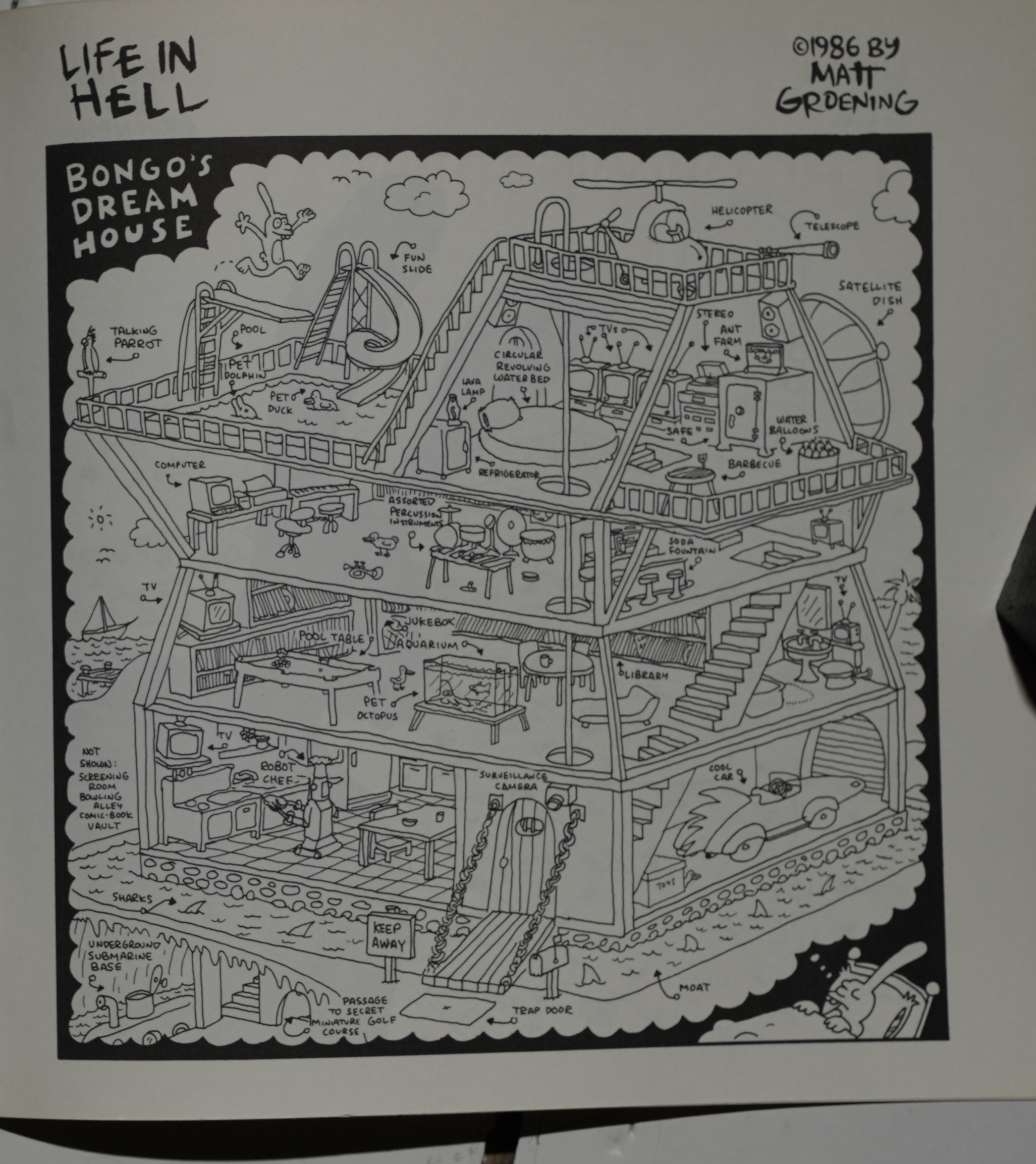 *gasp* That's my dream house, too!
When the book first came out, I took it to school to share with my students. It proved to be so right-on that it passed all around and I never got it back.
This blog post is part of the Punk Comix series.