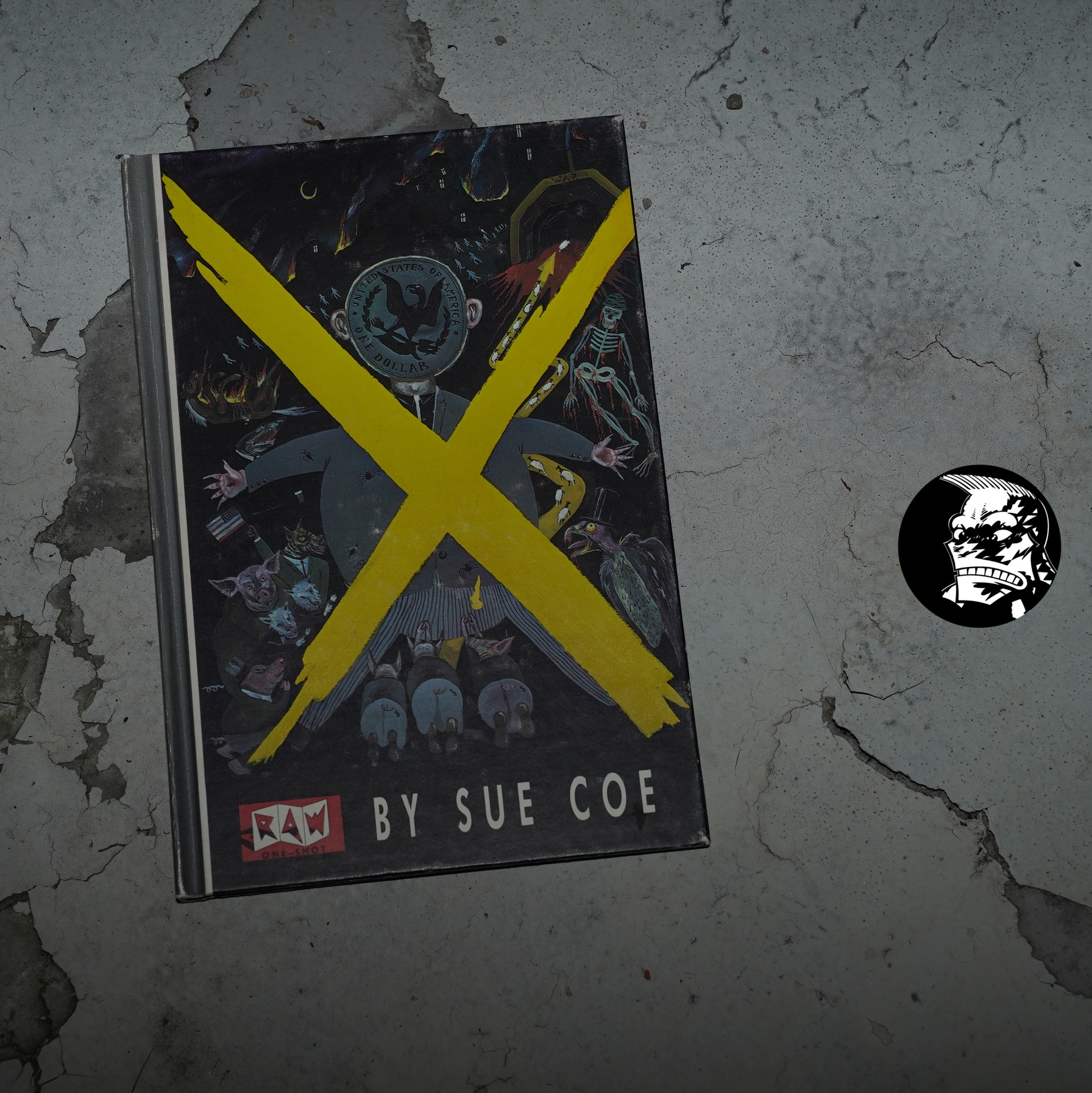 X by Sue Coe with Judith Moore and Art Spiegelman (158x236mm)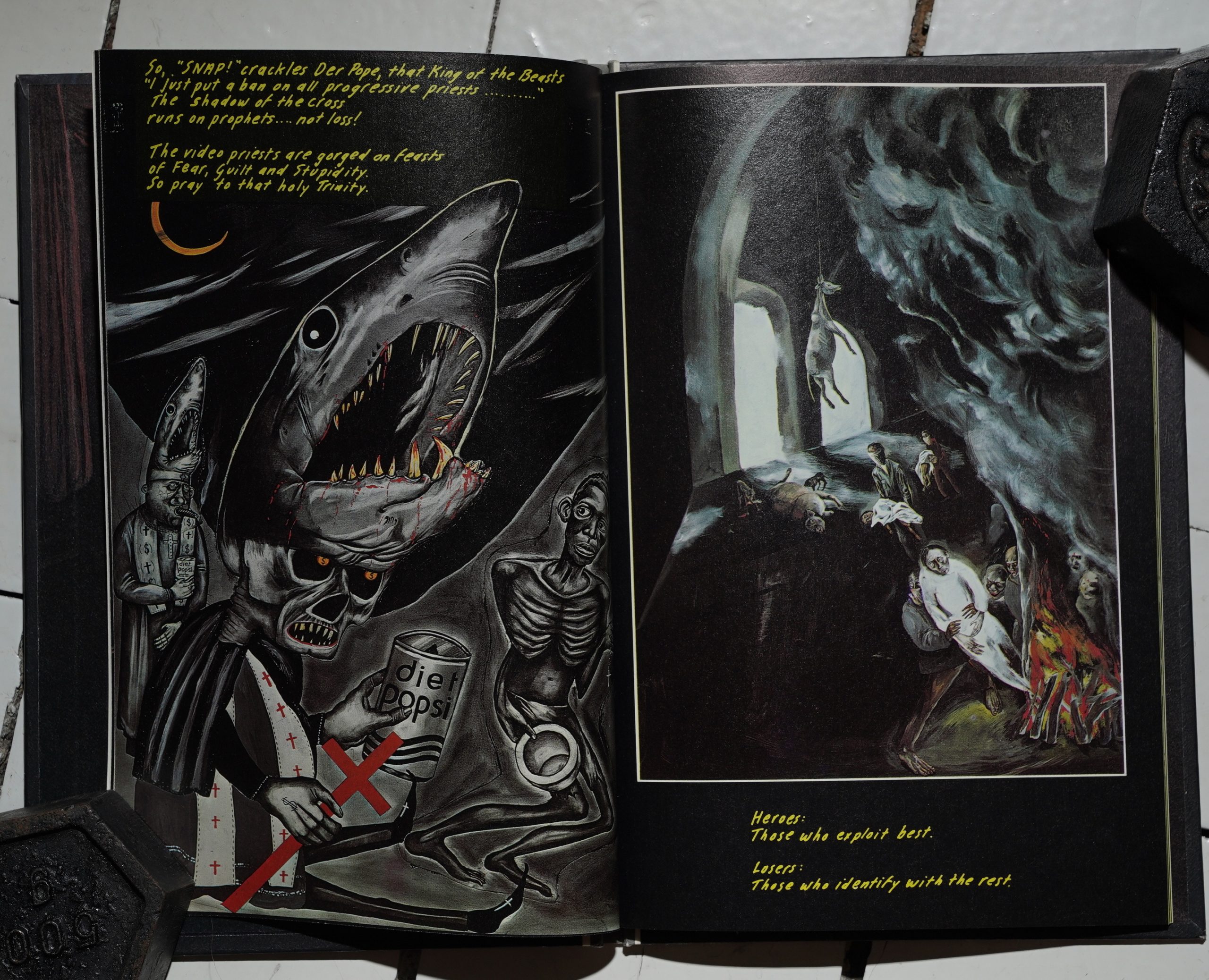 Sue Coe had previously illustrated How to Commit Suicide in South Africa, but this is also written by her.
From the title you may have guessed that this book is about Malcolm X… but most of Coe's pages don't touch directly upon him.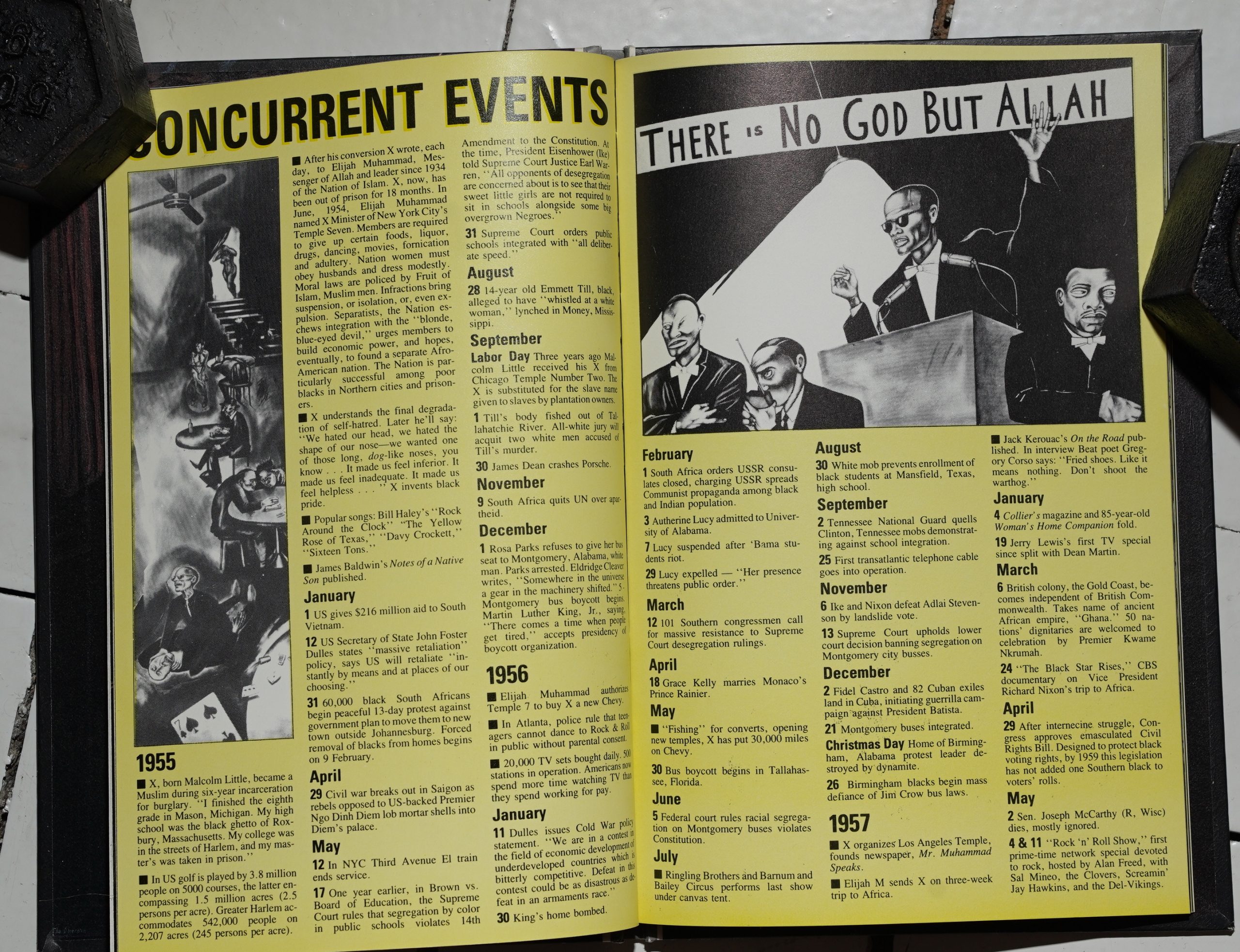 But we get a historical overview and contextualisation of Malcolm X's life by Judith Moore — about a quarter of the pages in this book. It's an interesting overview. Not much of this was news to me, but it's a good read.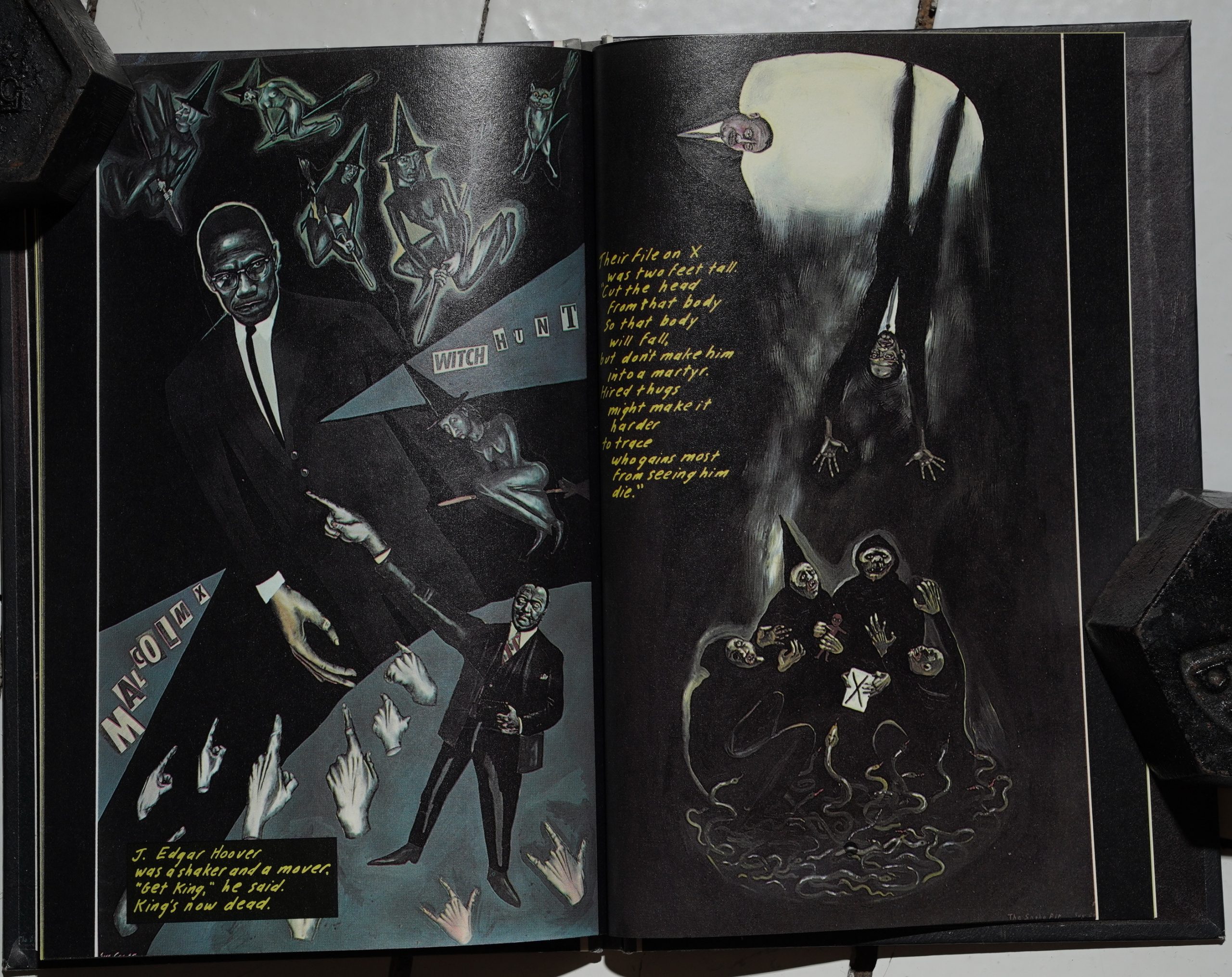 The final Coe pages do refer to X more directly.
I enjoy Coe's artwork enormously.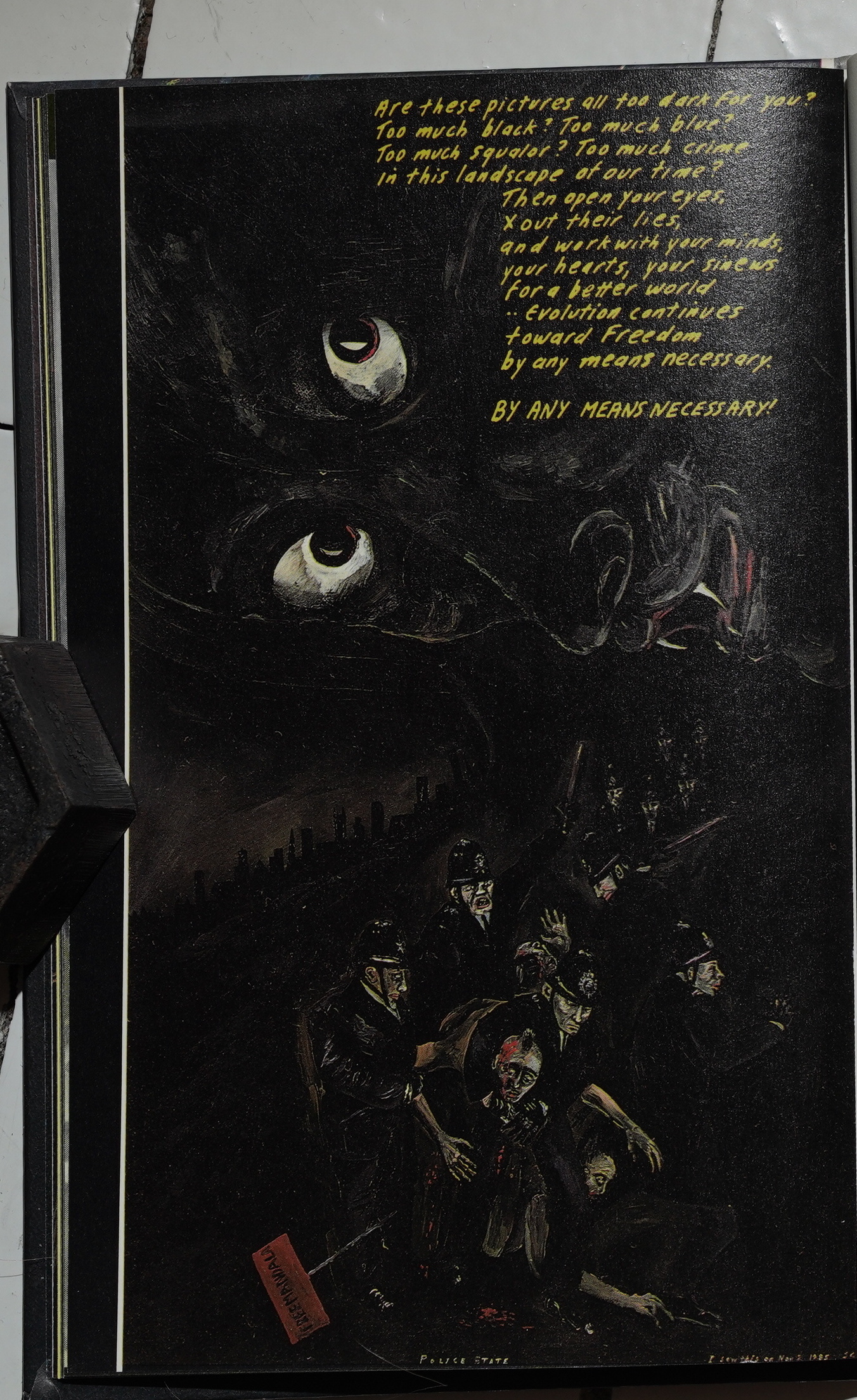 And the ending certainly packs an emotional wallop.
The book was reprinted in 1992 — I'm not sure who the publisher was.
This blog post is part of the Punk Comix series.