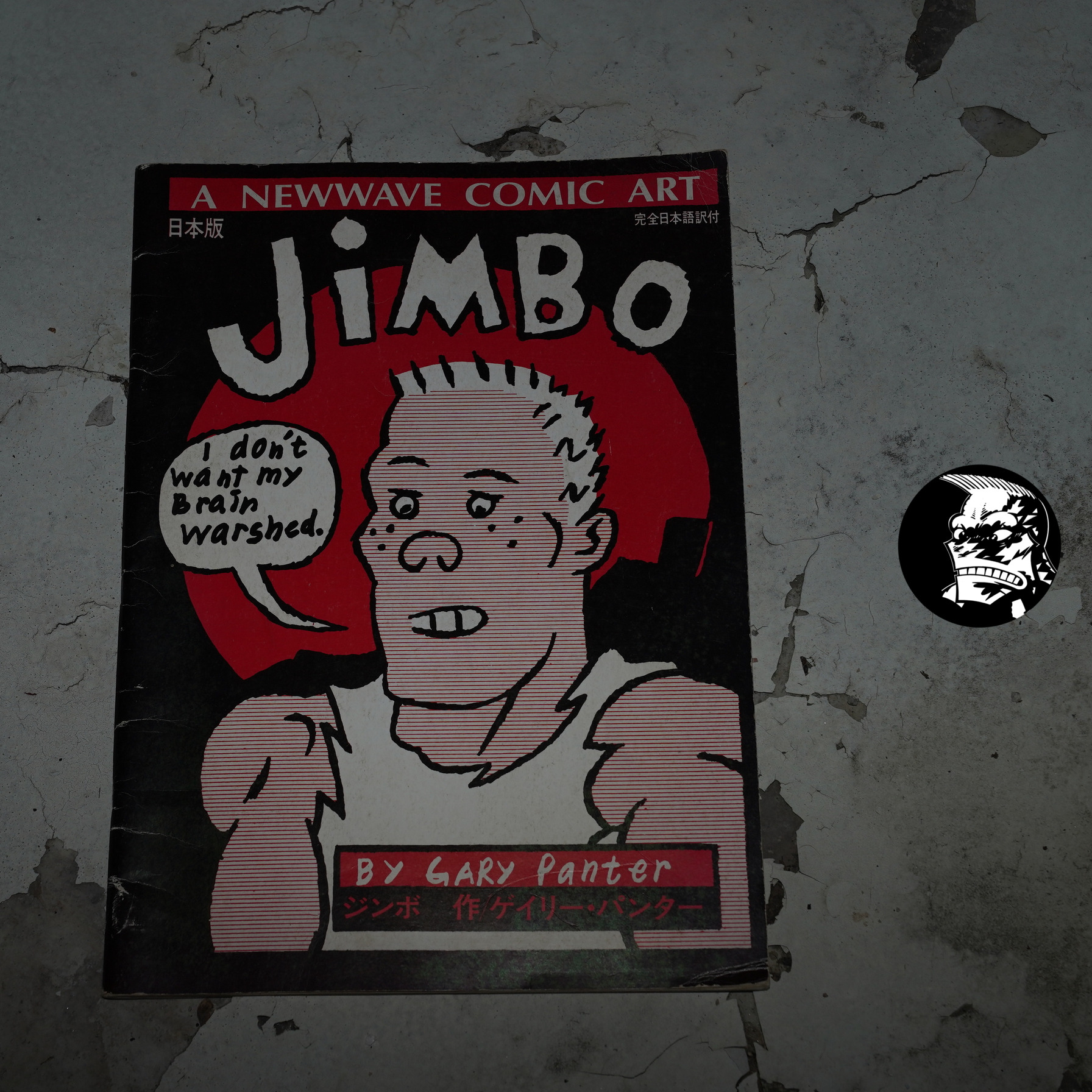 Jimbo: A Newwave Comic Art by Gary Panter (260x364mm)
This is a Japanese edition of the first Jimbo book, and was apparently published the year after. I don't know what the story behind this was — somebody in Japan saw the book and were so enthused that they had to do an edition straight away? But then again, the Japanese have always had good taste…
The cover is the same as the inset on the original edition — but enlarged.
The publisher is apparently Shobunkan, and I got this copy just the other week (from Japan via ebay).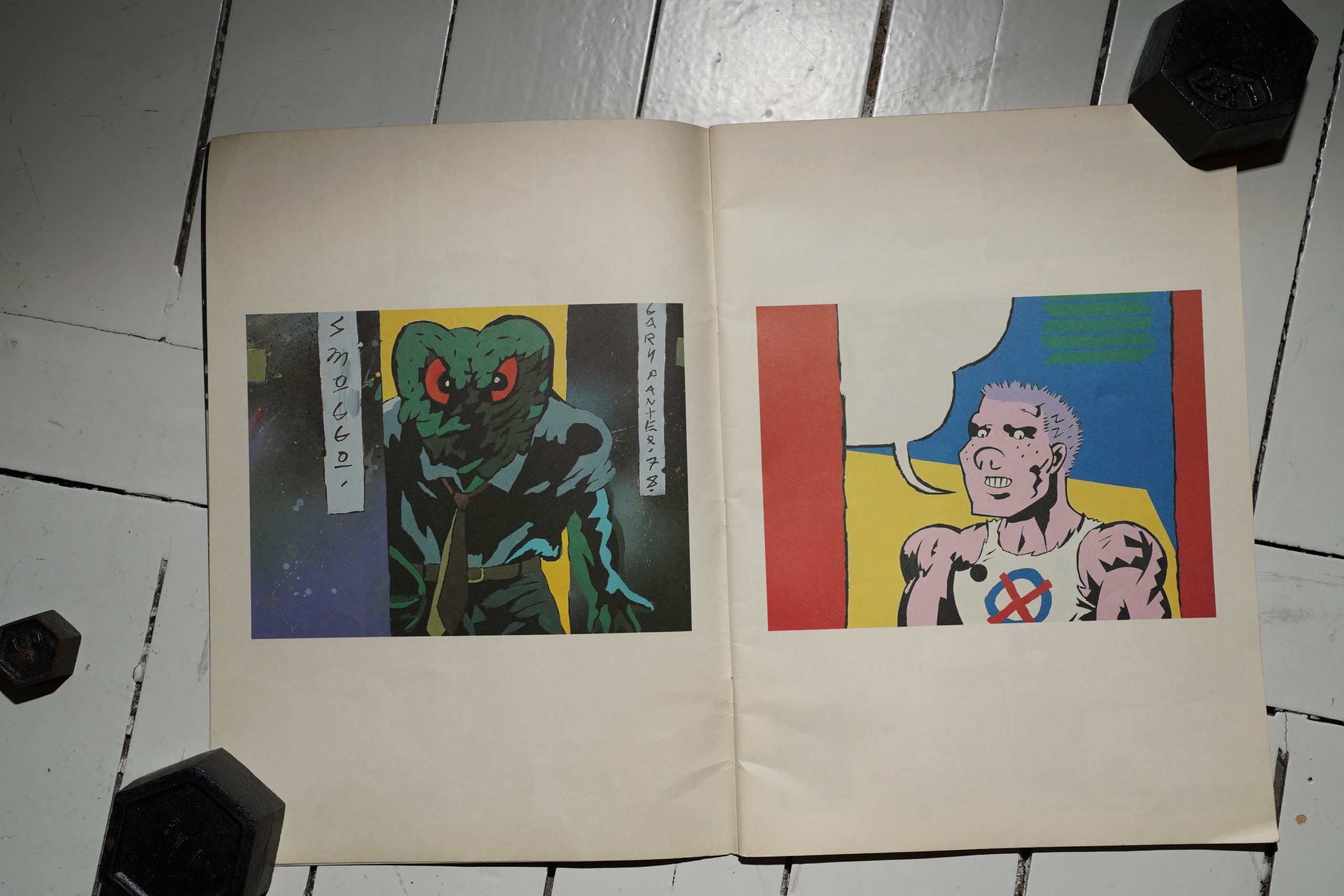 It's not a straight-up reprinting of the cardboard Jimbo — it has a colour section in the front and the back.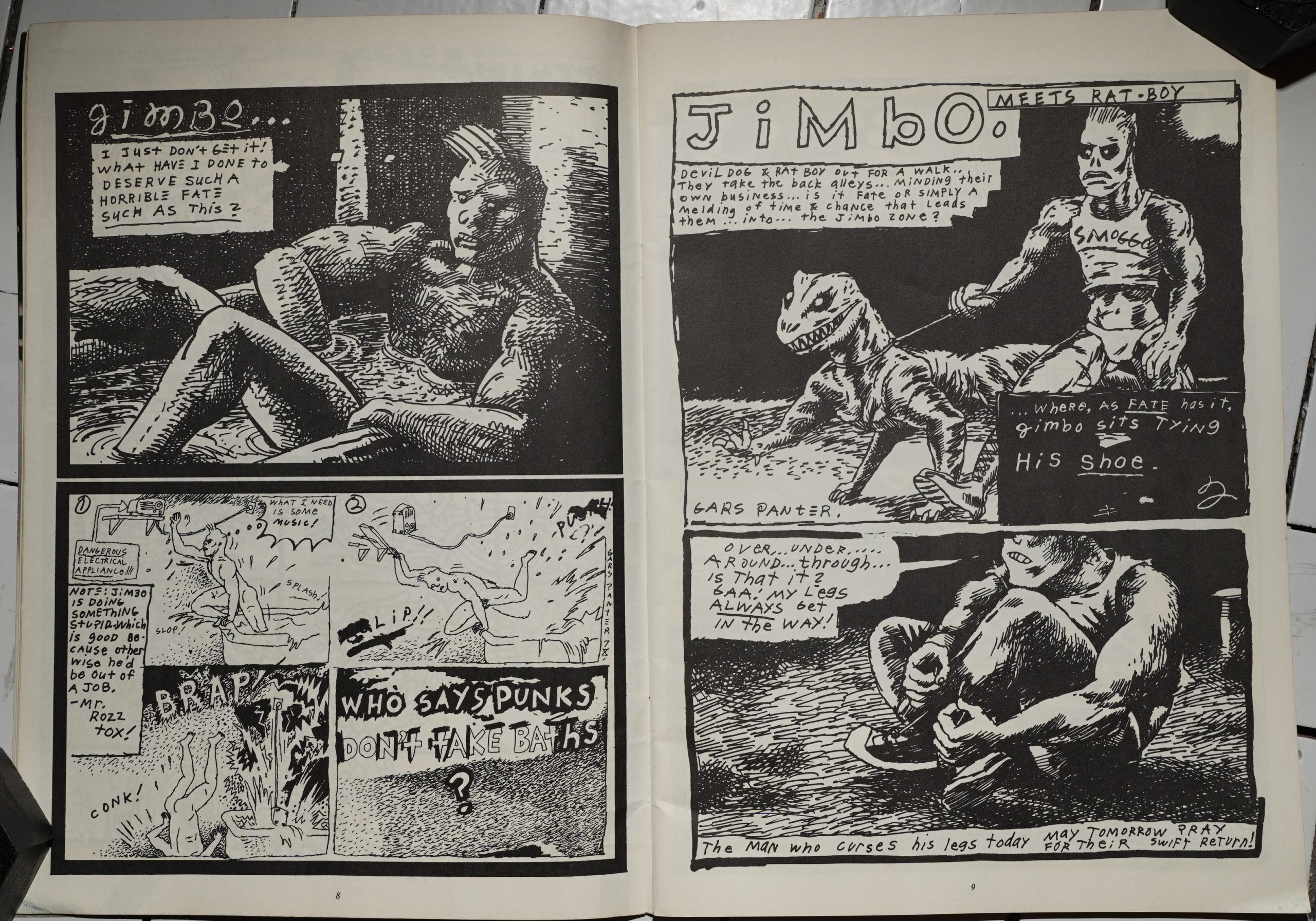 But then the bulk is a reprinting. This is on better paper, so everything looks … clearer. But perhaps not as exciting, somehow?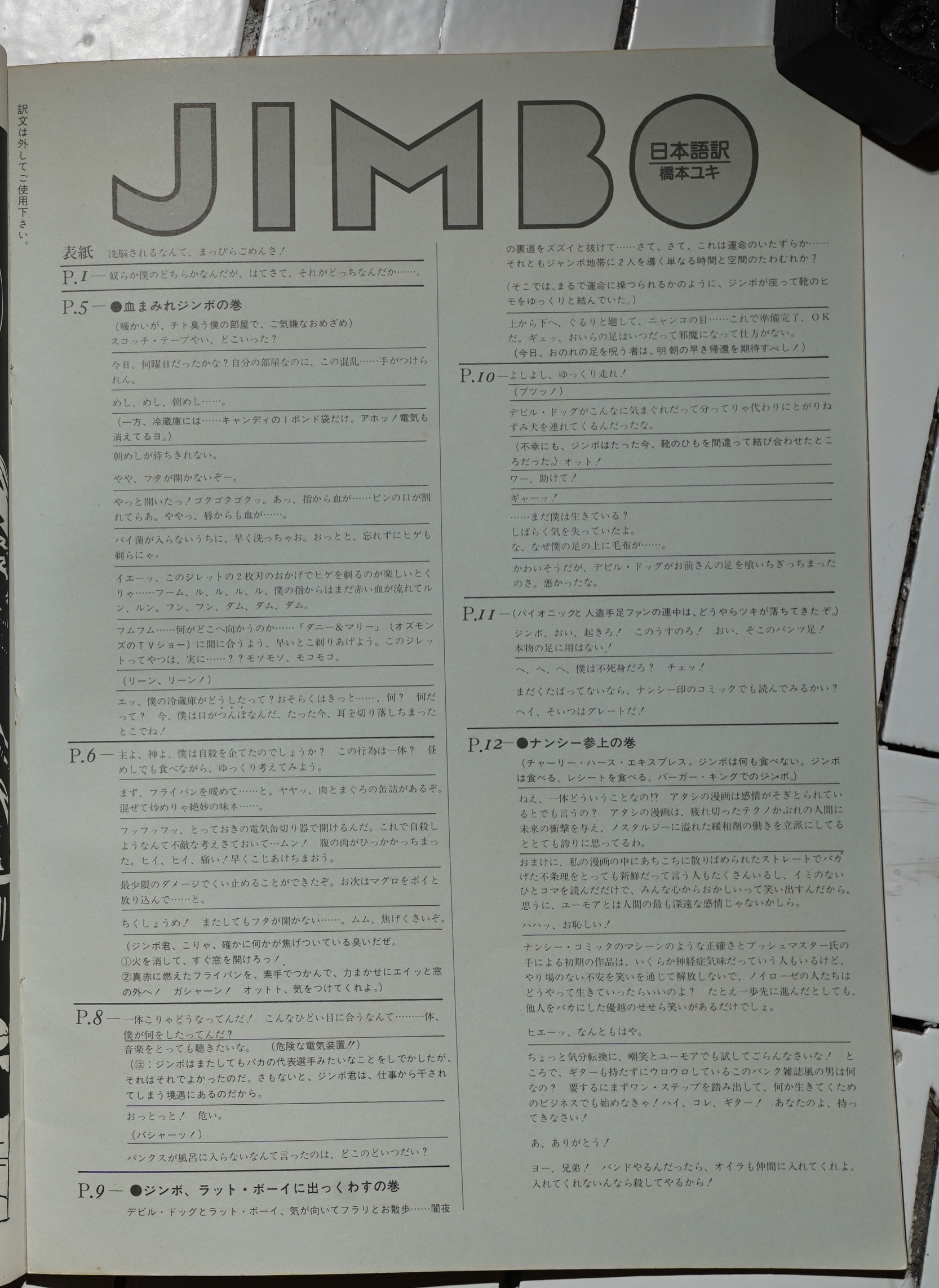 You may have noticed that the pages aren't translated, but there's an insert with Japanese translations.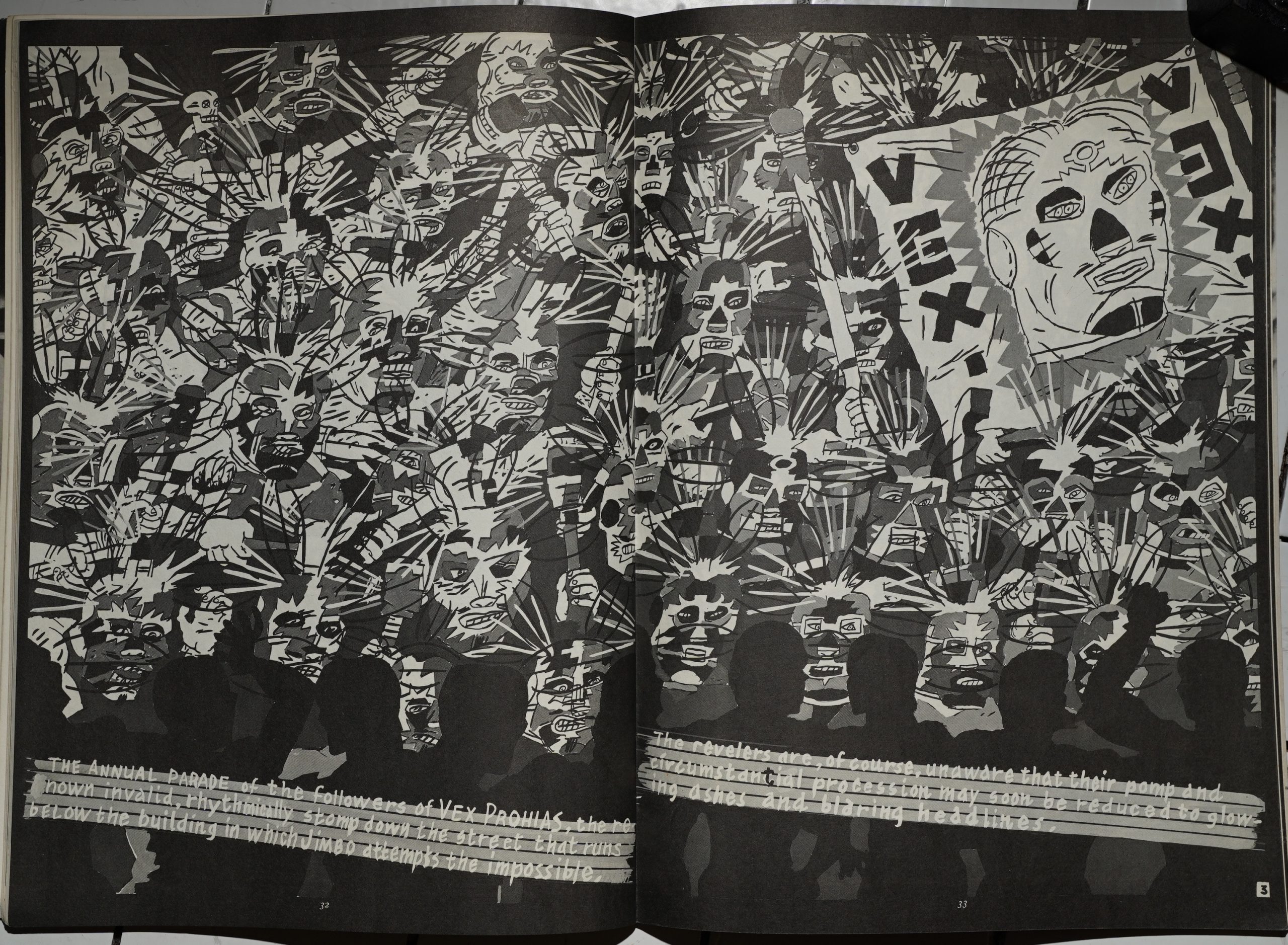 These portions (in shades of grey) were pretty much illegible in the original edition, but are easy to read here.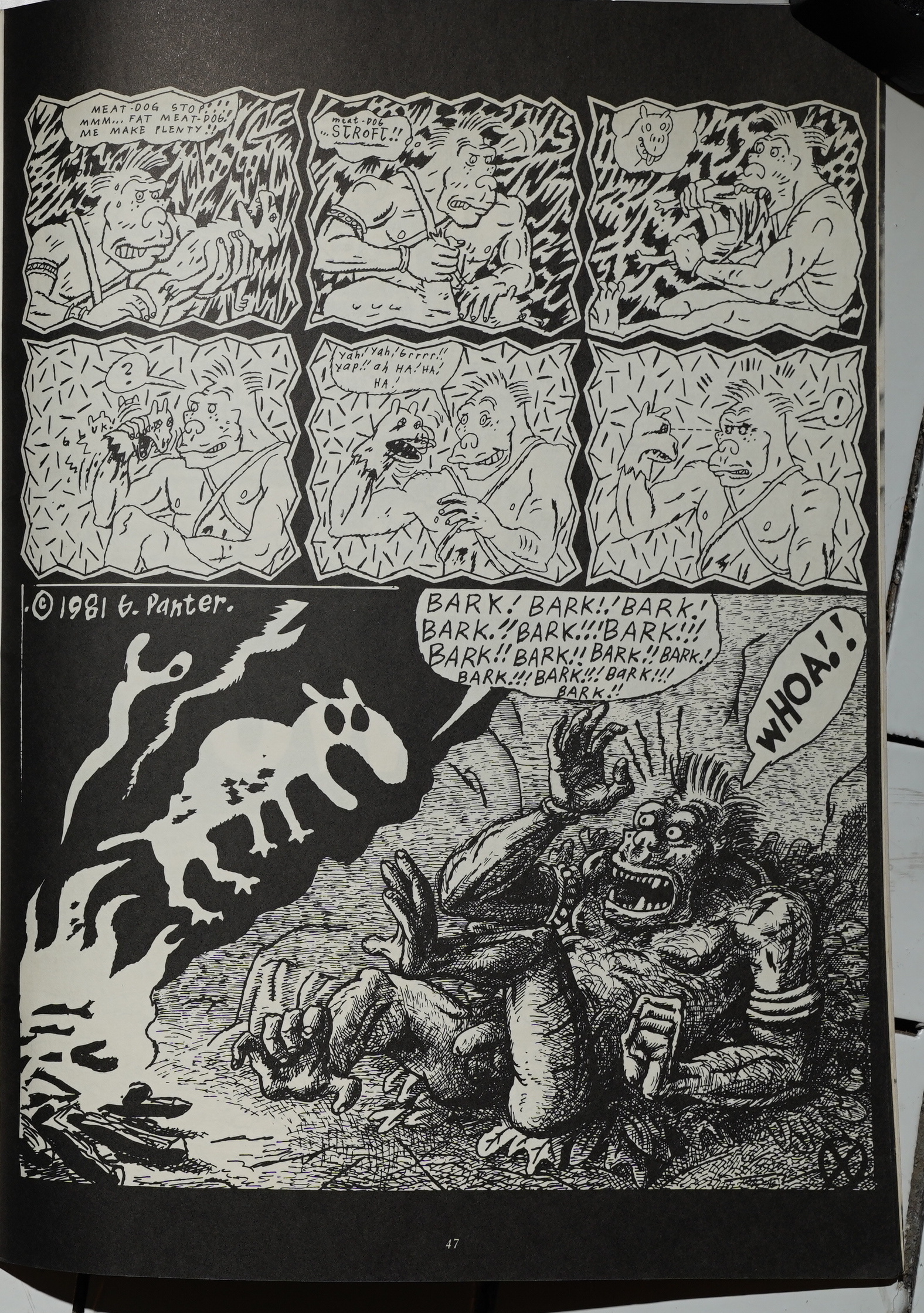 And then we get two of the Jimbo pieces that had appeared in Raw before. Neat.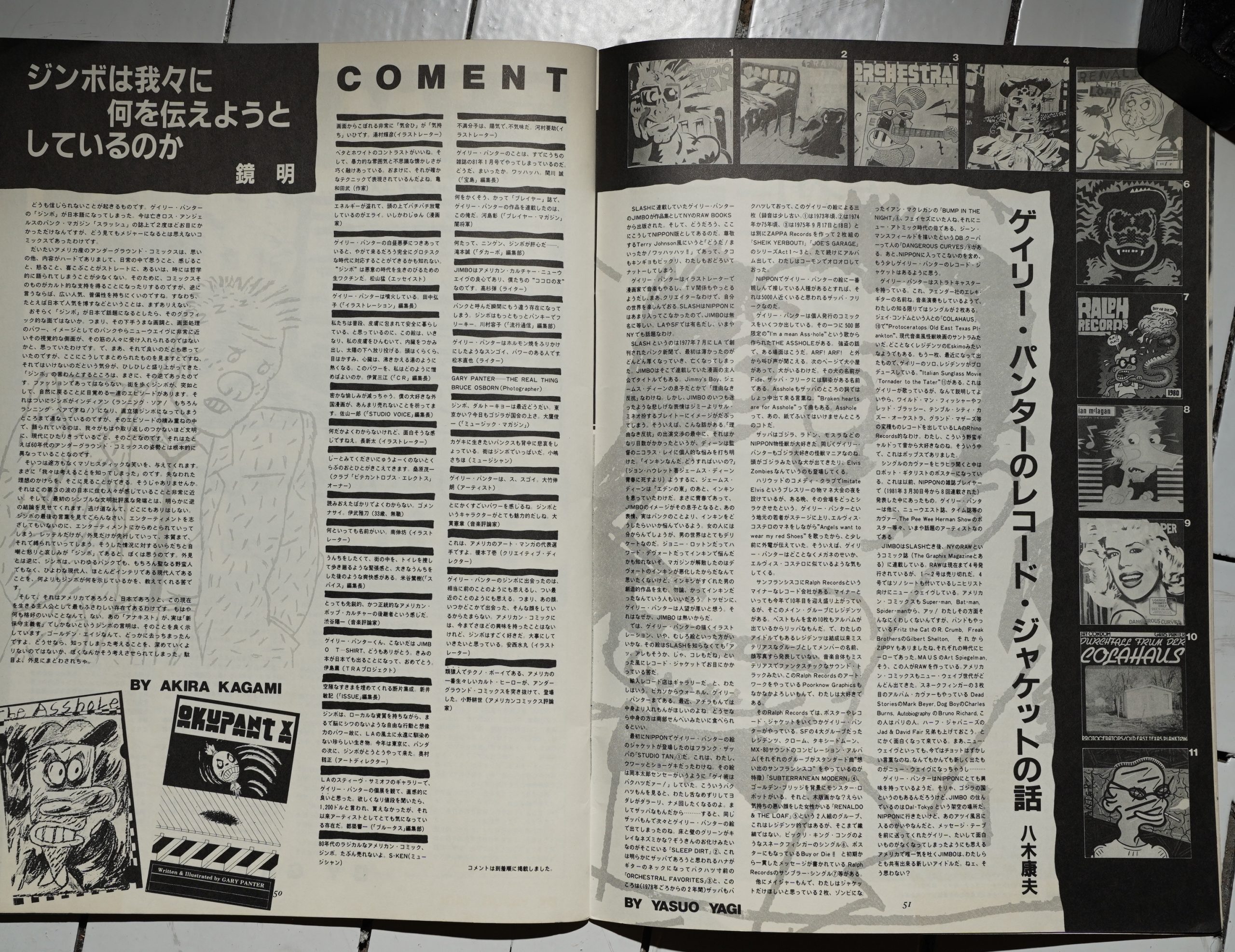 And finally, what I assume is a comprehensive bibliography…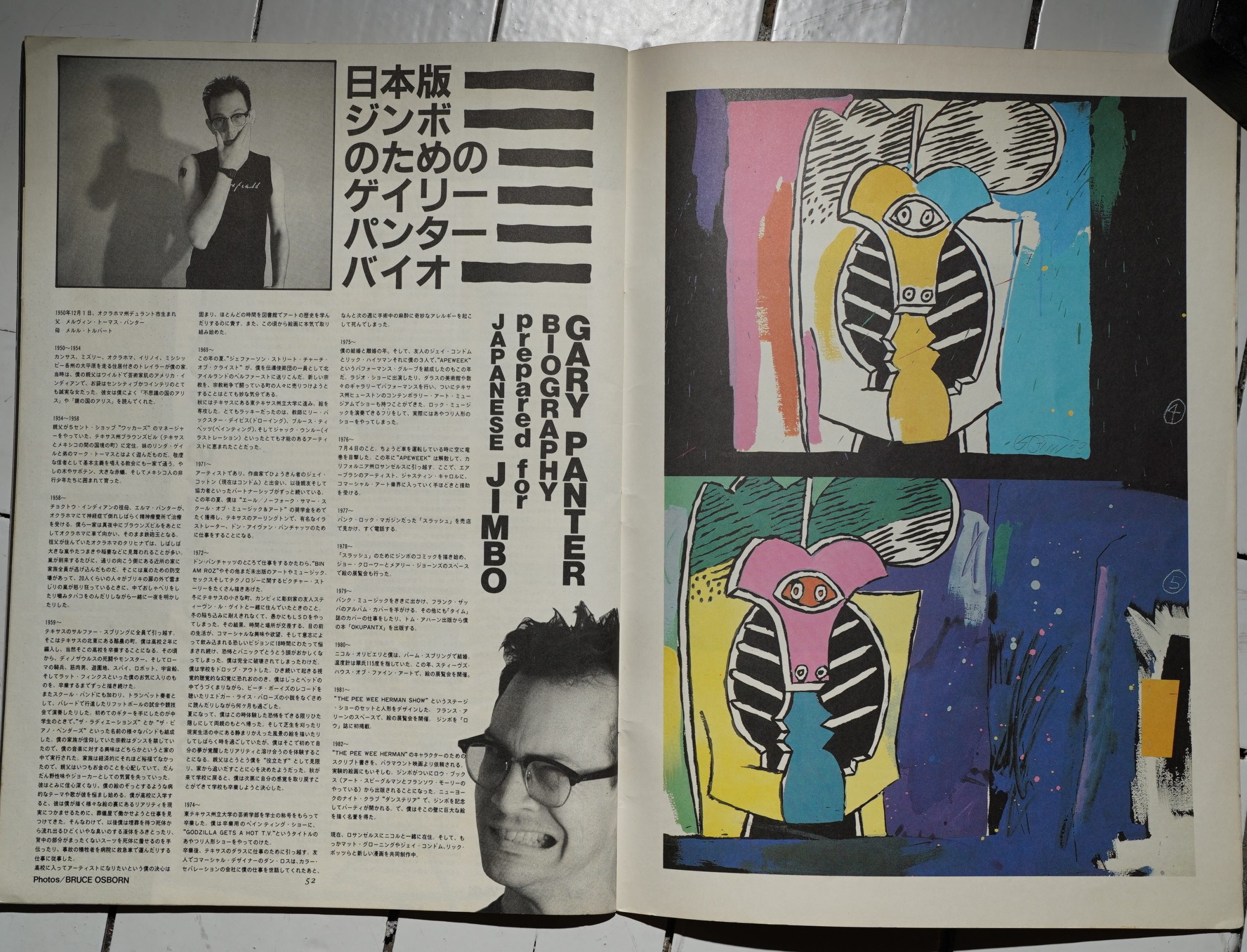 … and a short biography, along with some pics of Panter, looking very punk.
And colour paintings of the Rozz Tox guy!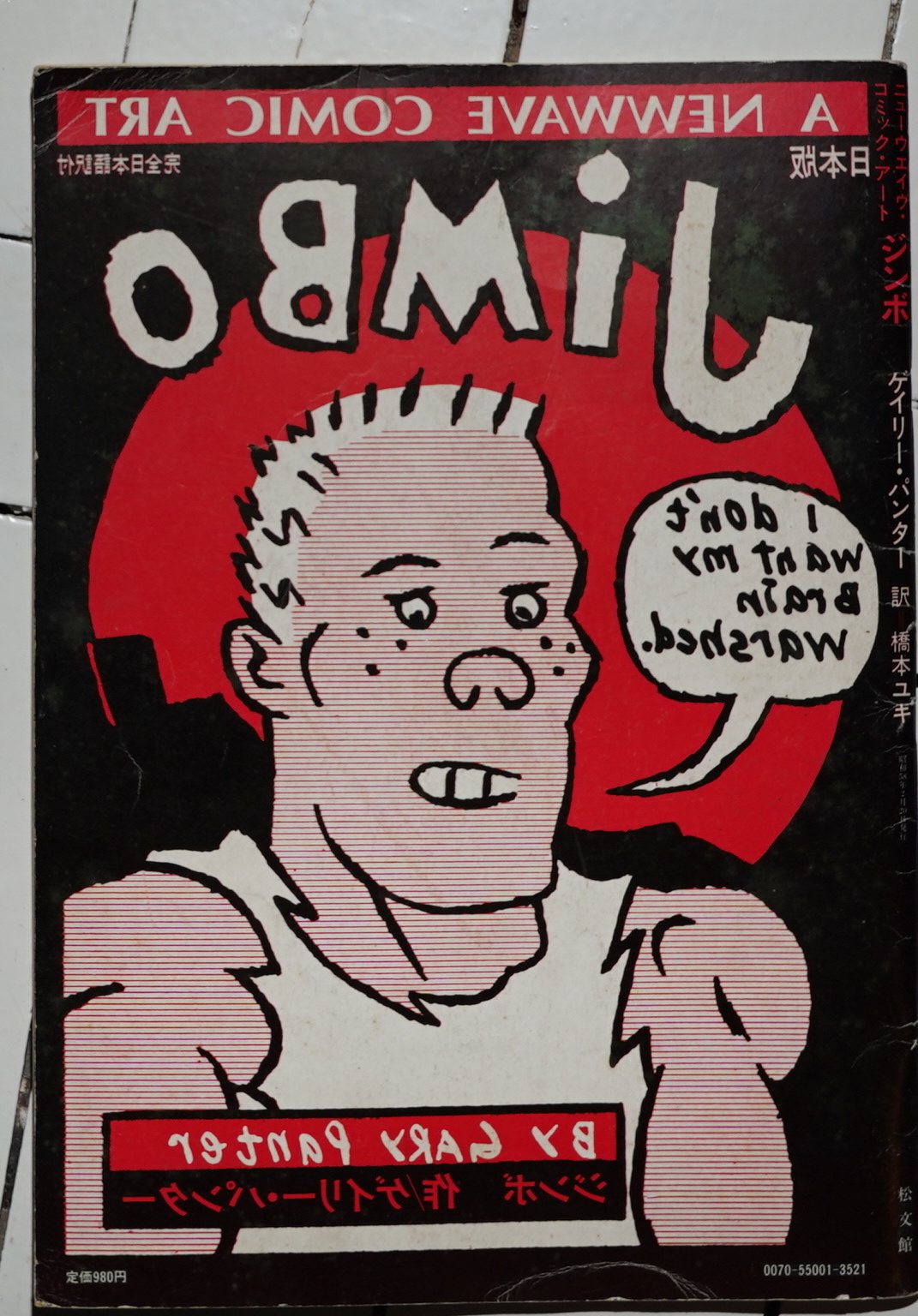 And the back cover is reversed.
So. It's a very handsome book.
This blog post is part of the Punk Comix series.