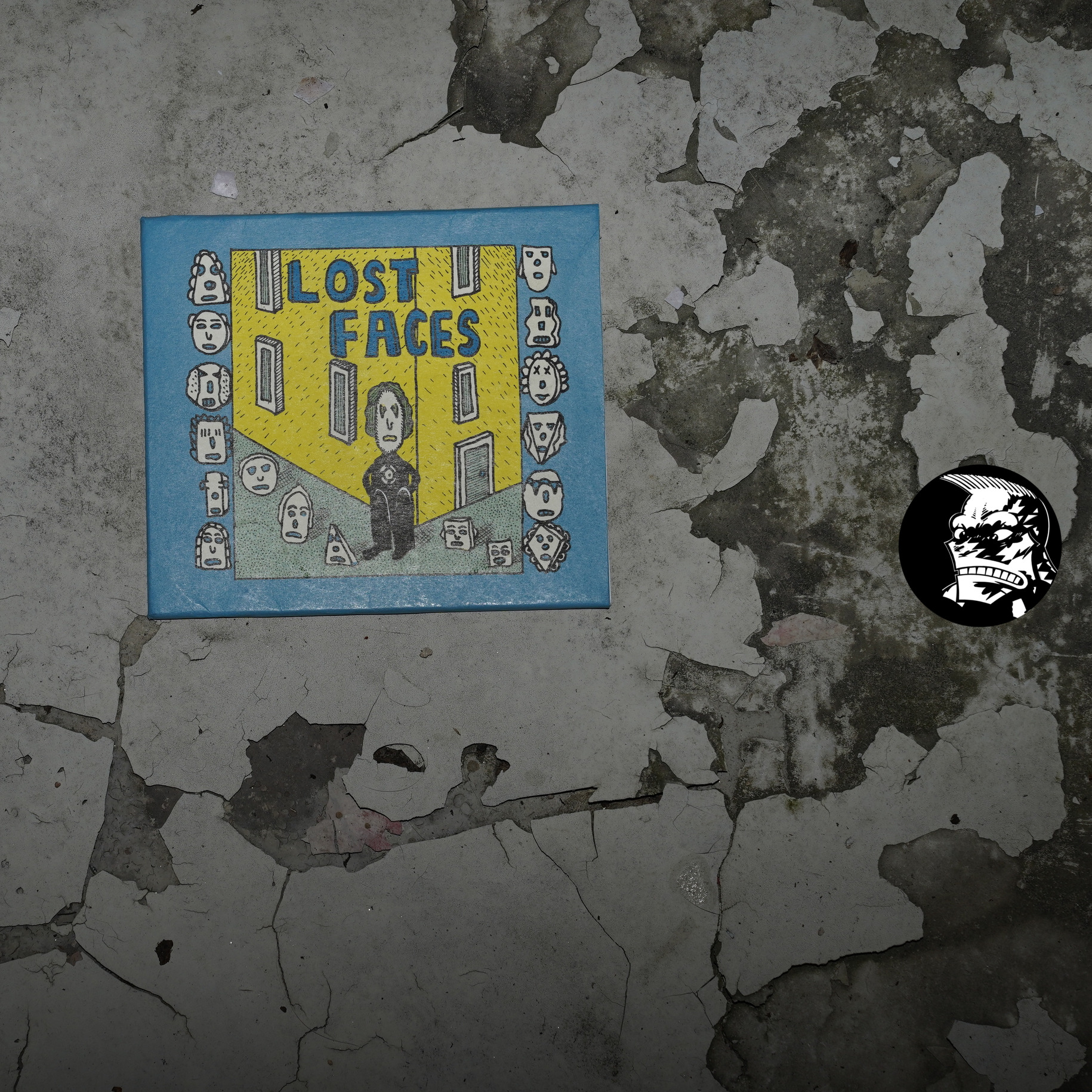 Lost Faces by Mark Beyer (138x122mm)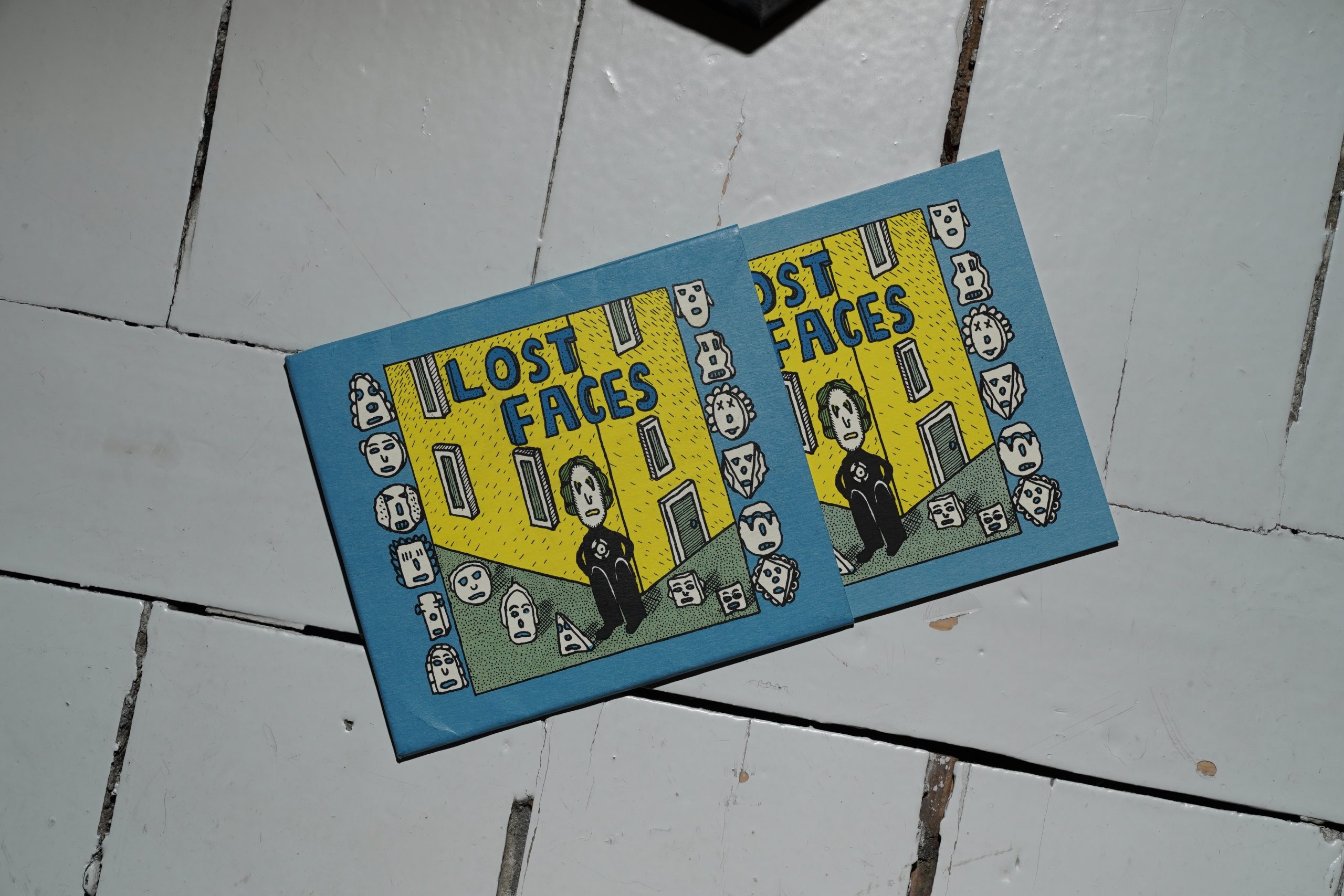 This little 12 page booklet (apparently drawn in 1995) comes in a little sleeve, making the book feel a little more luxurious.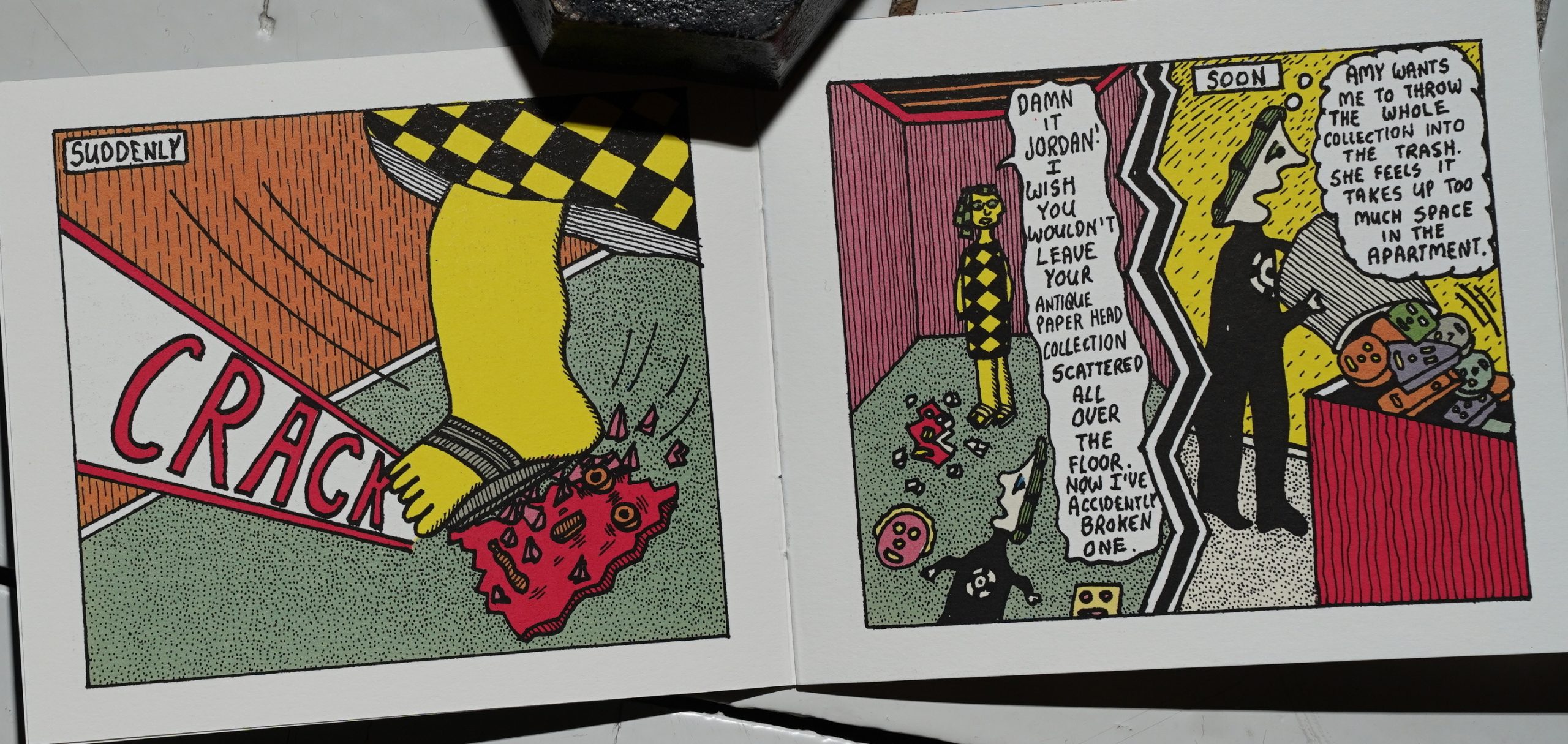 Amy & Jordan have gotten a bit chunkier? Other than that, everything is as usual: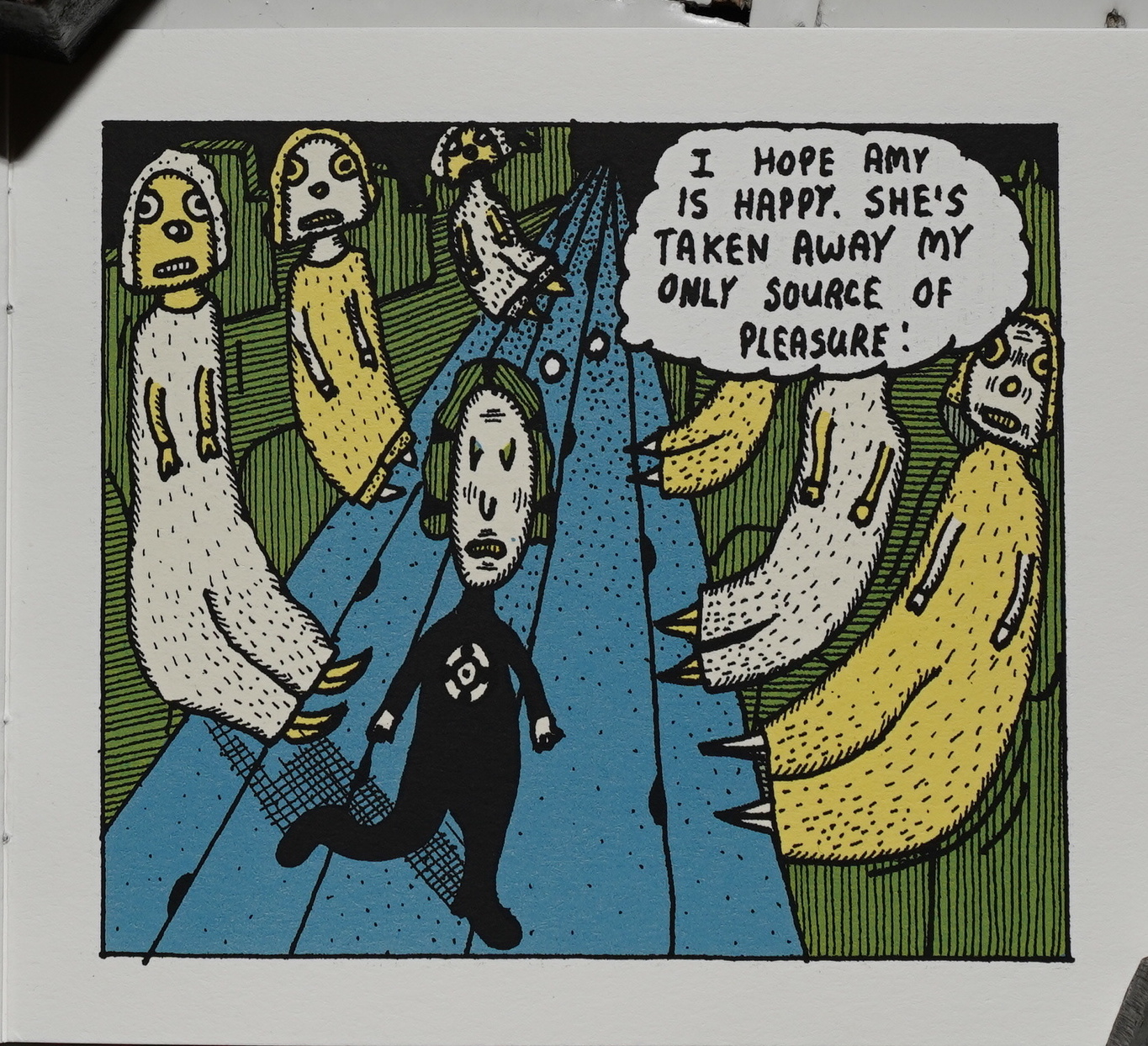 It all ends as well as you'd suppose.
This was published in Switzerland in an edition of 350 copies.
This blog post is part of the Punk Comix series.