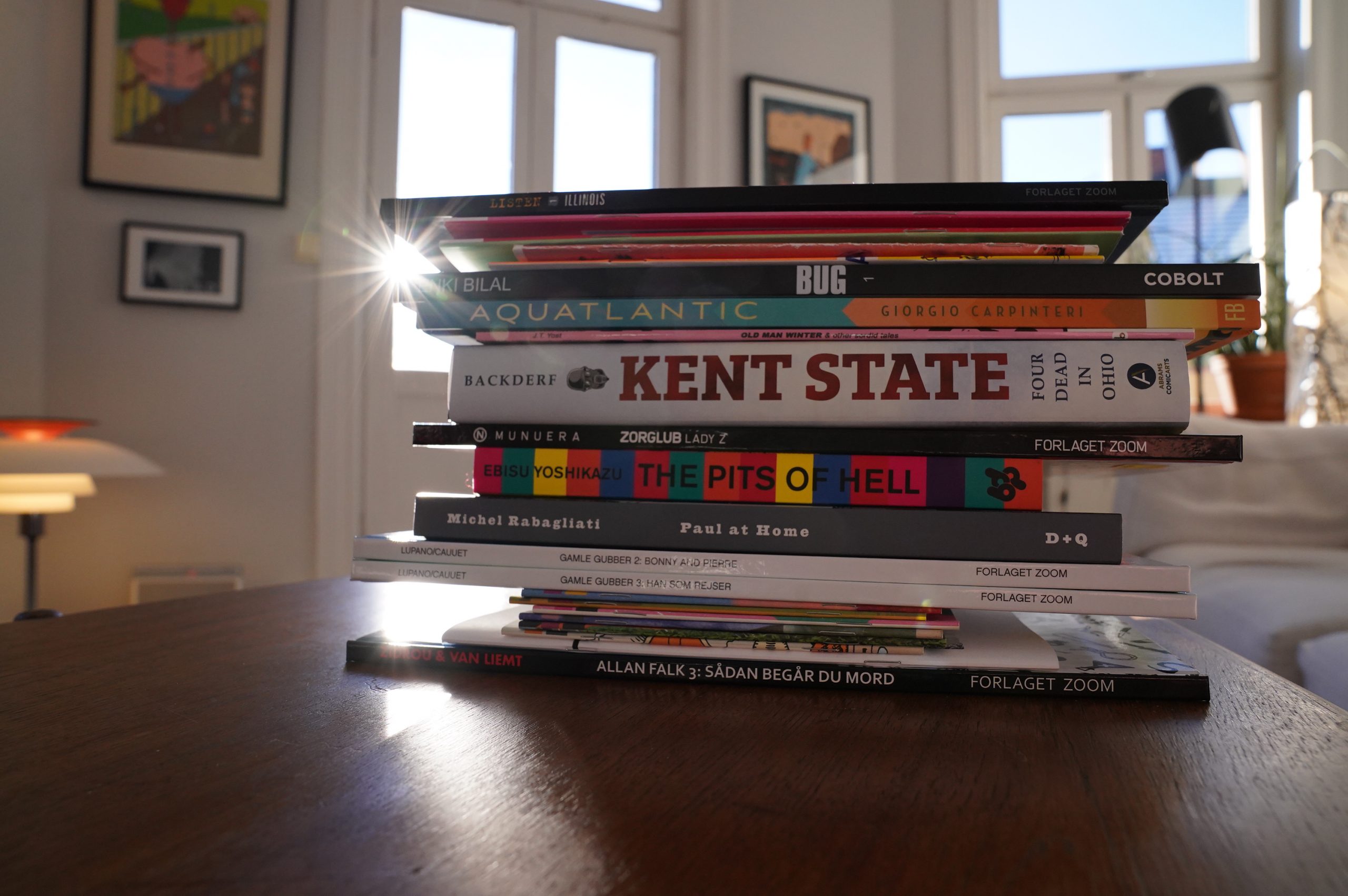 My sleeping patterns are all fucked up again, so I'll be reading comics until morn. And beyond?
| | |
| --- | --- |
| Bobbie Gentry: The Girl From Chickasaw County: The Delta Sweete | |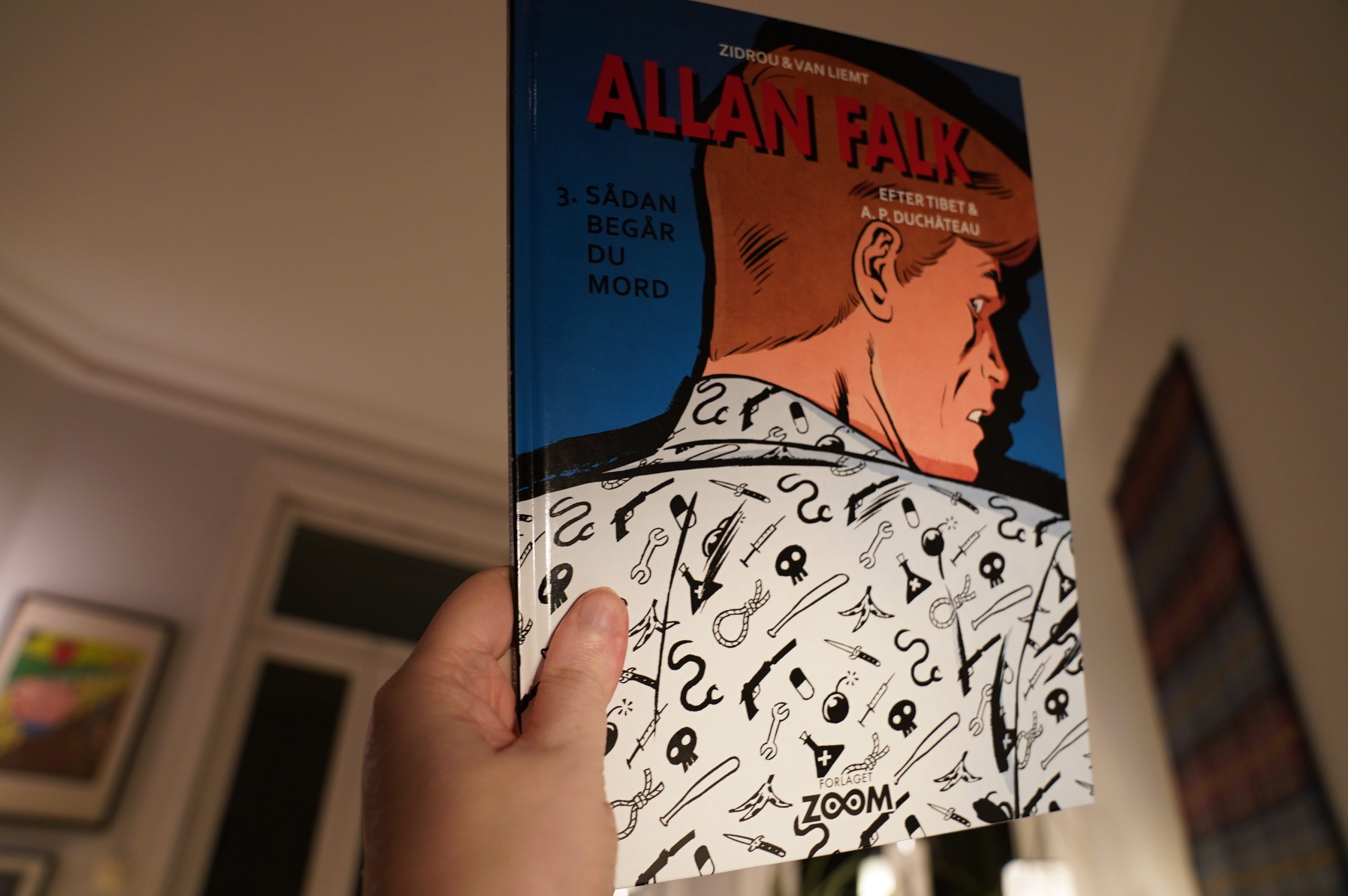 01:45: Ric Hochet 3: Comment réussir un assasinat by Zidrou & Van Liemt (Zoom)
This is from the Ric Hochet revival: The old series had a certain charm, but was really stodgy. The first revival albums were fun, so I hope they keep it up.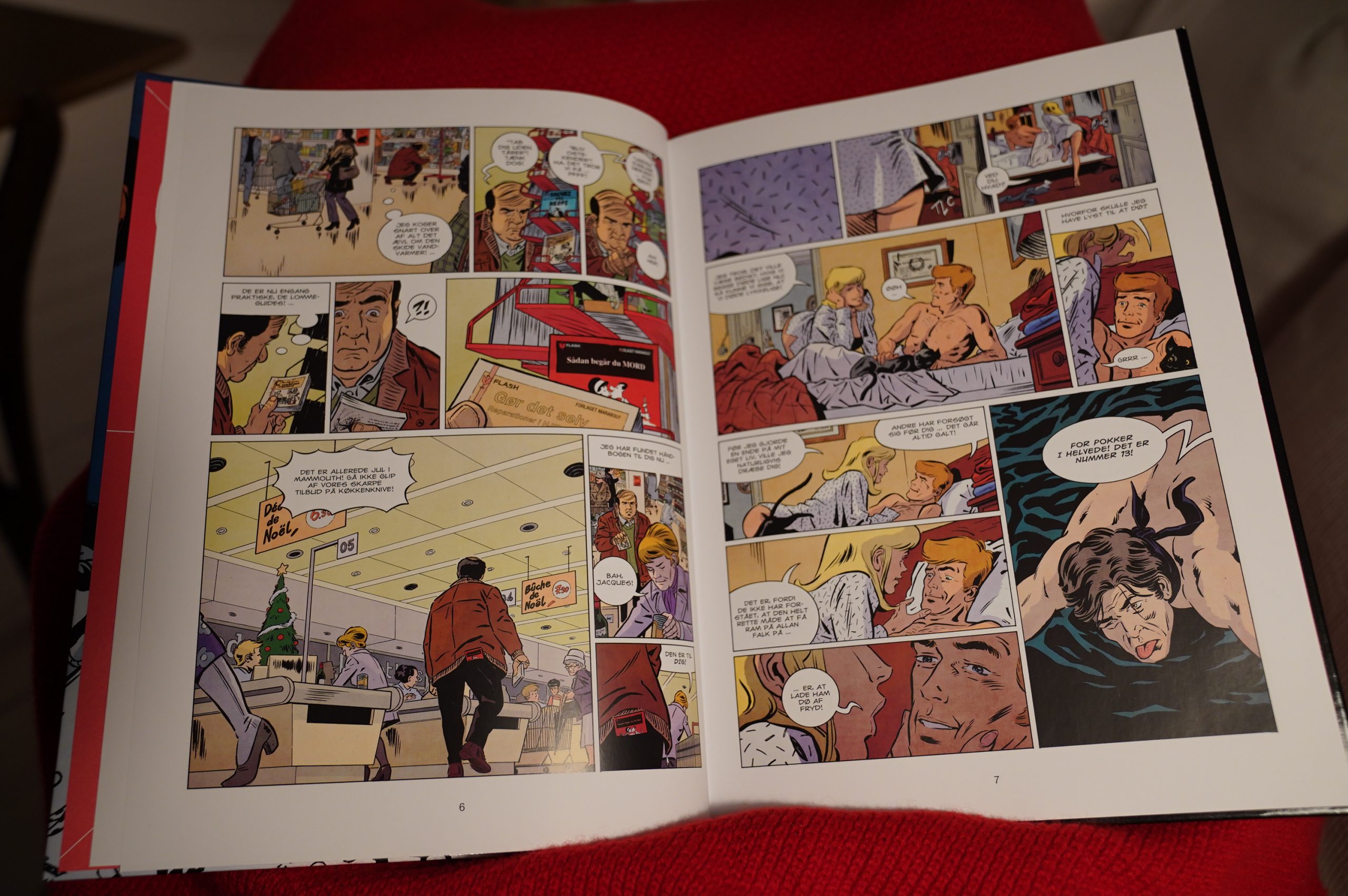 And, yes, it's a plot every bit as silly as the old Ric Hochet stuff, and charming artwork.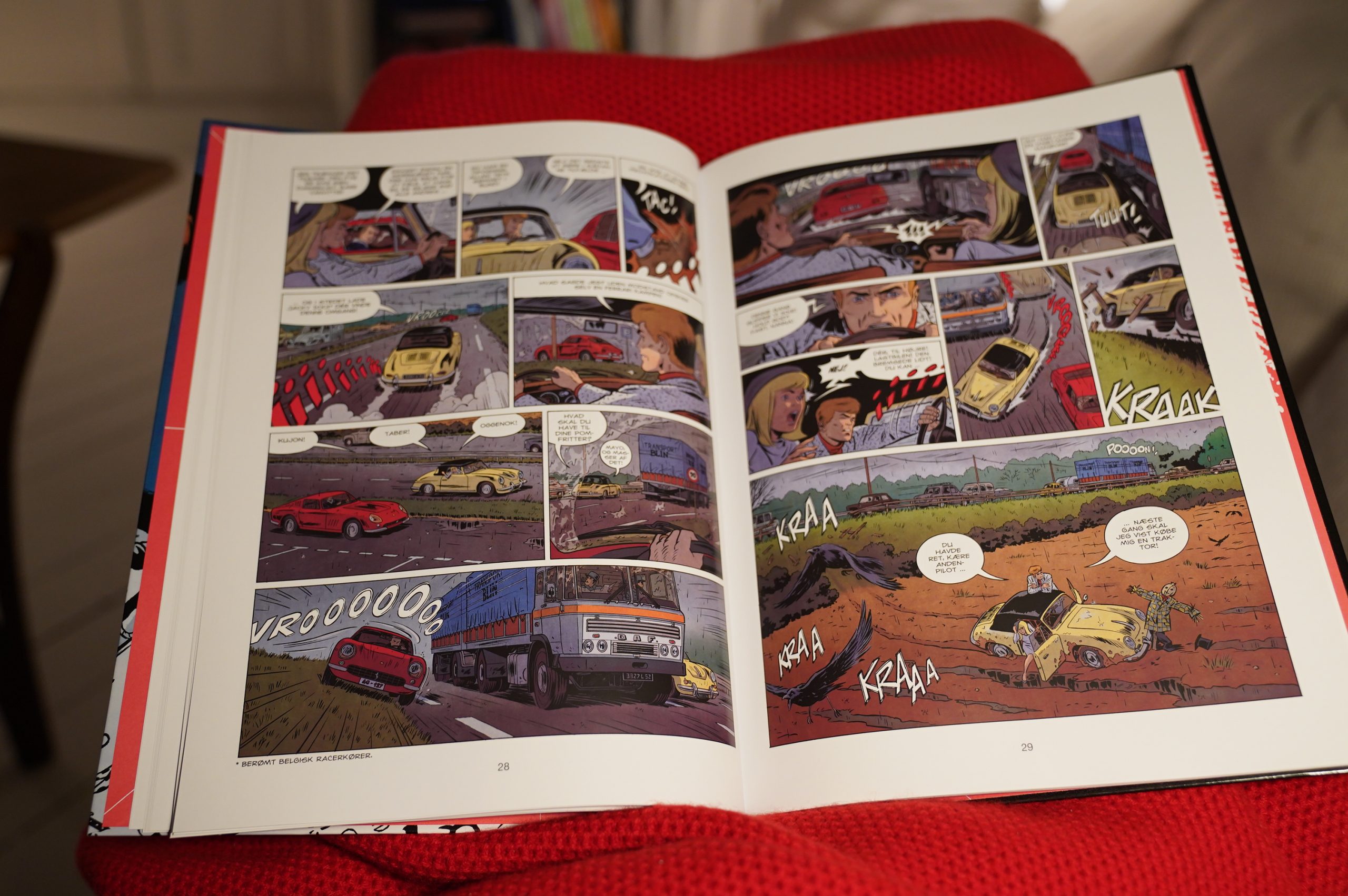 It's a good pastiche.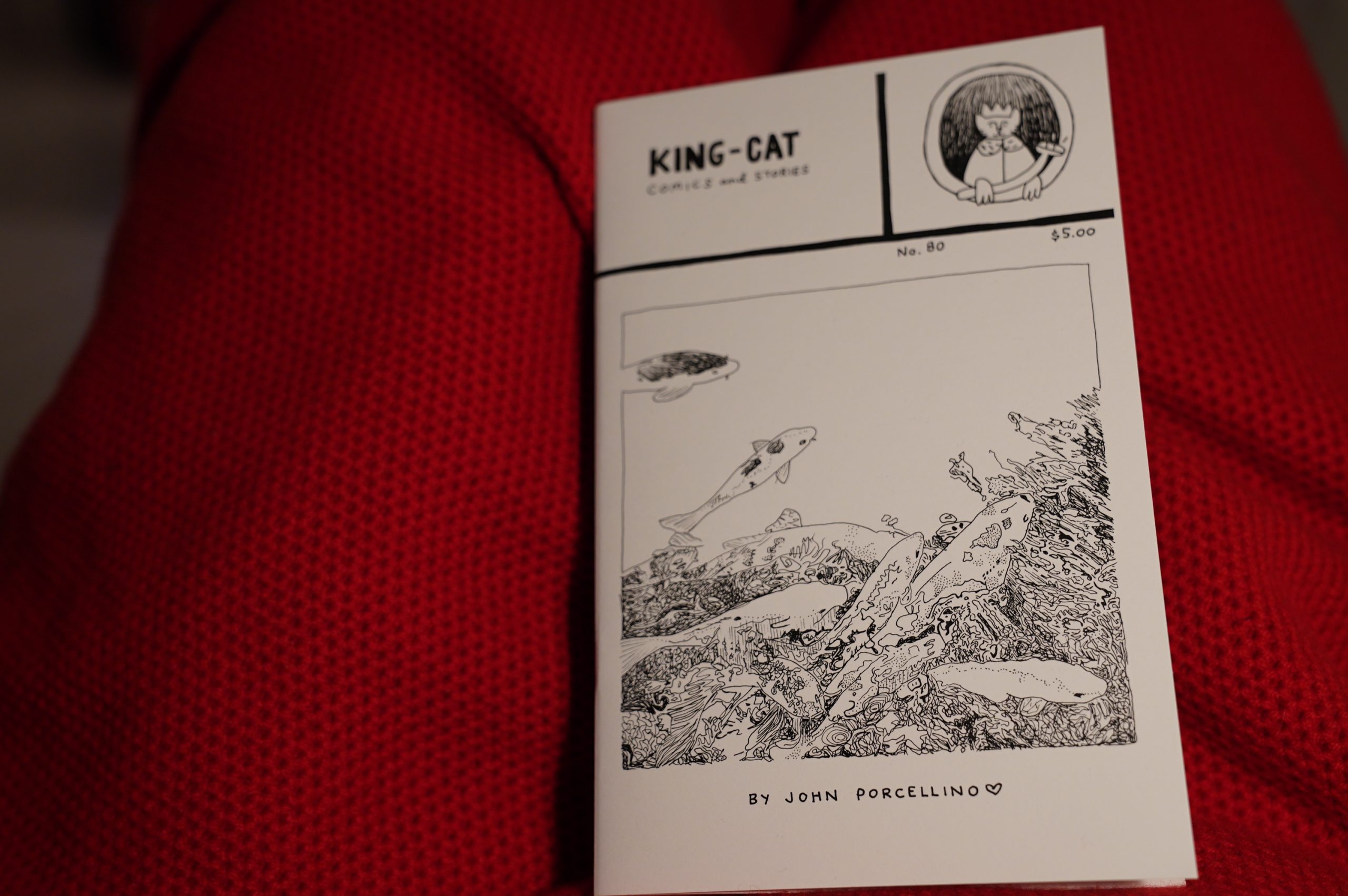 02:33: King-Cat Comics and Stories 80 by John Porcellino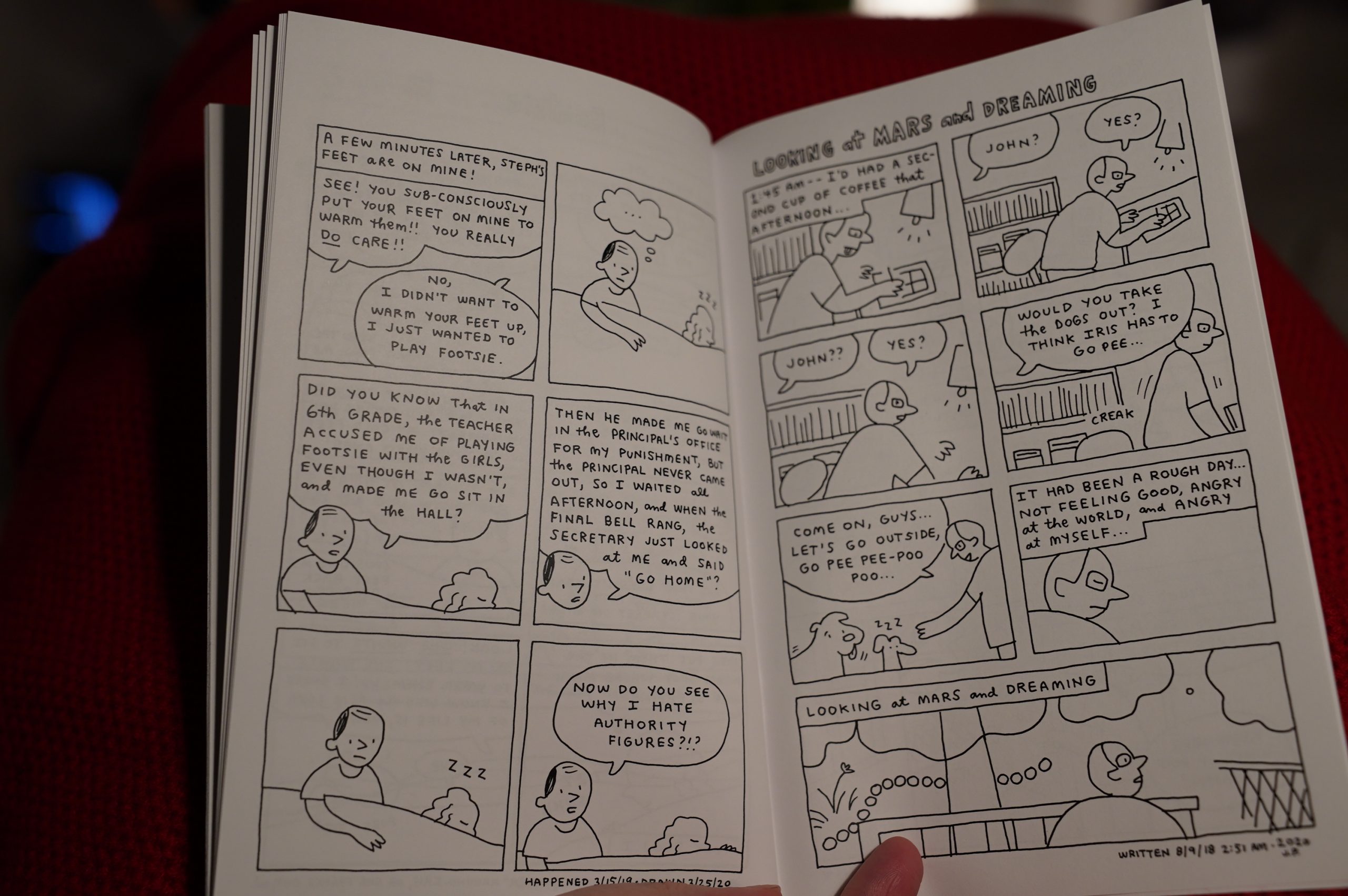 It's lovely.
| | |
| --- | --- |
| Various: For Discos Only | |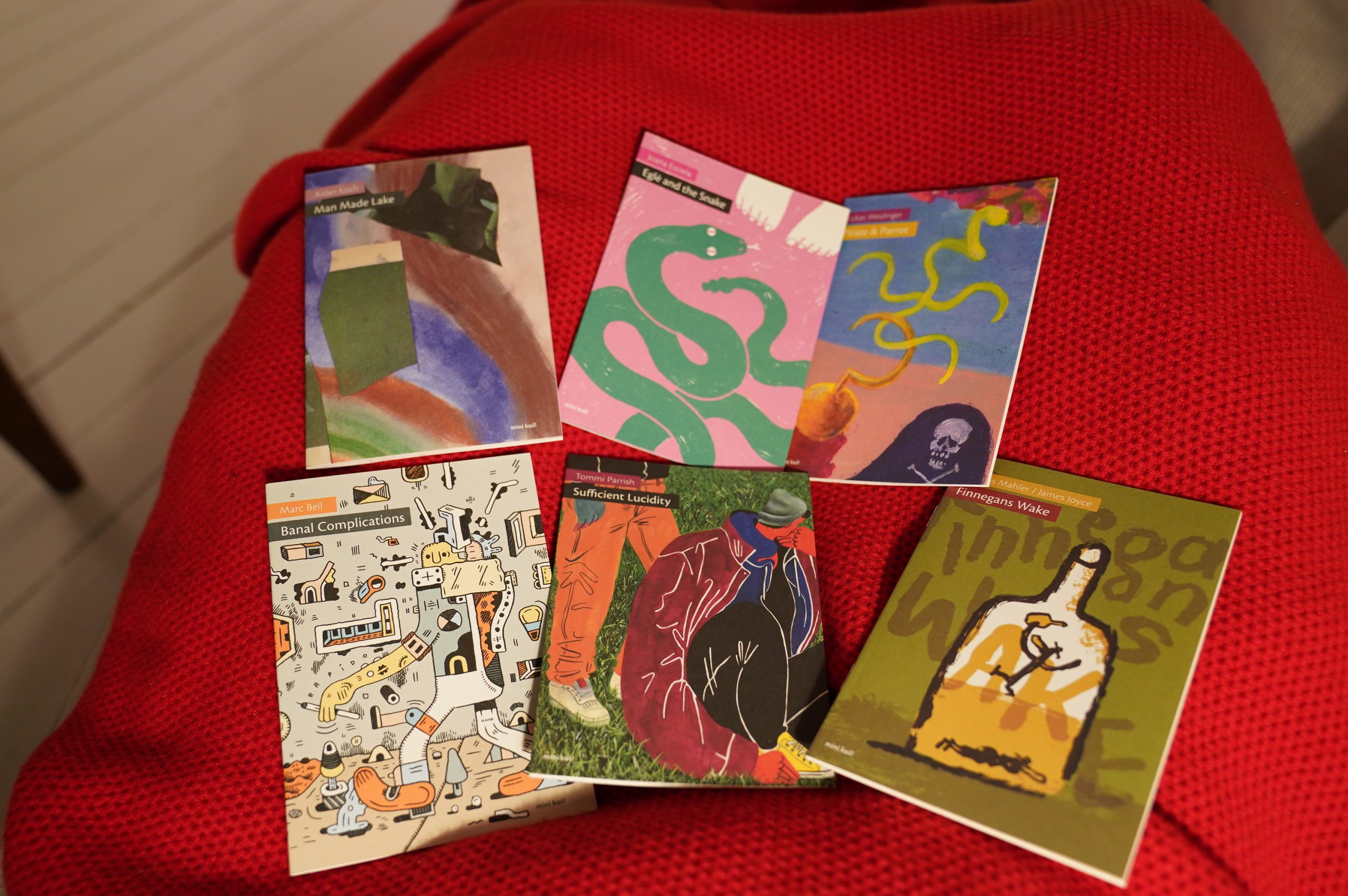 02:48: A Whole Bunch Of Mini Kuš! by A Whole Bunch Of People (Grafiskie stasti)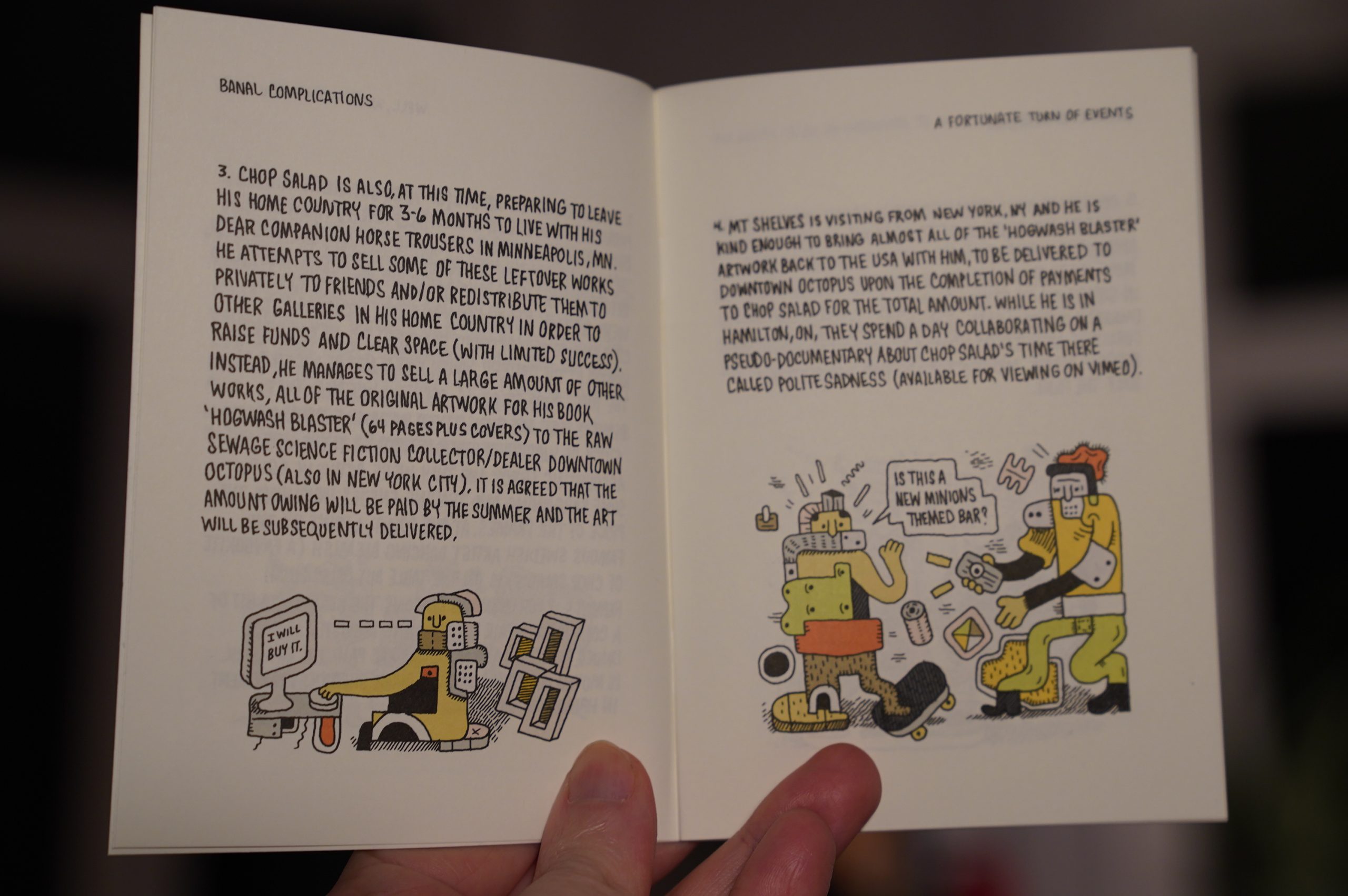 Marc Bell's mini is about a series of banal complications (tax filings, landlord/lease problems).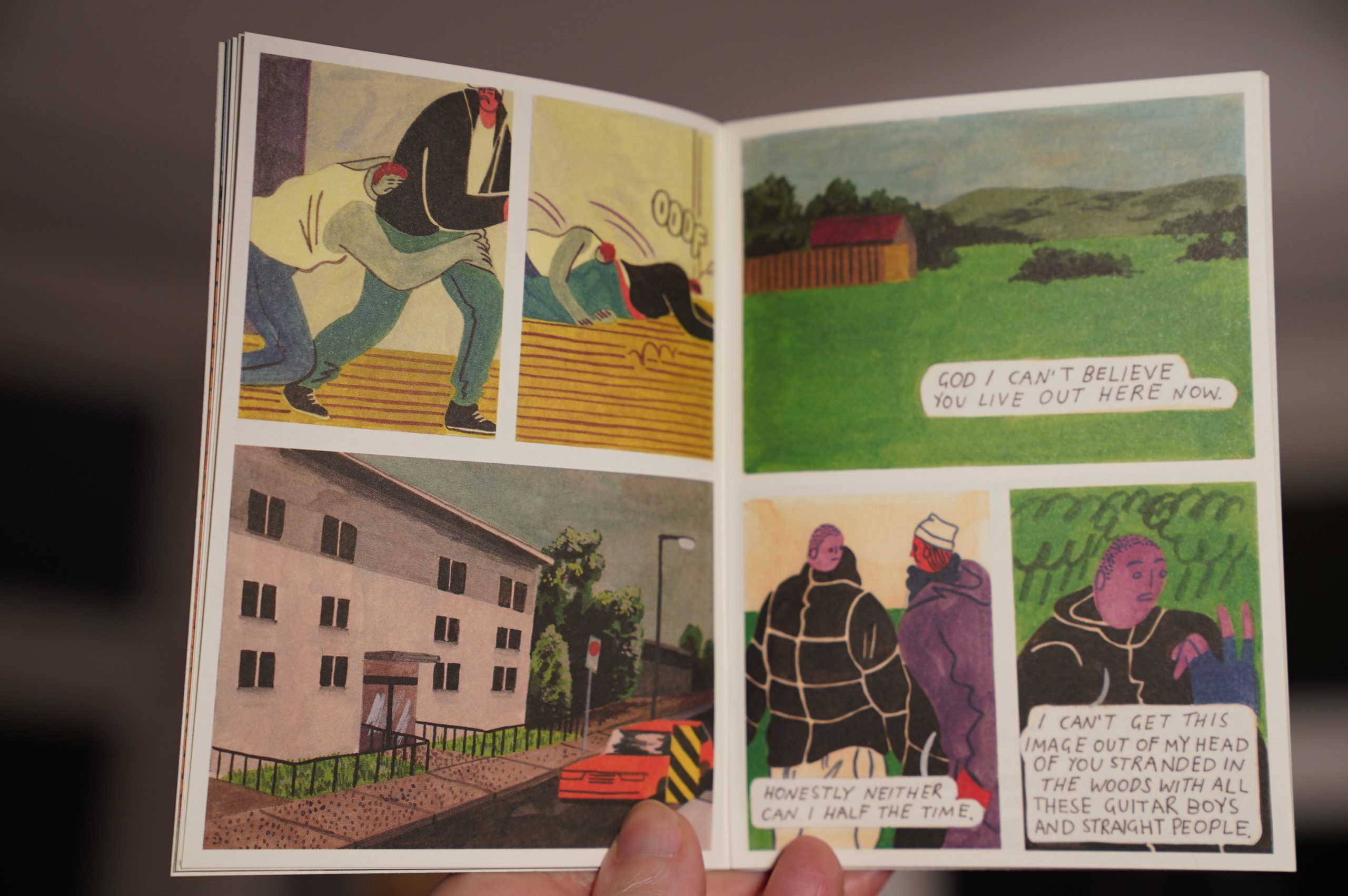 Tommi Parrish's lovely colours.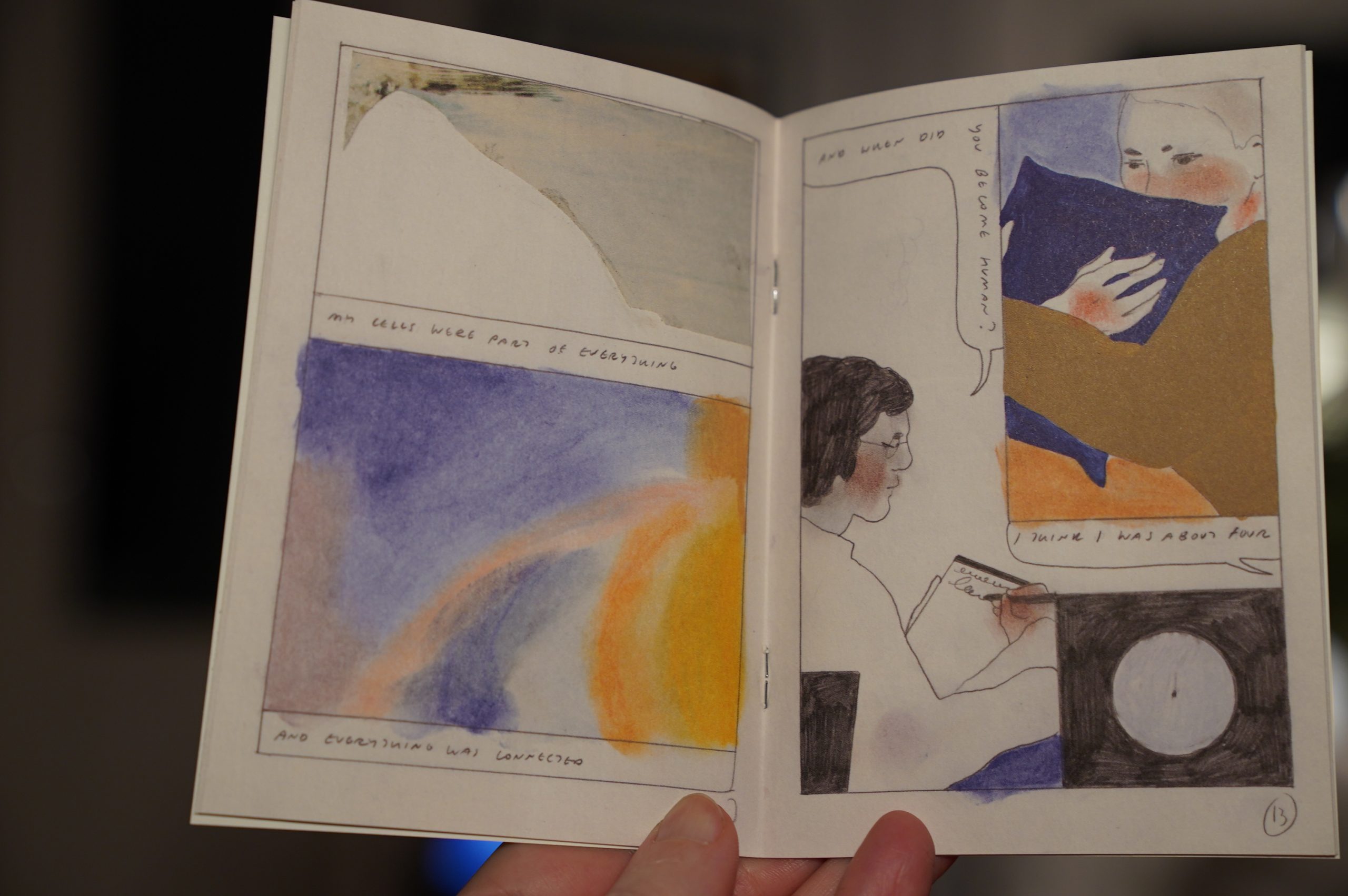 Aidan Koch. Very mood.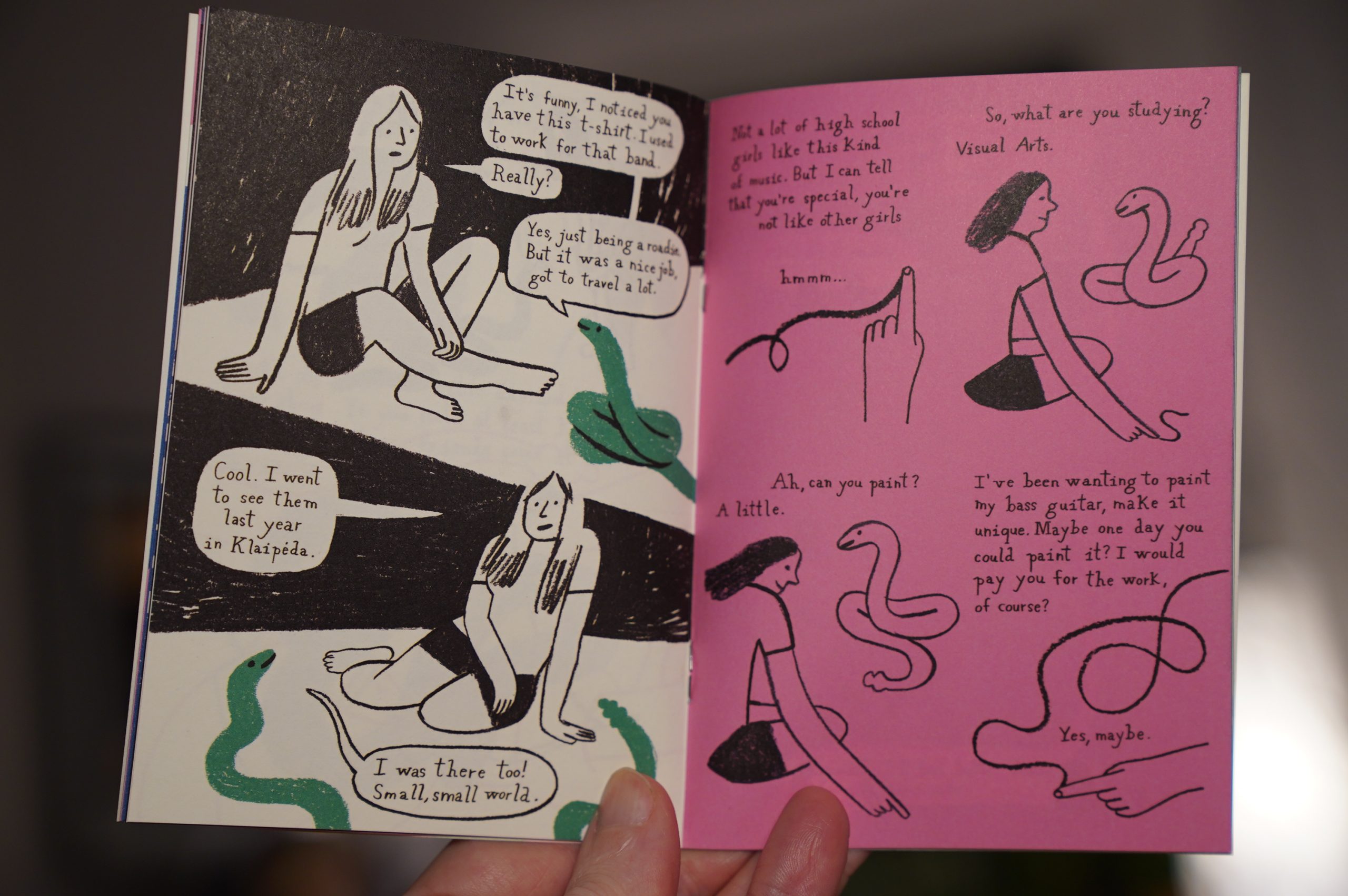 Joana Estrela does a very creepy story about a creep.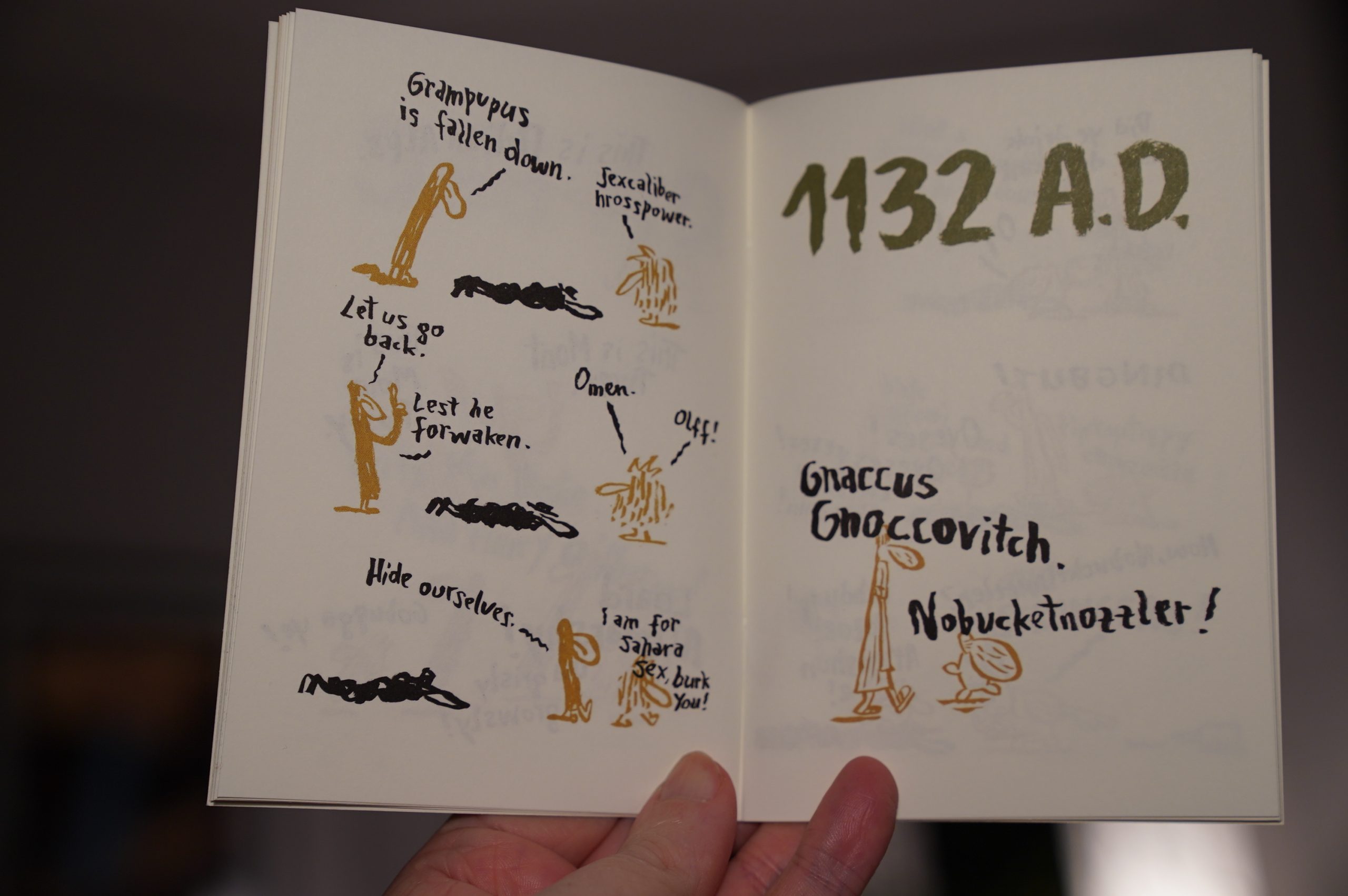 Nicolas Mahler adapts Finnegans Wake.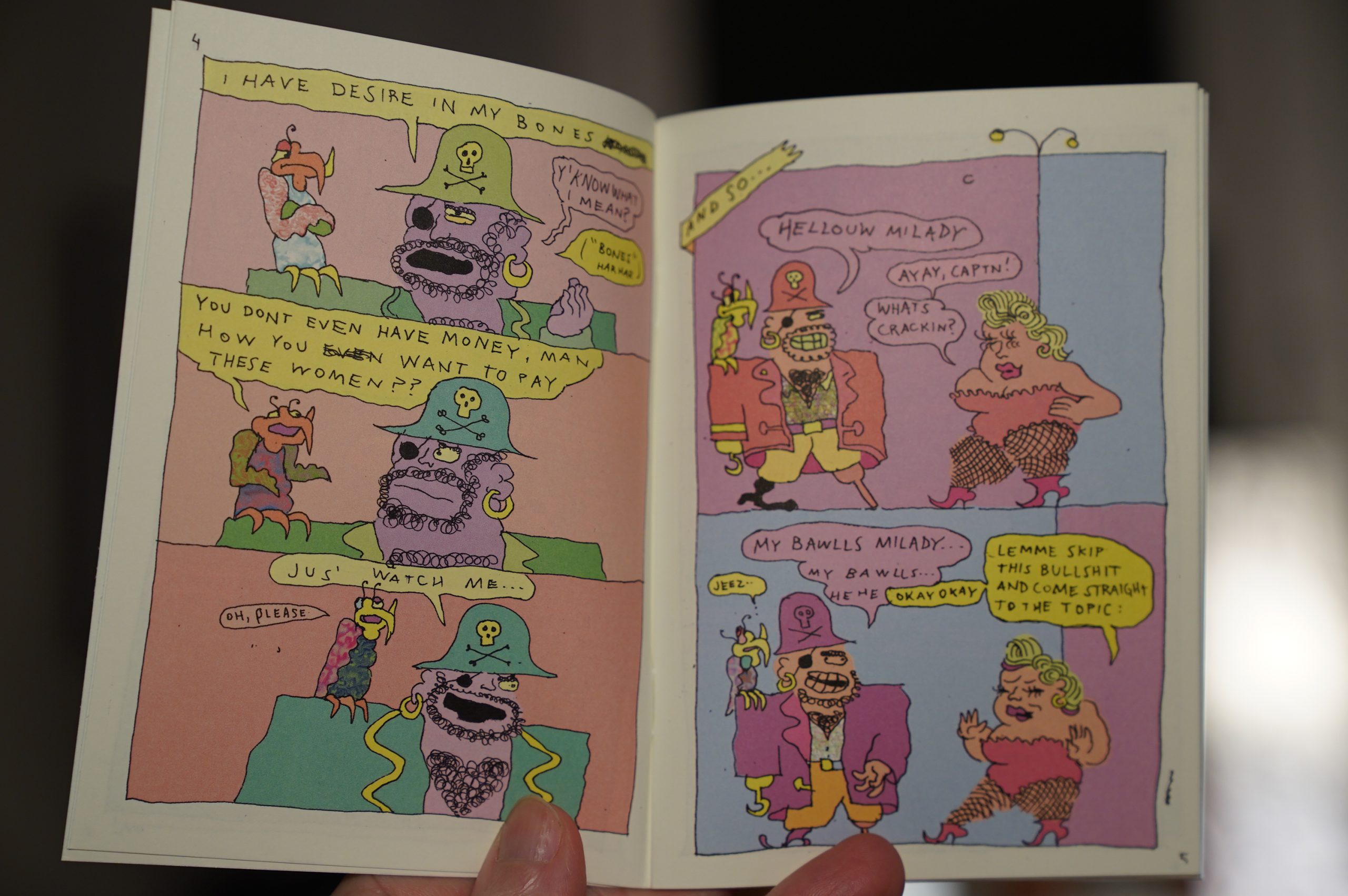 Lucas Weidinger does… this…
Anyway, that's a nice bunch of minis, but Kuš is always good. (Kuš, I think, sort of pioneered this whole "let's just publish stuff in English" thing for art comics in Europe, which I am eternally grateful for. Now there's publishers all over Europe that does this, so the art comics scenes feel a lot less insular than, say, 20 years ago.)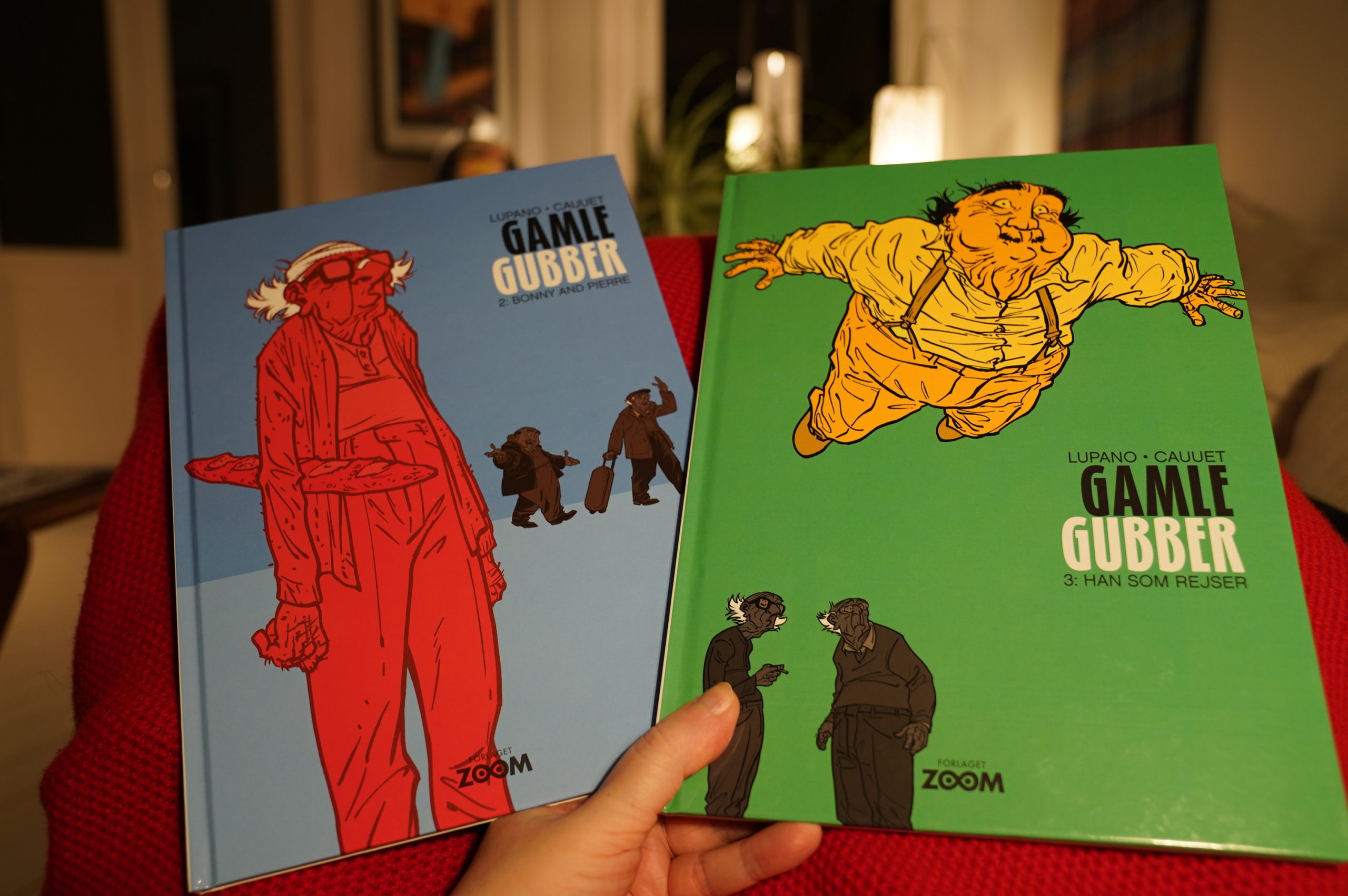 03:20: Les Fourneaux 2-3 by Lupano & Cauuet (Zoom)
This series is my new favourite Frenchey series — but I somehow managed to buy albums 1 and then 4 and 5? So I'm now catching up with the middle bit.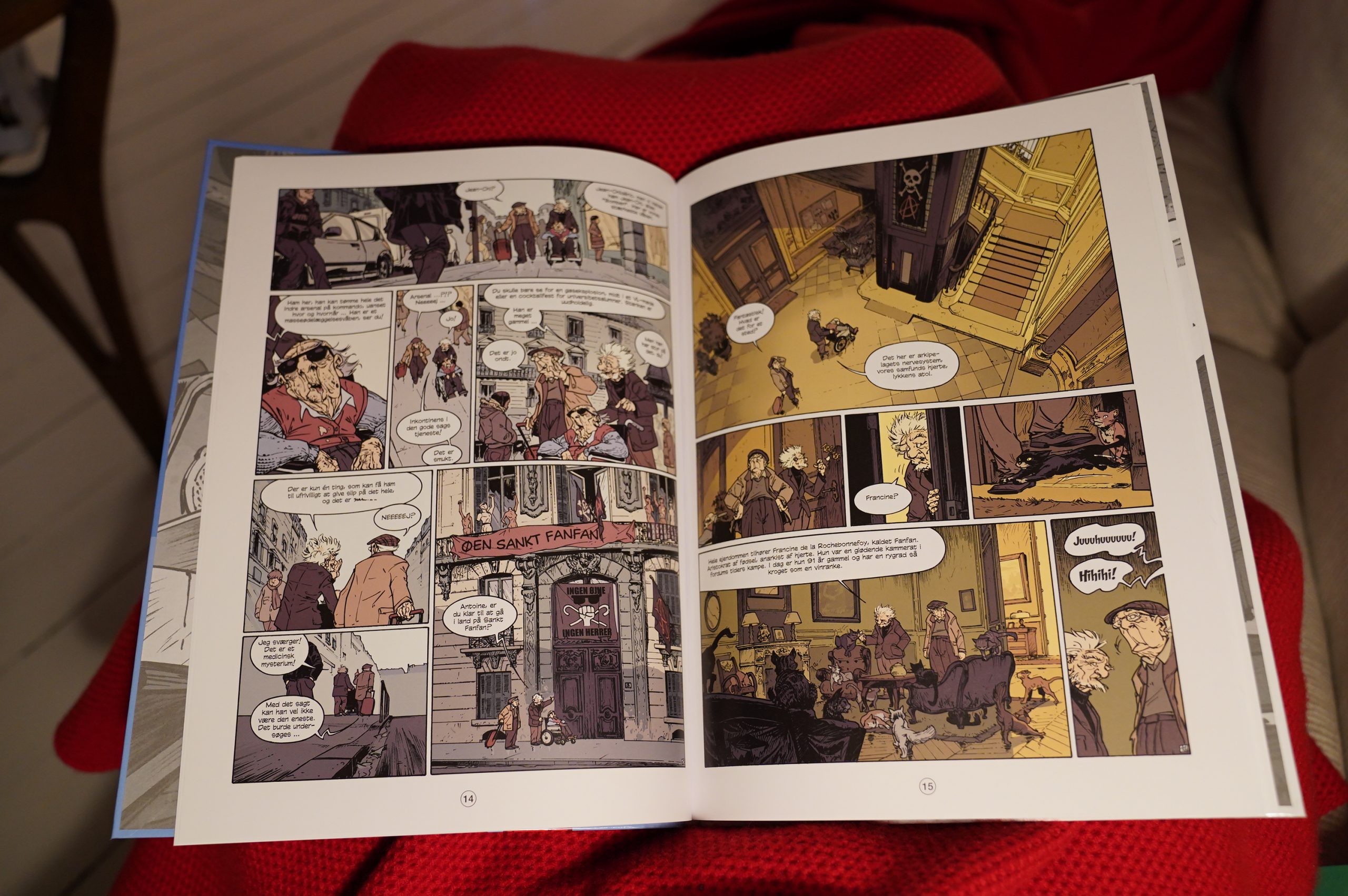 The second album is wonderful: I laughed, I cried.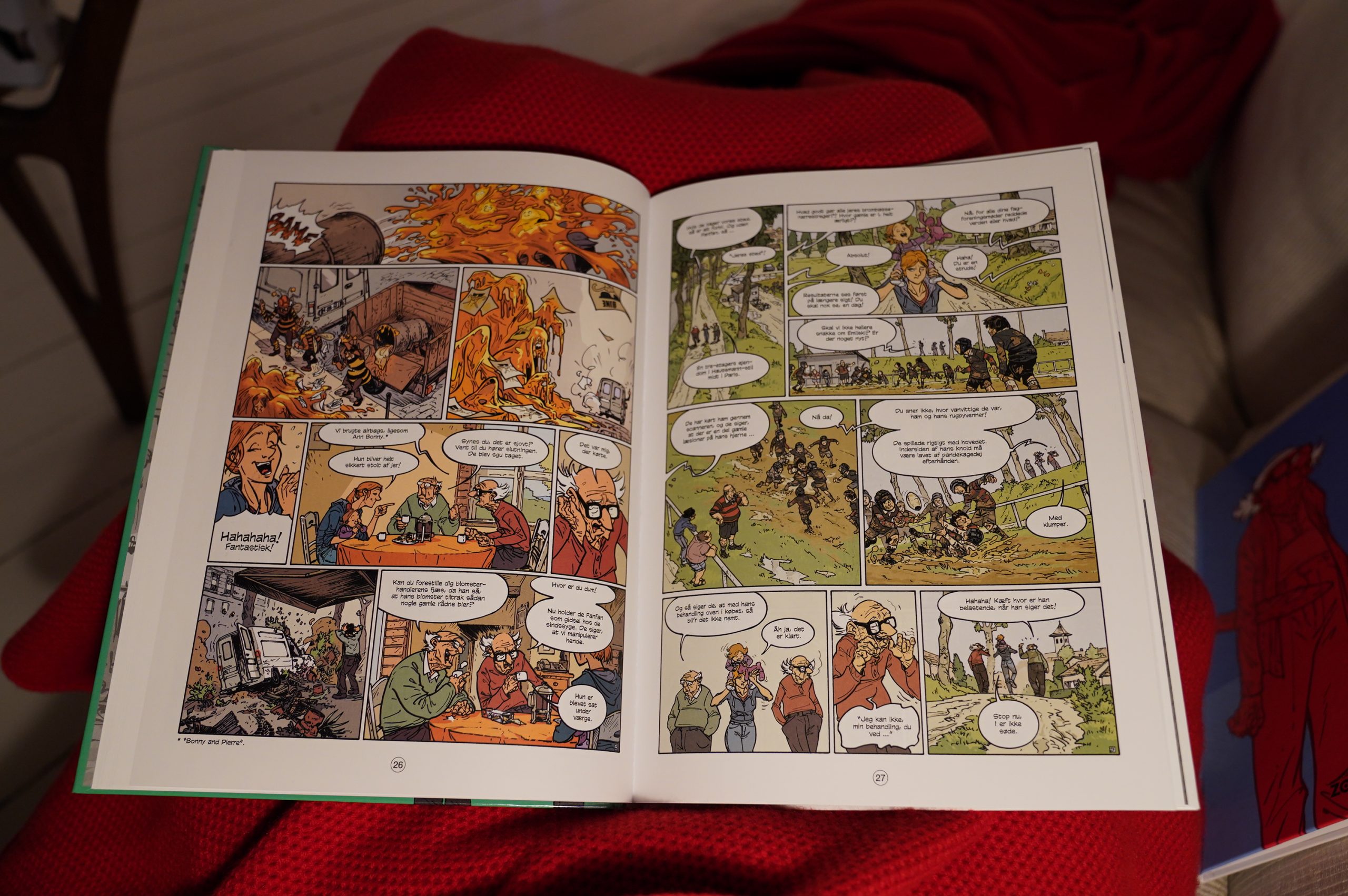 The third suffers from too-much-plotitis: It's setting things up for the next album, and it's tying things up from the first album, as well as bringing us up to speed on the back stories of several characters, so there's little room for anything to, like, happen.
| | |
| --- | --- |
| Cocteau Twins: Treasure Hiding (4): Sessions & Rarities | |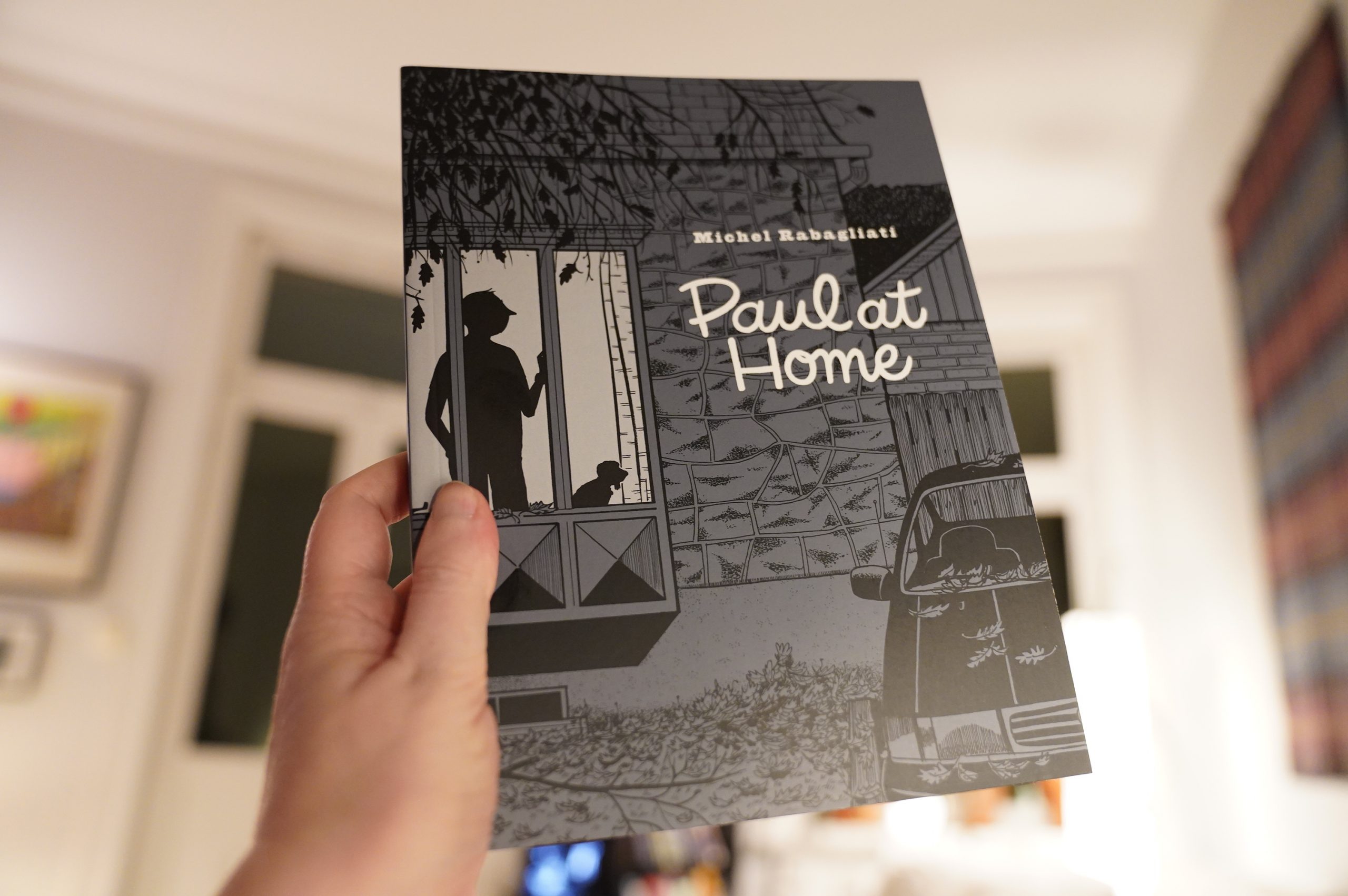 04:30: Paul at Home by Michel Rabagliati (Drawn & Quarterly)
I have a slightly odd relationship to Rabagliati's comics. I think I've read all of them (that are available in English)? And whenever I'm reading them, I really enjoy them? But five minutes after finishing one, it fades from my consciousness like magic.
I so remember zilch about the other Paul comics. They're all autobiographical? I think?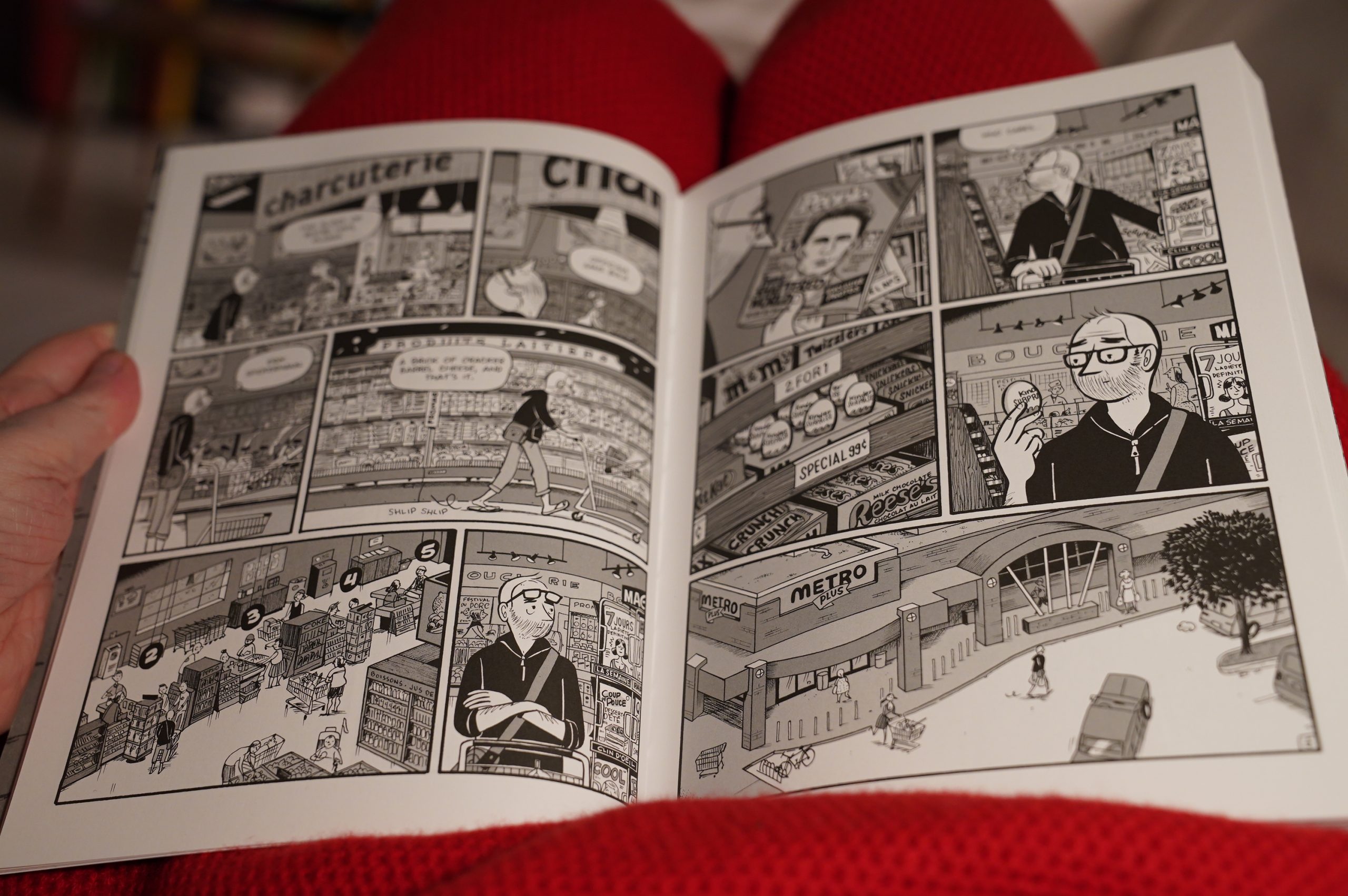 Yup.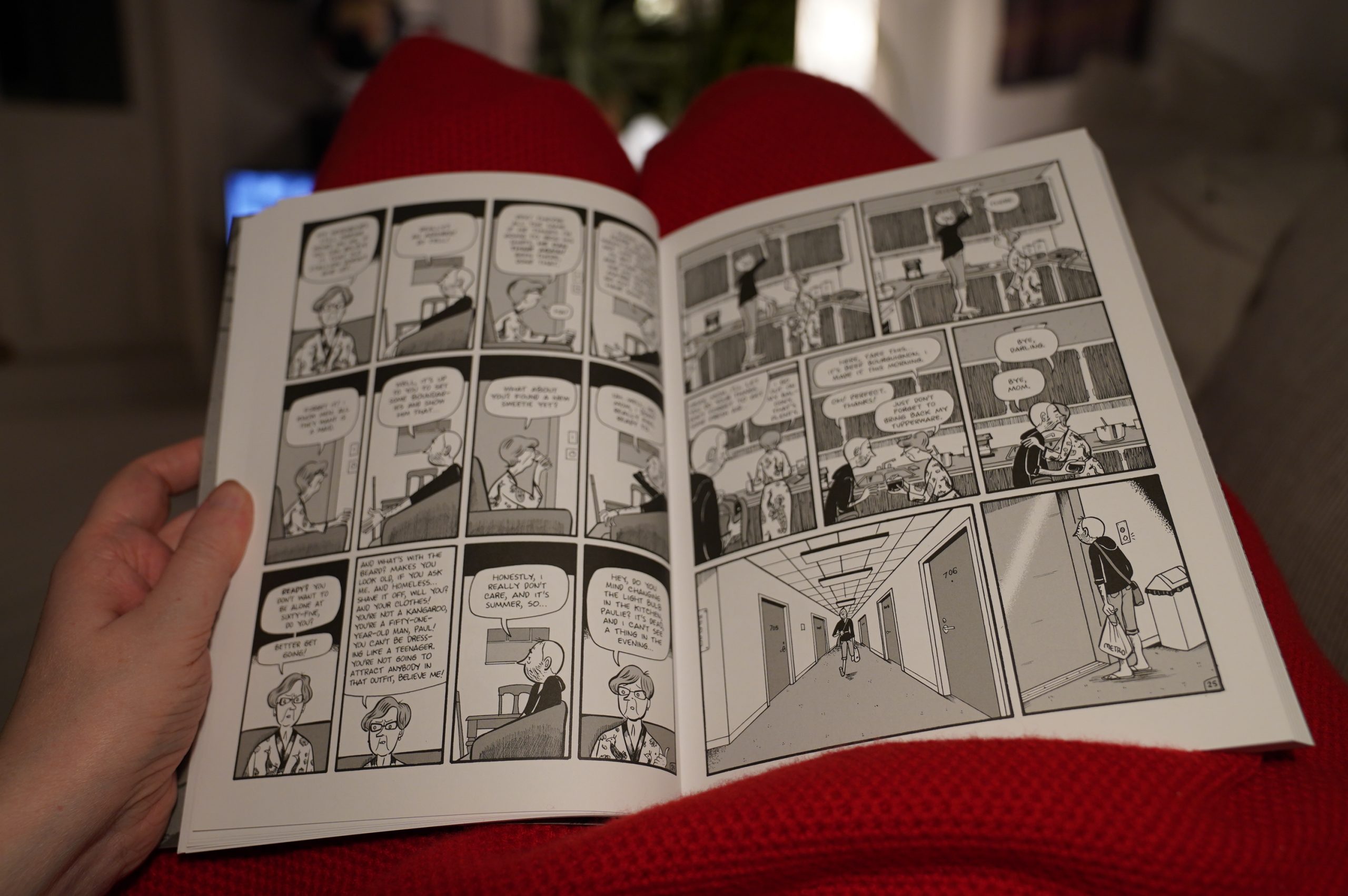 Oh, this one is about growing old? *gasp* 51! That's ooold.
Anyway, this is really good. But: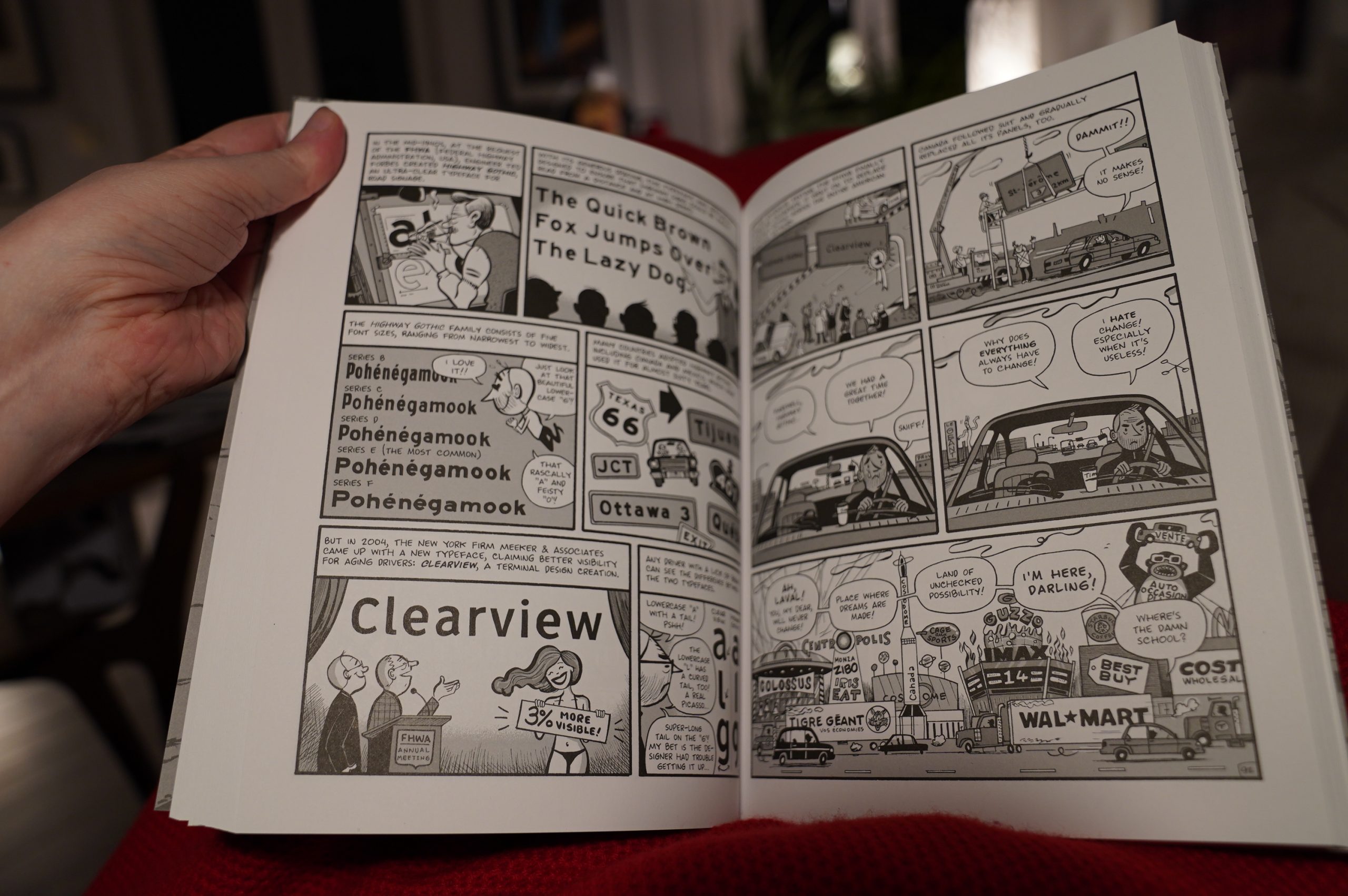 This guy likes Highway Gothic? The worst atrocity in the history of type?
I plotzed, I tells ya.
| | |
| --- | --- |
| Don Cherry, Nana Vasconcelos, Collin Walcott: Codona | |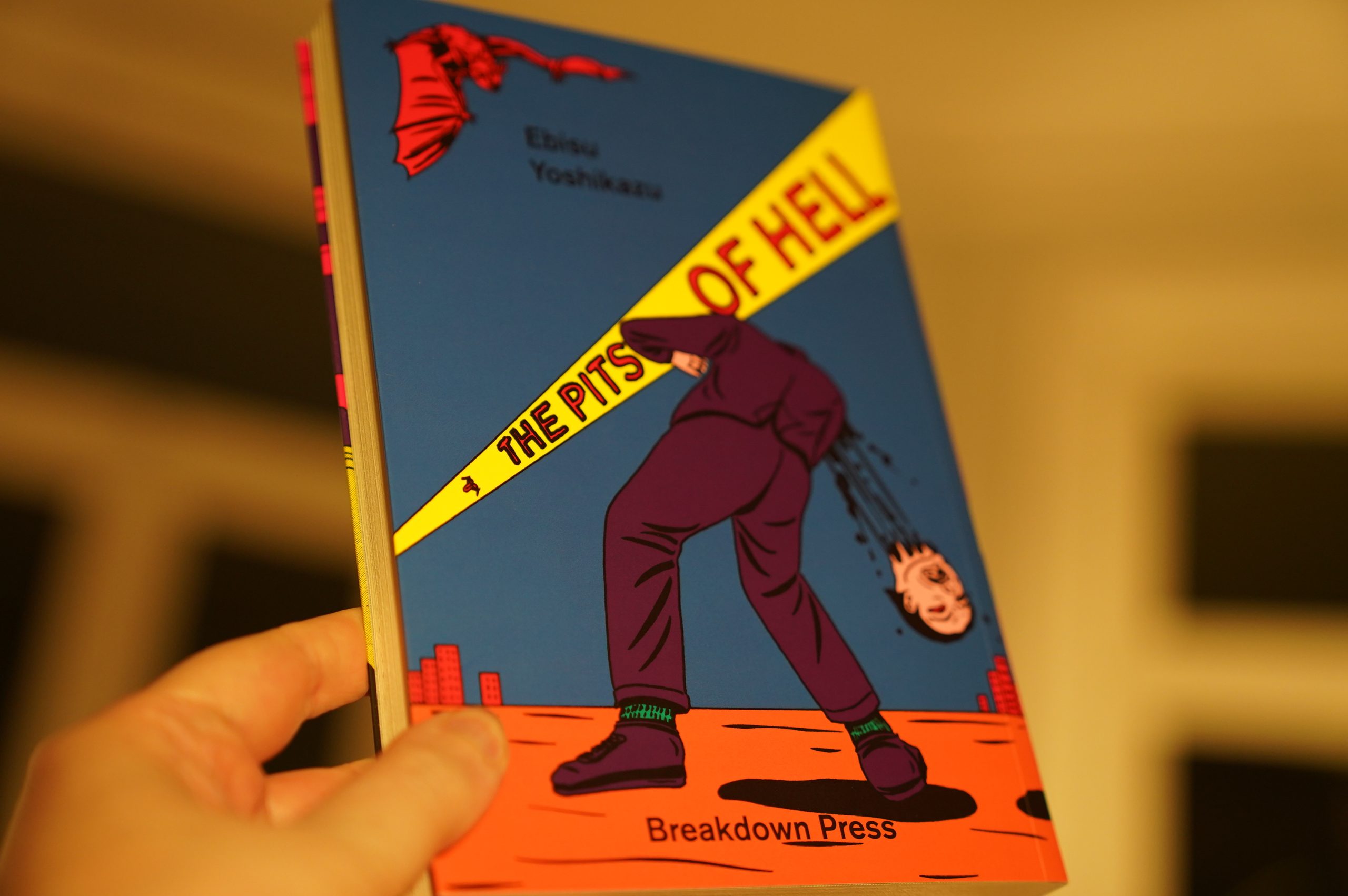 05:36: The Pits Of Hell by Ebusi Yoshikazu (Breakdown Press)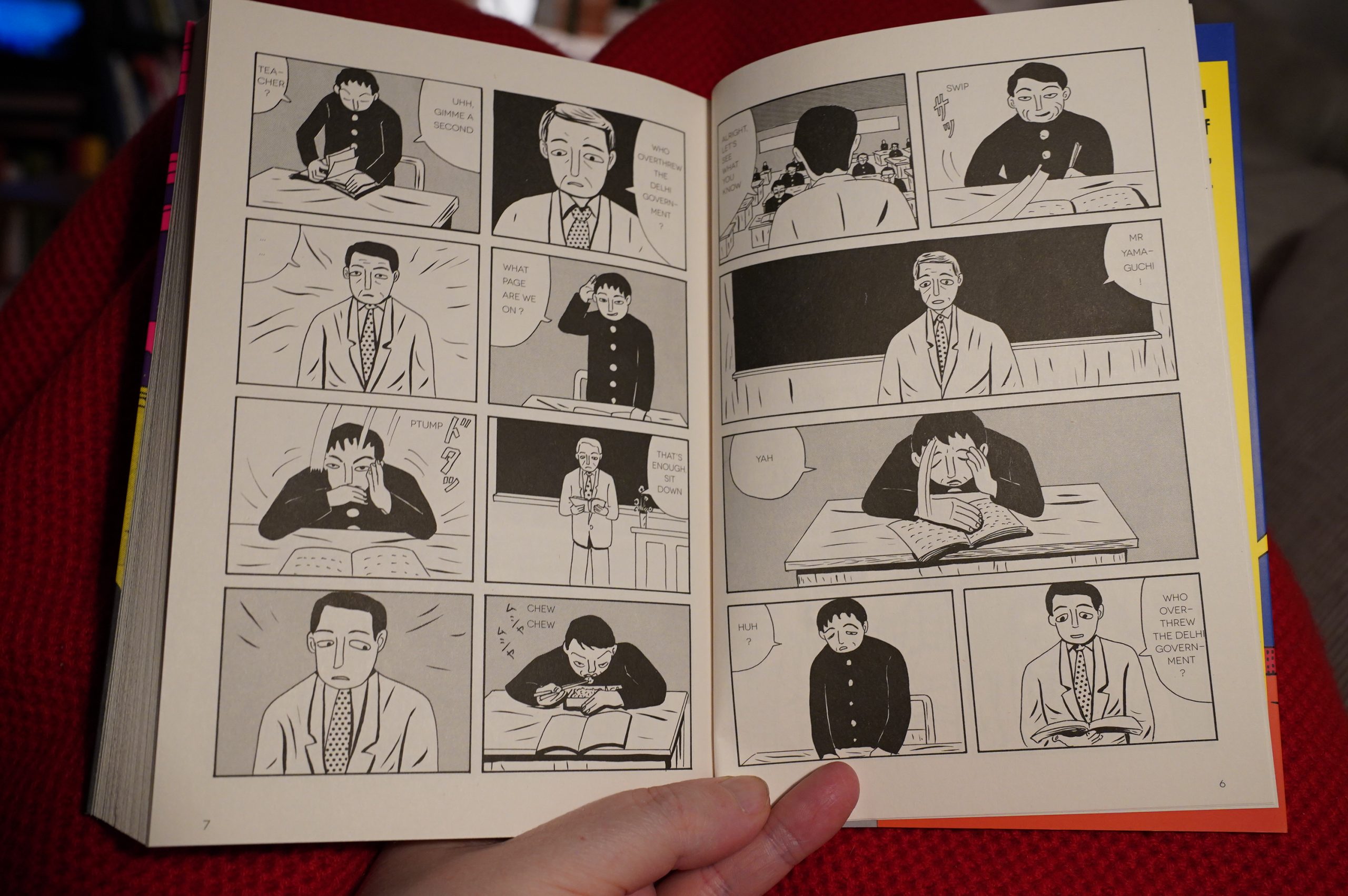 Hey! Very punk. Ratty drawrings rool.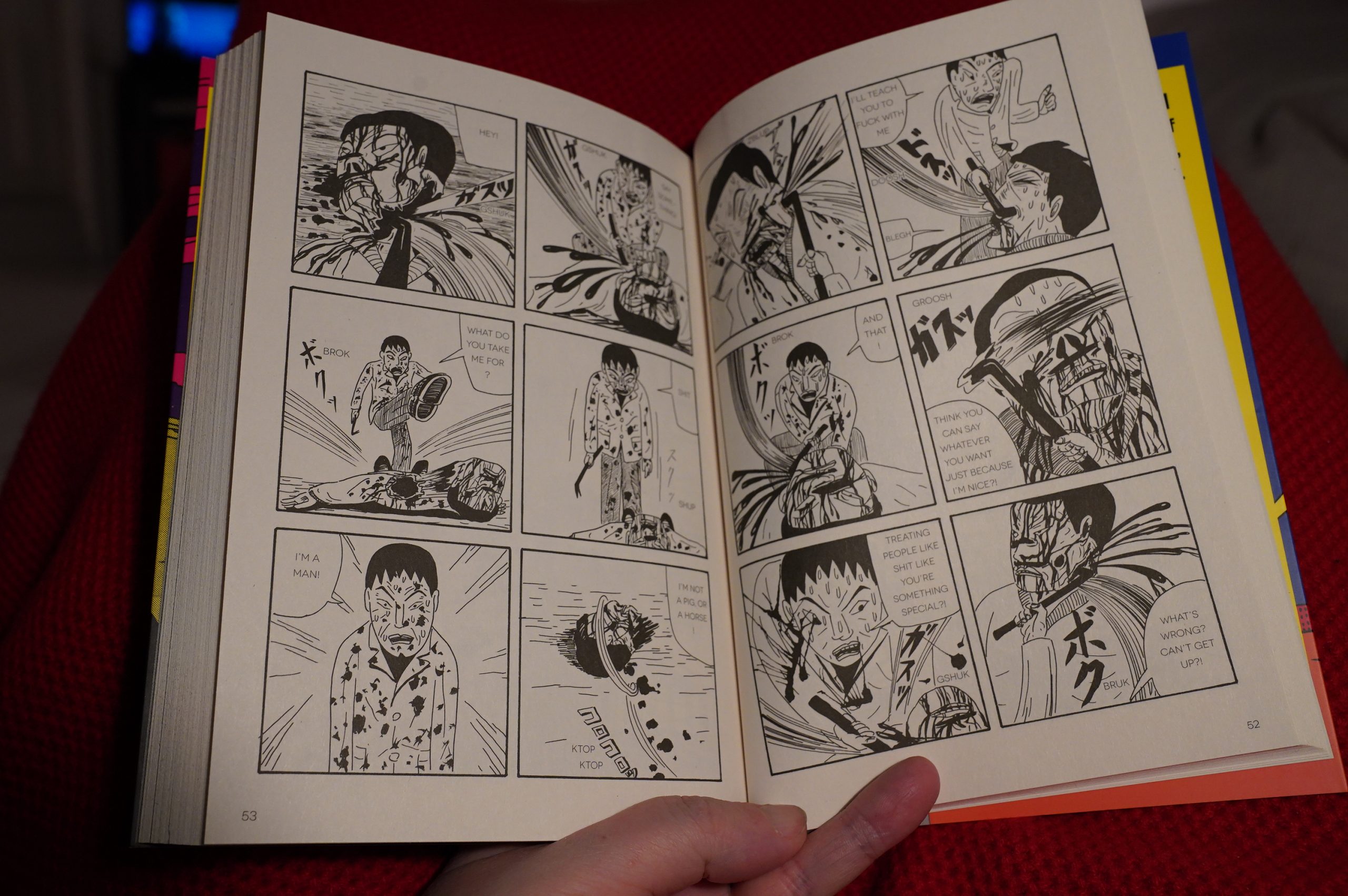 I first thought these were all social satire and stuff, and I didn't realise until like the third story that these were all dream narratives.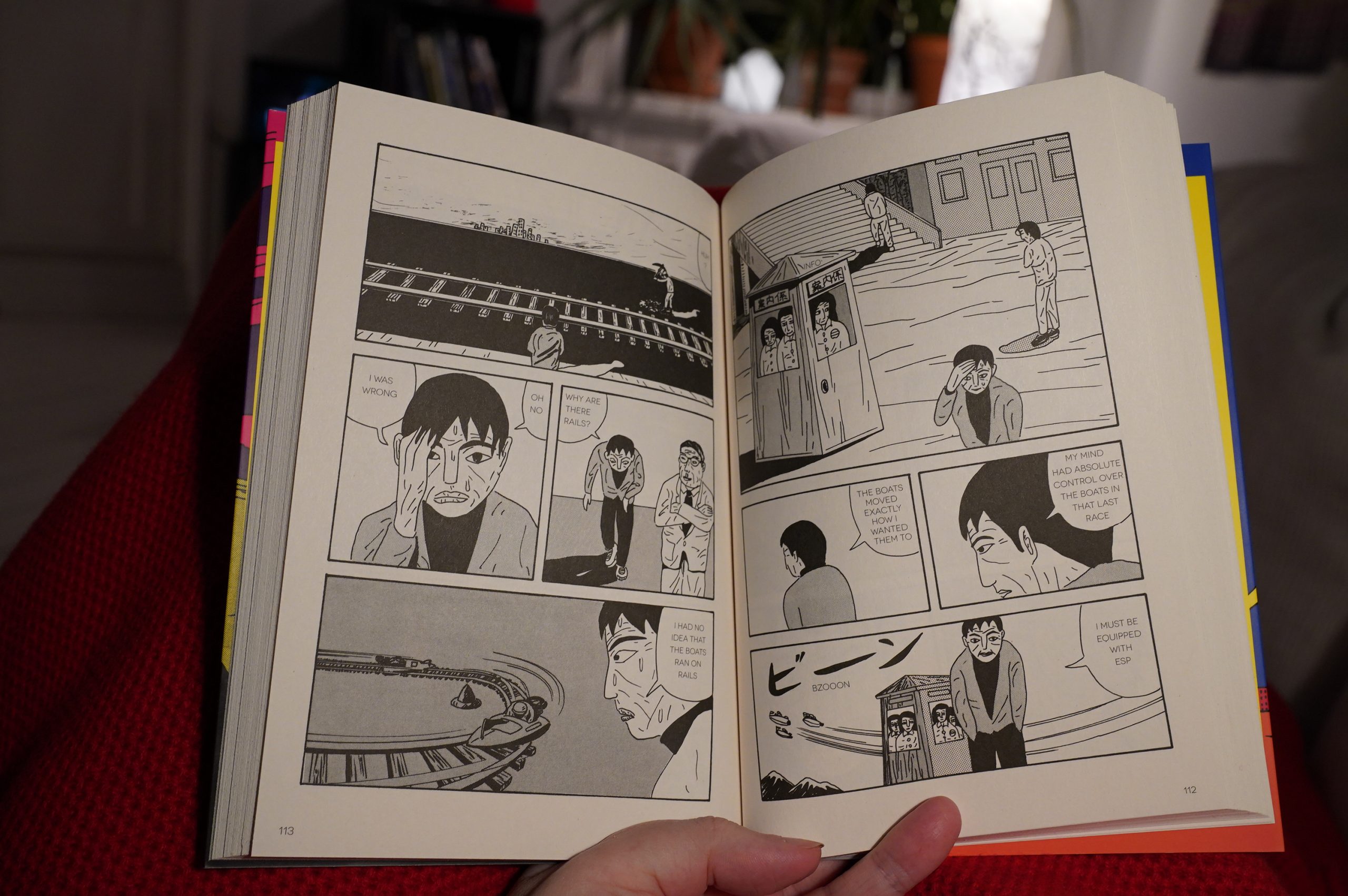 And then it totally clicked for me and I was all in.
For about three stories, and then I was bored, because other people's dreams are kinda boring.
But this collection has some of the most convincing dream narrative I've ever seen — reading this really feels like dreaming, which is almost impossible to do. So that's some kind of genius.
Reading this one story at a time would probably have been a better reading experience.
| | |
| --- | --- |
| The Durutti Column: Without Mercy | |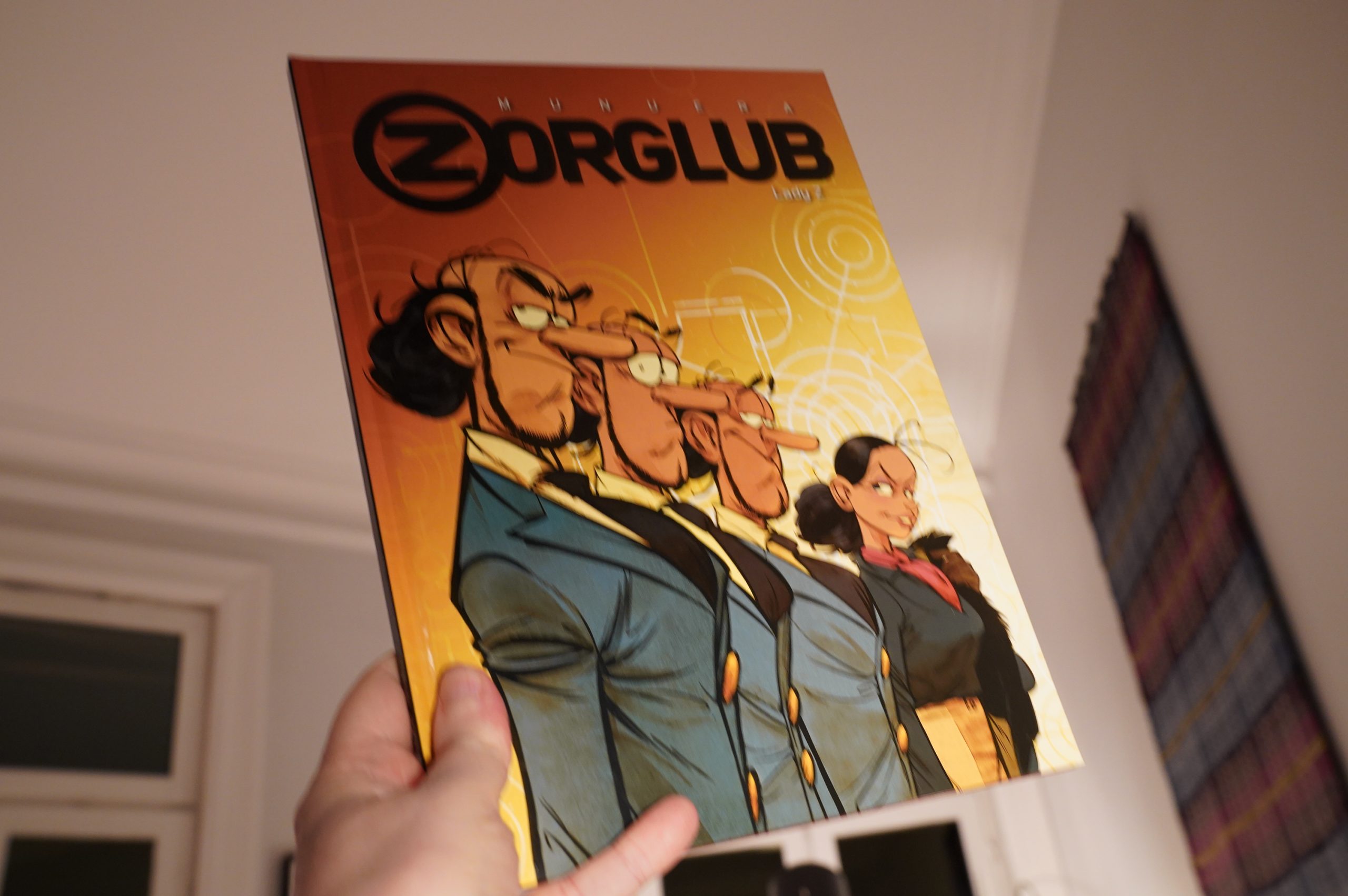 06:34: Zorglub 3: Lady Z by Munuera (Zoom)
So, this is that Spirou spin-off series. I think I've read the previous two albums? They're about the morally ambiguous Zorglub character and his daughter, if I recall correctly, and they were kinda fun?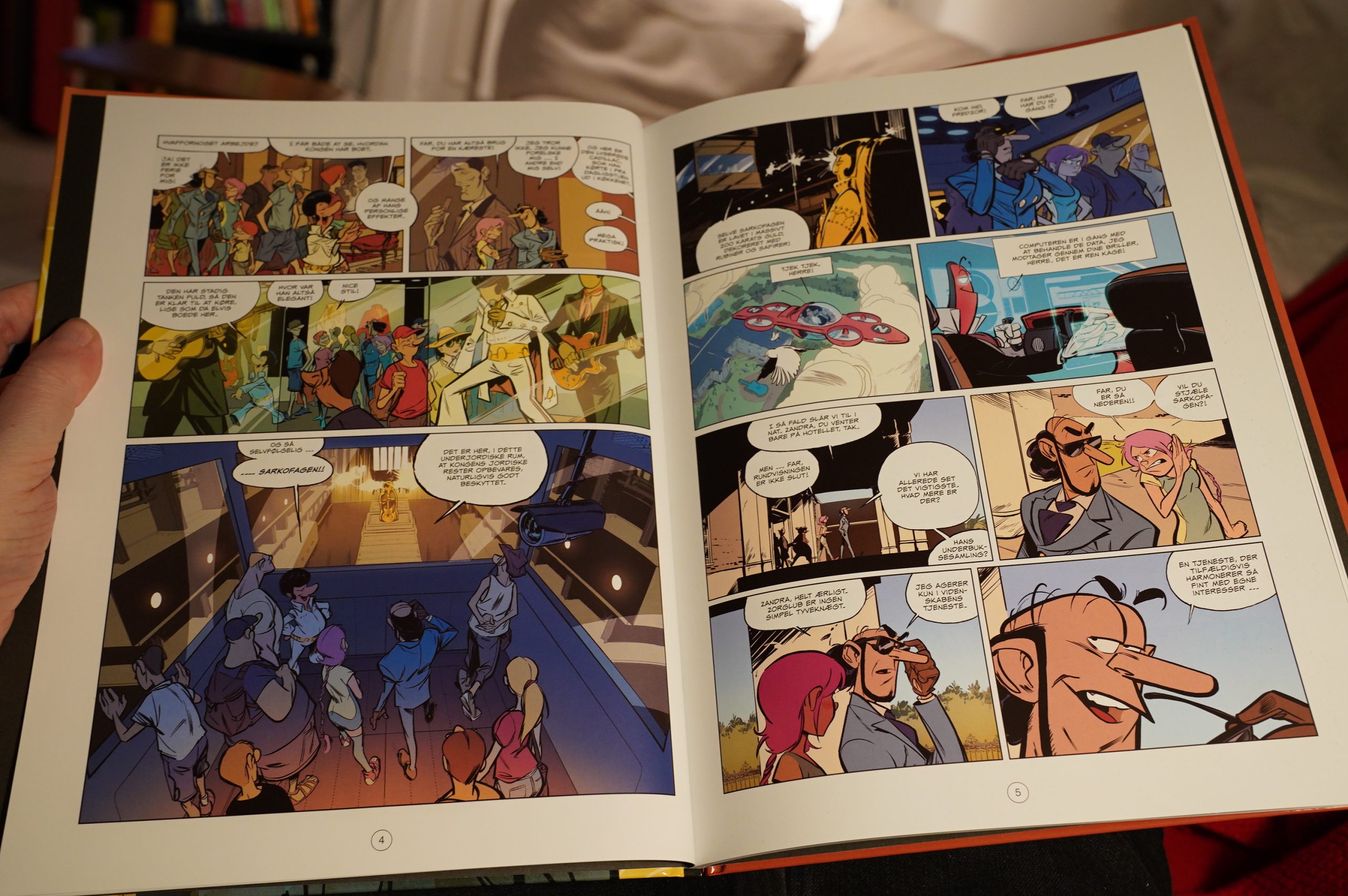 Well… it's OK. It's got the feeling of a classic BD from the sixties, but updated with all the ultraviolence kids today like.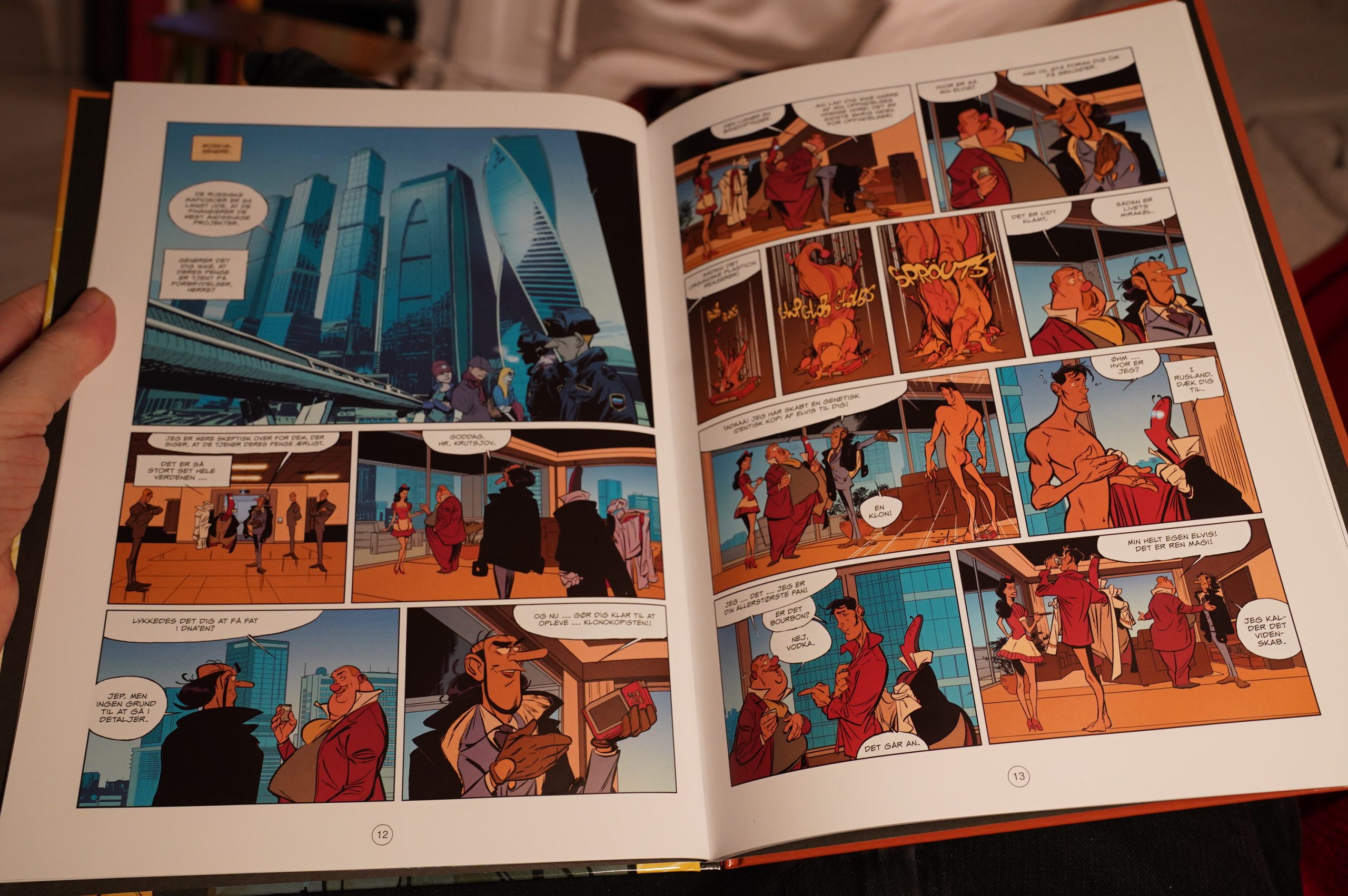 Munuera's cartooning is pretty much on point, but the 3D modelling that's used for the backgrounds (and the computer-assisted sheen of it all) is a bit off-putting.
| | |
| --- | --- |
| Folder: invalidObject Series (else) | |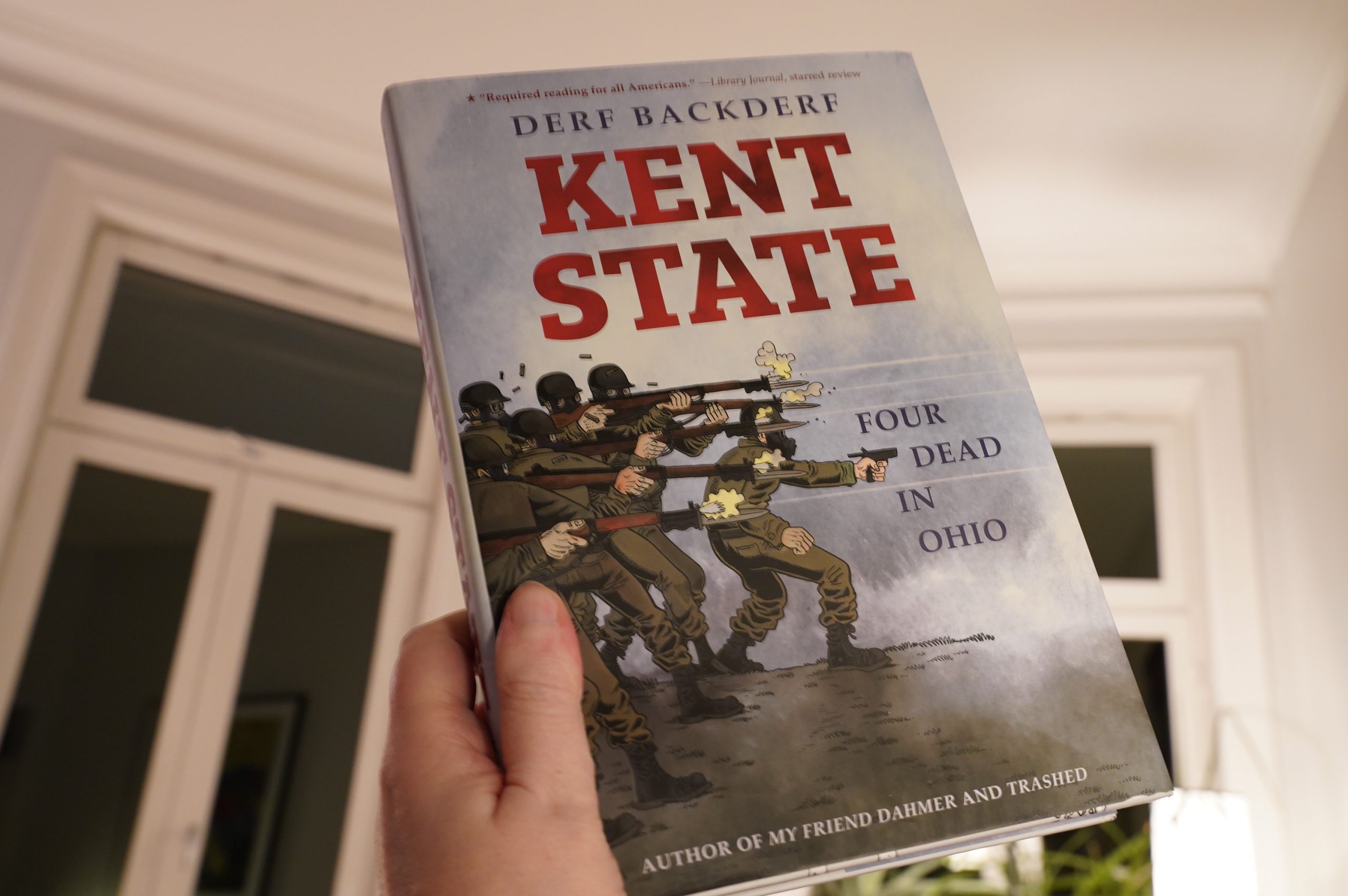 06:59: Kent State by Derf Backderf (Abrams)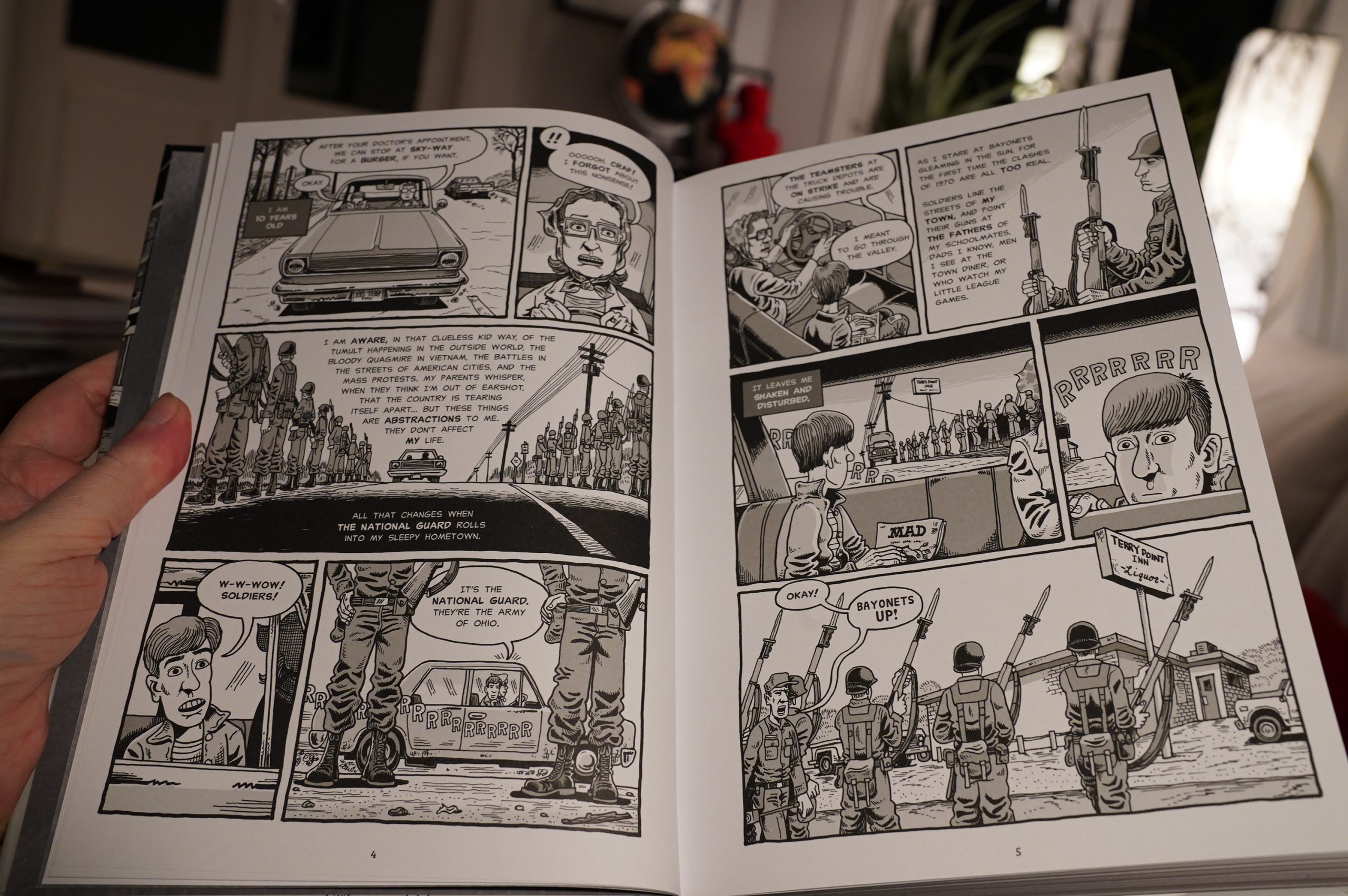 I've read a bunch of Backderf's comics, and I like them quite a bit. His old-fashioned rubbery underground characters are quite appealing.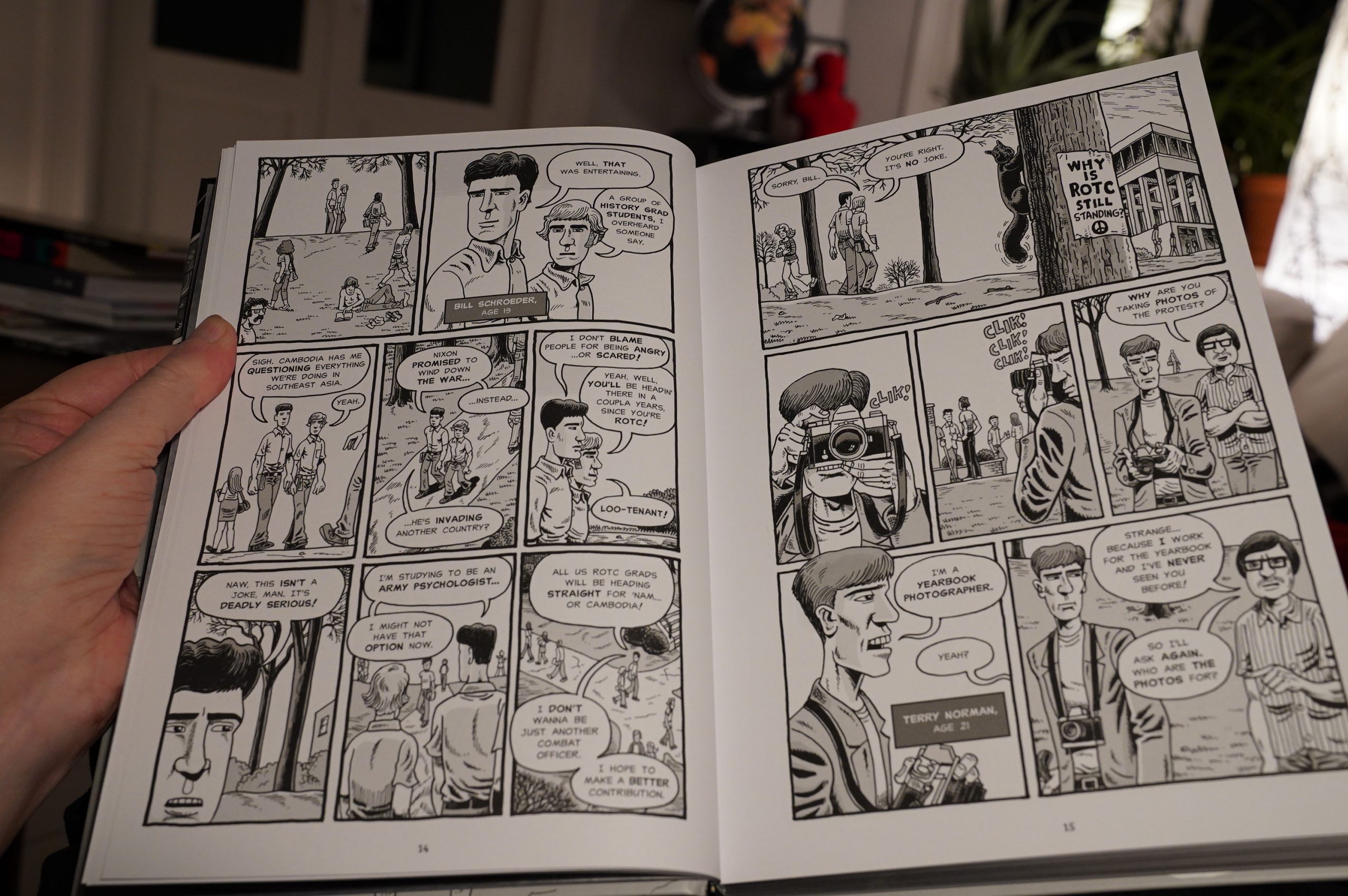 Here he goes for a the very popular documentary movie thing: A slow introduction of (real) characters, interspersed with a bunch of infodumps about what's the sitch is, and then it's all going to build up to a great crescendo 115 minutes into the movie.
This is a pitch perfect emulation of that genre, but on paper. Unfortunately, it's a genre that I loathe with every single fibre of my being, and I'm feeling my patience is starting to wear thin already. I mean, with the unconvincingly reconstructed dialogue and the portentous pacing, this is… it's a lot.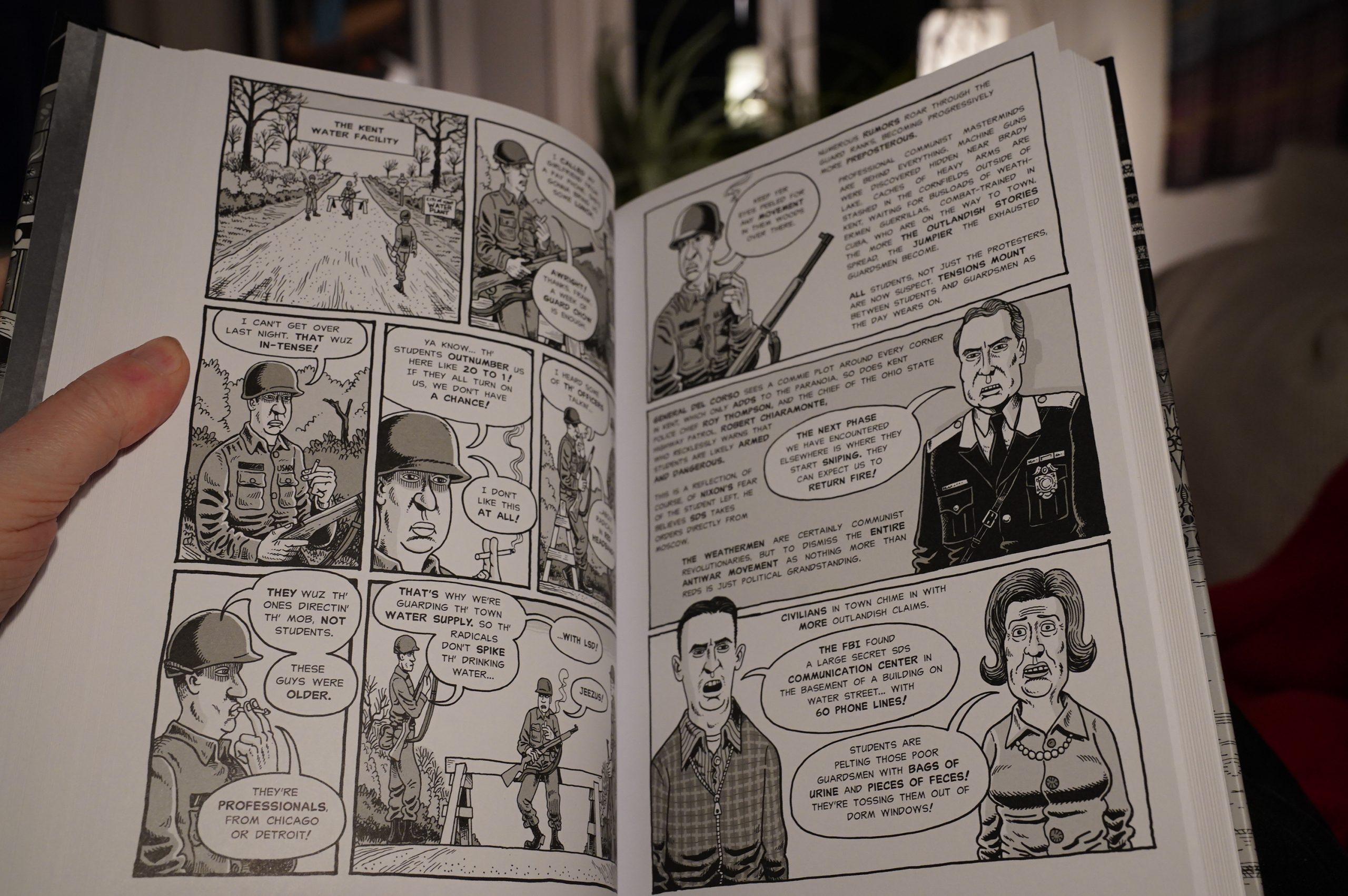 So I started skimming. Backderf sure has put a lot of work into this book — it seems exceedingly well-researched.
Anyway, don't listen to me — this sort of storytelling is something that most people find gripping, and I think it probably landed on a bunch of "best comics" lists?
Yup:
Released in September during the 50th anniversary year of the 1970 tragedy, Kent State: Four Dead in Ohio (Abrams ComicArts) by veteran comics journalist Derf Backderf garnered the majority of votes in PW's annual Graphic Novel Critic's Poll, receiving eight votes from a panel of 14 comics critics.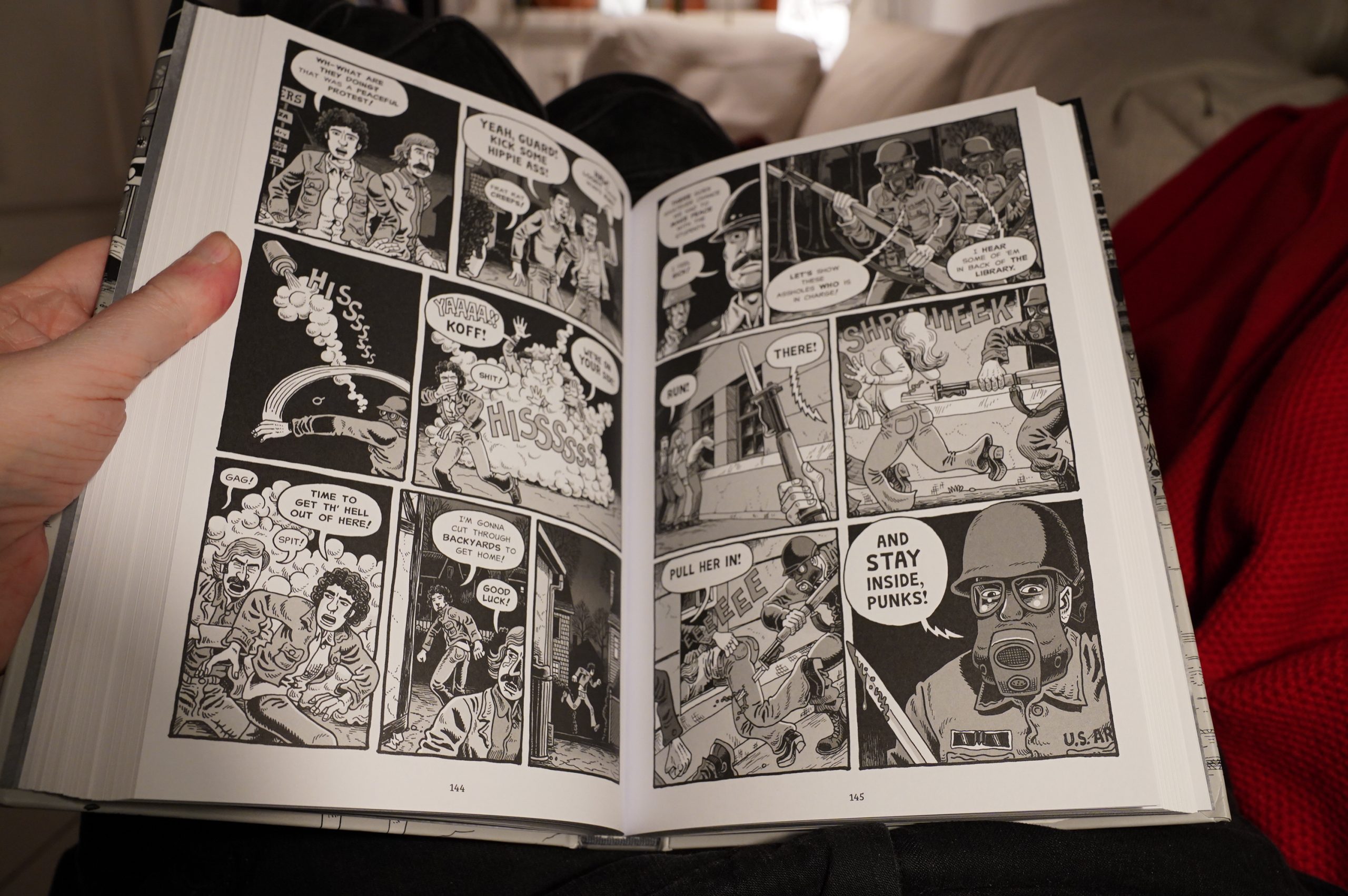 | | |
| --- | --- |
| Various: #savefabric (5) | |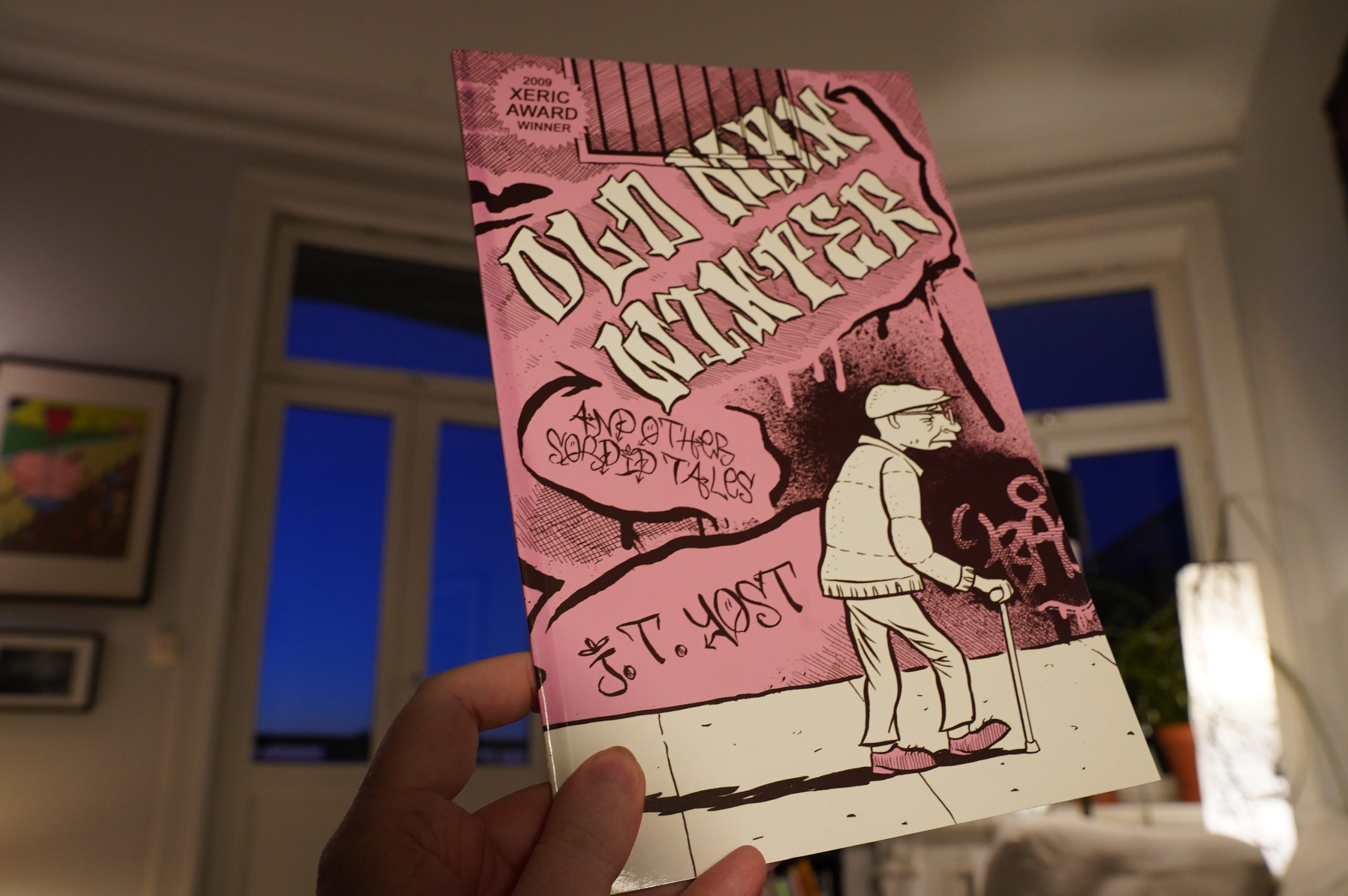 08:02: Old Man Winter by J. T. Yost (Birdcage Bottom)
Hey! It's getting light outside.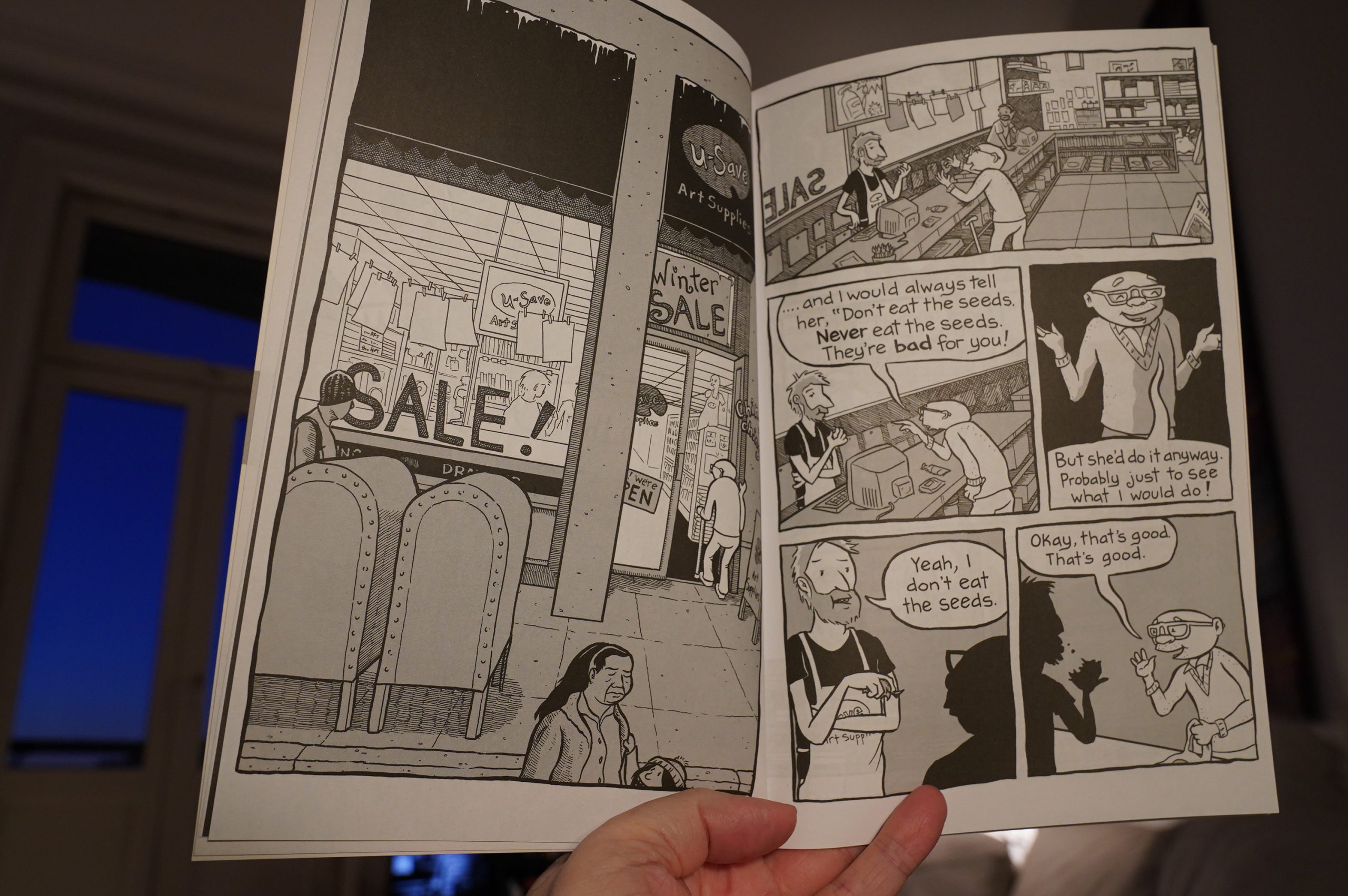 Yost goes hard for a tear jerking story here, and… doesn't quite get there?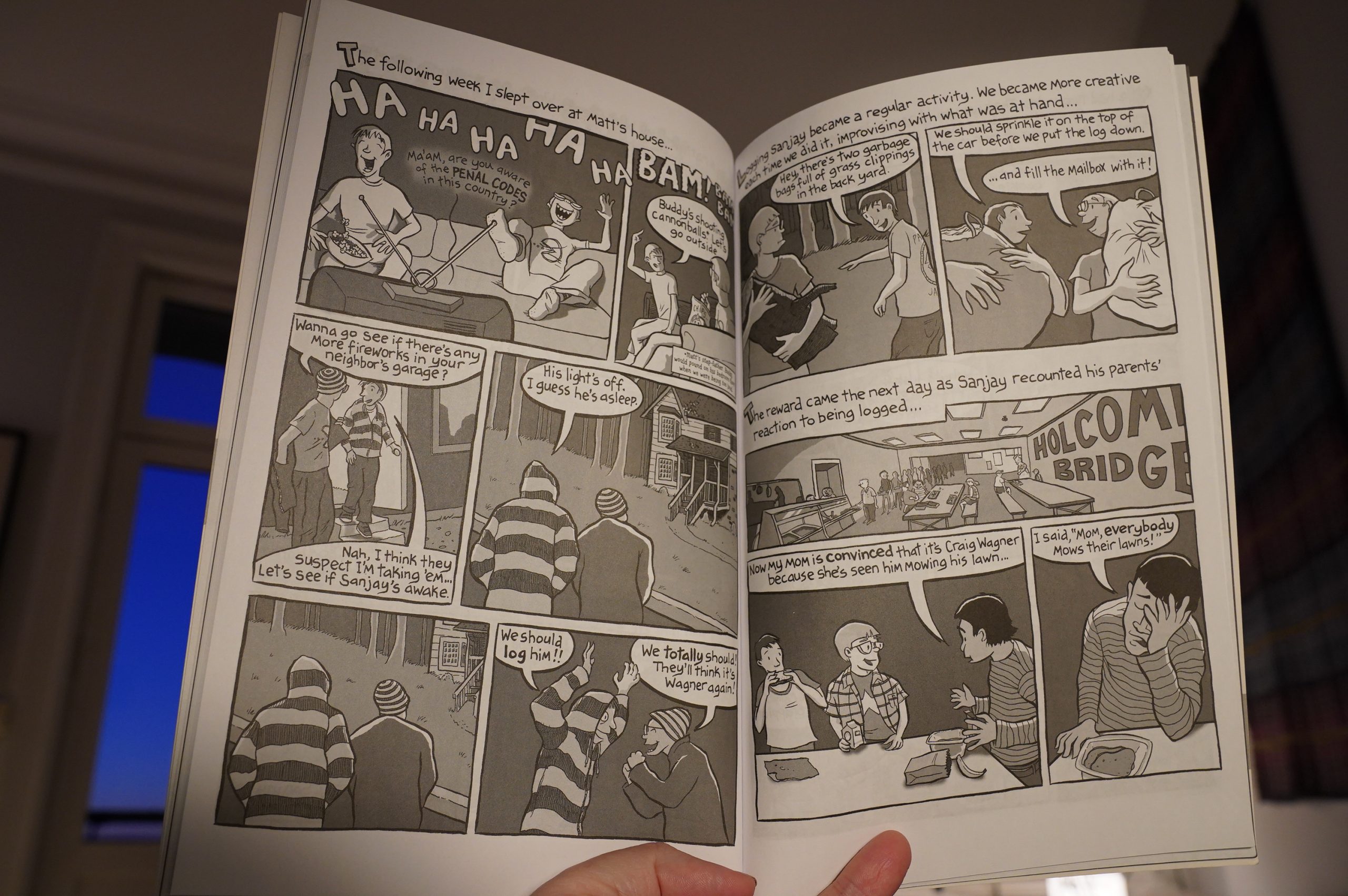 I find the greys here pretty much incomprehensible. It just makes everything difficult to parse.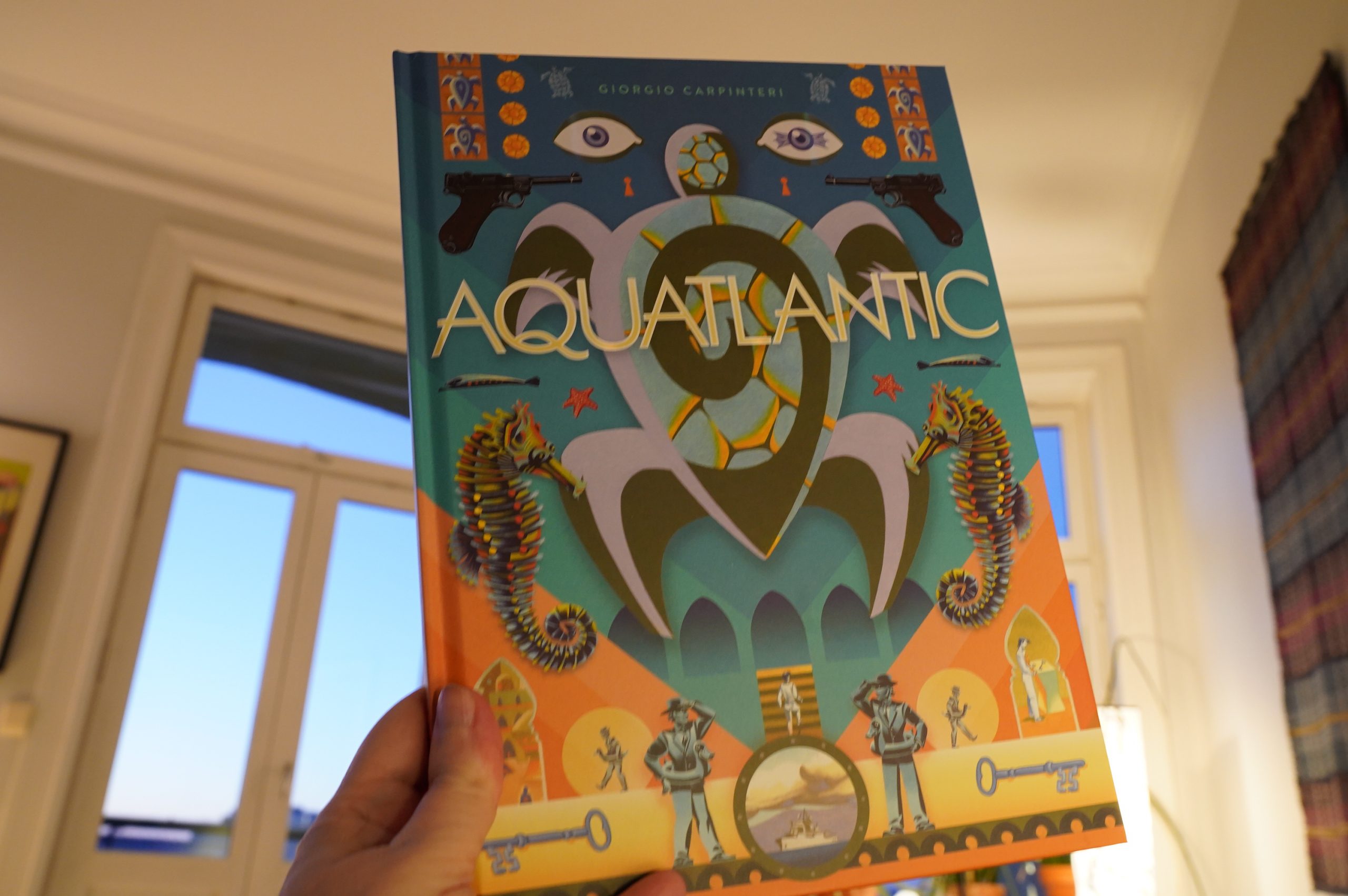 08:19: Aquatlantic by Giorgio Carpinteri (Facebook)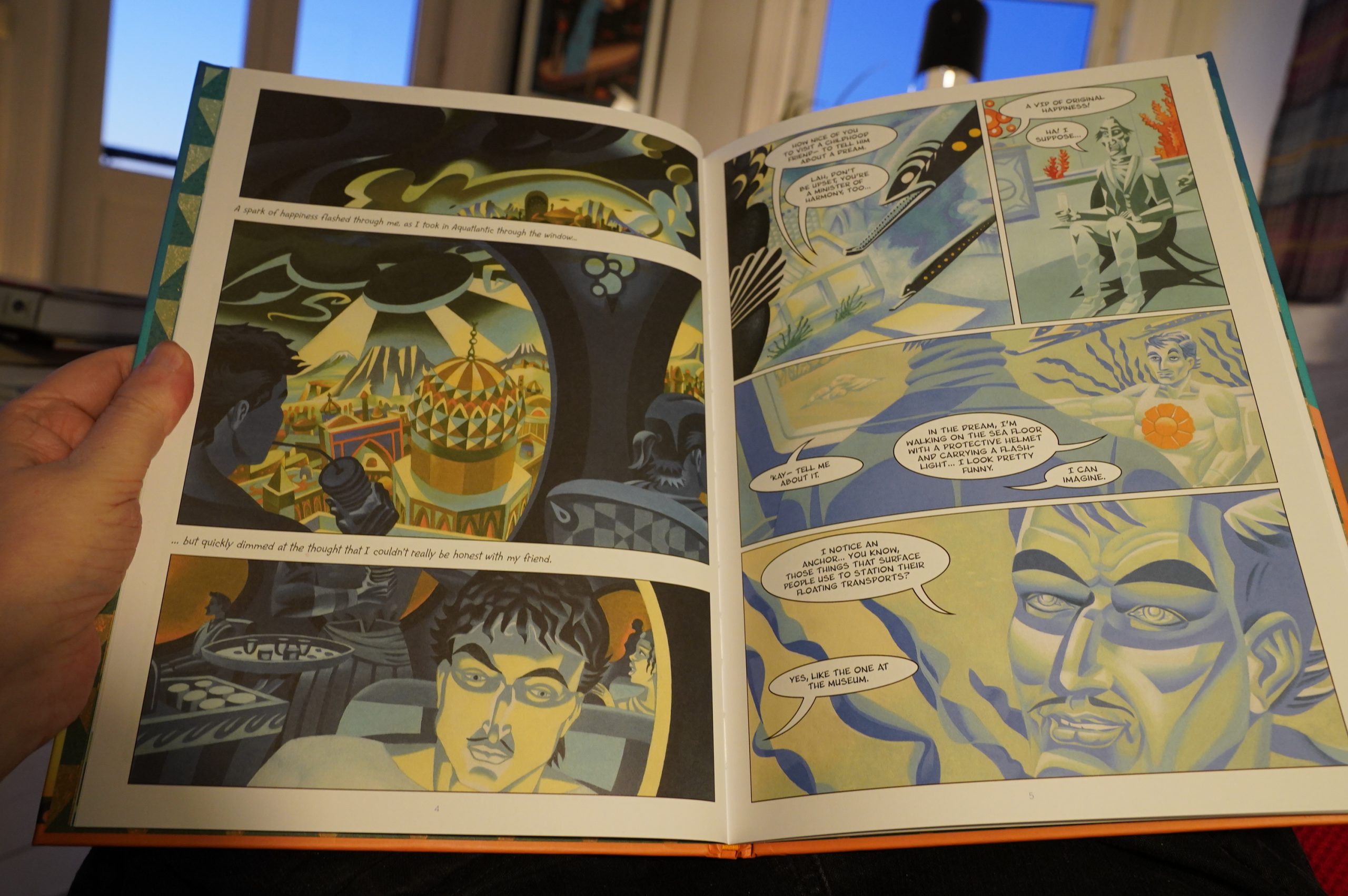 I like the artwork… it kinda reminds me very slightly of Mattotti?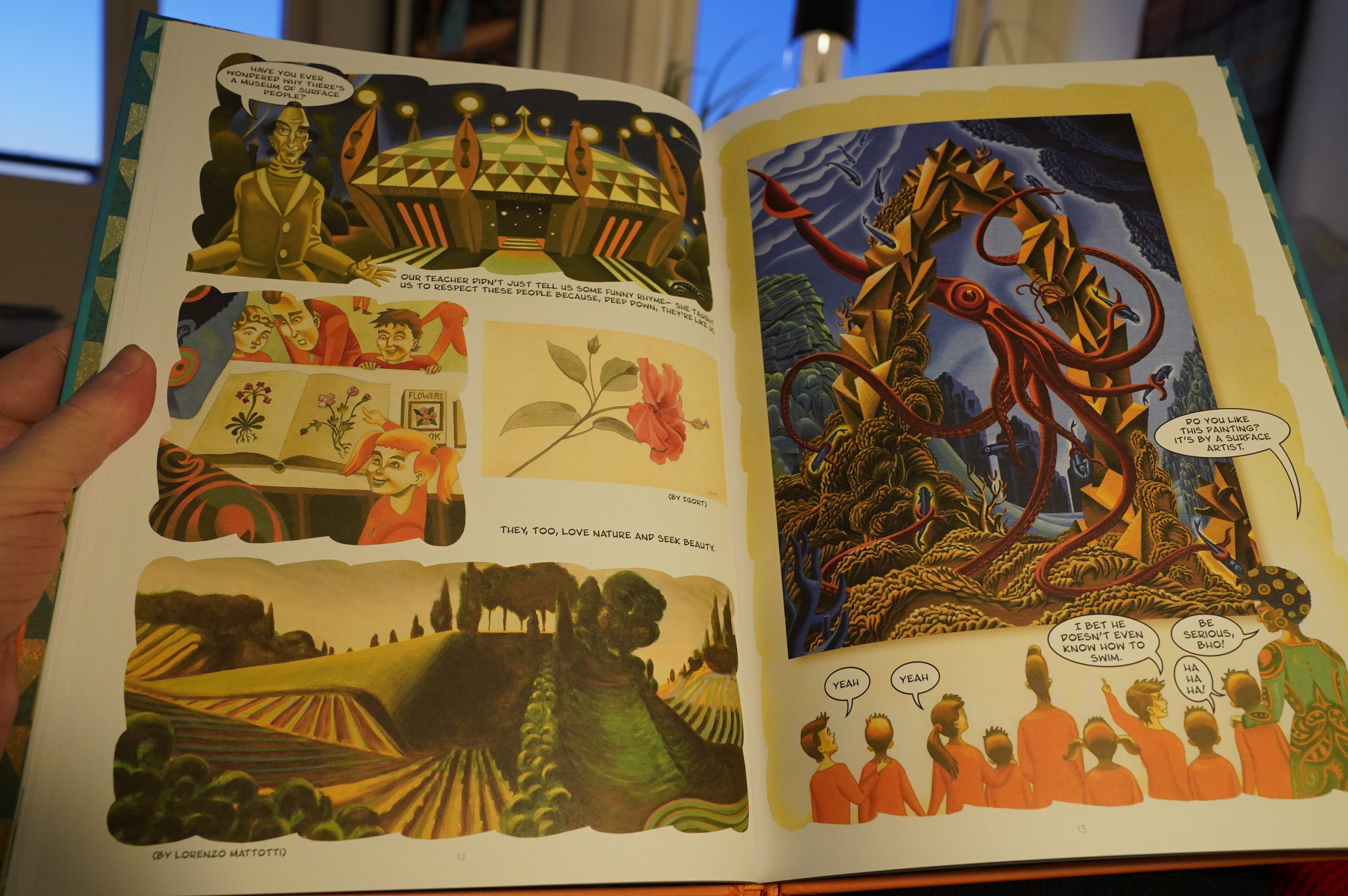 Heh. And then we get a drawing by him. So I guess that was on purpose.
Anyway, it's very pretty, but the narrative was pretty "eh?" even for this kind of thing.
| | |
| --- | --- |
| Various: Rogue Pulse: Gravity Collapse (8) | |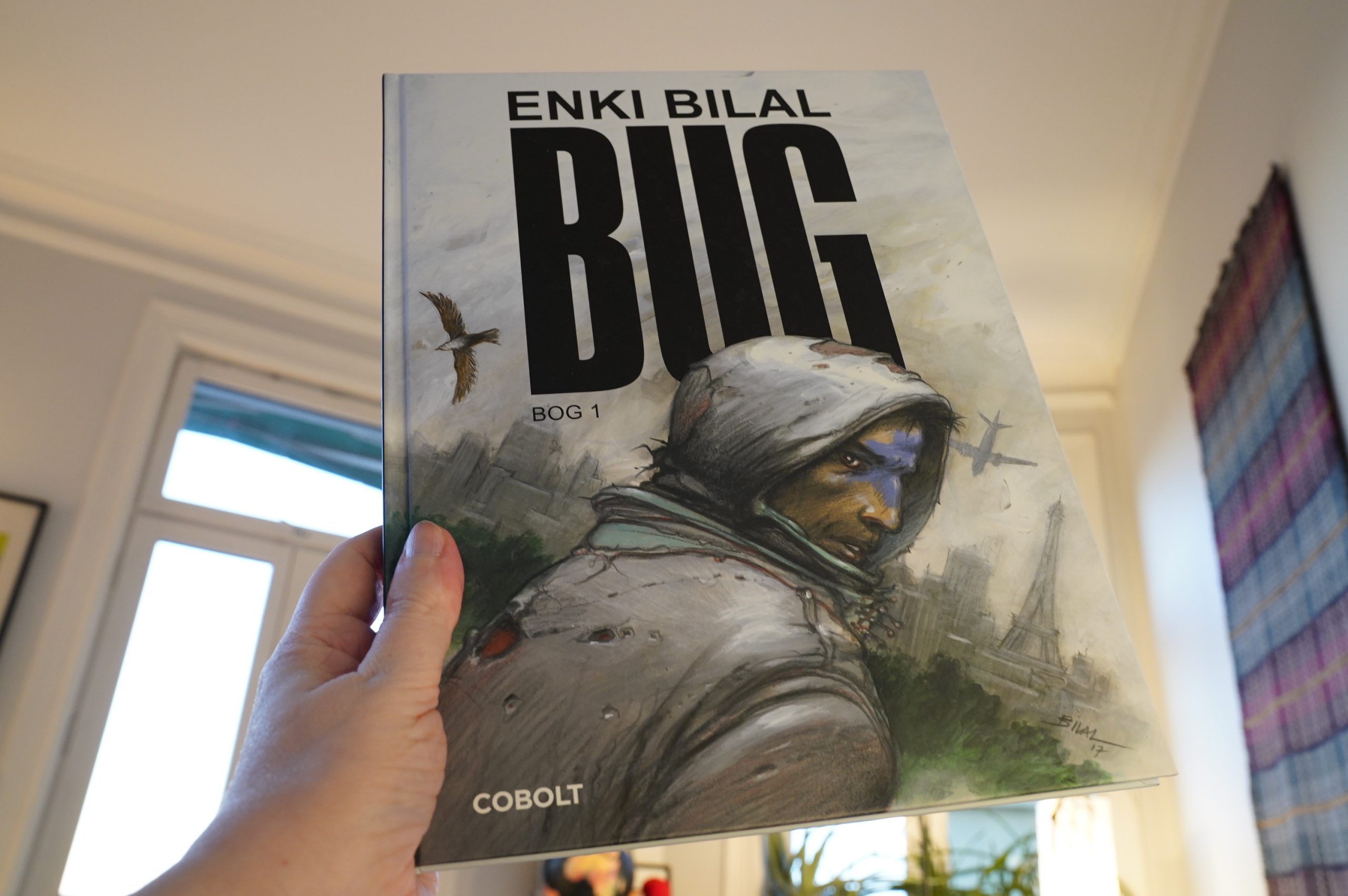 08:48: Bug by Enki Bilal (Cobolt)
Like everybody else my age, I've been a huge fan of Bilal's artwork since I first laid eyes on it. His work with Pierre Christin in the late 70s/early 80s is unbelievably gorgeous.
He's gotten a lot … messier and sketchier over the years, but it still has something special. And I don't mind the storylines: They're all very hippieish 70s, and that's fine. (I gather that some people are really fed up with him.)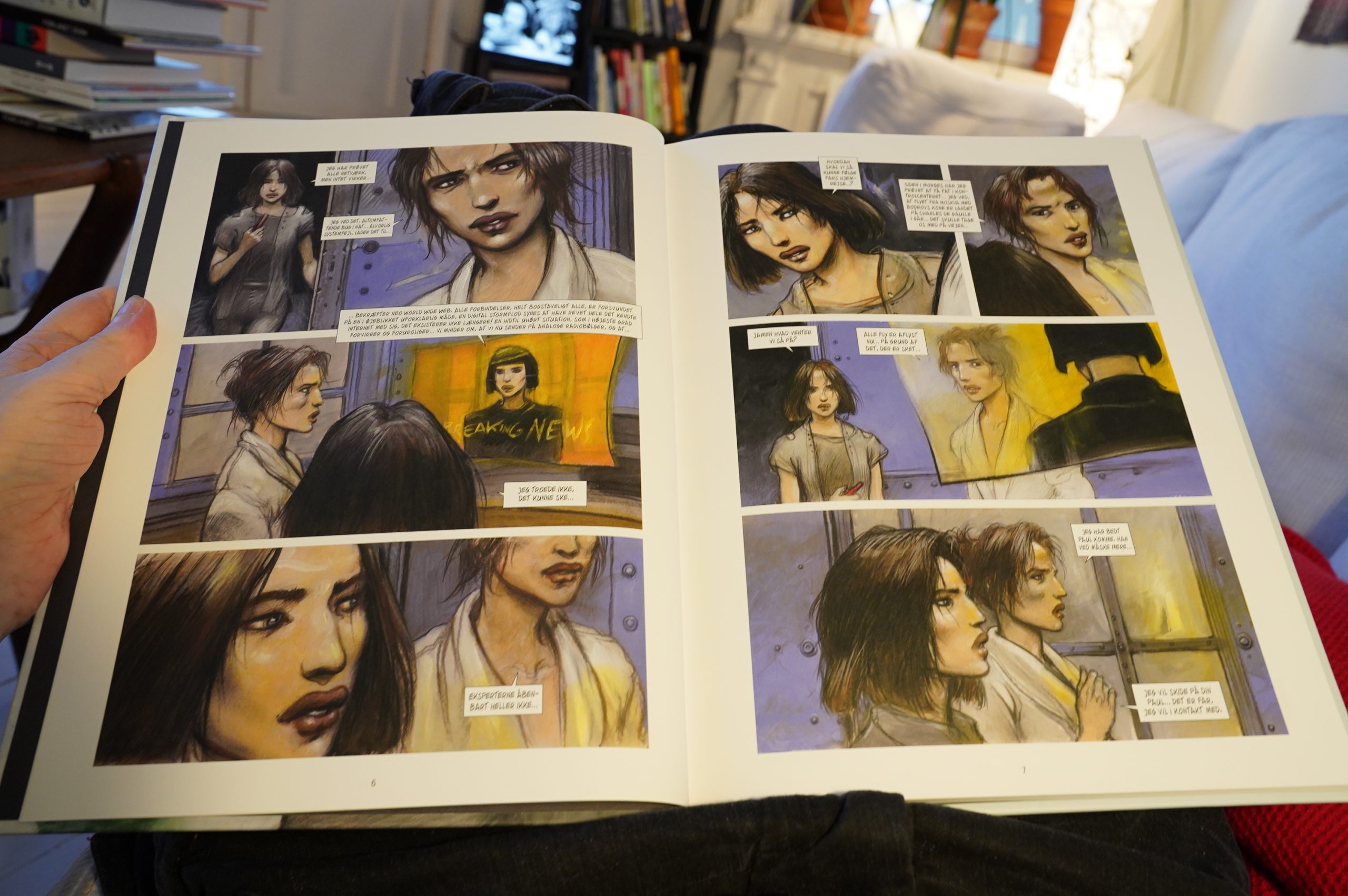 This is just like anything Bilal has made the past few decades — more than a dozen characters in a sprawling post-apocalyptic storyline. It's all chaos and intrigue, and all the characters look the same.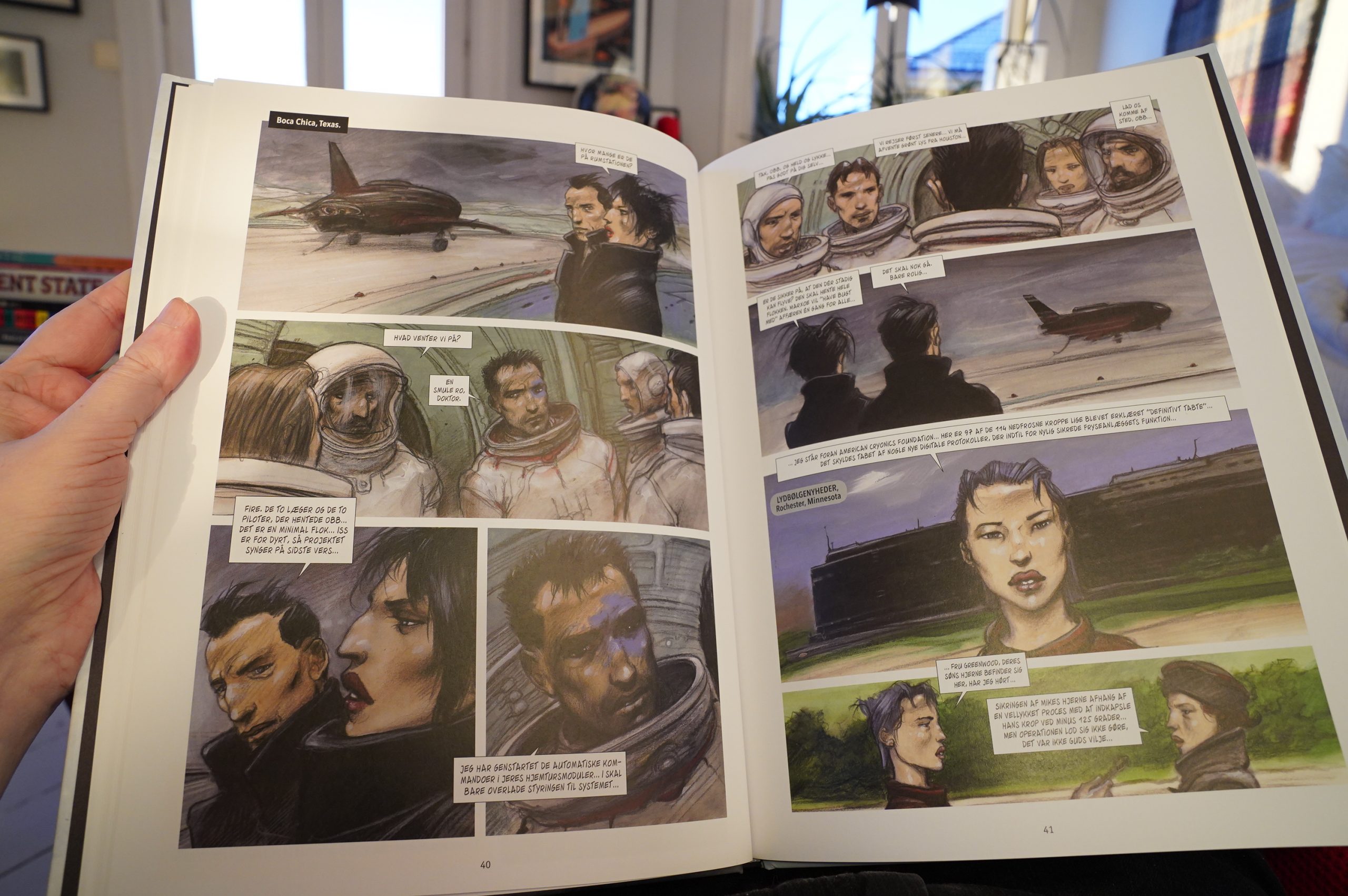 It's amusingly boomerish — we get factoids like "30K suicides after the Internet went down, because teenagers can't live without social media" — but while it's a really stupid plot, Bilal's storytelling somehow makes it all seem intriguing.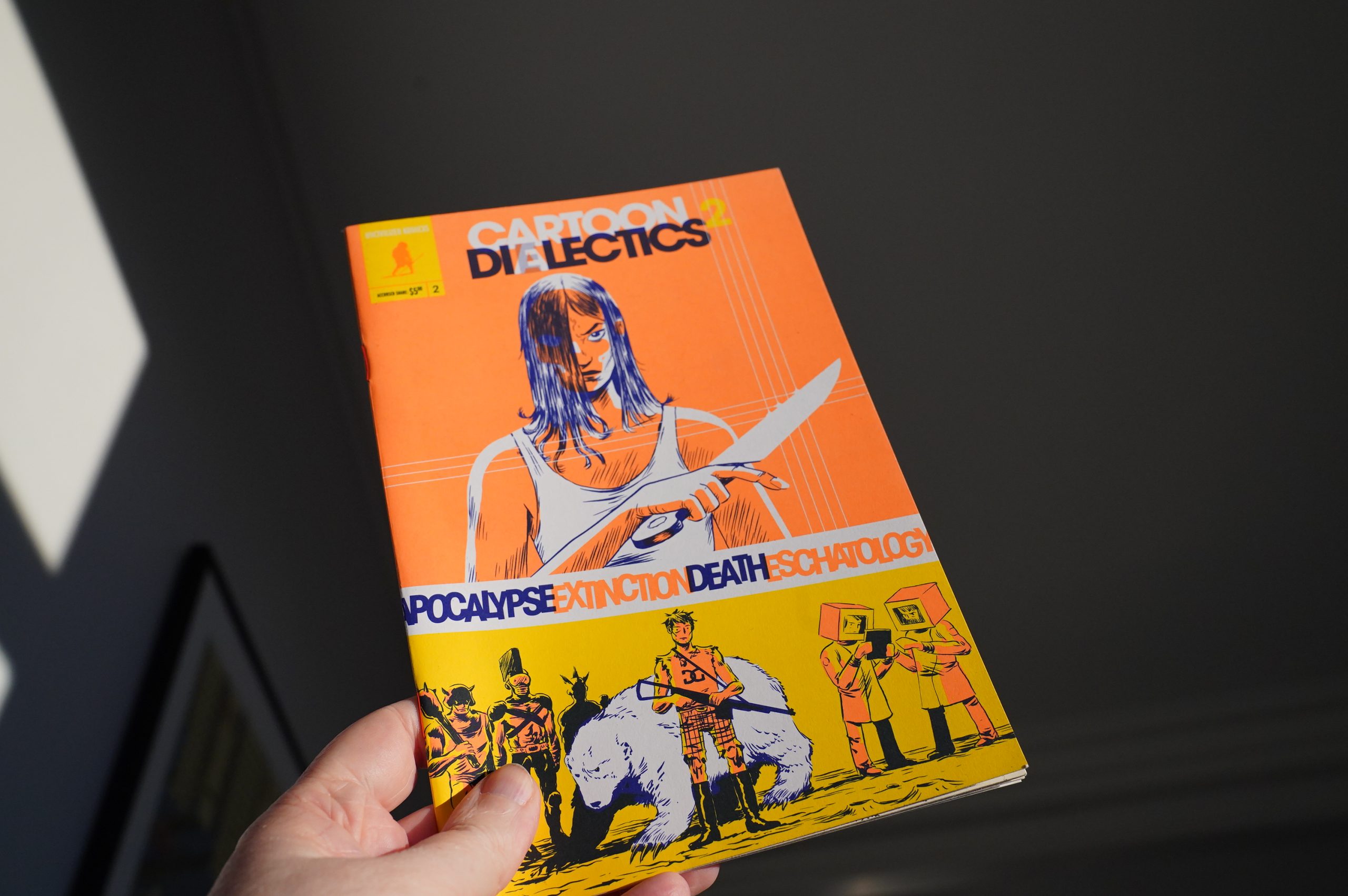 09:48: Cartoon Dialectics 2 by Tom Kaczynski (Uncivilized)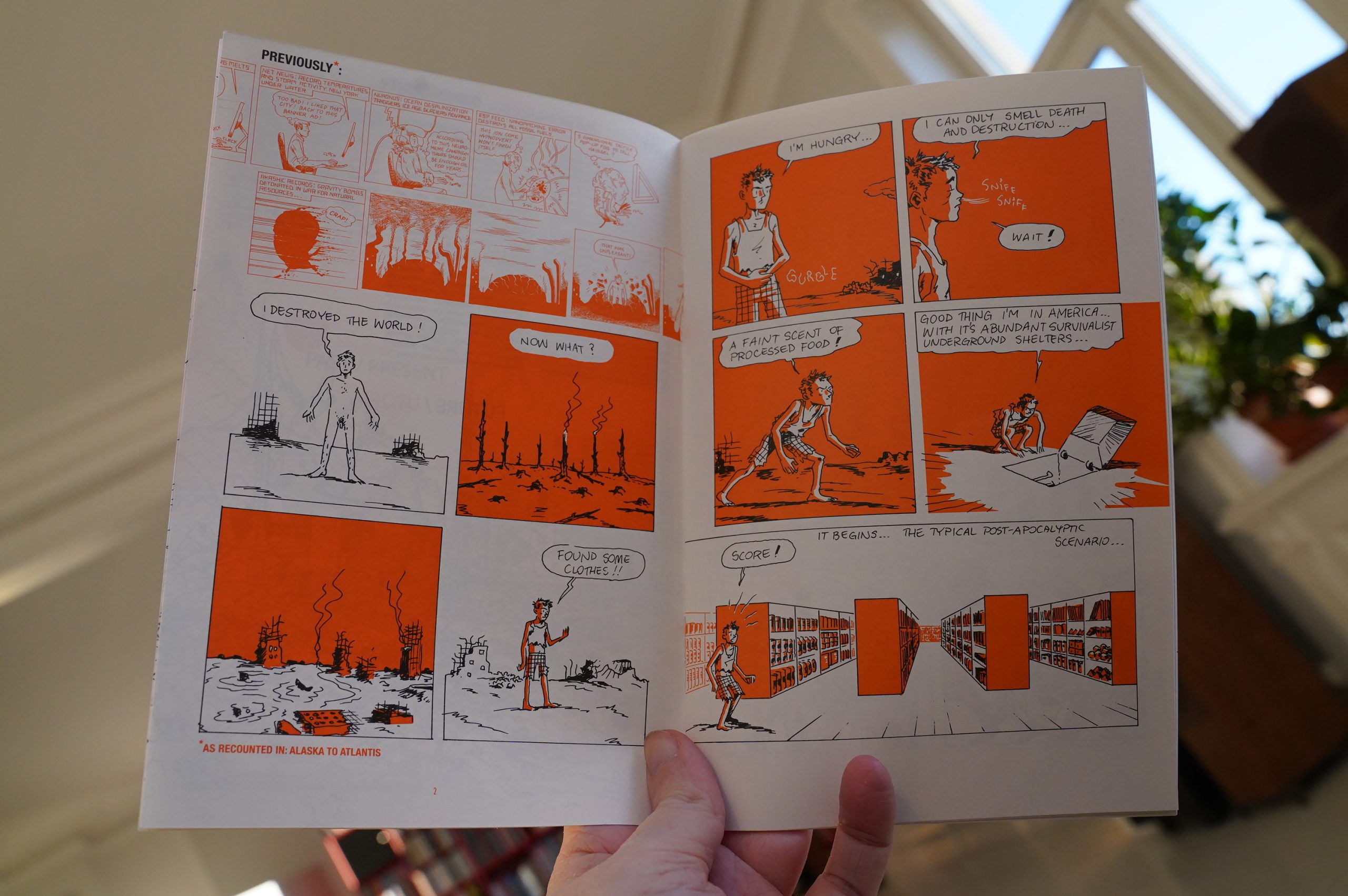 Hm… Oh, this is Cartoon Dialectics Vol. 2. I thought that name seemed familiar.
Anyway, Kaczynski's artwork here seems looser than it used to be? Perhaps that's because he's got a Jimbo outfit on.
It's a fun book.
| | |
| --- | --- |
| David Allred: The Horizon | |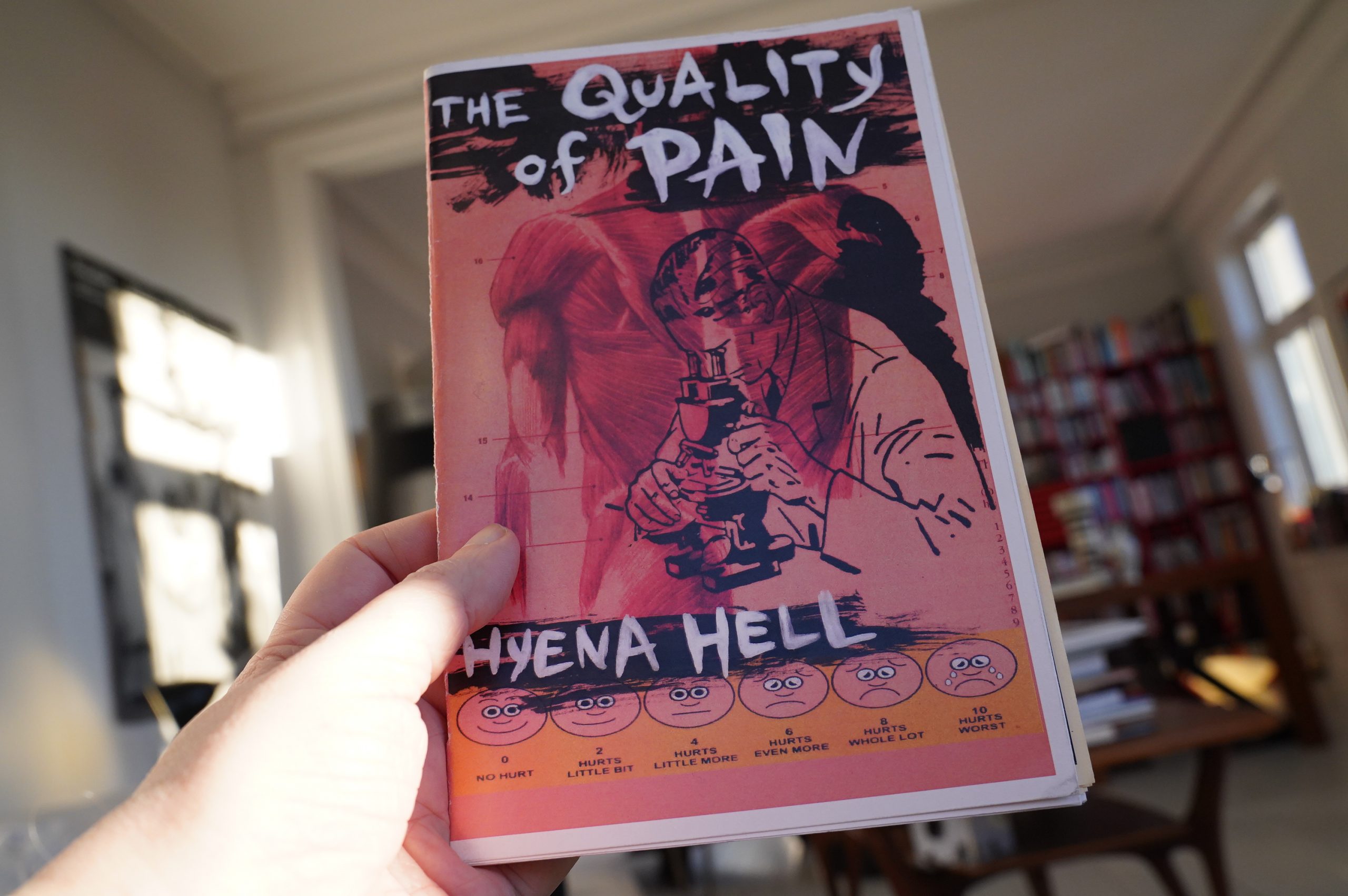 10:05: The Quality of Pain by Hyena Hell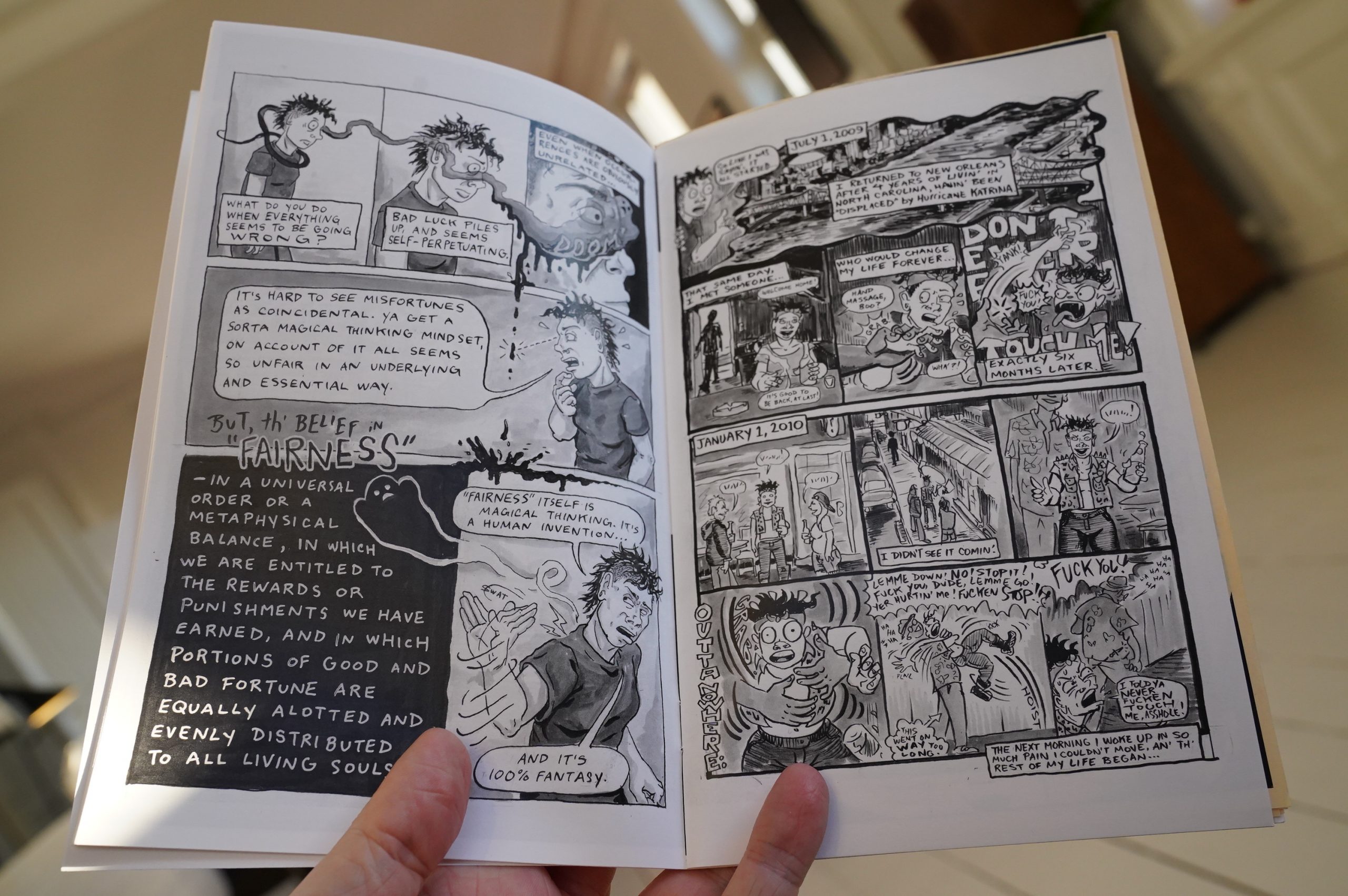 So this book is a collection of bits from her sketchbook about her chronic pain… and the way her back got fucked up was that some asshole "playfully" picked her up on the street? That's horrifying.
Anyway, it's a strong book.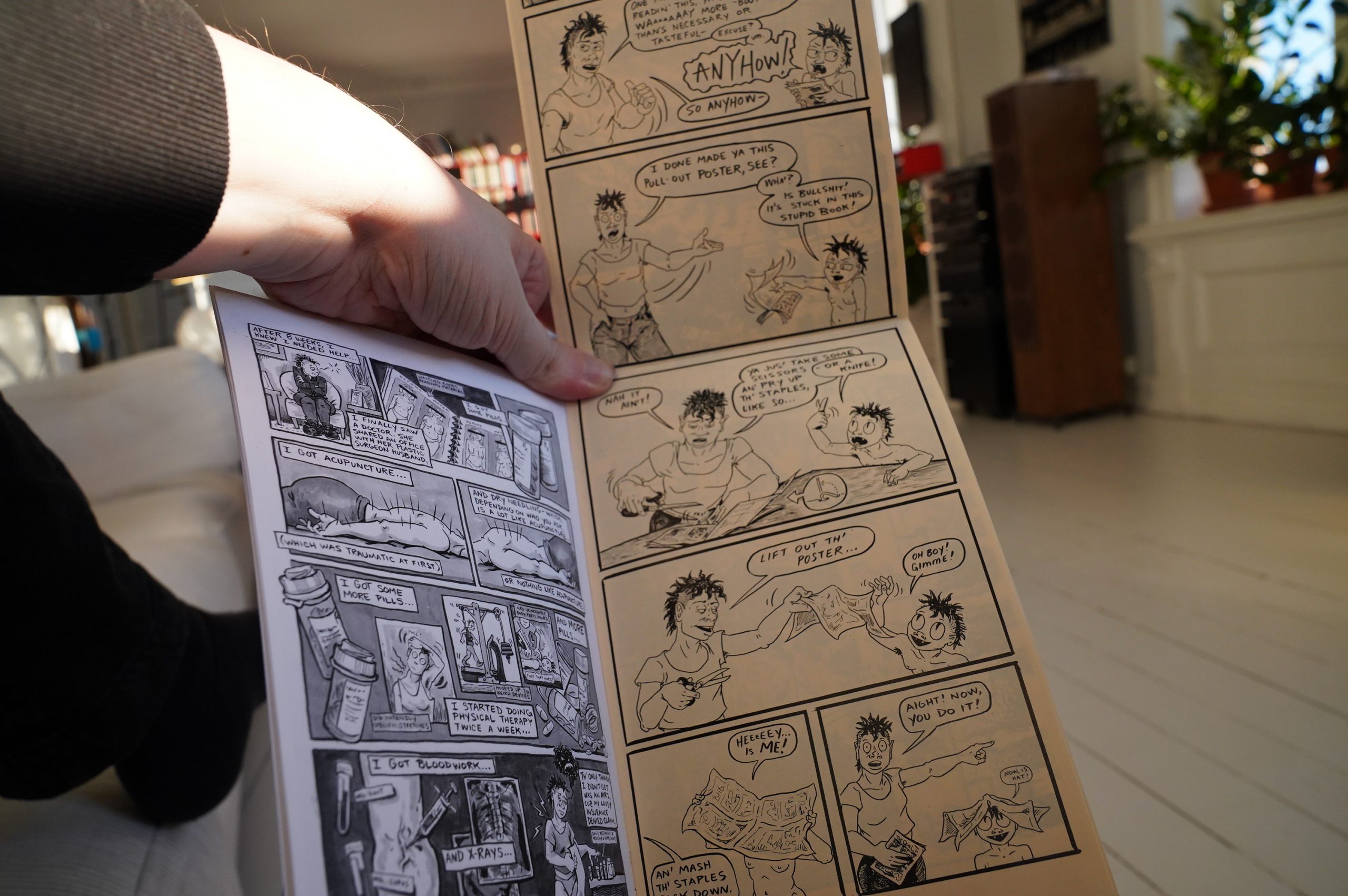 And it's got a fold out poster.
Love the artwork.
| | |
| --- | --- |
| Coil: Swanyard | |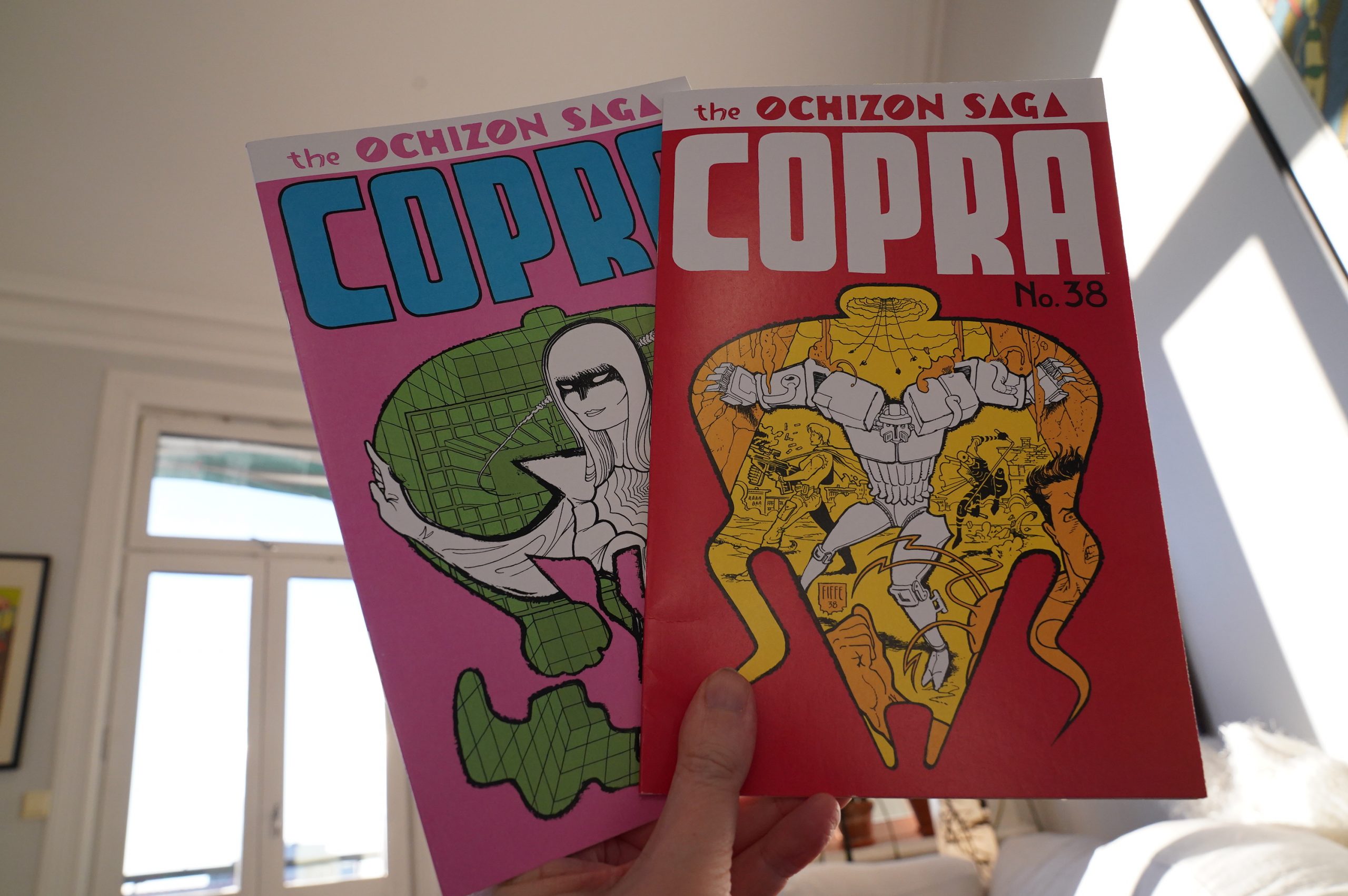 10:30: Copra 38 & 39 by Michael Fiffe
Finally back to self-publishing and the better paper stock after a couple (?) of years at Image. But it's not the same as the old paper stock, is it? Did it use to be this thick and shiny?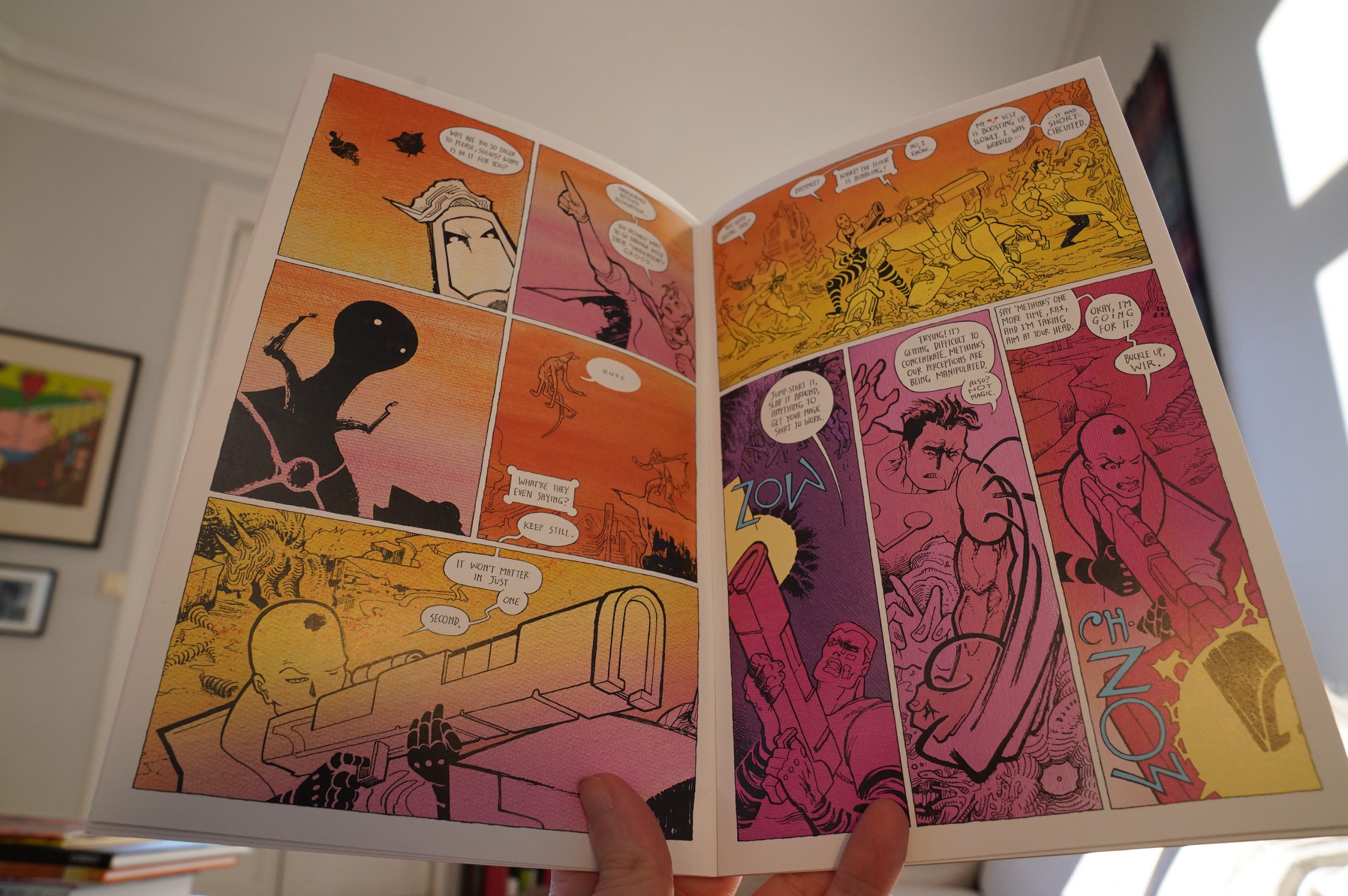 As usual, I don't really know what's going on (because I've been picking up issues at random when visiting comics stores over the year), but I like it.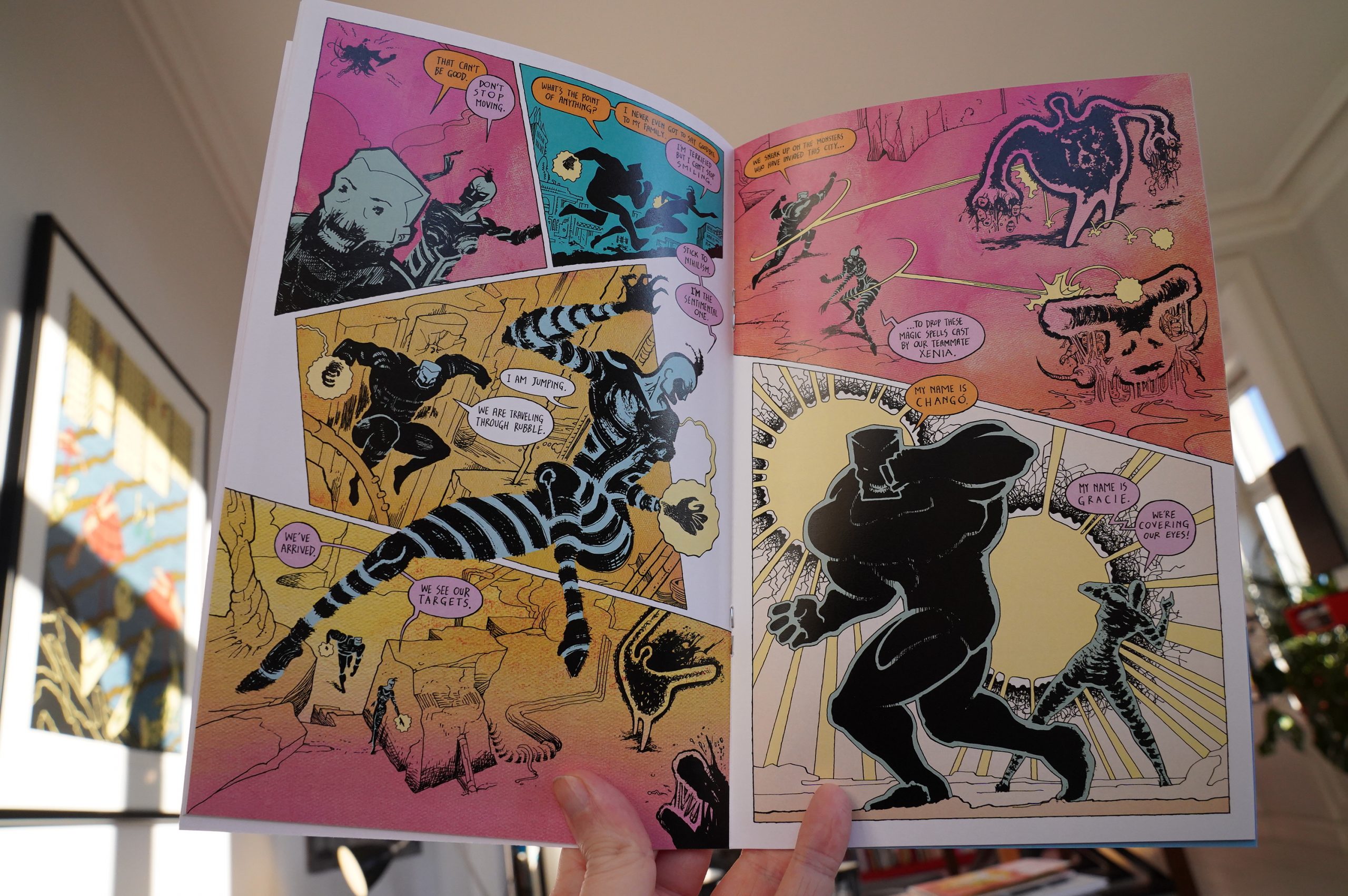 Actually, the storyline here seems a lot clearer than I've ever experienced before, but that's probably because Fiffe did the character intro twice, which was nice, because I really couldn't remember who any of these people were.
Very nice fight scene in this issue.
| | |
| --- | --- |
| Joan as Police Woman: Joanthology | |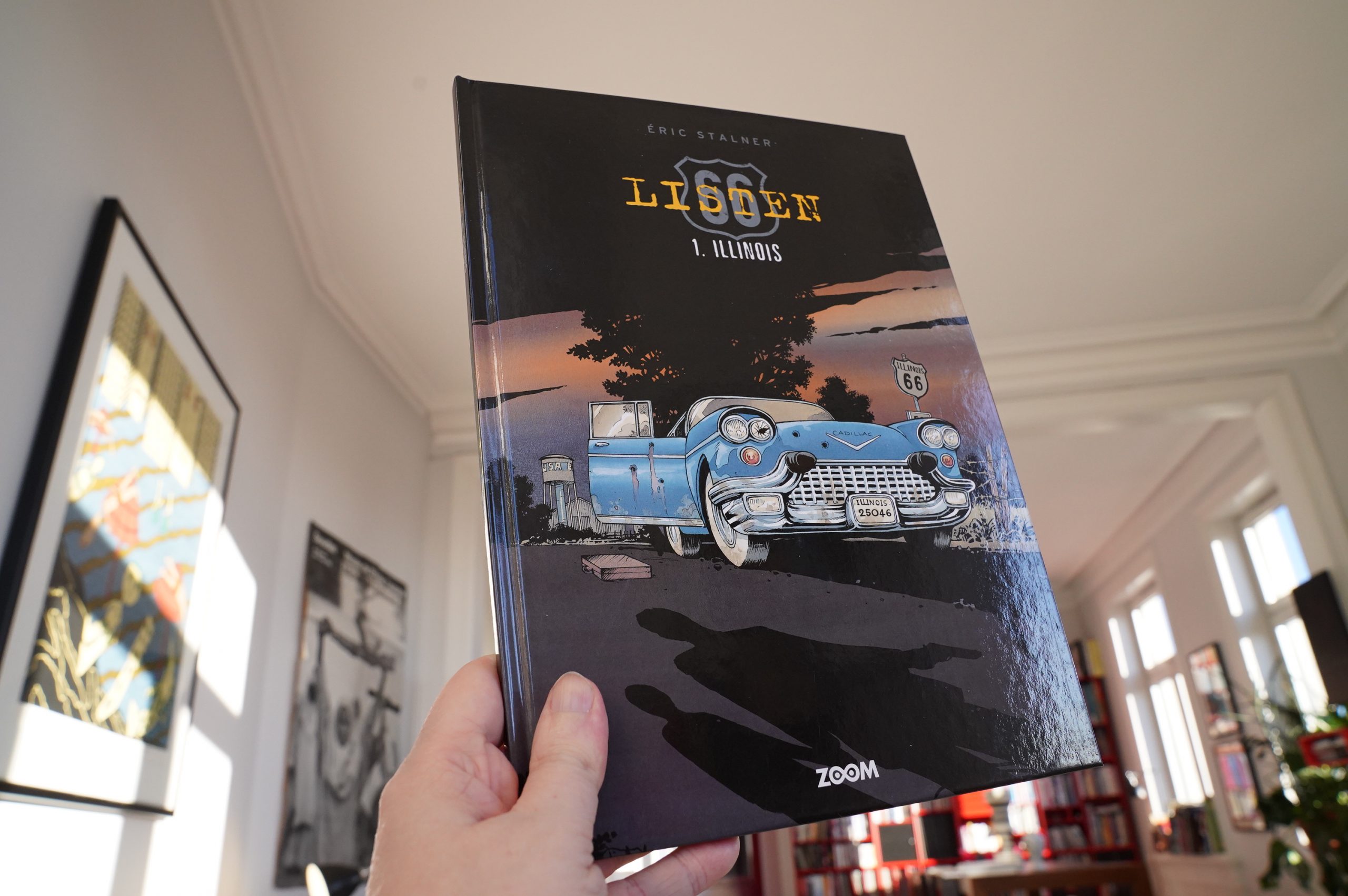 11:12: La Liste 66: Illinois by Éric Stalner (Zoom)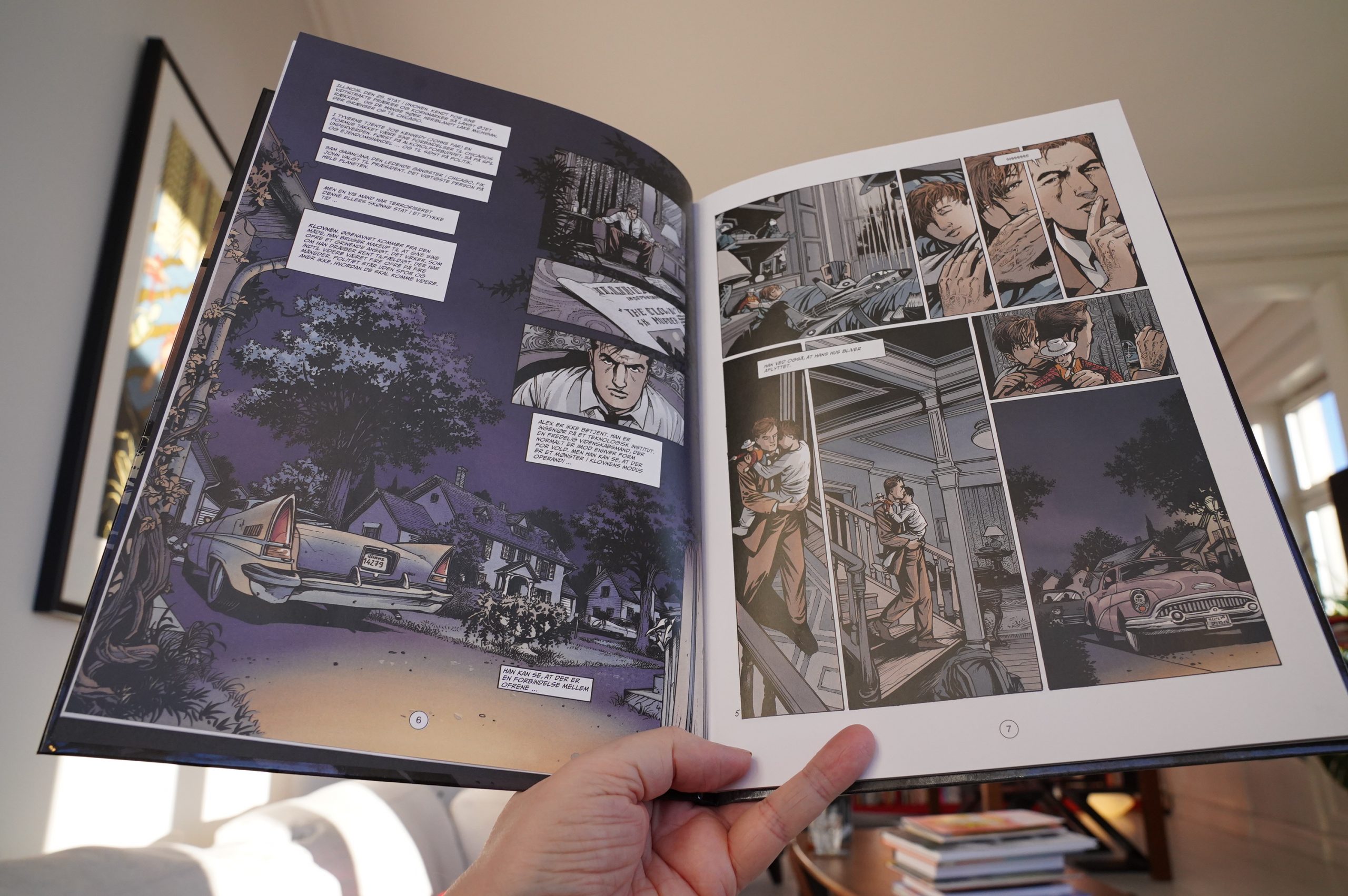 There's something very American about these layouts…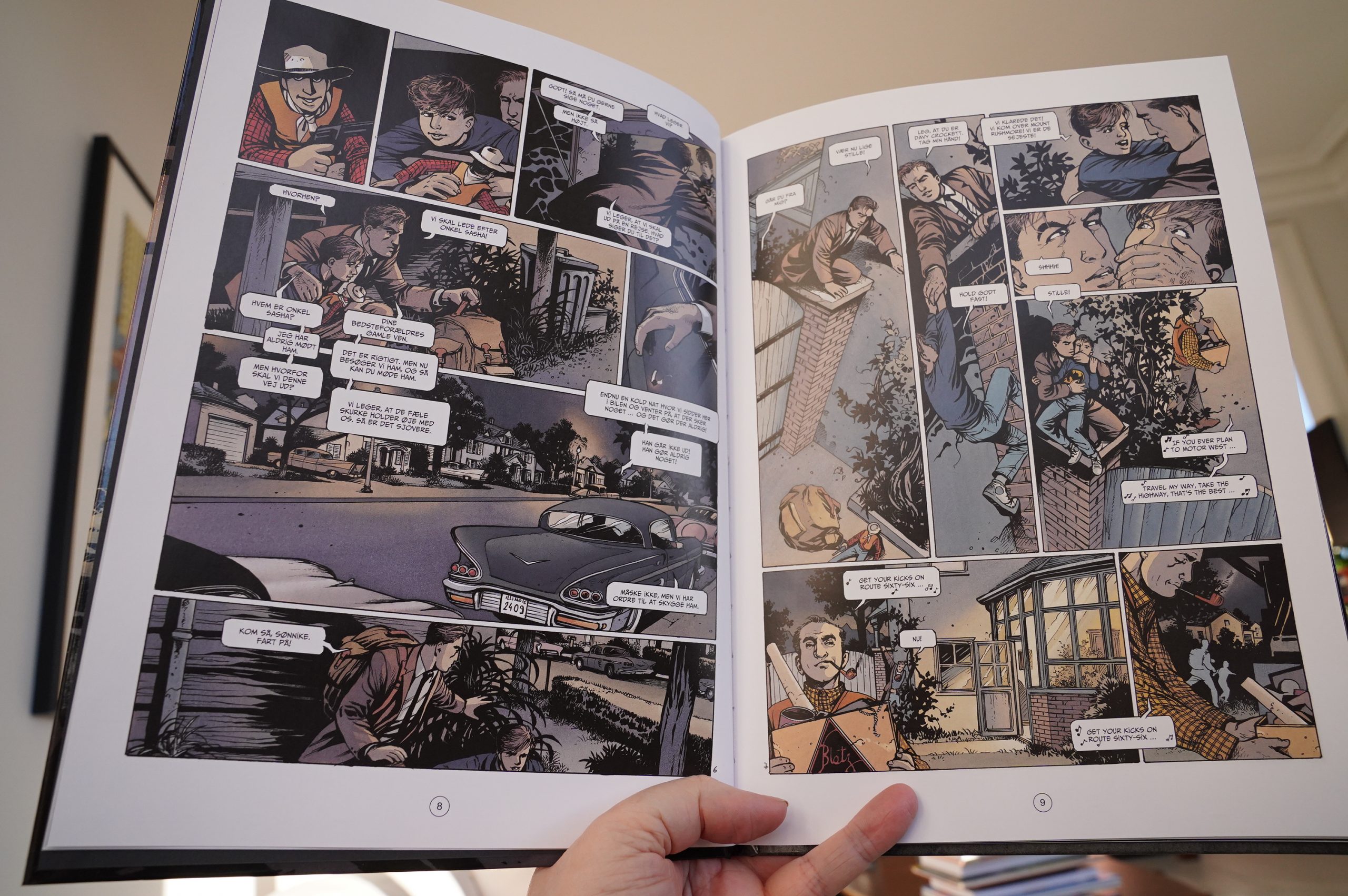 No, now I see what this reminds me of — British comics. And kinda… wonky? The scales of these people don't quite match up?
And the storytelling doesn't quite work as an album — it's like reading an issue of a monthly comic book.
| | |
| --- | --- |
| Mourning A BLKstar: The Cycle | |
11:45: The End
And on that note, I think it's time to go to bed soon.
Nighty.